The initial shimmer of New Years has worn off and all those bright resolutions may not seem as shiny anymore. Late January is dull, cold and when resolutions get hard. I know firsthand it can be challenging to keep the New Year's resolution momentum going.
My resolutions this year are lofty and all over the place. I am already chipping away at my blog and fitness resolutions. I've even been working out my arms several days a week, which is always my most challenging area. I've delayed starting the house goals until February when the hubs gets really busy at work and I have more time on my own. I'm feeling good about the entire list.
Despite all the very specific resolutions I wrote, the most important thing I want to do this year is under the personal resolution category. It is so important for me to not overextend myself and end up right back where I was before I left WLOS. Many of my health problems were triggered by stress and a lack of sleep. I want to have time to breathe and simply enjoy life.
I want to wake up on a Saturday morning, put on my C9 by Champion® at Target® gear and not be so busy that I have the time to enjoy where I live.
This is Bearwallow Mountain on a chilly and windy Saturday afternoon. This time last year I would not have had time or energy to do this hike.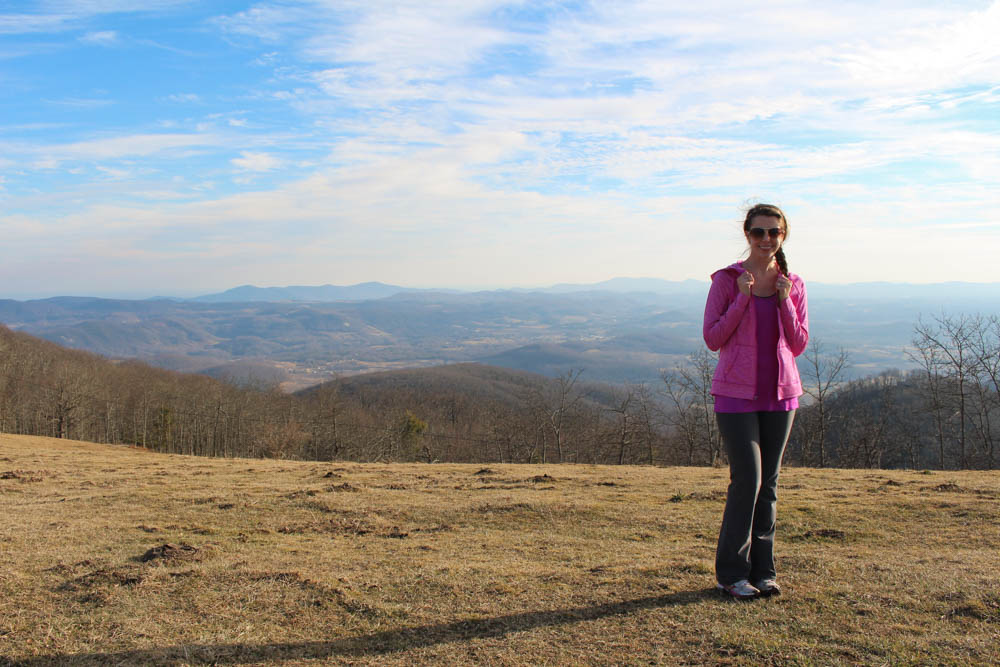 My excuses would have been all over the place. It's too cold. (Not in my C9 by Champion gear at Target®!)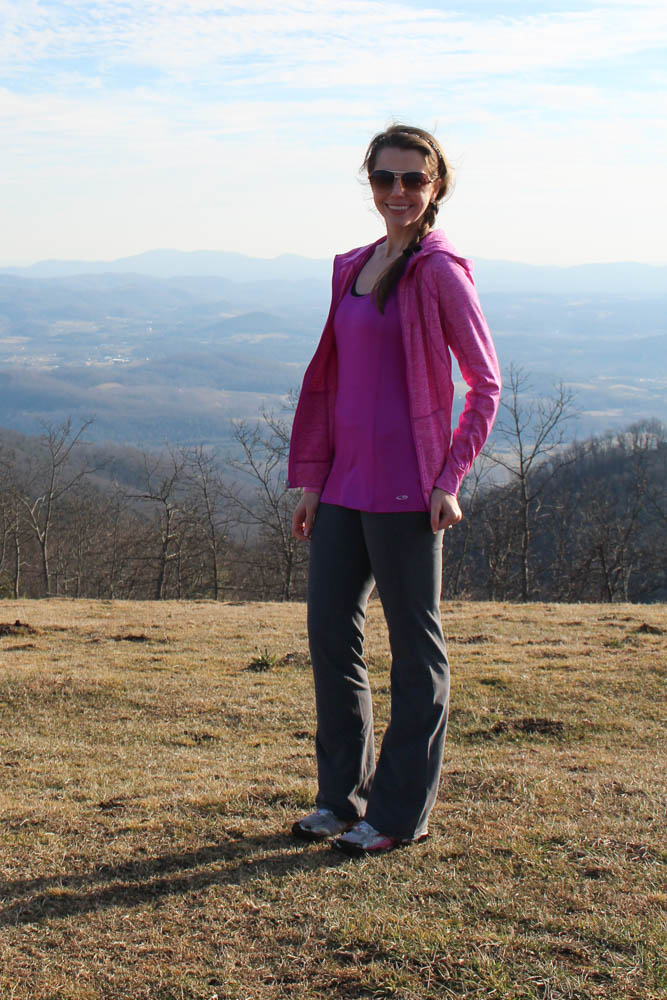 I'm too busy.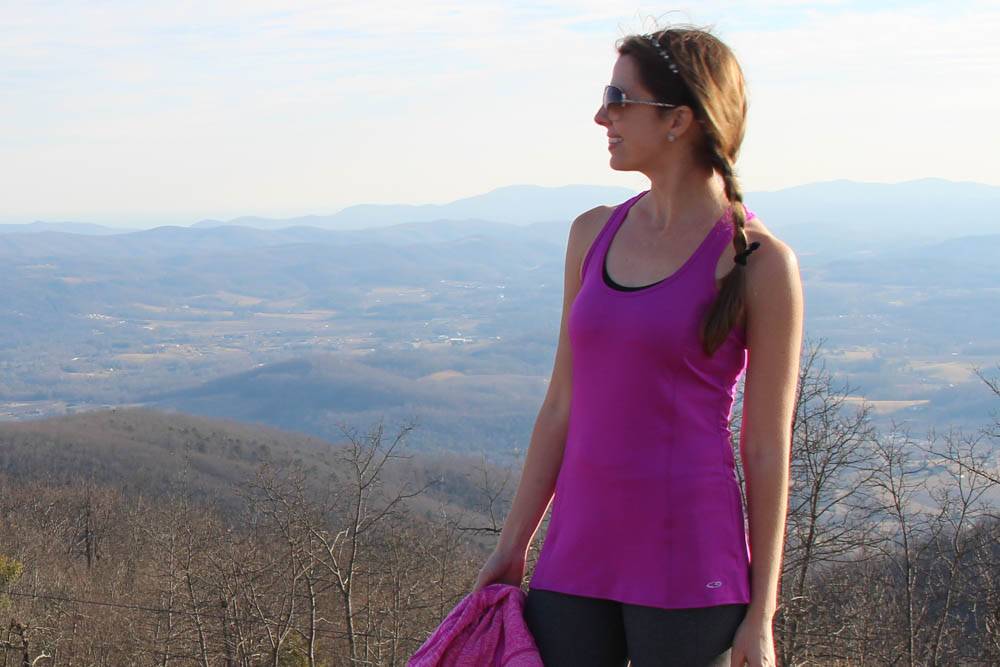 I don't know what to expect. I'm stressed!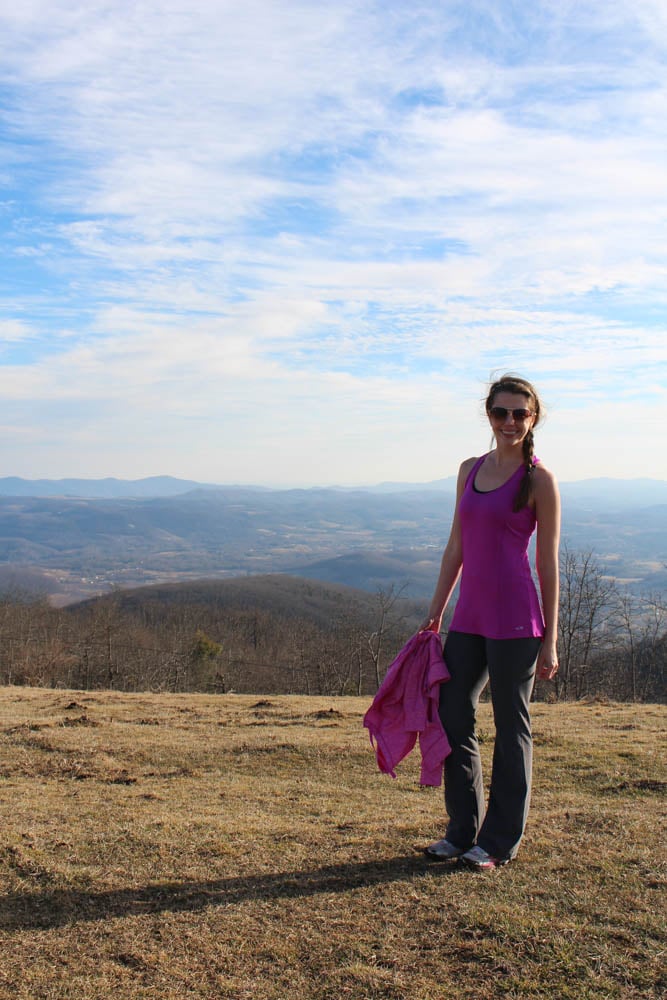 I want to enjoy LIVING in these beautiful mountains. Views like this are stress busters!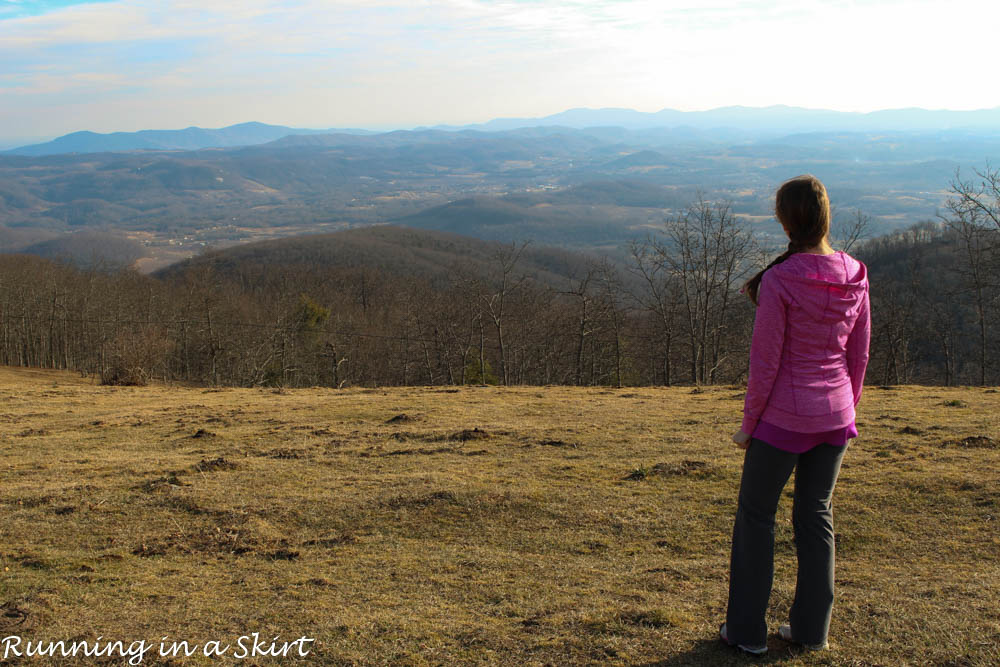 It felt amazing to be at the top of a mountain in fun and functional C9 by Champion® gear.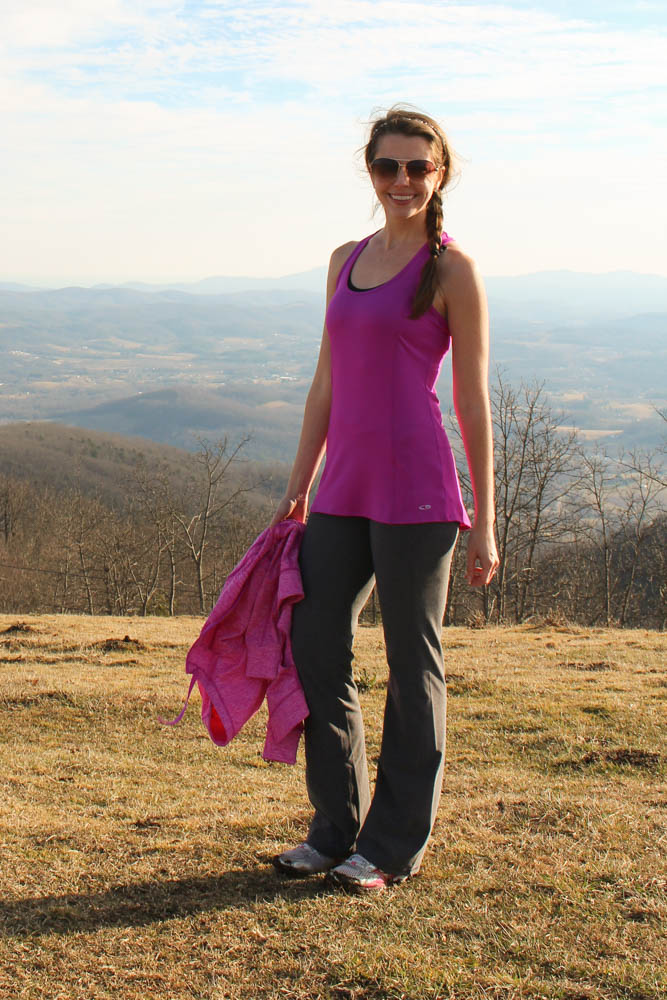 I am going to try to keep my resolution momentum going by checking off the list but always with a mindful eye to keeping life in perspective and remembering the health and happiness is the most important item on the list. And if I can look good doing it, that is a bonus.
If you need a little help keeping your resolution momentum going, try my tips!
5 Tips to Keep New Year's Resolution Momentum Alive
1- Check In
Use the end of the month as a time to check in on your progress. Make a manageable to-do list for next month to help you get closer to your goal.
2- Make Small Goals
Make more small goals that will help you chip away at achieving the big one.
3- Seek Support
Tell your friends what you are trying to accomplish and ask them to help you stay accountable.
4- Do Something Big to Jump Start
Jump start more progress by rocking a long run, stocking the fridge with low calorie freezer meals or going to a boot camp. My "something big" was taking a hike in the winter that was out of my comfort zone. It gave my mind time to reset and distress.
5- Reward Yourself
If you achieve your monthly goals, reward yourself! You are much more likely to keep going if you have something to look forward to! Try rewarding yourself with some fabulous gear like mine from C9 by Champion® gear at Target®. They have high quality premium items, which are fashion forward at an amazing price.
C9 by Champion® gear at Target® has been one of my favorite for years and continues to make such fun workout and running clothes. This outfit is great because it can go from a gym workout, grocery shopping, lounging or an afternoon hike. I have run everything from a 5K to a marathon in C9 gear.
Want to pick up my gear for yourself?
Pants: C9 by Champion® Women's Premium Fitted Pant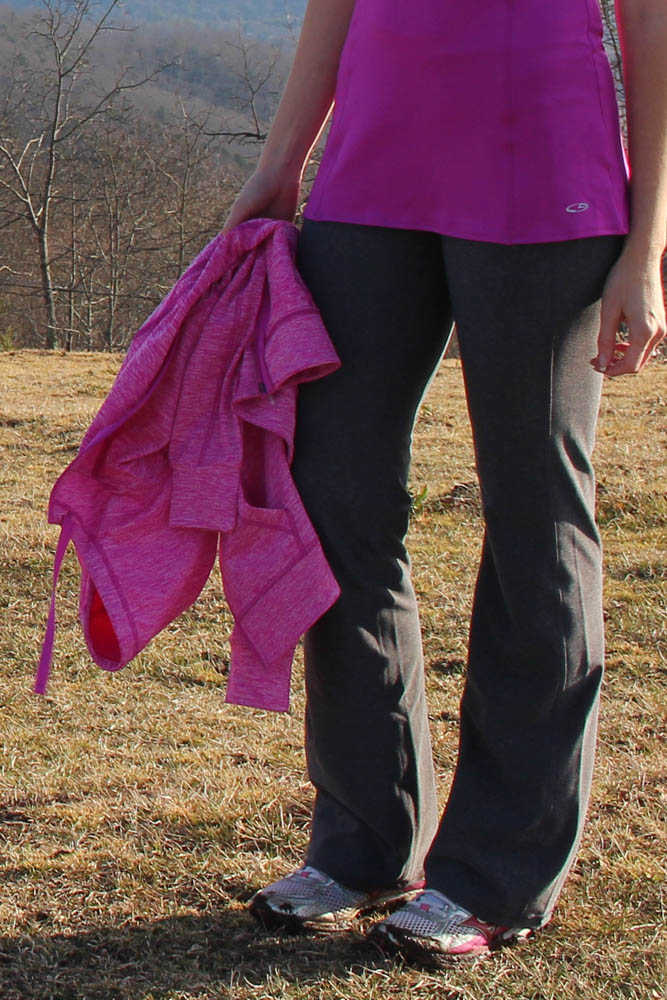 Tank: C9 by Champion® Women's Premium Tank
Hoodie: C9 by Champion® Women's Training Hoodie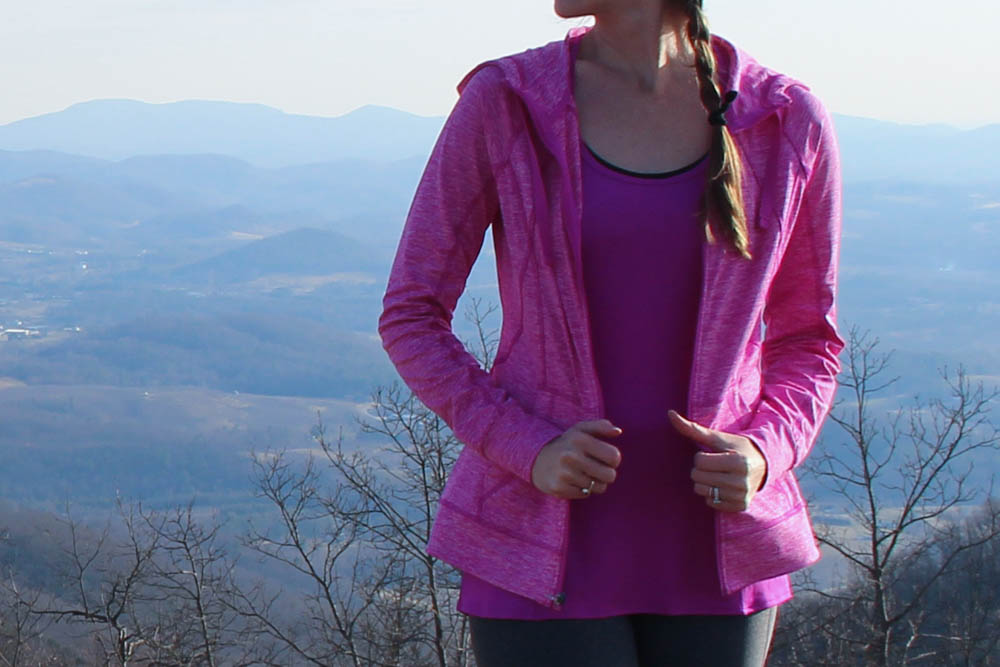 On a complete side note, I adore C9 by Champion® pants because they come in long lengths in the store. I don't have to special order to have pants that are long enough! (For a reference point, I am 5'8") They also come in short lengths, so there is something for everyone.
I'll be posting more on my Bearwallow Hike next week including how you can go yourself. See you tomorrow for the Top 5 posts of the January and Friday for my 6 month post WLOS update!
I'm linking this post with Wild Workout Wednesday and Wow! Workout Wednesdays. Also Jill Conyers for Fitness Friday. Thank you so much ladies for the link up party!
Disclosure: This post was sponsored by Target® through their partnership with POPSUGAR Select. While I was compensated to write a post about Target® C9, all opinions are my own.
Your turn!
How are you doing on your resolutions? Is the momentum still alive?
What is your favorite C9 by Target® piece of clothing?