With all the cold/rain/snow we had this winter, my new Hunter Rain Boots have been getting a workout! Here are some tips on how to style Hunter Rain Boots or any other similar style rain boot.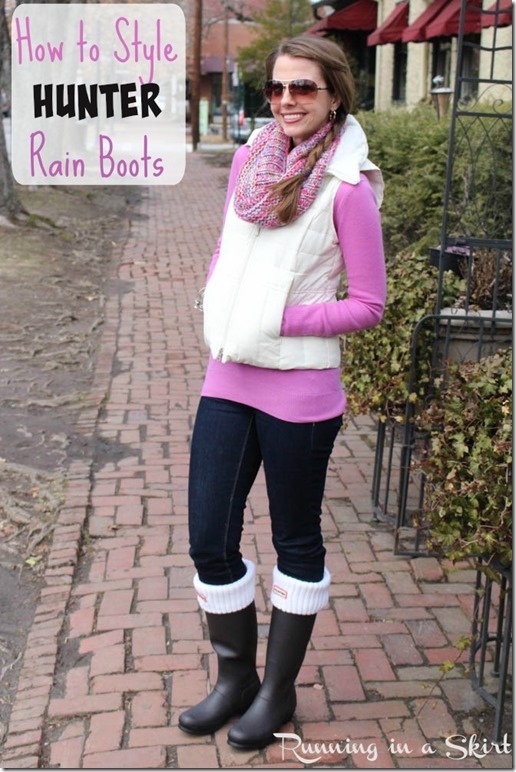 Happy Fashion Friday friends!
My amazing mother-in-law got me these crazy cool Hunter rain boots for Christmas.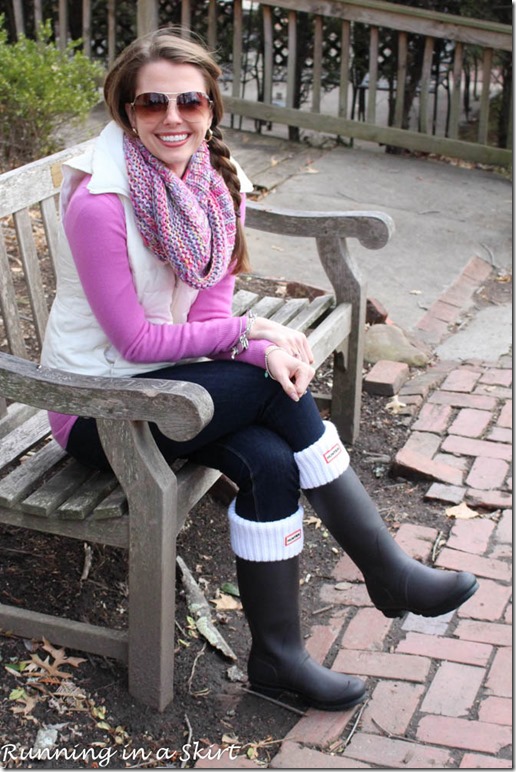 They have been in near constant rotation since she got them for me because they are so warm and functional. I wore them to meet the hubs for lunch at Corner Kitchen in Asheville the other day.
They make a rainy or snowy day just a little more fun. I love mine because they are mainly brown, but have a black bottom and black stripe down the back. Since they are two-toned I can wear them with almost anything.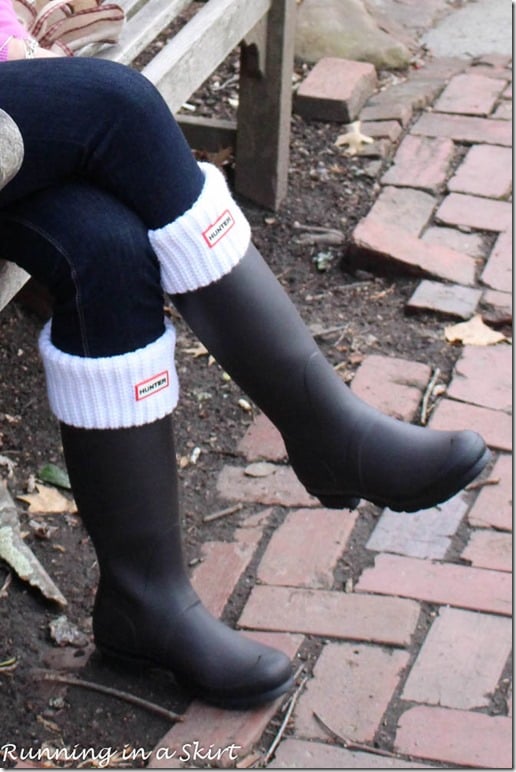 My personal favorite way to style them is with a poufy vest, slim cashmere sweater, chunky infinity scarf and jeans.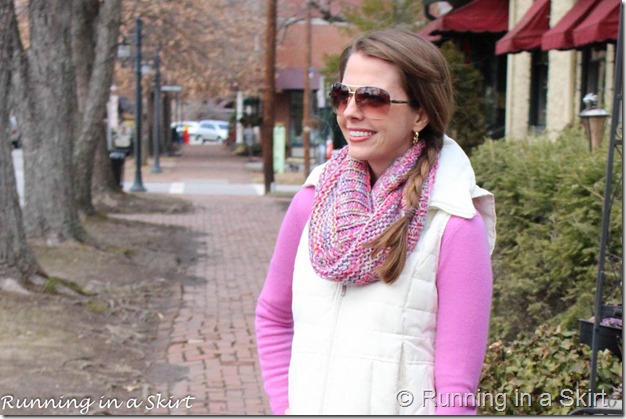 I love the way the off white vest matches the off white boot socks, making the look more coherent.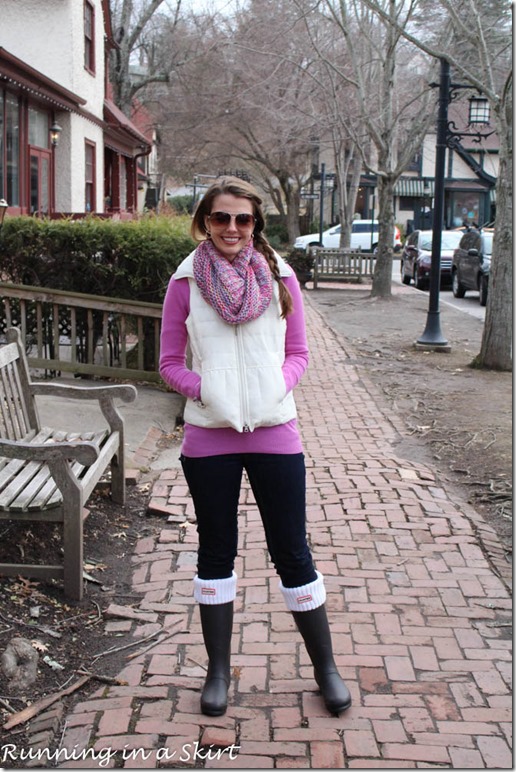 I finish the look with "too cool for school" gold aviators and gold hoop earrings.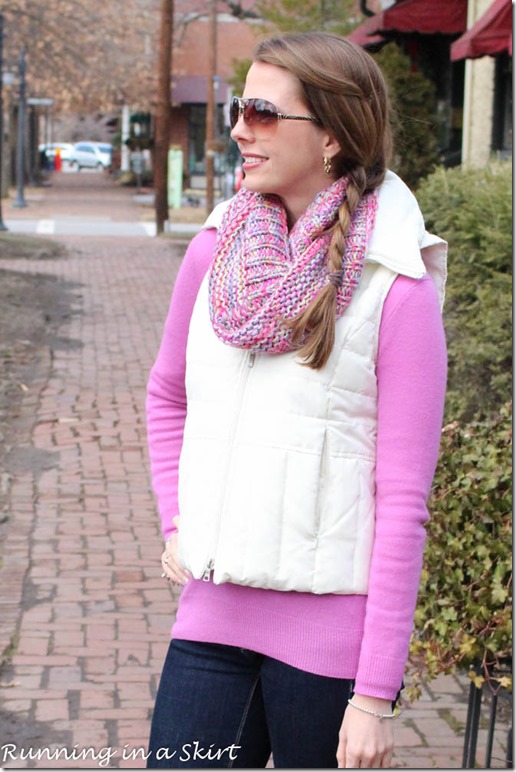 Three other ways I style my Hunter rain boots:
1) With leggings and an over-sized dressier sweatshirt.
2)A casual chunky sweater dress and tights.
3) A long, chunky open cardigan and jeans.
I think the key is to keep the look warm, cozy and a little casual.
After this week, I'm packing the winter looks away and transitioning to Spring fashion for Fashion Friday. Next week I'm posting about some of the top new (and most wearable) spring trends for 2015. I'm so ready to put this winter behind us.
This weekend I will spending time with my goddaughter Isabella! Don't forget to follow along all weekend via my Instagram account.
Have a gorgeous weekend, dear readers.
I can't wait to catch up on Monday because I'm sharing a new Things I'm Loving Lately. It includes a special edition cereal that is "over the rainbow" and my new way I'm keeping the blog organized.
Thanks to Nicole and Jess for the linkup!
Your turn!
How do you style your rain boots?
Do you have rain boots?