Happy Fashion Friday friends!
I had a fun fashion project this week. My friend Megan, who works at the Asheville Outlets, asked me to compete in the Looks for Less Blogger Fashion Challenge.
It sounded like too much fun to pass up, so I said yes!
Mall management gave me $100 to spend at our new and beautiful Asheville Outlets. My challenge was to put together a must-have look for back to school. After working the racks, I came up with an outfit that is perfect for the end of summer into early fall.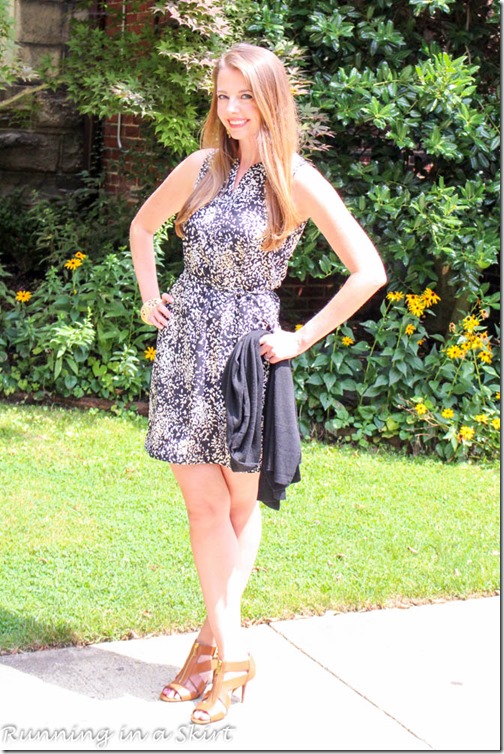 I picked this dress because of how easy it is, the beautiful construction and the flattering tie waist. I can never get enough dresses styled this way. They never feel overly tight or constricting, yet still look polished.
The fabric feels cool for warm summer afternoons, but a light weight sweater instantly makes the look fall ready.
This is a look that can work from the office to date night. It would also pack well and be a great travel dress. I'm planning on adding tights and boots as the weather cools.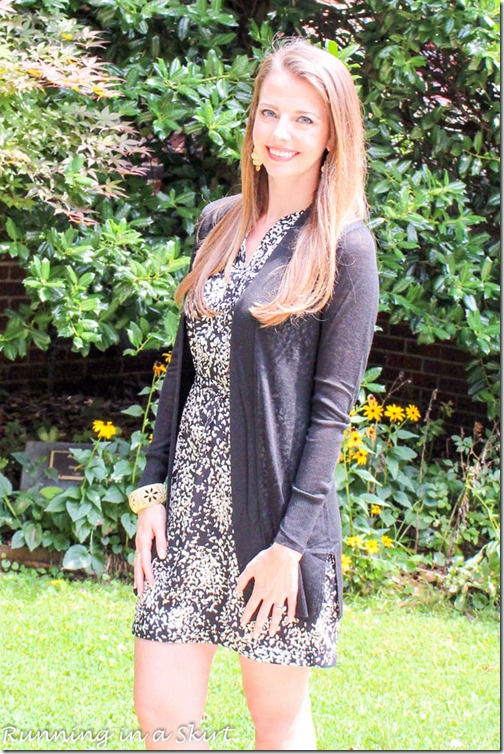 I picked up both of these pieces at the Ann Taylor Factory Store for just less than $100 (including tax.)
They are timeless pieces I know will last me a long time, but STILL fit the budget.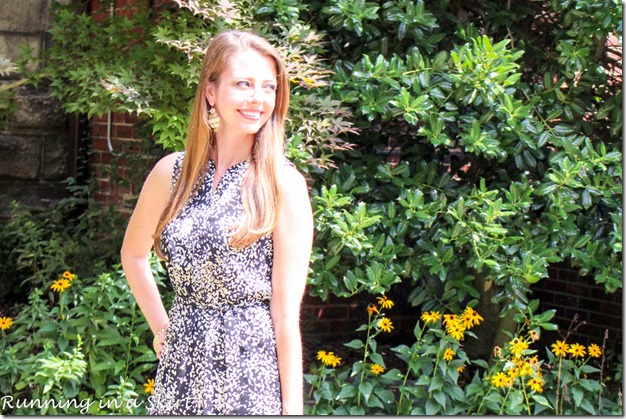 My favorite part of the outfit by far is my CRAZY good find at our Dillard's Clearance Center on shoes. Those are $200 Michael Kors Sandals that I picked up for $33 bucks (including tax!) They might have set me a few dollars over my budget, but Megan said shoes didn't count against the $100, so I went for it. These were too good of a deal to pass up.
Believe it or not, they are actually comfortable for heels! Holla!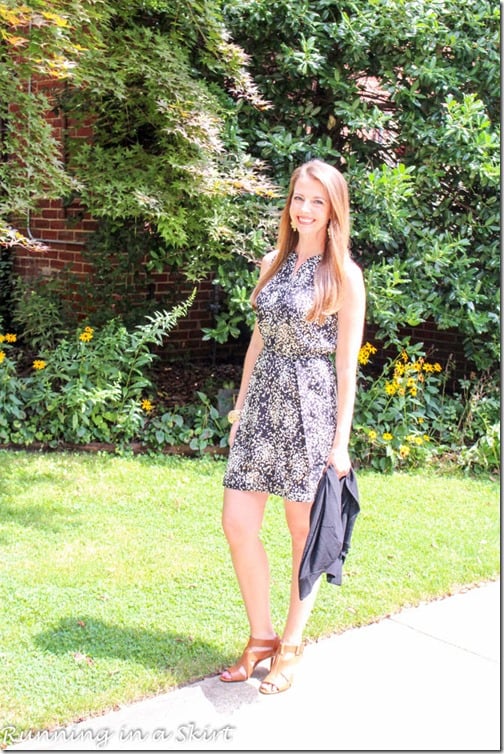 I love finding good, quality clothes at great prices! I had a great time shopping at Asheville Outlets for the Looks for Less Blogger Fashion Challenge.
Now here is where I need your help! This post is actually part of a Facebook contest going on next week. There are eight other bloggers also in the challenge. The Asheville Outlets Facebook page will feature each blogger one day next week in a post with a picture. At the end of the week, the Facebook post, on their page with the most likes wins the challenge and a $250 gift card to the Asheville Outlets.
Being the competitive person that I am, I would LOVE to win. Can you help me?
All you have to do is LIKE the Asheville Outlets Facebook page. Be on the lookout for my picture from them next week and like that post. I'll try to repost it here when it comes out!
Thanks in advance! This was so much fun.
See you on Monday! I have a fun new travel post ready. Complete with pink sand beaches!
Thanks to Nicole for the Fit and Fashionable linkup! I'm also linking up with Joylynne Shane for Fashion Friday and Turning Heads Tuesday.
Your turn!
What you are doing this weekend?