Happy Fashion Friday friends!
I promised you a peak at my dress for this year's March of Dimes Signature Chef's Auction, and here it is!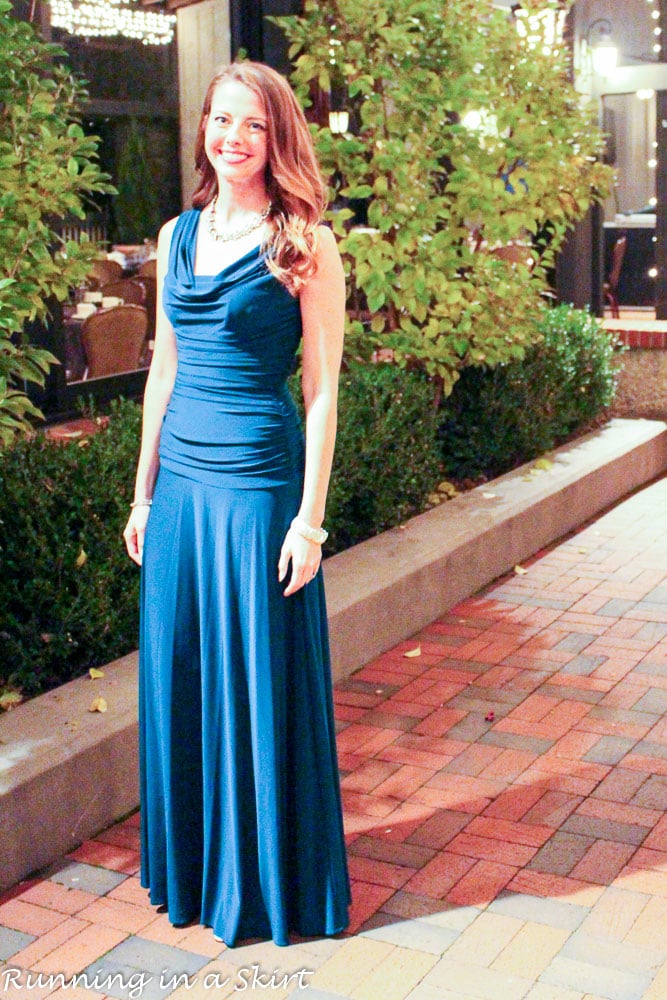 It is a black tie event, but Asheville is a super casual place so I wanted to find something that fit the dress code but was still a little understated. I thought this drape-y ruched teal dress fit the bill perfectly. I added a blinged out necklace to dress it up even further.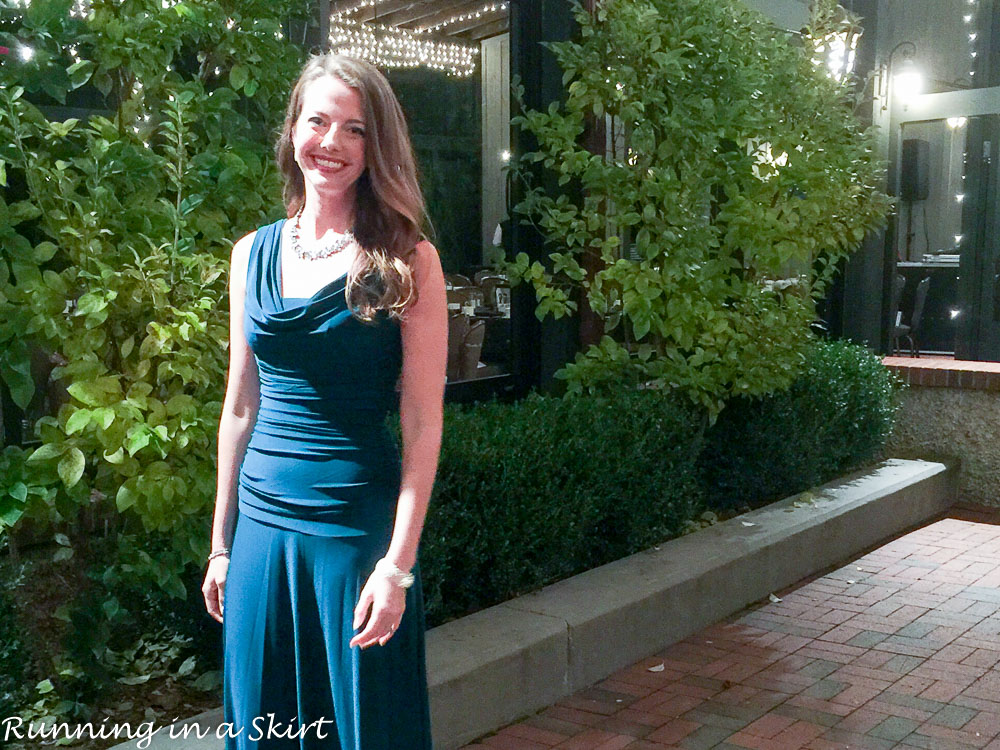 Now I know these pictures aren't the best, but my camera was acting up and I was having trouble figuring out to make it work in the dark while keeping me in focus. If anyone knows what setting I should have put it on, please let me know! I clearly need to work on my night photography skills (add that to my never ending blog to-do list!) I probably would have scraped the post and tried again if it was a regular Fashion Friday but I couldn't exactly recreate the big event 🙂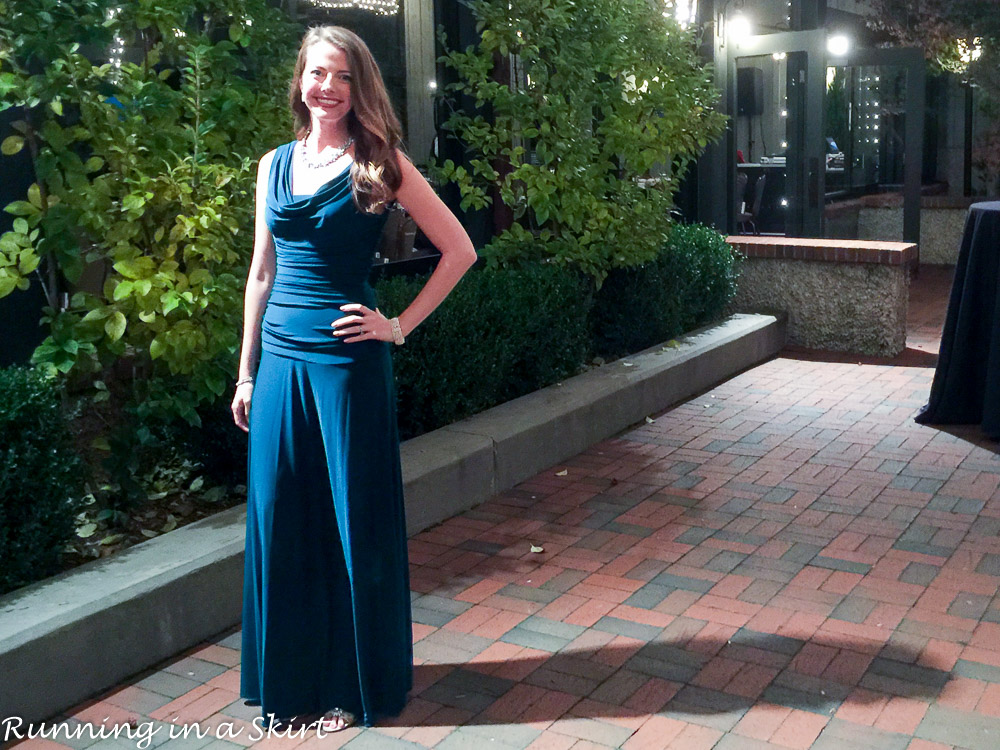 The Signature Chef's Auction was at the Biltmore Estate and supports the March of Dimes. The best local chefs cook small plates and compete to win a trophy and bragging rights.
I loved them all, but Corner Kitchen took home the top prize. I know the race was close and everyone should be proud of helping make this fundraising event so successful.
Money was raised through sponsorship, a silent auction, live auction and "Fund the Mission" giving. I worked behind the scenes on the auction committee this year, so it was fun to see of the items I got for the auction get good bids. The goal was to raise $129,000 and I think we came close.
The food was good and the company was even better! The Hubs was on a business trip, so my gorgeous and fabulous sister-in-law Megan drove up from Columbia to go with me. We had a great time. Doesn't she look amazing in her Tory Birch dress?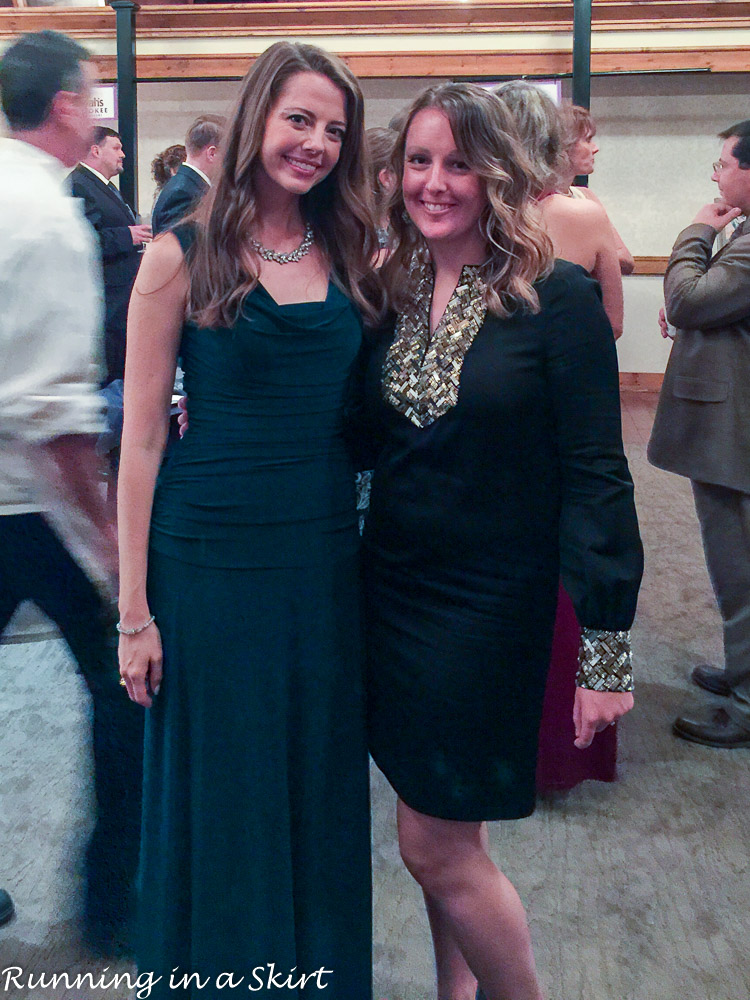 It was super inspiring to see many of our community leaders step up and support such a wonderful cause! The money raised goes to helping the March of Dimes do research to hopefully one day end prematurity. I love the new tagline... "Giving every baby a fighting chance."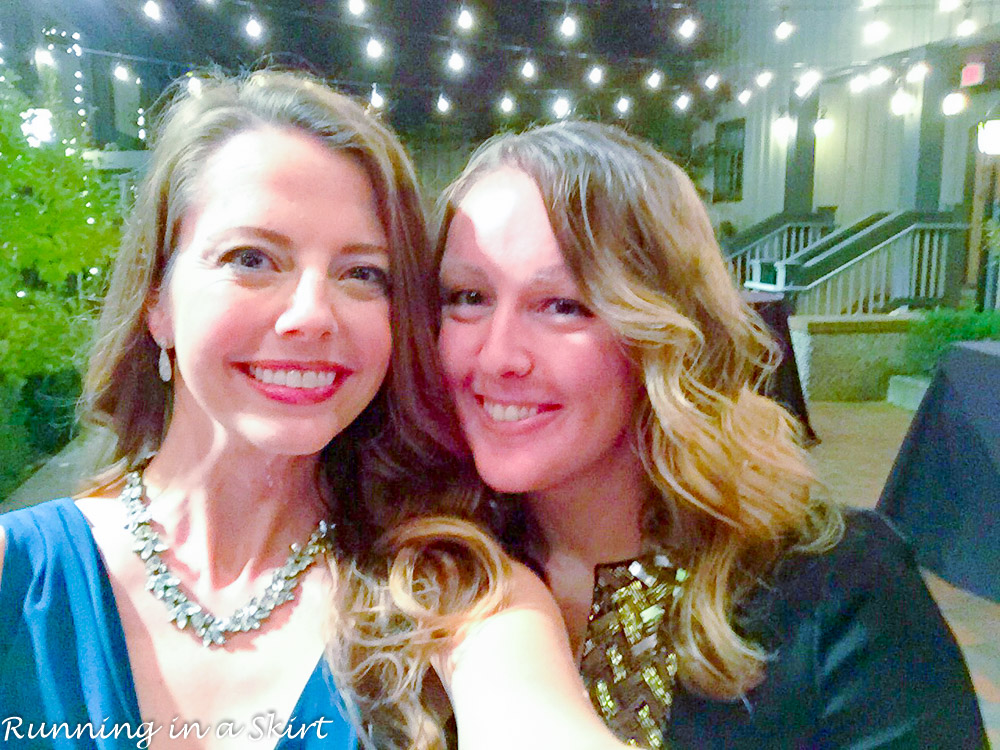 It's been a very interesting, eye opening and fun experience working with the March of Dimes this year! I'm looking forward to more great events like this in the future!
Thanks for stopping by today! Come back Monday for a fresh new travel feature 🙂 Head over to my Instagram for a hint.
I'm linking up with: Nicole for the Fit and Fashionable, Tara for Fashion Friday, Fashion Friday , Jolynne Shane for Fashion Friday, Turning Heads Tuesday and Bloggers Who Inspire Me. Thank you so much for the lovely linkup ladies.
Your turn!
What are you doing this weekend?
Do you have a favorite charity your support?