Hello friends! How was your weekend? Is anyone else ready for winter to be over yet? I know, I know. It hasn't even really started.
Before I came back to the arctic tundra Asheville, I had a great time hanging out with my Dad for a few days in Orlando.
The hubs had a business retreat in Fort Myers, so I decided to take my laptop and camera and work from my old home for a few days. What a luxury!
Dad and I took it pretty easy and didn't do many of the typical Orlando things. I more just went with him to do what he normally does.
One of our outings was to Lake Eola. Dad is walking a lot lately and this downtown lake is a favorite for fitness and views.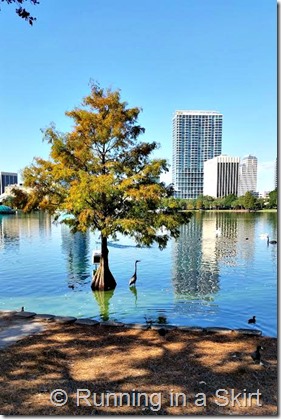 Lake Eola is known for the huge number of birds that hang out on the water or nearby. Beautiful swans are the most prevalent.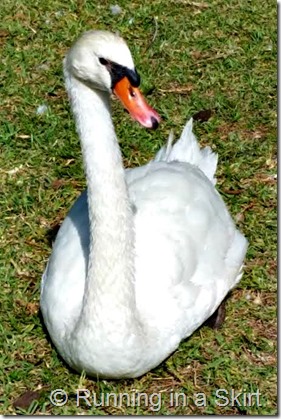 When I was kid a remember begging to take one of these boats out. These versions look a lot fancier than the ones that were around many years ago.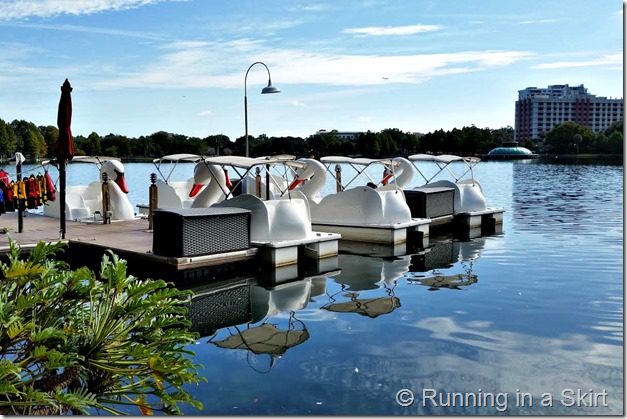 You guys know I am a sucker for animals, so of course I bought some food to feed the birds (healthy approved food, of course.) They practically swarmed me! It was so much fun.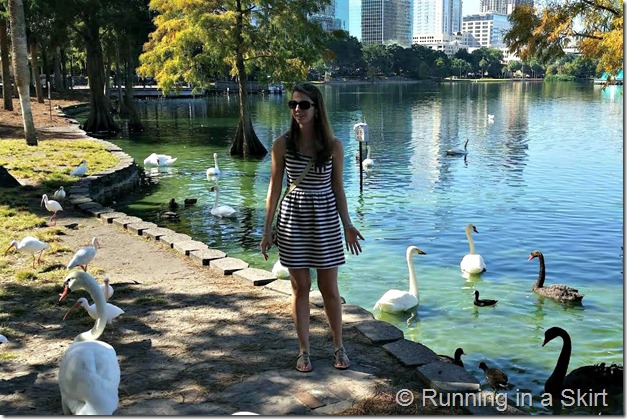 Dad is also part of a group that meets several times a week to walk on Disney property. The group walks several miles at a time and get some great exercise. The week I was there they picked walks that didn't require a Disney pass (around resorts) so I could come along.
It was so nice to see some of the Disney magic and without spending a fortune!
He has some great friends in this group and it was a pleasure meeting them.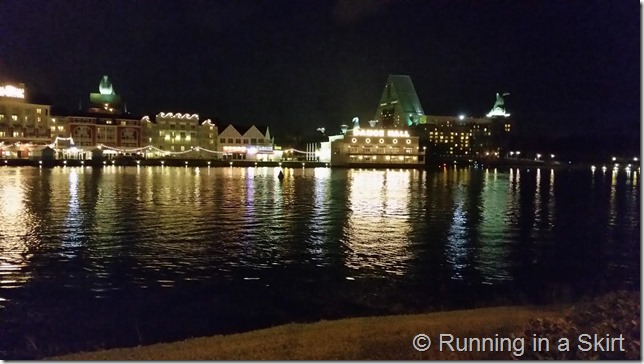 Another day we drove out to the beach. Cocoa beach is the closest beach from Orlando and the one my Dad most often goes to.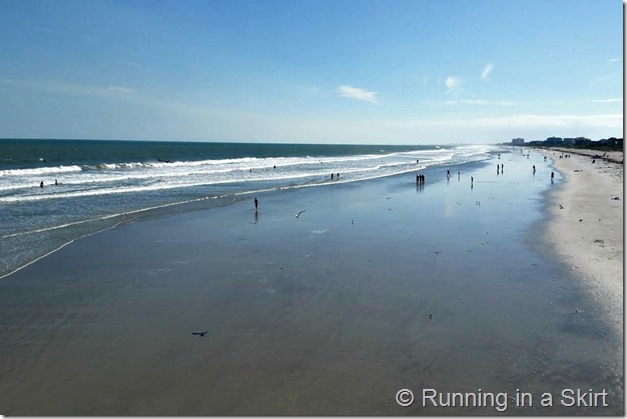 I really just wanted to see the ocean. I am such a beach girl.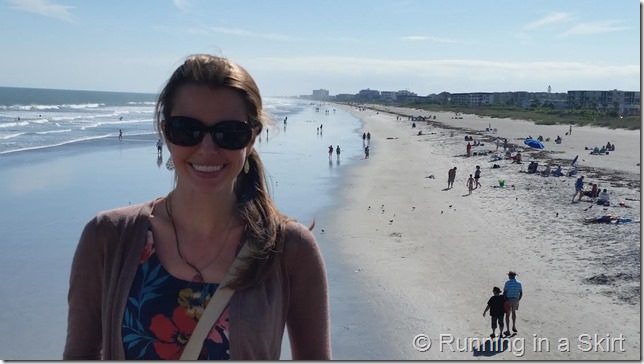 The irony is that when I lived in Orlando I hardly ever went to the beach. I guess it didn't seem as special when it was always just there.
My Dad was a good sport though and drove the hour just for me to see the water.
Dad has lost 80 POUNDS from diet and exercise! Can you tell? I should have him write a post on how to do it!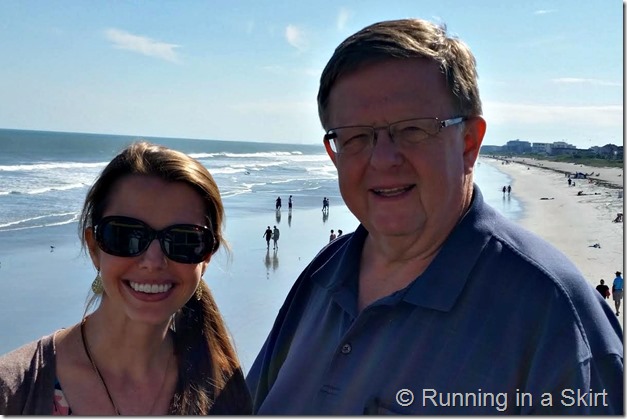 To make the most of our outing we stopped at Ron Jon's surf shop. I'm such a cheesy tourist!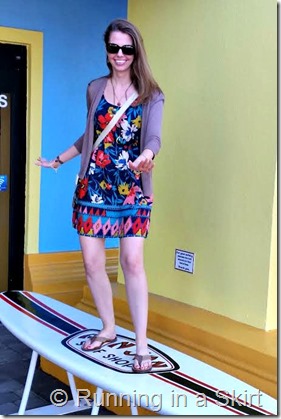 After picking up a few souvenirs and some pictures we went to lunch.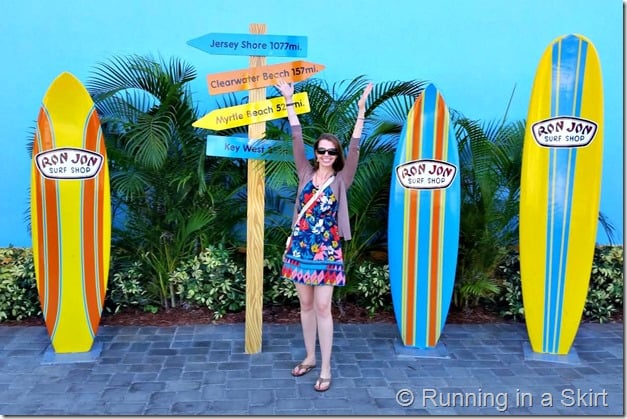 We ate seafood on the coast! What a perfect day.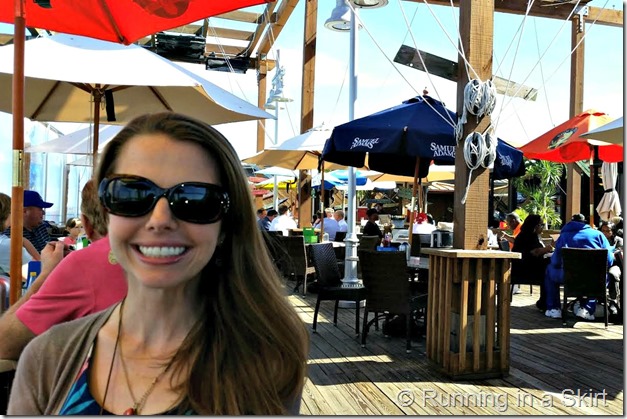 I had such a nice and relaxing time in Orlando! It was nice to not run around like crazy trying to see all the theme parks in one trip.
I did miss seeing The Mouse though! Maybe next time 🙂
I'm off to do my first round of grocery shopping for our epic Thanksgiving feast. Wish me luck!
Your turn!
Did you move away from "home?"
Do you ever walk for exercise?