Popular running apps like RunKeeper and Map my Run may already be on your phone, but if you are looking to shake things up, give one of these top running apps try!
5 Awesome Running Apps You Don't Know About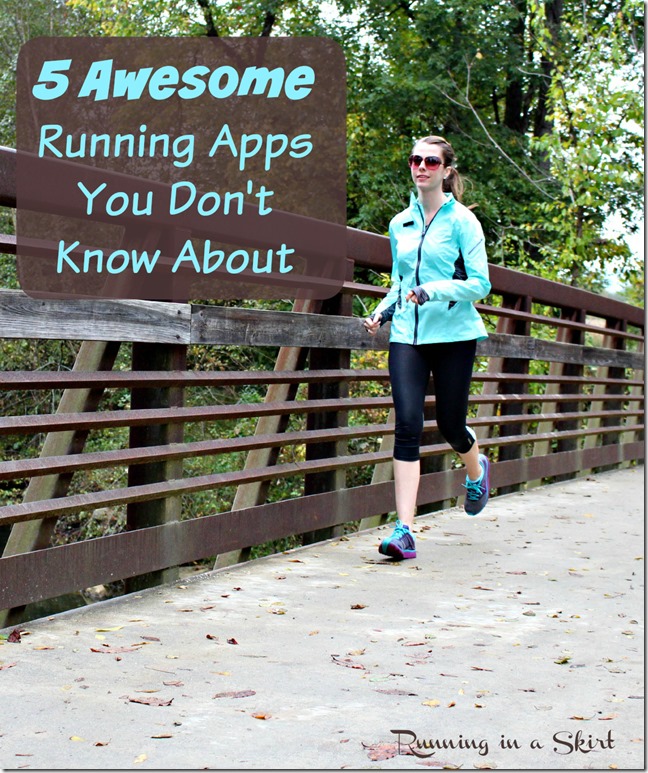 Runtastic
While some apps have other fitness tracking, Runtastic is made just for runners. It includes personal training features that can get you through speed work or a tempo run. You can even have a virtual coach voice talk to you or get applause from a crowd. The best feature is the ability to load up a "power song" which will start to play if you starting lagging behind.
Price: Free for standard app. Upgrades starting at $0.99.
Strava Run
This app is extremely well designed and easy to follow. It allows you to use your own GPS watch or your phone to track the run. The information return is great and it even includes elevation changes in your run. The best part of this app is the social aspect! You can compete with other runners by sharing your stats. You can also create challenges with yourself and other runners.
Price: Free for standard member. Starting at $5.99 a month for premium.
Charity Miles
Running is pretty amazing all by itself, but this app gives you even more reasons to log miles. The very basic running tracker has no frills, but it allows you to turn your miles into donations to your favorite charities. For every mile you run your chosen charity earns 25 cents! The money is sponsored by corporate sponsors.
Price: Free
Rock My Run
If you are all about the music, this app is for you! This app plays music from your chosen genre for you while you run. No more fixing playlists and the music includes high energy DJ mixes. It even adjusts the tempo of the music to match your running pace or to try to motivate you to run a little harder.
Price: Free for standard member. Starting at $2.99 month for premium membership.
Zombies, Run 3
Talk about an entertaining run! Zombies, Run 3 immerses you in an action-packed game and story mixed to your own music. Basically their script blends in and out of your playlist. If you need interval training you can turn on a trilling zombie chase that will force you to speed up to escape the hordes! If this app doesn't break up your normal routine, I don't know what will!
Price: $3.99
All of the apps are available for both iphone and android.
This post is co-shared on RunHaven today!
I am also linking up this post to Jill Conyers Fitness Friday! Thank you so much Jill for the linkup.
Your turn!
What is your favorite running app?