Looking for a few fresh items to add to your winter wardrobe? Try these 6 Winter Fashion Must Haves. They will brighten up even the coldest days.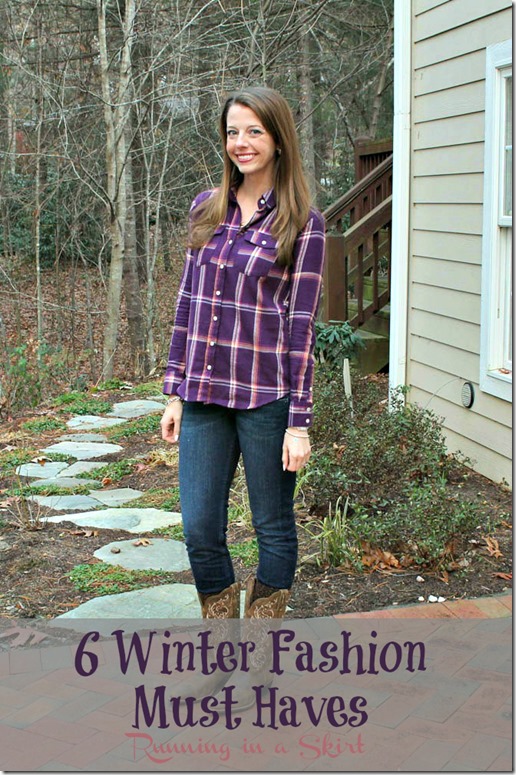 How was your week? Mine was good but hectic. I have been trying to get ahead so I can focus on Thanksgiving next week. One of the things I am working on is tying up the loose ends on two big giveaways coming up in the next few weeks on Running in a Skirt. I'm very excited about them!
Today for Fashion Friday I'm talking about new wardrobe pieces I have added to my collection for winter. I believe in building a wardrobe with classic pieces, but I also enjoy buying a couple of trendy things each season. It makes me feel young 🙂 This winter I have already bought several must have pieces and I am loving getting to wear them.
6 Winter Fashion Must Haves
1- Printed Leggings &
2-Anything Aztec Print
I got these printed leggings at Target and I think they are so much fun. They are actually a thick sweater material and are super cozy. This sort of Aztec theme is all over the place right now. Anything in this style print will make your old pieces look very current.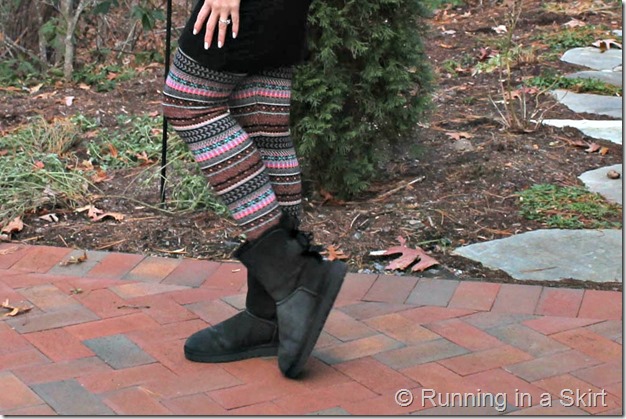 3- Flannel Plaid Shirt
You know I am southern to the core and this plaid flannel shirt just screams Nashville to me. Plaid shirts are huge this season and I love them. It is the coziest way to look hip.
4- Cowboy Boots &
5-Layering Boot socks
Cowboy boots have been back for awhile, but they are more current than ever this season. To make the look even more NOW, layer boot socks with your leggings or skinny jeans. You can even do leg warmers, socks and boots to really pull off the layered leg look.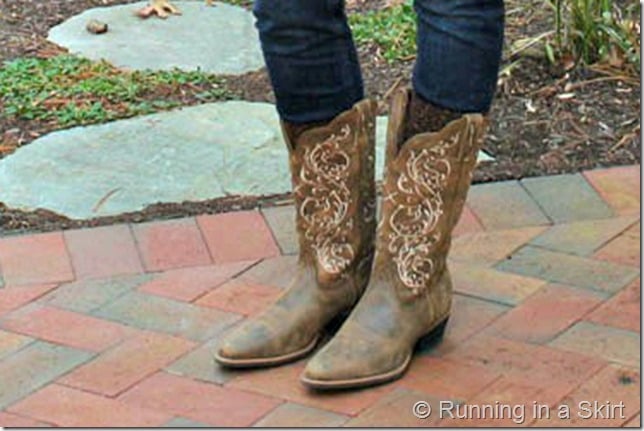 6- Ankle Boots
Ankle boots are the trendiest shoe out there right now. I bought an inexpensive pair to match with a dress and tights. The boots will let you get more wear out of what you already have in your closet.
Make sure to read my tips on how to pull off ankle boots first! It is a tricky style to do correctly.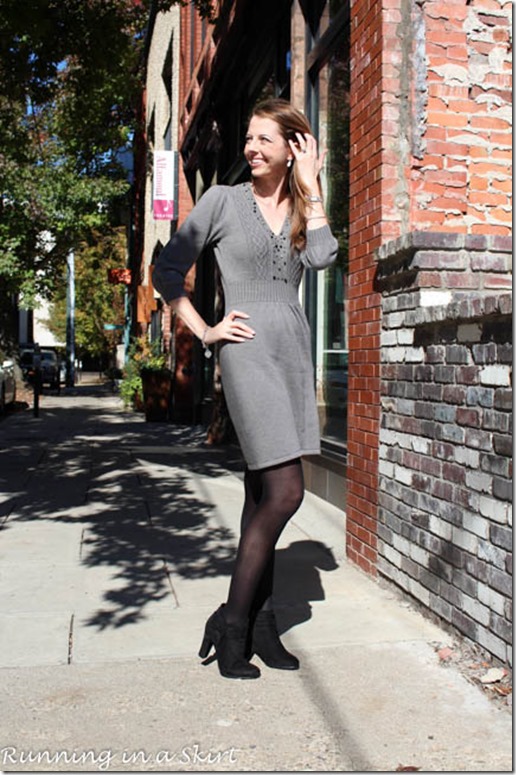 Happy Shopping!
Your turn...
What pieces would you add to my list?
Do you buy trendy clothes or classic items?