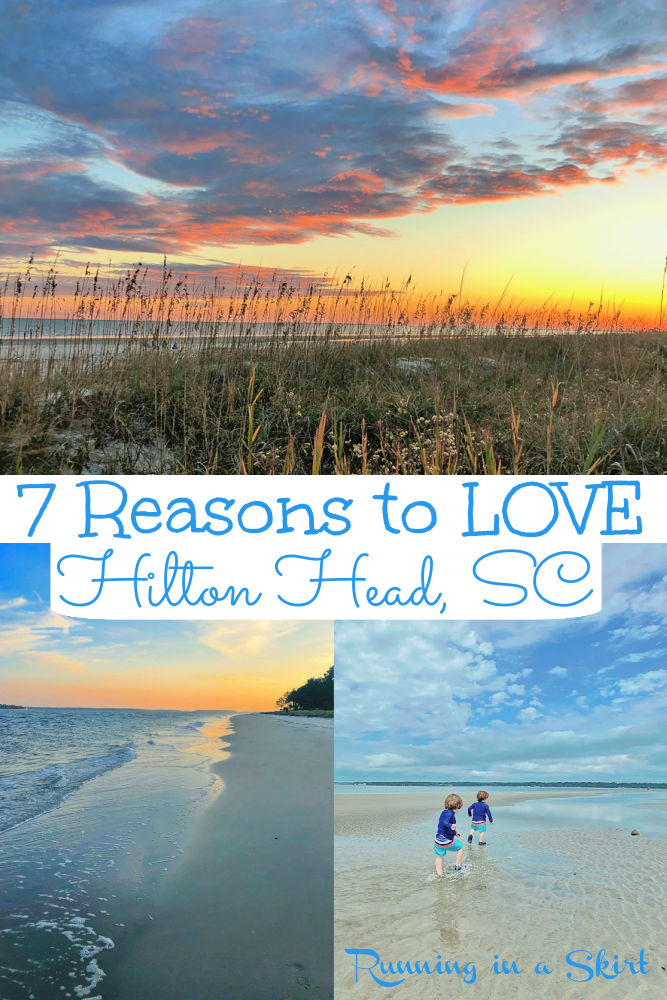 I love Hilton Head Island. It's one of my favorite regional vacation destinations, so I thought I'd share some top things to do at Hilton Head.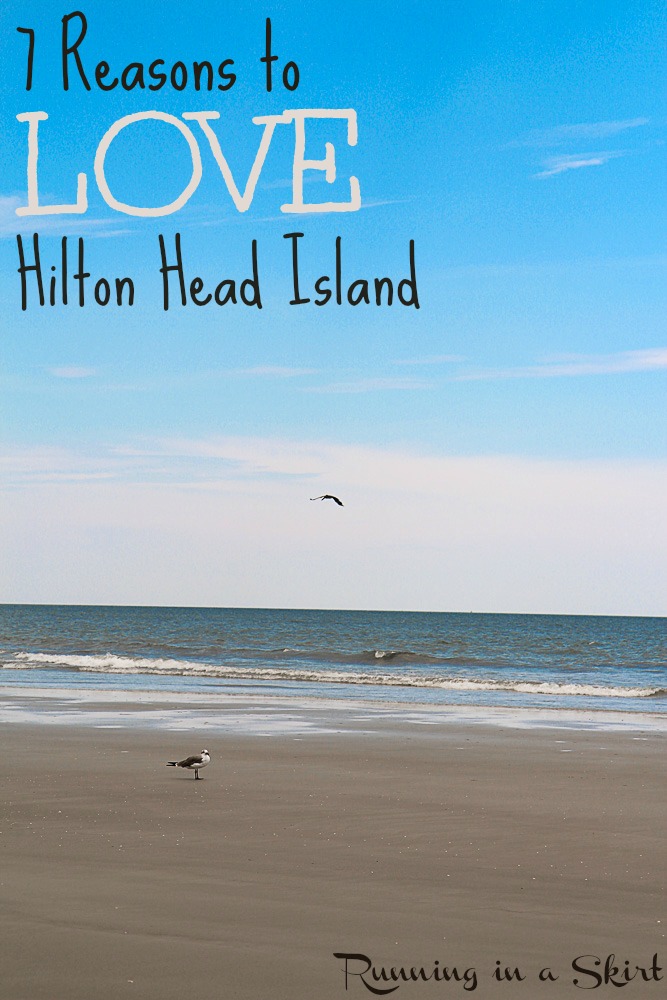 Hi everyone!
It was nice to spend a weekend at home after last week's beach trip. I hope you guys also had a nice weekend too.
Hilton Head is one of my favorite vacation destinations. My extended family rented beach condos near the beach as a kid and I have such fond memories of it. The mix of wild sprawling live oaks, spanish moss, and palm trees gets me every time. I instantly feel relaxed when we land there.
The Hubs and I have been going at least once a summer for years. It's about a six-hour haul from Asheville driving but takes less than an hour and a half on the plane. We went to celebrate my Birthday this year.
The Hubs photobombed my airplane Instagram selfie!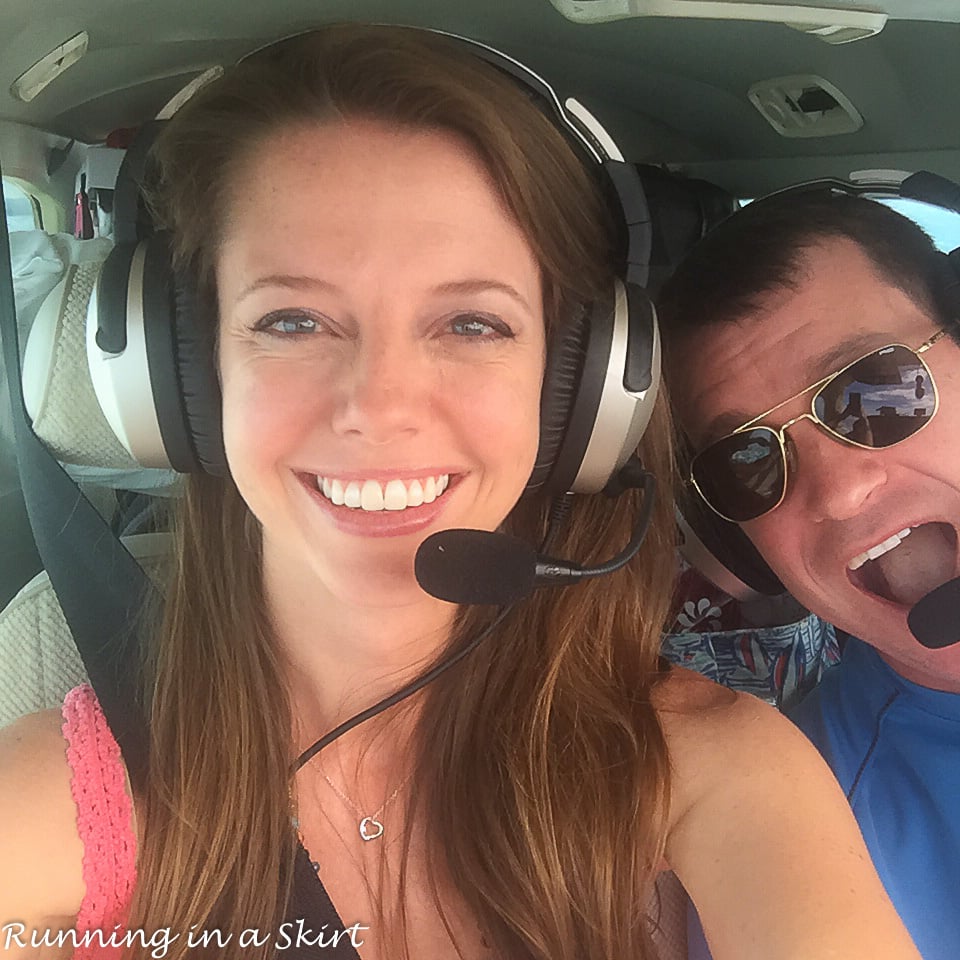 Most of our time in Hilton Head this go-around was spent sitting on the beach and relaxing, so a day-by-day account wouldn't be very interesting... so I decided to put together a photo diary of the reasons I love Hilton Head. Hopefully, I've convinced you to make the trip by the end. 🙂
Reasons to LOVE Hilton Head Island
Wide, Stunning Beaches
Hilton Head has these wide stunning beaches that take your breath away. At high tide, you can walk out SO far and only be up to your knees.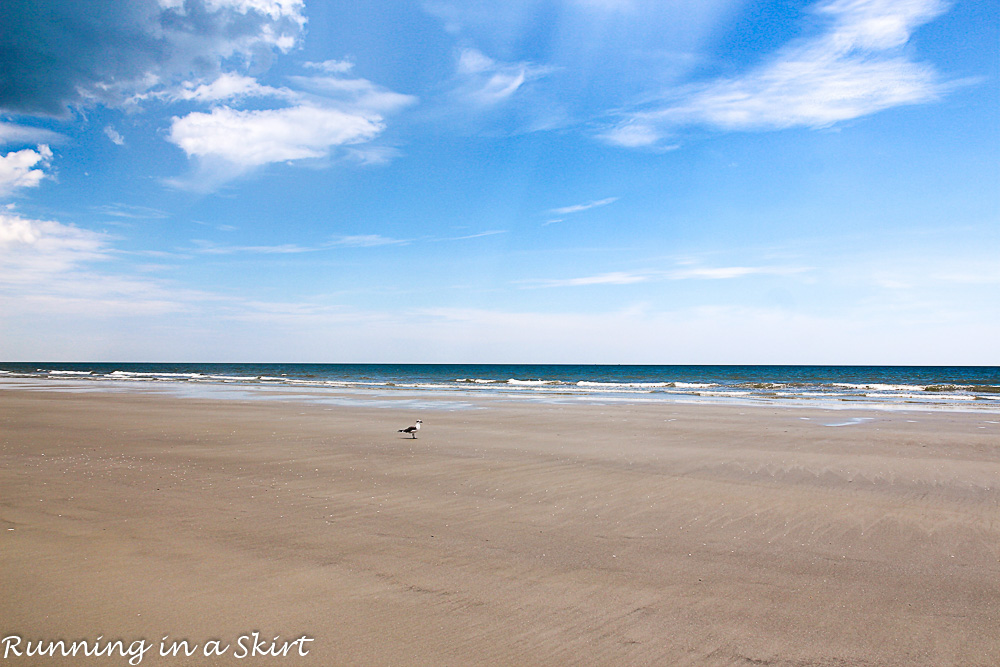 Even on a sweltering hot Carolina day, the beach breeze is refreshing and calming. I don't get hot easily, so I even love the summer heat.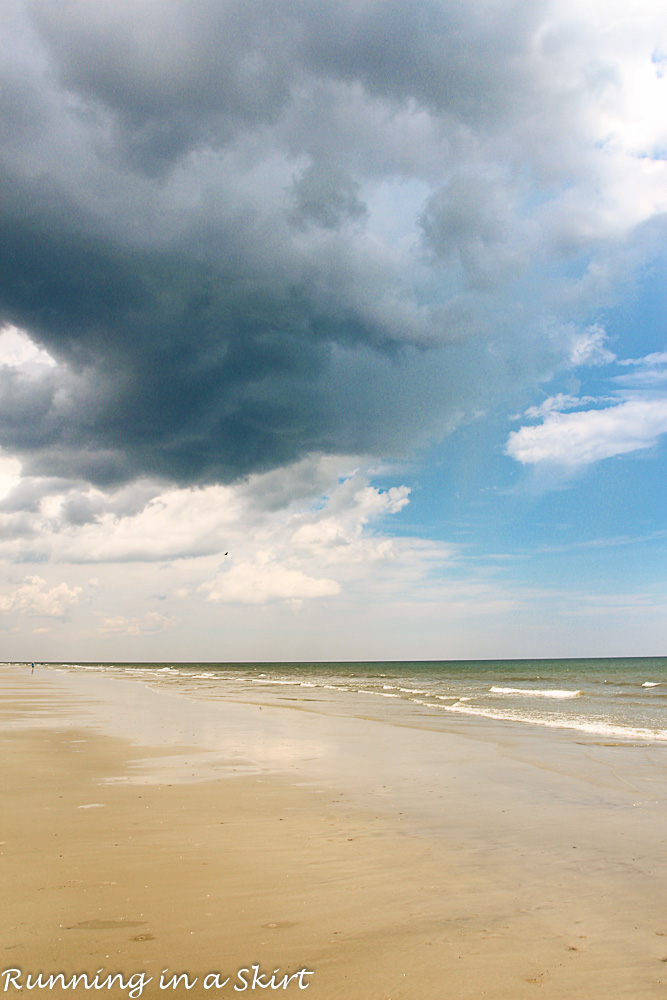 One of the coolest parts of the beach is the dramatic difference between high and low tide. It's so interesting to sit and watch the progress of it for a day. While we were there I think the beach went up and down a tenth of a mile.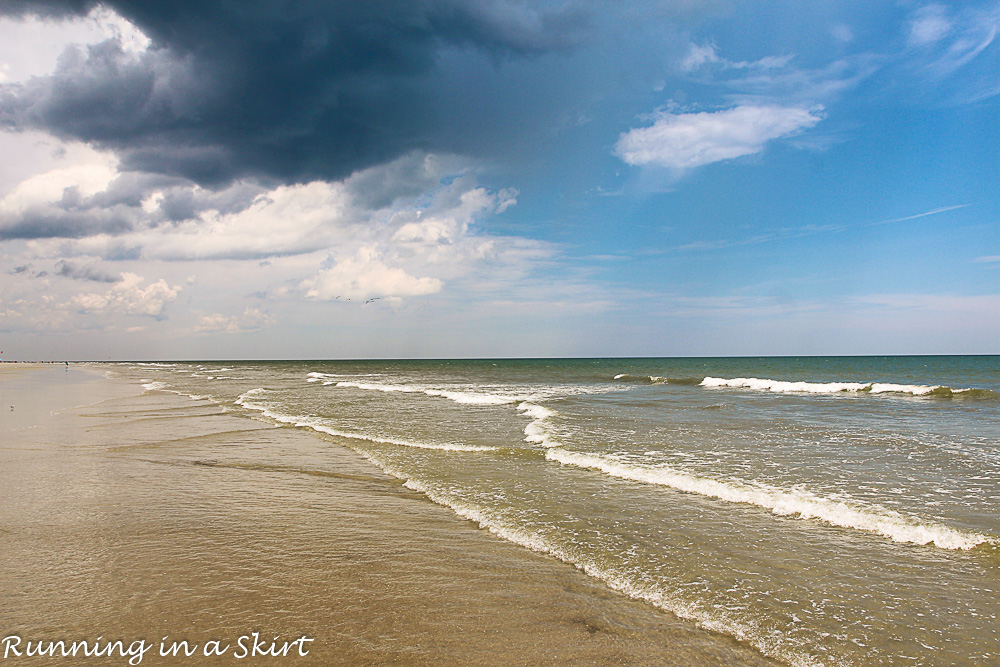 At low tide, the beach is great for walking and biking.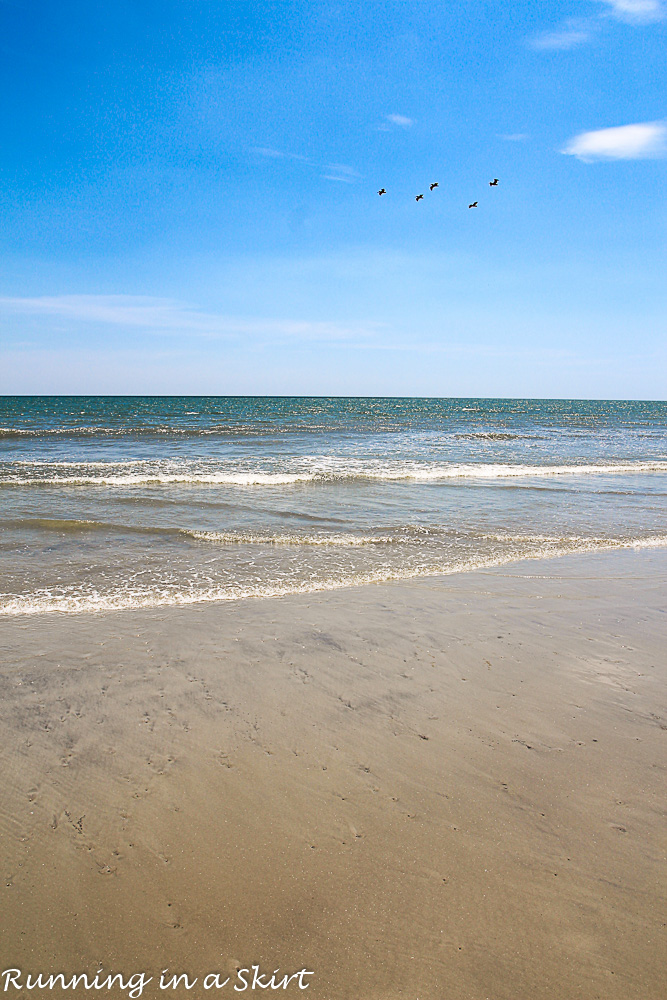 There are pockets of the beach where it can get crowded, but the Hubs and I have never had trouble finding our own little piece of paradise. I suggest bringing your own chair and umbrella and walking away from the crowd! That's us in the red umbrella.
Sunsets
Y'all know I have a sunset problem. I want to see them all!
Hilton Head has some pretty magical ones. This is the harbor side view off ELA's Blu Water Grille.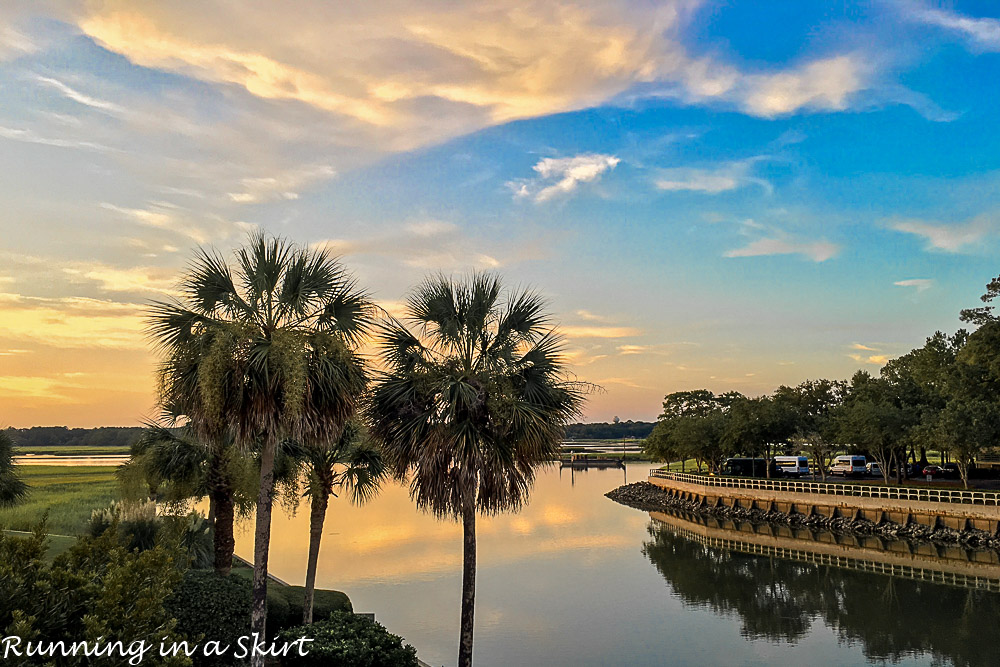 My favorite sunset by far was from Hudson's Seafood House on the Docks.
Look a real shrimp boat!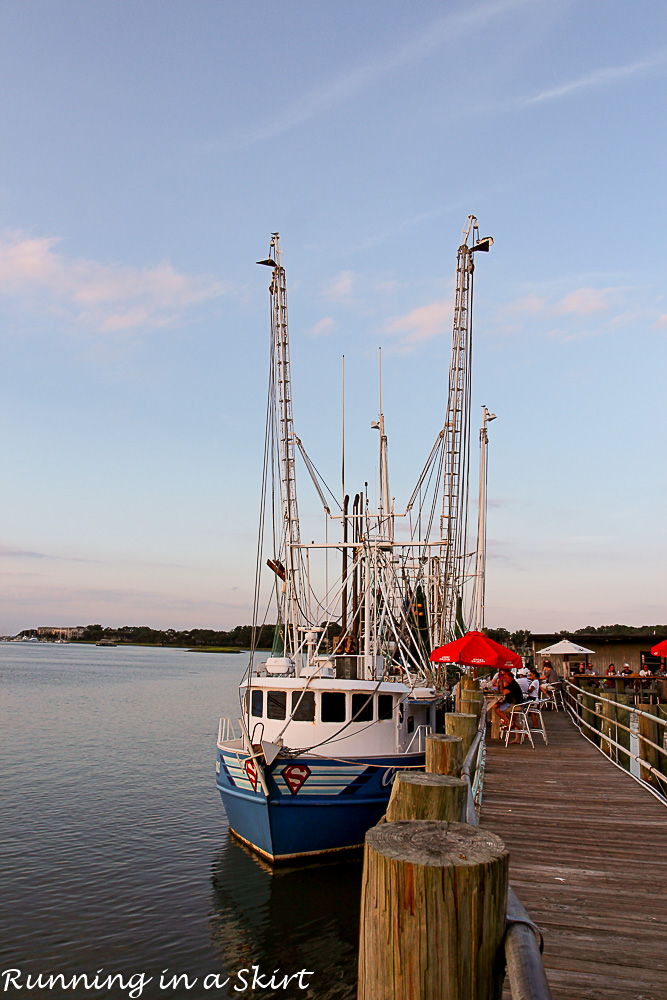 This might be the prettiest sunset photo I've caught since Key West last fall.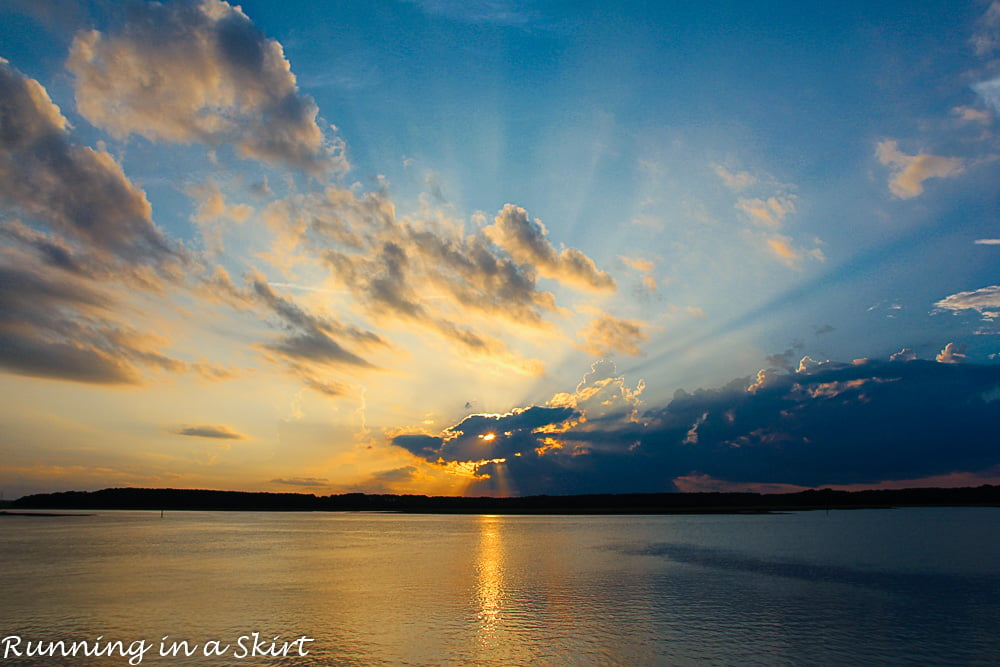 The sun came down just perfectly for this view!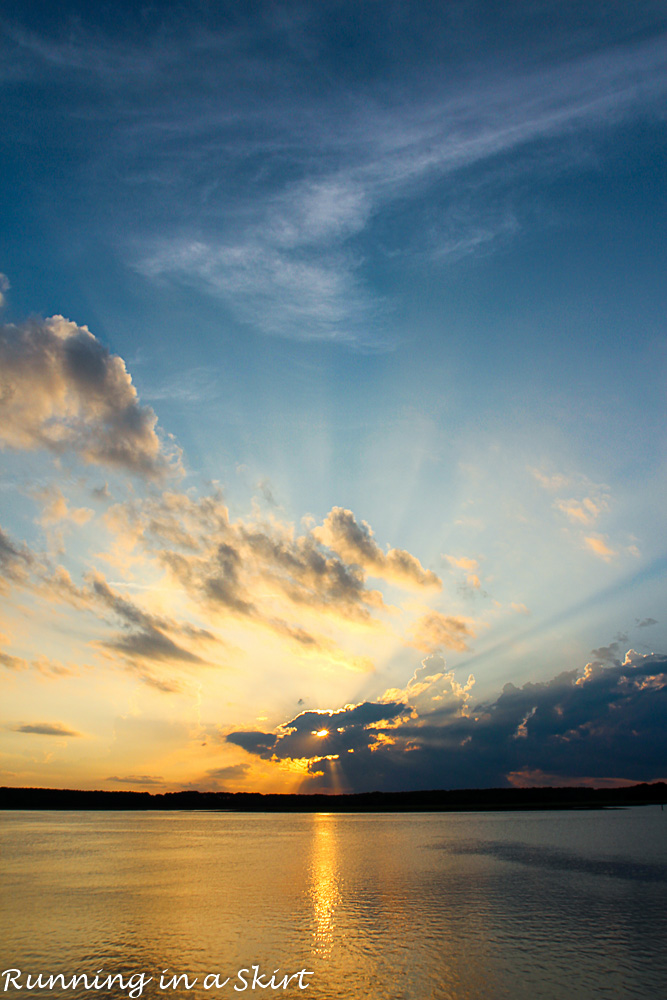 Watching sunsets makes a perfect beach vacation.
Bike Riding
One of my absolute favorite things about Hilton Head is the bike trail system. It's so inviting, easy, and FLAT (this coming from a mountain girl!) The Hubs and I rented bikes and explored. It such an easy way to get a little exercise on vacation and not have to use your car.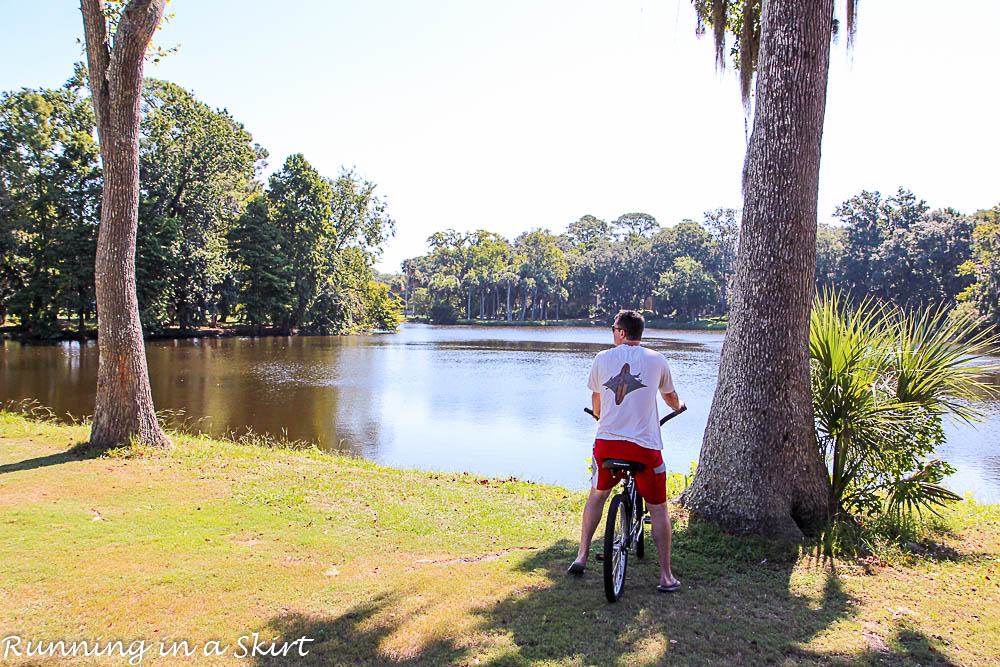 Anyone spot the GATOR!?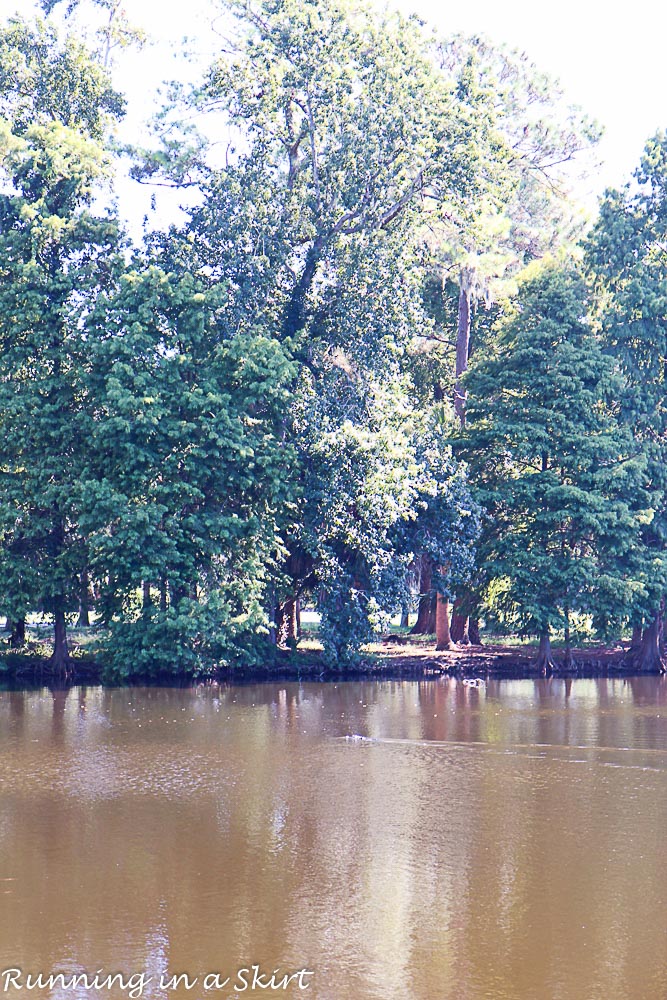 When I'm riding around here I imagine living here and never using a car again!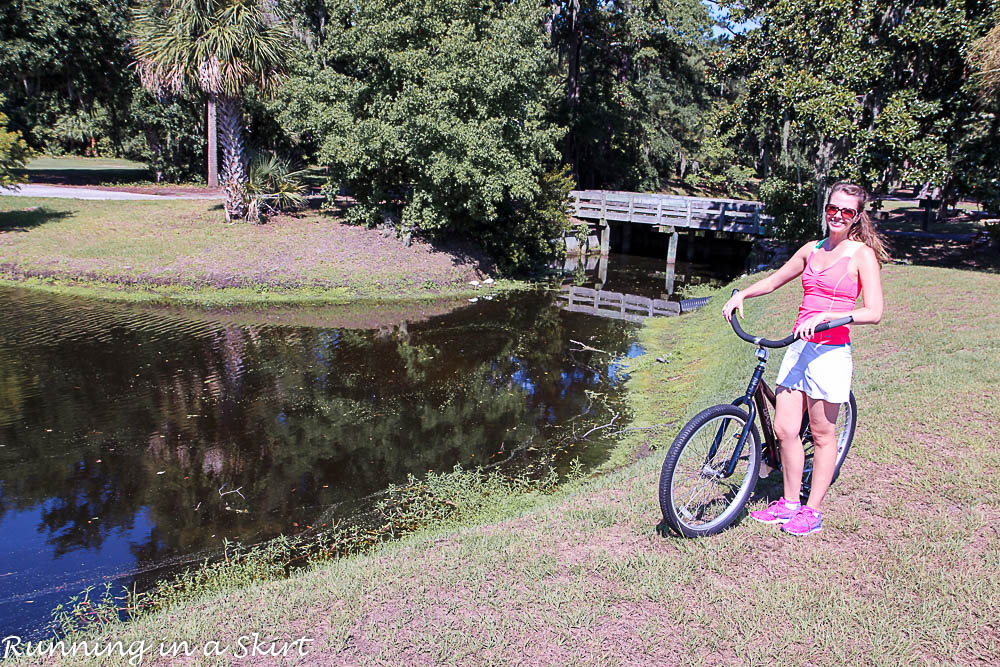 Nothing FEELS Touristy
Hilton Head Island has strict building rules and basically, everything has to be painted in a few neutral tones and can only be few stories tall. It keeps the crazy, tacky tourist stuff at bay and it feels like you aren't in a tourist trap all the time, even though it's one of the most visited islands in the country.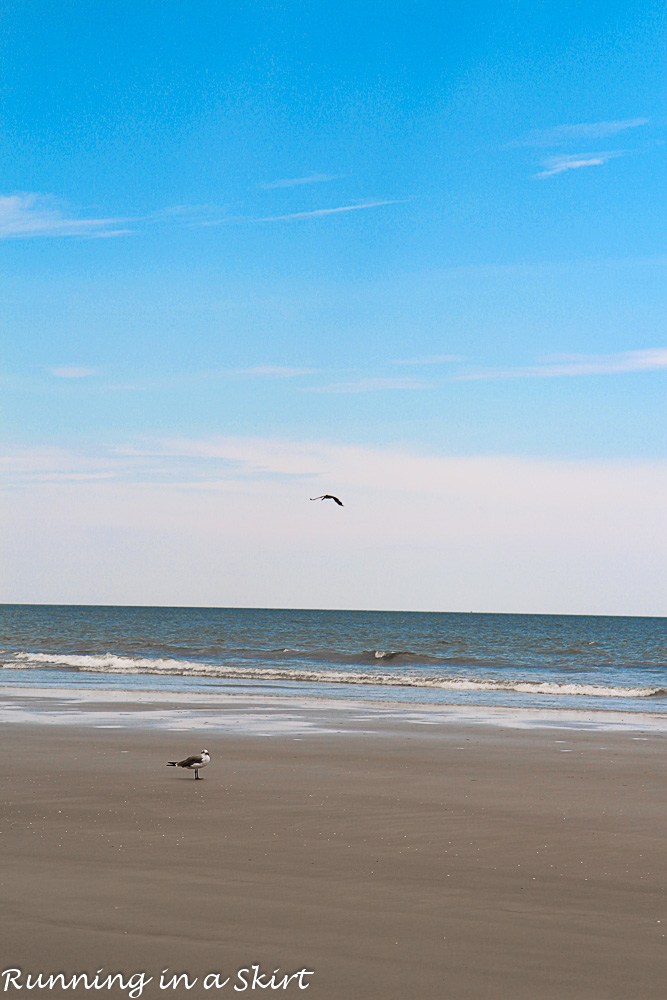 Yes, there are souvenir shops and timeshare stands, but they don't seem to take over the experience. You see a lot more views like this.
Again with the trees.... SWOON!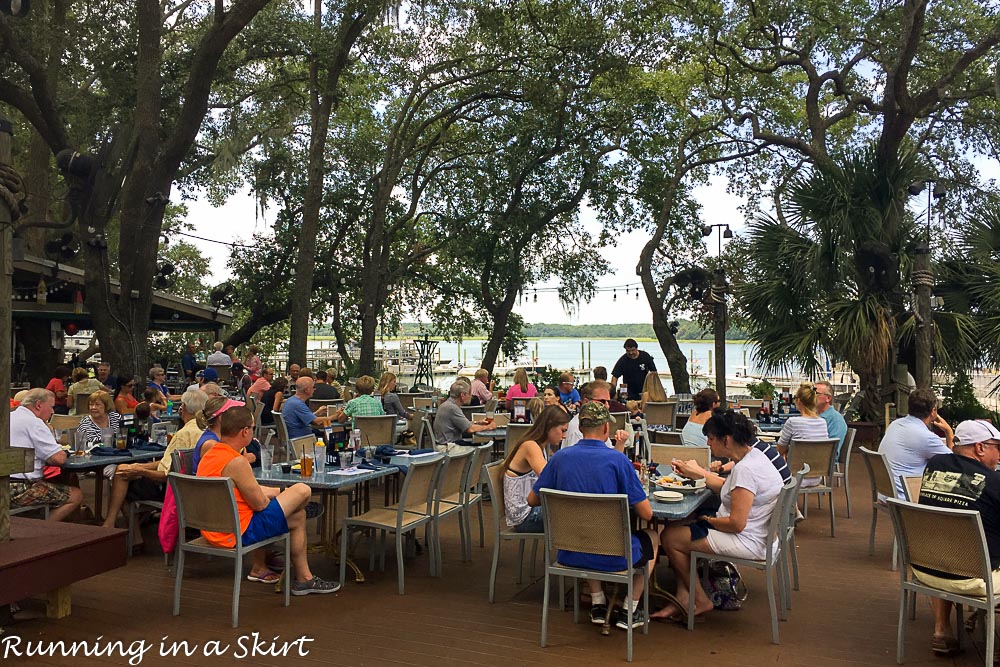 Sonesta Resort Hilton Head Island
I've been lucky enough to stay at this resort several times and each time it impresses me more and more.
The Sonesta Resort Hilton Head Island is located on the beach and is a wonderful place to stay for any kind of trip.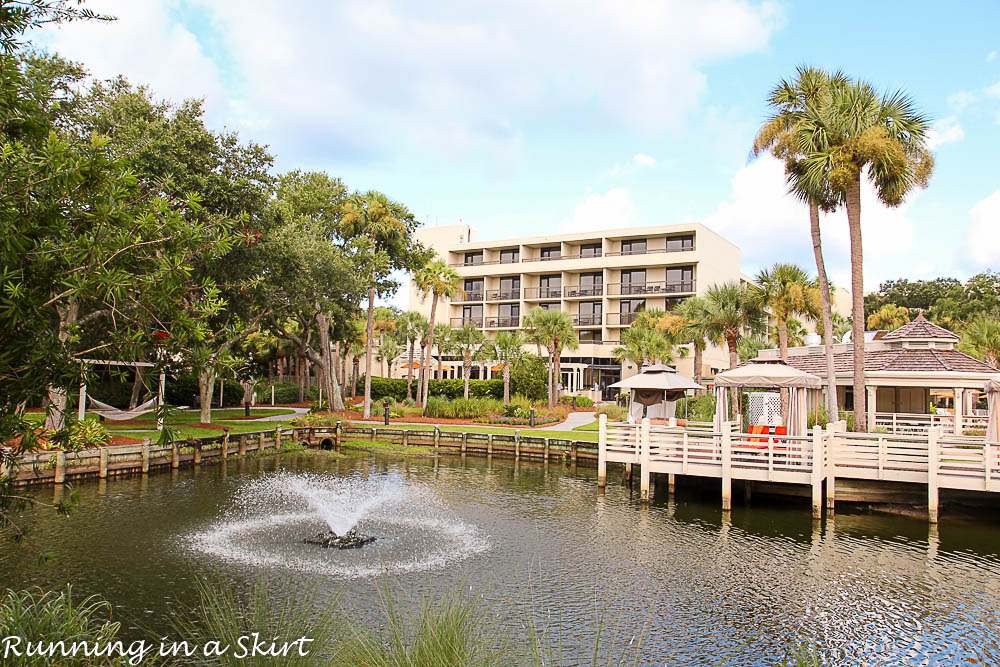 Doesn't this just scream relaxing?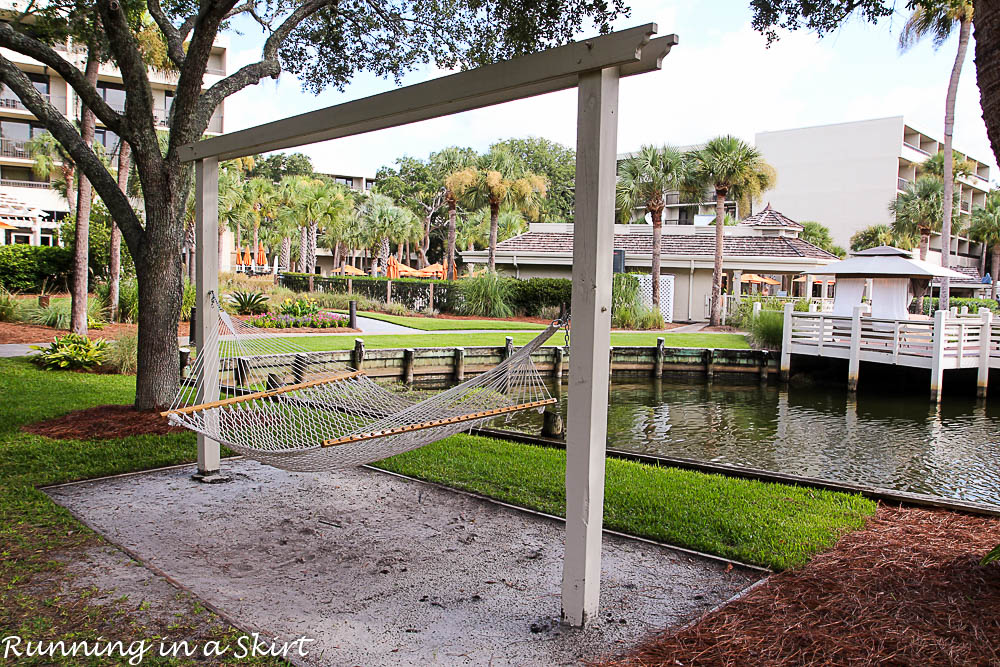 The lobby is light, airy, and welcoming. The staff is extremely helpful and kind.
The rooms are modern, comfortable and have everything you could need!
I love the in-room features like a Keurig, iPhone charger alarm clock and mango bath products.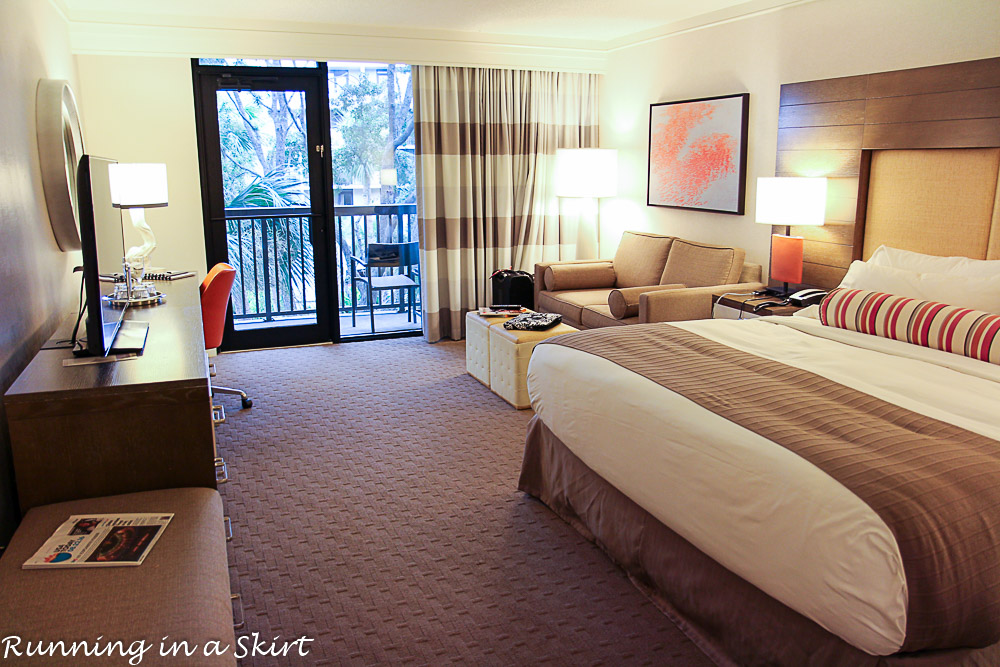 I also adore the balcony of the room because when I'm at the beach I want to spend as much time outside as possible.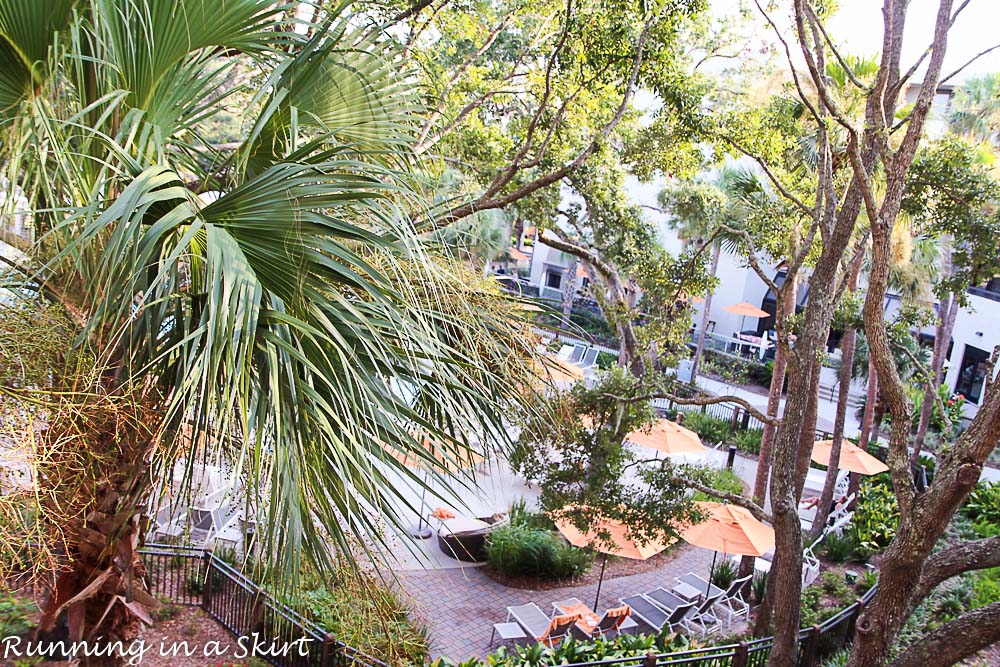 The Hubs and I even spent an afternoon enjoying this tray of treats delivered to our door! The perfect way to unwind.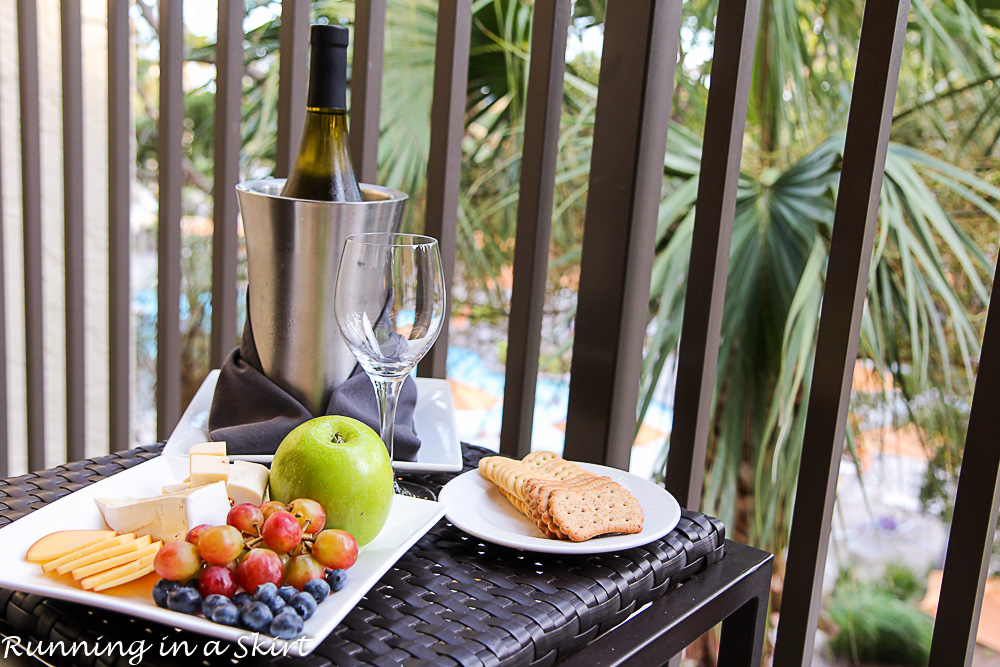 The pool is also very nice with waitresses to bring your drinks from the bar if you'd like! They also serve some pretty legit shrimp tacos.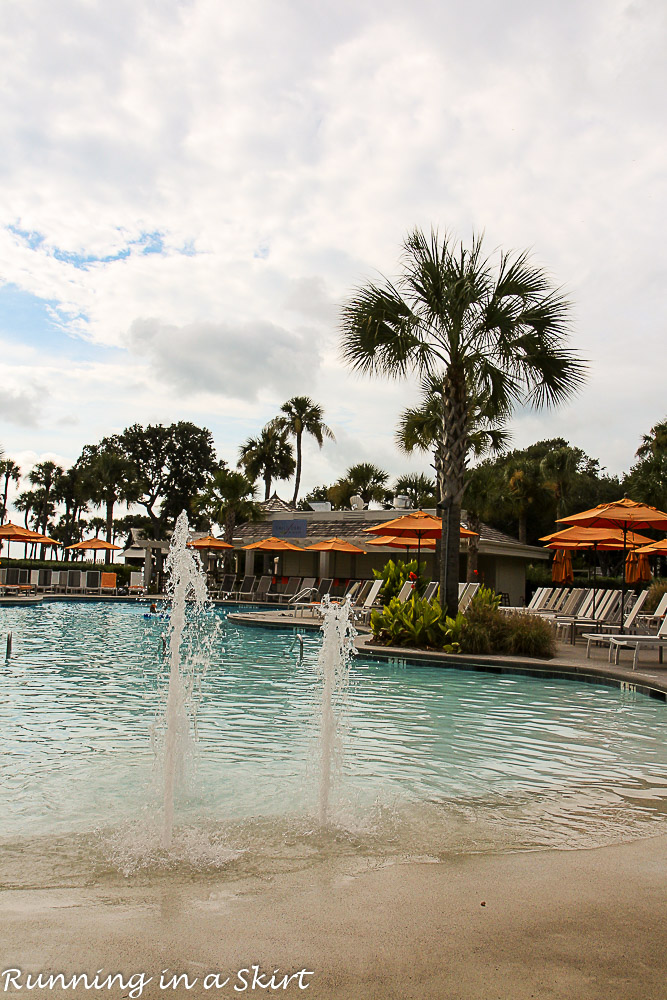 The grounds are flowery and immaculate!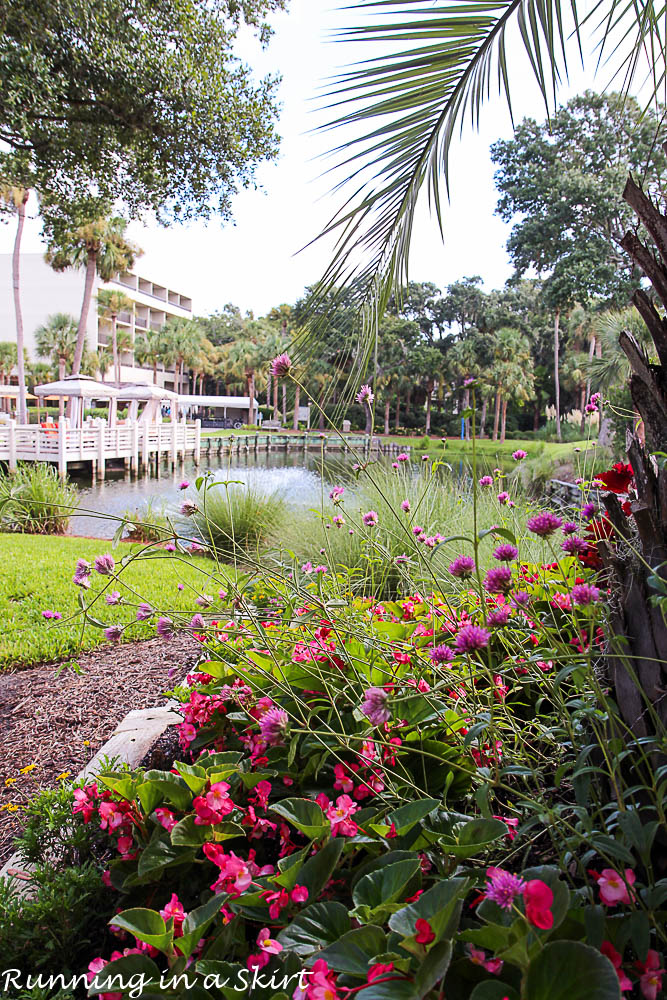 The resort even hosts all kinds of fun stuff like movie nights, kids activities, and turtle watching. Or you can just sit and take in the views as we did!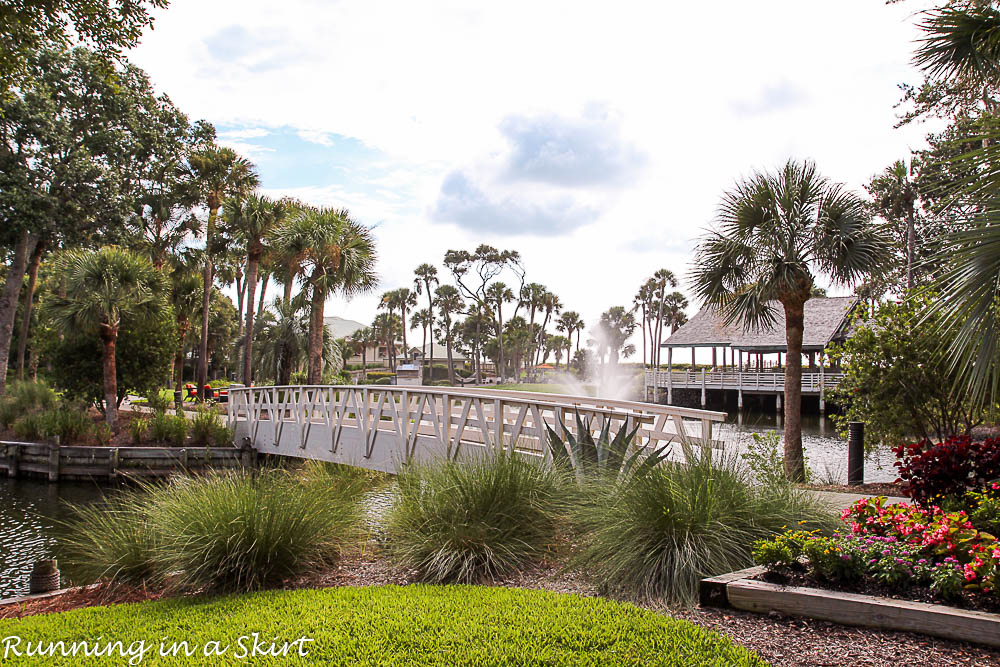 They have four on-sight restaurants and the Hubs and I went to the breakfast buffet every morning.
I did splurge a little on my actual birthday and got ALL THE THINGS for breakfast. It was glorious.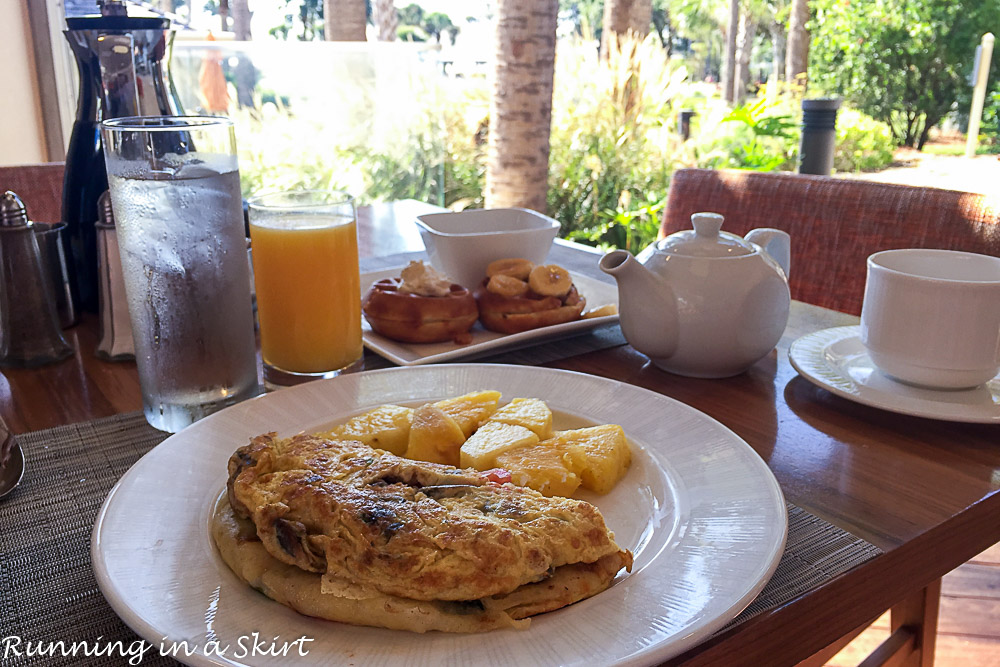 The Sonesta Resort Hilton Head Island is a hotel I absolutely adore for its attention to detail, lovely grounds, and wonderful location.
Yoga on the Beach
One of the included activities at The Sonesta Resort Hilton Head Island was daily yoga on the beach!
Free yoga? Yes, please!
If you are not a guest of the hotel, it is a donation class.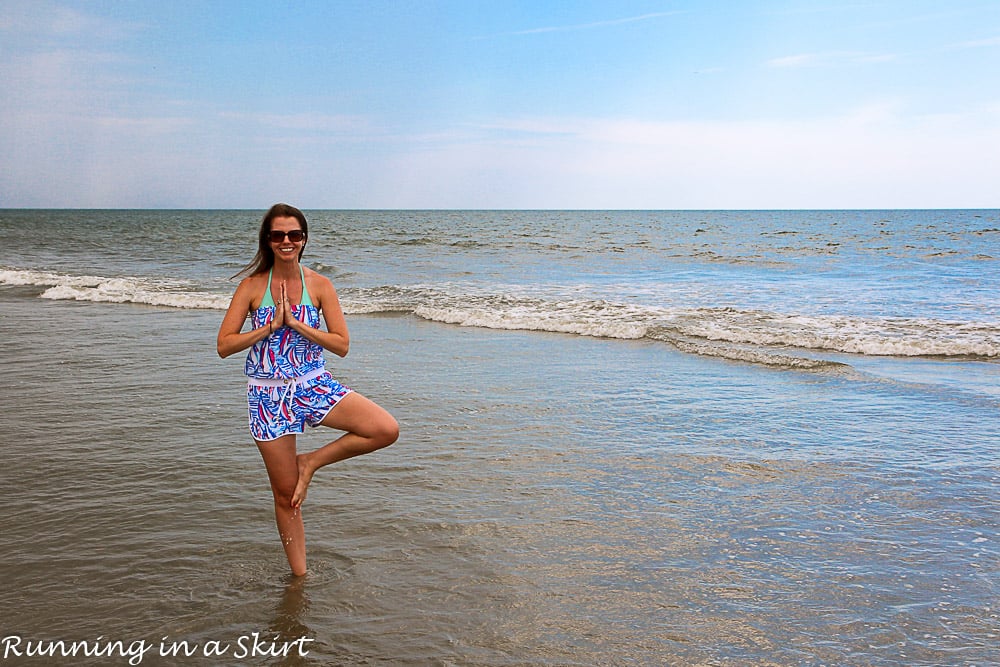 If you haven't done yoga on the beach yet, this is a great place to try it out because when the tide is out the sand is harder and more even, making the entire process a little less clumsy. Just don't expect your balance to be perfect!
Food
Ohhhhh the food.
Hilton Head has really good food, not just for a small beach town but for any place. The dining scene could definitely hang with some larger cities.
We have a few favorites we try to visit each trip like Red Fish to get the Cajun Shrimp and Lobster Burger (here's my copycat version.)
On this trip, we tried and fell in love with Charlies. It's an adorable french inspired restaurant with fresh fish galore. They handwrite their menus daily so you know you are getting something fresh and good.
This plate doesn't look super fancy (and it's a bad dark photo) but the food was sinfully good.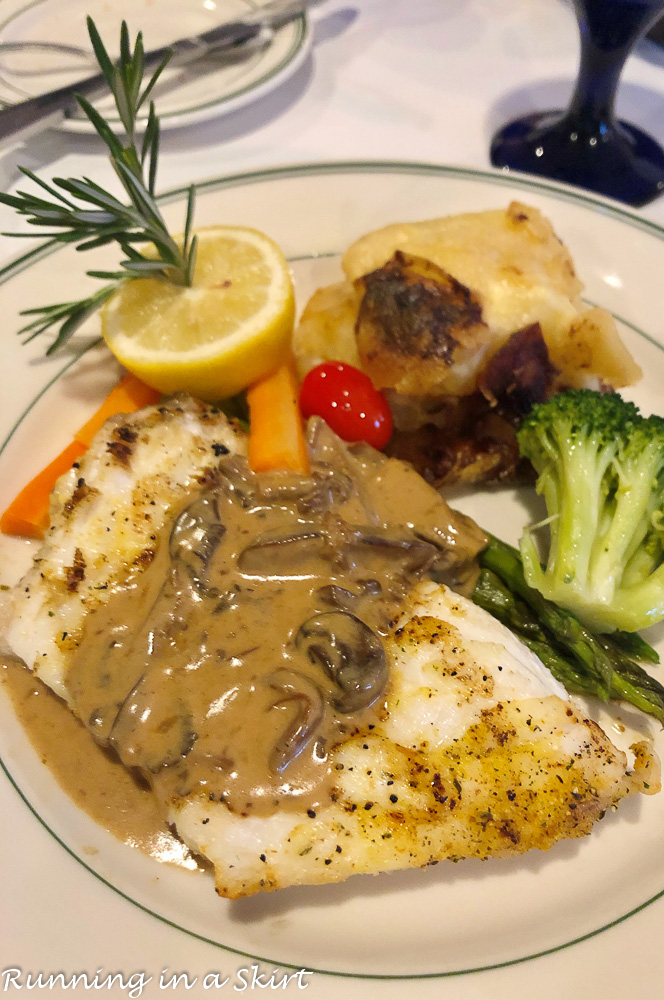 We also loved our scallops at Red Fish.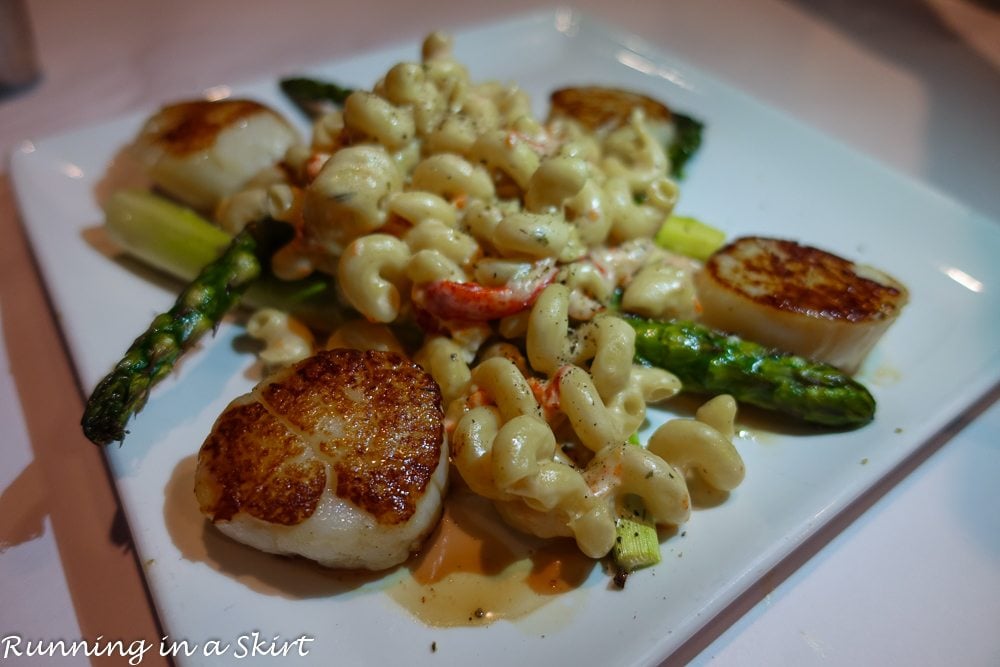 AND I couldn't go home without a little lobster. This was the Lobster Risotto at ELA's Blu Water Grille. It was so creamy and delish! I don't even WANT to know what was in this.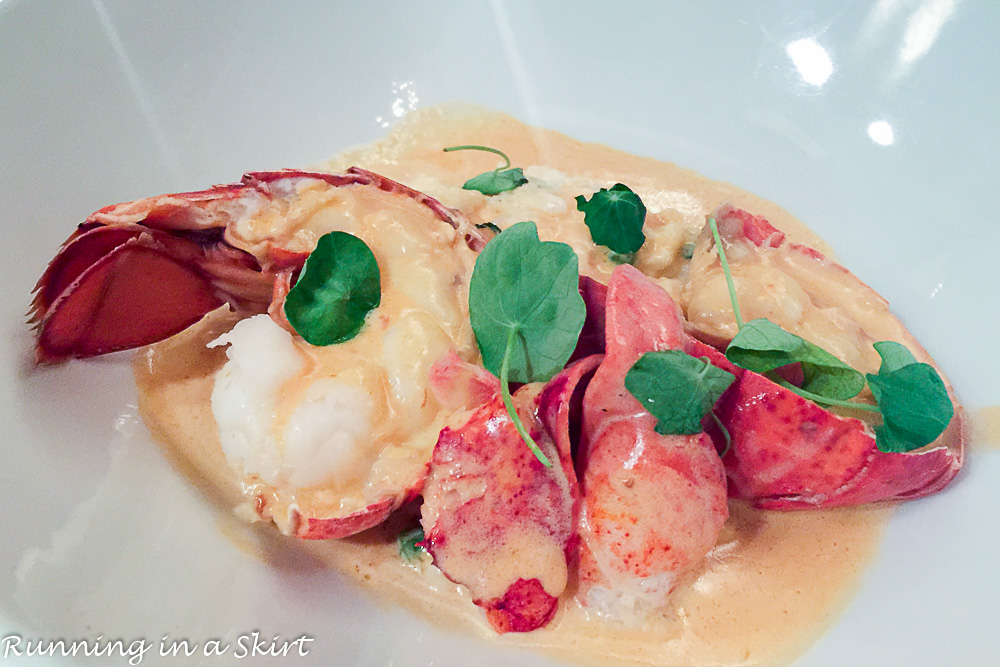 We also had some big plates of steamed seafood that were divine!
More of my favorite Hilton Head Restaurants:
Until Next Time Hilton Head
What a great long weekend! It was so nice to have a vacation where I didn't feel the need to pack in a bunch of activities and just relax!
Until next time Hilton Head!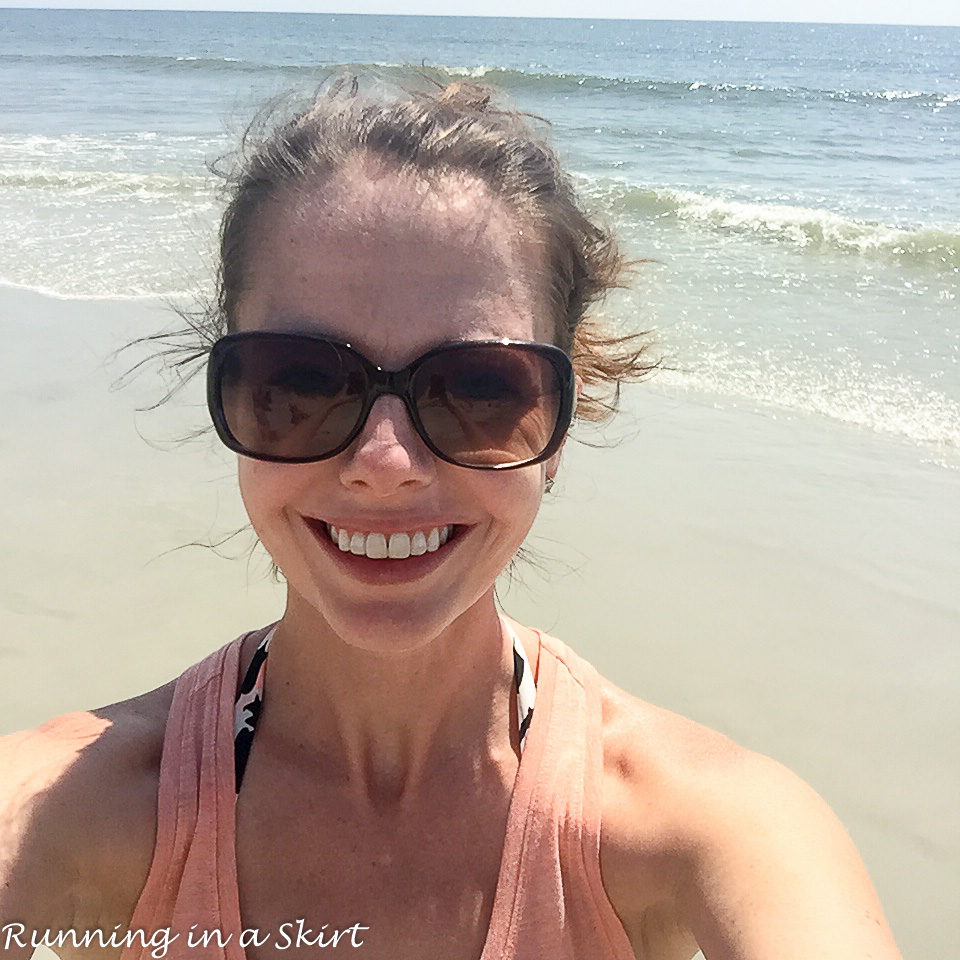 It's now back to healthy veggie-packed meals and blogging! Not a bad life to come home to at all.
Want more Hilton Head Travel Tips:
Or check out my entire page devoted to Hilton Head Island!
Pin for later!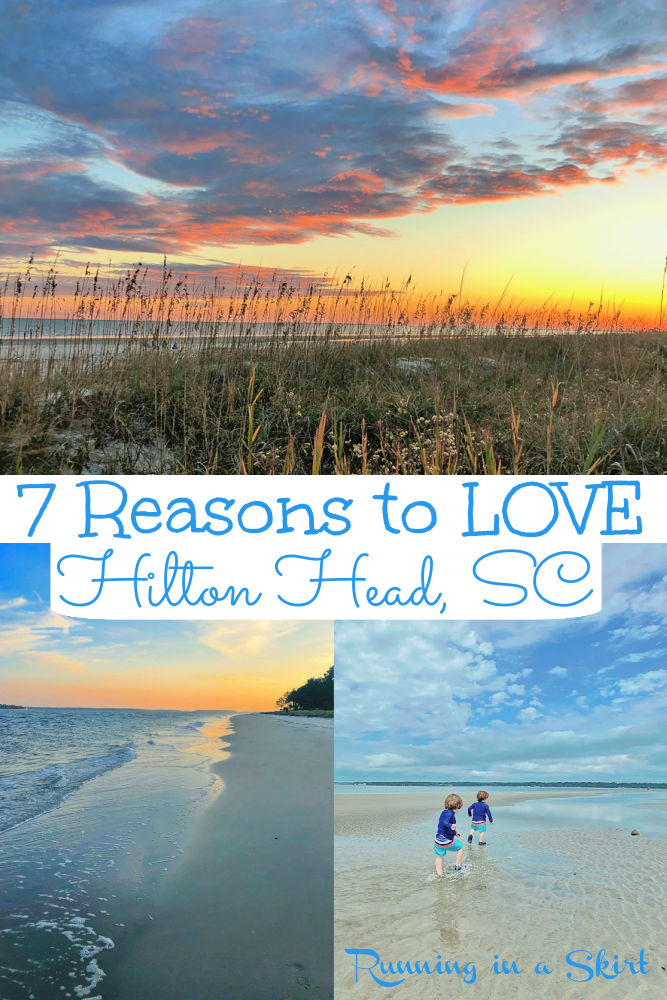 I did receive a discounted rate and amenities from the Sonesta. All thoughts and options in this are my own. Thank you so much for allowing me to do posts like this and share my travels! xoxo
Your turn!
Ever been to Hilton Head?
What's your favorite beach town?