Hi guys! I took WAY too many photos on our beach trip last week to Hilton Head and wanted to share a few of my favorites here with you guys. Like nearly everyone, we had a lot of trips and activities planned for this spring/summer and it felt amazing to finally be able to do something we were looking forward to.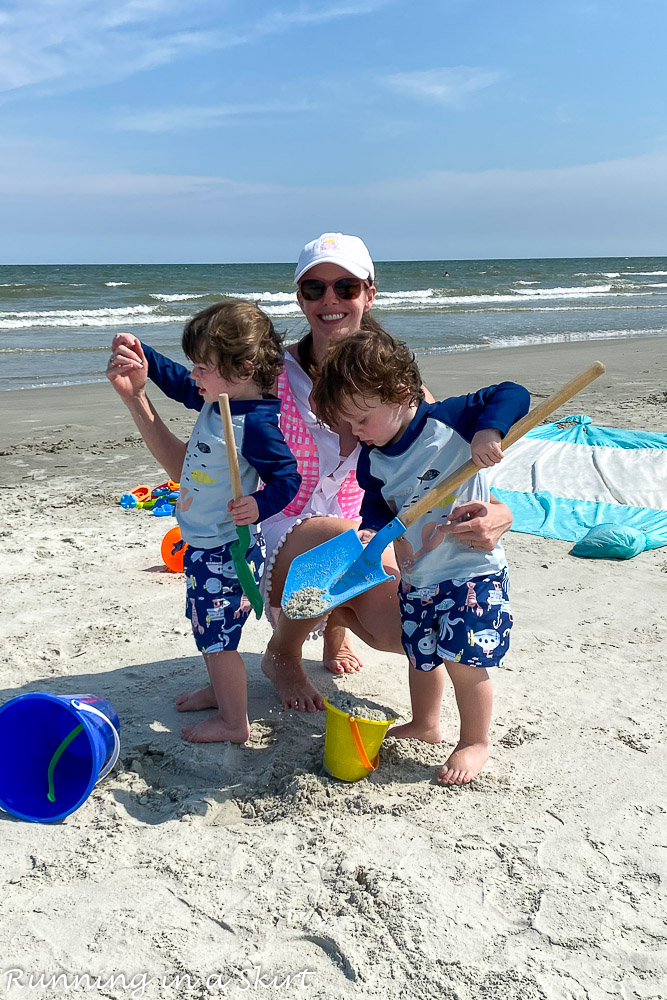 We took our health very seriously on our trip. We paid for extra cleaning service at the condo we rented, only got food delivered, and basically only went to the beach when and where we had plenty of space to ourselves. Since we fly ourselves we were also able to get there without anyone in the family having to interact with anyone. I know times are so hard right now and how lucky we were to be able to do this.
I hope some of these photos will bring you some smiles!
Hilton Head Beach Week
Lots of Beach Time
My beach babies had the best time playing at the beach and we had no shortage of beach time last week!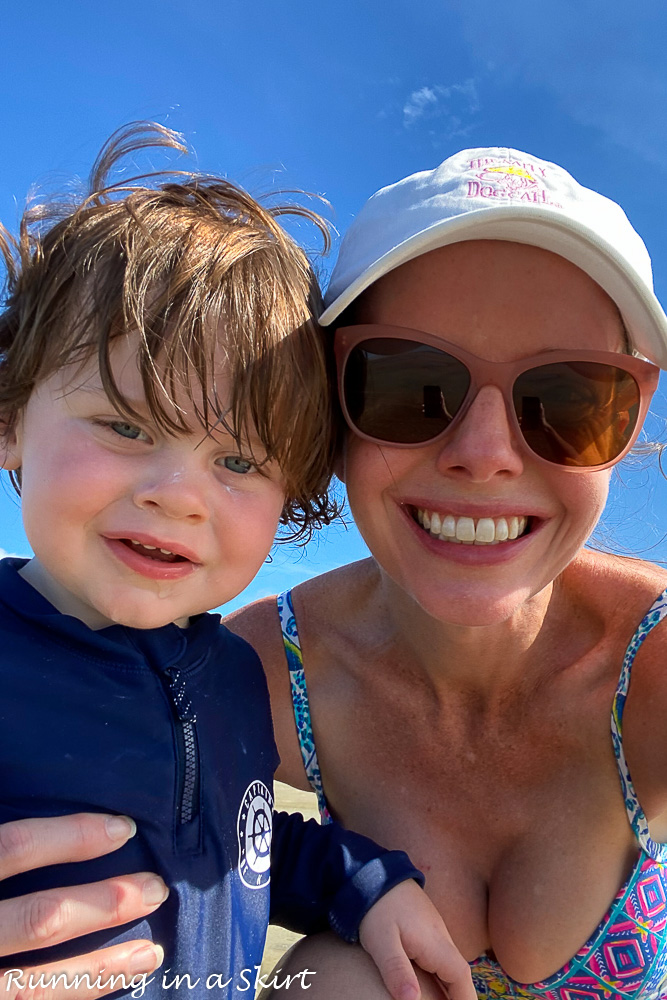 They are SO much more active than our last beach vacations so I wasn't sure what to expect but they had so much fun. It was a bit surreal to watch them run into the ocean like this with such joy.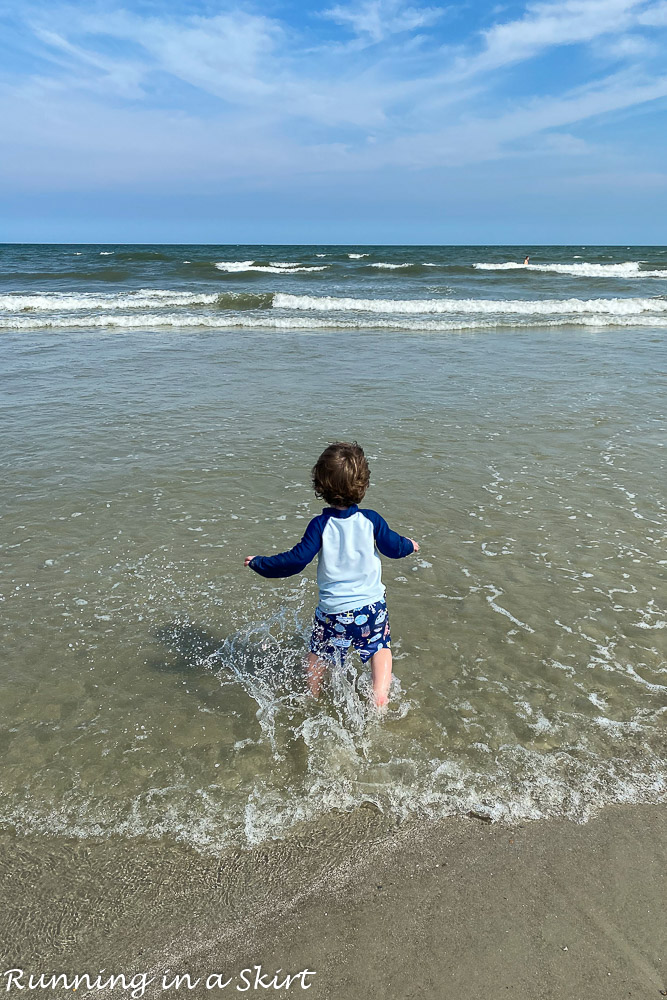 This is the first time they actually enjoyed digging and building in the sand.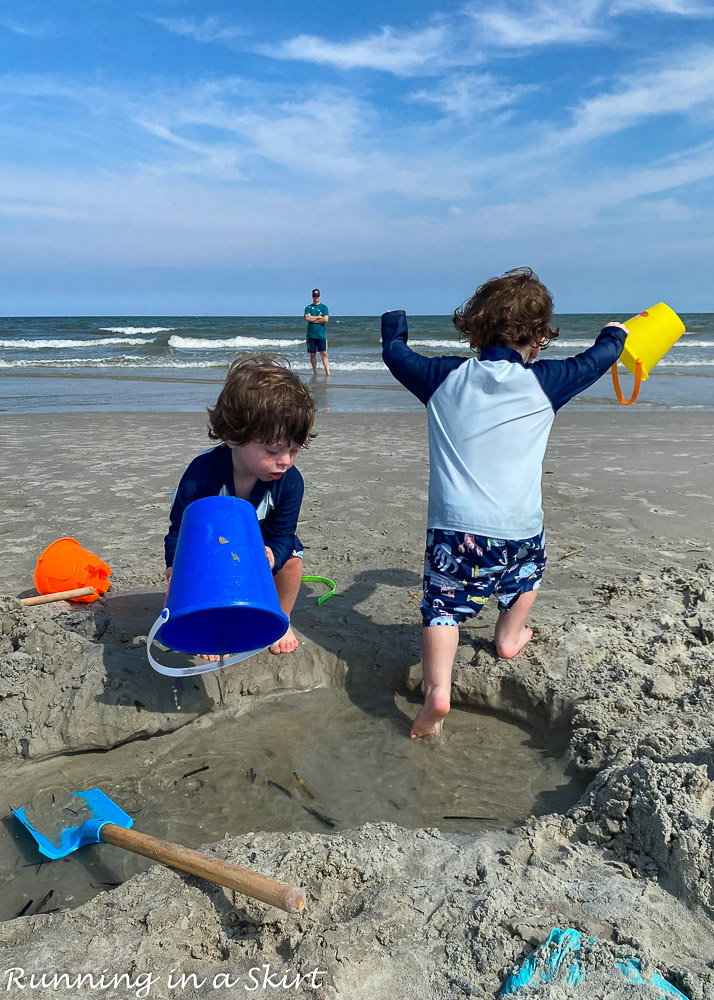 We'd make them their own little tidepools and they had the best time running back and forth to the water to fill up the buckets.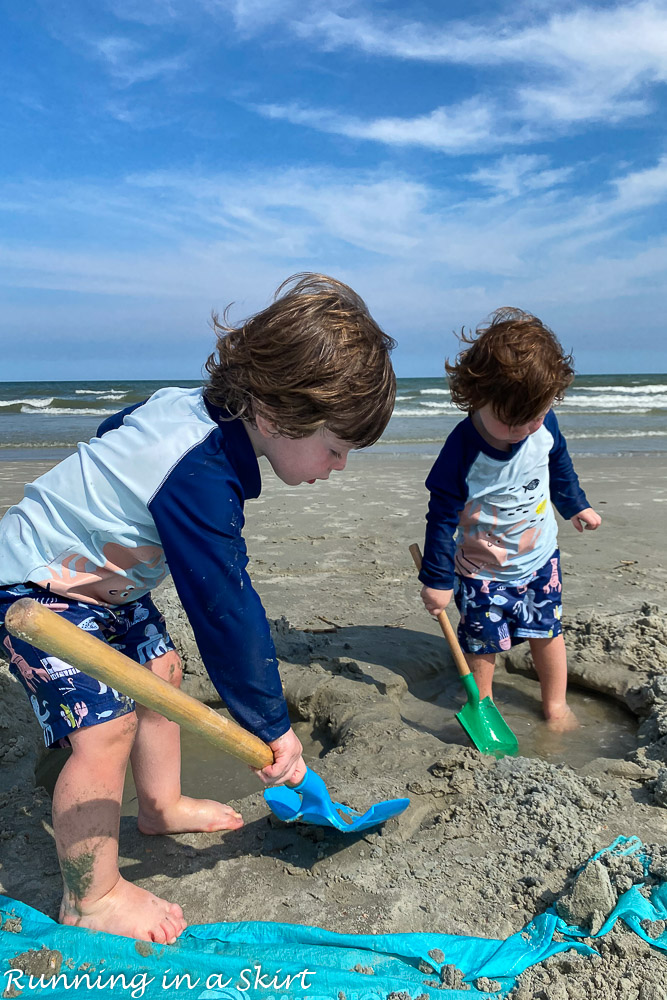 It was so cute to see them working together on it.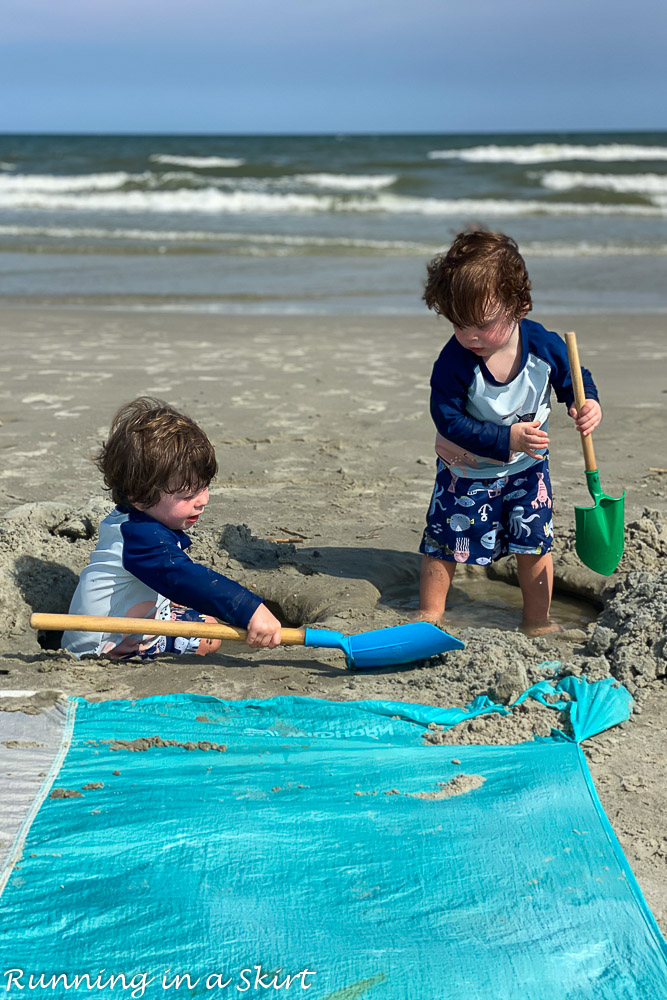 Hunter also loved to lay down in the waves and on the sand. He'd do this to get a good look at the shells and pick his favorites.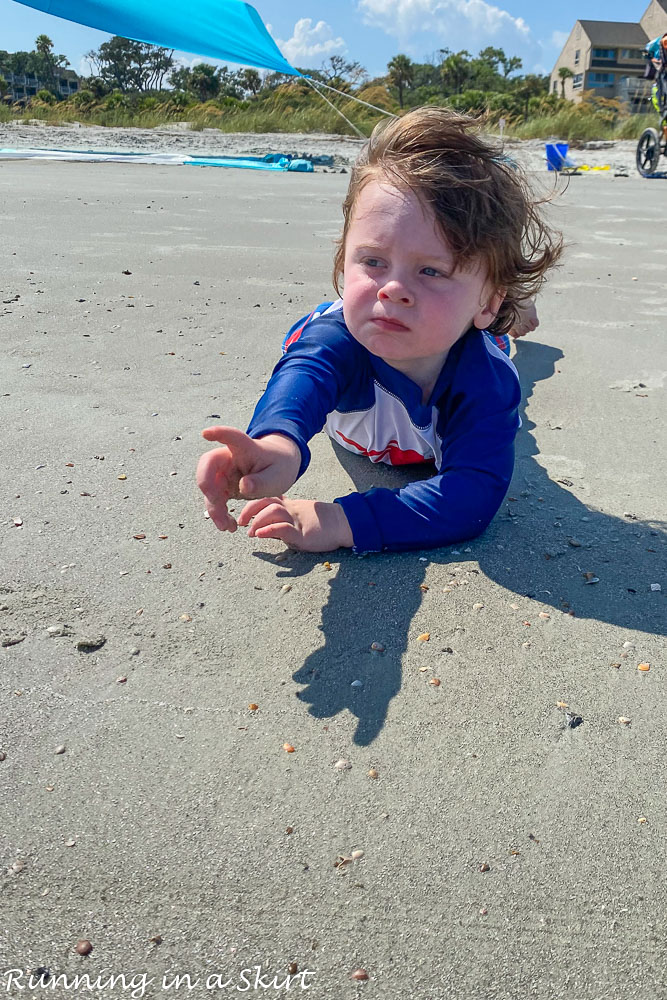 He also loved to play in the shallow part of the waves.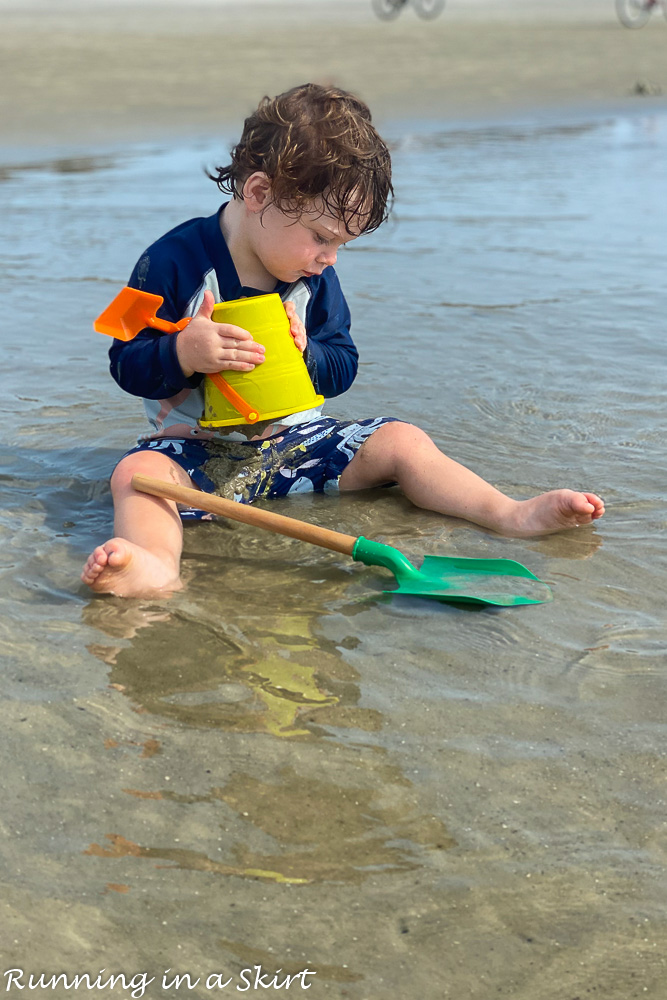 Jackson loved all those things too but his personal favorite was chasing "ducks" down the beach trying to get close to them. Don't tell him they were seagulls... k?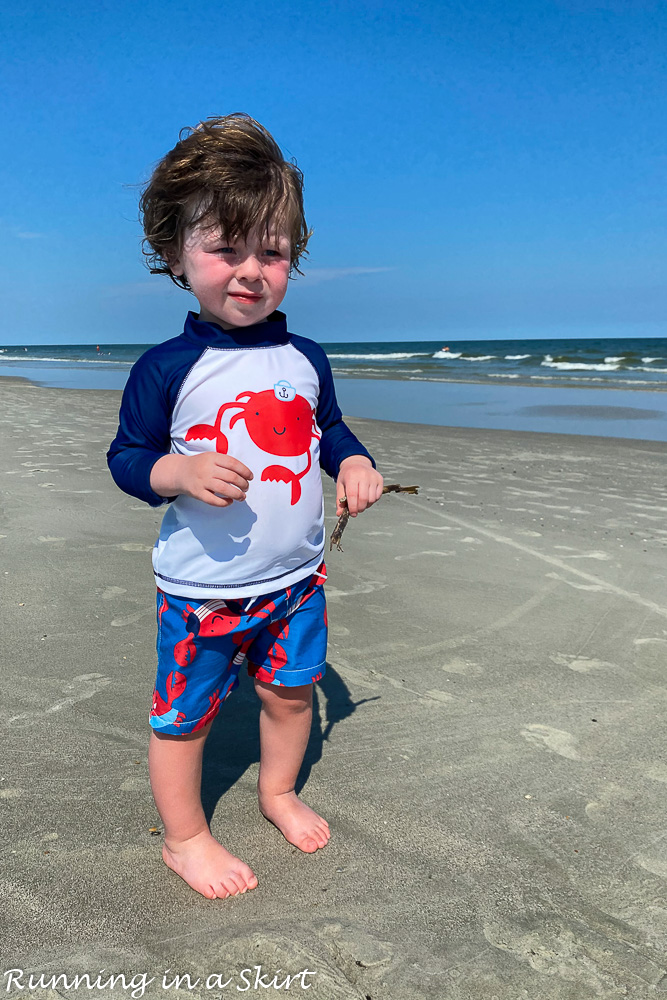 I was super nervous before we went about being able to find some beach space to ourselves but we found that if we walked a few tenths of a mile away from the condo entrance we had no trouble at all getting our own space. We also went out earlier in the morning and super late in the afternoon before and after their nap which helped.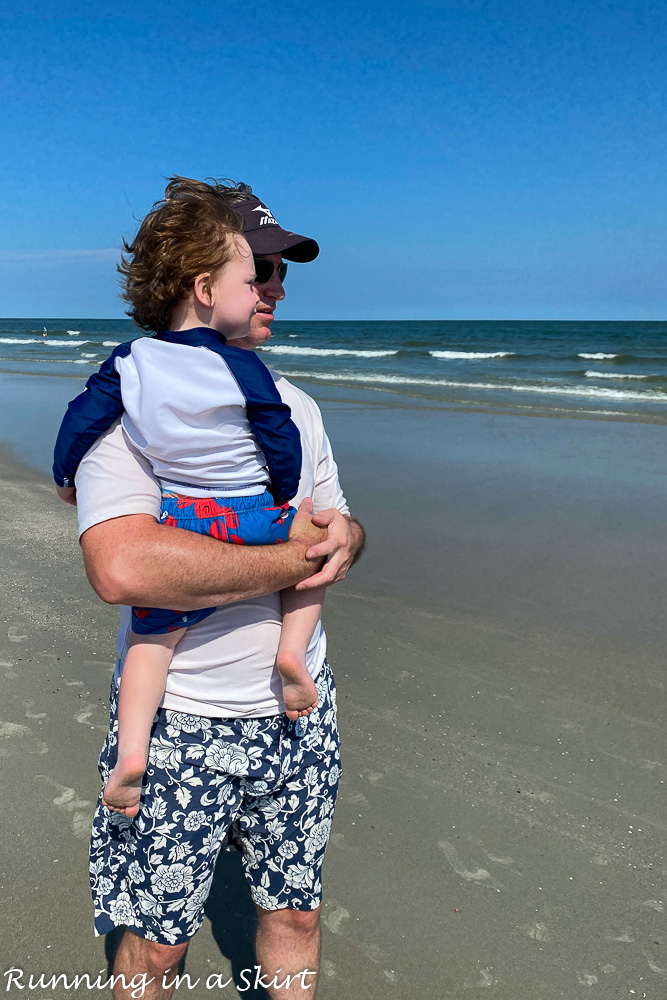 Mitchelville State Park
The one new to us thing we did on this trip was visit Mitchelville State Park. Before we left I was nervous about not finding our own space at the beach and did some research to find more remote beaches on the island. Mitchelville State Park came up as a natural beach with fewer crowds. Even though we didn't end up having a problem where we stayed I still wanted to see it so we went one morning.
It was so pretty! At low tide, the beach went on forever and there were infinite tide pools for the boys to explore.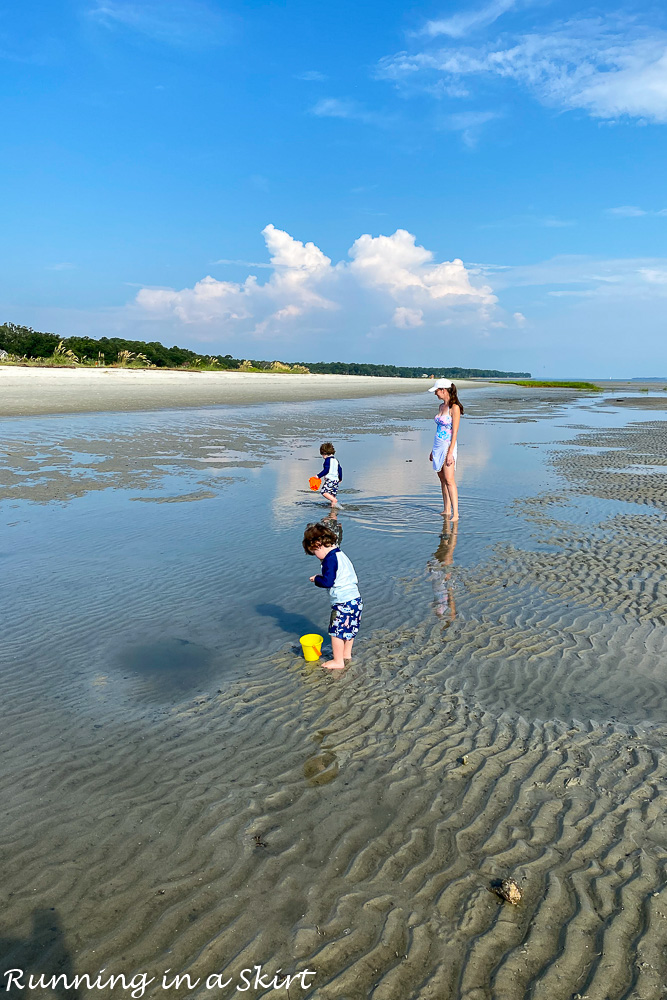 They had their run of the place and really enjoyed the different beaches.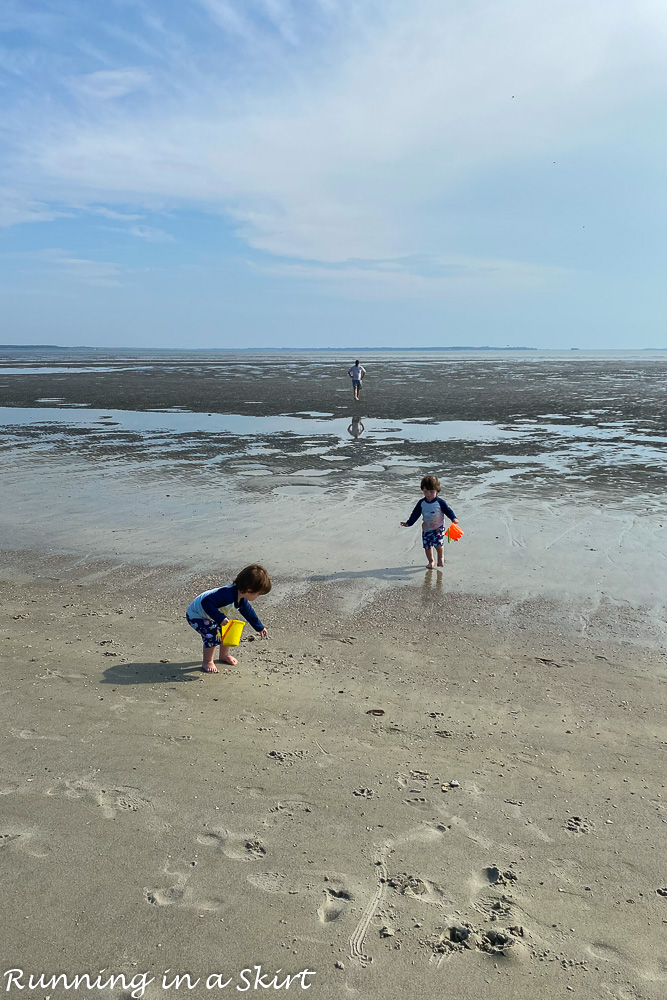 It was full of more shells and they picked up all kinds of interesting ones for their buckets.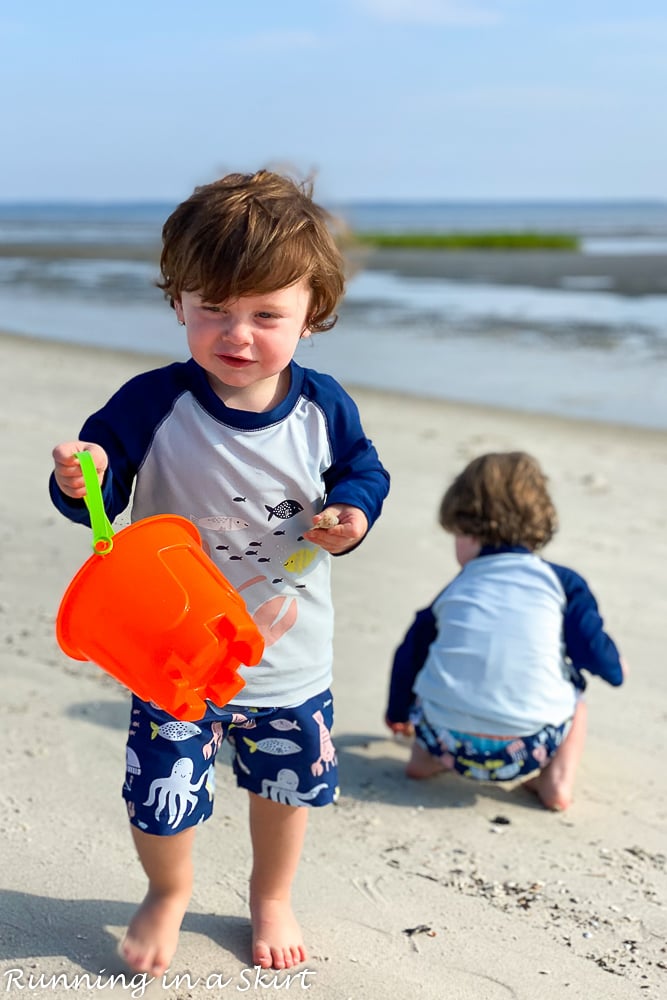 They were full of smiles and loved it. It was also cool because the local airports' flight pattern goes right over the beach so there was a constant stream of planes flying overhead... which was super exciting for my toddlers.
They were the official island welcome committee saying "hi" and "bye" to all the planes.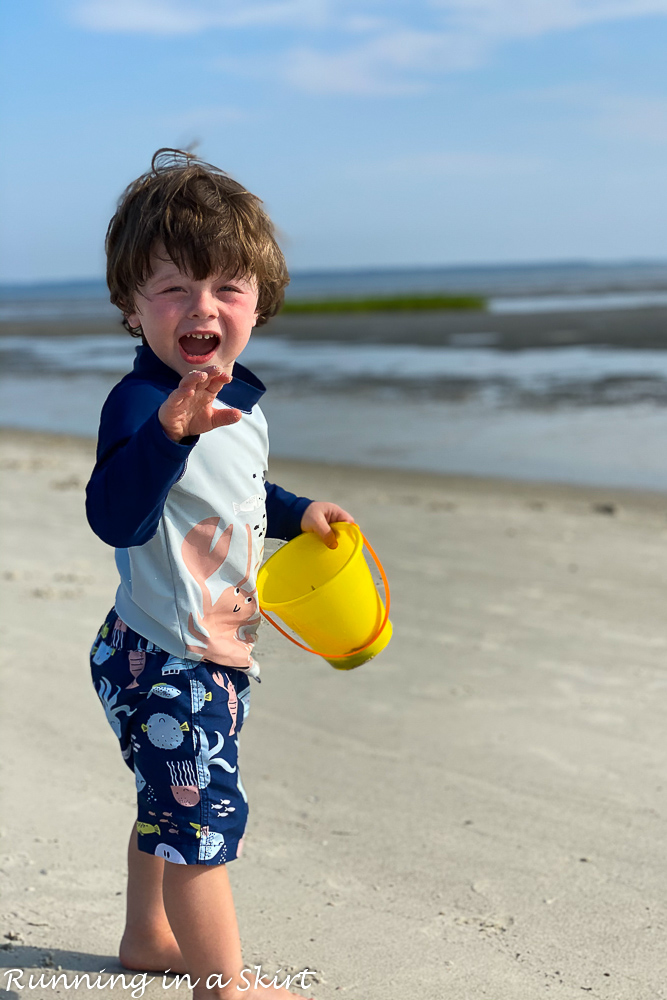 If you are looking for something a bit off the beaten path in Hilton Head, this was a GEM!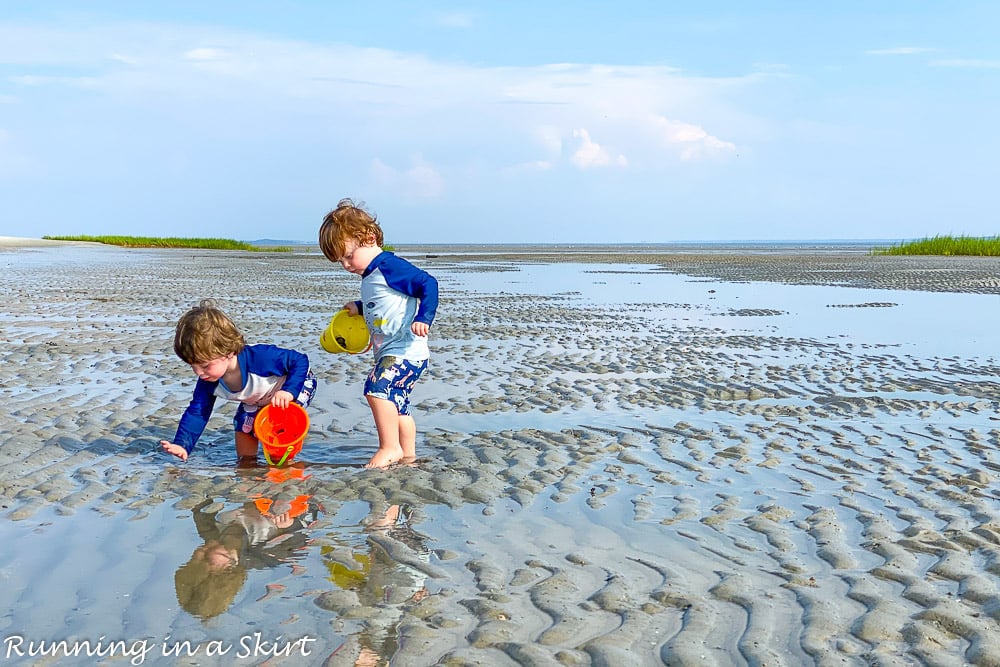 Great Eats
Hilton Head is full to the brim with my favorite restaurants and we got some super delicious takeout that we enjoyed on our balcony after the boys went to sleep for the night.
This was Charlies.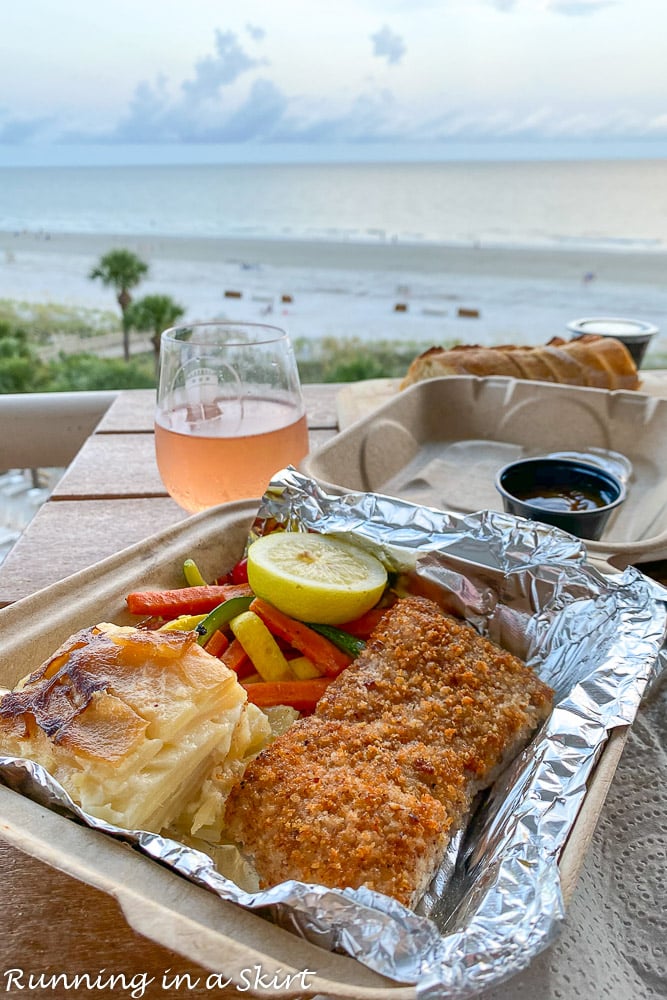 We also got Skull Creek Boathouse which I always love. Their ceviche is perfection.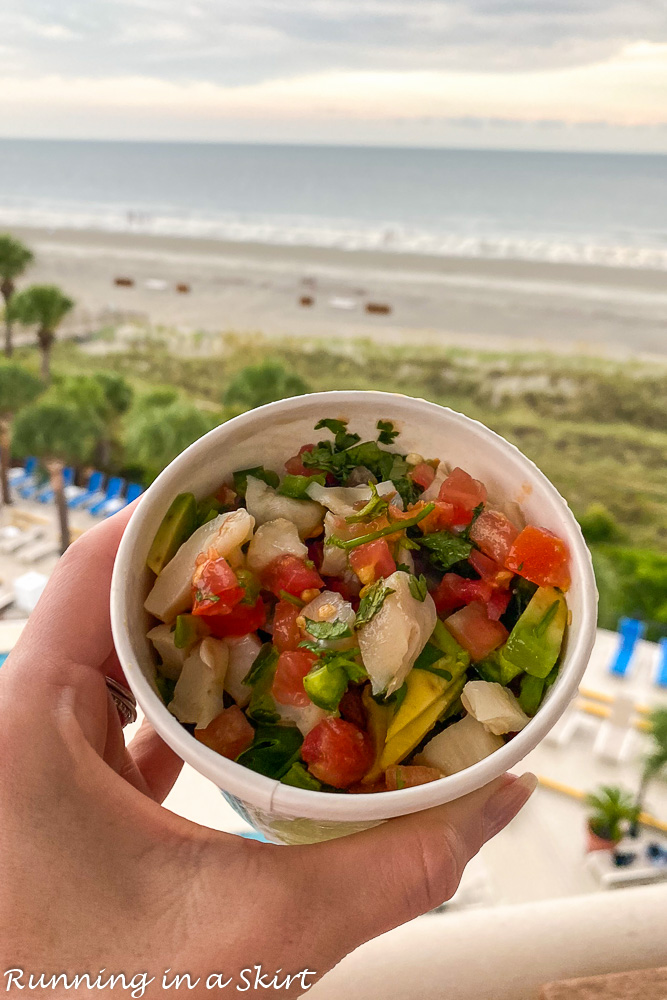 The tuna poke is also so tasty.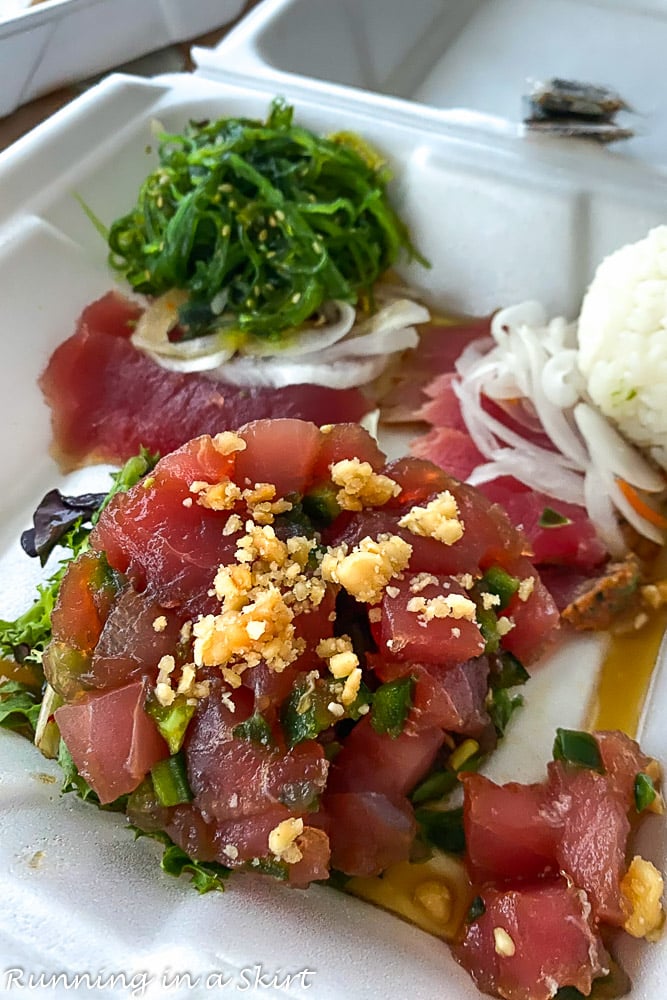 We ventured out of our comfort zone and tried a couple new to us restaurants while we were there. This was Poseiden's takeout tuna. It was really delicious.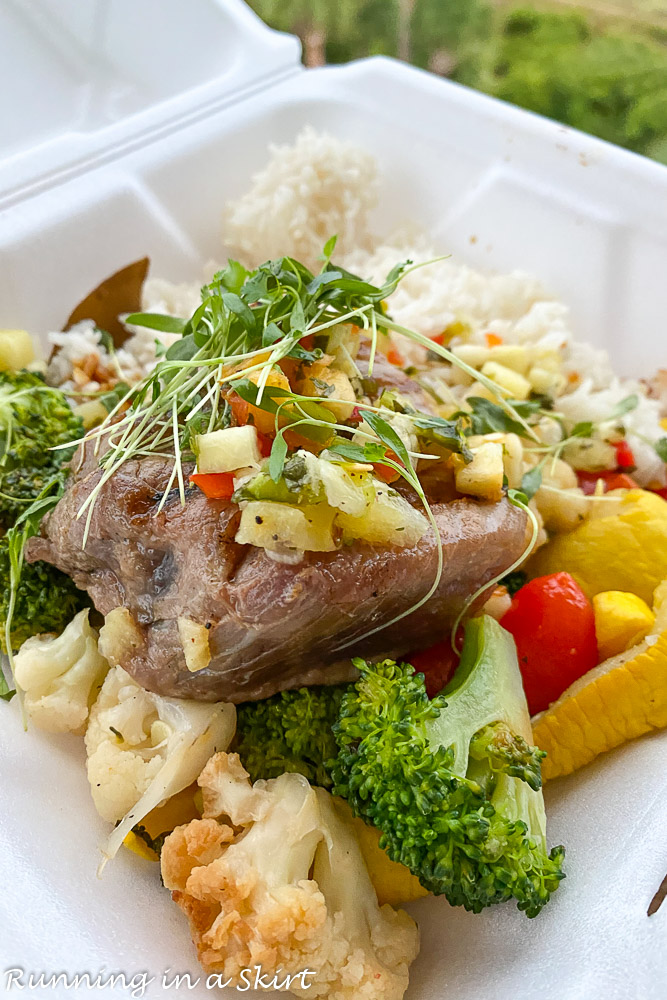 We also loved their grouper.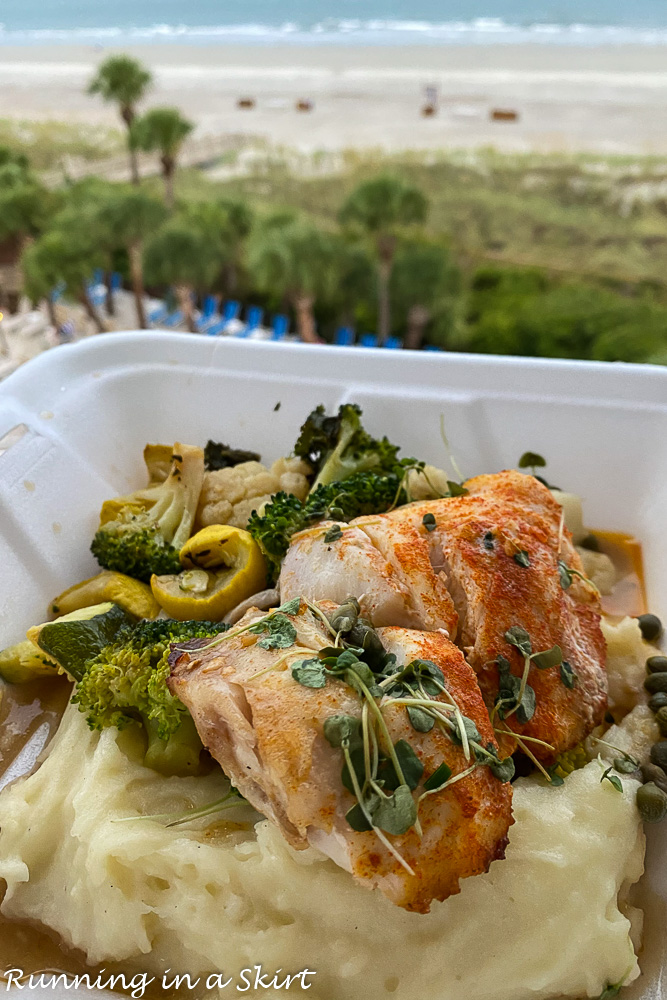 The other was Alexander's. The crab cakes were really delish and I can only imagine how good it would be actually eating there.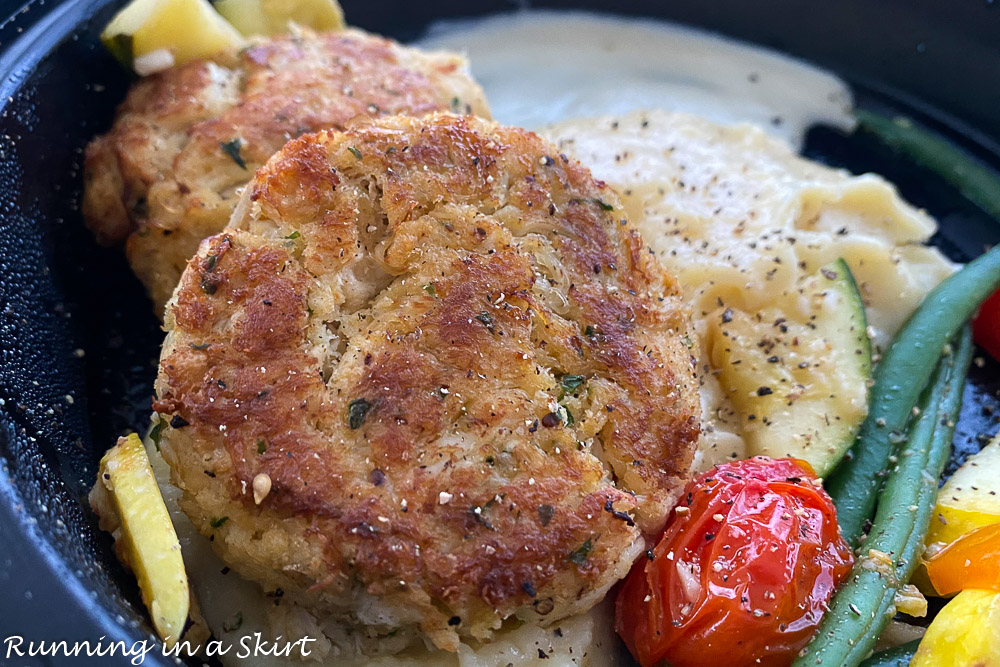 Even though we weren't going out, I tried to get dressed each night so it felt like more of an occasion.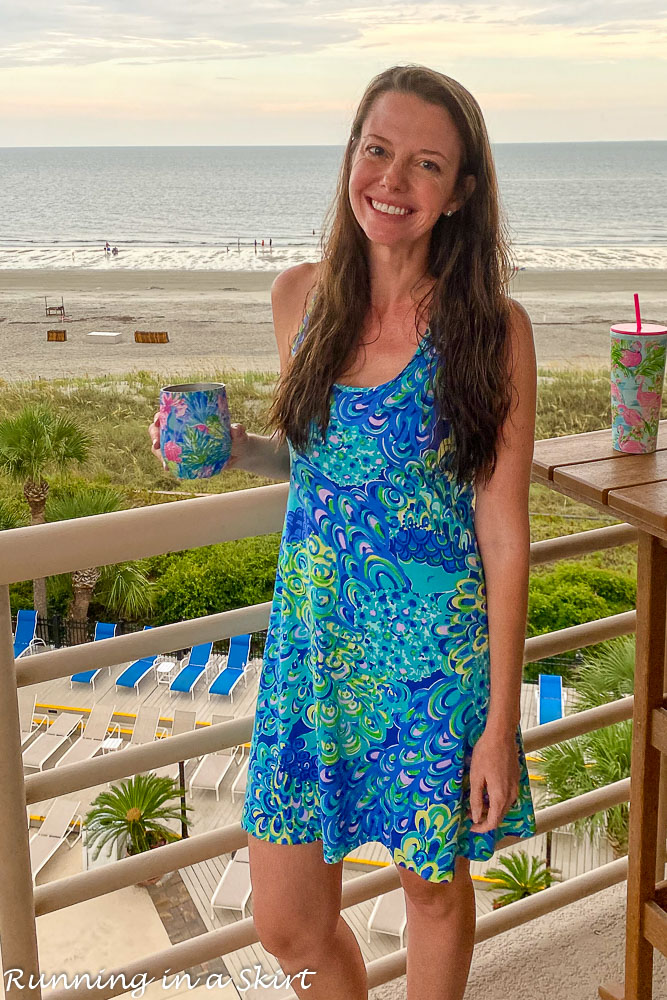 Pretty Views
Since we basically staying in our condo with the exception of going to the beach, I was super grateful for the pretty views. One of my favorite parts of the trip was that the birds in the area seem to follow a flight path that took them right in front of our balcony. It was a near-constant stream of them! The twins loved to watch the "ducks" and we got a kick out of how much they loved it.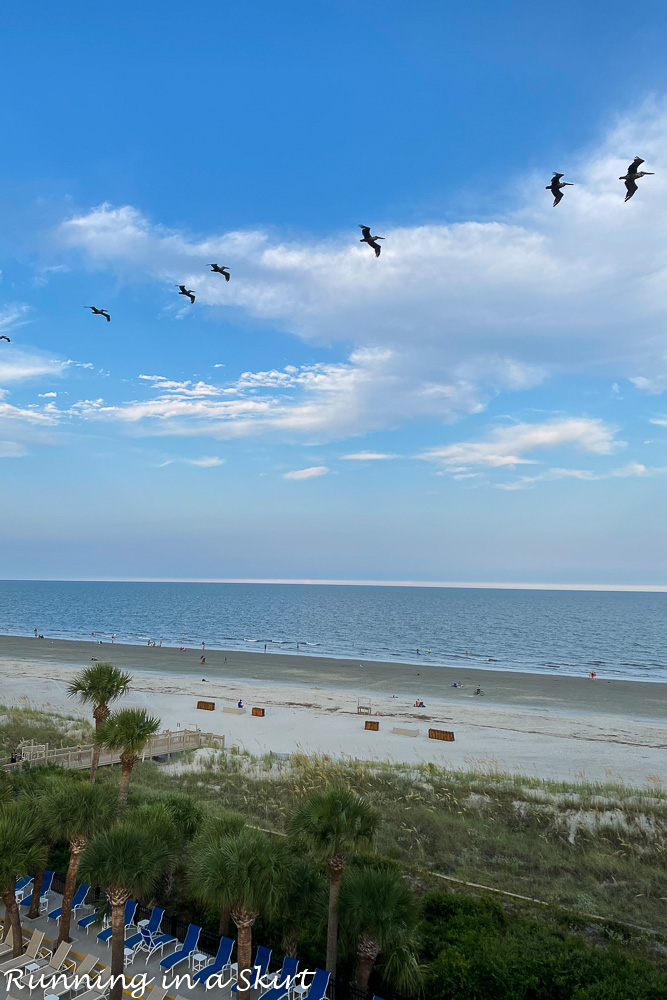 We also go a really pretty sunrise view and got to watch some spectacular storms in the distance nearly every night.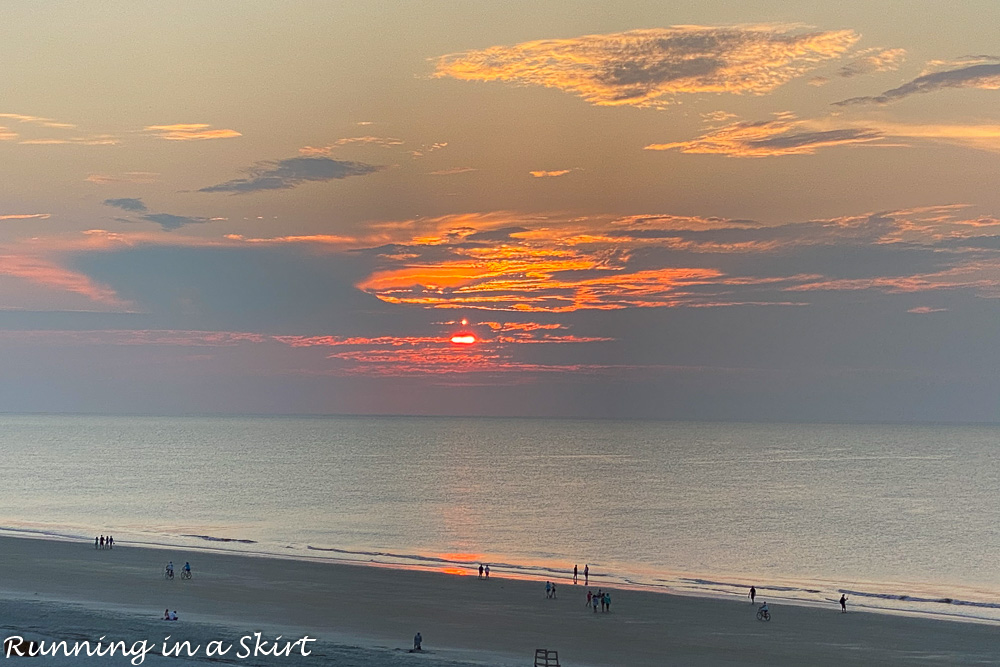 Morning Runs
And finally, the Hubs was kind enough to let me go for a morning run three times with views like this! There is nothing like a good beach run.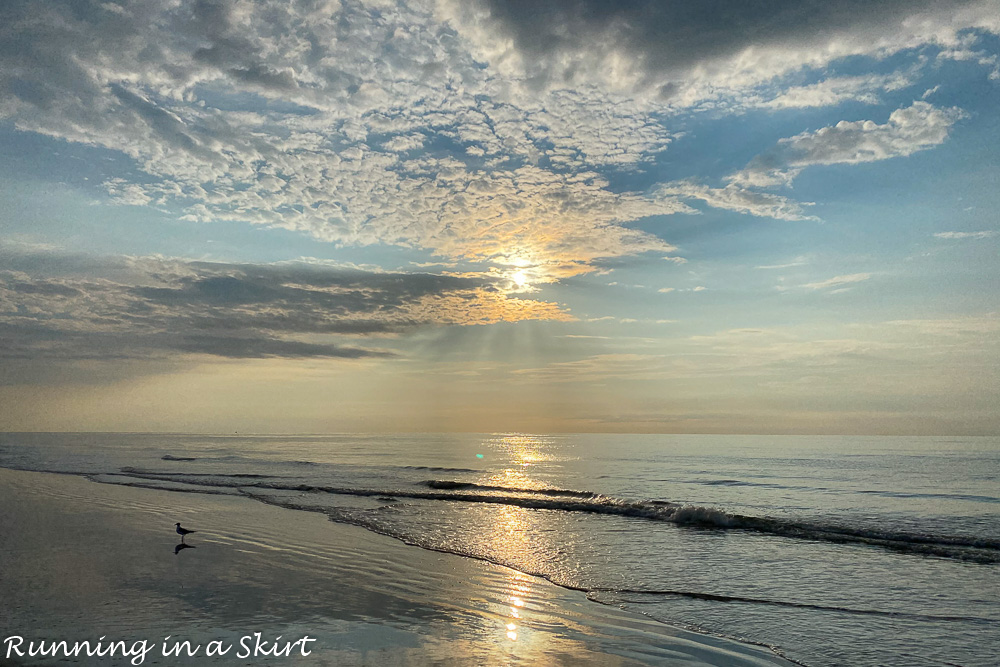 Toddler's At the Beach
These toddlers at the best time at Hilton Head for the week. It's such a natural place for toddlers to explore and have fun.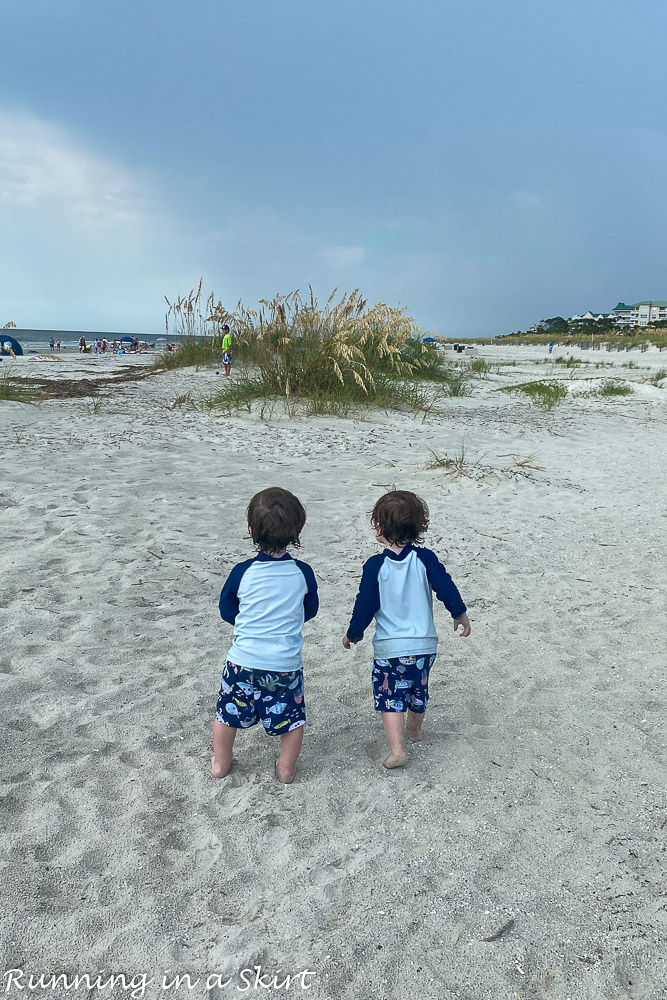 There's no actual sitting or relaxing at the beach these days though! We were constantly chasing them around either doing man on man or zone coverage to keep two 20-month-olds safe!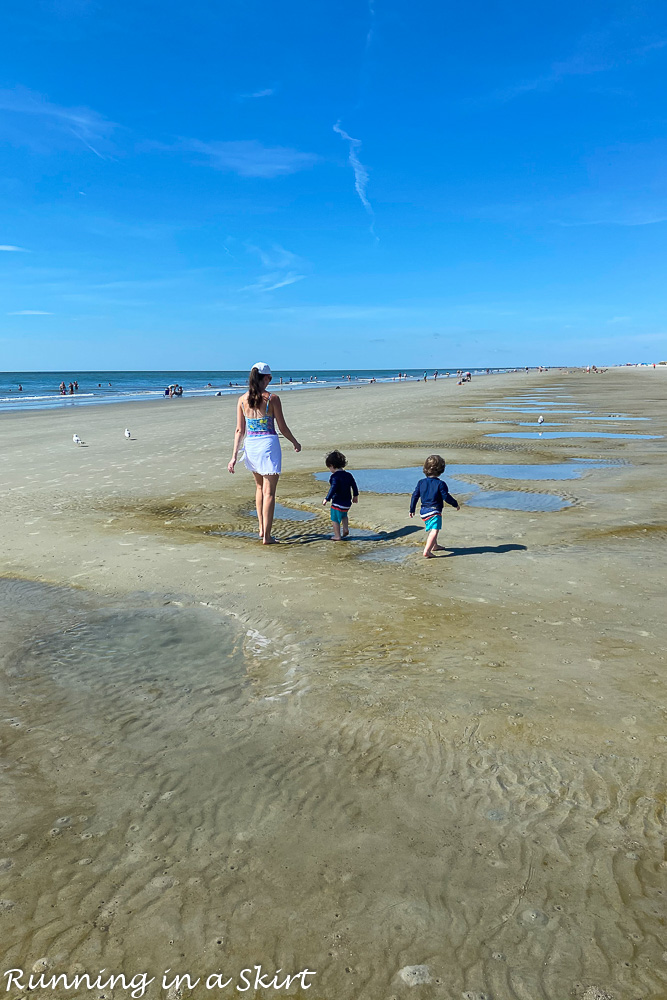 Luckily they enjoyed it and it made for such a nice week on the sand.
I'm so sad our week in my happy place is over! I'm already dreaming of when we can go again.