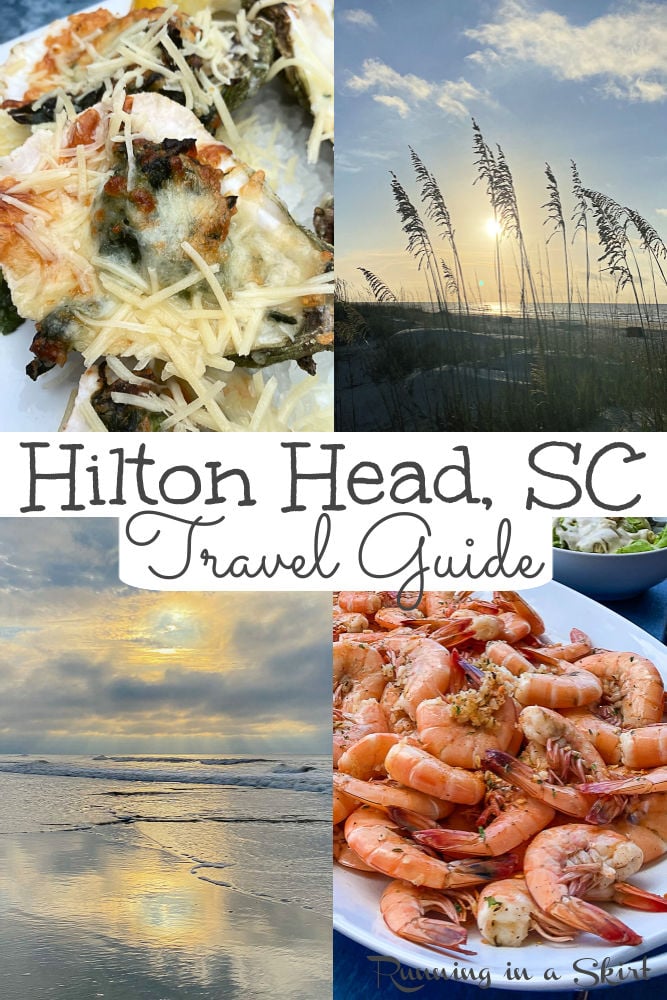 Curious about Hilton Head Island? This Hilton Head Travel Guide has everything you need to know about visiting this gorgeous island of the South Carolina coast including things to do, where to eat, and some local secrets!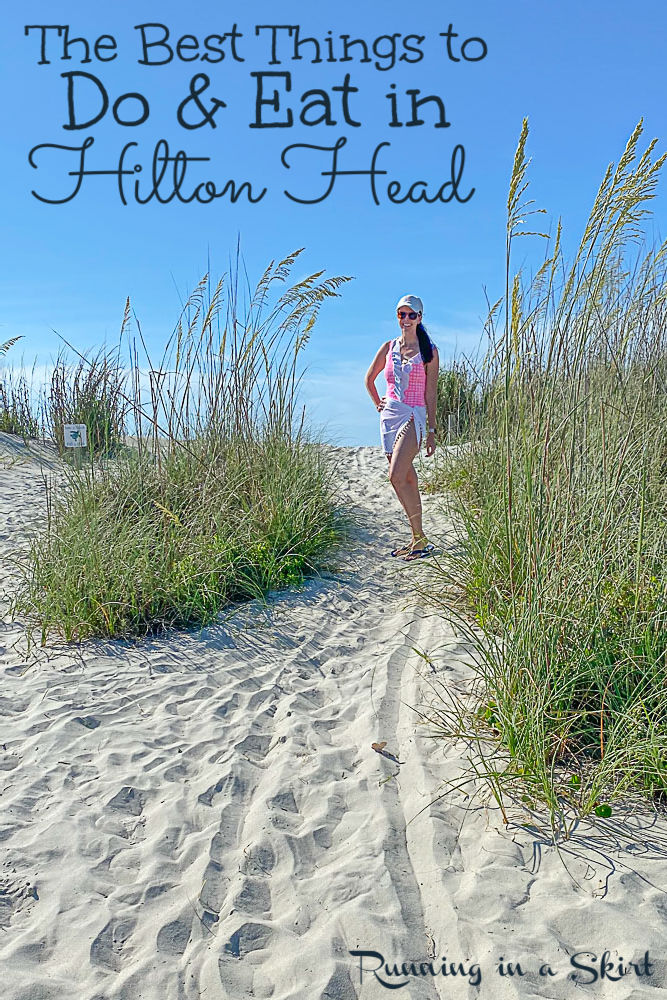 Hilton Head Travel Guide
I adore Hilton Head Island. I've been countless times since I was a child. I've been multiple times a year, in all seasons, and consider the little island home away from home. I fall more in love with it a little more each time I go. There are so many things to cherish about it including the golden wide beaches with natural tidepools, lush landscape with the perfect combination of palmettos and live oaks, and scrumptious, world-class food. I go back often for the seafood alone. It's a charming and unique destination that's beloved by many... including me.
One of the things that stands out most about Hilton Head is they have very strict restrictions on what you can build, colors you can paint, and even how large signs can be. That means everything on the island blends into nature and you don't really see anything obnoxious like most beach towns. It leads to a very peaceful place to spend time staying busy or doing nothing at all.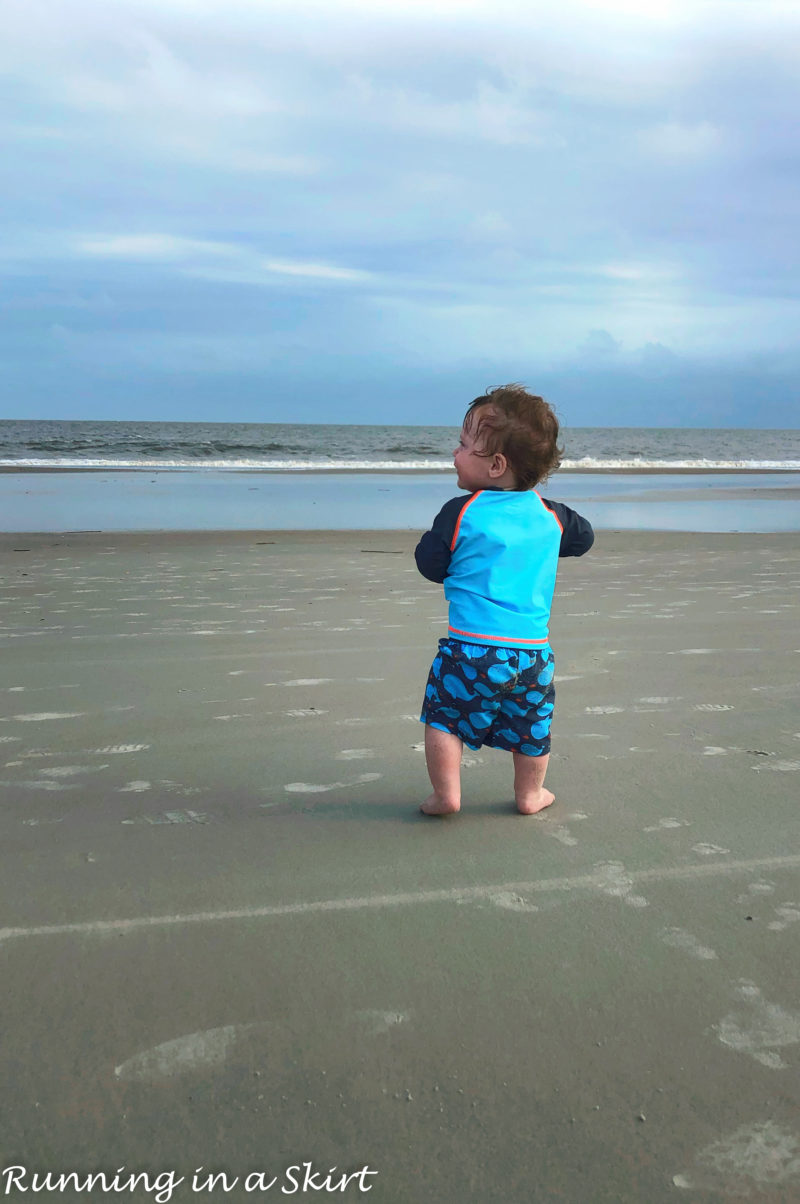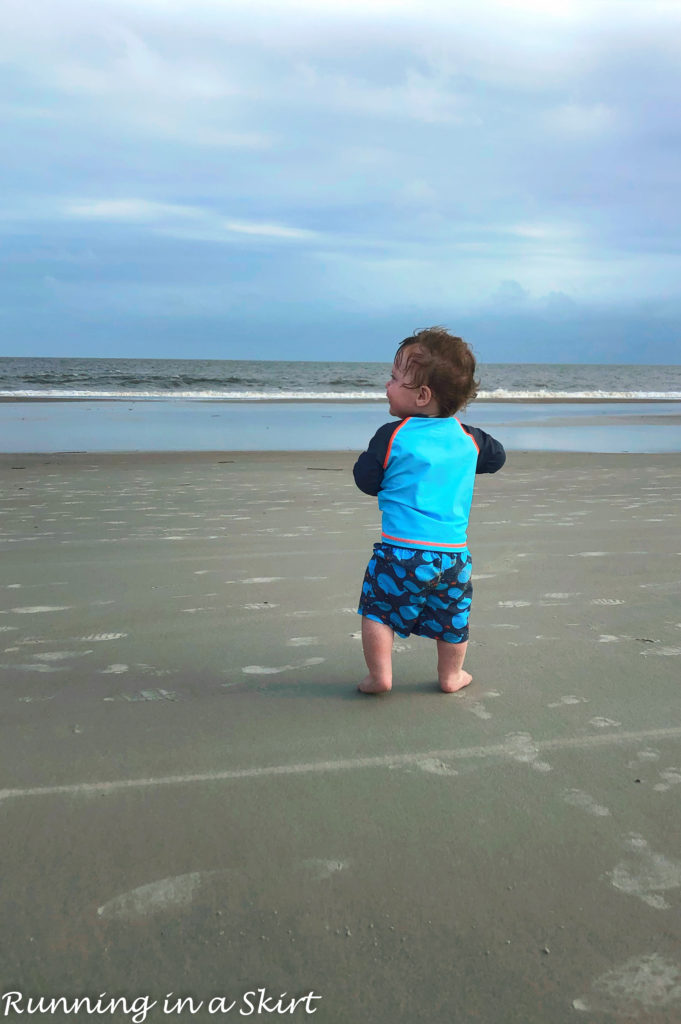 I've written about Hilton Head for years, but I wanted to put together everything I've learned about traveling to the island in one place. You can start with my Hilton Head Travel Page sharing all my trips and then dive into this is my Hilton Head Travel Guide! My hope is to help you plan your perfect Hilton Head adventure.
You'll find everything you need to know to decide where to stay, what to do and what to eat!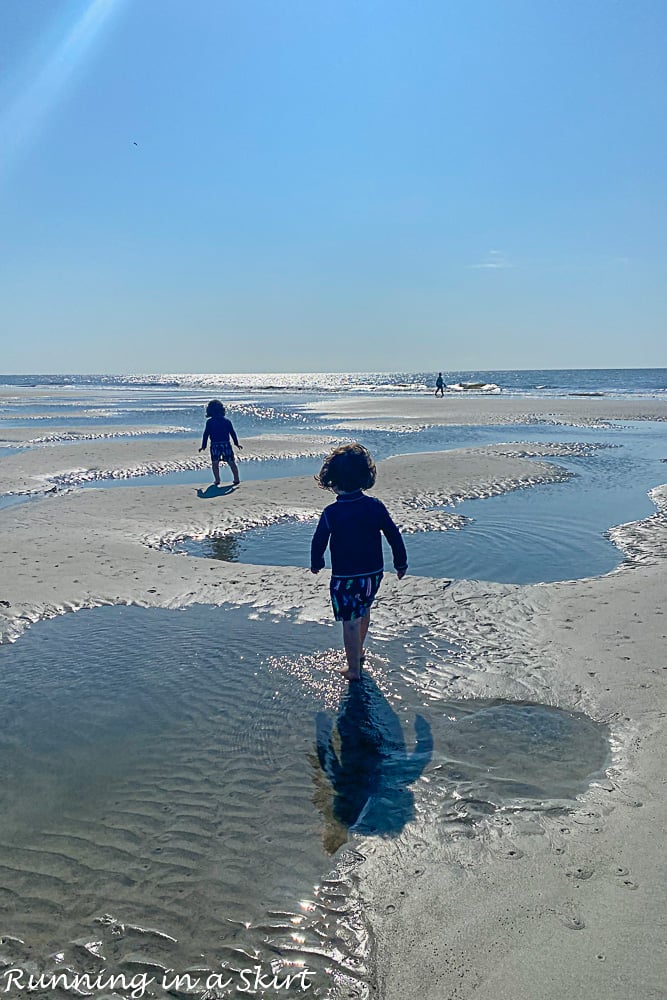 Where is Hilton Head South Carolina?
Hilton Head South Carolina is a Lowcountry barrier island and part of the Sea Island chain. It's located near the border of Georgia and South Carolina and is about 20 miles northeast of Savannah, Georgia, and 95 miles southwest of Charleston.
Hilton Head is small, covering just 42 square miles, and is charmingly shaped like a foot. There are a whopping 12 miles of gorgeous beachfront along the shores.
How to Get There:
Hilton Head is easy to get to by driving or flying. By car, you get to the island by I-95. Get off at South Carolin Exit 8 and drive down 278 to reach the island.
By air, you can fly into either Savannah International Airport or Hilton Head Island Airport. Savannah has flights from cities all over the country, but Hilton Head just has flights from Charlotte and Atlanta. General Aviation flights go into Hilton Head Island Airport.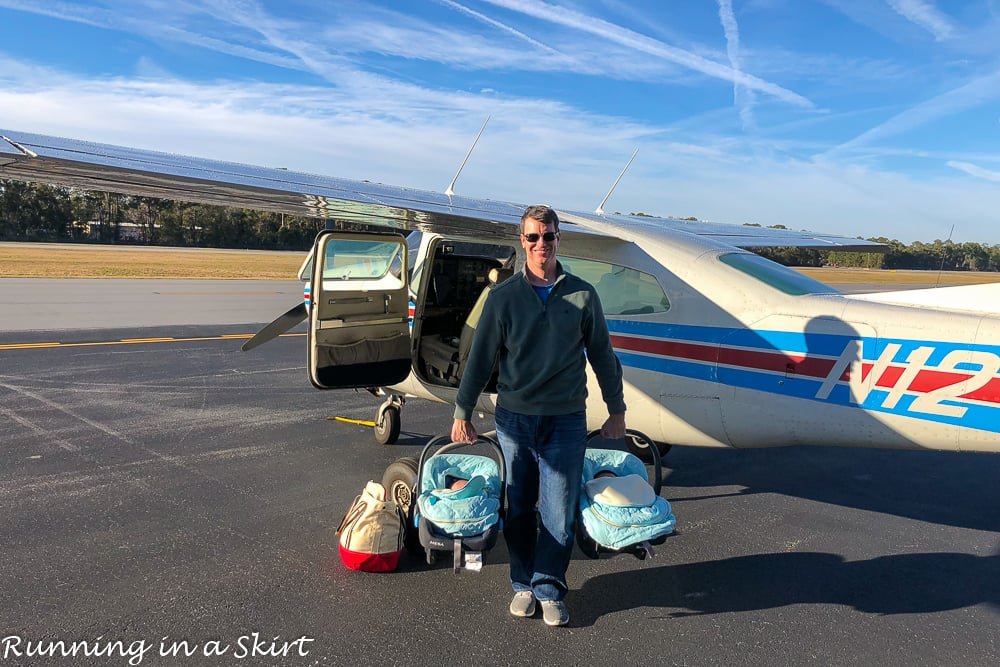 Which Month is Best to Visit Hilton Head?
I love Hilton Head year-round. Most people visit in the summer when it's warm, peak beach season, but I find it also unexpectedly wonderful in the off-season.
Summer is busy and full of things to do. It is vibrant, full of life and you can find live music and fireworks during your trip. If you are looking for a traditional beach trip with hot days, this is the best time to go.
Fall and Spring are two of the best times to visit as afternoons are often still warm enough to go to the beach, but the summer crowds are gone. I've visited in April for Spring Break, September and also had Thanksgiving several times on the island. The island even hosts a Turkey Trot 5k!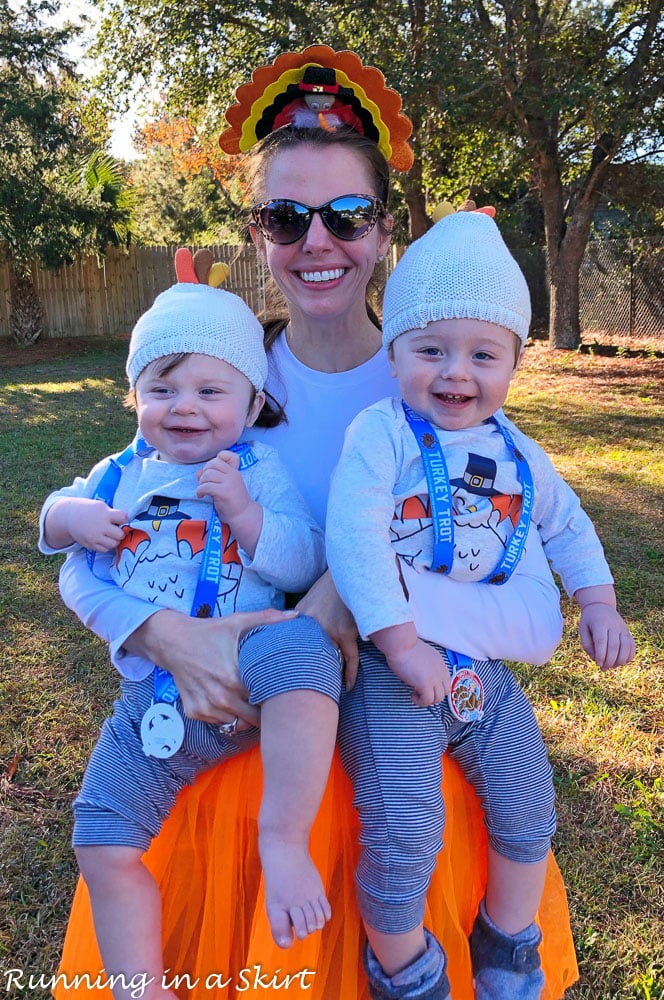 Winter is calm and quiet with a fraction of the visitors. It's generally not warm enough to sit on the beach but is perfect for beach walks. You can sometimes get the entire beach to yourself. I love biking, running, and enjoying a peaceful time on the island. You can also get into any restaurant on the island that has hour waits in the summer without a line. Here's what Hilton Head looks like in January.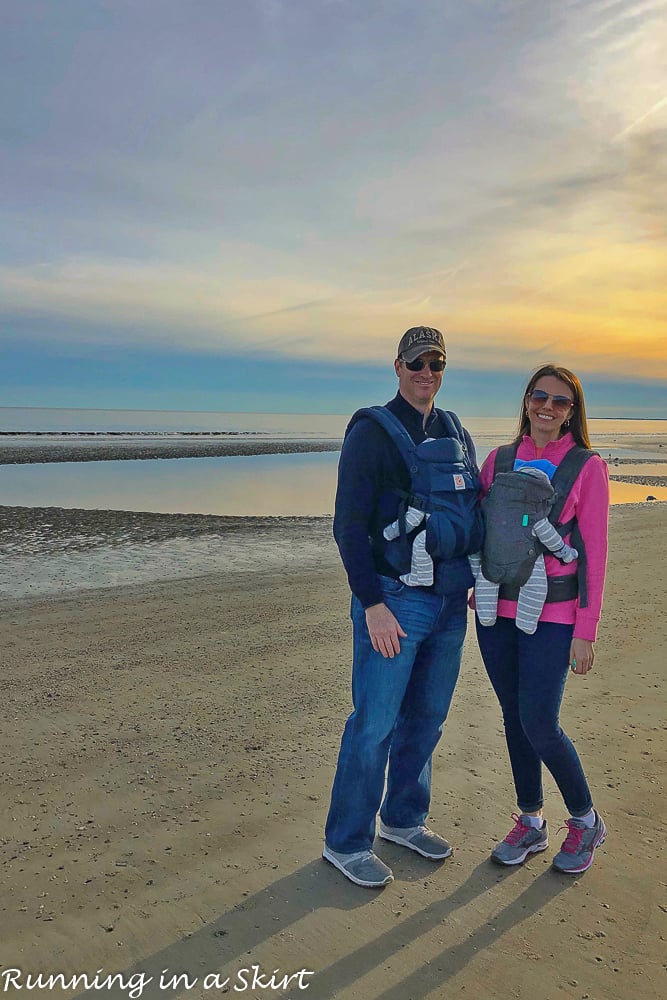 My personal favorite time to visit Hilton Head is in September and May because it's still very warm for full beach days, but not as crowded as the actual summer months.
Hilton Head Weather
Summer has the best beach weather on Hilton Head. The weather is usually very warm and muggy in the upper-80's to low 90's with tropical-like afternoon storms.
Spring temperatures vary a lot with some days good for the beach and others a bit cool. Average high temperatures range from the mid-'80s in September to low-70's in November. In March you'll also get an average of low 70's but up to mid-'80s by May.
Winter the high temperatures range from the low to mid 60's with overnight lows in the 40's.
Where to Stay on Hilton Head
Curious about where to stay on Hilton Head? Hilton Head is packed to the brim with everything from beachfront luxury resorts, vacation rentals (homes & condos,) to budget hotels. Most of the rentals and resorts are located in different plantations or neighborhoods that each have a slightly different feel.
My two favorite neighborhoods to stay in are Palmetto Dunes and Sea Pines. I find Sea Pines slightly more charming but you can't beat the location and number of great beachfront condos in Palmetto Dunes.
Rentals
One of the more common places to stay on Hilton Head is at a vacation rental. There are thousands of rentals that range from one-bedroom condos to huge oceanfront houses for families. I've had a lot of luck searching for ones through VRBO. If the rental is through a local rental company sometimes it's helpful to reach out to them directly to see if they can give you a better rate than VRBO.
Resorts
There are a handful of lovely Oceanfront resorts on Hilton Head. My two favorites are the Sonesta and the Westin.
Things to Do on Hilton Head
Beaches
Enjoying the 12 miles of wide, golden sand beaches is by far the best thing to do on Hilton Head Island. Whether you are relaxing and reading a book or running in the waves with kids, there is something for everyone.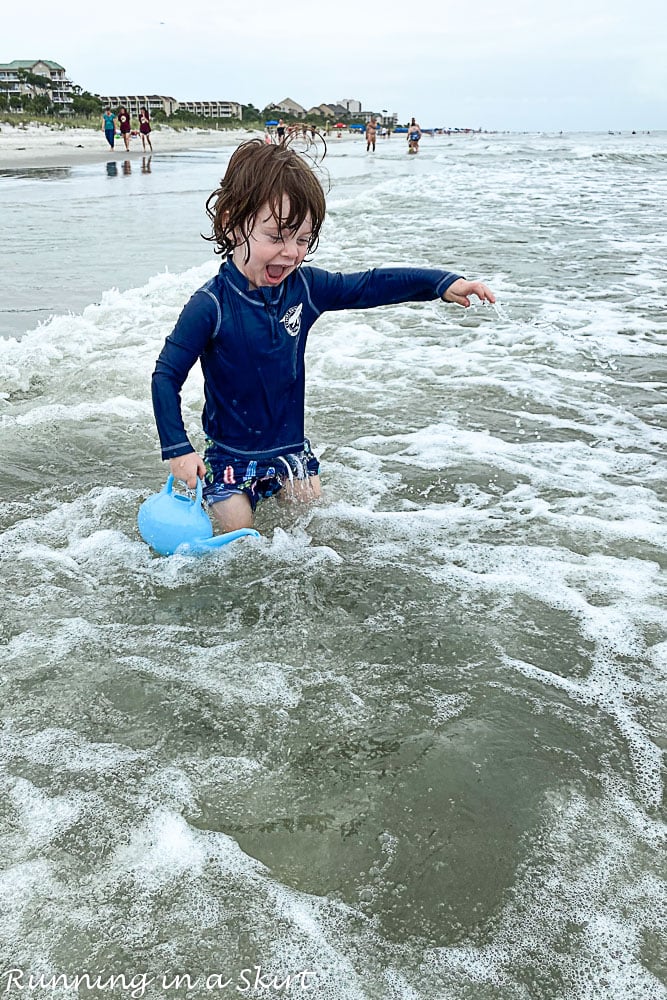 The beaches are really cool because they are so wide and the water moves up and down them so dramatically with the tides.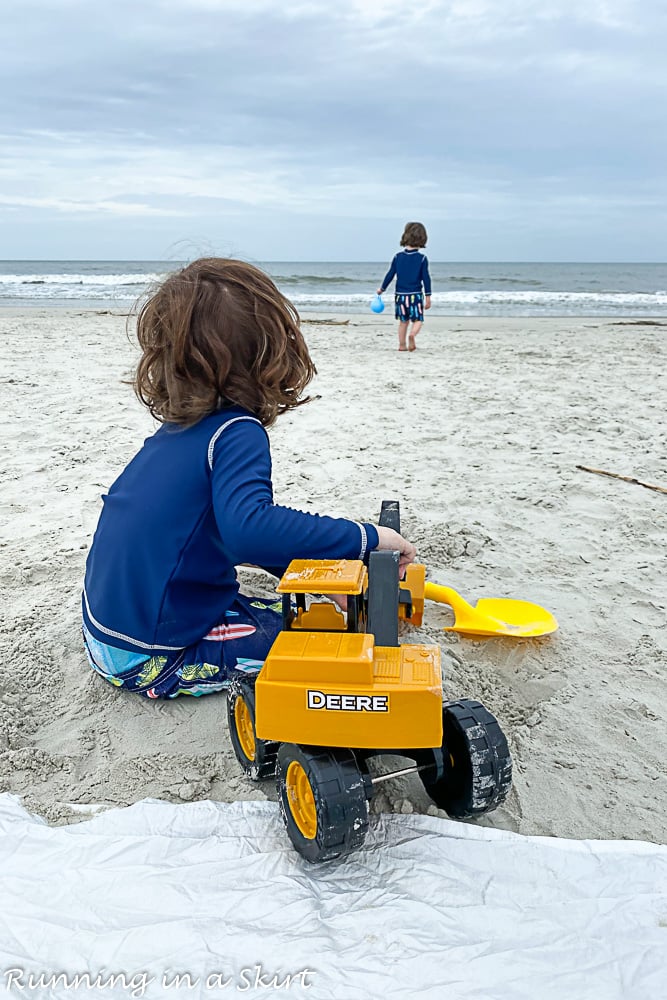 That often leads to fabulous tidepools, which are paradise for small kids. We also love to play with beach toys and fly kites.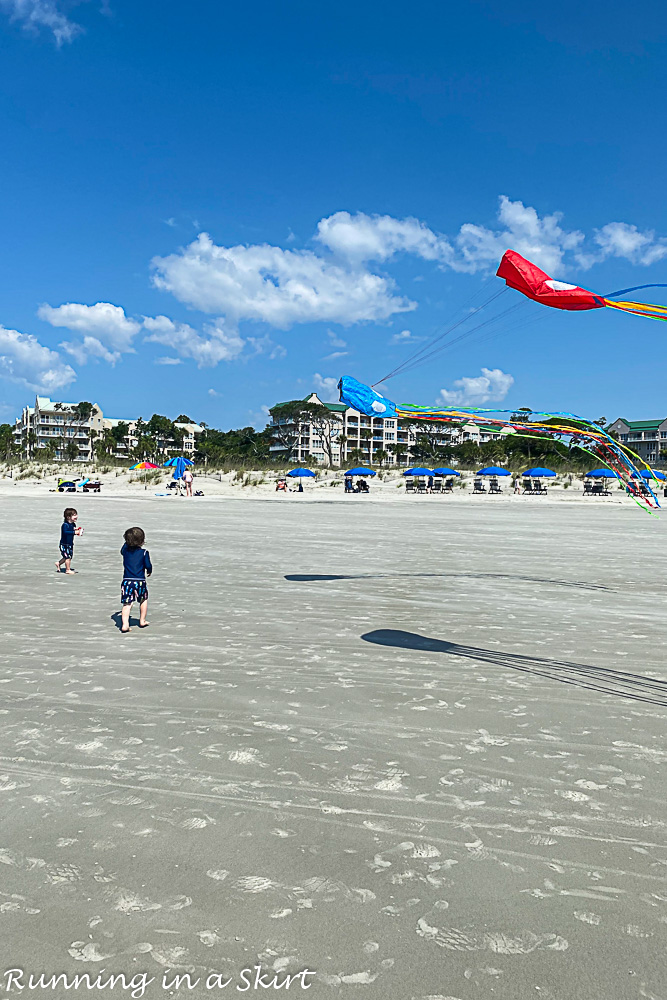 Most neighborhoods, resorts, or condos have beach access, but here if you don't have that there are several public beaches you can enjoy. Make sure to bookmark this Hilton Head Travel Guide so you can find these later.
Public Beach Access:
Pools
Another perfect way to pass time on Hilton Head is playing in the pools! It can get very hot in the summer and the pools are the perfect way to cool down. Most resorts and condos have at least one for you to enjoy on your Hilton Head vacation.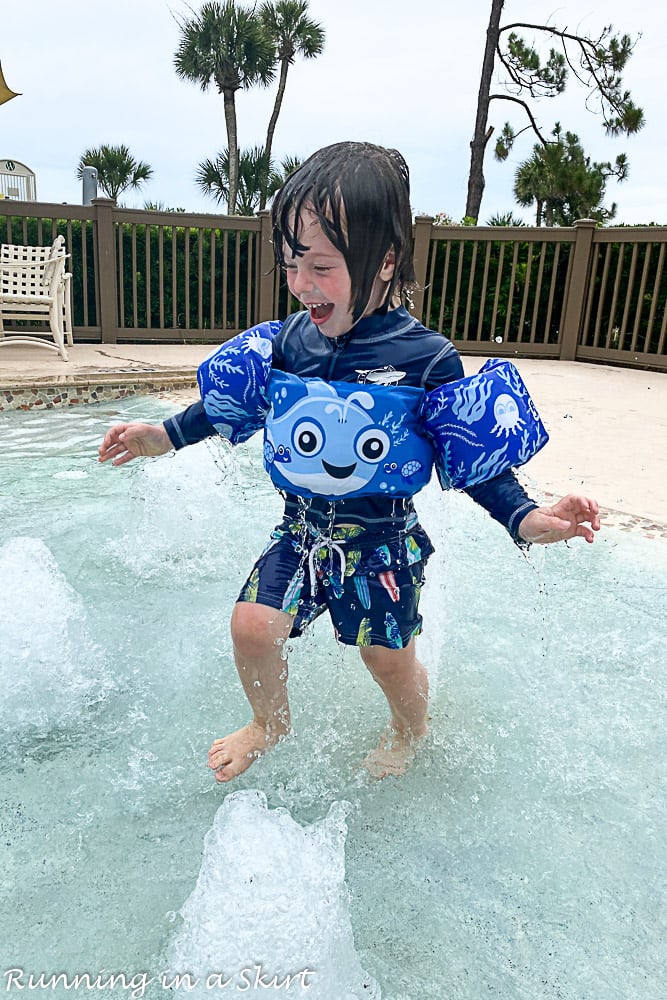 Harbor Town
Harbor Town is in Sea Pines and features the iconic red and white lighthouse, shops, and lots of restaurants. It's the perfect place to spend an afternoon or evening.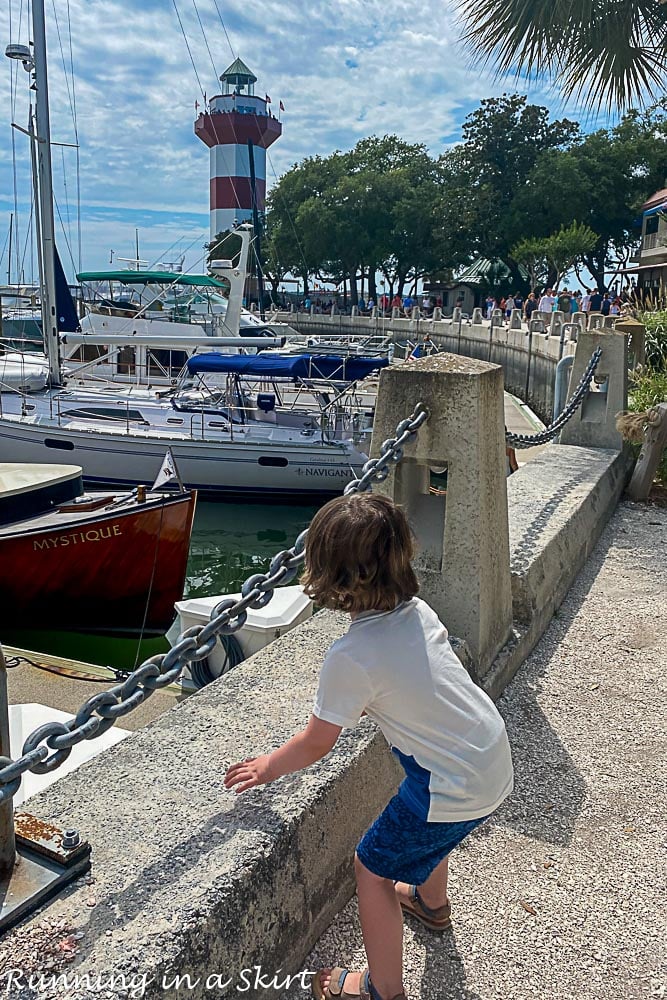 Shelter Cove
Shelter Cove is another great shopping area that has restaurants, shops, and just about rentals for all types of water activities including boating and kayaking. It's a great place to see gorgeous views of the marsh.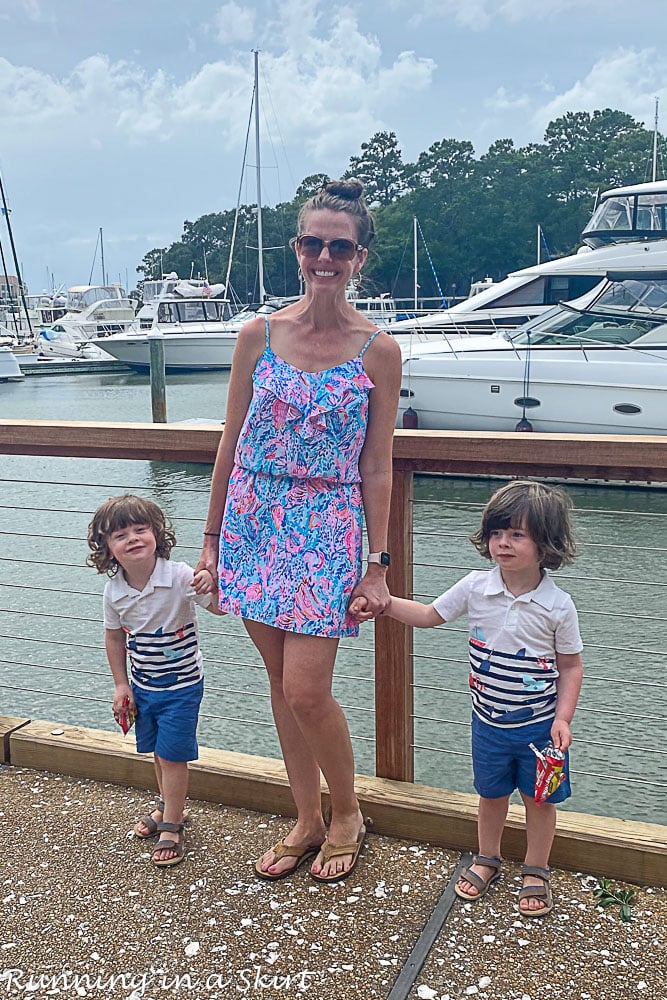 South Beach
South Beach is at the southern tip of the island and features the iconic Salty Dog restaurant and shopping area. You can also walk over to South Beach overlooking Calibogue Sound which is often full of dolphins. You can also get a great west-facing view making this a lovely place to watch the sunset. This is one of my favoite local's secrets in this Hilton Head Travel Guide.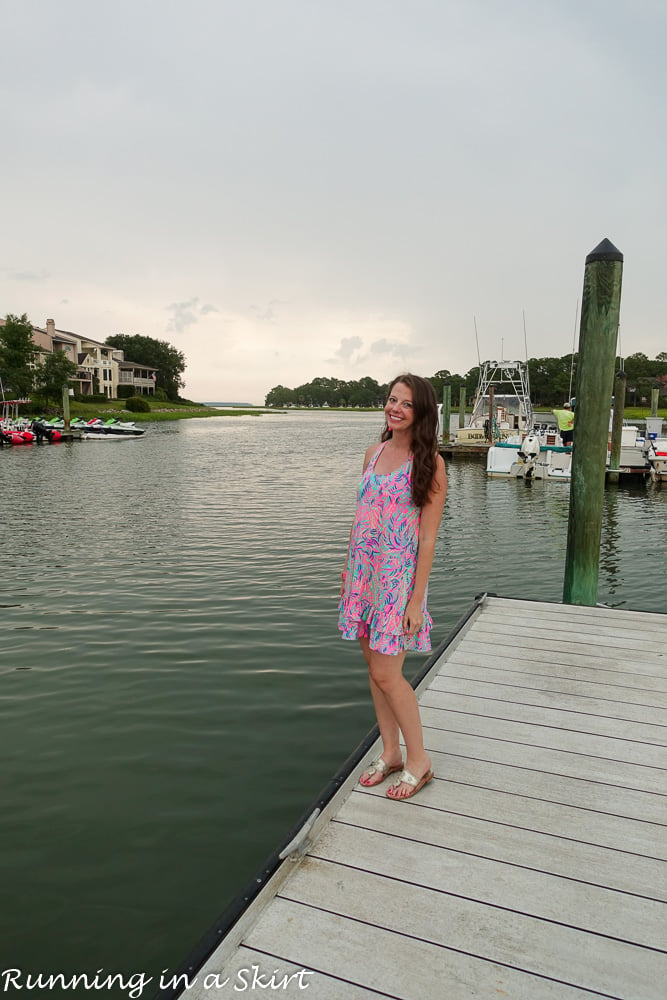 Biking, Walking or Running
Hilton Head is known for its wide and often tree-shaded paths that are ideal for biking, walking, or running around the island. You can wind through the neighborhoods or do a 22-mile loop around the island.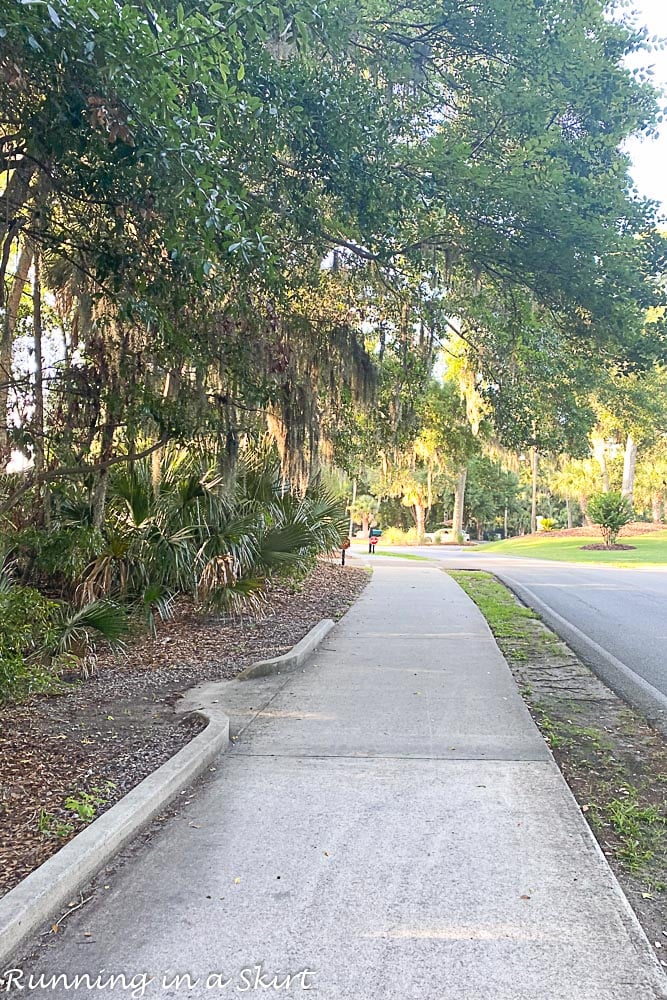 Watching Sunrise & Sunset
I fall in a love with a location that gives me the chance to watch the sunrise and sunset over the water each day. Hilton Head is that place! You can catch a gorgeous sunrise over the beach most mornings.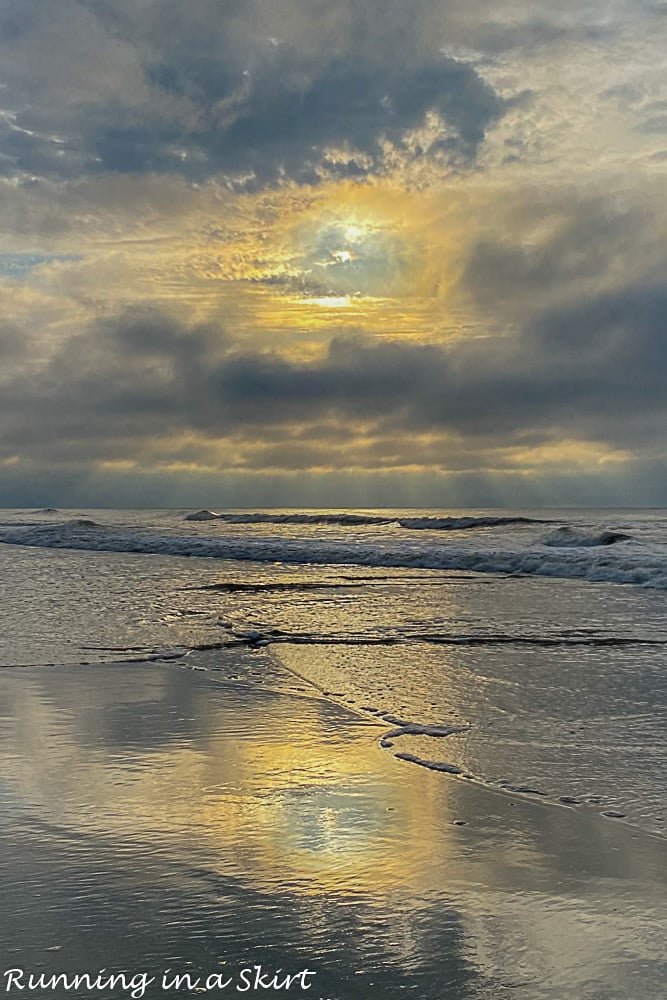 In the evenings you can see parts of the sunset over the water like this or travel to the marsh side of the island and see gorgeous sunsets.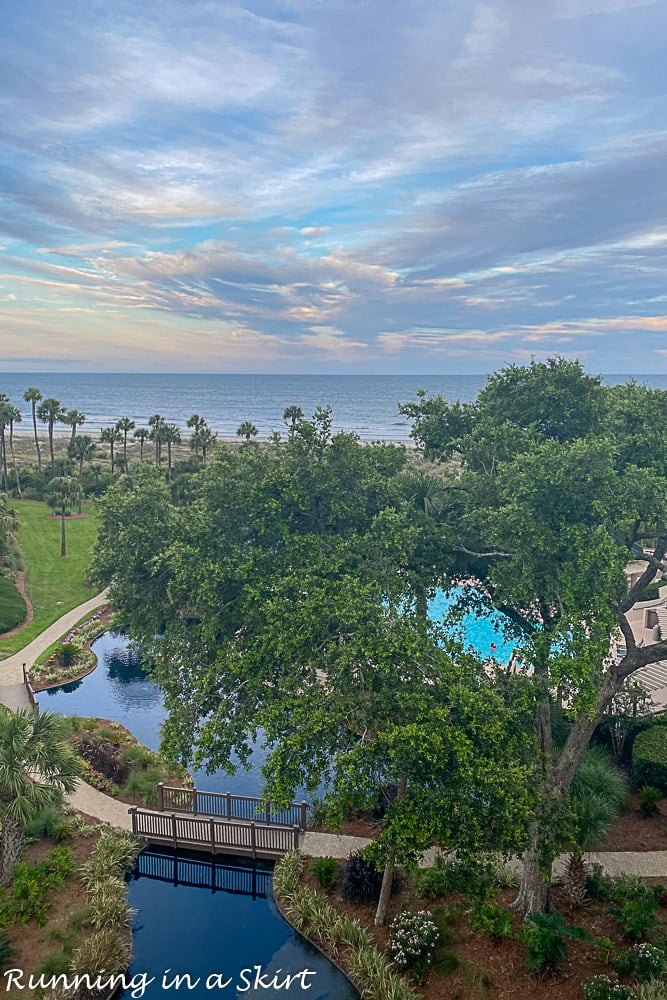 Boating & Watersports
There are so many opportunities to enjoy boating and watersports on Hilton Head. You can take group tours, rent private boats, or even kayak or paddleboard the marshes. Whatever you do, getting out of the water is part of the charm.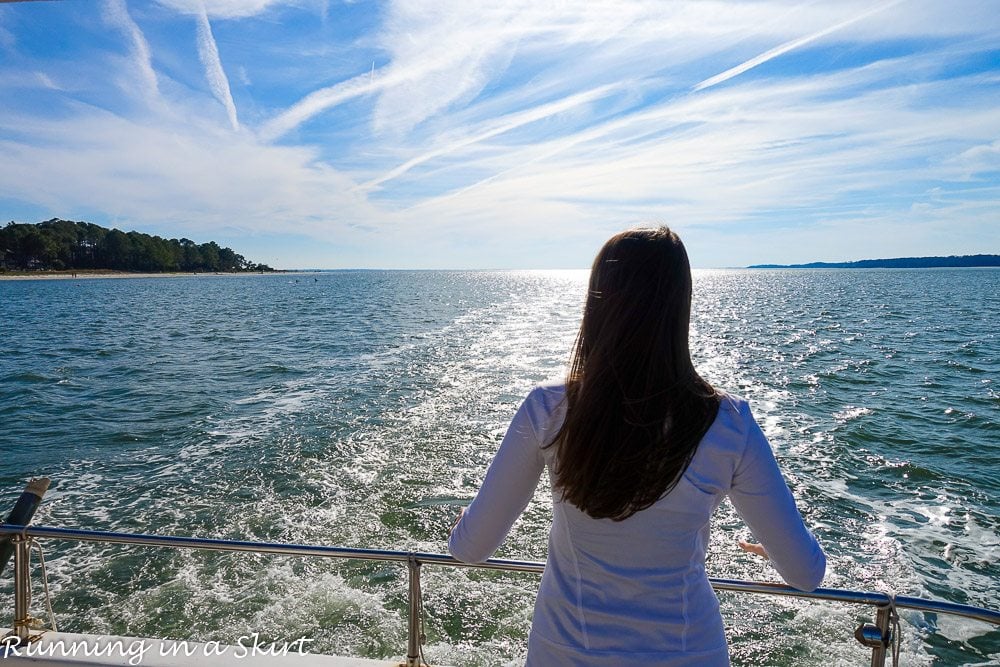 Hilton Head is also known for world-class golfing.
My Favorite Hilton Head Restaurants
I think Hilton Head Island has the most lovely assortment of super delicious and unique restaurants. The food alone is one reason I keep going back year after year.
I've shared my favorites before in a complete Hilton Head Food Guide before and also my favorite Hilton Head Takeout Restaurants, but here are a few of my all-time favorite meals on the island. These are the ones I dream about when planning my trips. You will not be sorry for trying them.
Charlie's just happens to be one of my favorite restaurants in the world. They handwrite their menus daily featuring whatever fresh fish is brought in off the docks. The preparations and cooking techniques are world-class and every meal I've had there has been incredible.
My two favorite dishes there are their blackened fish of the day and the Grouper with Mushroom sauce. Don't forget to finish with a piece of their Caramel Cake.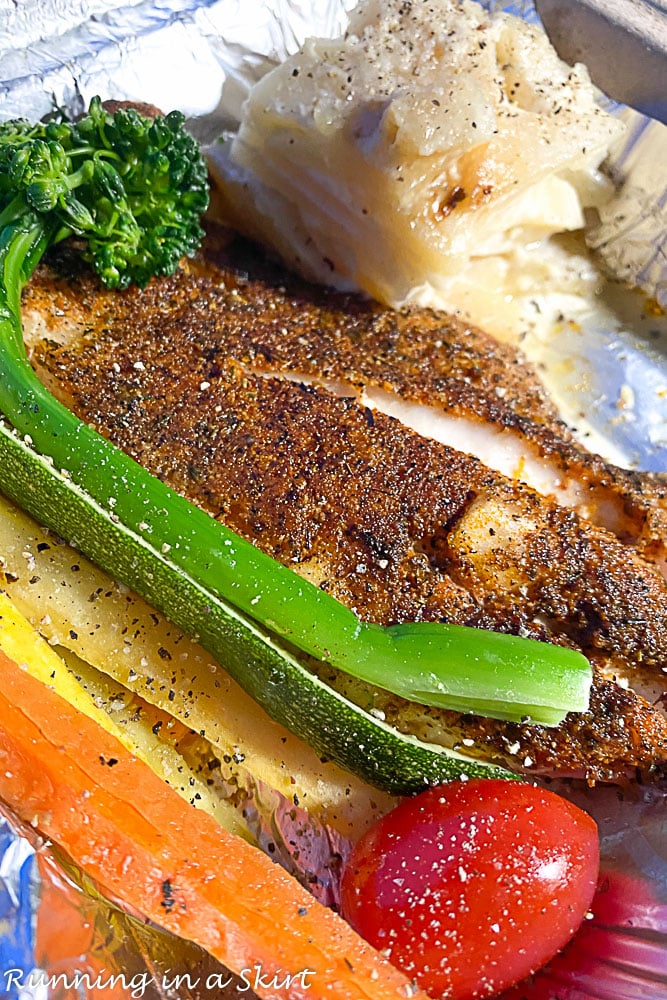 Hudson's is an institution in Hilton Head because of its consistently good seafood and incredible dockside restaurant with gorgeous views. It's the perfect place to watch the Hilton Head sunsets.
They serve fresh-caught shrimp daily and the most incredible baked oysters. In the winter make sure to get their fresh local steamed oyster clusters which are served on a cafeteria-style tray.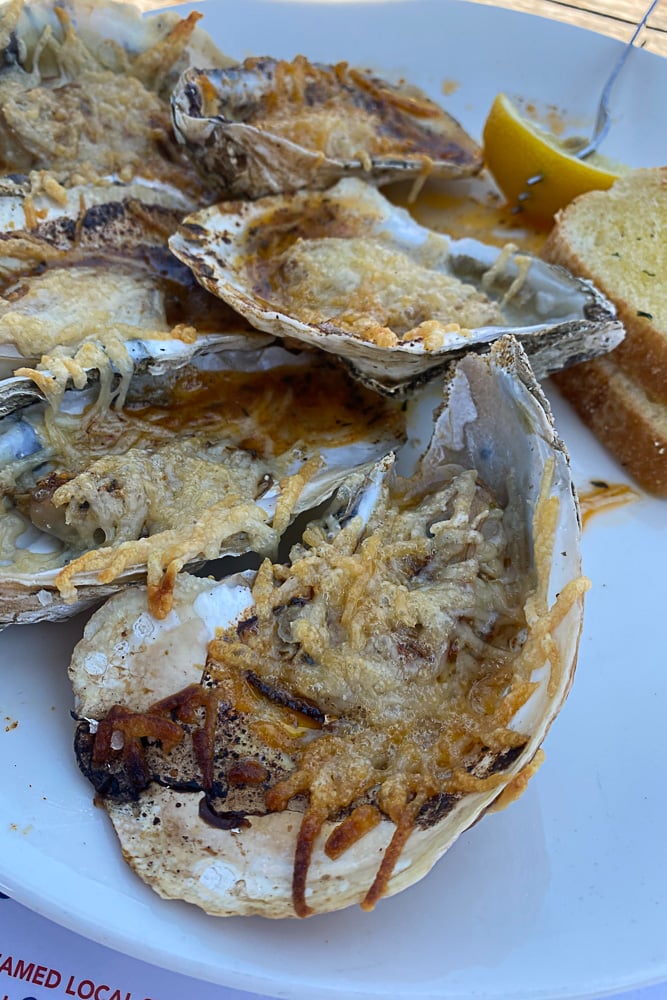 Skull Creek Boathouse is another iconic Hilton Head restaurant with a gorgeous outdoor patio draped with live oaks. My favorite thing to get there is the ceviche and raw tuna dishes. You can't go wrong with their poke!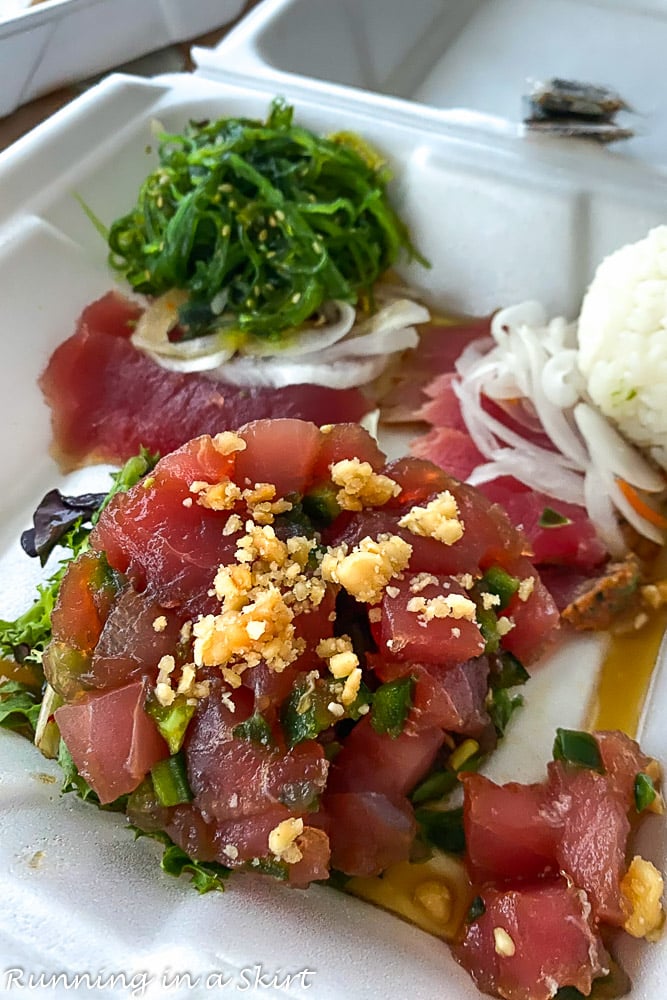 Red Fish has a delicious menu and a charming wine shop. It's one of my top picks because of their insane Shrimp and Lobster Burger. I've loved it so much I made my own version - Cajun Shrimp Burger - here!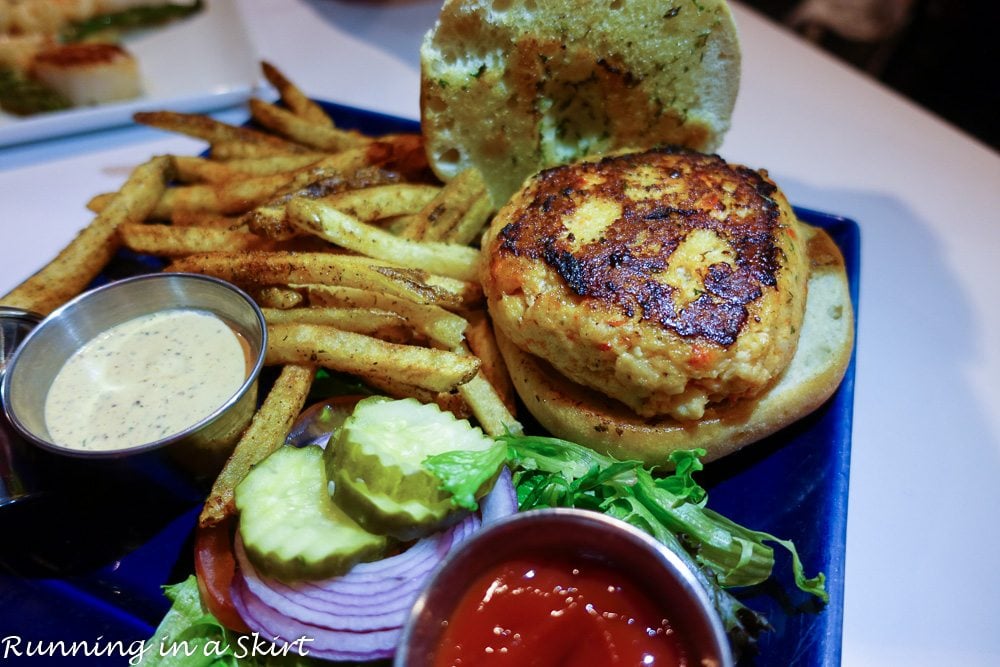 I love a good bagel sandwich and I think that Island Bagel on Hilton Head serves one of the best! Get a sandwich your first morning and another dozen to enjoy during the rest of your trip.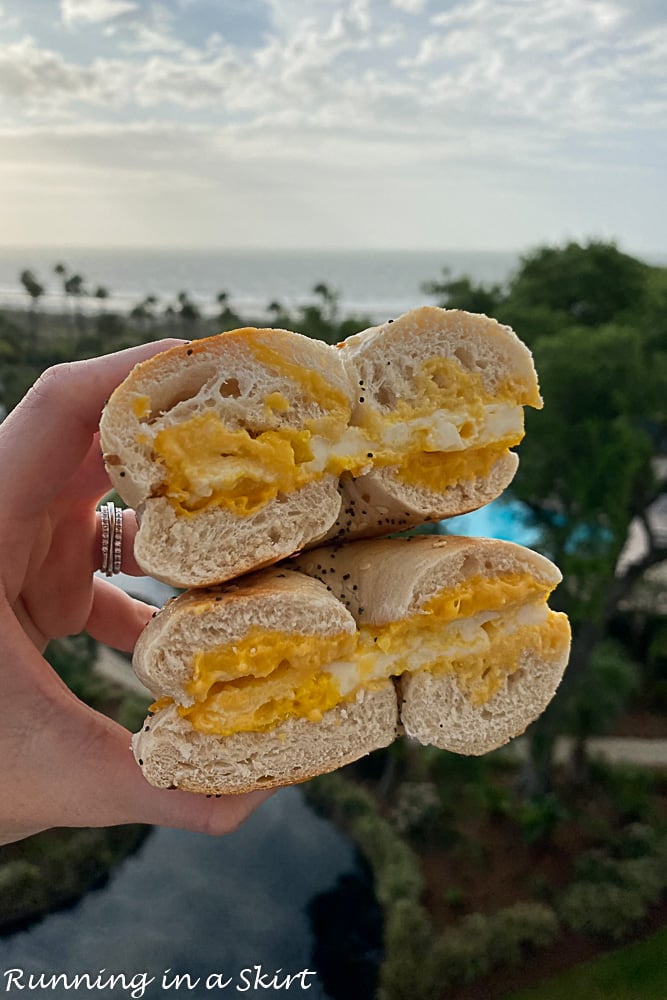 These are just a few of my favorite spots. Make sure to read my Hilton Head food guides for my complete list of favorite places to eat.
Hilton Head Shopping
Hilton Head shopping can be fun and unique! There is a big outlet mall at the entrance to the island and an outdoor shopping area at Shelter Cove, but you'll also find cute local boutiques tucked into many of the shopping plazas. Here are a few of the places that have a variety of shops in one place.
Hilton Head Travel Guide - Hilton Head is the Perfect Island Escape
Between the luxurious accommodations, endless lists of things to do, and world-class dining, it's no wonder that Hilton Head is constantly one of the more popular vacation destinations in the Southeast.
It's certainly won me over and I'm sure it will win you over too.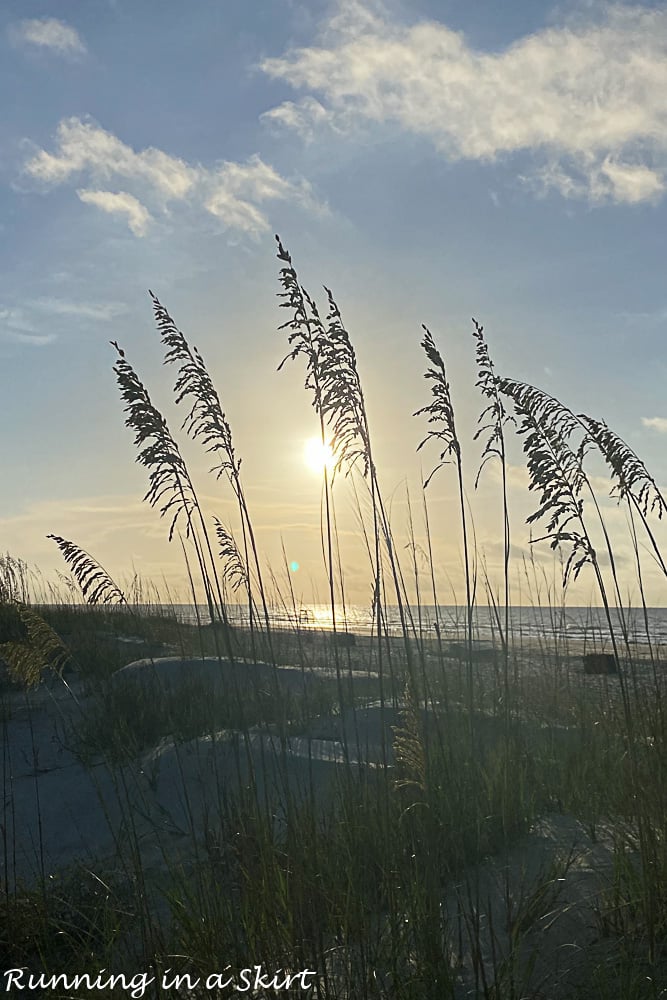 I hope this Hilton Head Travel Guide can help you plan your first or hundredth trip to the island. These are just some of my favorites, but there are so many lovely things to do and eat on the island. Please feel free to drop your favorites in the comments below.
Happy trip planning!
More Hilton Head Resources
Check out my Hilton Head Travel Page for all my Hilton Head articles, but here are some of my favorites.
Pin for later...