Hi everyone!
Life has been so fun-filled lately. After being stuck at the house for so long, it's been so wonderful and refreshing to somewhat get back to normal. The biggest event of the past week was the Hub's and I actually got to go on our mini kid-free trip. We had a wonderful time and I got so many photos that I'm going to do a separate travel post about the resort coming up soon.
In other news, I've been collaborating with the North Carolina Egg Association to help share a cool campaign they are doing to support local restaurants that serve eggs. Now through August 8th, they are asking you to nominate your favorite restaurant that serves eggs in each region of NC - Piedmont, Mountains and Coastal. One of the nominated restaurants will win $1,000 to help rebuild, make updates, or support employees after this difficult year.
I'll be sharing three of my favorite local restaurants that serve eggs! I started with Tupelo Honey.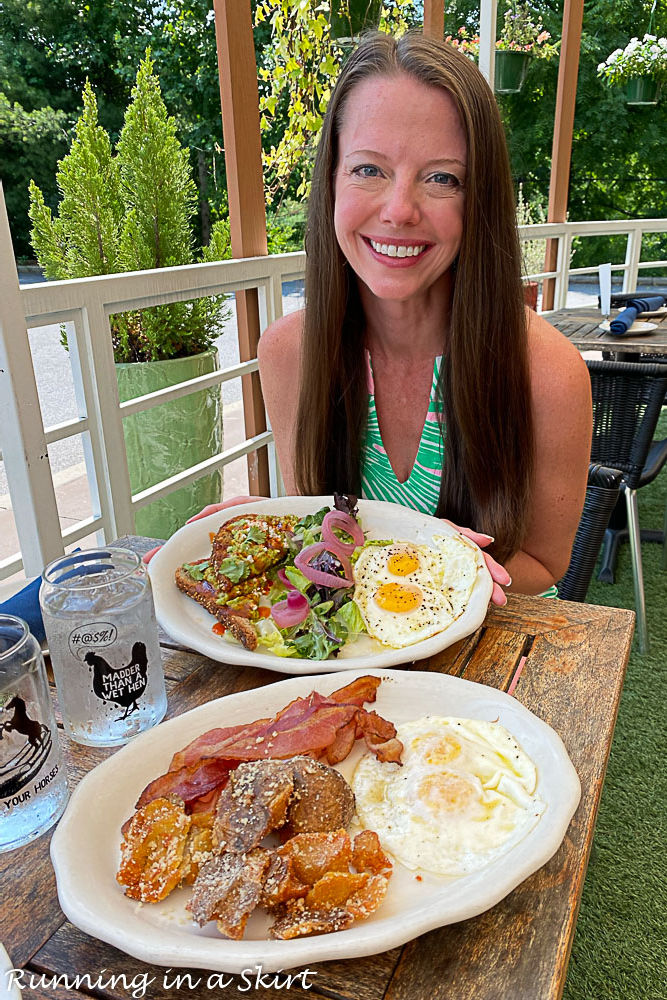 I adore their Avocado Toast with two eggs on the side. It's so good.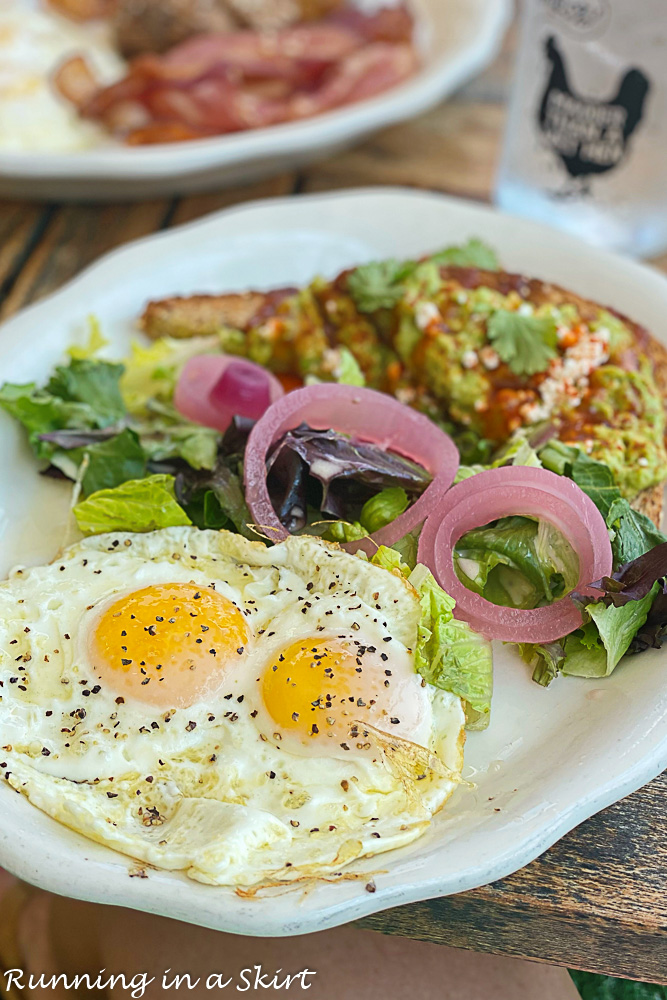 You can easily nominate your favorite through this simple online form and just by entering you can also win a $25 gift card to a local restaurant! It's such a cool and EASY way to give back to a restaurant you love. Keep watching my Instagram see the other two restaurants I pick.
Let's dive into what else has been going on in my world!
Currently I'm…
Reading…
I just finished up The Most Beautiful Girl in Cuba. I felt like it was a bit slower than Chanel Cleeton's other books, but the story was still very captivating and worth reading. It was rich in historical detail -which made it a bit slower- and told the story of the Spanish- American war. I was not too familiar with the subject and it is especially interesting considering the ongoing and current struggles in Cuba. If you are interested in Cuban history or like historical fiction, I'd recommend it.
I just ordered The Last Castle: The Epic Story of Love, Loss and American Royalty in the Nation's Largest Home. I'm a sucker for any book about The Biltmore Estate and this one caught my eye as a different take on the history of Vanderbilt's.
As always, let me know if you've been reading anything good. I'd love to have more books in my cue.
Listening…
I've been feeling a bit nostalgic lately and have been listening to old Matchbox 20 albums. I'm instantly transported back to my college dorm room when I hear it.
Watching…
My nostalgia has extended into my selection of movies. I've been loving watching random dance-related (I danced through college and even minored in ballet) movies on Netflix. I've made it through Step Up 4, Work It, High Strung Free Dance, and Into the Beat. If you are a dance fan I'd recommend them all, but if you are not the only one I'd suggest is Work It. It was a super cute and entertaining story about a girl who had to create her own dance team to get into Duke.
The Hubs and I watched Amazing Vacation Rentals on Netflix and it was super entertaining.
Wearing…
I've been wearing ALL THE DRESSES I bought last year and didn't wear! It's been amazing. I can't even begin to tell you how much I've been enjoying getting dressed and leaving the house.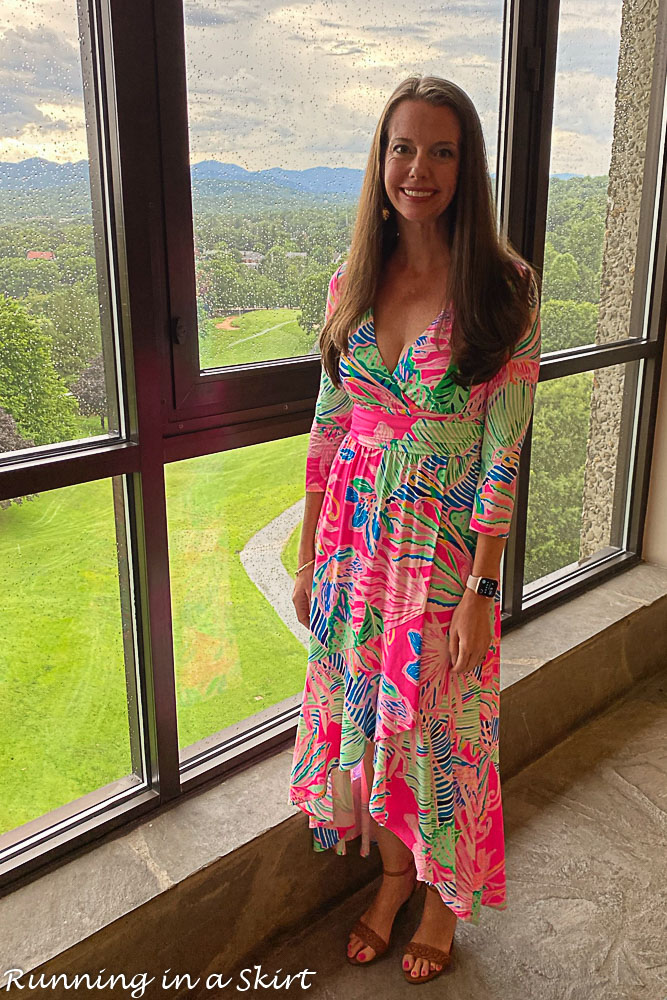 Eating…
I've been back to eating out more and I've had some amazing meals! Two of my favorite are this Ahi Tuna Burrito at Salsas.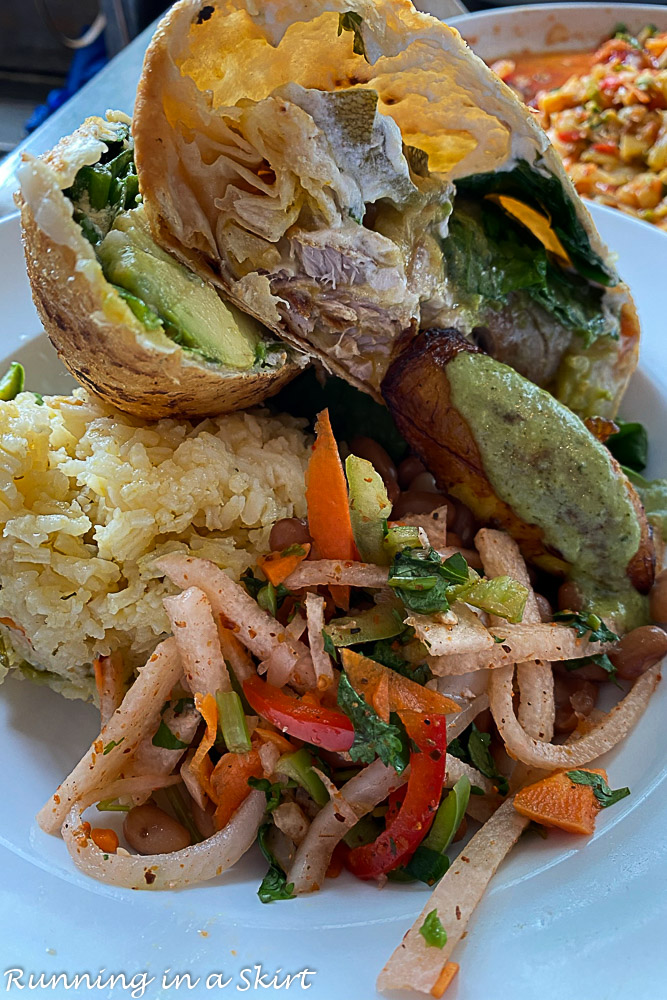 I also adored this scallop dish from Nine Mile.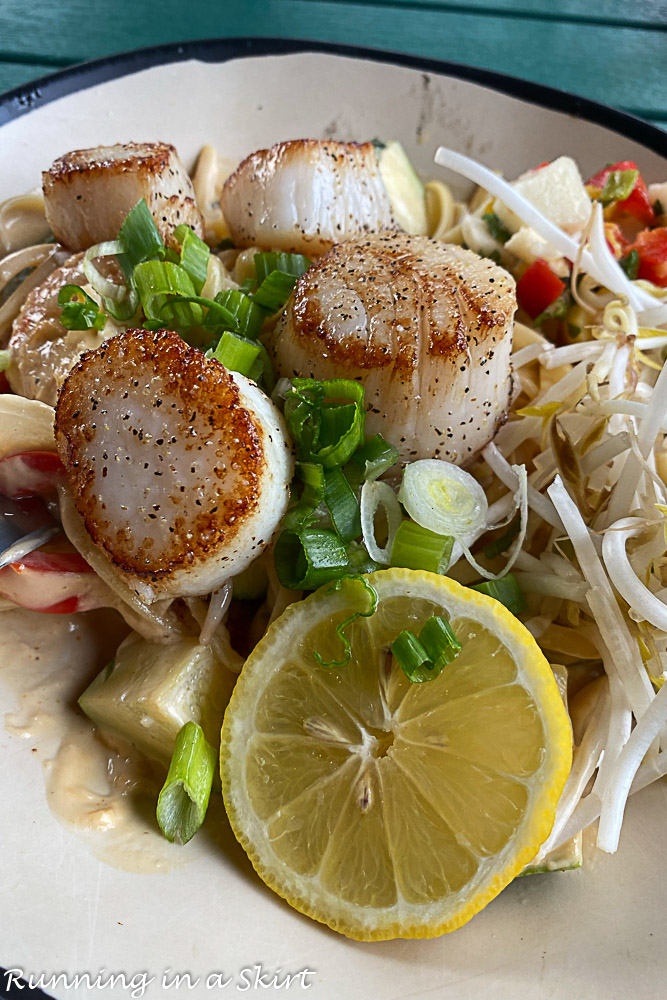 Takeout has been lovely but there is something about eating a hot meal out that's good for the soul.
Drinking…
Cocktails!!!!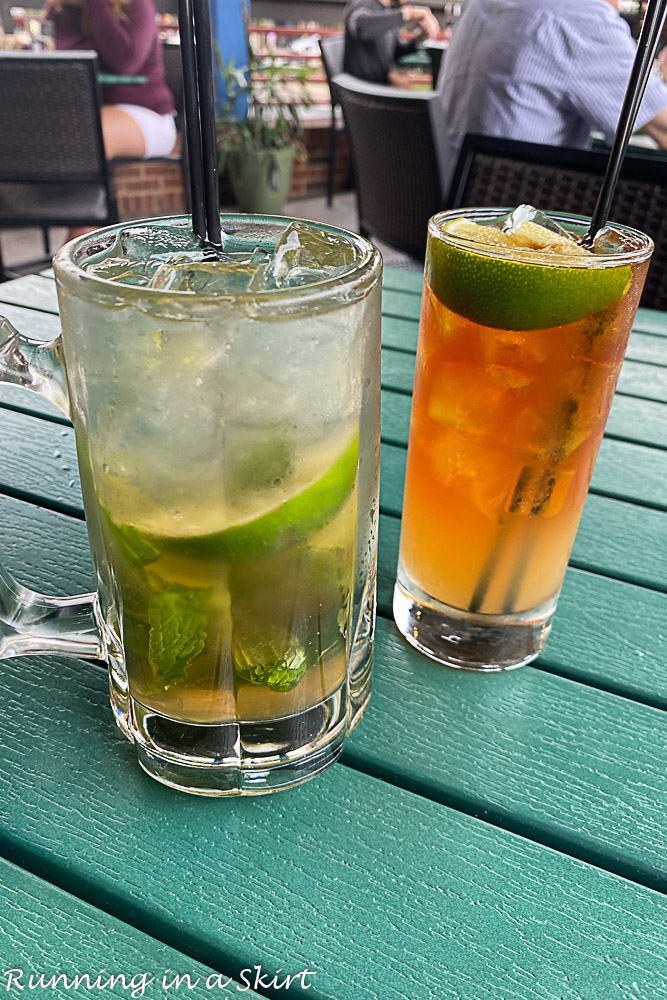 Indulging…
For the Hub's birthday, we had a fancy dinner at the Grove Park Inn.

It was so delicious! I loved the cheese plate.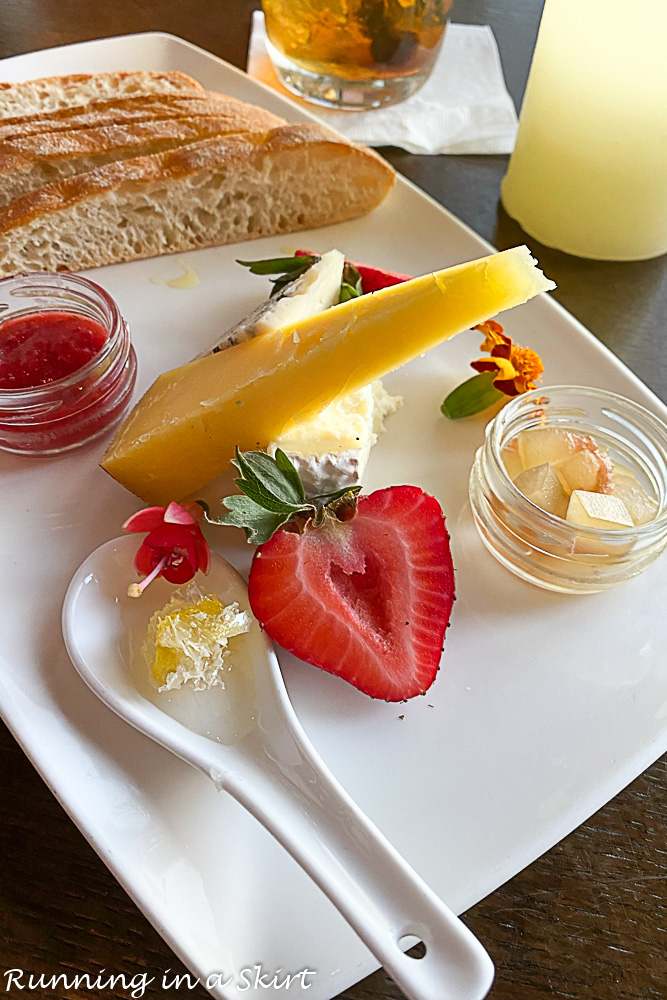 And I also got their local mushrooms with scallops. It was so rich and delish.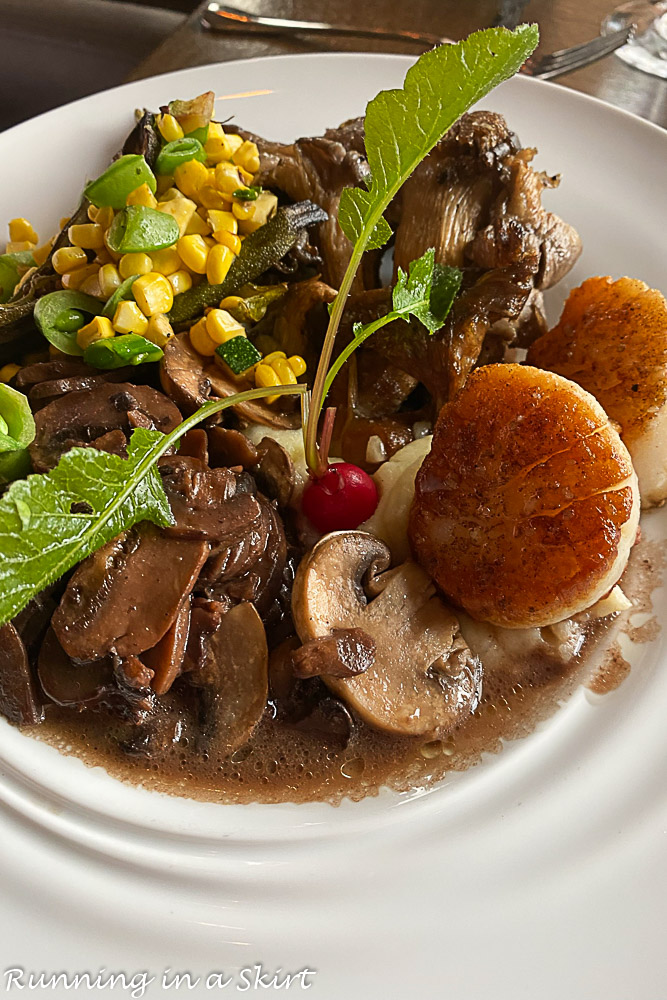 Celebrating...
SUMMER! I just love this season and I'm trying to celebrate everything about it including playing outside with the twins as much as possible. We went to a local stream the other day and had a lot of fun.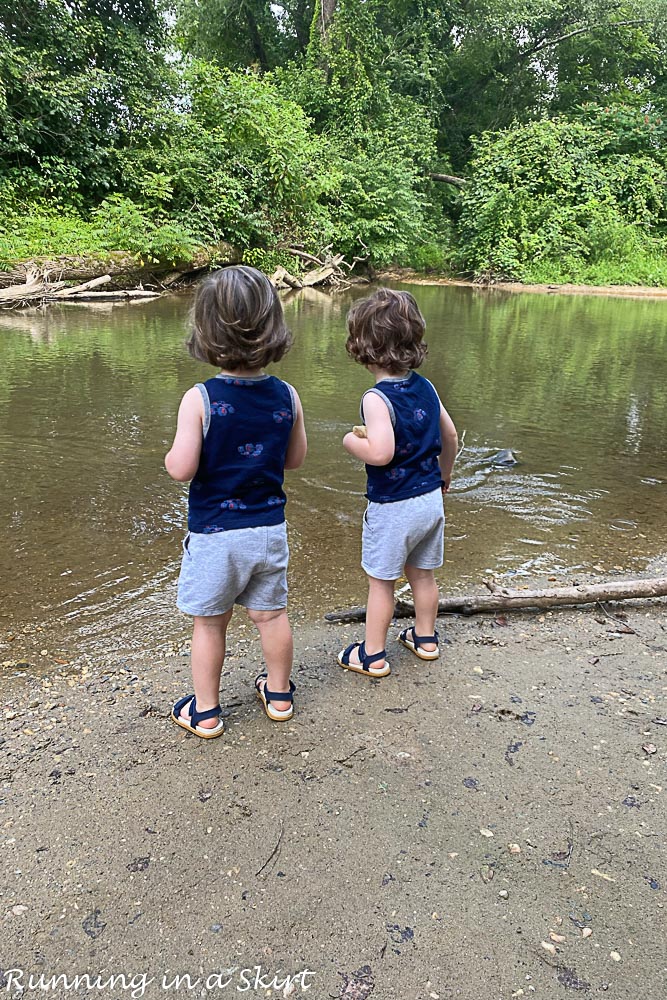 Anticipating…
We're going to Destin with family in August and I can't wait. I also am seeing my family this month and am so happy about it.
Praying…
Every day I pray for lots of patience to deal with my two-year-olds. 🙂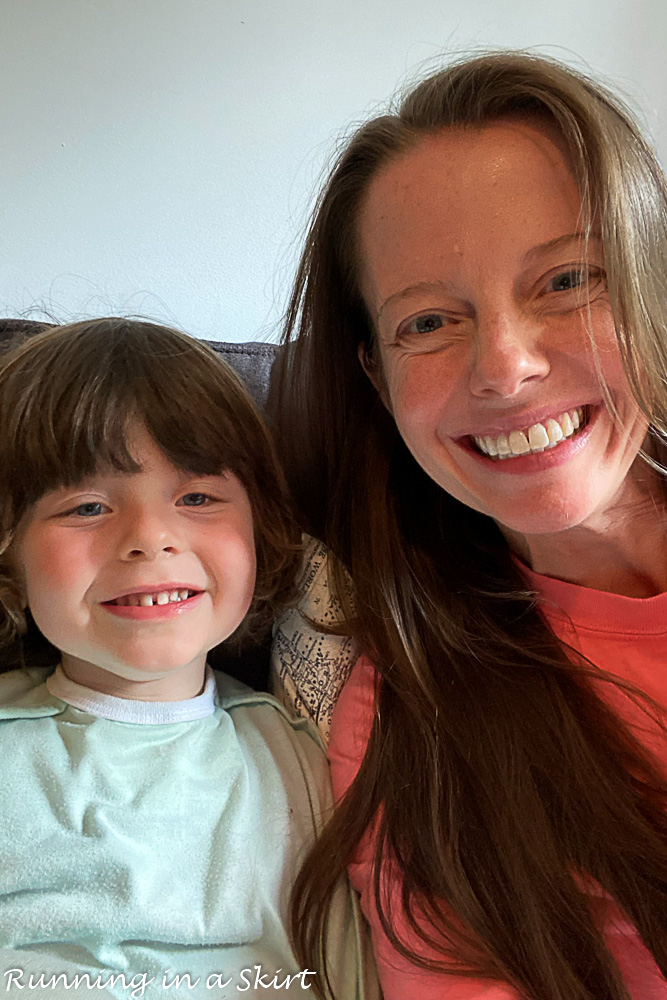 That's all for this month! I hope you guys have a wonderful weekend.
I've been doing a monthly Currently… post since August 2015. Catch up HERE! Thank you so much for reading today and for your comments.
This post contains Amazon affiliate links.
Your turn!
Answer one of the Currently… prompts above.