Hilton Head in September is never a bad idea!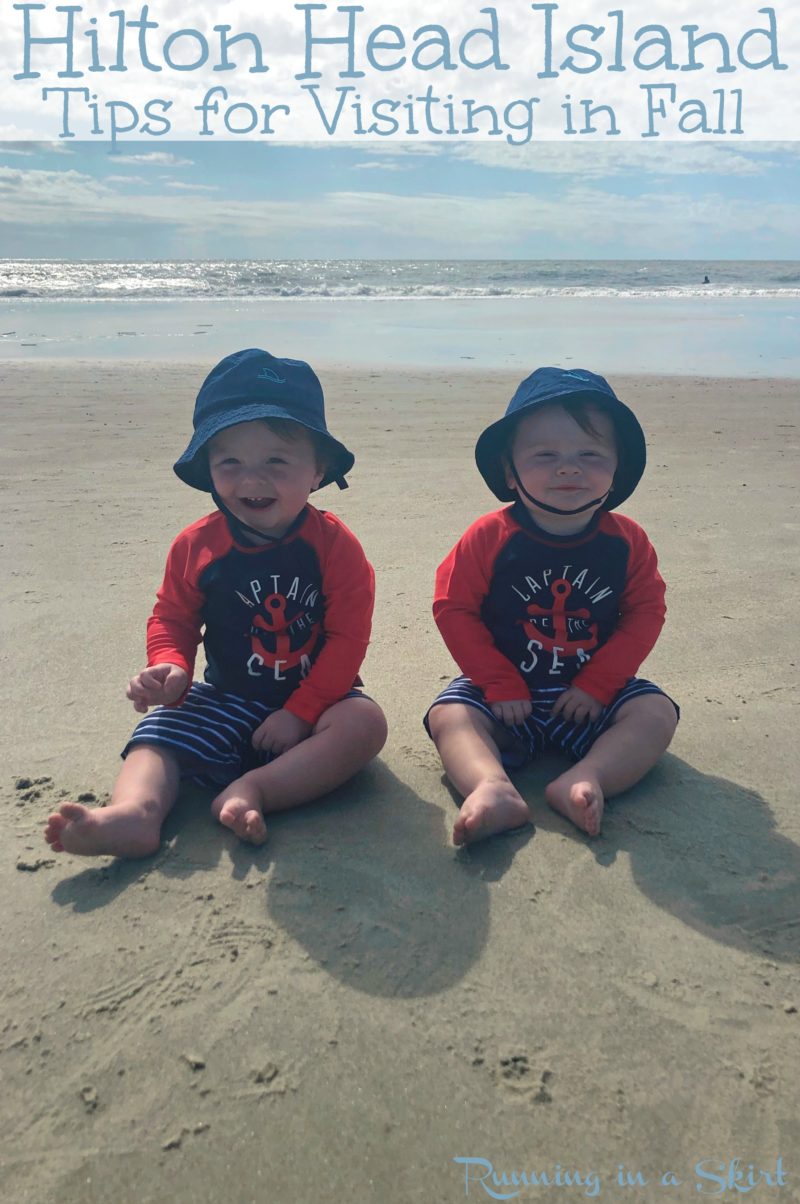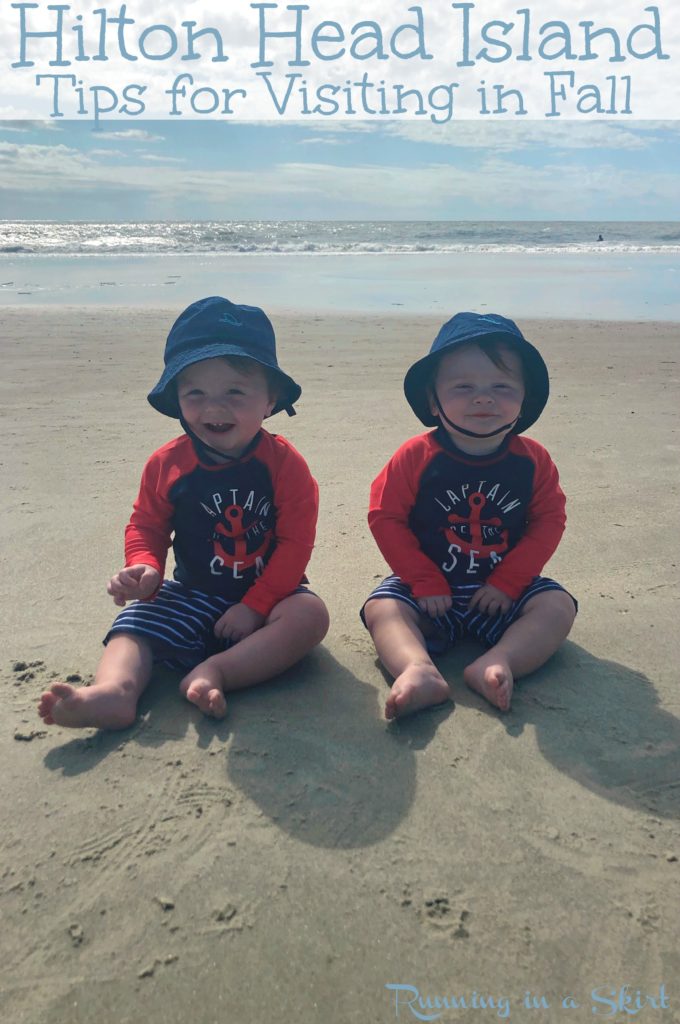 Hi guys!
The responsible thing to do this past weekend would have been to work and get stuff done around the house BUT once again my wanderlust got the best of me. At the last minute, I talked the Hubs into one last beach weekend before the weather turns cooler. The boys loved the beach so much on previous trips that I just wanted to see them out there as babies one last time.
Hilton Head in September
Friday
I scrambled to get everyone packed and we hopped in the plane to Hilton Head. It takes about an hour and a half in our Cessna 210.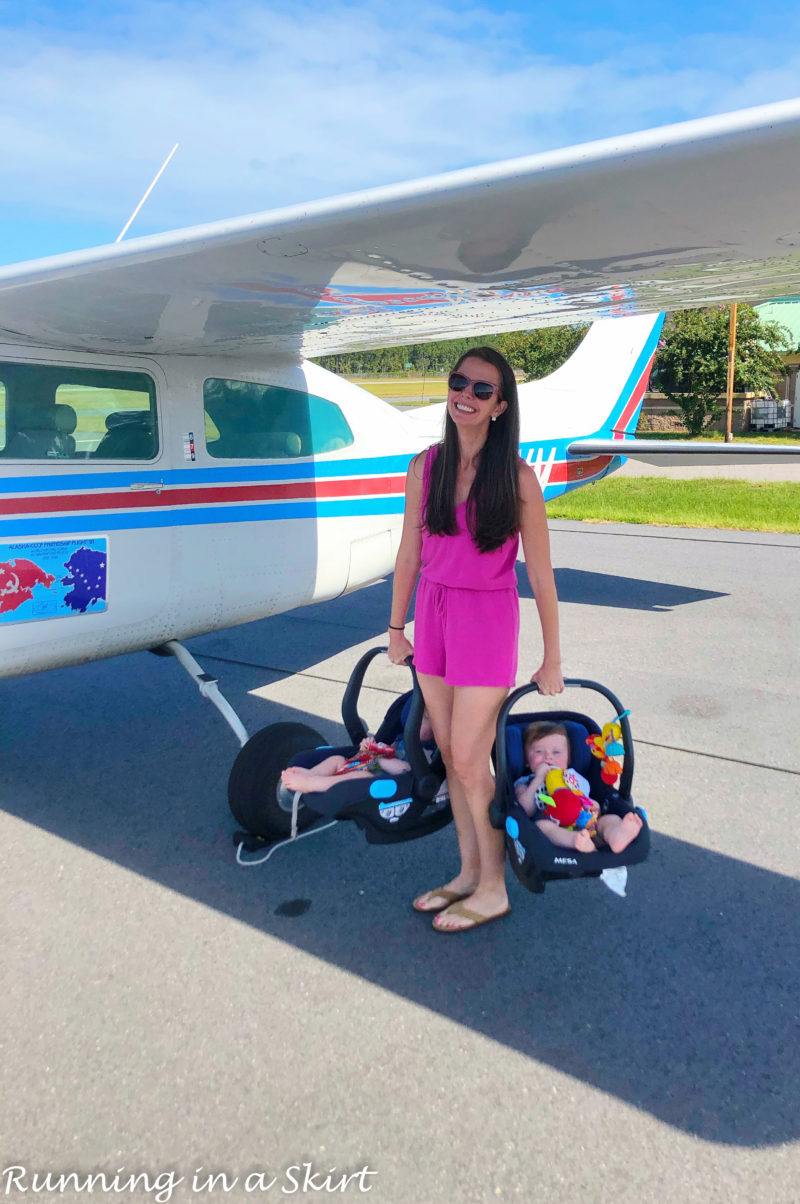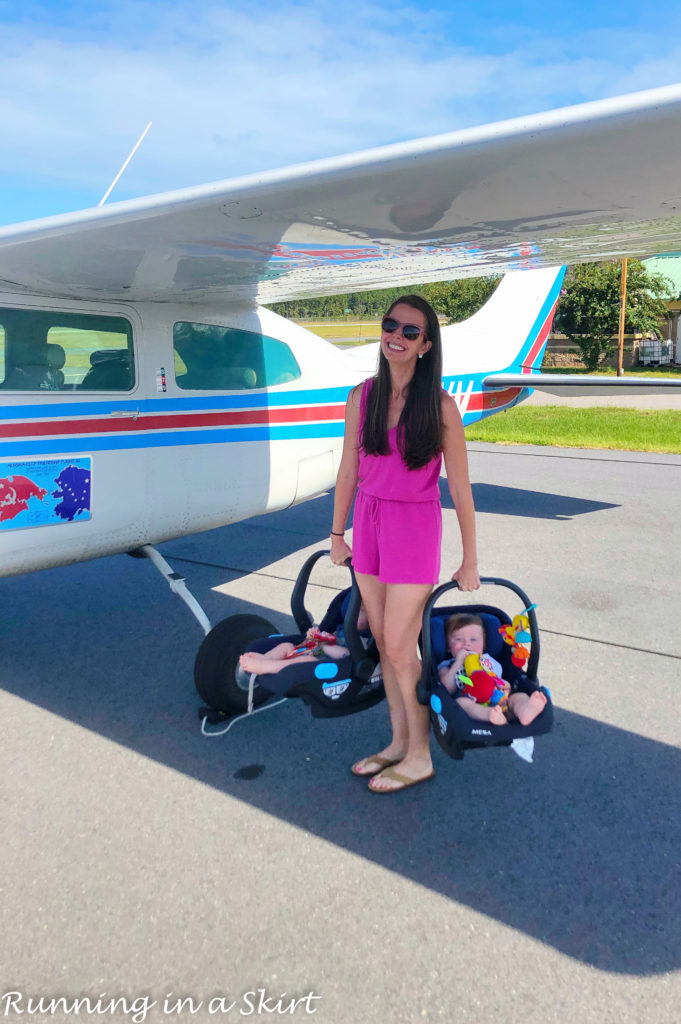 We made it to the beach in enough time to eat a tasty seafood lunch while the boys napped and get them on the sand in the afternoon. To say they loved it was an understatement.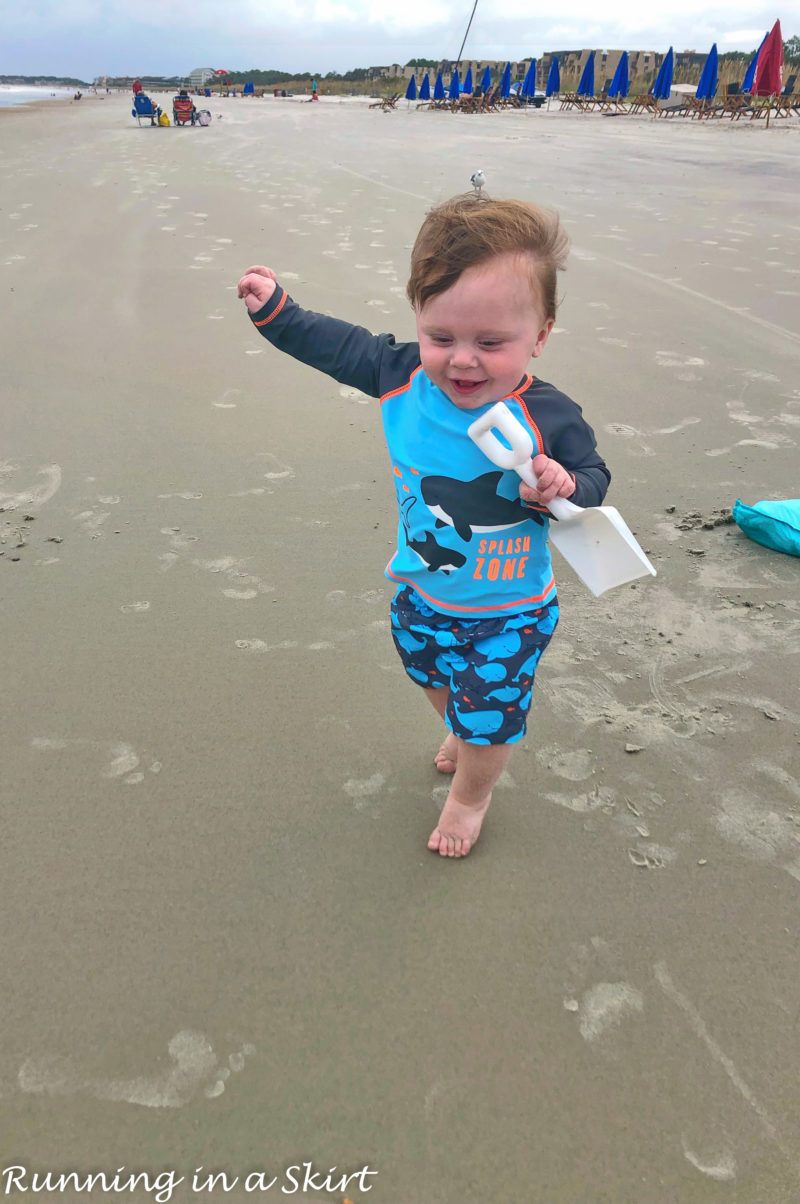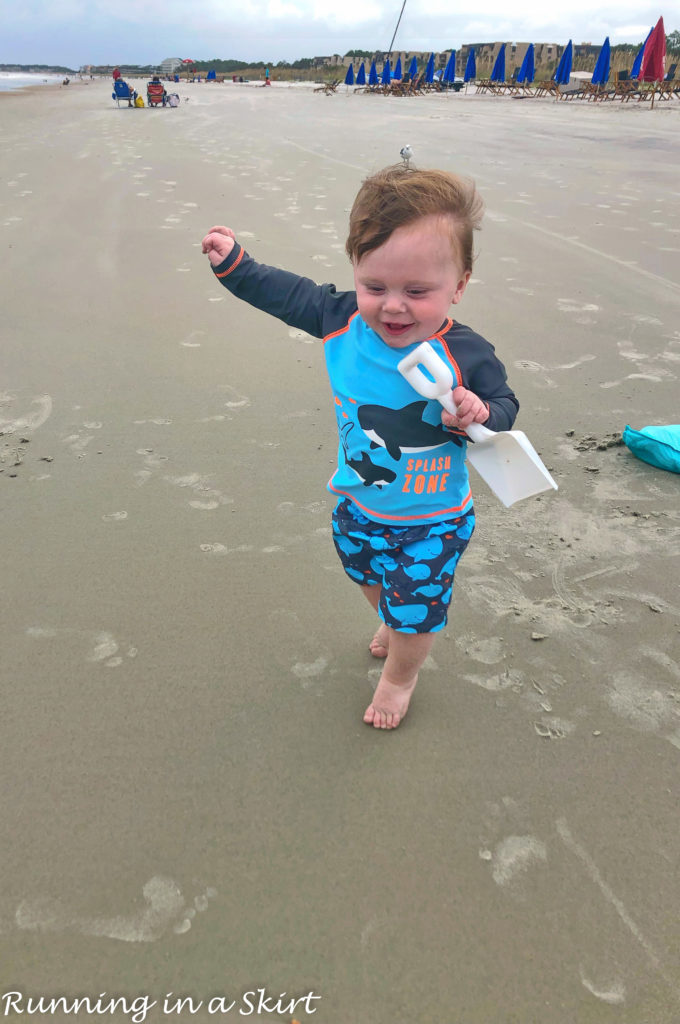 Hunter in the past week has gone from walking some to walking nearly everywhere. He walked around the beach as he owned it!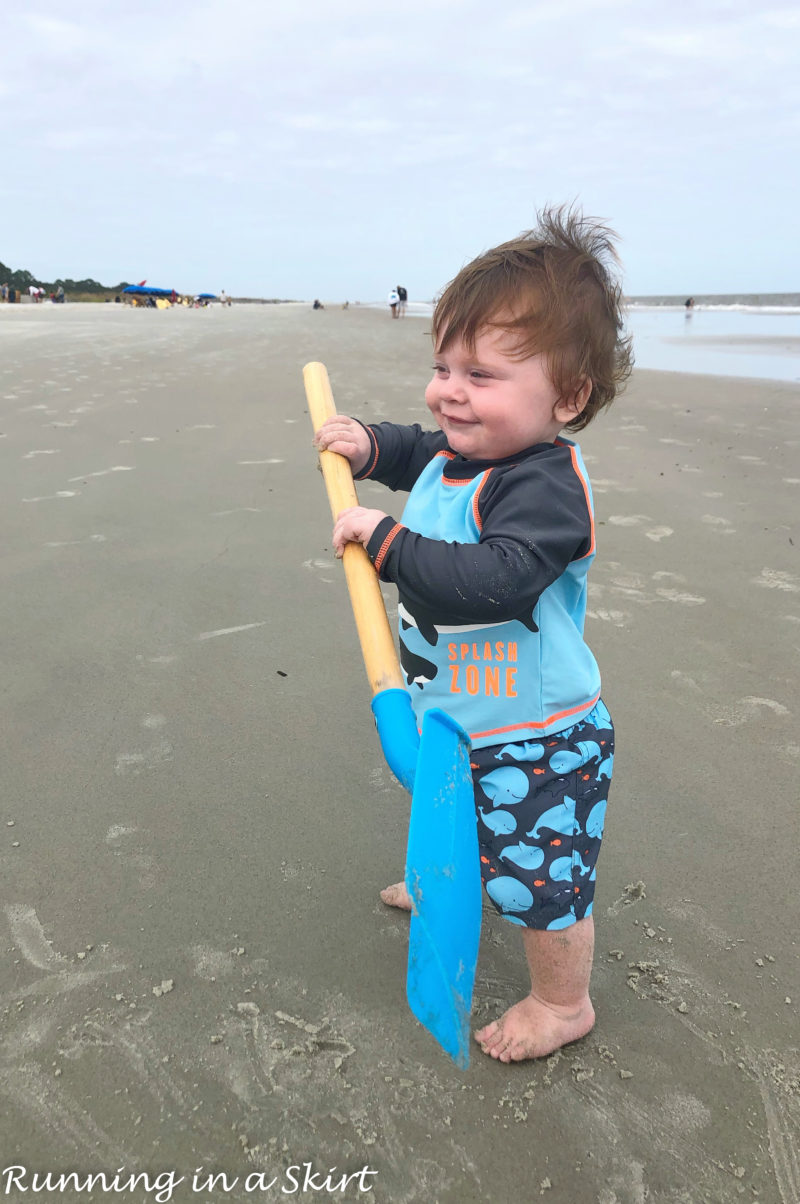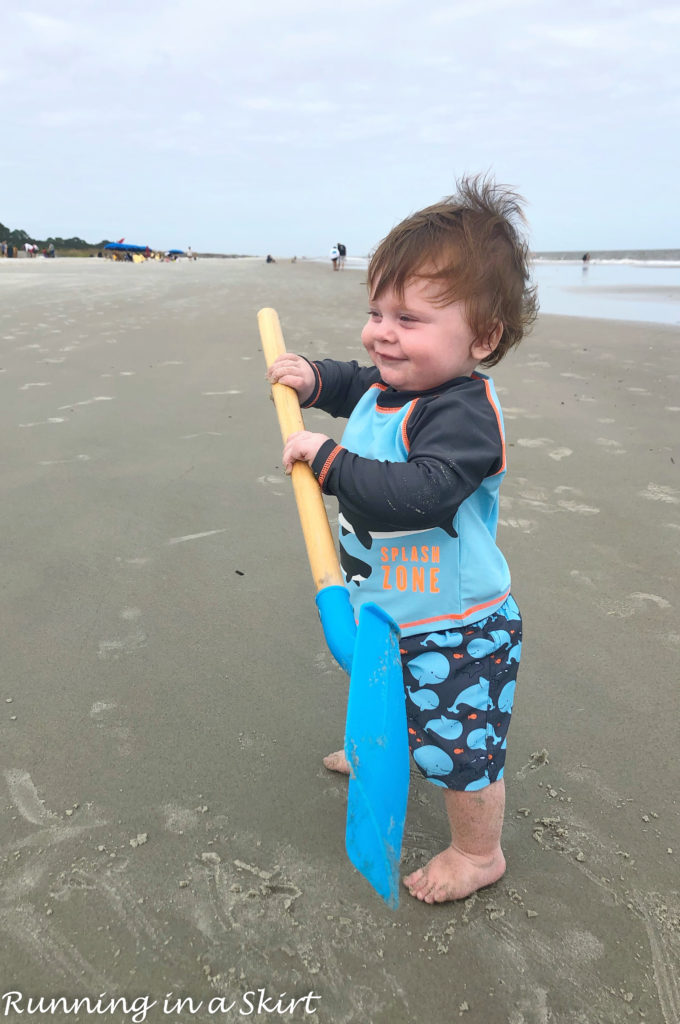 It was a little cloudy and windy but these beach babies didn't even care. It was actually kind of nice to not have to worry about them getting burnt.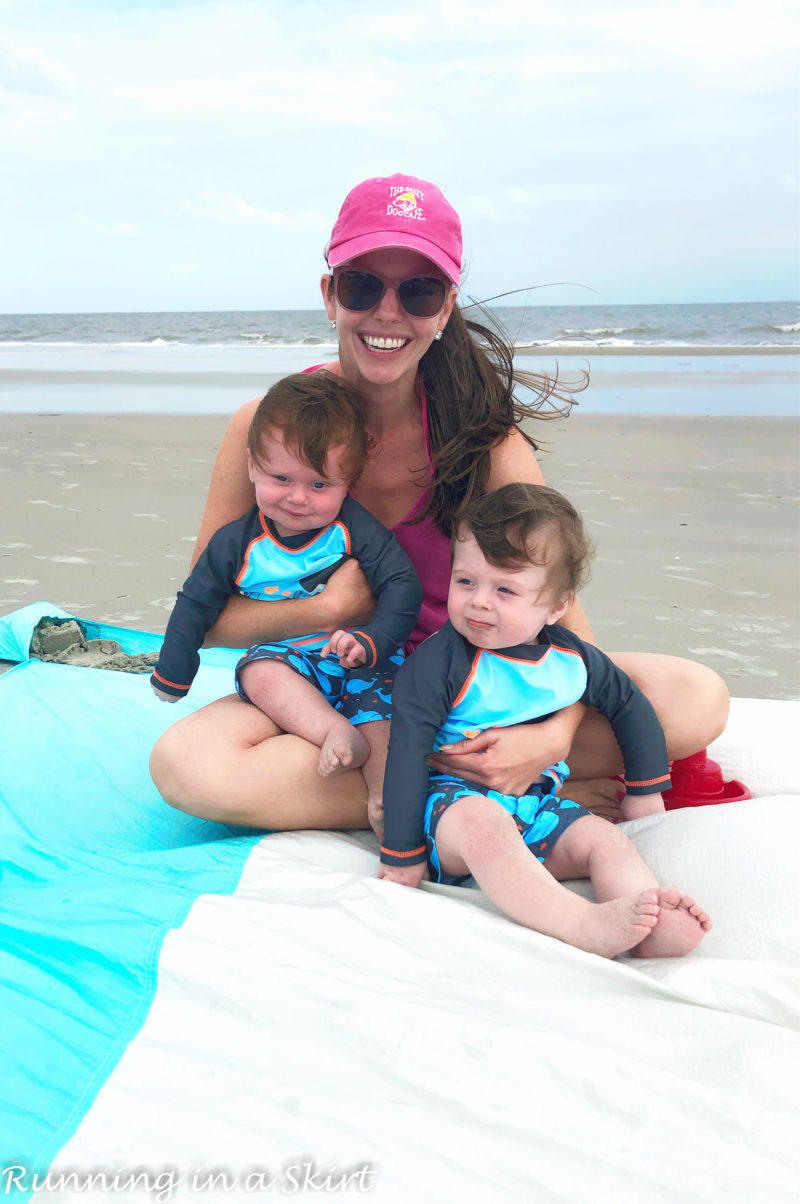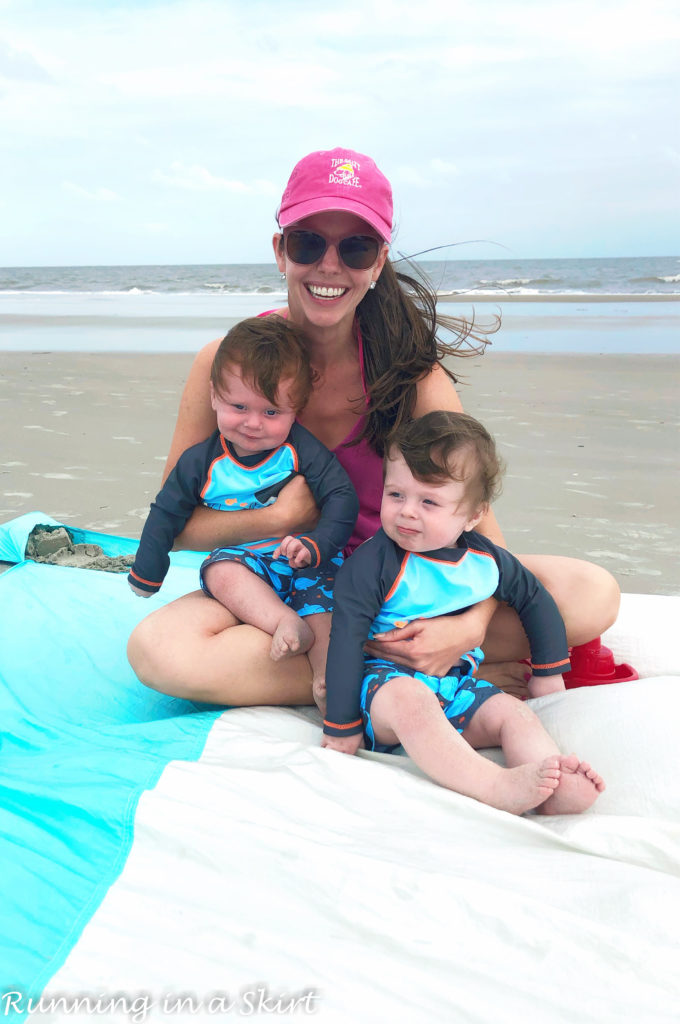 The Hubs took turns taking them to the edge of the water. Jackson, in particular, loved the waves.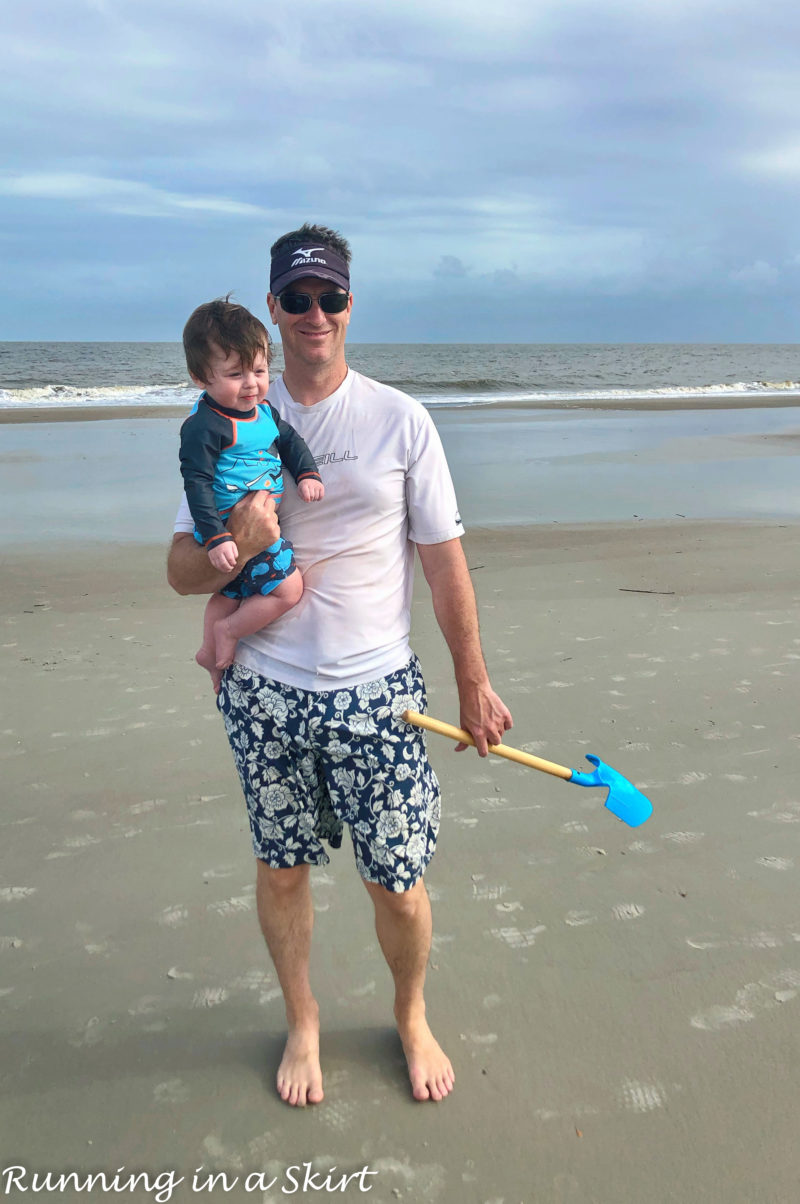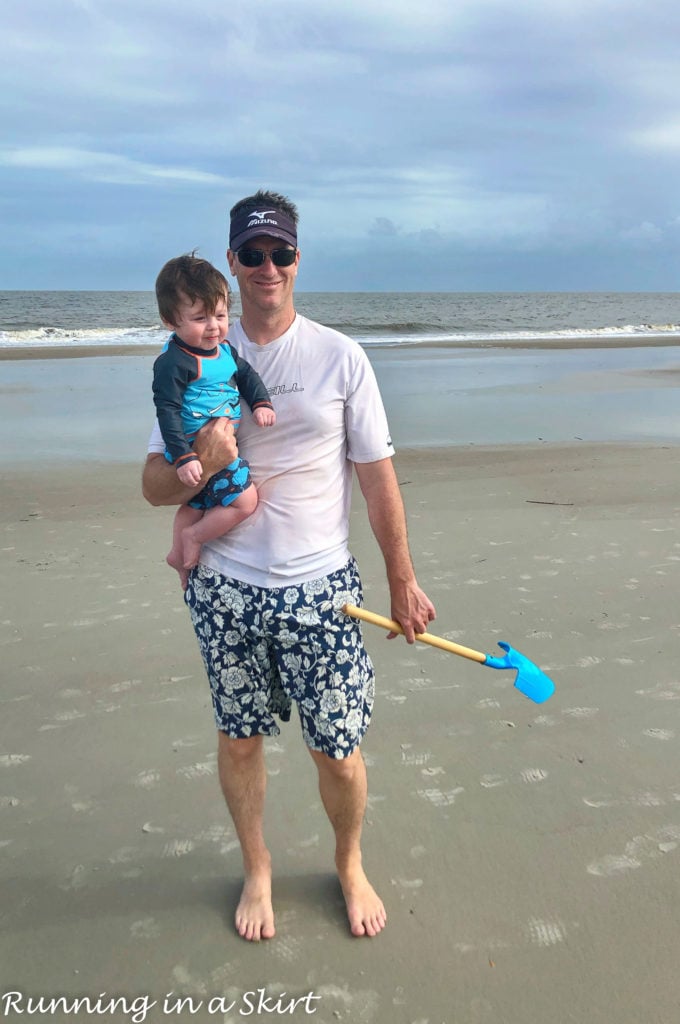 We made the most of our half-day on the beach and ended the day playing in the pool.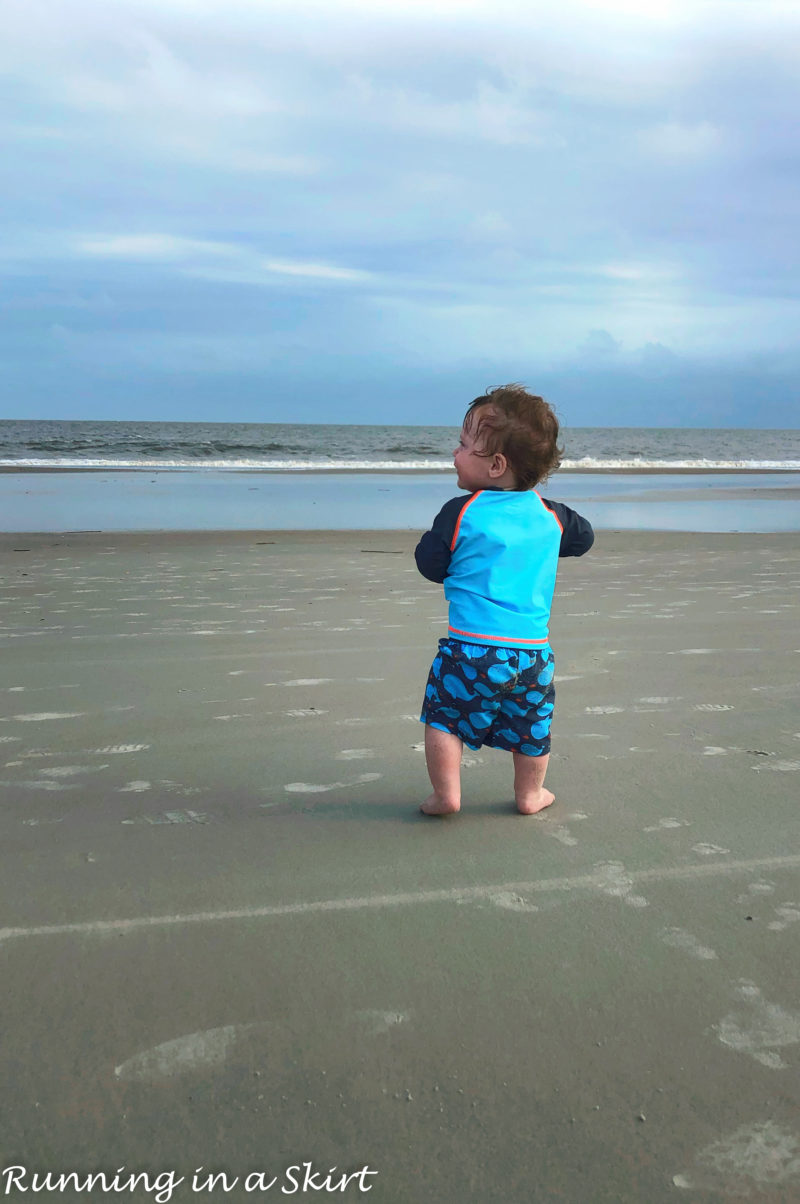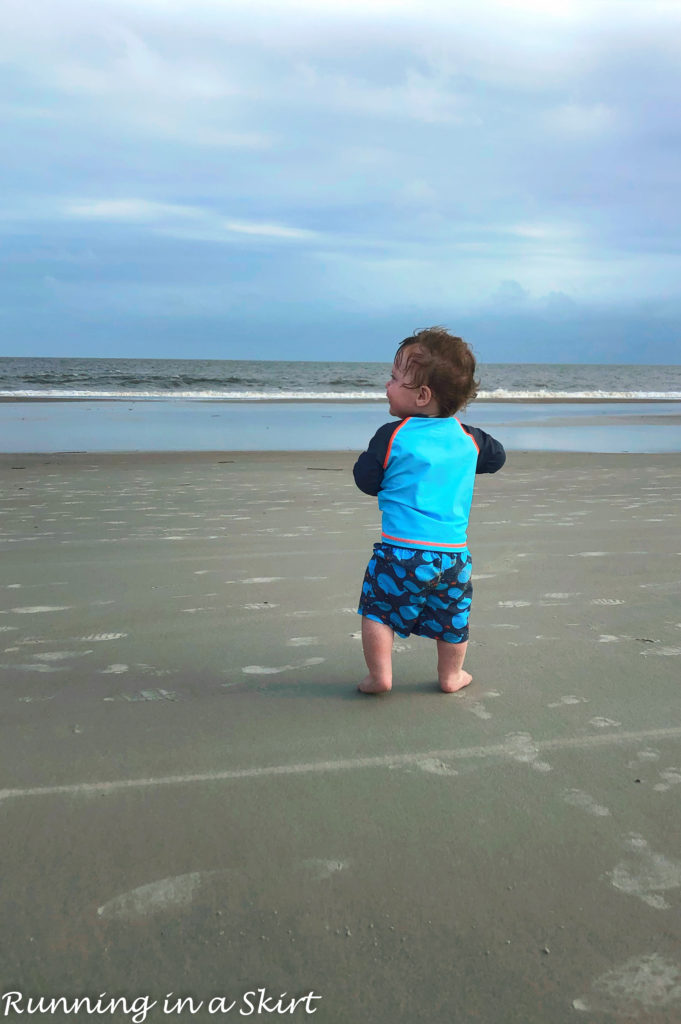 For dinner, we ordered from our favorite restaurant on the island, Charlies. I do miss being able to go out to nice dinners, but we've also really enjoyed our relaxing vacation evenings without the fuss of getting dressed up and going somewhere.
Saturday
Saturday we woke up to sunny skies and a gorgeous sunrise.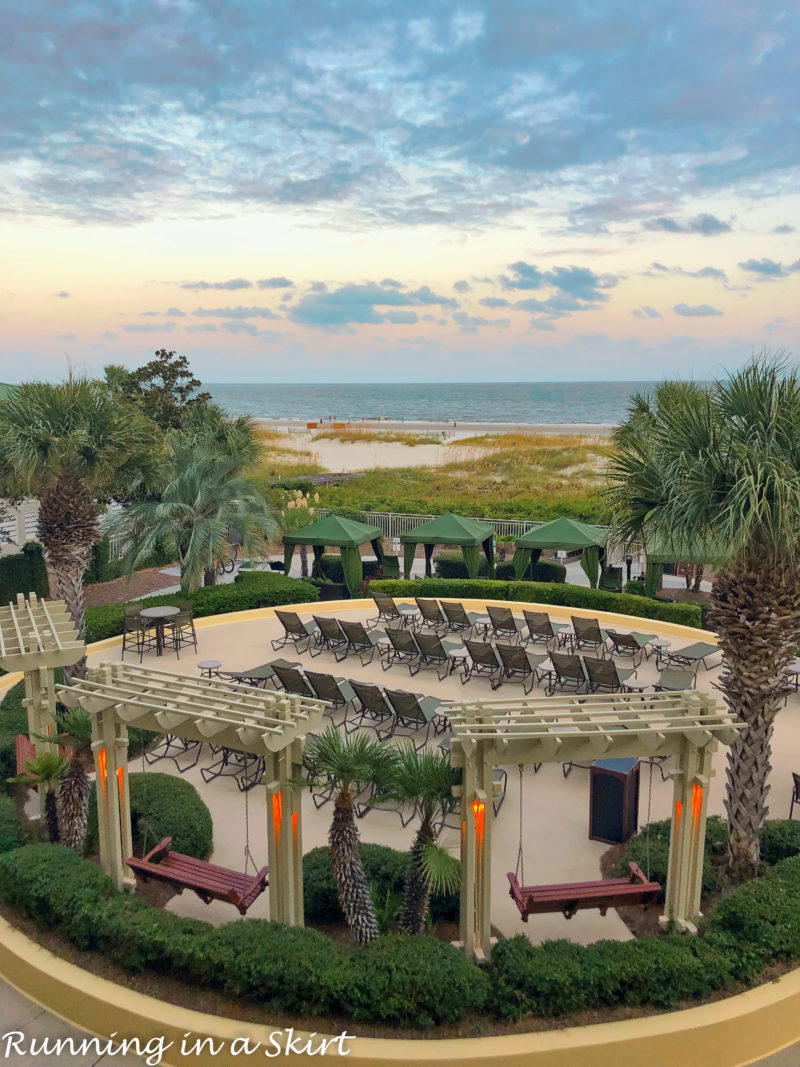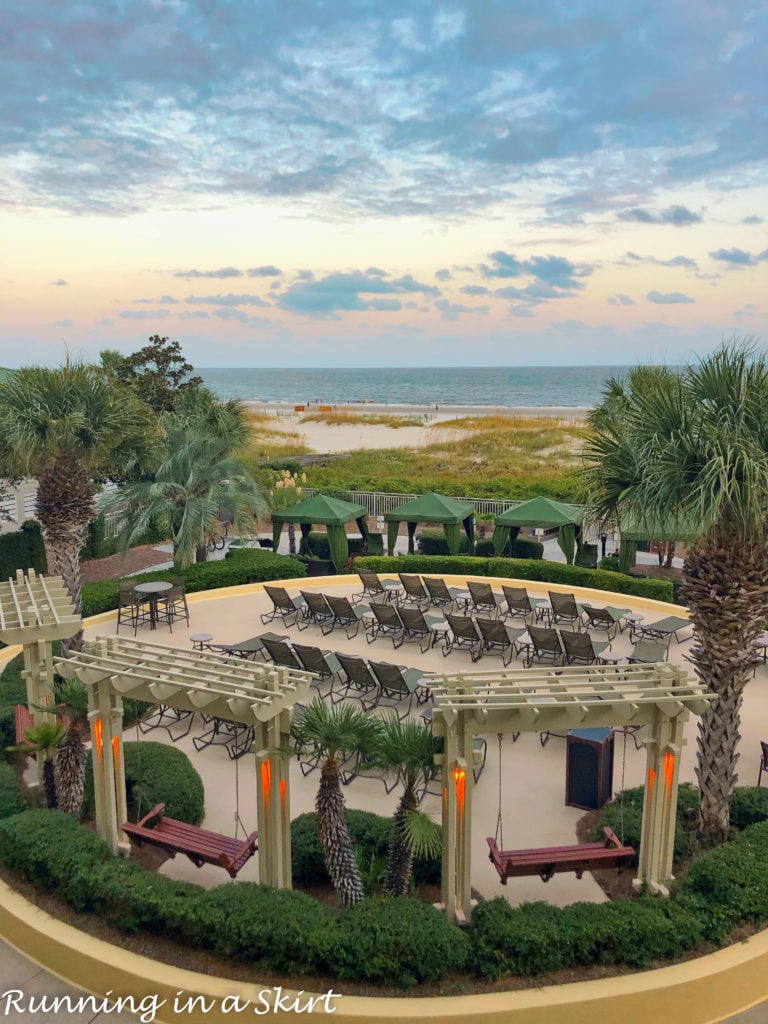 My Brother and his wife Erica decided to meet us last minute too and we were so excited to get out to the beach with them. For those of you who have asked he is doing great post car accident and is 100% recovered.
And in case you missed the news, Erica is pregnant with my niece who's due December 29th.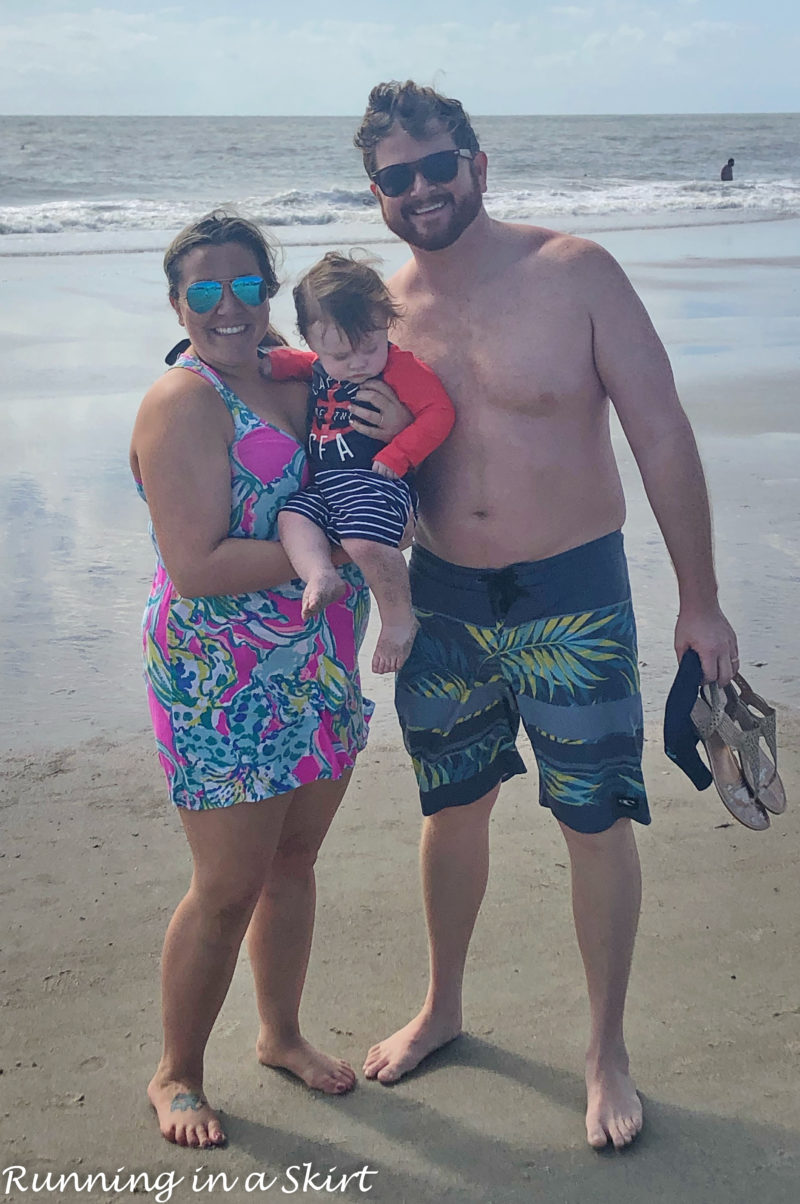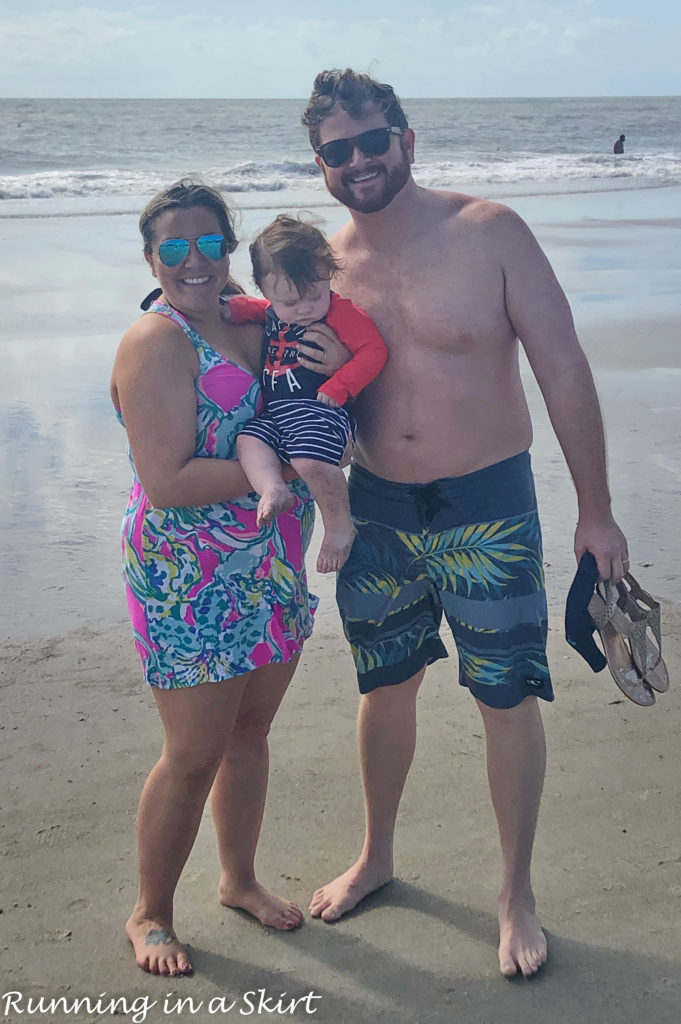 The babies definitely needed sun hats as we had the most gorgeous September day on the beach. I actually LOVE Hilton Head in Septemeber and fall. It's usually still pretty warm and it is a lot less crowded.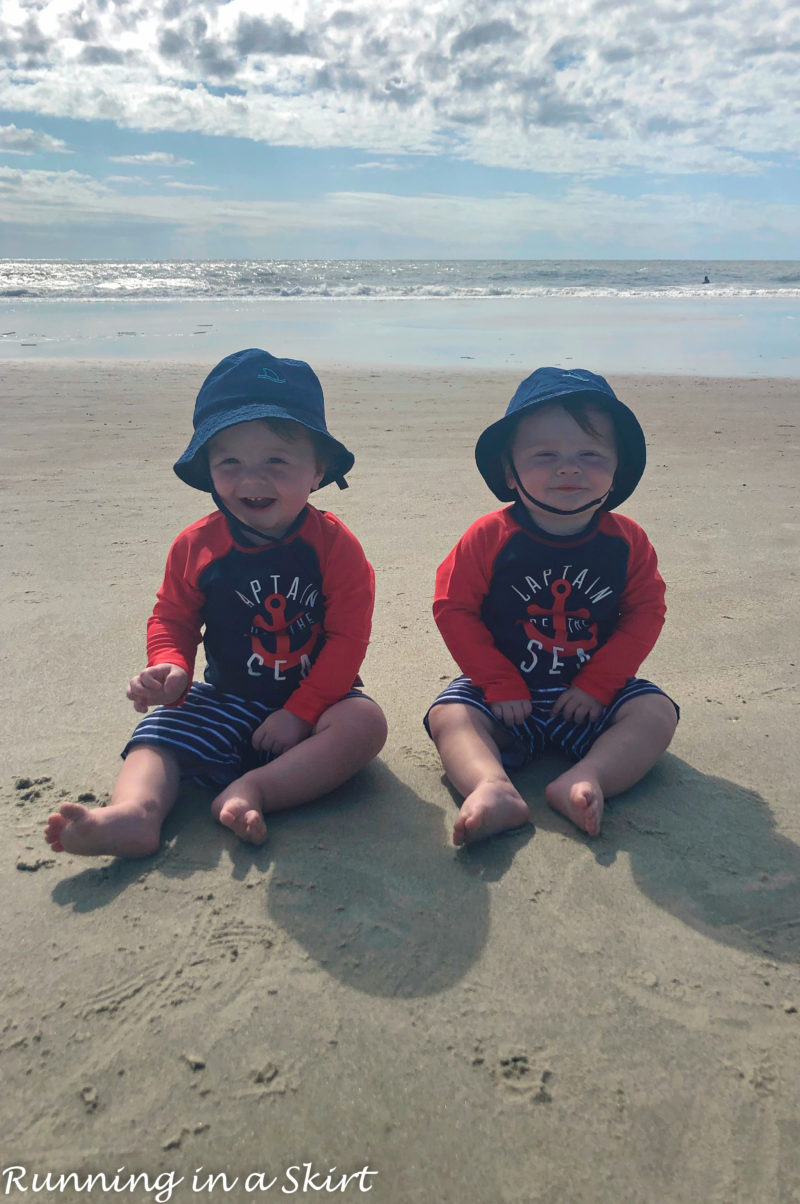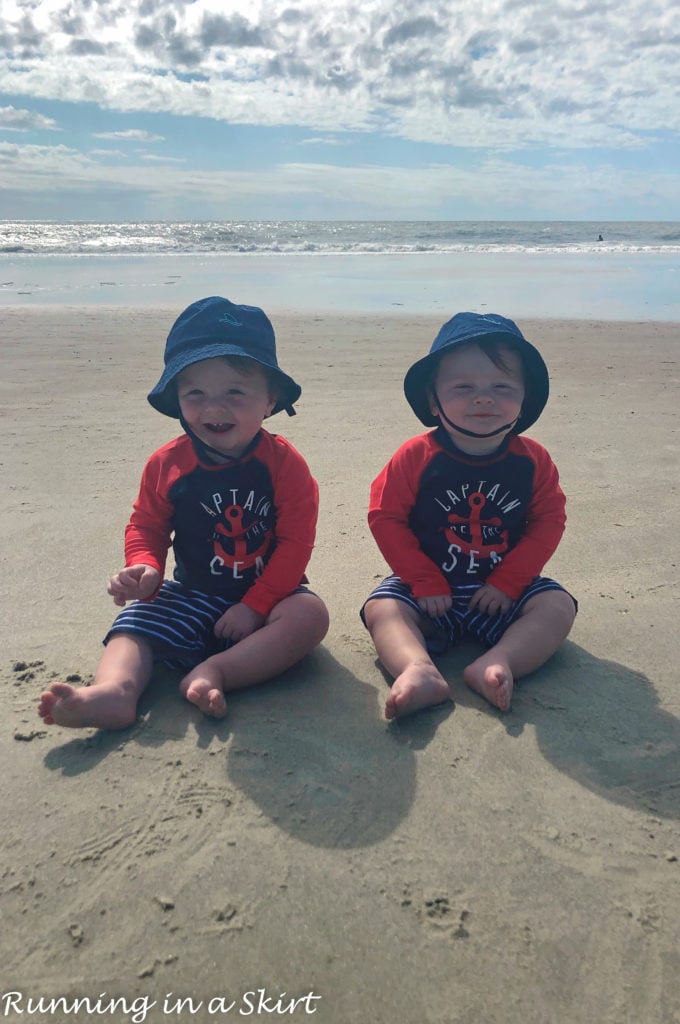 Hunter spent the morning practicing his moves.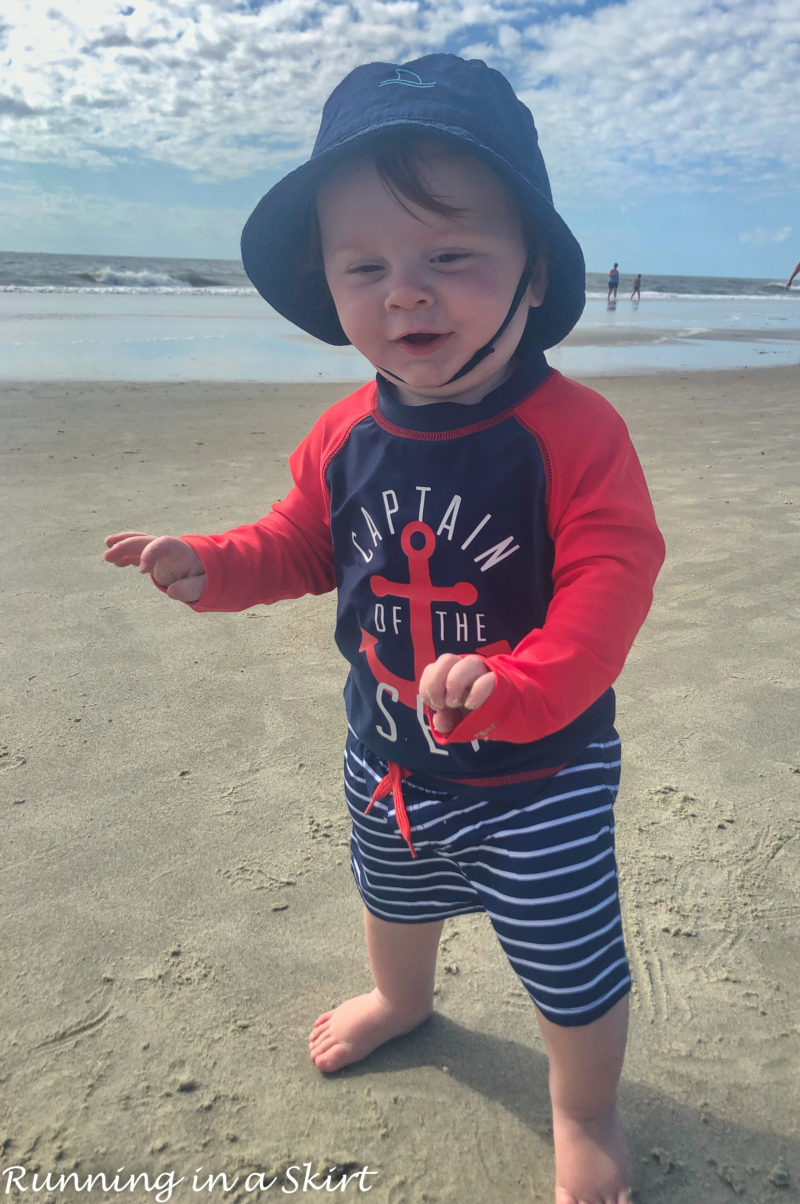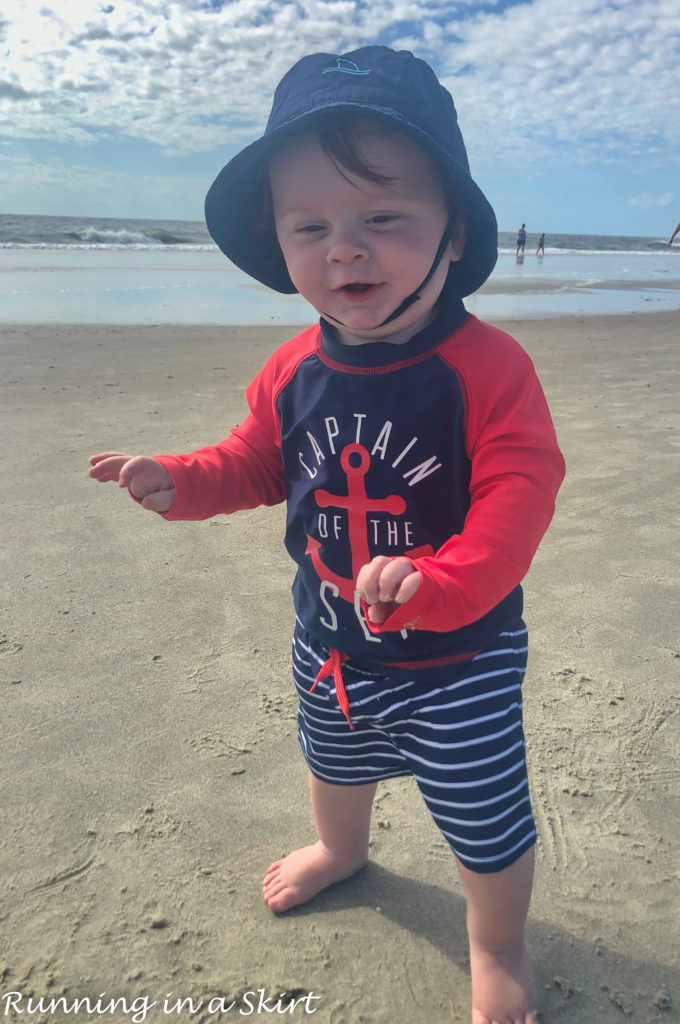 Jackson had this sweet smile for most of the day too.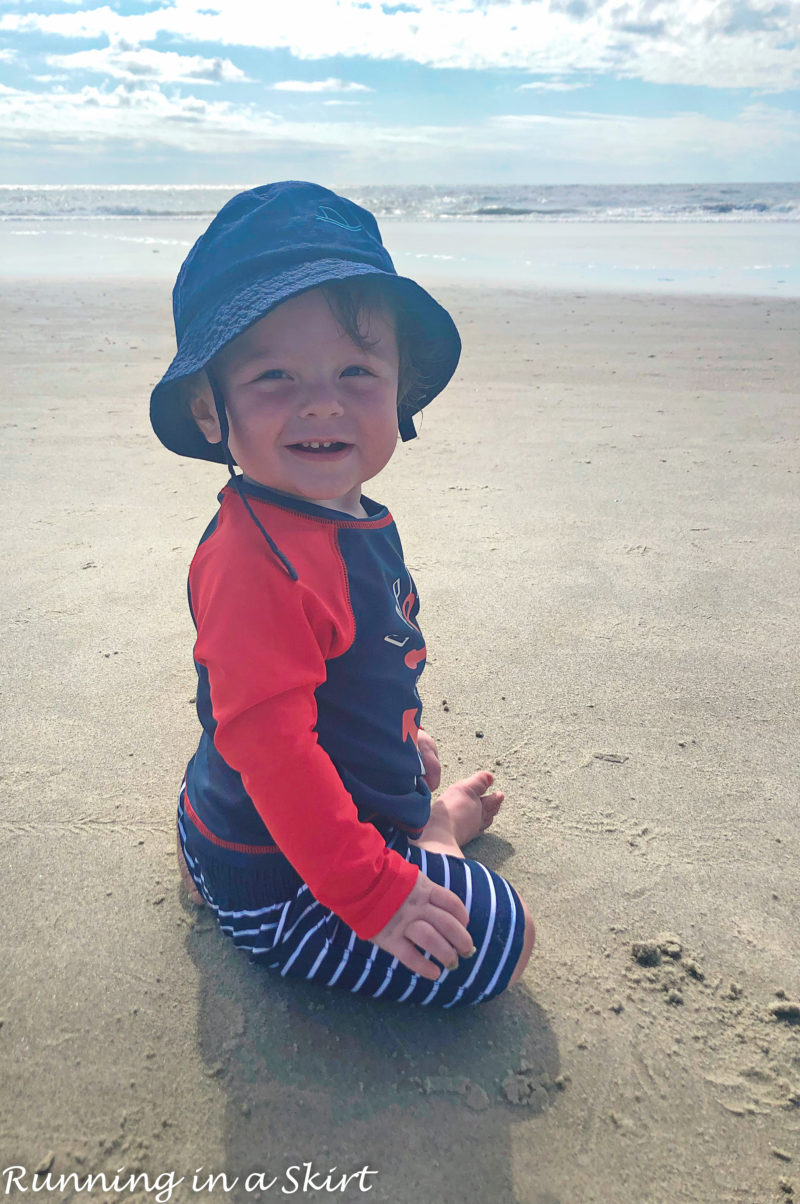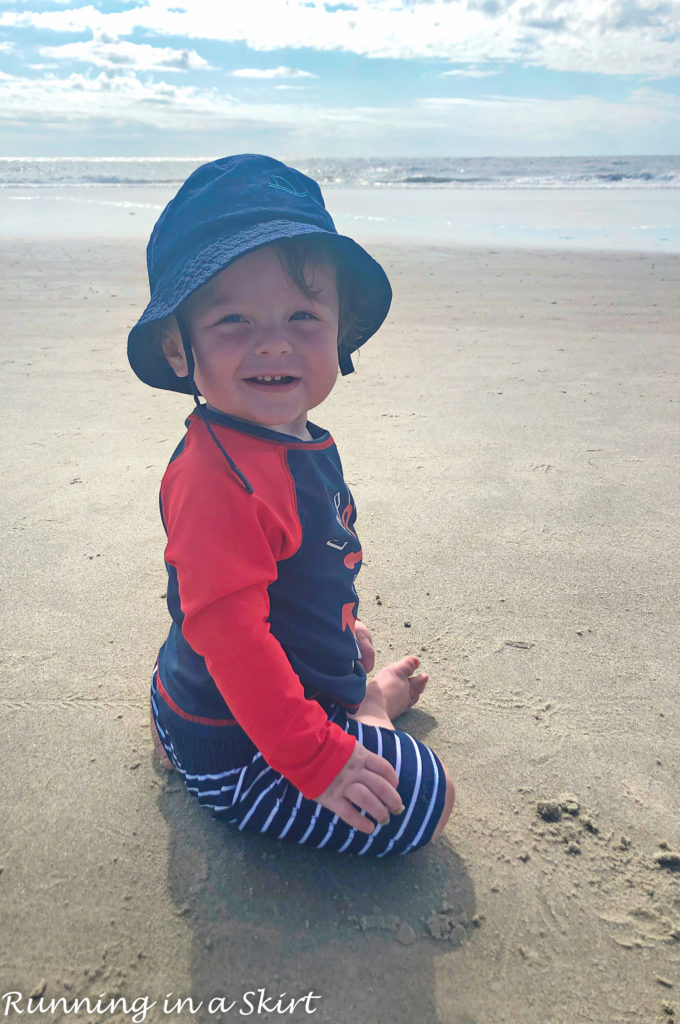 Around one we took the babies back to the room for their naps. We ordered food from the resort and enjoyed it on our balcony.
After the nap, we lathered the babies up again and took them back out. This time they were loving the tide pools.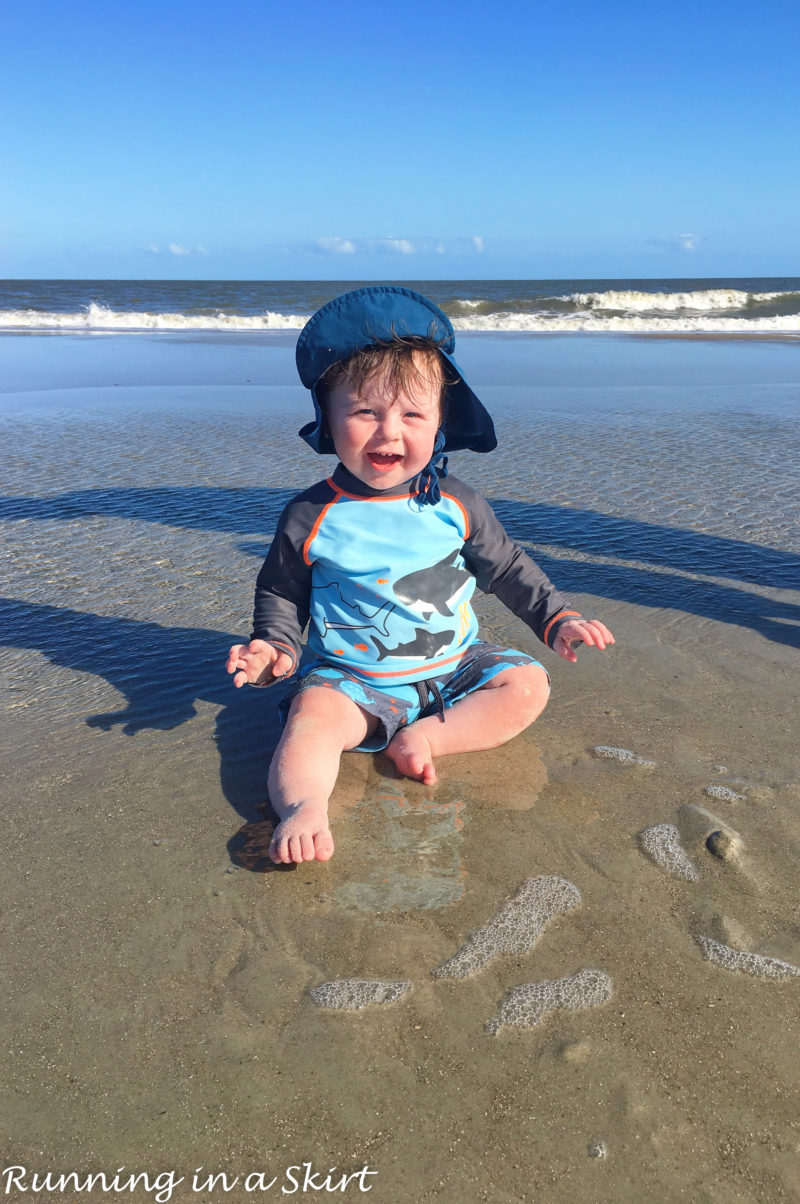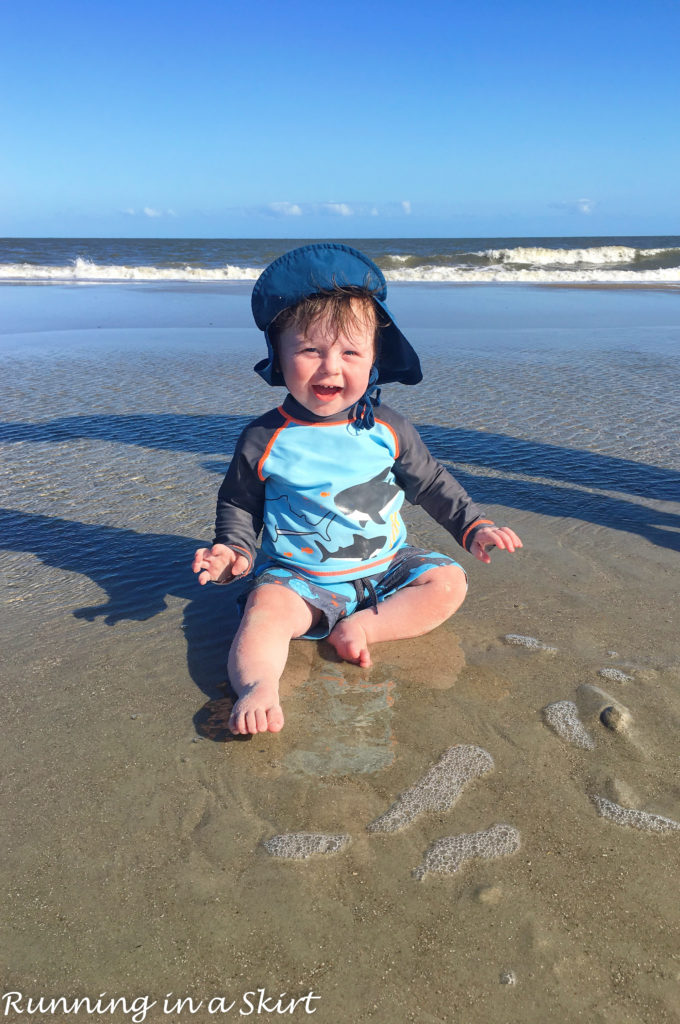 I love that Hilton Head has these for kids at low tide. It's such a perfect place for them to explore.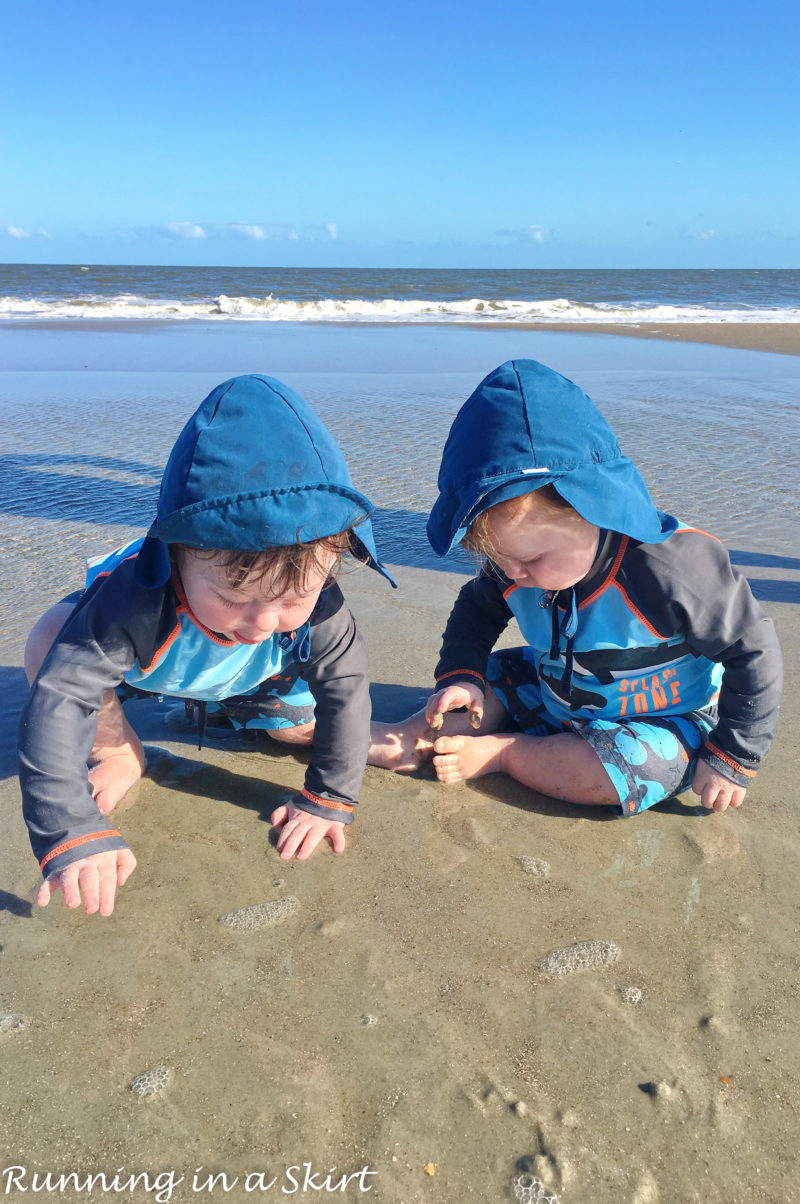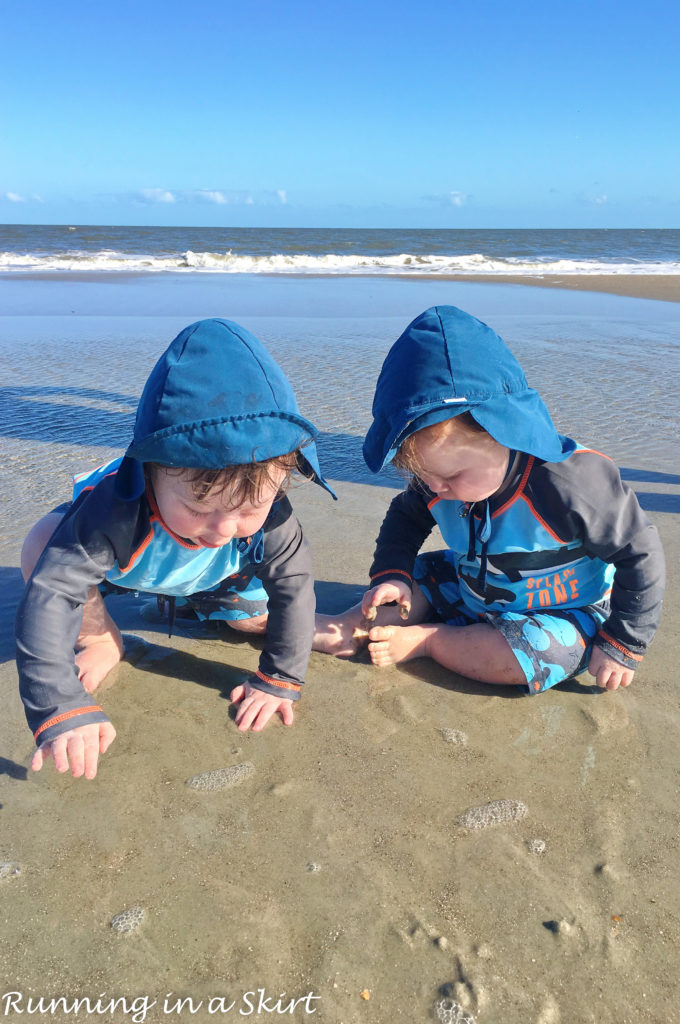 Hunter also played with this shovel more. He walked around with it all weekend. It was so funny.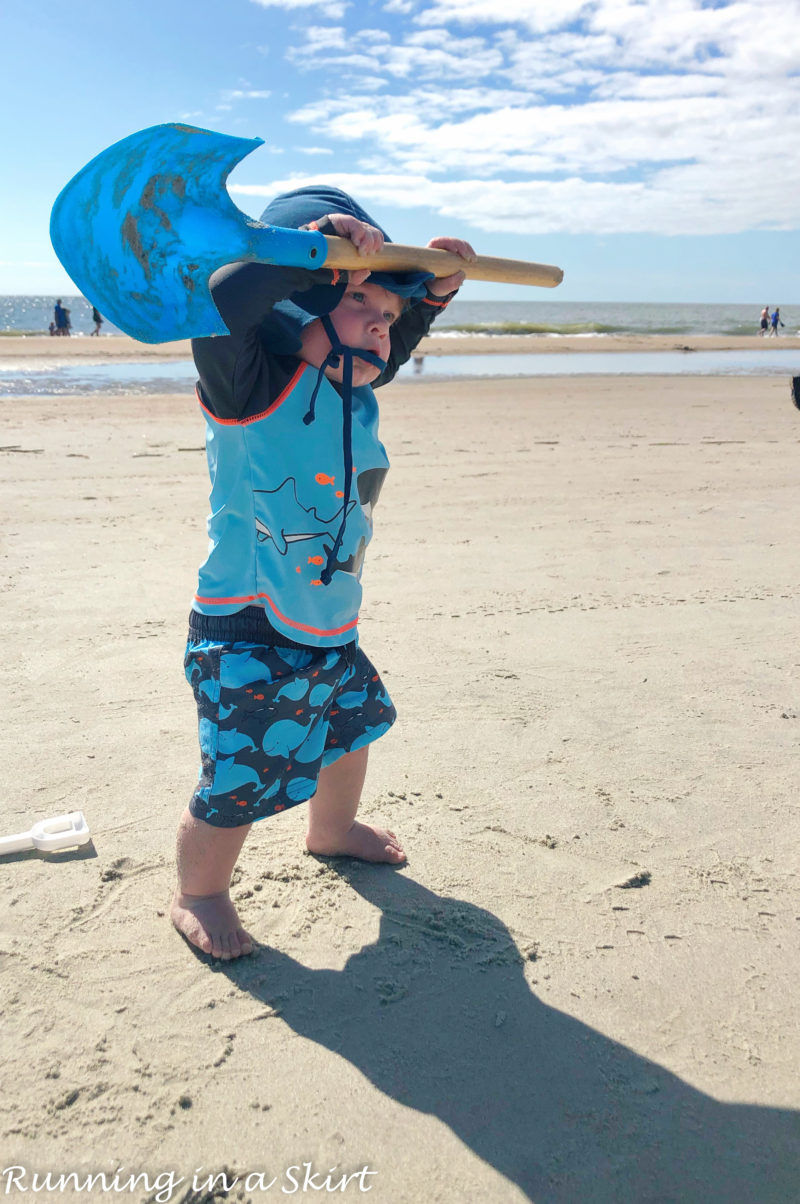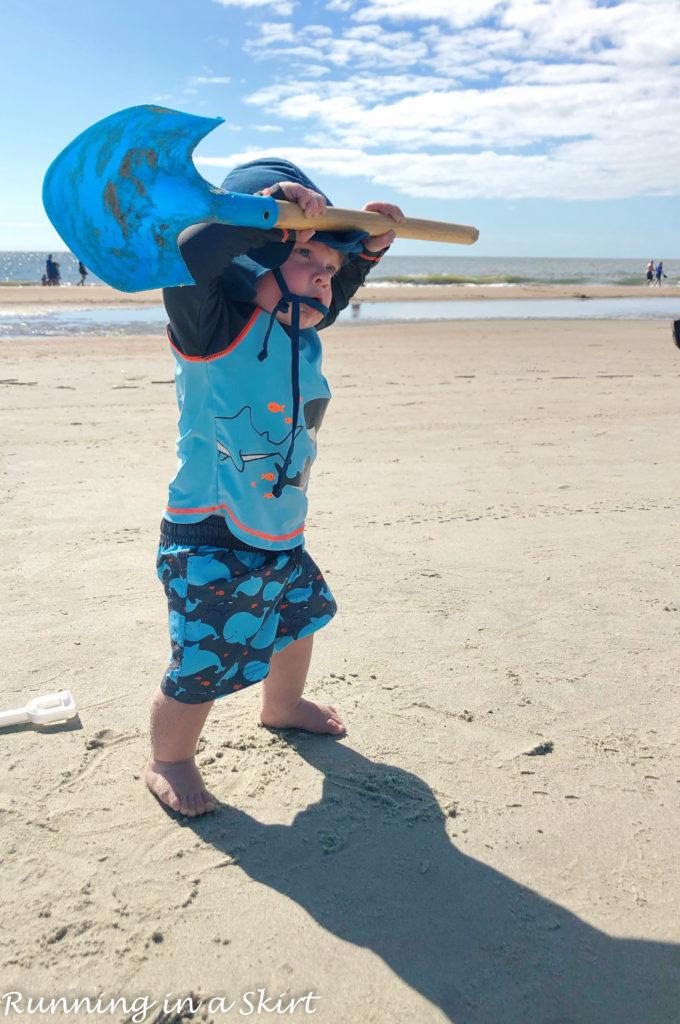 We ordered dinner in again Saturday night from Skull Creek Boathouse. We had a lovely night catching up and enjoying being outside.
Sunday
We debated whether it was worth the effort to take the babies back out to the beach Sunday. We had to go back home midday and the logistics of packing and still having stuff for them to go to the beach seemed a little overwhelming. We decided to suck it up and make it happen though!
And boy... was it worth it. The twins had just as much fun on Sunday.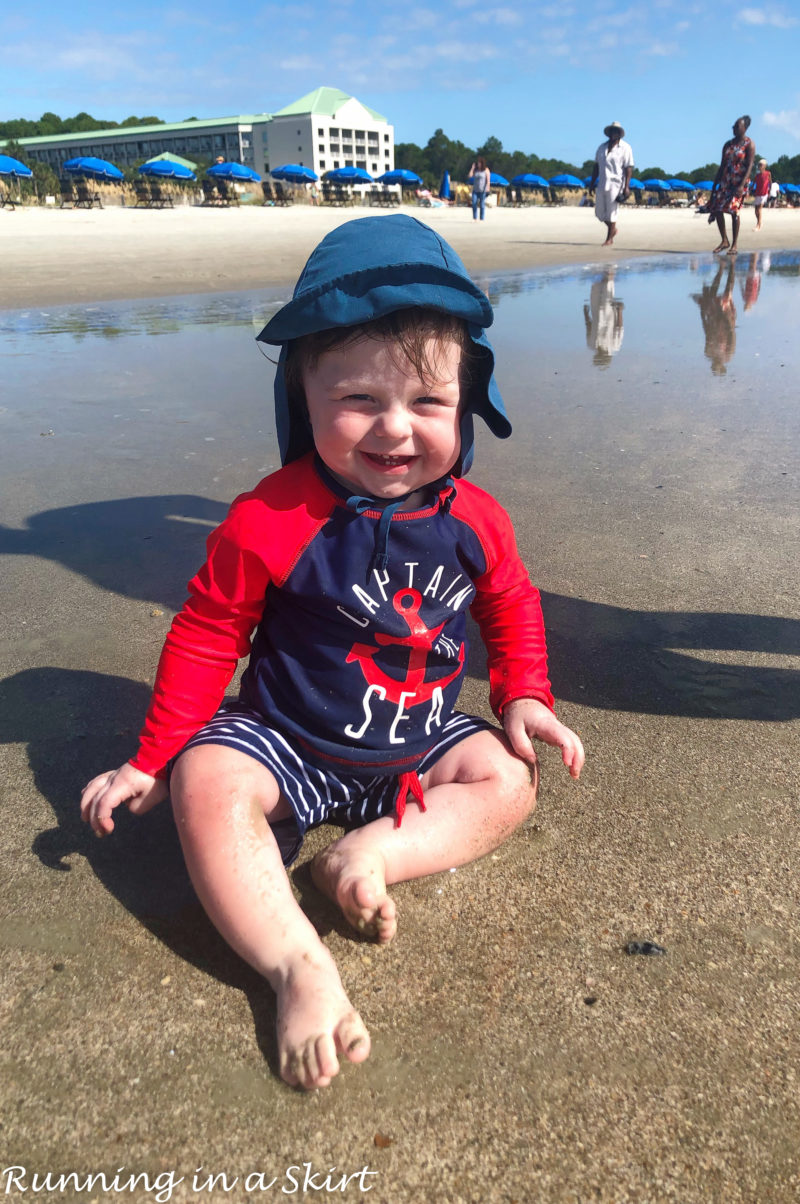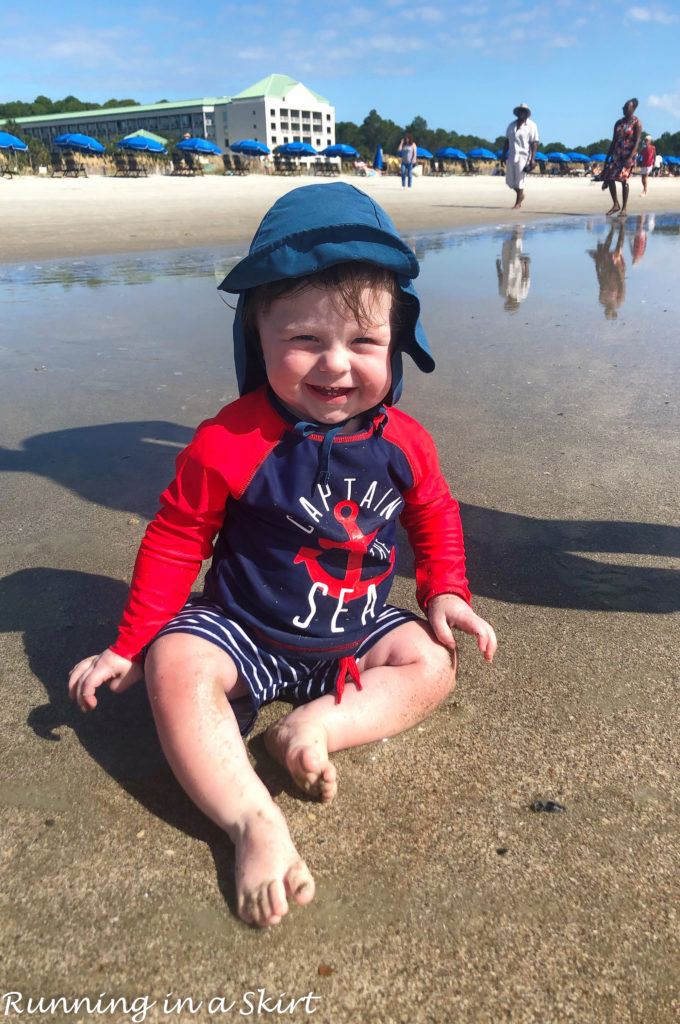 They played with their Aunt and Uncle, ate sand and soaked in the sun. They even made some friends on the beach.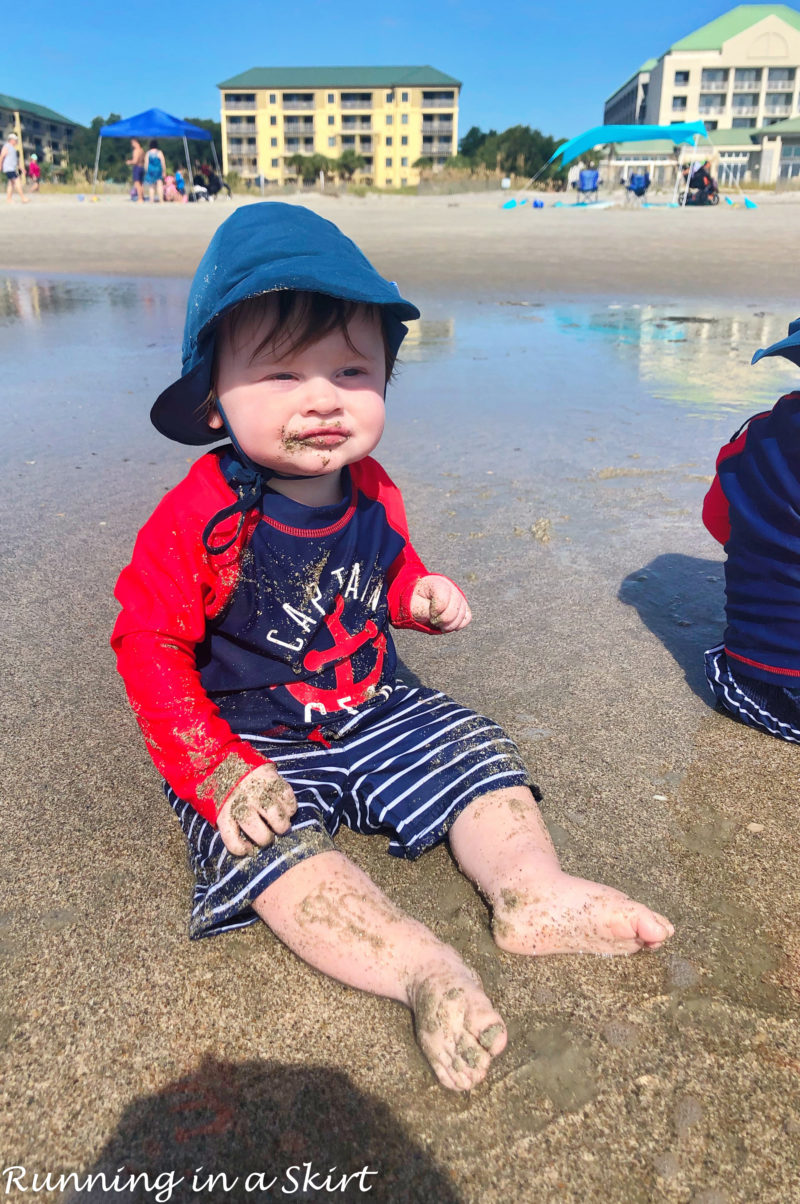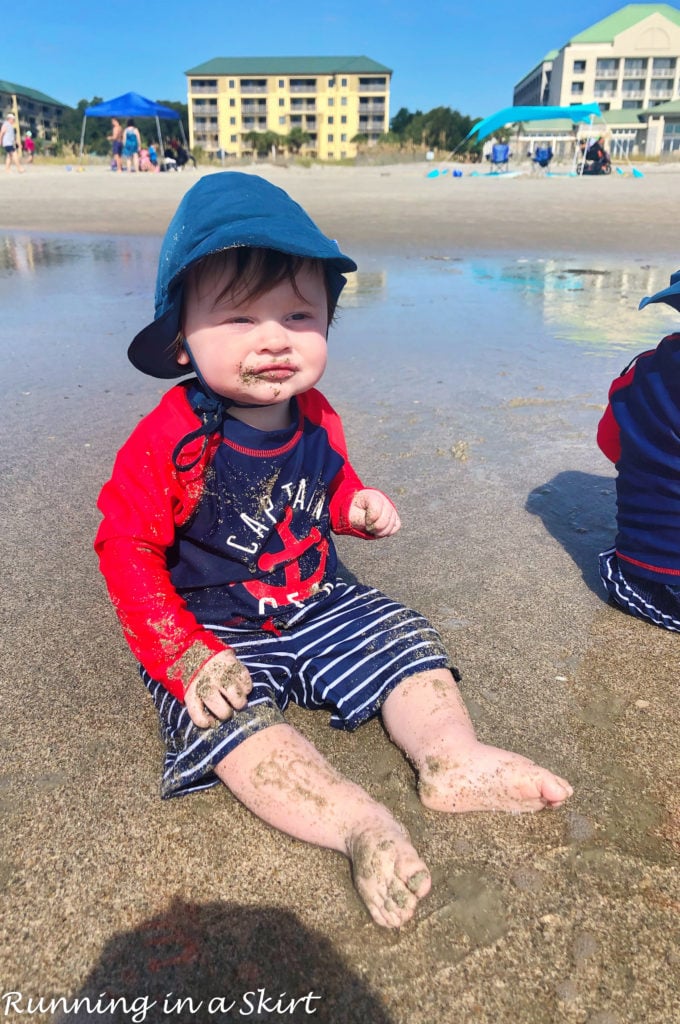 We ended up packing up just before their nap and flying home during their afternoon nap. It was a bit of a scramble and everyone came home a little sandy, but it was still worth it.
Was it worth it?
The Hubs and I were pretty tired from it all BUT I'm so glad we went. I know we'll go back to the beach soon but at the rate they are growing they will be much more toddler-esque the next time we go. I'm so glad we got one last time at the beach with them being babies. As the twins approach their first birthday I'm becoming more and more aware of how quickly they grow up.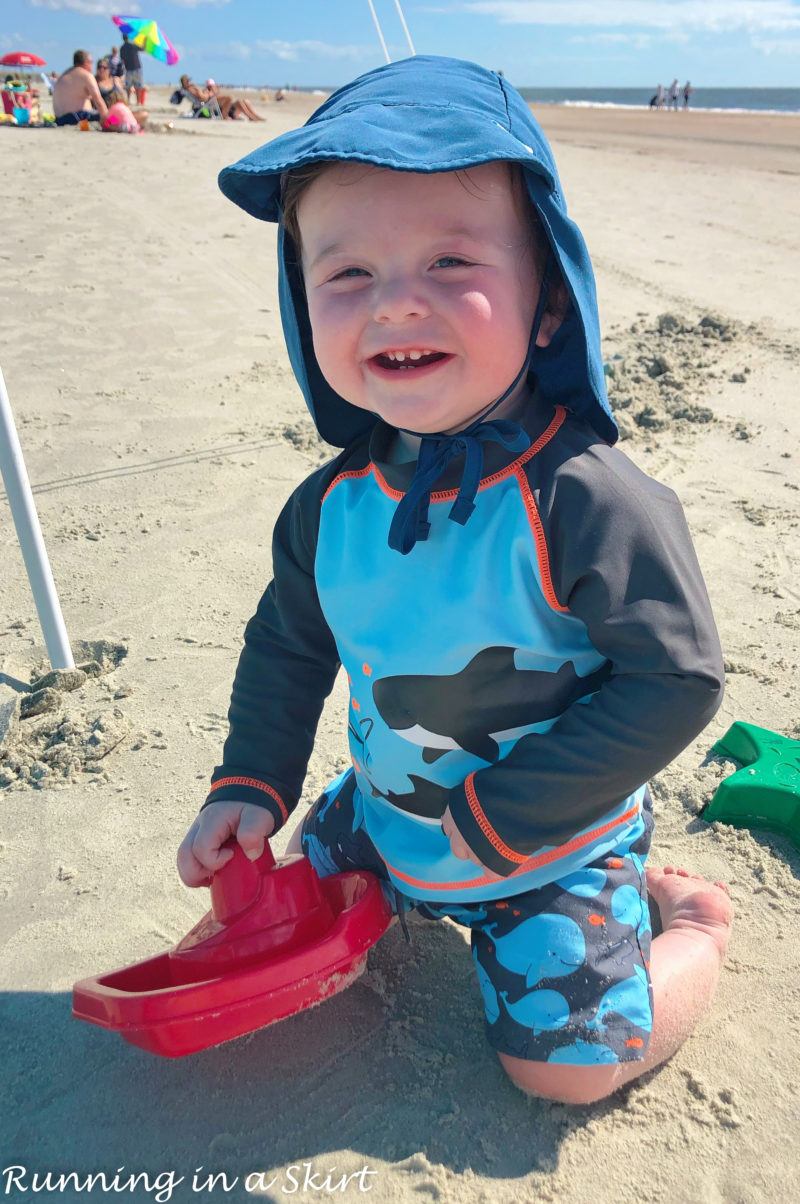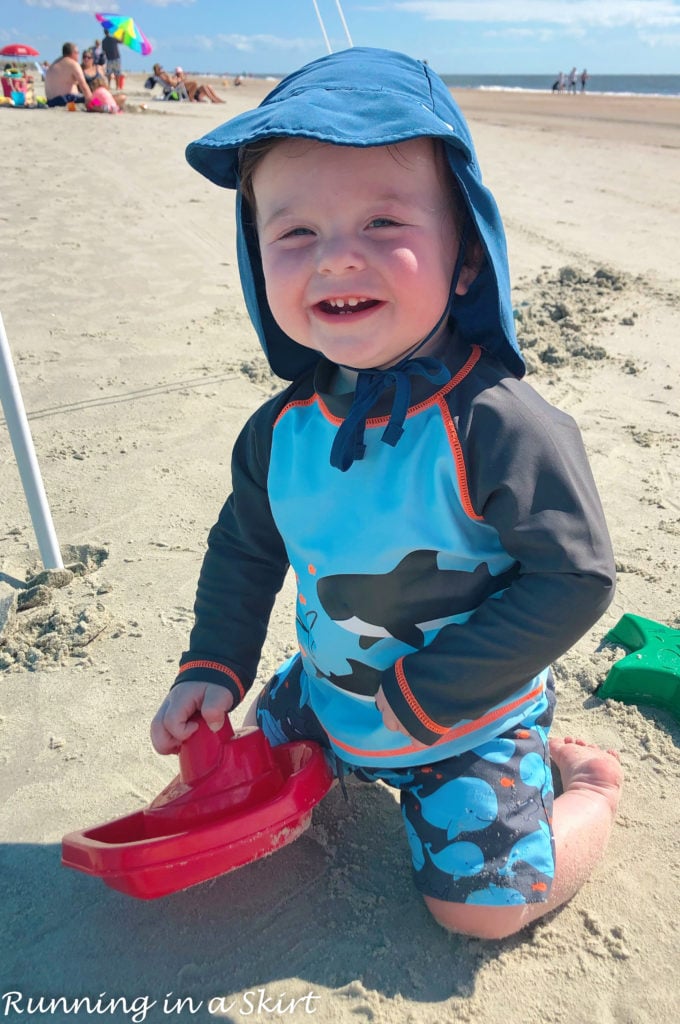 It was a lot of work but Hilton Head in September is never a bad idea! We made some pretty magical memories we will remember for a lifetime.
Love Hilton Head?
Your turn!
Do you like to go out to eat on vacation or stay in?