Hi guys! I thought I'd share a few scenes and highlights from our last minute trip to Hilton Head in this past weekend. We were thinking about going to the beach later this summer, but after looking at our calendar it was nearly all booked up in August with baby stuff so we decided to just GO! We figured our last minute trips are probably going to be a lot less frequent in the coming years, so we might as well be spontaneous now. I was a little worried Hilton Head in July would be too crazy with people, but it was perfect. I hope you enjoy the photos!
Hilton Head in July
Friday
We got up early Friday morning, took Makena to doggy daycare and we were off!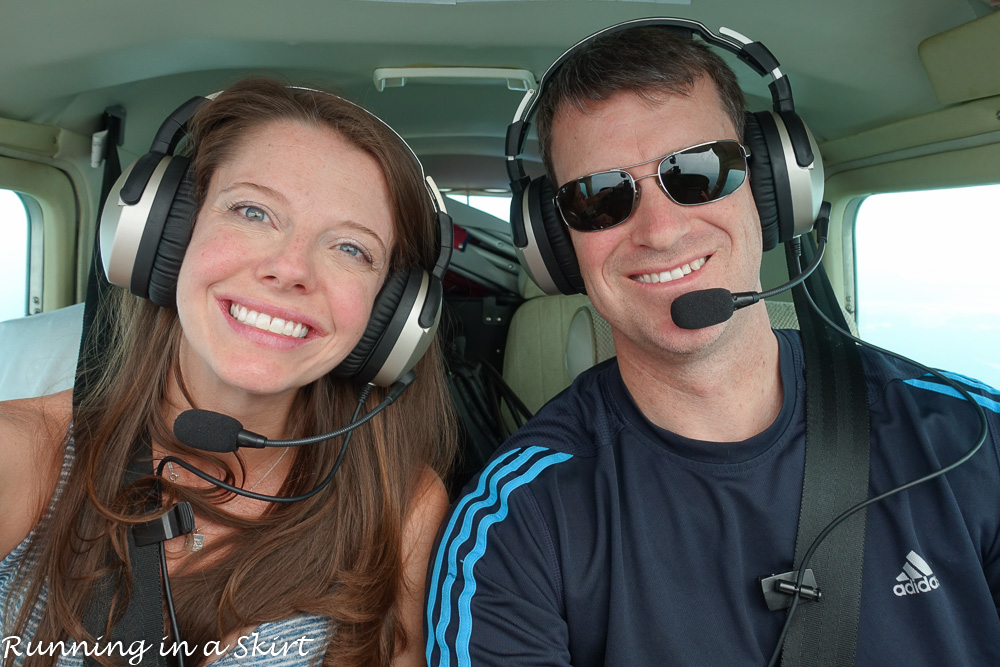 By 11 AM we were on the island and made our first stop at Hudson's on the Docks.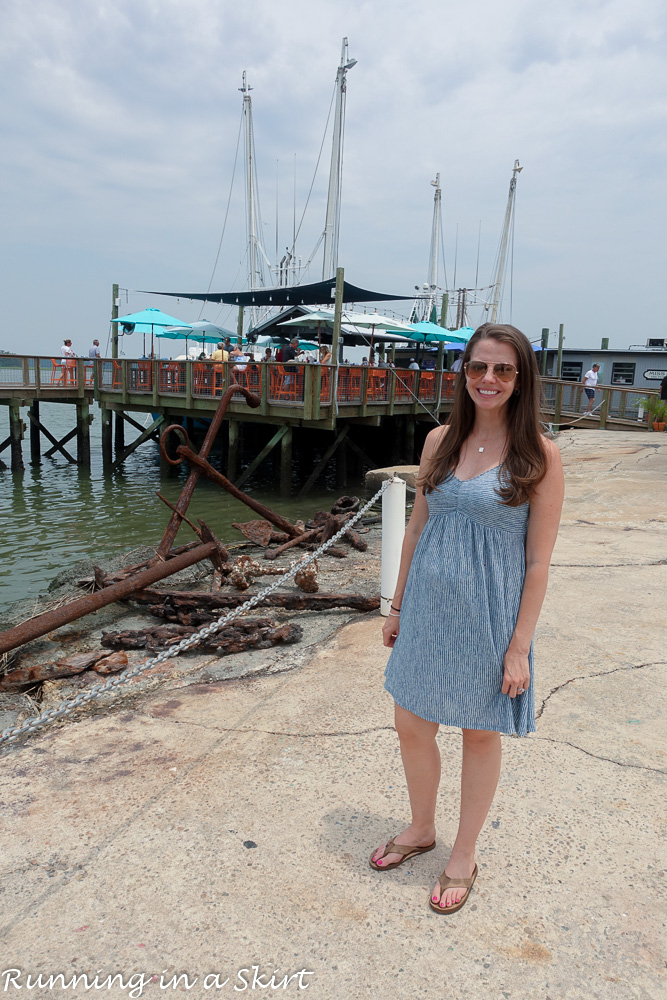 We shared some grilled oysters (they were fully cooked!)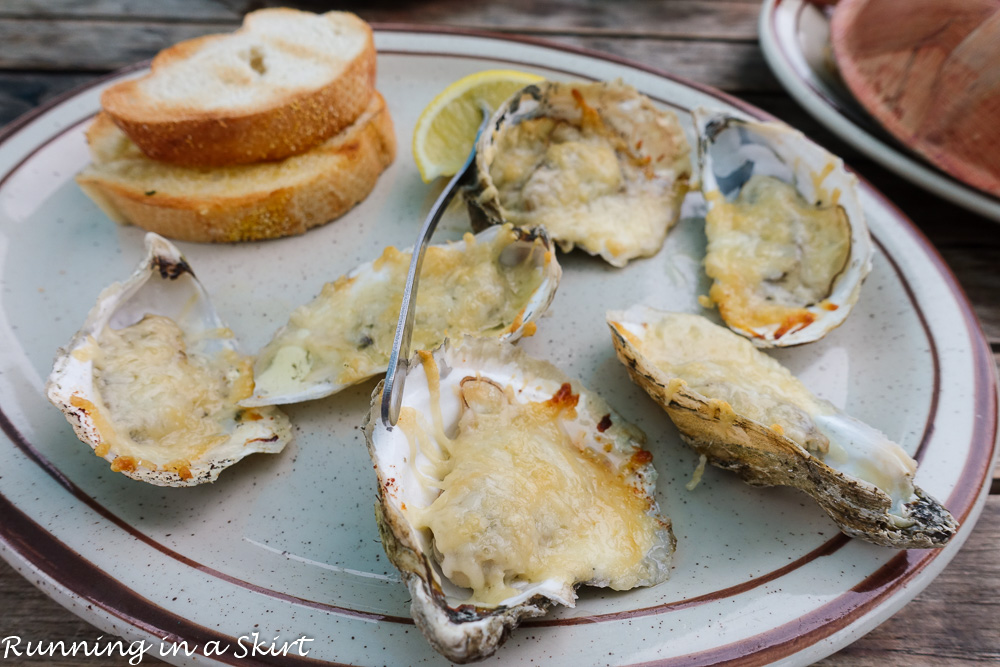 We also shared an order of their fresh shrimp. In my opinion, they have the best shrimp I've ever tried.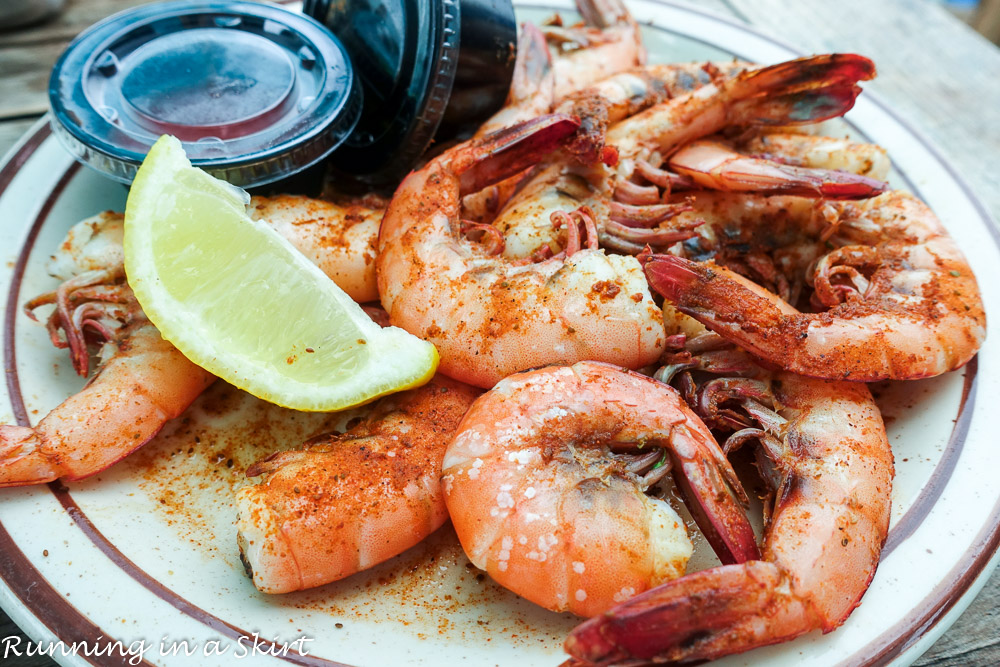 We also split a delicious fish sandwich which hit the spot.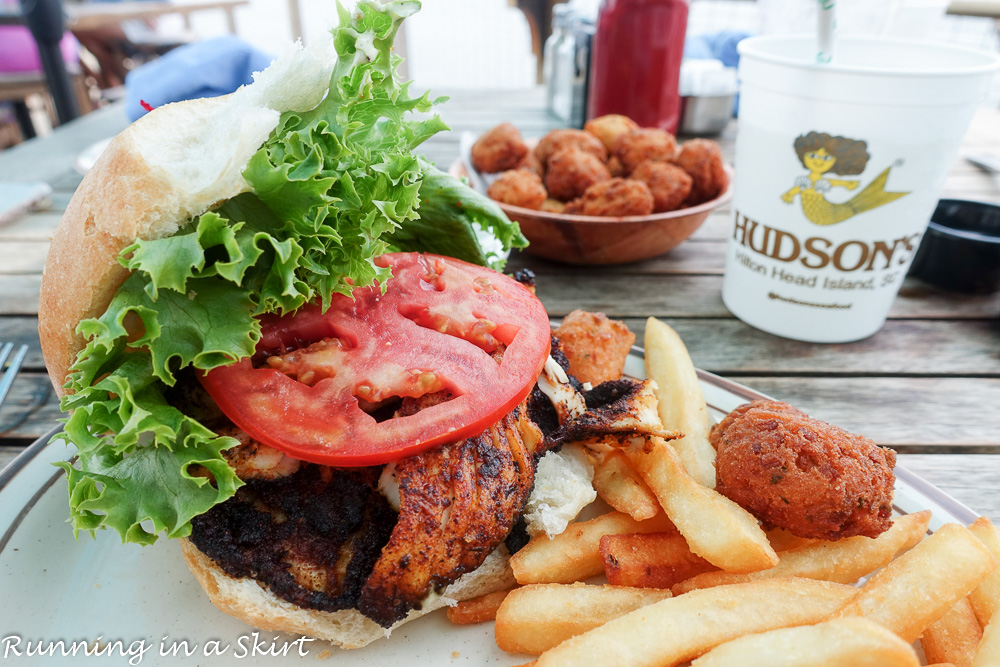 We beat the crowds and got a wonderful table right on the water. It was the perfect relaxing way to start off the trip.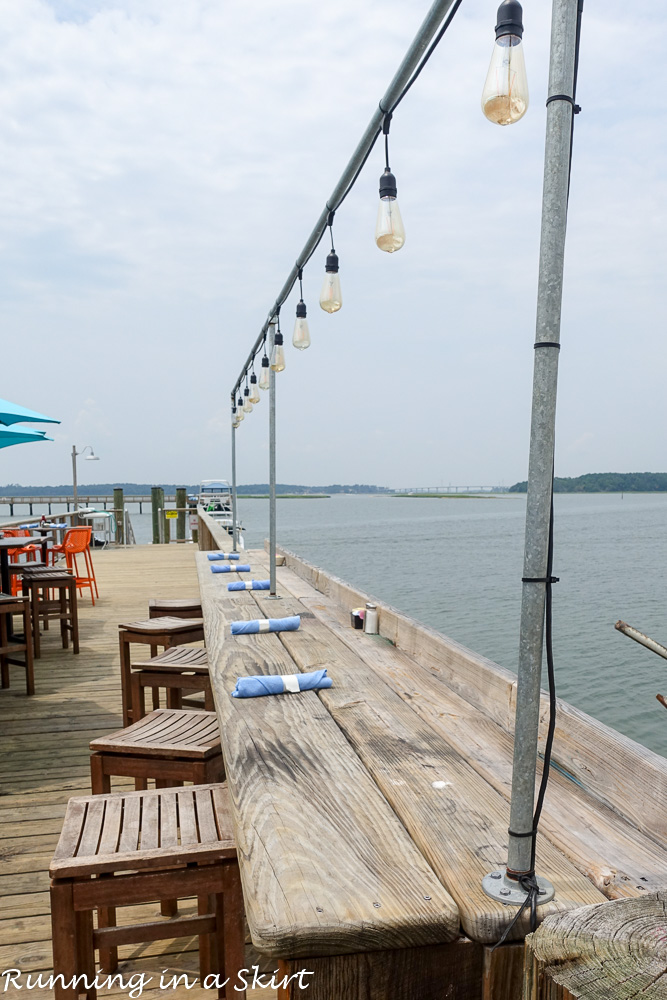 After lunch, we checked into our hotel and quickly made out way out to the beach. We enjoyed the views for a few hours and then some really large clouds starting building behind us. It started to thunder and we relocated to our balcony to watch the show. It never actually rained but we got to watch some really amazing storms in the distance. Most people would be sad to lose out on beach time, but I love watching storms at the beach.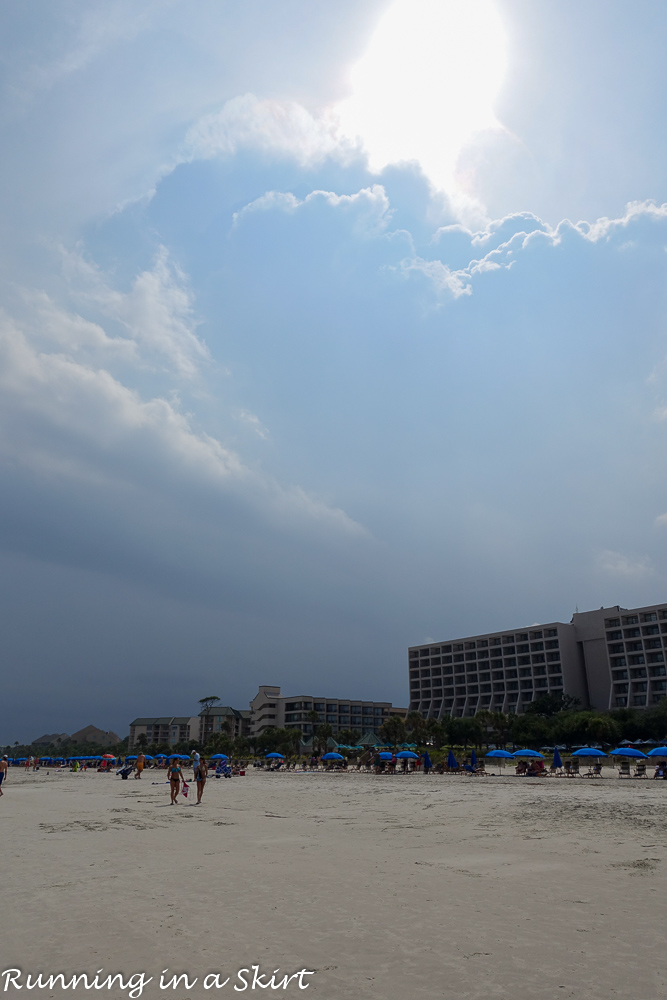 Luckily the skies cleared just in time for dinner! We drove into Sea Pines and walked about South Beach near the Salty Dog for a bit.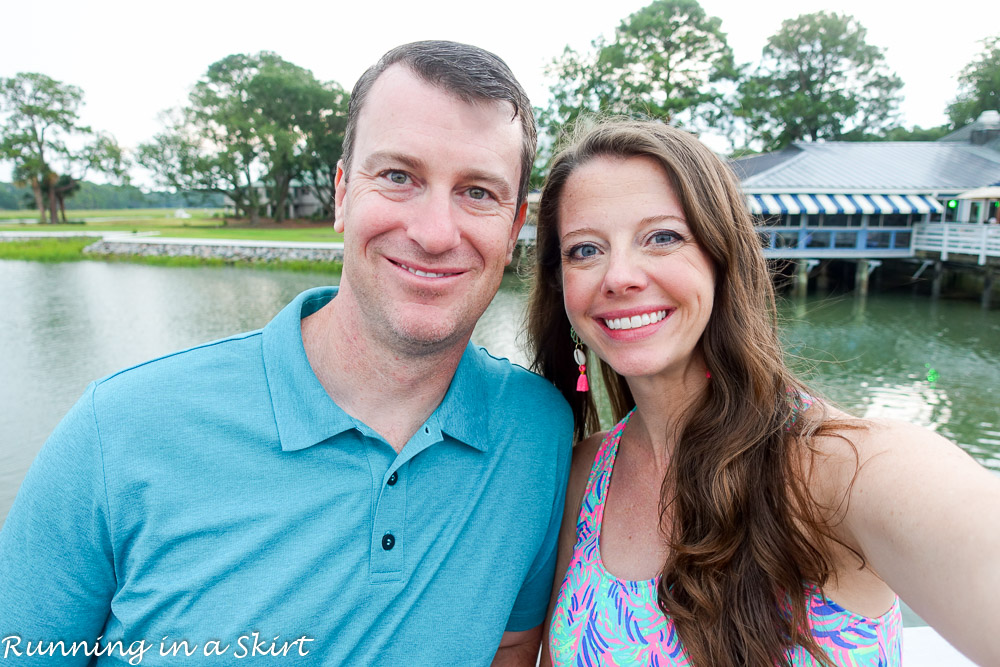 This is one of my favorite parts of the island.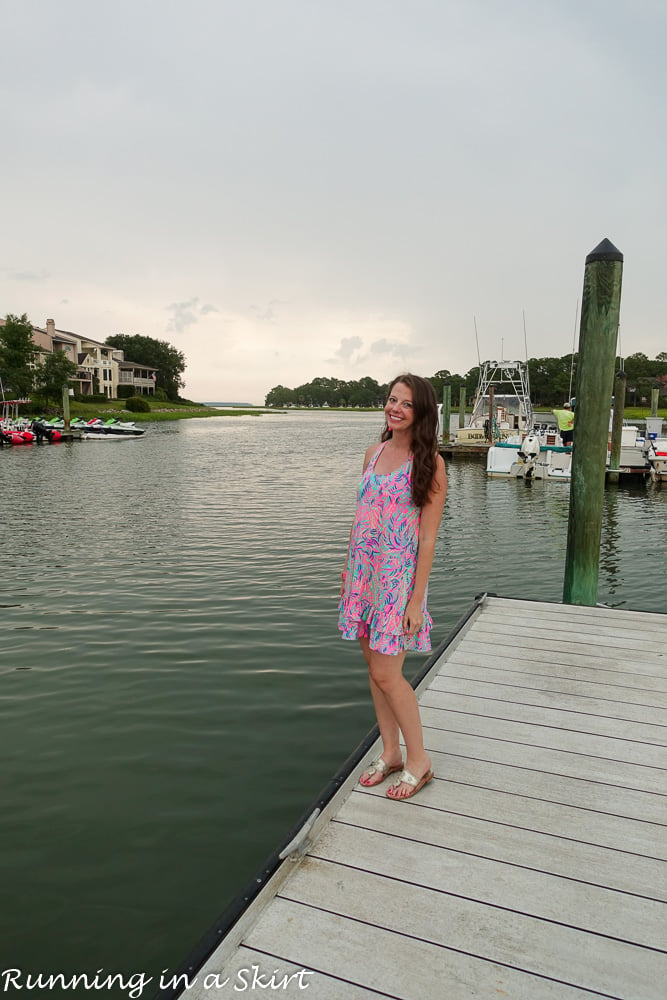 For dinner, we ate at Coast. It started raining again but we snagged one of the last outdoor tables under a really nice awning. It was actually super relaxing to watch the rain while eating. Highlights of our meal were this epic plate of calamari...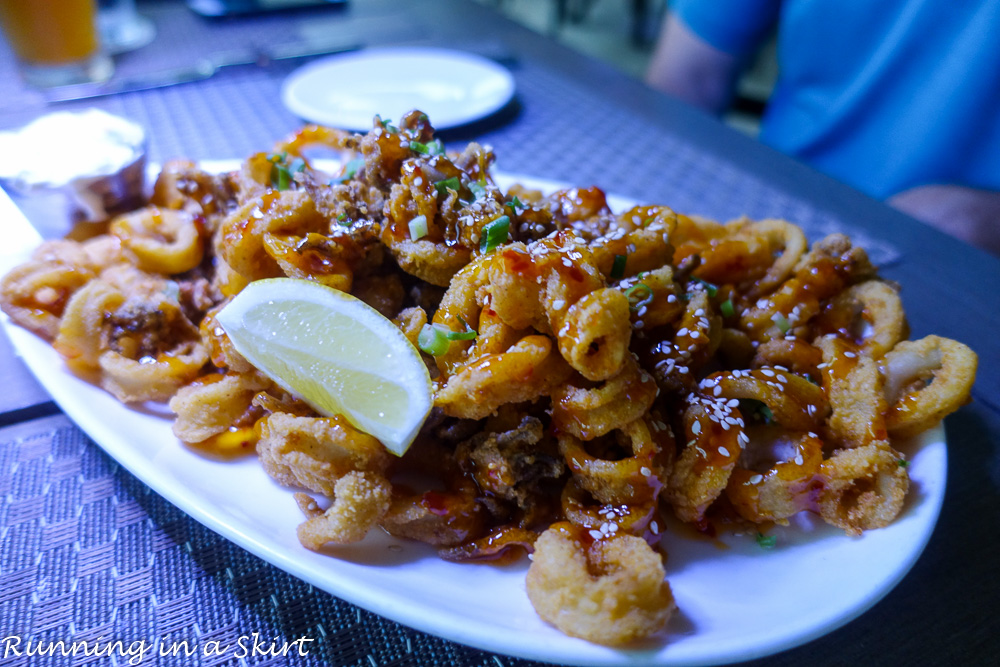 ... and we also liked the grouper with risotto.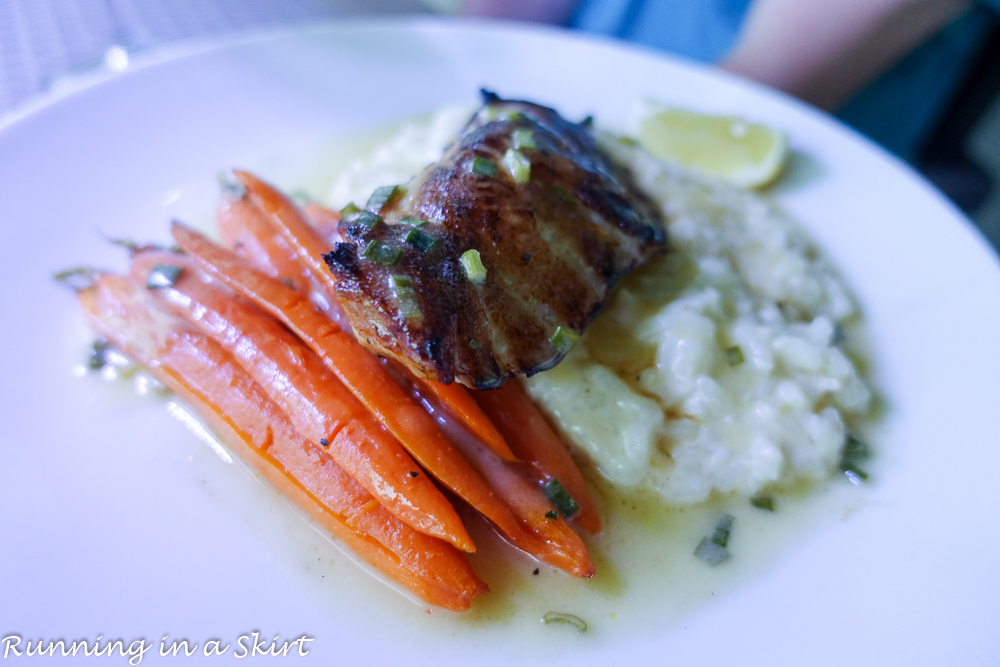 After dinner, we went to bed early and enjoyed not working on the to-do list!
Saturday
Saturday we woke up to gorgeous blue sunny skies! The Hubs set up our beach gear and spent the day here.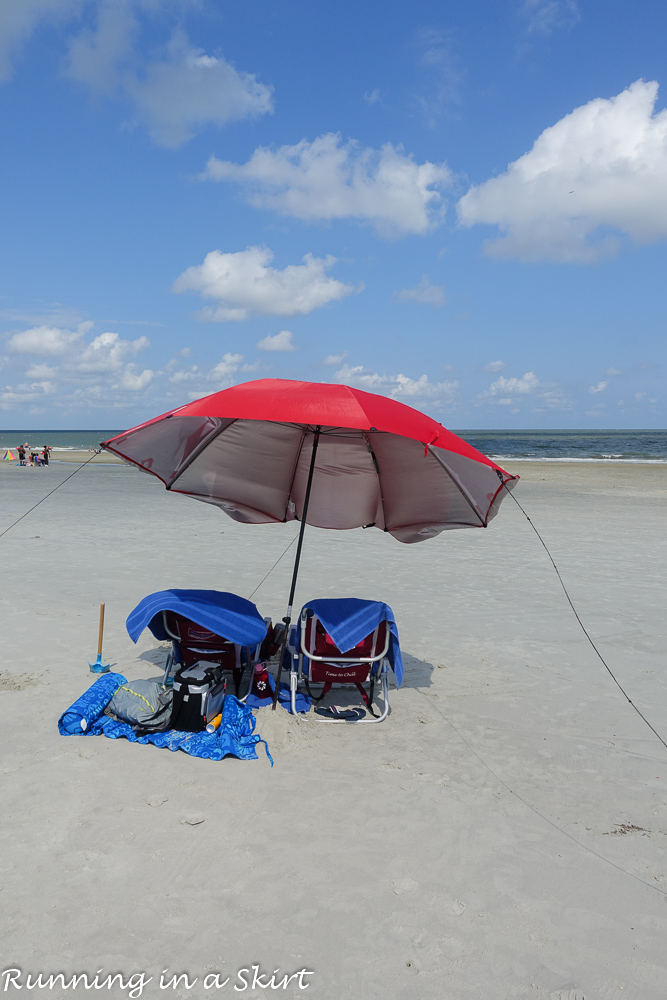 We both talked about upgrading our umbrella to a tent when the babies come! Either way, we loved our view.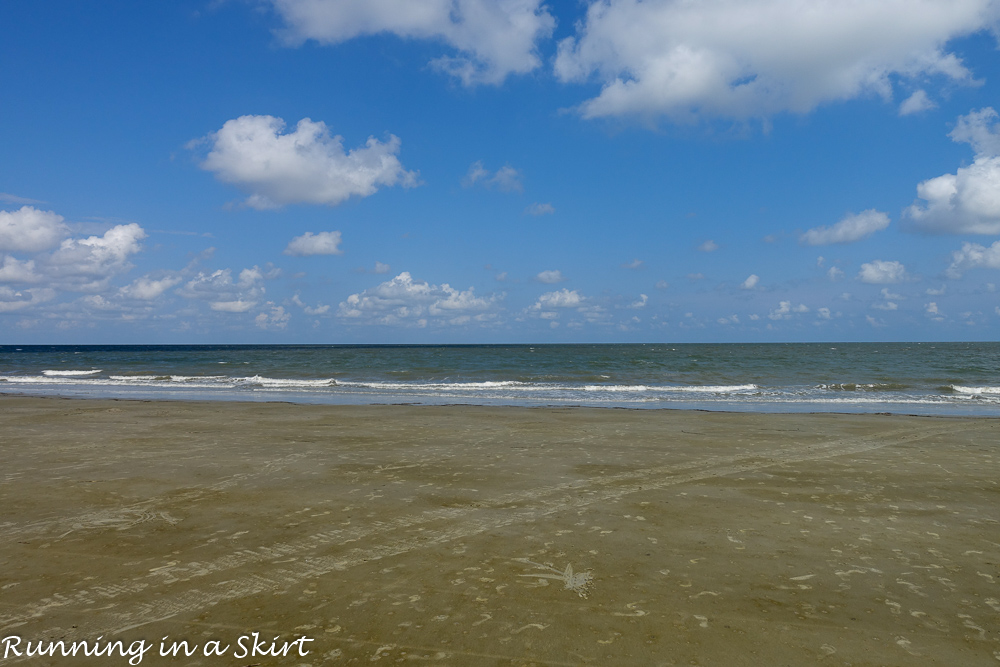 I spent much of the day reading this book. I started it a few months ago but switched to reading a bunch of baby books. It was nice to go back to reading something a little more relaxing just for the weekend.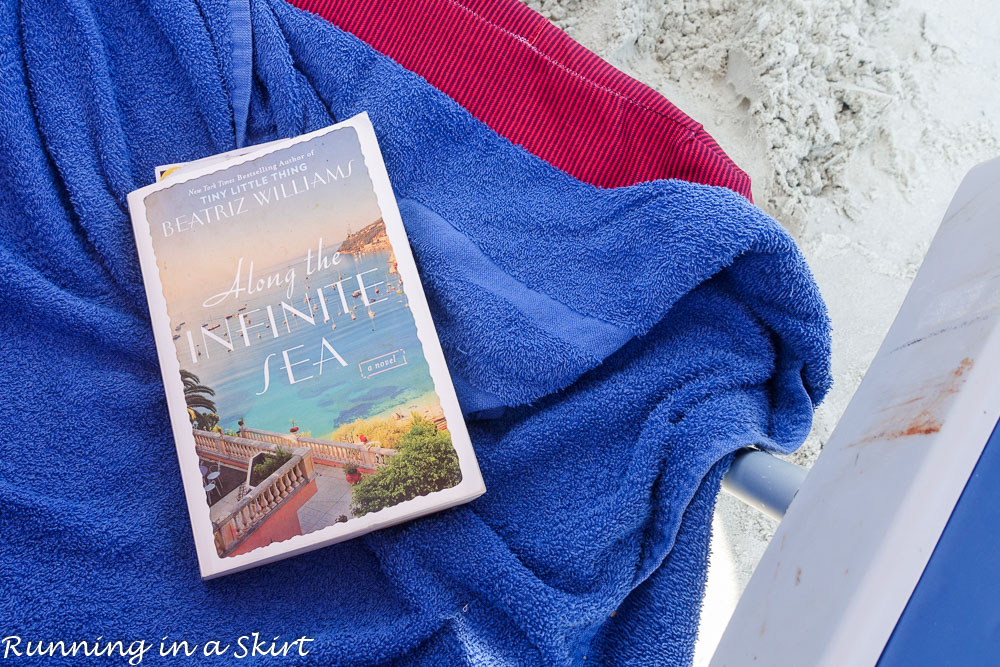 For dinner, we went to my favorite Hilton Head restaurant, Charlie's. (I think my BUMP POPPED during the trip!)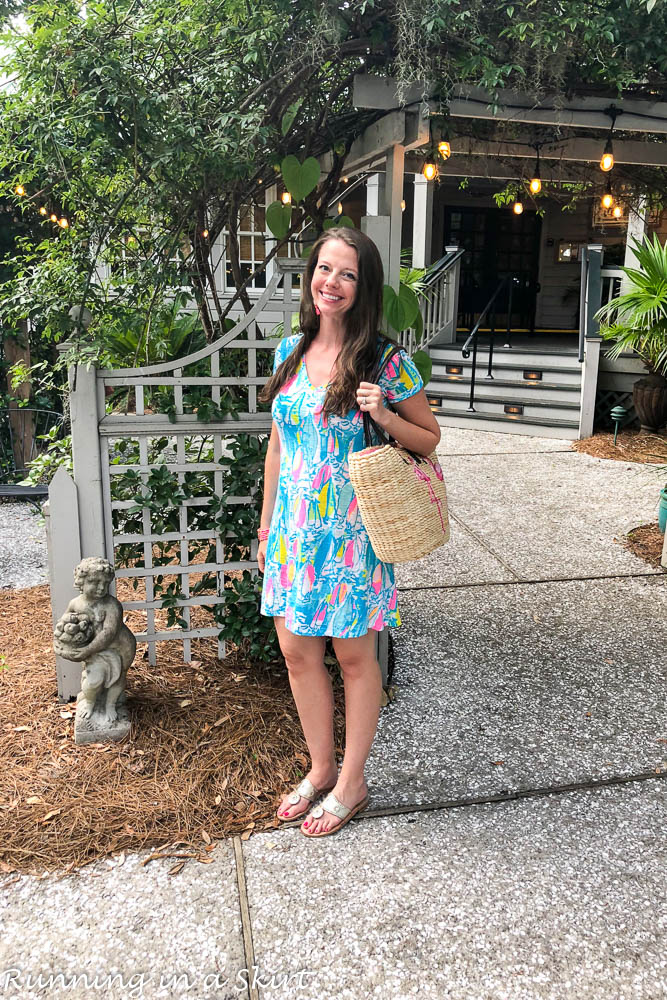 The Hubs and I shared the Caprese Salad and a Clam Chowder.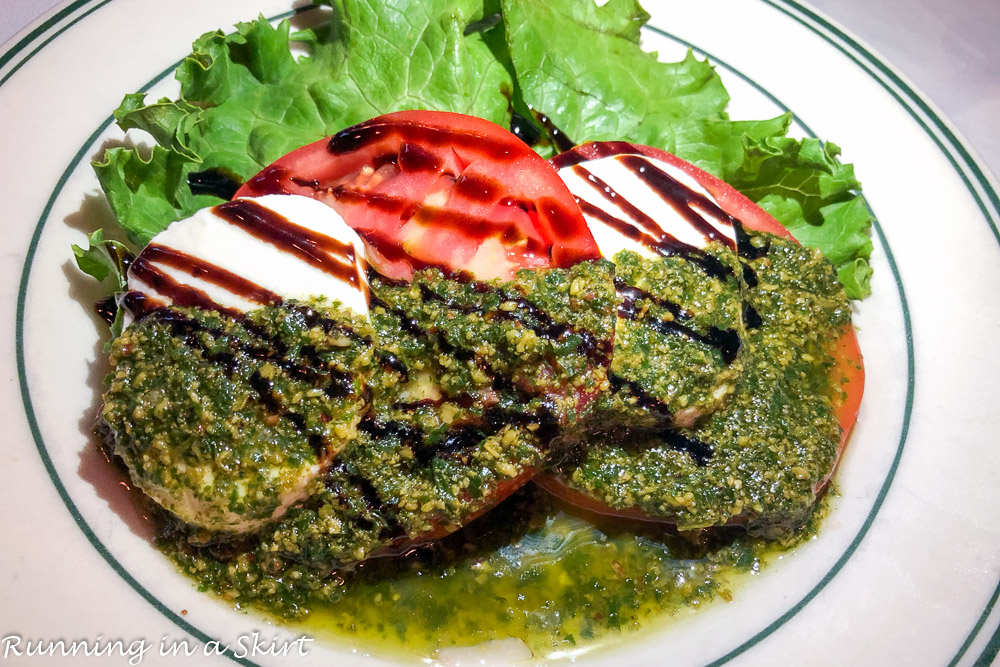 We also got the Grouper with Mushroom Sauce and...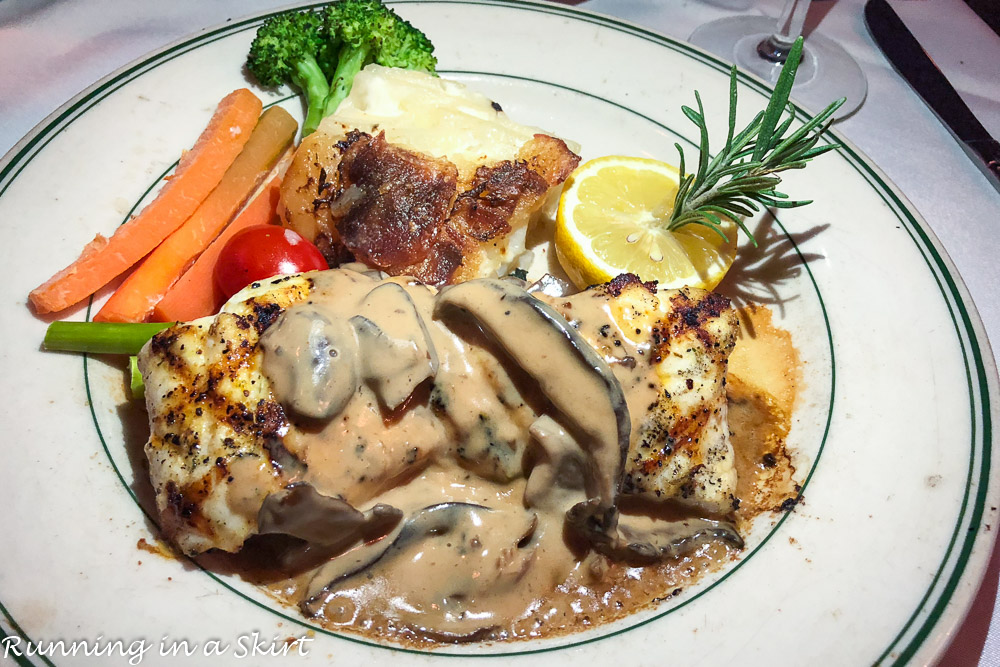 ... their fresh snapper dish. They write their menu daily for whatever fish comes in off the docks and this place never disappoints.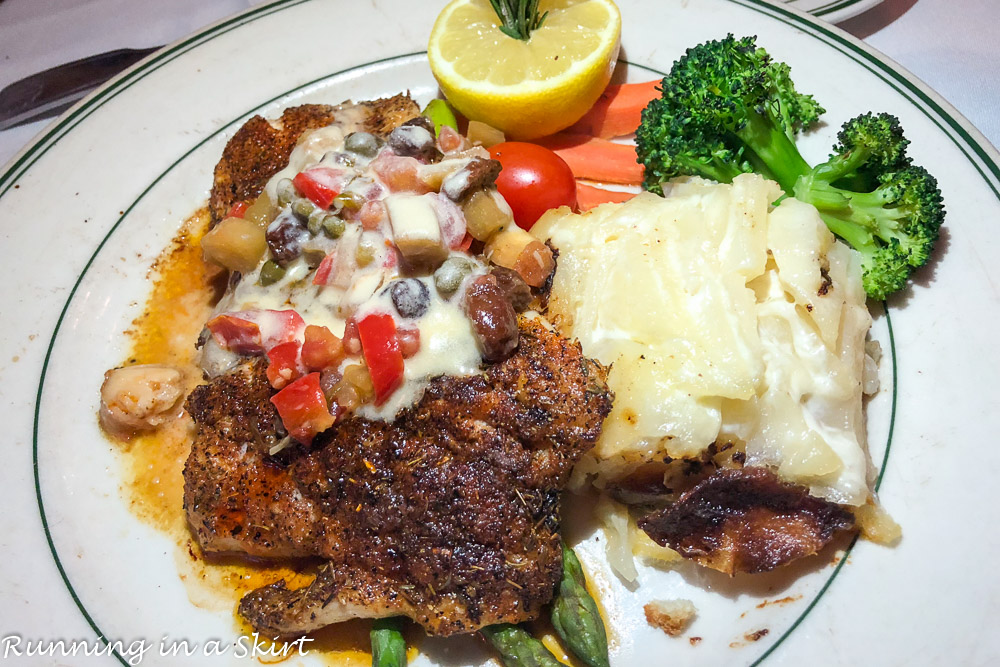 For dessert, we took our favorite caramel cake to go! I'm finding it helps my headaches if I eat something right before bed so it's been making more sense to take dessert to go. This cake is one of my favorites-- soooo good!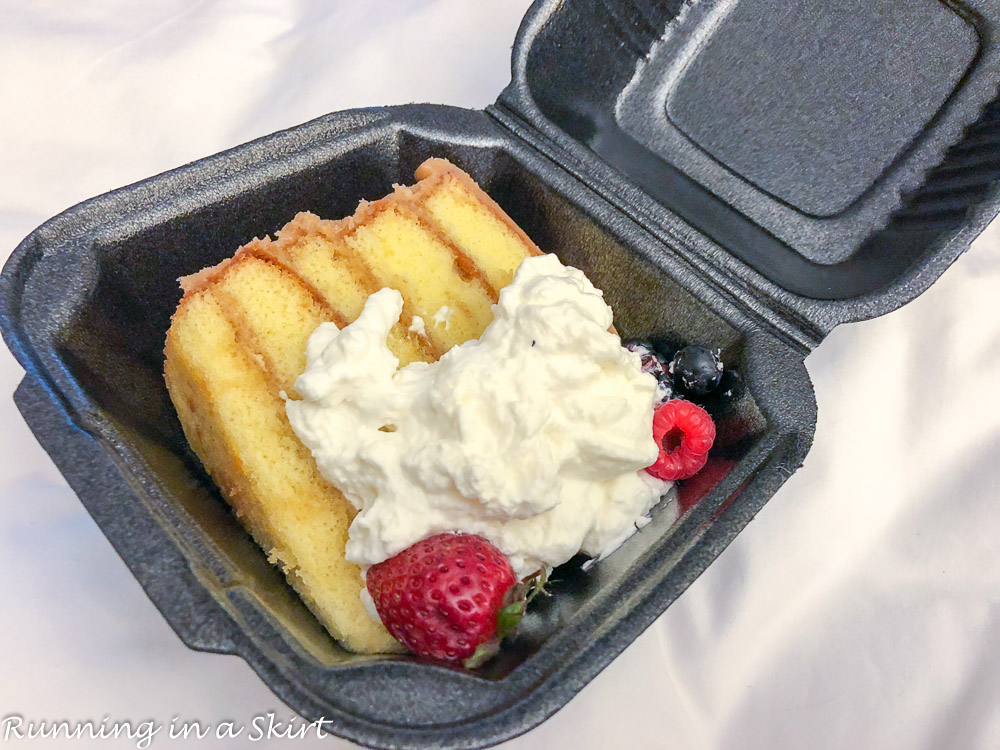 We once again called it an early night.
Sunday
Sunday we woke up to the prettiest beach sunrise.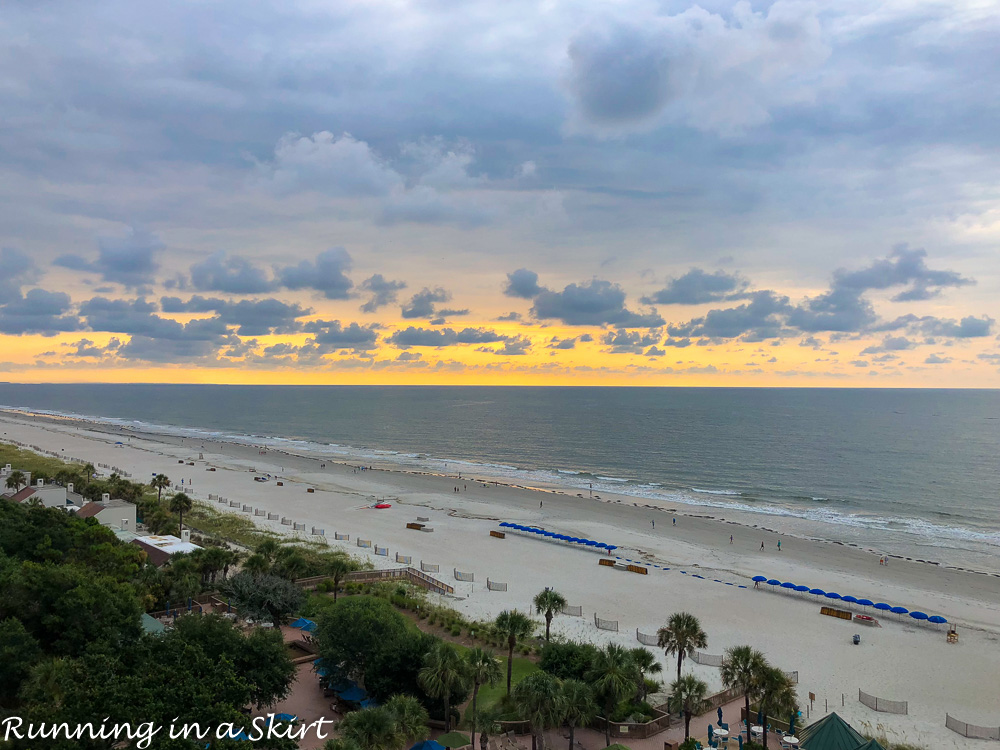 I love this time of day at the beach. We decided to splurge and order room service for breakfast. You couldn't beat the view!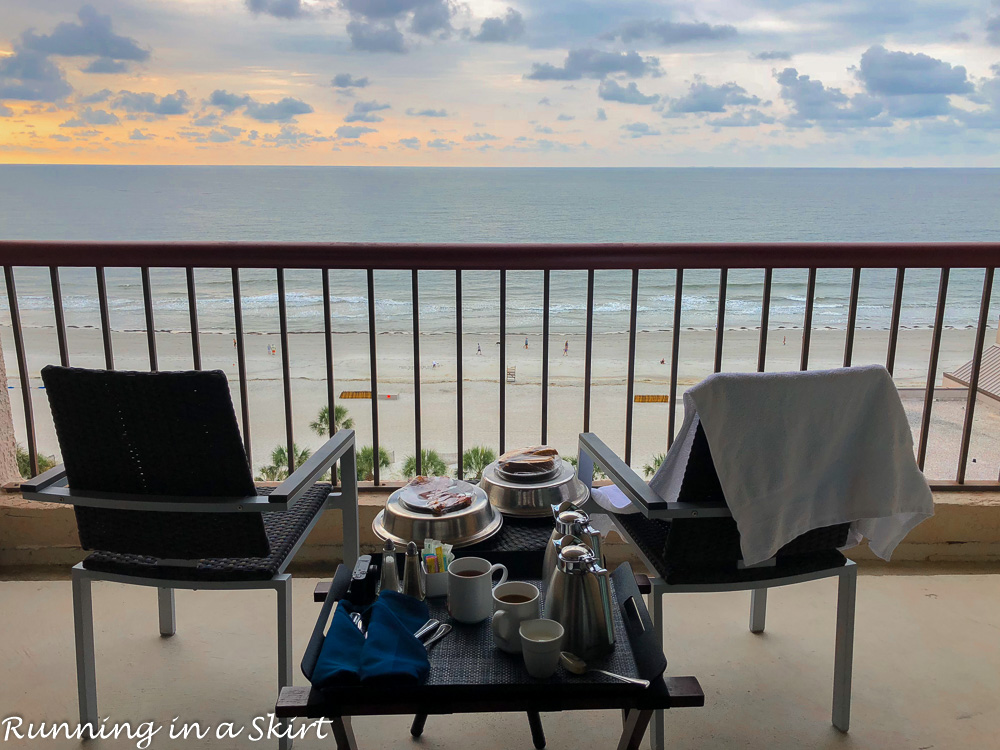 We enjoyed a lazy morning before getting ready to go back home to Asheville.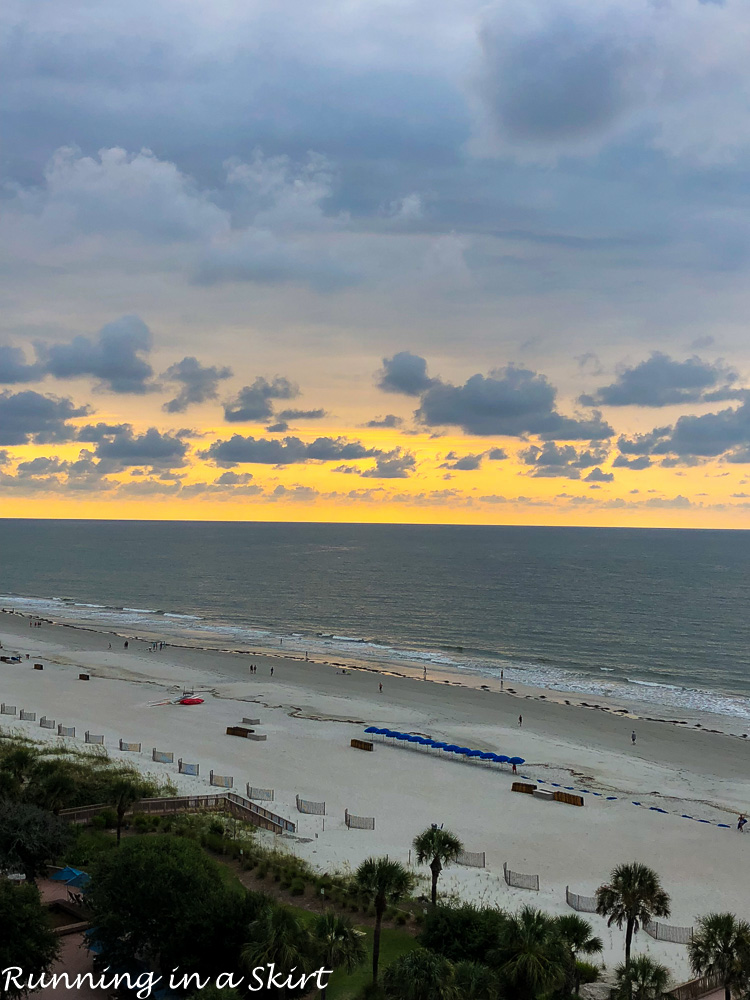 We had such a nice weekend visiting Hilton Head in July. I was worried it would be too crowded, but it really wasn't that bad. I'm so glad we got to sneak away for a last minute adventure and I hope you enjoyed the photos! Our little break was lovely but now it's back to all things baby nesting and planning.
Love Hilton Head?
Your turn!
Have you ever taken a last minute trip?
Been to Hilton Head? What's your favorite thing to do there?