Hi guys!
We got back from Hilton Head Island this past Saturday after spending a week on one of my favorite places in the world. If you've been a frequent reader of the blog, you know how much I adore the island and have been lucky enough to go a few times a year for quite a while. I started visiting when I was just a kid and now I get to share it with the twins. Hilton Head was even the boys first trip last January. We took them at 10 weeks!
Instead of taking several smaller weekend trips this year like we normally do, we decided to go for a solid week and rent a condo right on the beach. The babies still nap twice a day and it takes a pretty big effort to get them packed, so we knew that the long trip was the way to go.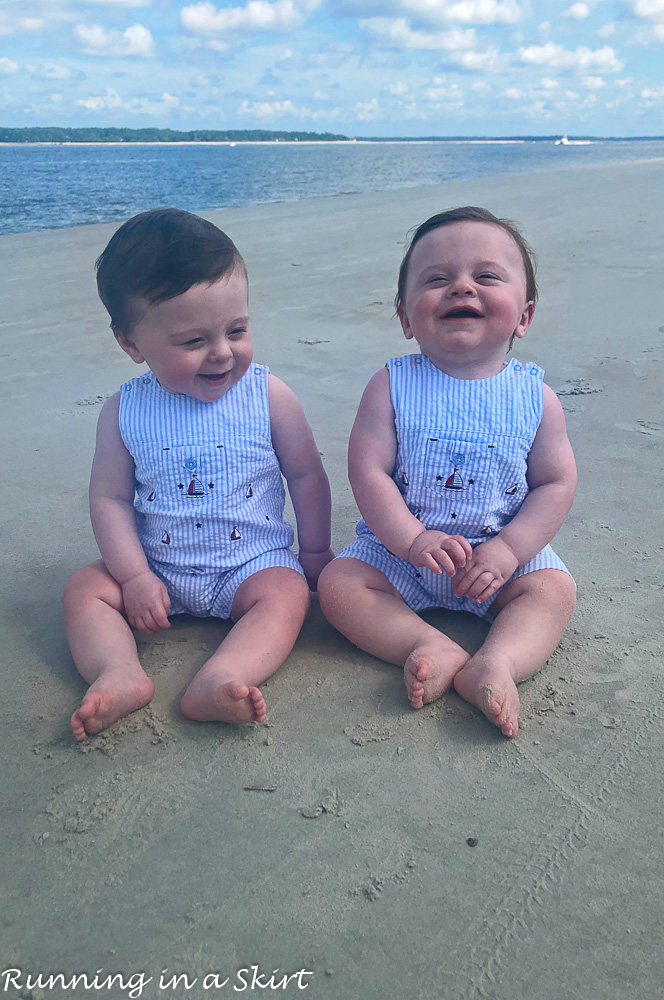 Our days were filled with going to the beach and pool, afternoon walks to The Salty Dog for a snack and drink and of course all the normal baby feedings and naps. Since most of the days looked the same, I decided to post some of my favorite moments instead of a day by day itinerary. I hope you enjoy!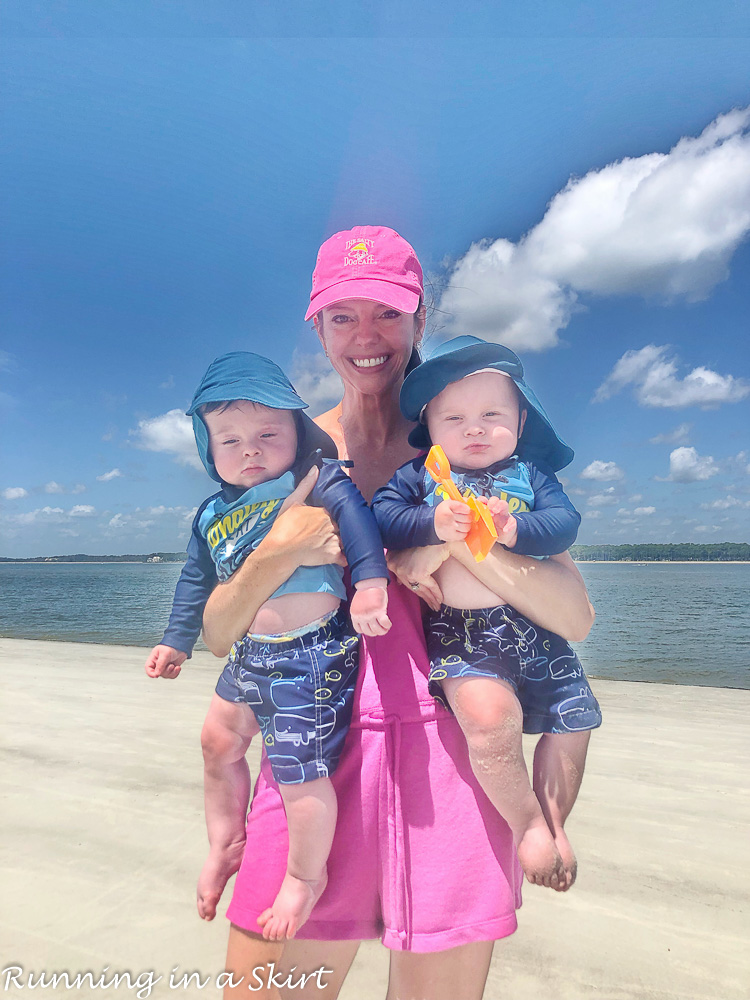 Top Moments from a Week on Hilton Head Island
Taking the Babies to the Beach
The babies have been the beach two other times (Hilton Head in January and Palm Coast in April,) but this is the first time we've gone and they have been old enough to actually sit and play in the sand!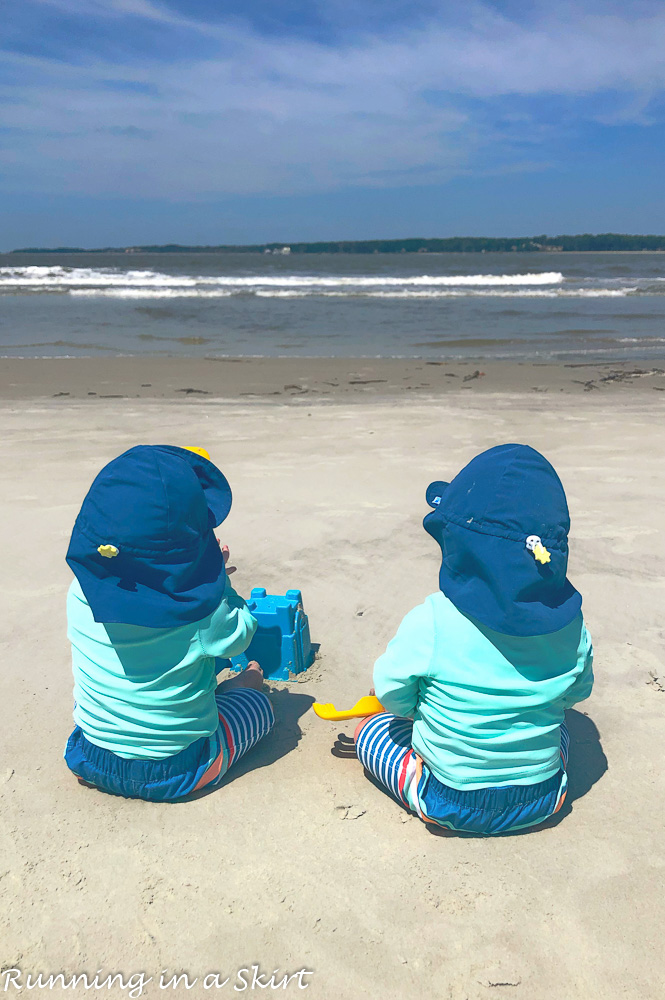 I was hoping they would enjoy it and they did not disappoint. Our condo had beach toys for us to use and the boys got such a kick out of digging in the sand and playing with the buckets.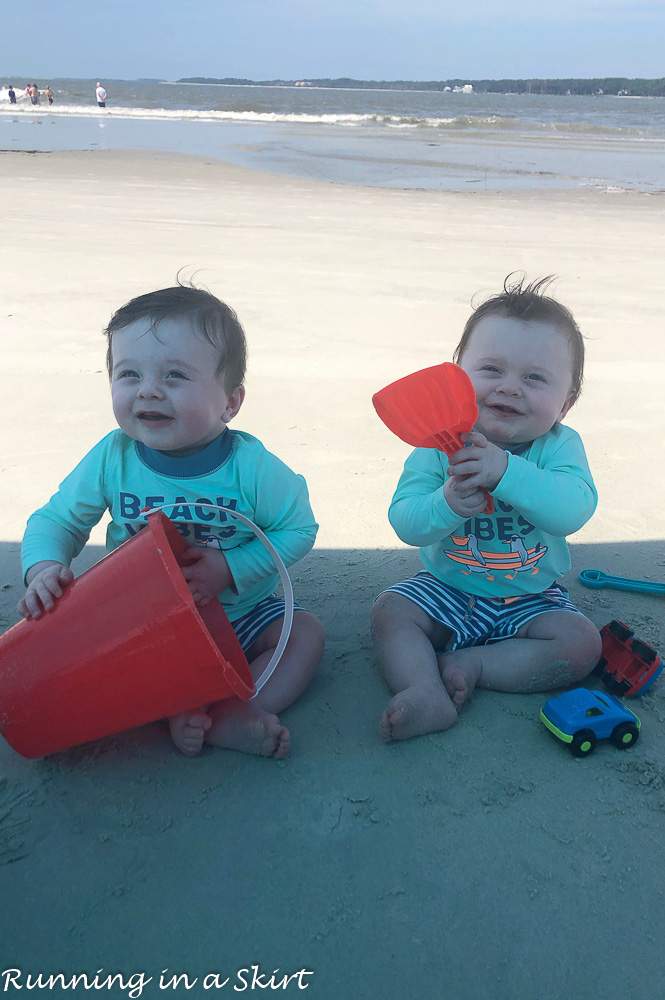 They got covered head to toe in the sand!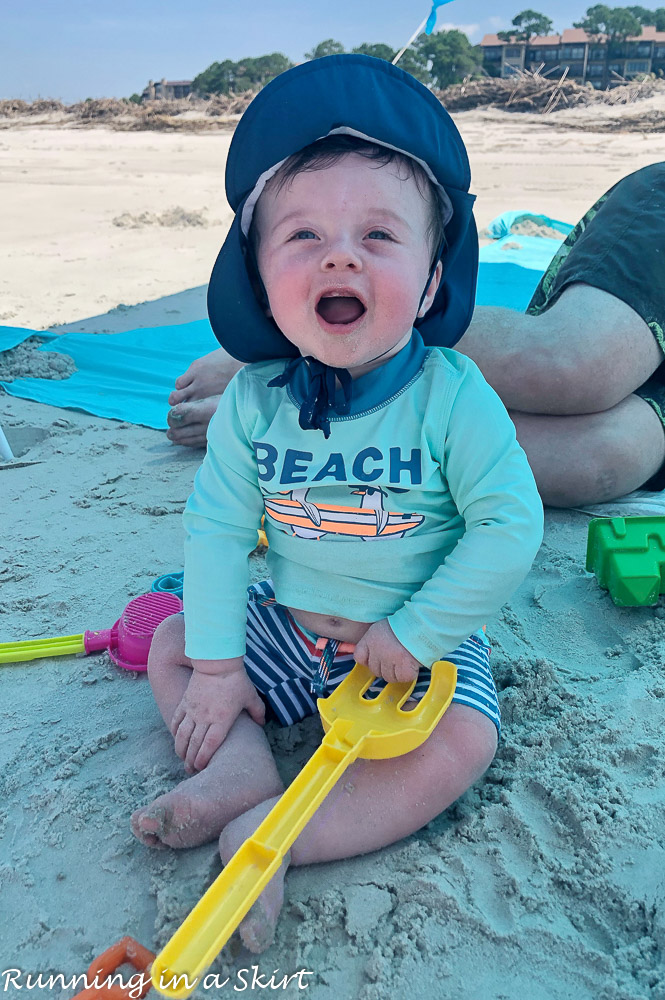 They even ate it!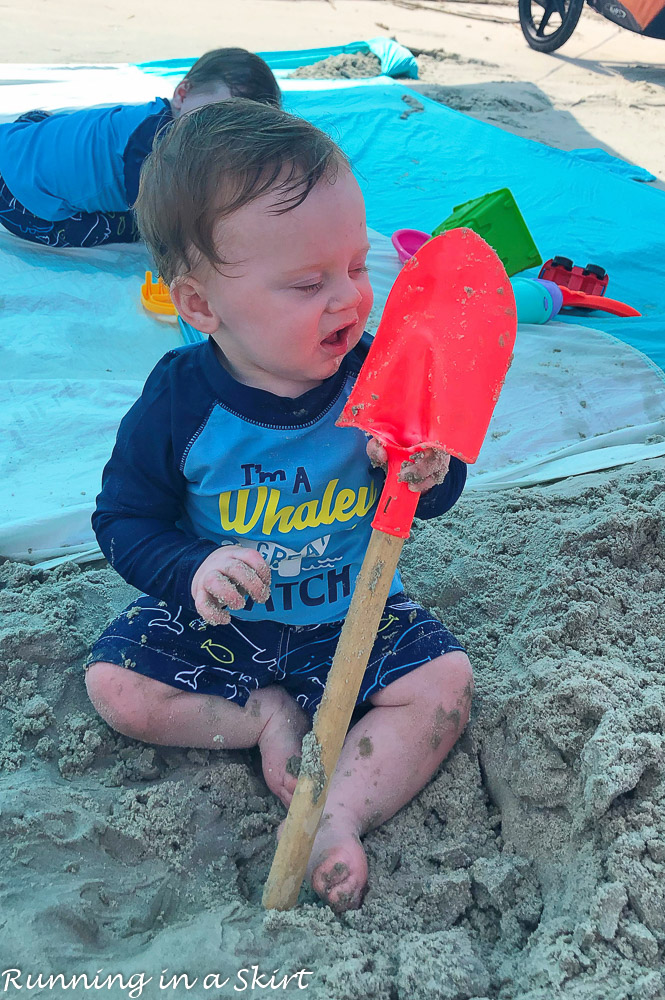 They were so sweet and really seemed to enjoy the change of scenery and new things to explore.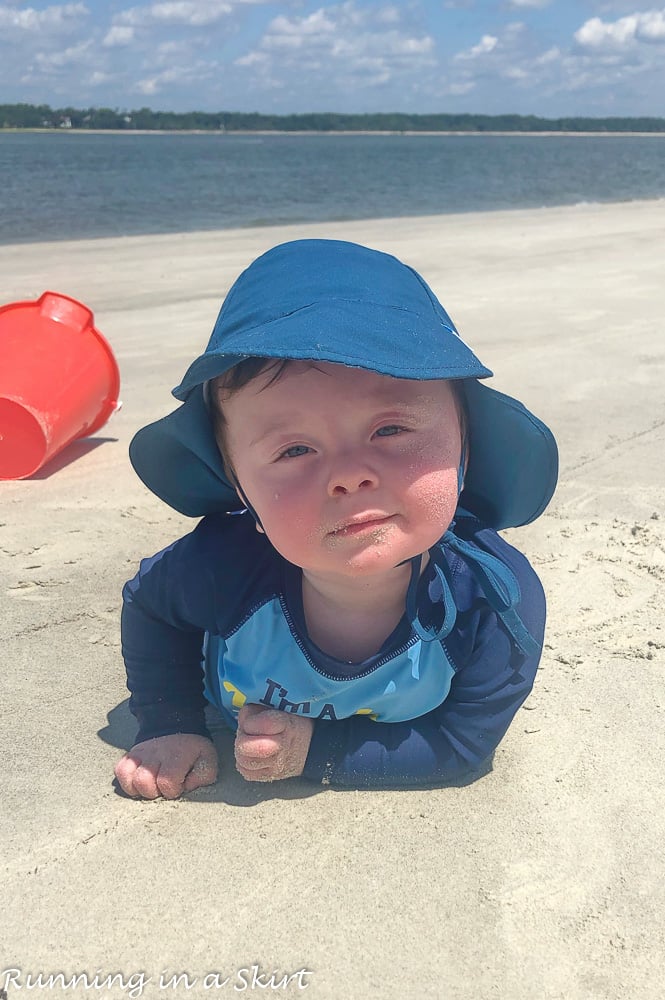 We even took them down to the water a few times to splash their feet around. Jackson thought it was hilarious!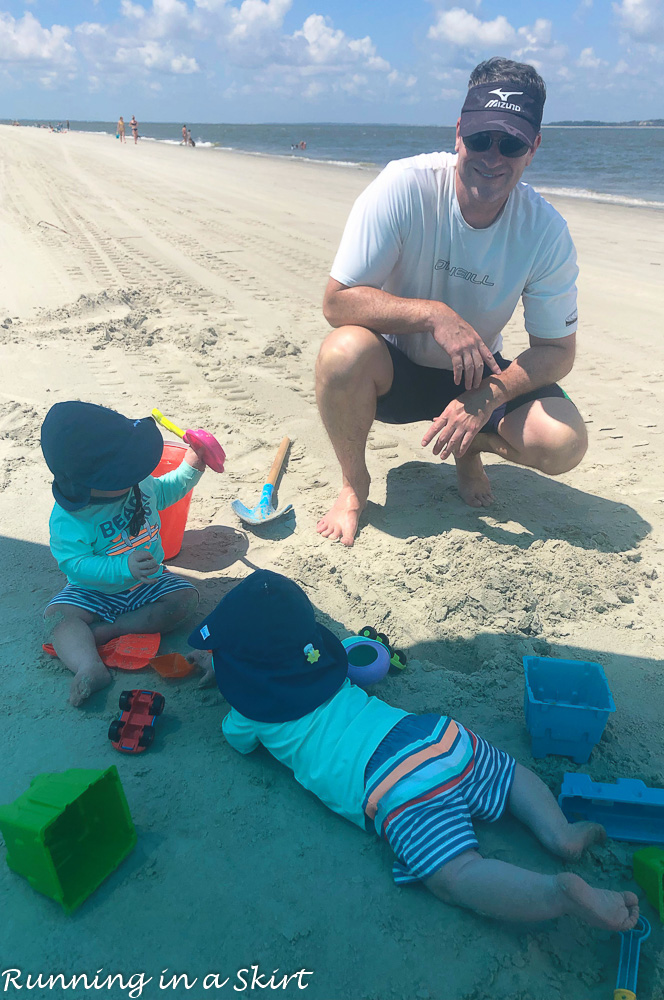 We invested in a new beach set up and it worked perfectly.
I had a few people ask me about it so here are the Amazon links (affiliate links) to what it is...
Tent <--- folds up TINY and weighs only 5 pounds total.
Beach Sheet <--- has pockets to fill with sand so it doesn't blow away and sand doesn't come through or stick to it!
On Monday I have a post publishing with more specifics about taking the babies to the beach and I'll share more about it.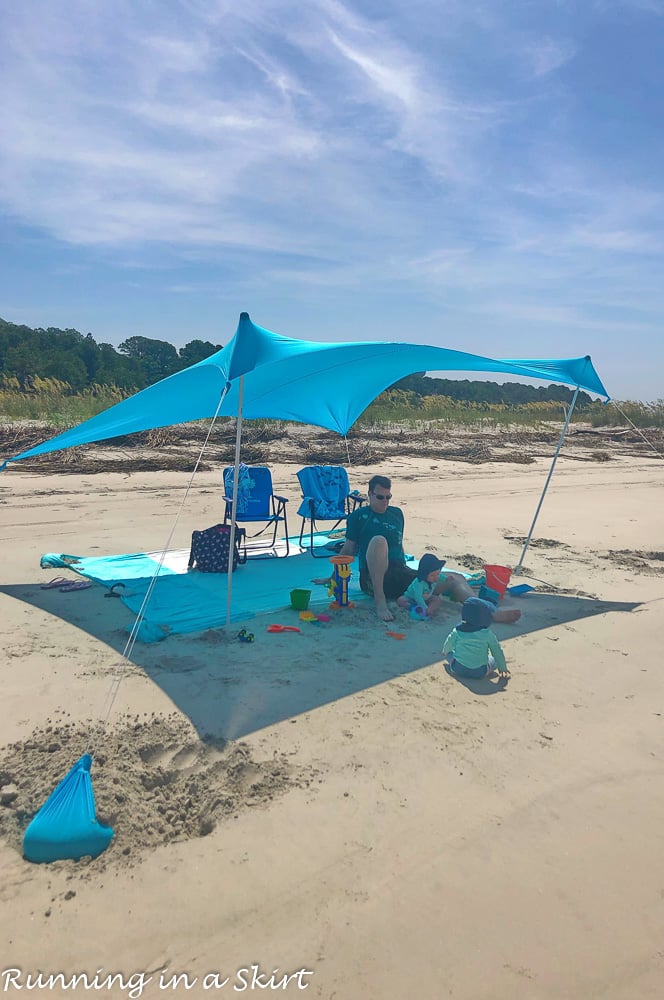 Taking the Babies to the Pool
There was a pool at the condo complex we stayed in and it was one of the highlights of the week. Despite the boys faces here... they really seemed to love being in the warm water. They did NOT like sun in their eyes though.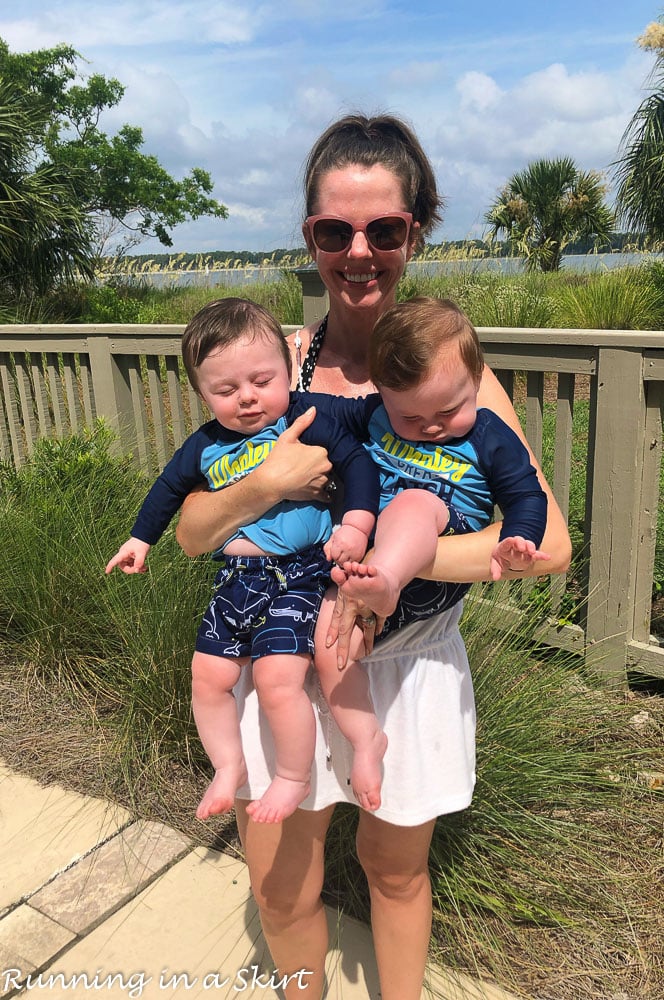 We ended up getting two of these pool floats because they worked the best. They were both obsessed with the little toys that came with it including the inflatable octopus.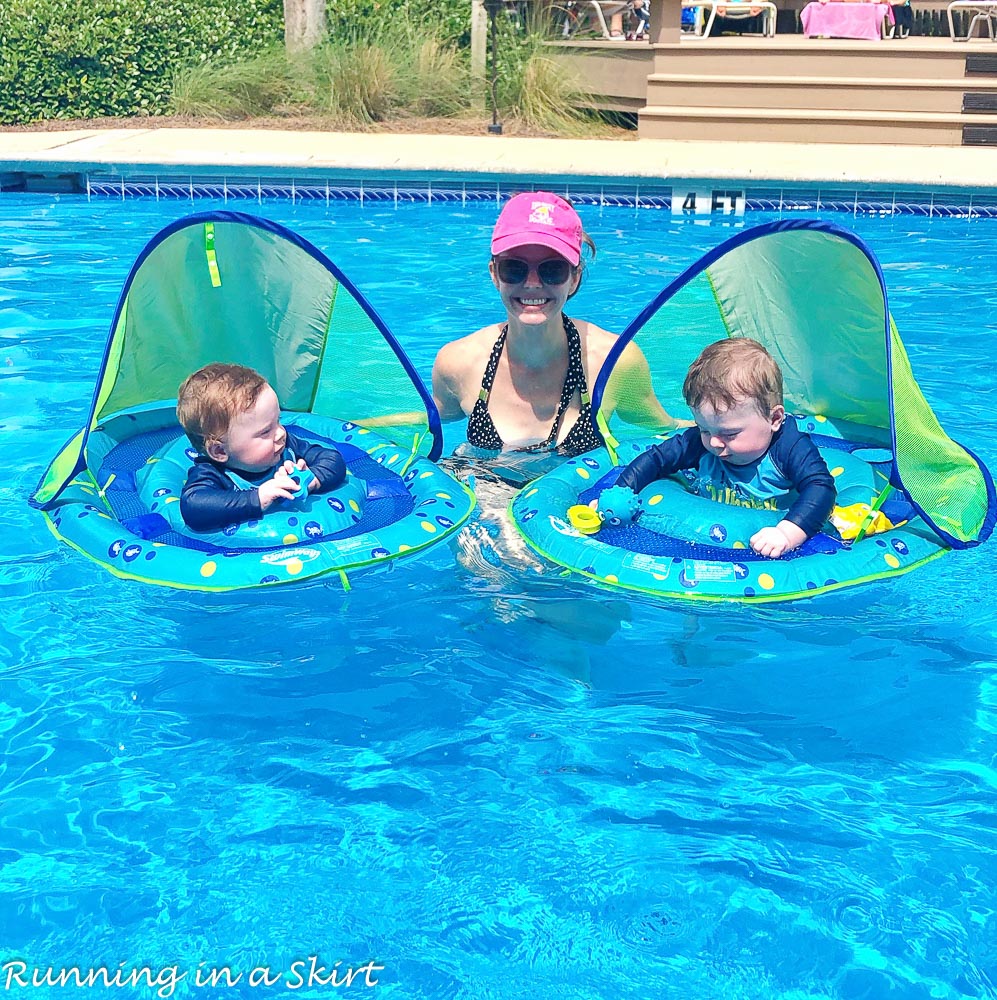 I joked that these things were their favorite part of the whole trips! lol!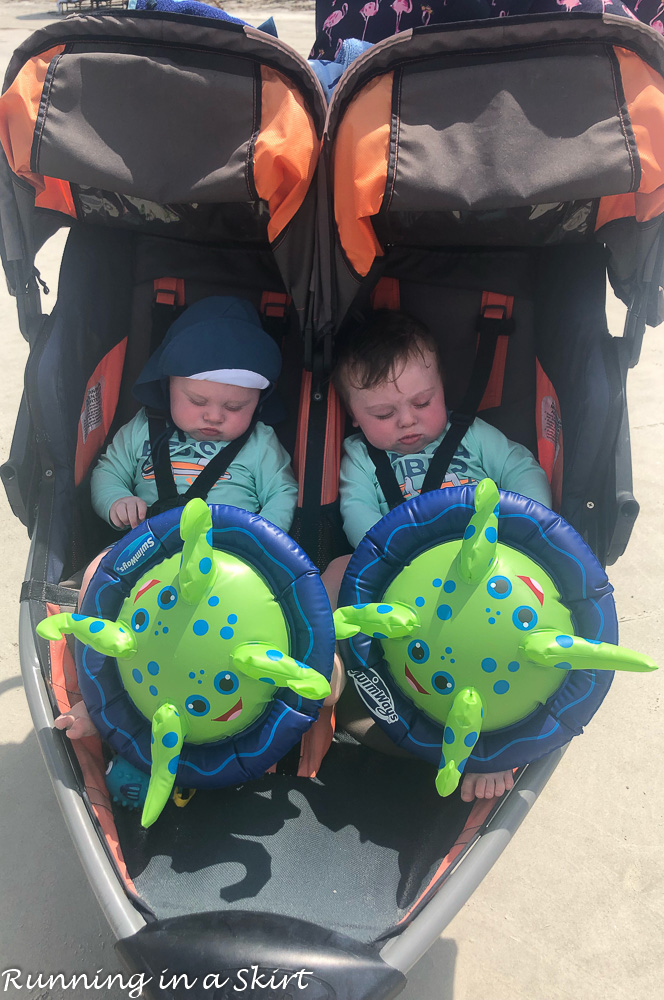 Salty Dog Walks
We stayed on the far end of the island near The Salty Dog and took almost daily afternoon walks there to get a snack and drink.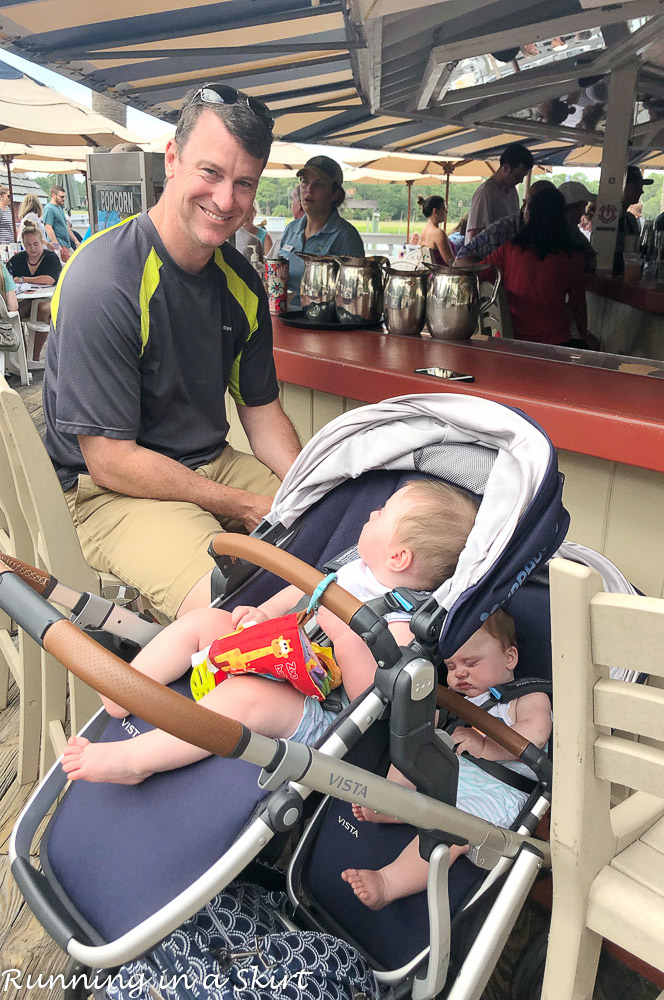 The boys were regulars by the end of the week.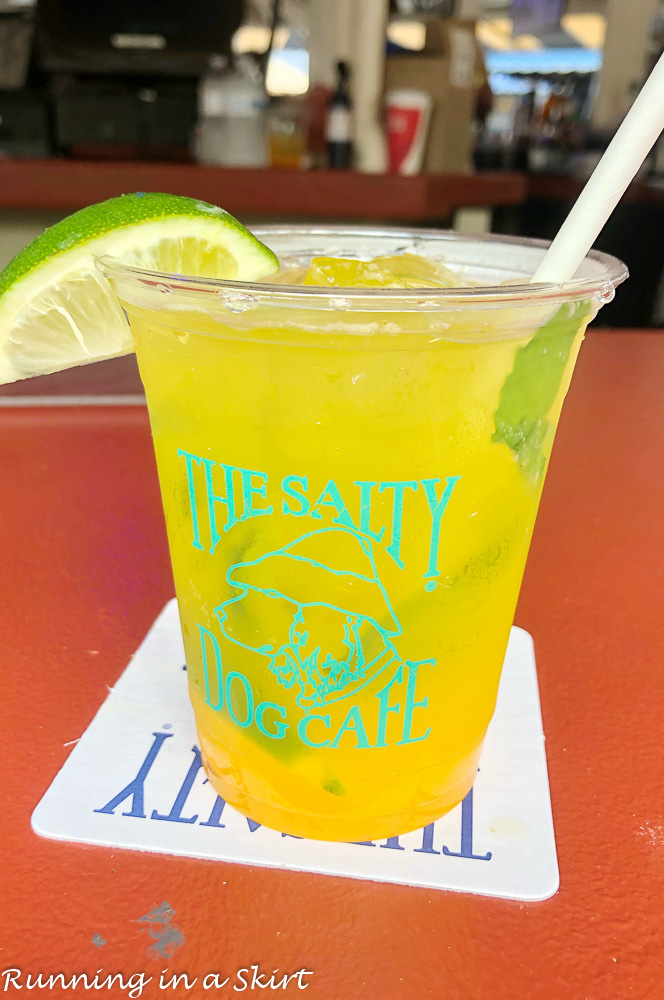 The boys aren't big fans of their car seats, so it was nice to have a place to just walk to and skip the car.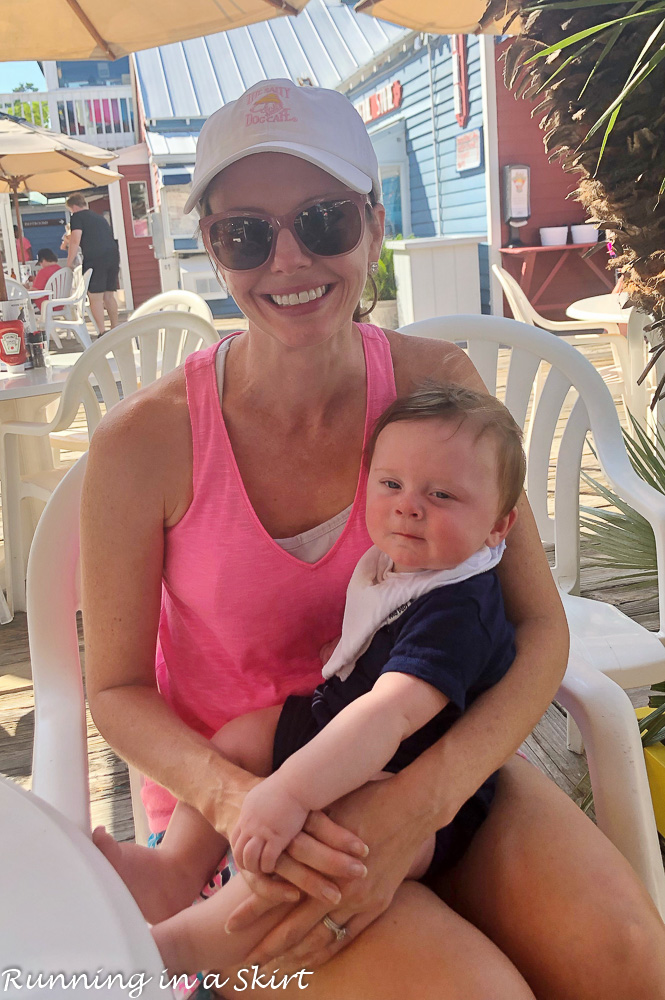 Takeout Eats
Instead of dragging the babies to an early dinner that no one was actually going to enjoy, we decided to order takeout after they went to bed most nights. They go to bed at 7, so it worked perfectly.
A few of our favorites were this ceviche from Skull Creek Boat House.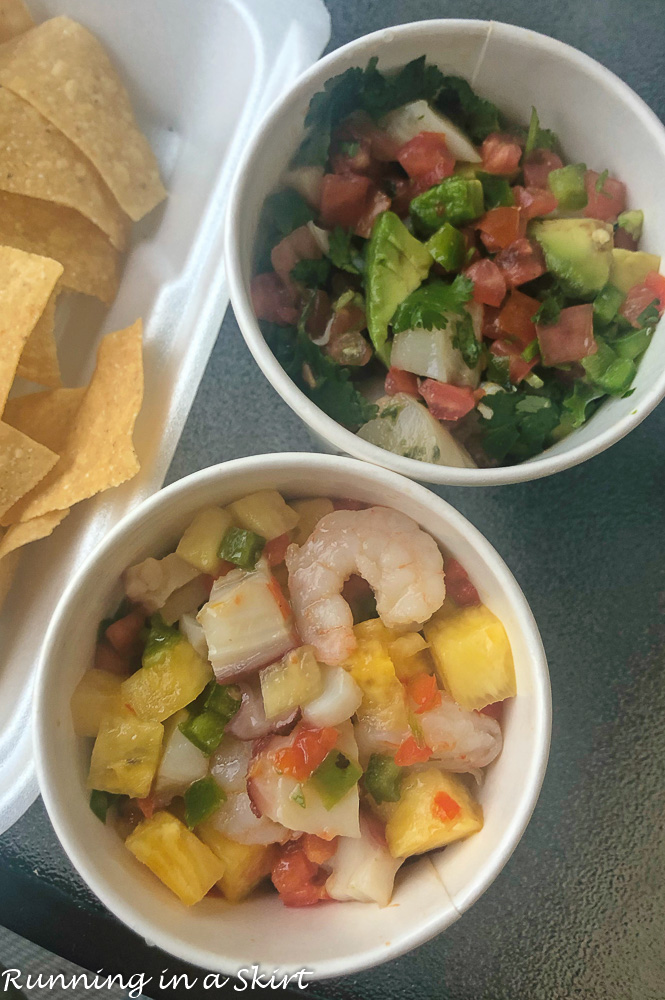 We also loved this poke bowl from Skull Creek.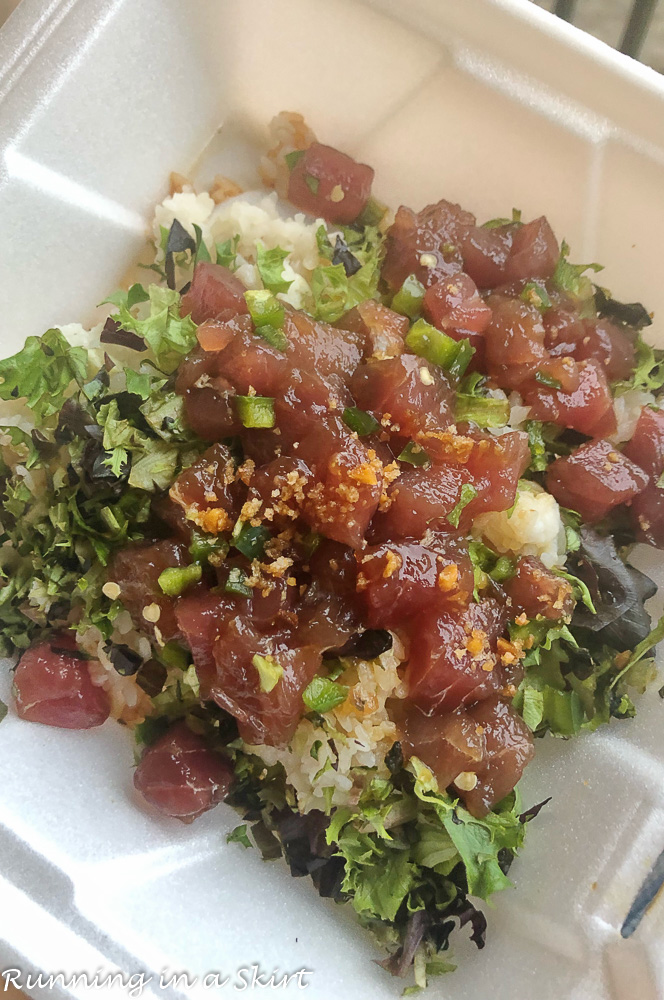 Another good one was the Lobster Mac & Cheese with Scallops from Red Fish.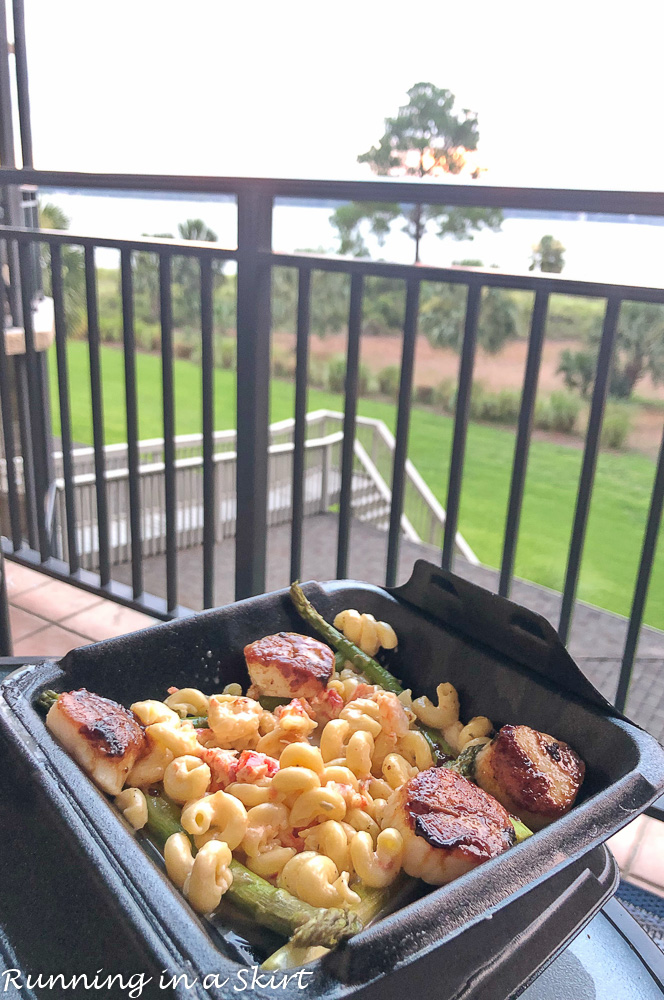 One night we got a bunch of fresh shrimp from Hudson's and steamed them ourselves.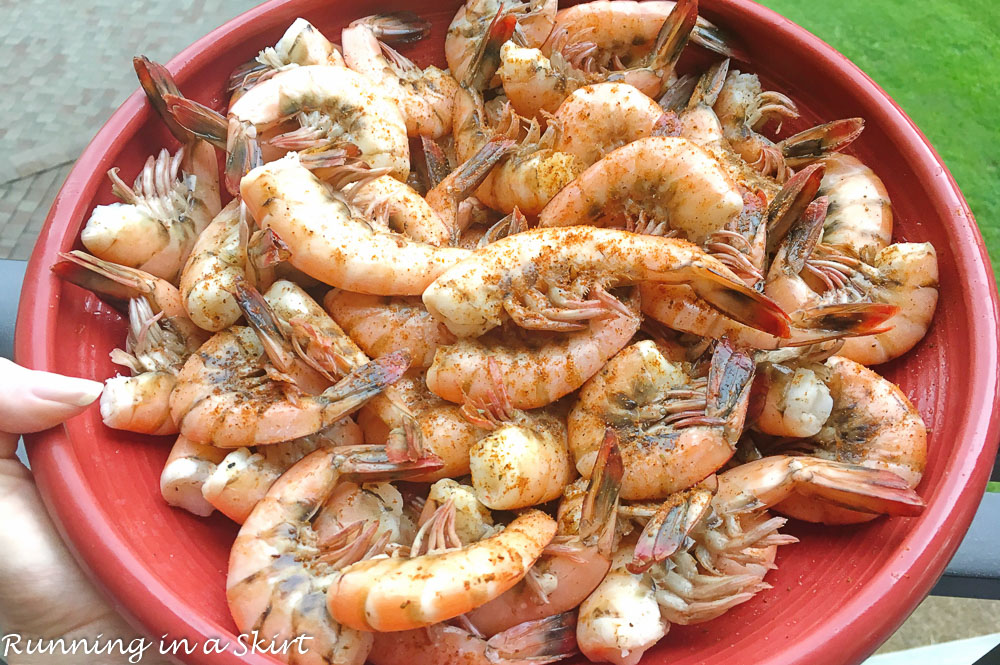 We also tried Salty Dog a few times. I got the Grouper Dog grilled instead of fried and it was delish. I'm not a big potato chips or fries person, but I loved their homemade chips.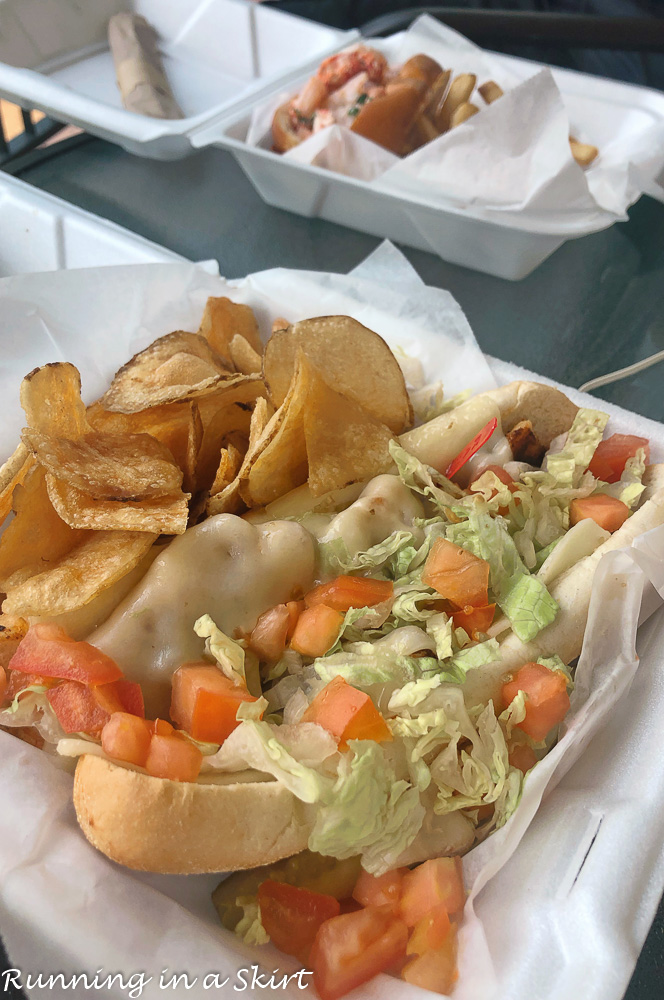 Finally, we tried Marley's Island Grill for the first time and it was tasty for takeout. I liked the Crab Cakes more than the Grouper.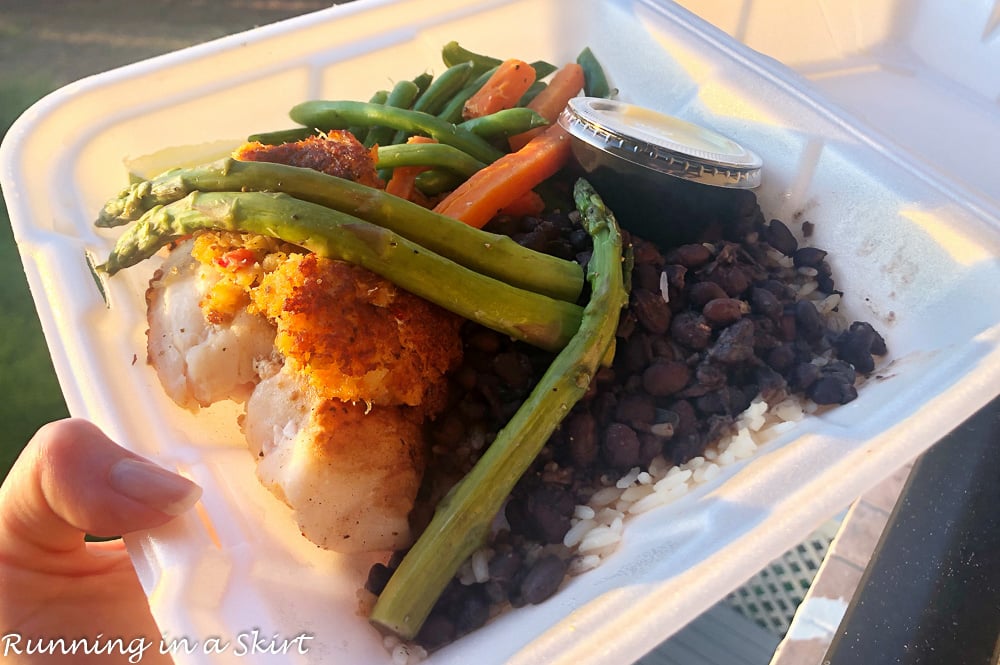 I had my fair share of seafood that week!
Dinners Out
We had an extra bedroom in our condo, so we invited our babysitter to come down for just the few days she was supposed to work in Asheville. We wanted to watch the babies/ do family time during most of the day, so we used her time to go out for a few adult dinner dates. It worked out because she got to enjoy the island for most of the day and we got some dinners out.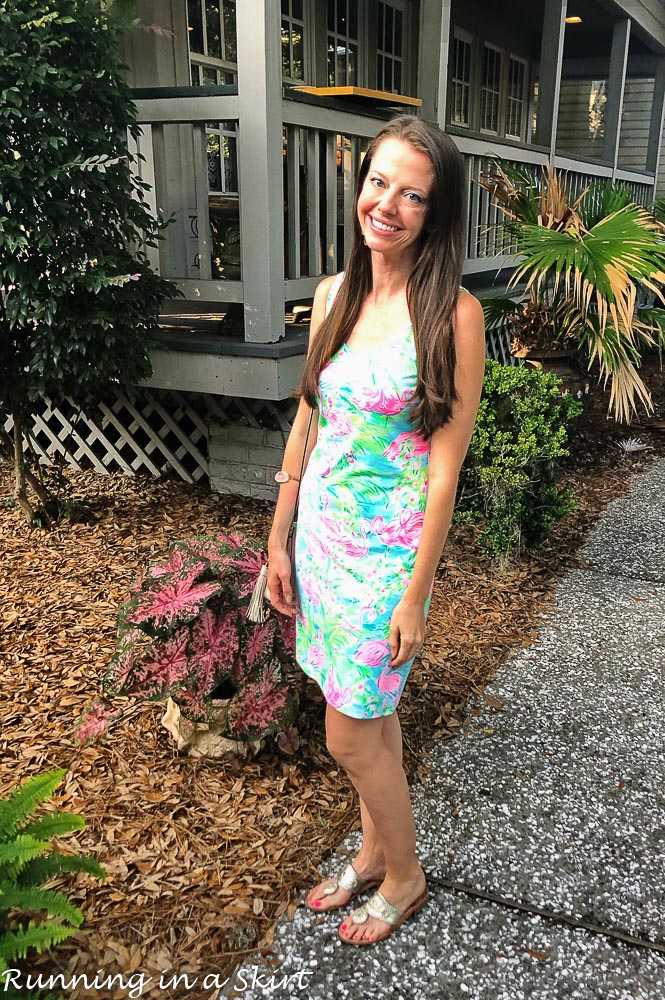 We went to Charlie's, which is one of my favorite restaurants ever.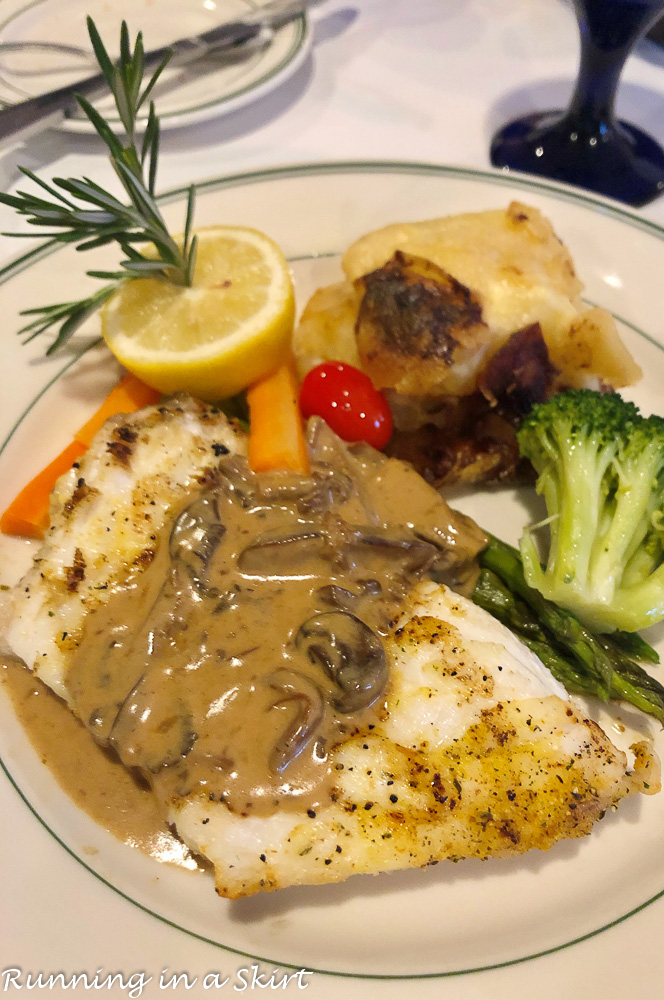 We got the grouper and caramel cake, which was incredible.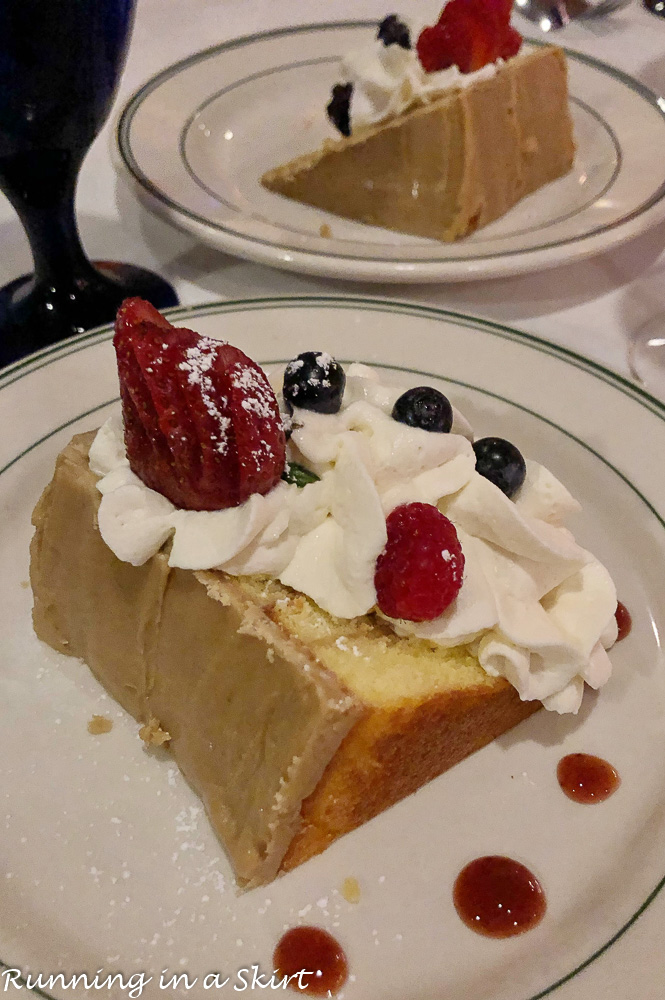 Another night we tried Fish Camp, which was new to us. We really enjoyed the gorgeous marsh views. I was pretty excited to put on a nice Lilly dress at the beach.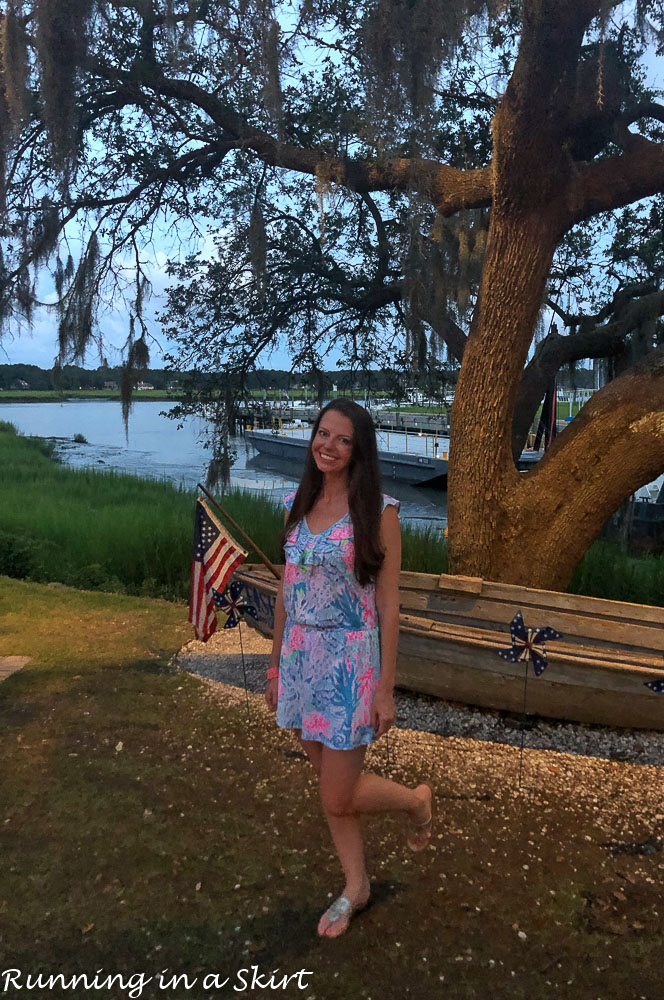 Our favorites were the chargrilled oysters...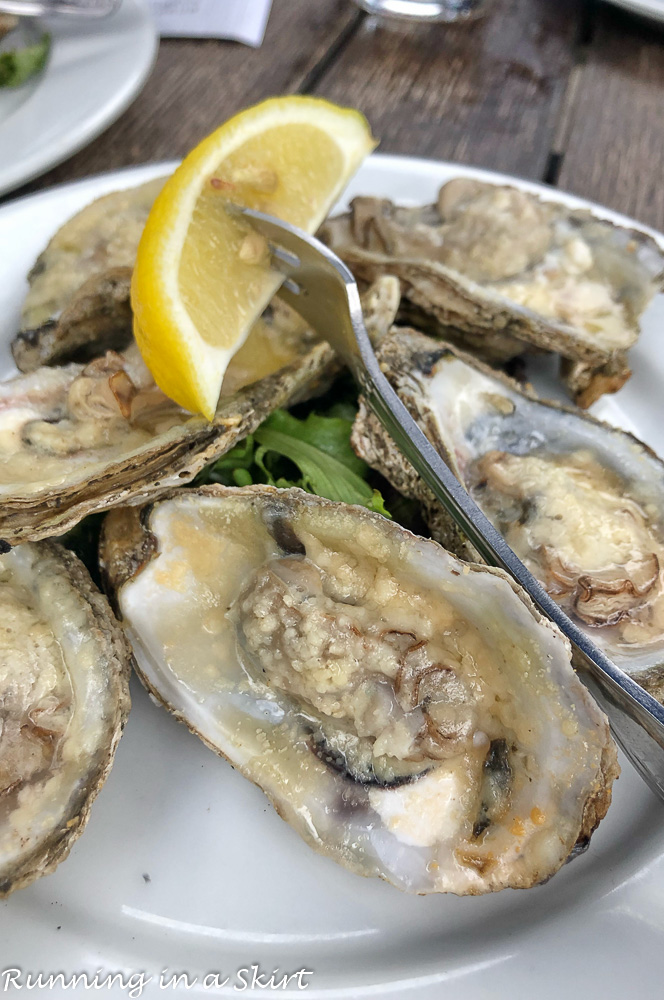 ... and lobster risotto.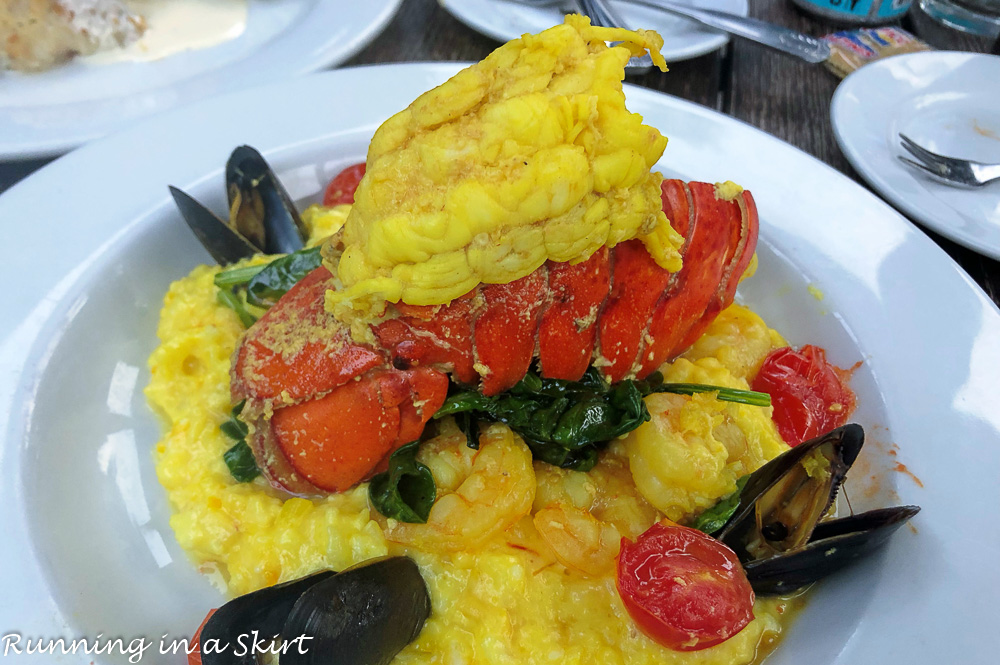 Sunsets
Y'all know I love a good sunset and Hilton Head never disappoints. This is the best one from the week at Hudson's on the Docks.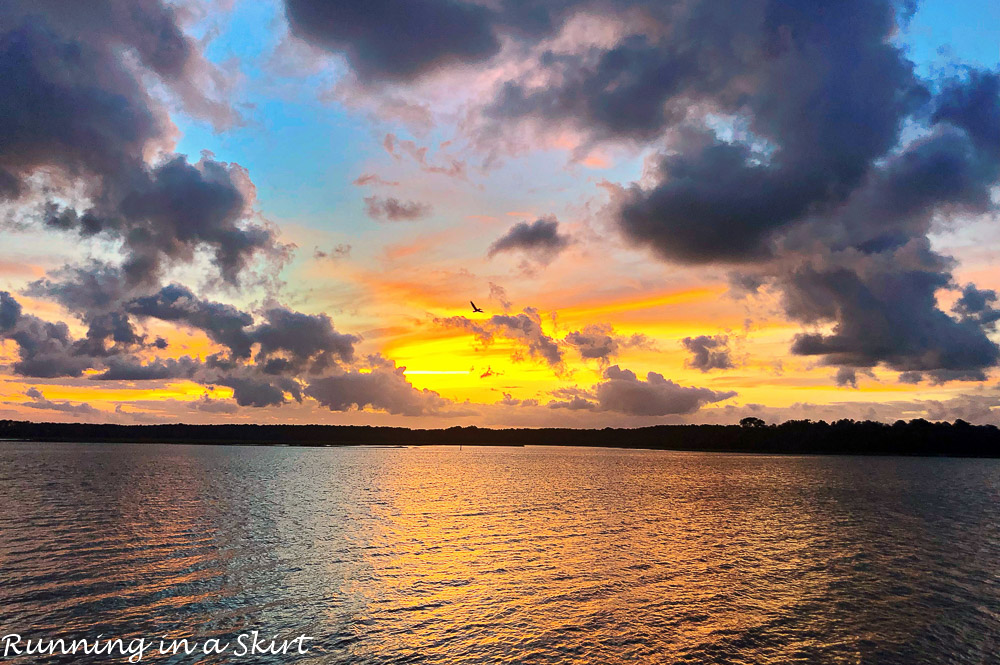 We had a fabulous sunset view from our condo balcony and the first night actually had the best one! So pretty. I loved watching the sun go down from our own place.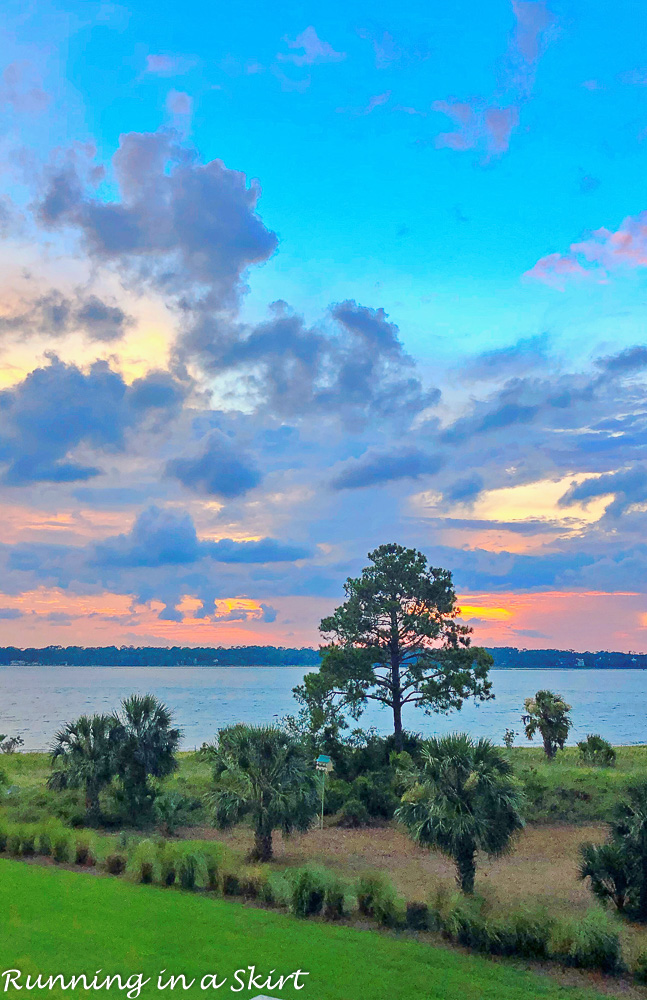 Sunrise Runs
I ran every other day on the trip and really enjoyed the sunrise runs the most. It was STEAMY for running, so early was the way to go PLUS you got the beach to yourself with such pretty views.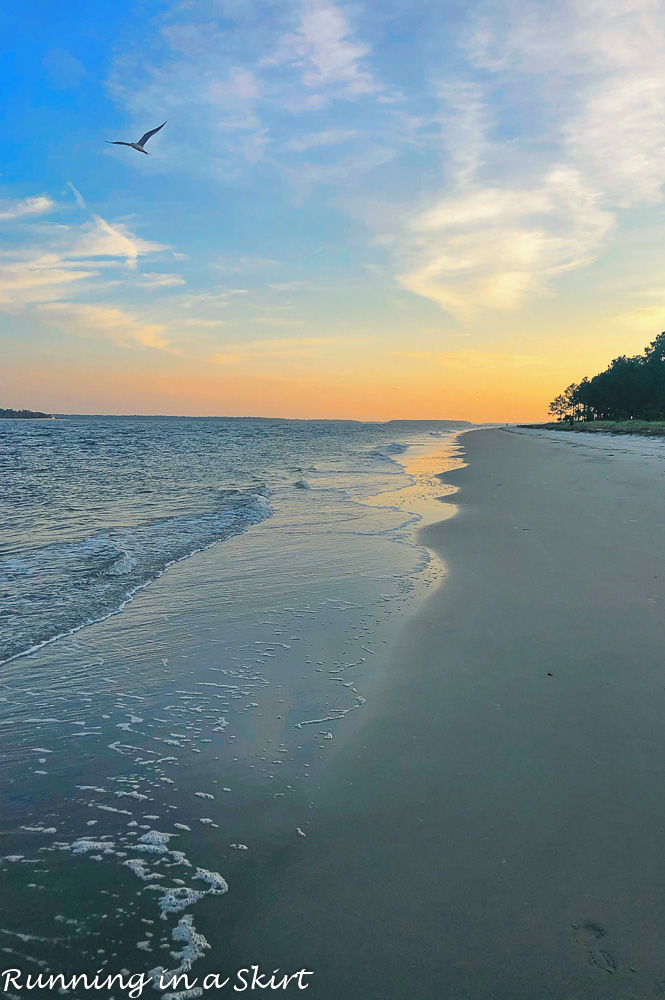 Scenes like this are part of the reason why I love Hilton Head so much.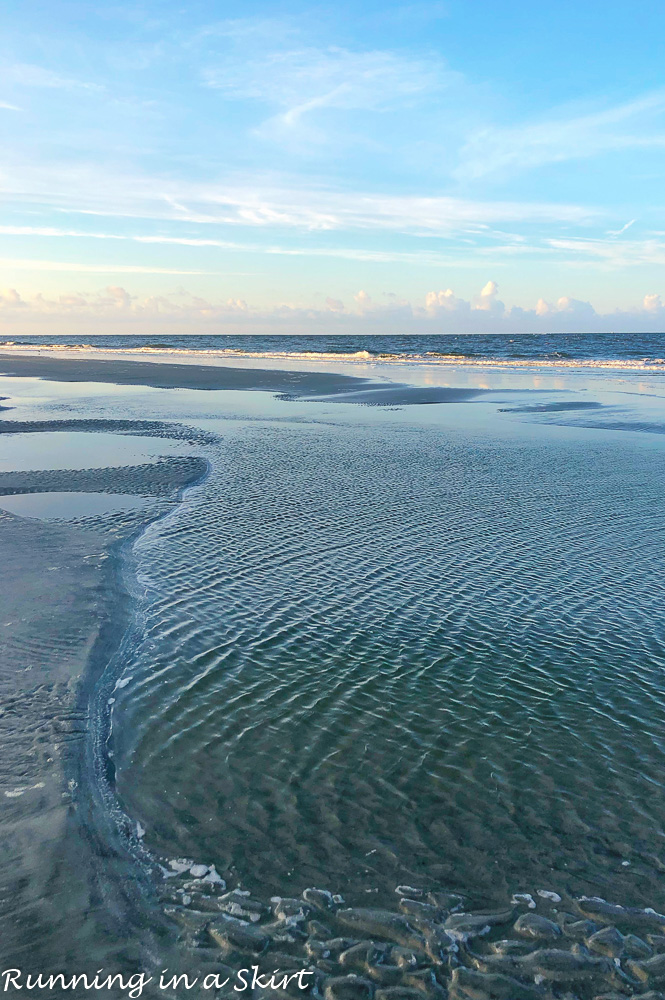 Family Time
At home, it feels like someone is always working or needs to get something done, so it was so wonderful to spend time together as a family without all the stuff that you feel like you need to do at home.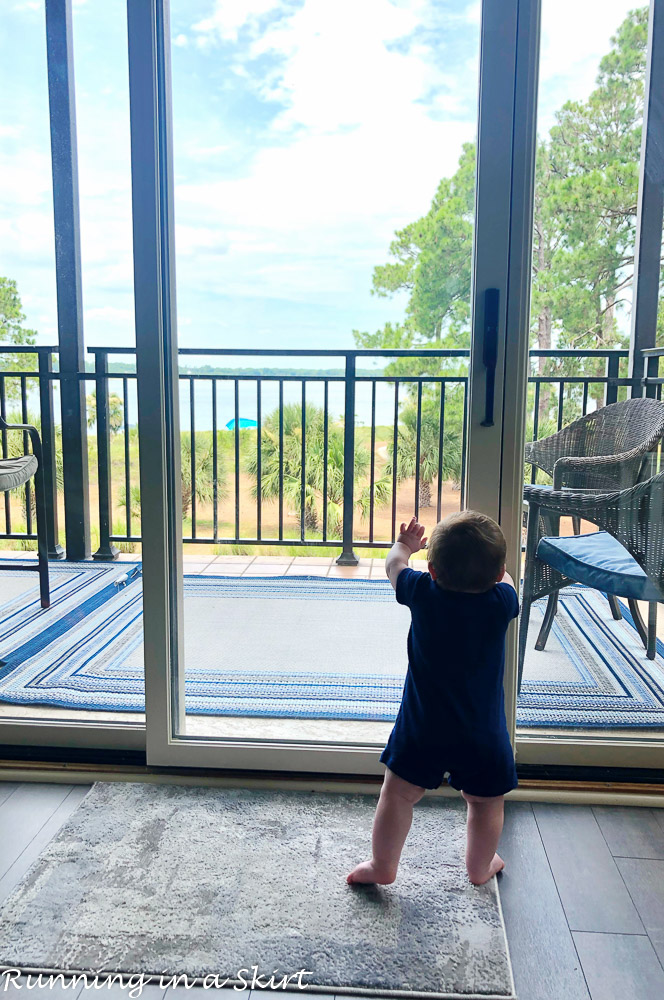 The babies seemed to really enjoy having both the Hubs and I to take care of them. They really started interacting even more together and it was so fun to watch.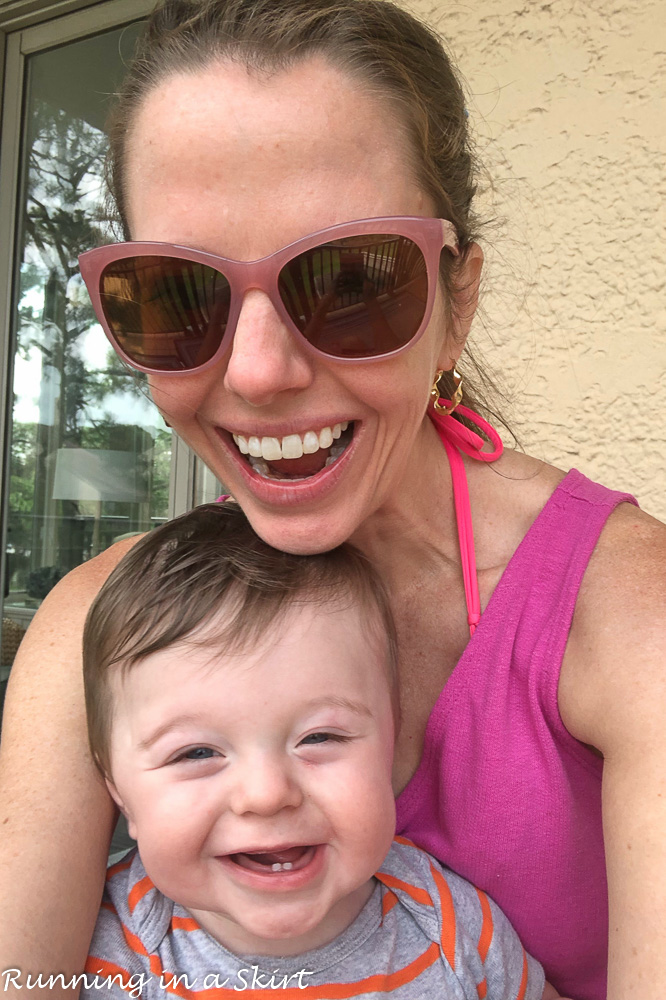 We made so many wonderful memories as a family and I know we will look back at those days with such fondness as the year's pass.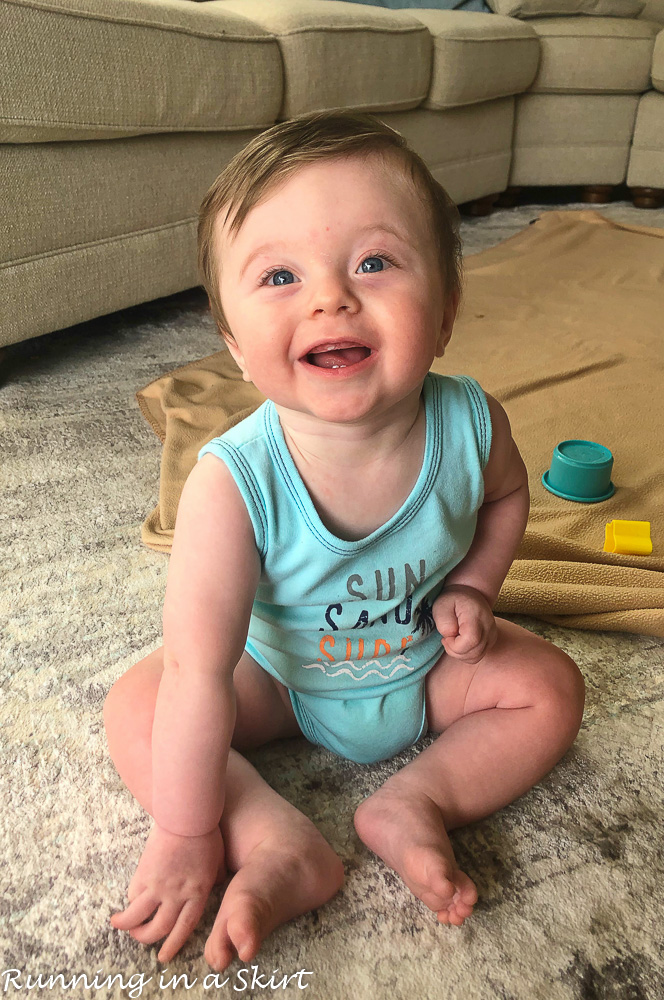 Traveling with babies is a whole different ball game than what we are used to and was A LOT of work. But in the end, it was worth it again to have that time together and show the twins something different and see the joy on their faces as they did stuff for the first time.
Now I'm just sad that it's over! Is it too soon to book another Hilton Head trip??!
Love Hilton Head?