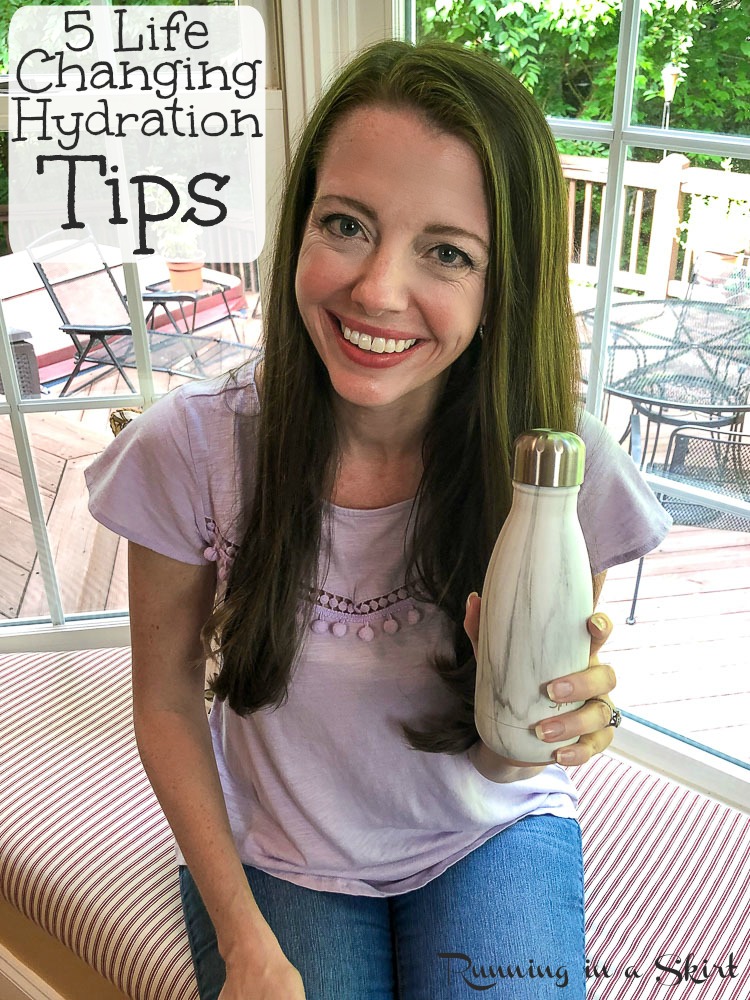 I'd like to thank my friends at PRIMO® for sponsoring this post about my hydration tips for summer! As always all opinions are my own.
Drink up! These 5 Life Changing Hydration Tips for Summer will keep you feeling great all season long.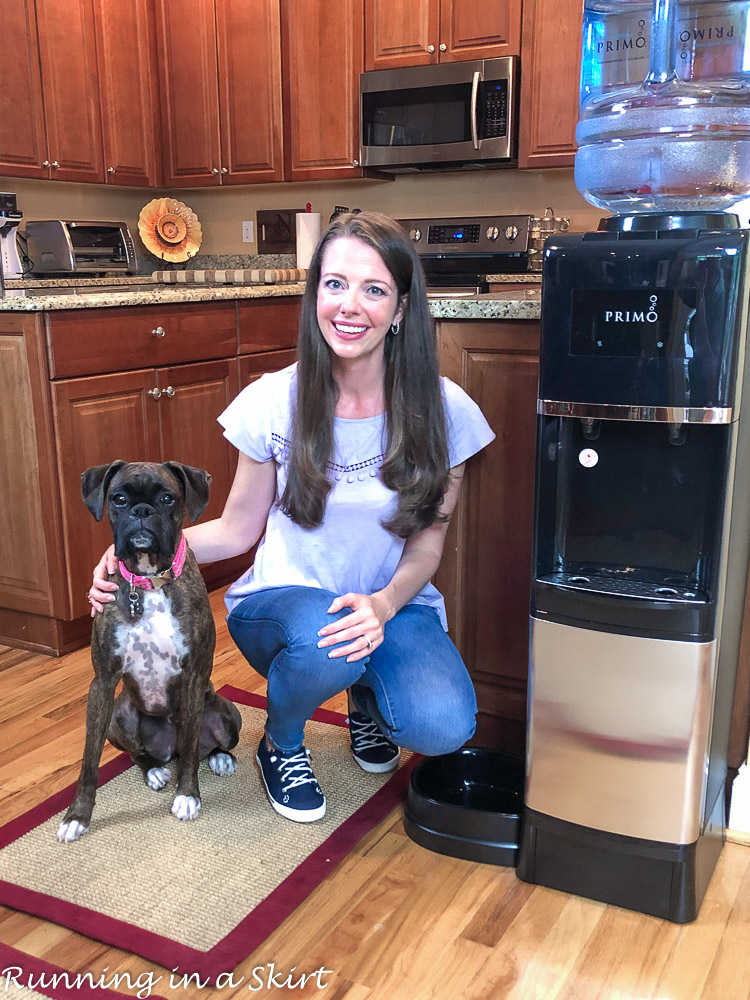 Hi guys!
I'm a firm believer that drinking lots of water can change your life! It gives you more energy, makes your skin look better and leaves you feeling all around healthier. If you have time to do just one thing for your health, drinking more water should be it.
Since the twins were born though, I have to admit it has been harder for me to stick to my water routine. I haven't always been practicing what I preach. Life is happily filled to the brim right now and sometimes I can go most of the day before I realize my water bottle is still full. Those babies are cute, but they can be pretty demanding.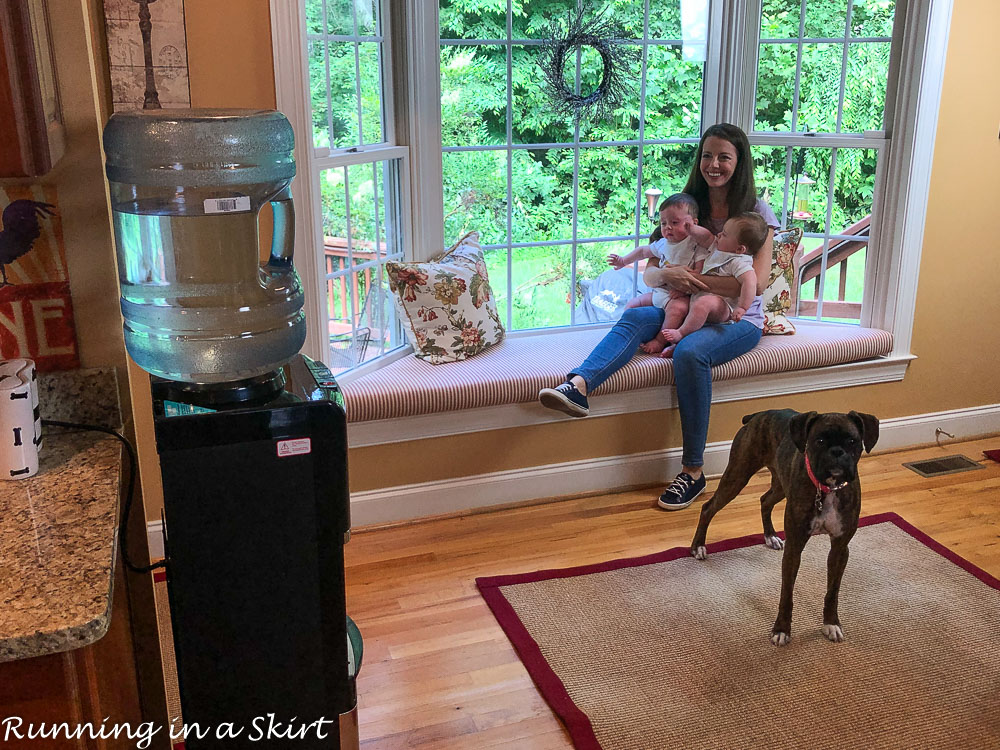 That's why I've decided to refocus my efforts this summer on hydration not only for me but for the entire family... including Makena there! She also isn't a huge water drinker and I want to encourage her to drink more water too.
So, for the sake of ALL of us, I decided to put together some of my BEST hydration tips for summer. They are perfect for right now when the summer heat means we need to drink even more.
5 Life Changing Hydration Tips for Summer
Primo Water Filter
GUYS!!! I recently got the COOLEST addition to my kitchen to aide in our hydration. It's a Primo Deluxe Top Loading Water Dispenser with Pet Station!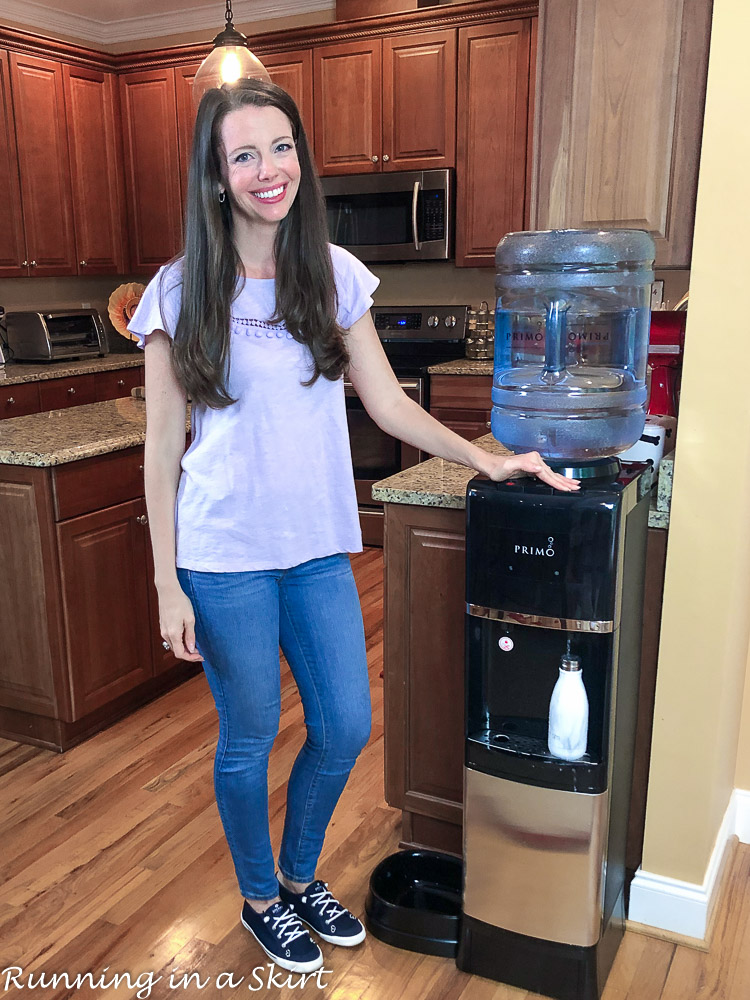 I recently learned that adding a water station like this results in families drinking 25% MORE water! Since we've been a little slow on our water intake lately, this is the perfect reason to add the water dispenser to our house.
The Primo water dispenser came shipped to the house assembled and was super easy to start. The Hubs got it up and running for me in about 10 minutes.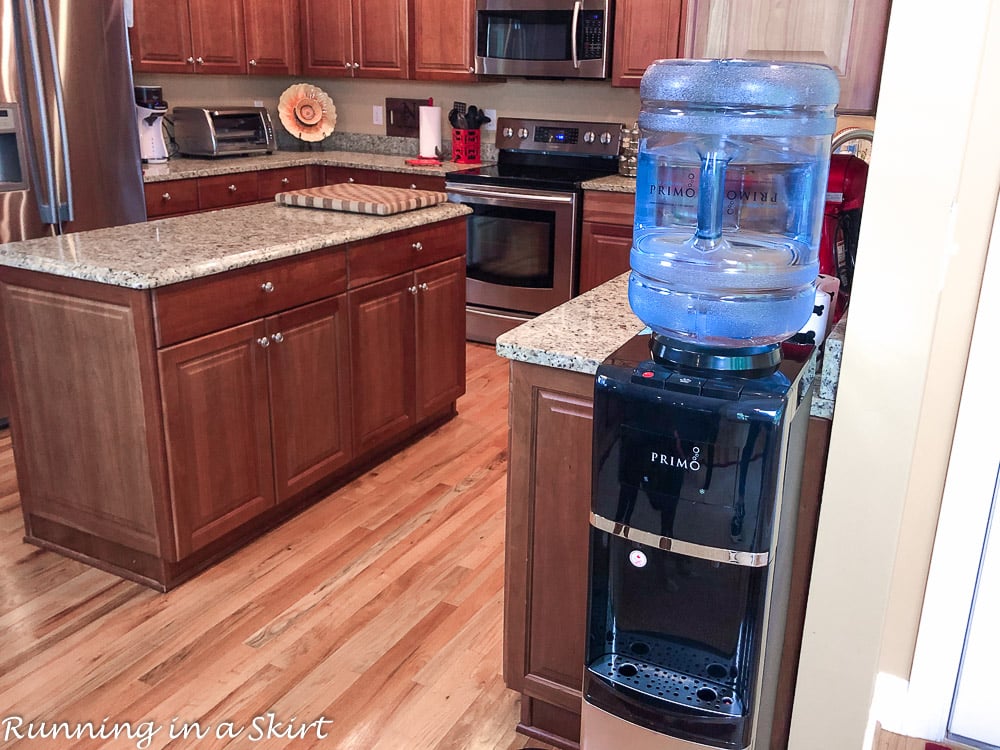 I picked up the water at our local Walmart and have been refilling our empty 5-gallon bottles when we make our weekly trips to the grocery store. Primo water is sold at many big-box retail stores like Walmart, Home Depot, Lowe's or Kroger. I found the place closest to my house to buy it on the Primo website HERE.
My water dispenser came with a welcome mailer, which had coupons for free water!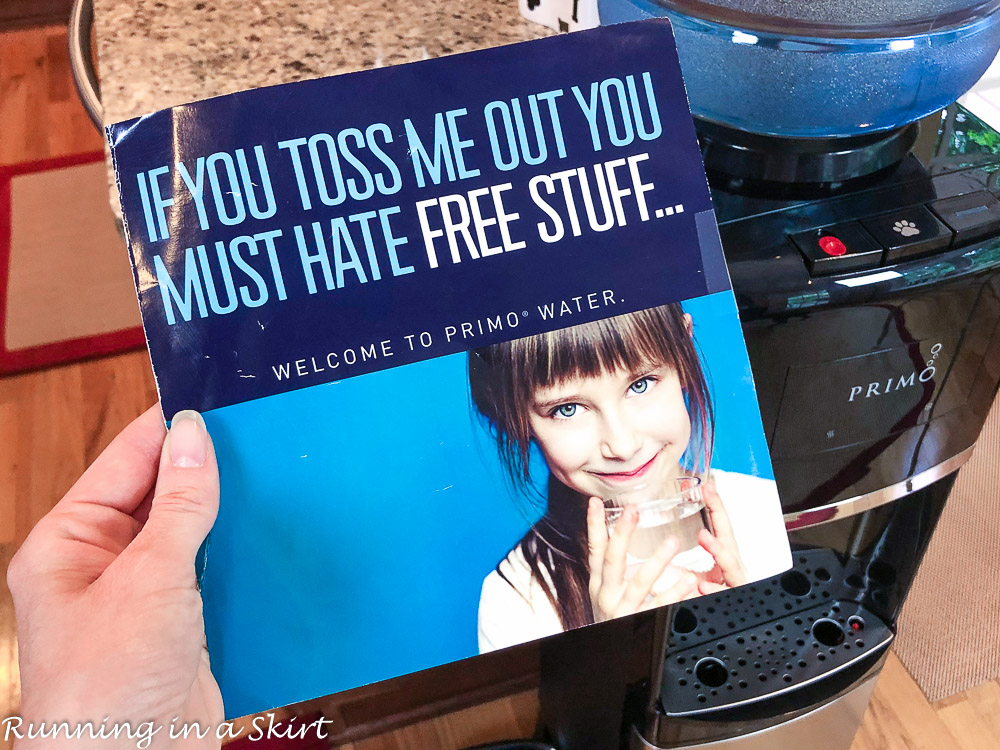 Each of these 5-gallon bottles saves up to 1,100 single-use bottles from ending up in landfills or oceans.
There are two types of water you can buy for the dispenser. There is exchange water, where you turn in your empty bottle and exchange it for a new one, and there is refill water where you can take your empty bottle and get it refilled at a Primo refill station.
Both types of water are purified through a water treatment process. Purification includes filtration, reverse osmosis and sterilization. Exchange water includes added filtration, mineral addition, and ozonation (for safety and freshness).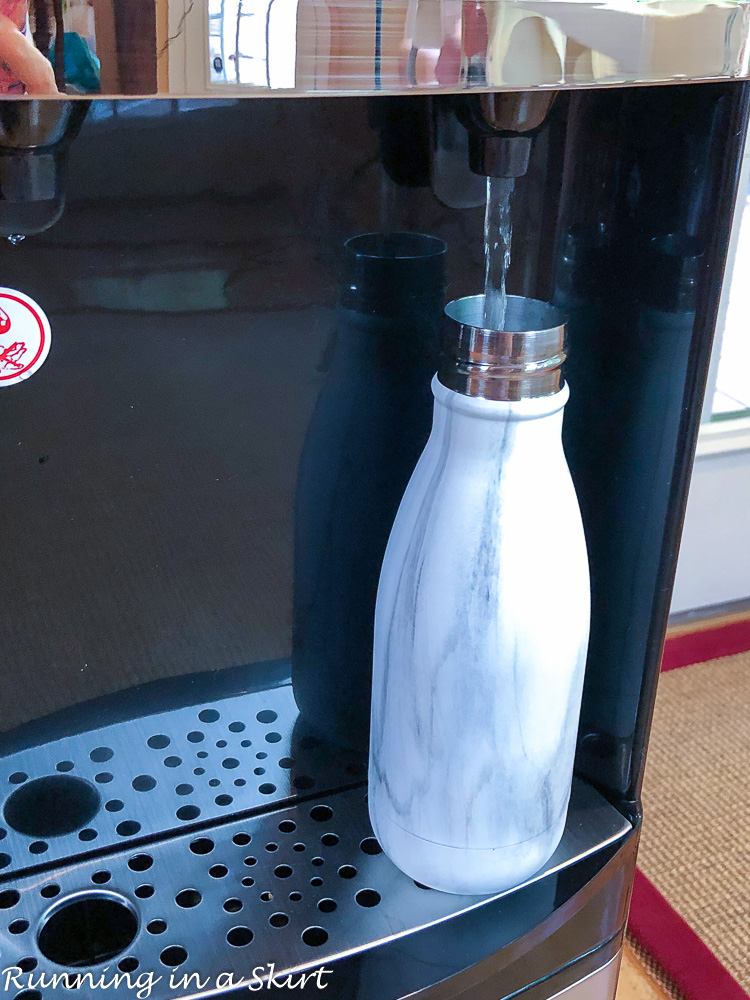 I also love that the water can come out either cold or hot. The hot water is instant and PERFECT for making my tea! They make dispensers that provide everything from ice-cold, cool, warm and hot water... so there is one that's perfect for every family.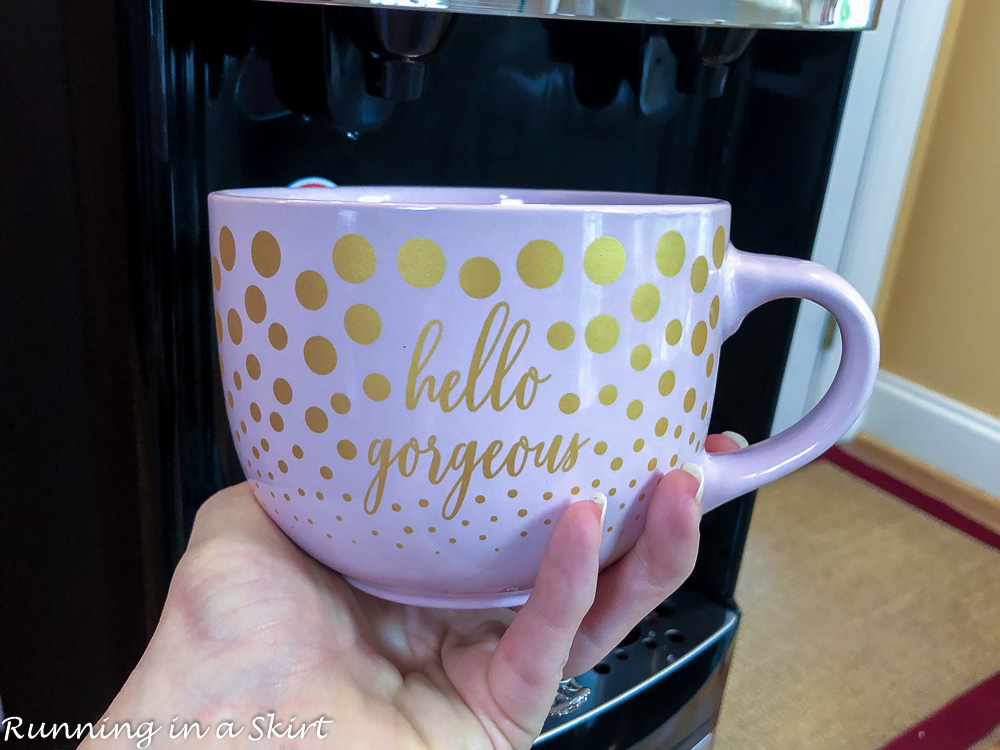 In the few weeks we've had it in our kitchen, we've been drinking so much more water. The dispenser is a constant reminder to fill up!
Now, this particular dispenser is especially cool because it has an attached water bowl for Makena, so our entire family benefits.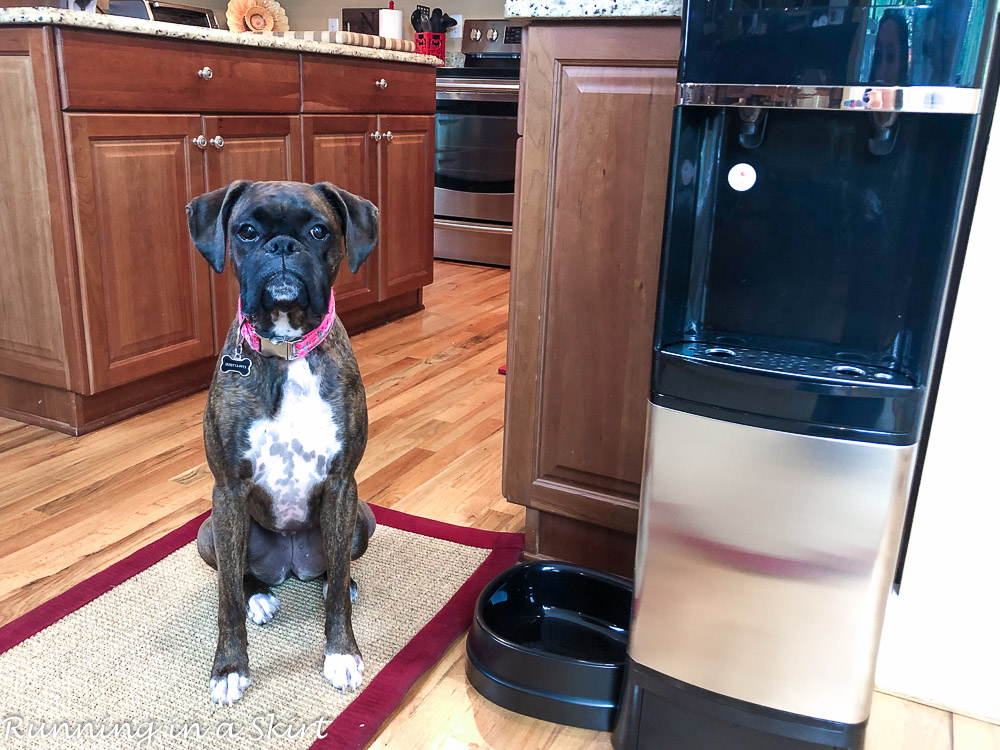 With a touch of a button, the water easily dispenses into the dog bowl so Makena has fresh water to drink.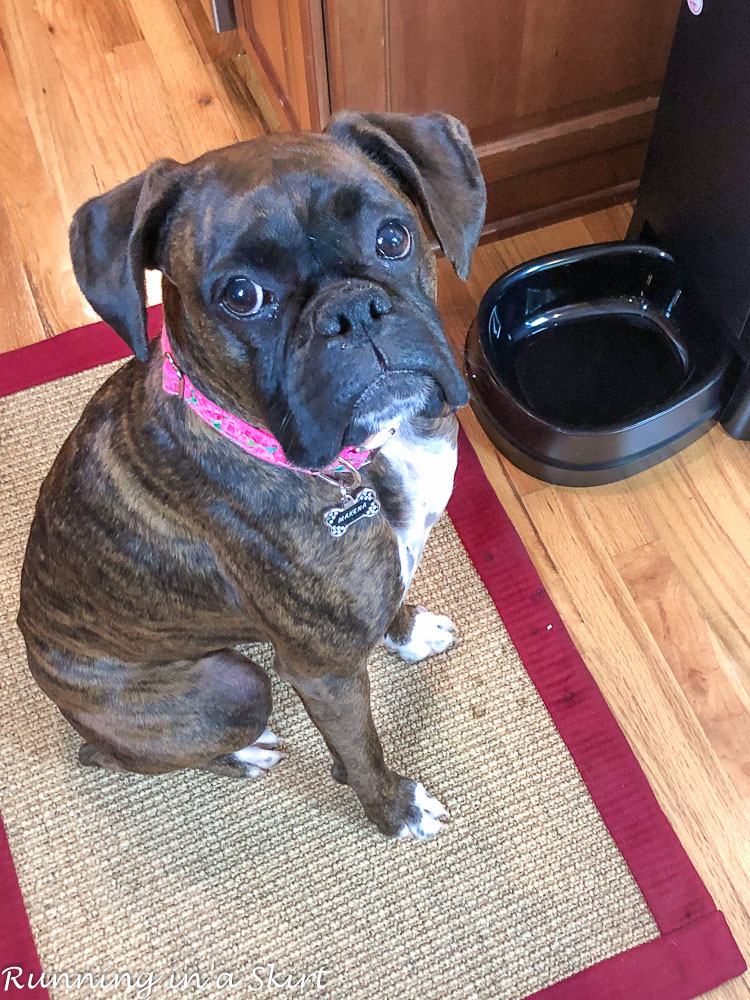 Since it's so hot in July, it's more important than ever to keep this pretty girl hydrated.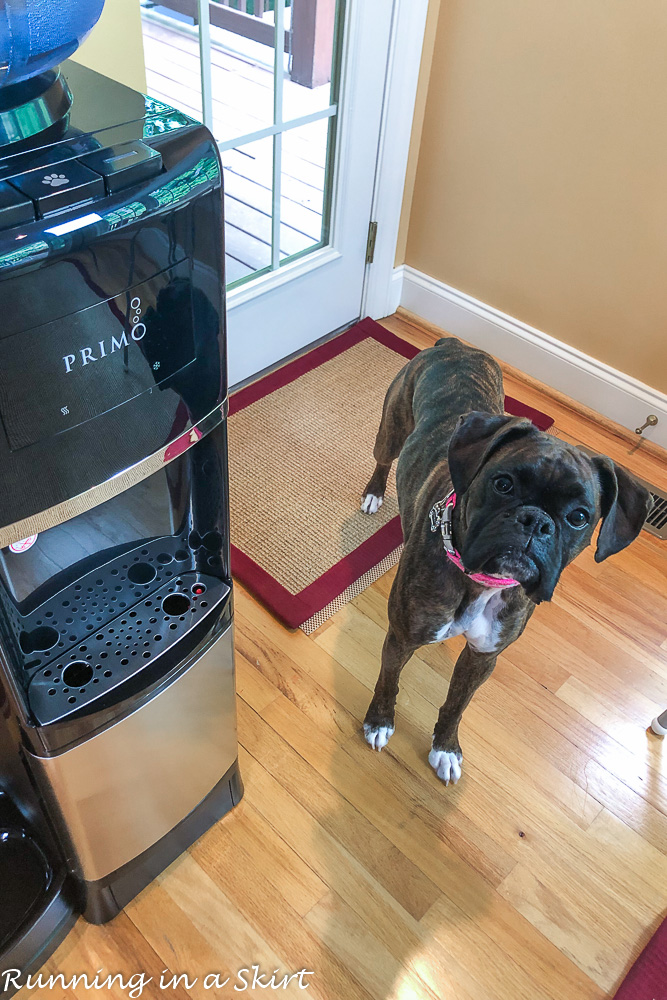 We are all loving the new Primo Deluxe Top Loading Water Dispenser with Pet Station! Getting one for your home (Find out how HERE!) is the first of my first summer hydration tips. Keep reading for a 25% off coupon code to buy your own.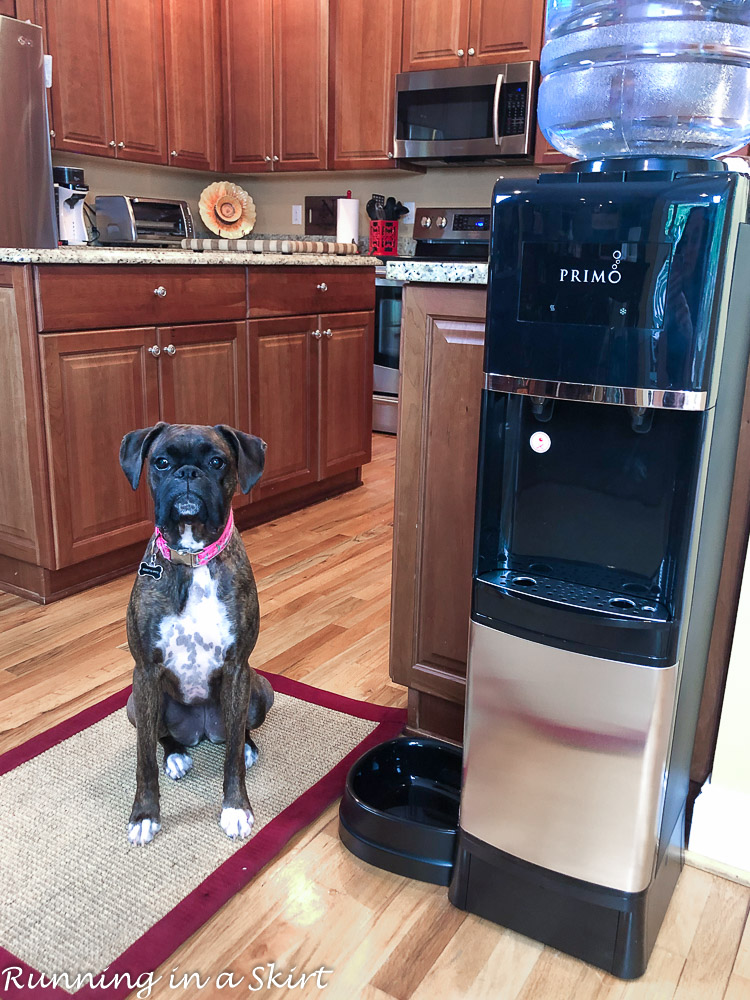 Add Fruit
The second way I'm helping my family drink more water is adding fresh fruit and mint to our water at dinner I'm keeping lemons, limes, cucumber, and mint on hand to keep up our interest in drinking lots of water.
Track Water Intake
I think it's important to keep track of how much water you are drinking, so you know if you are keeping up. Either use a big water bottle, an app on your phone or just a piece of paper to track how much water you are drinking until drinking more becomes a habit.
Get a New Water Bottle
Sometimes summer hydration tips can be as simple as getting a new water bottle. Having some new and pretty can make you more inclined to fill up!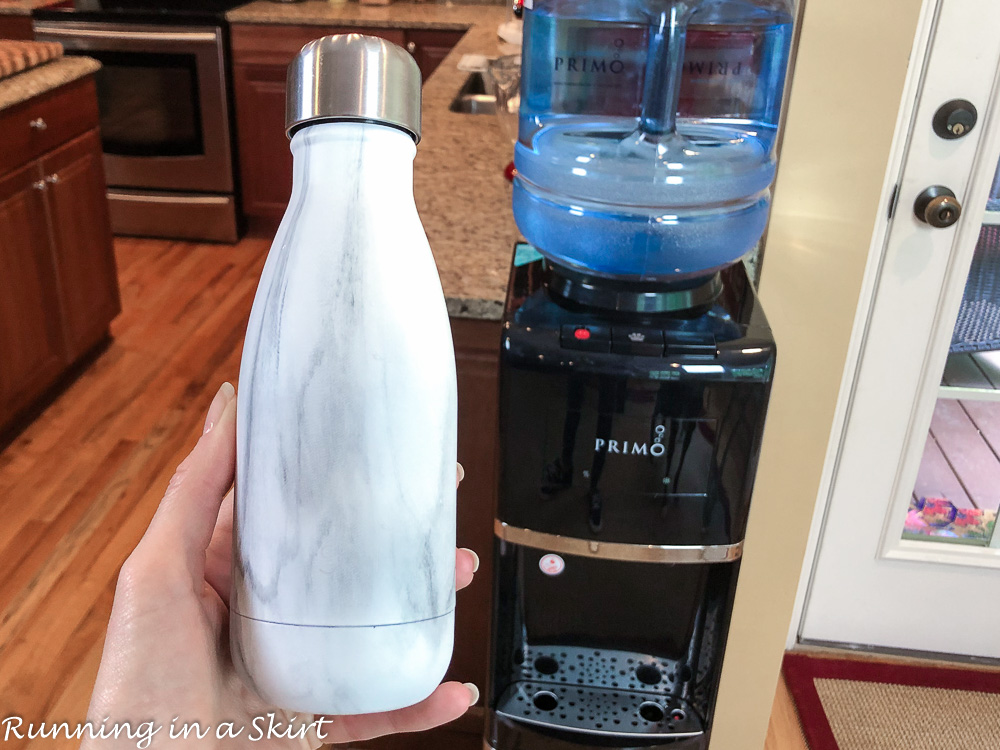 Coffee and Wine
The last addition to my summer hydration tips is to be cautious of coffee and wine. I love these drinks as much as anyone, but they don't count towards your hydration and can actually lead to dehydration. The best way to keep hydrated it to either limit coffee and wine OR make sure to follow up each glass you drink with a glass of fresh water from your Primo Water Dispenser.
Primo Water Dispenser + Pet Station
I love how easy it is to get fresh, great tasting water out of my Primo Water Dispenser.
Learn about all of the Primo Water Dispenser options HERE. If you'd like to get one, use my code WATERGOALS25 which gives you 25% off a dispenser, FREE fast shipping, and two free coupons for a 5-gallon bottle of water.
You can find out where to exchange or refill your water HERE.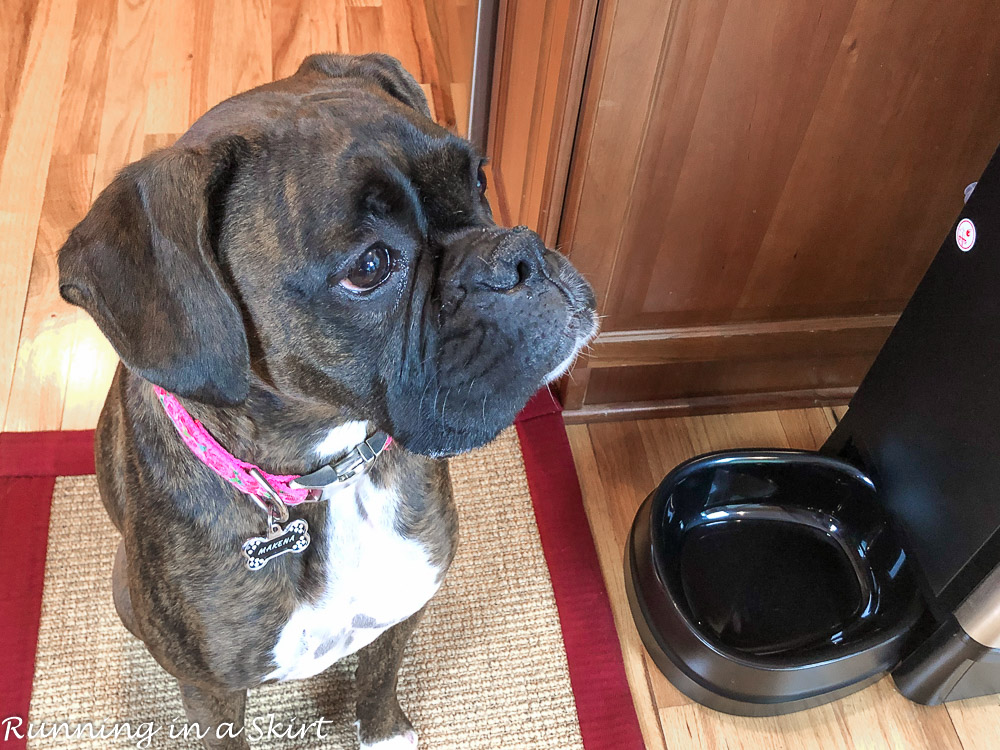 Drink Big. Drink Healthy!
More Summer Hydration Tips
Pin for later!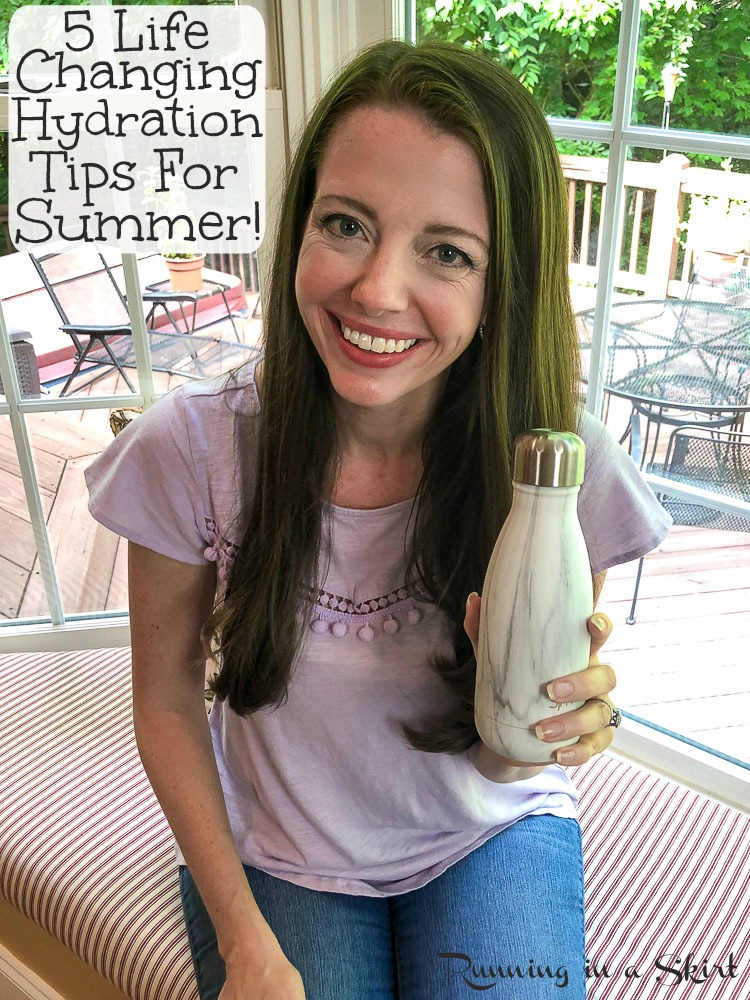 Your turn!
Head over to the Primo site and let me know which type of water dispenser would work for your family!
This is a sponsored post written by me on behalf of Primo.