Hey guys!
I was hoping this post would be all about our lovely long holiday weekend in Hilton Head after the entire family recovered from strep throat and the stomach flu in a week. Unfortunately, we got sick AGAIN on the trip with a bad cold. It started Thanksgiving day with Jackson showing signs of what seemed like a bad allergic reaction to something. He was hysterical and inconsolable and we ended up taking him to the ER because he looked so bad and we couldn't find an Urgent Care place open on the holiday. The ER doctor also seemed to think it was an allergic reaction and treated him for it. However, on Friday, Hunter started showing the same exact symptoms and we realized it must have just been a nasty virus and not an allergic reaction. I got it next and then the Hubs. We all felt so sick and it was especially hard taking care of sick babies, while sick and not at home.
Since we were all in close quarters we ended up making the entire rest of my family sick and it was kind of a disaster. We still feel awful for making the family ill. It was a memorable trip, to say the least, but not in the way vacations normally are!
That being said, we did make some lovely memories and I got some pretty fun photos before it all went downhill! I thought I'd still put together some of our highlights.
Hilton Head Thanksgiving Highlights
Beach Time
Our house was right on the beach and it was just a short walk to the sand, which was perfect with the babies.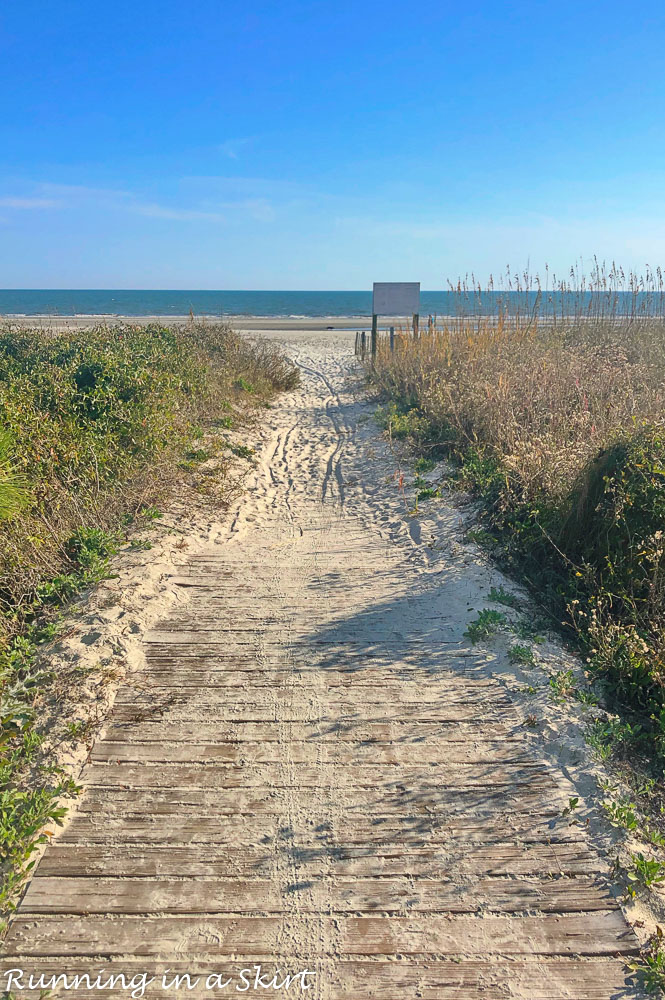 The weather was in the 60's and 70's and although the water was cold, it was still quite pleasant to play around in the sand. Even my Dad and Margaret got in on the action!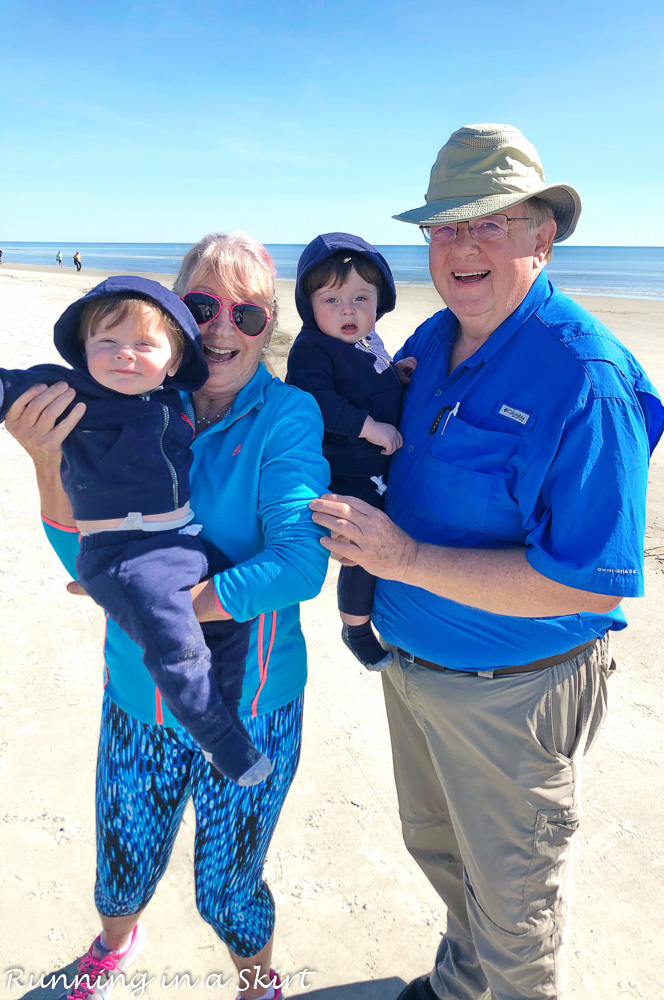 The boys were so happy and we all loved playing in the giant sandbox.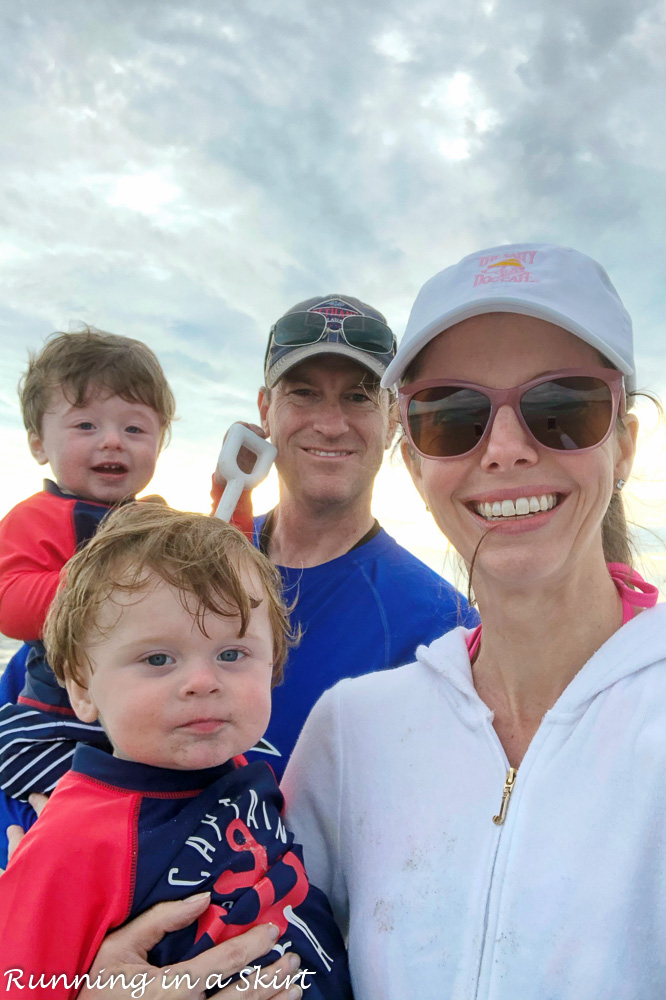 I just love how pretty the skies are this time of year at the beach.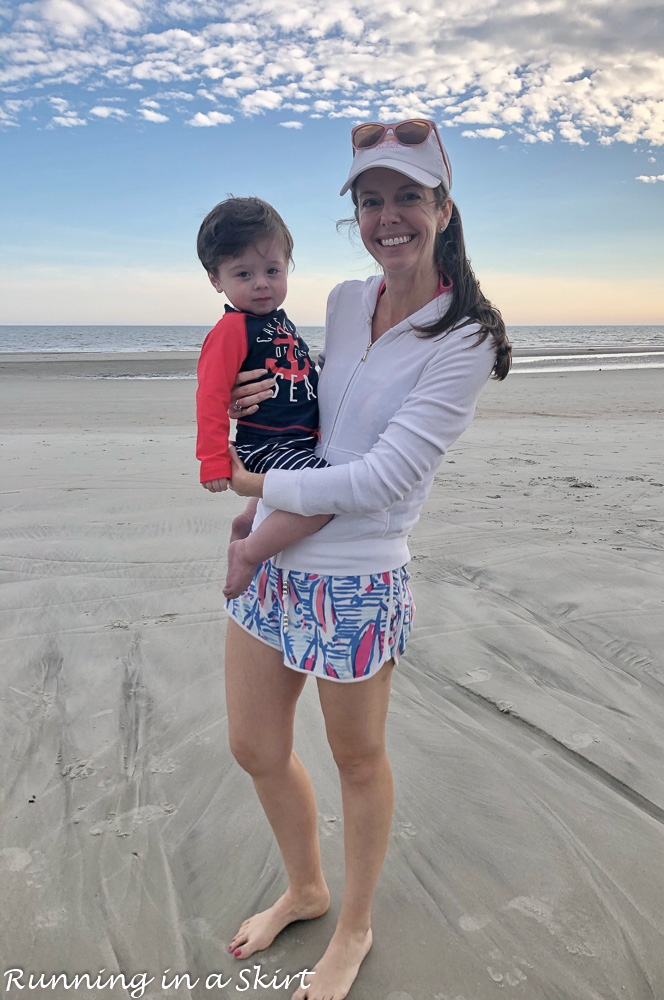 Hunter was in his element and was running everywhere.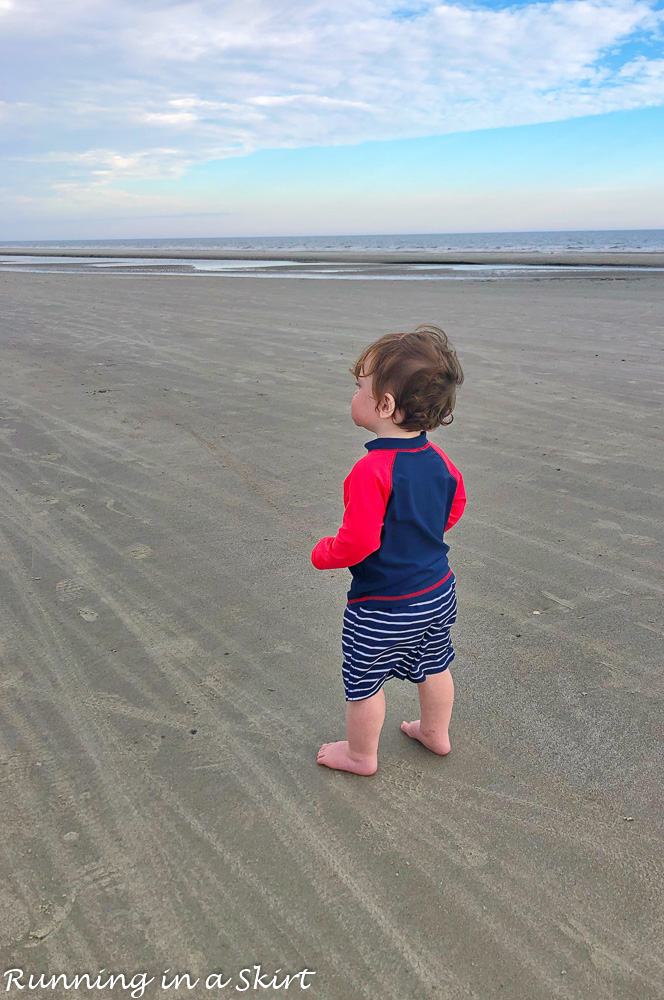 We basically had to jog to keep up with him.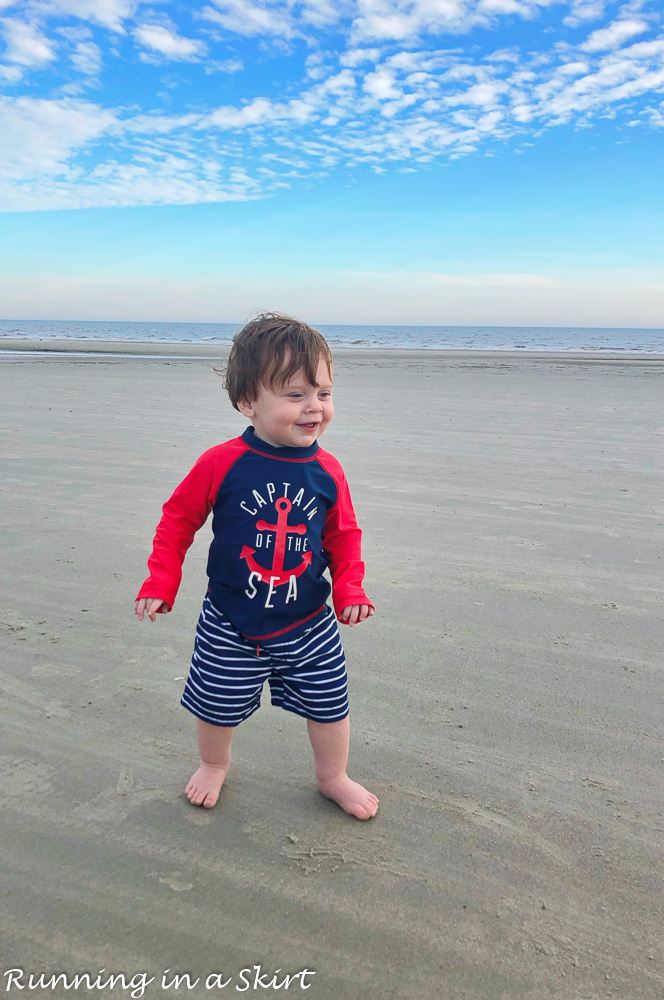 Jackson also loved it and walked in the sand for the first time.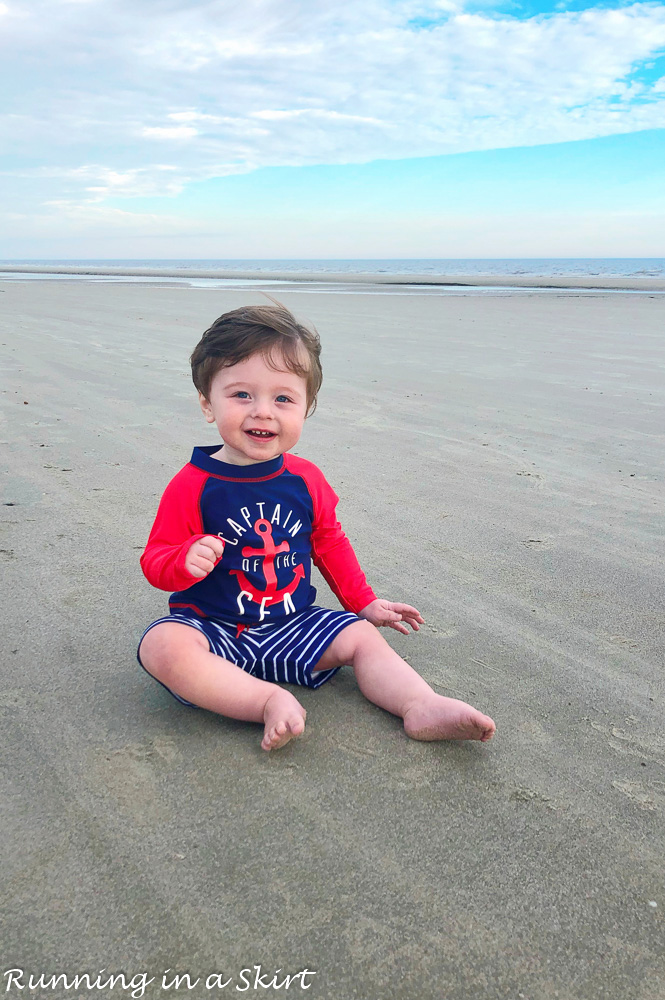 The babies love the beach so much that they'll even just roll around in the sand. They get these crazy smiles as soon as we get there and it makes my beach-loving heart happy.
Turkey Trot
The babies did their first race on Thursday! We all work up early and ran the Hilton Head Turkey Trot.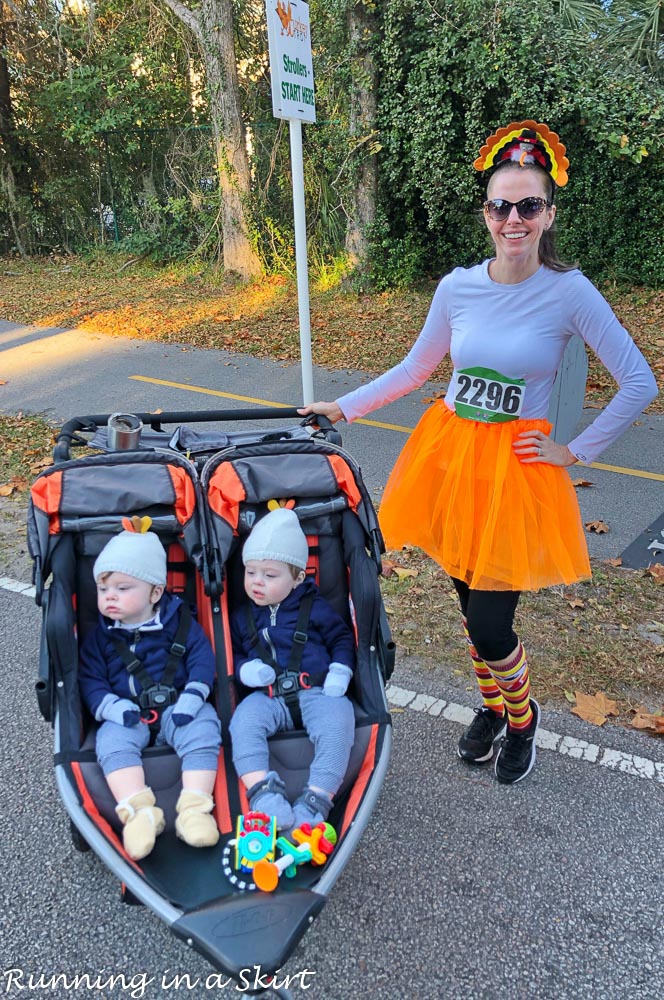 I wish I could say I pushed the stroller, but the Hubs did it and he rocked the race. He is not a runner at all, so it was a big accomplishment for him.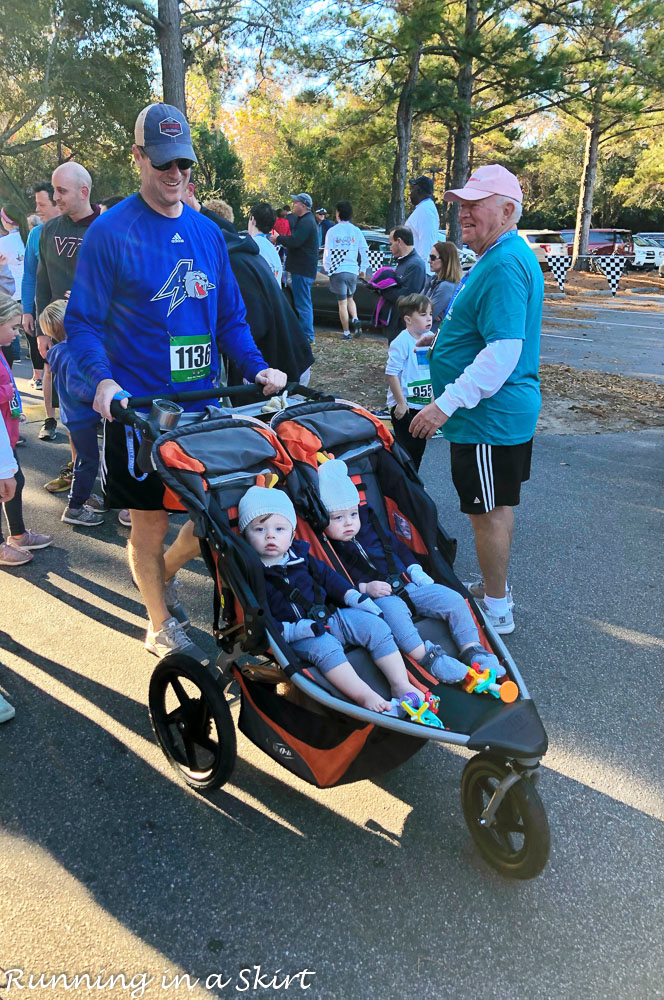 The boys seemed to like the crowd and got a kick out the medals at the end.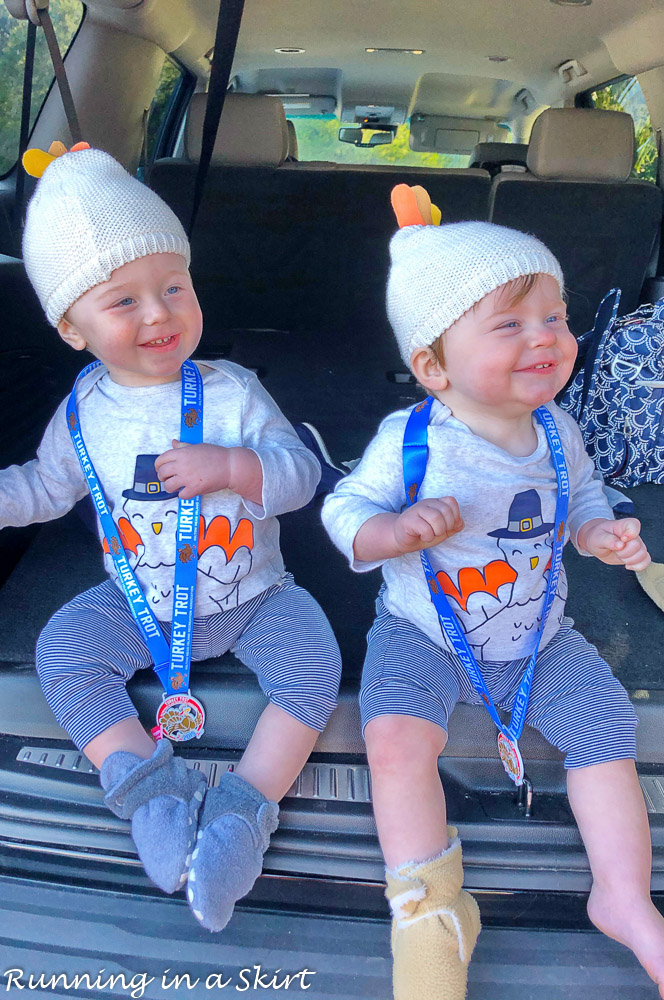 It's been a dream of mine to have the babies do races with me, so I hope this is only the beginning.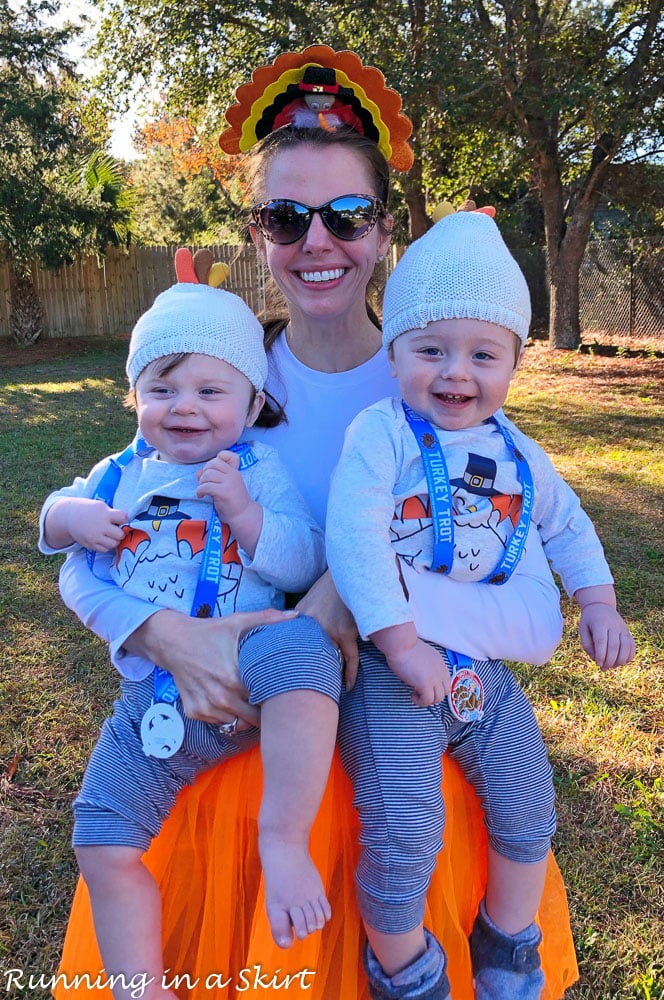 Charlie's Dinner
My Dad and Margaret offered to watch the babies for us one evening and we got to go to our favorite restaurant, Charlie's, for dinner!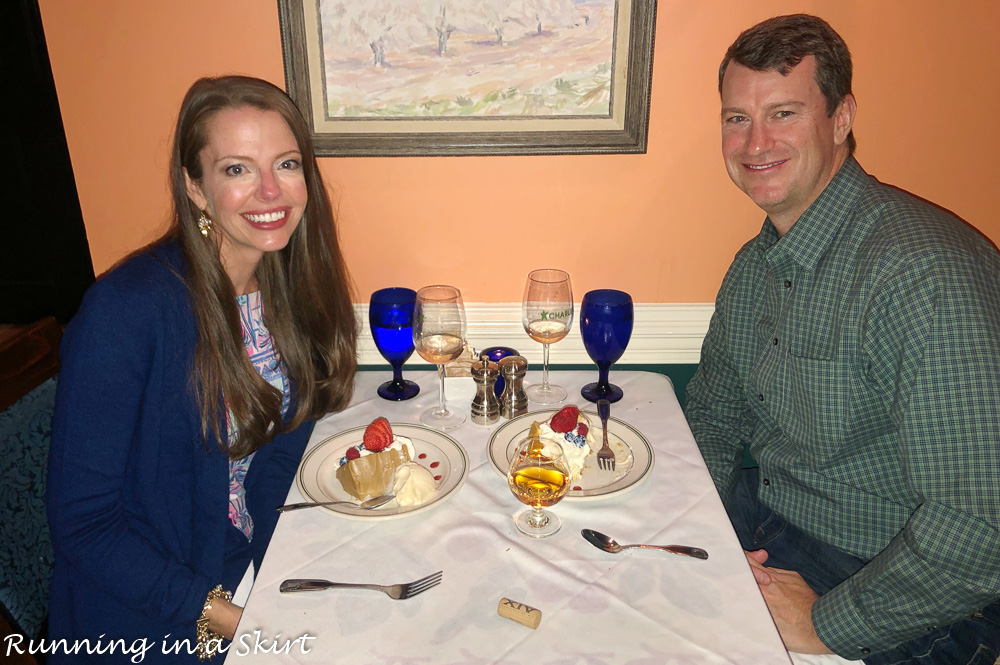 We got lucky and our favorite dish, their redfish, was on the menu. It was so delicious and we really enjoyed an evening of adult time.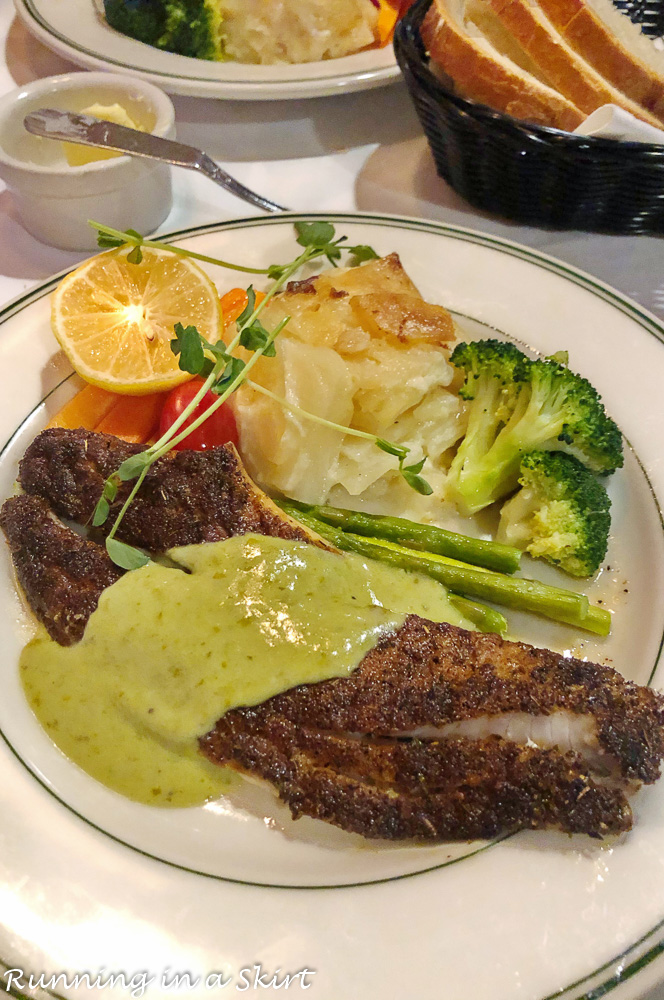 Sunsets
We weren't able to catch all the sunsets... but I did see this one that was pretty special!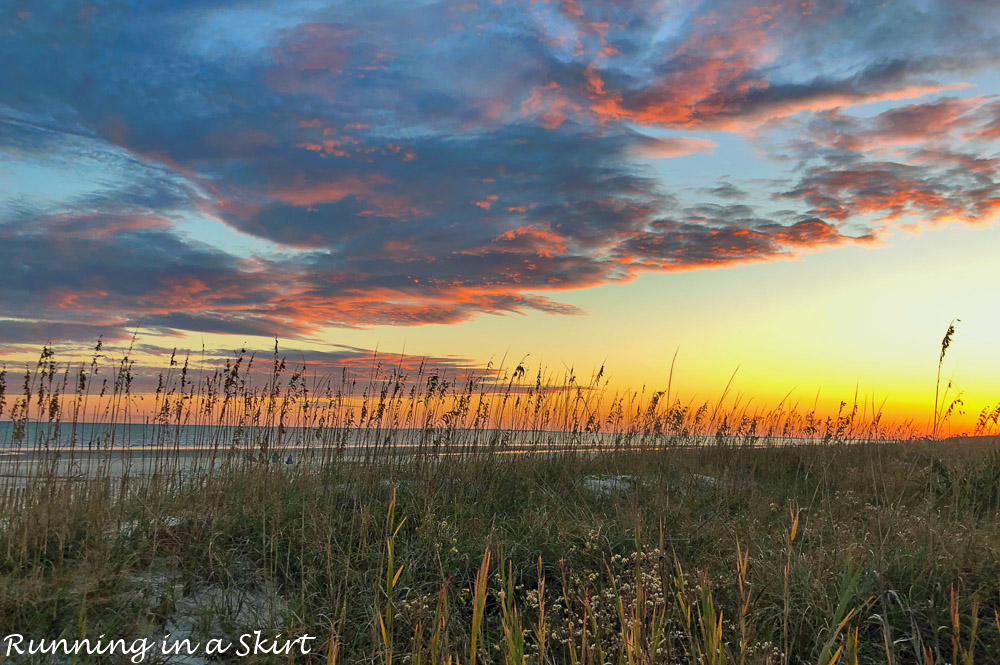 That's about it! The babies even looked like a hot mess in our family photo. The rest of the trip was basically doing our best to keep our heads above water.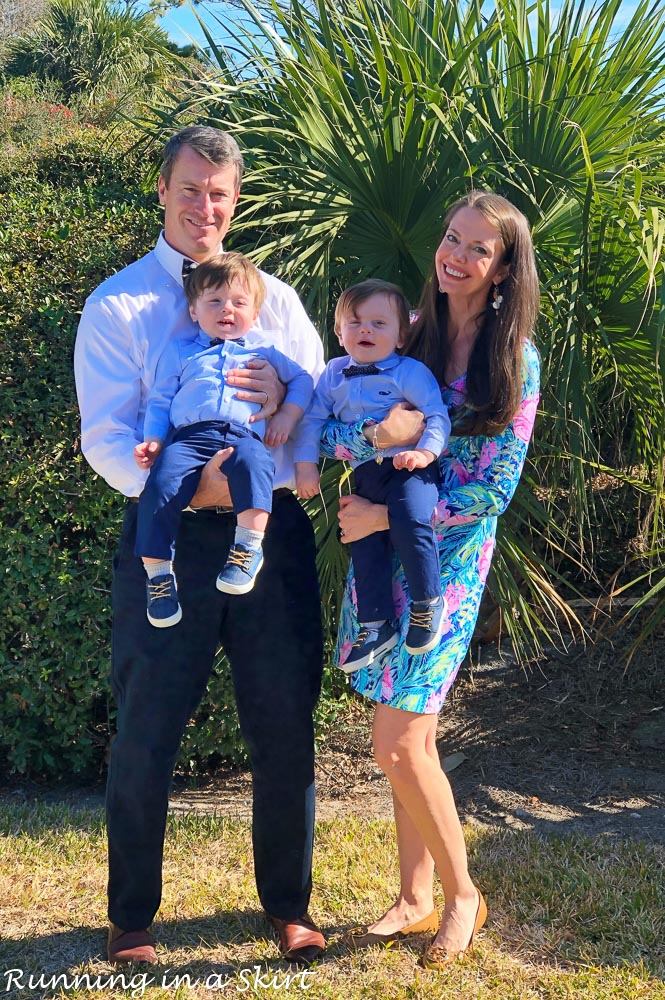 It certainly was a memorable weekend!!! We are finally feeling a bit better and I can only pray we have at least a little time off before anyone gets sick again. Hope y'all have a great weekend too.