Hi guys!
I'm afraid to even write this and jinx it... but as of this moment, we are a mainly healthy household! I ended up getting an antibiotic Monday because this last cold turned into a sinus infection AGAIN but overall I'm on the mends and was even able to run yesterday for the first time in weeks.
We had a busy enough week with lots of fun to share with you!
First up is we got the house decorated for Christmas.
Last weekend we had to start by finishing cleaning up the DISASTER that the house was in after the birthday party and having a house full of guests all weekend. Since we had gotten sick right after everyone left, then went on our Thanksgiving trip and then got sick again... we hadn't had the time or energy to completely put everything back until now. It was really stressing me out and I was so glad to get everything back where it belongs. After we cleaned up we got out the Christmas stuff!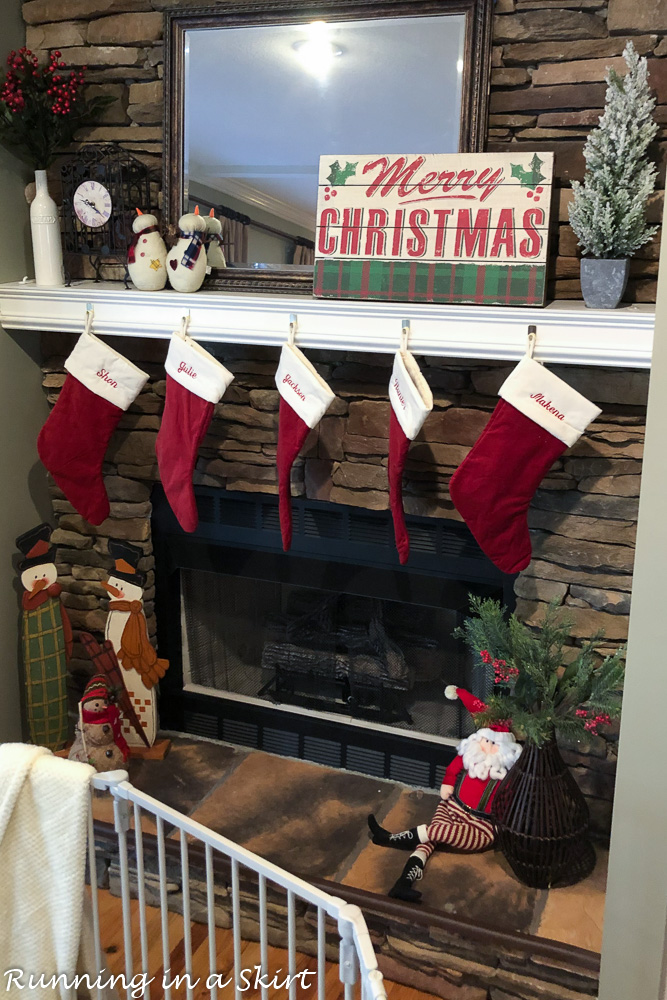 We ended up not putting up the tree in our main living area this year. It is right where the boys spend a big chunk of the day and I was pretty sure I'd be doing nothing but trying to get them not to touch it. Instead, we went BIG and put up our hall tree... which is not where they play at all. It had been a few years since we'd taken the time to put this one up, so it felt refreshing to get it out again.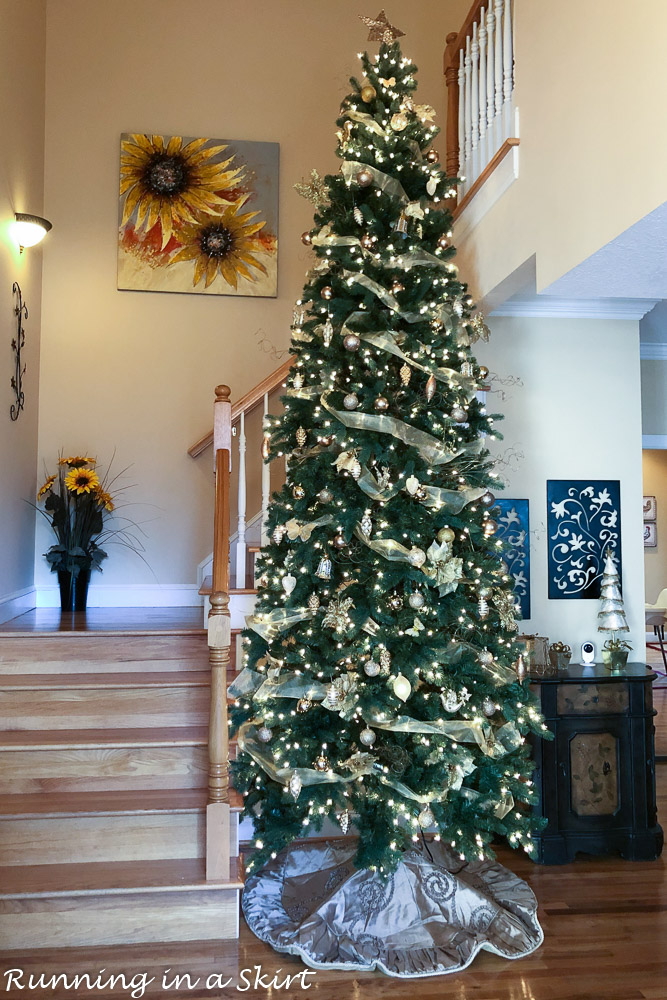 I also put up our basement tree where the boys could see it... but on the other side of their gate. This one is fun because it's filled with all the random ornaments we've collected over the years.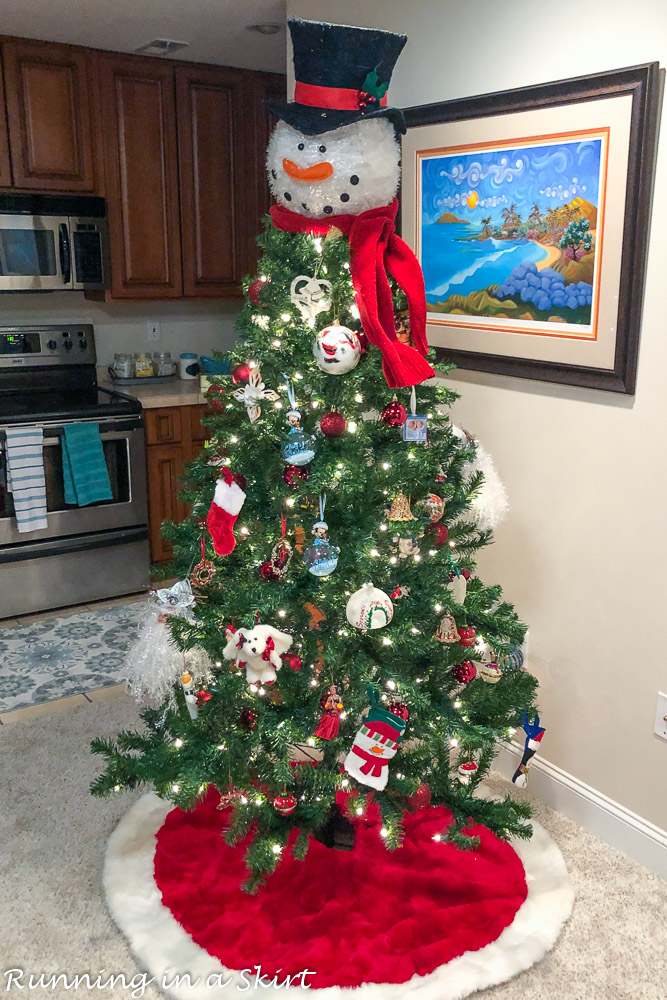 We also put up our first inflatable!!! YES... that's Santa pirate ship complete with penguins, a tree and cannon launcher. 🙂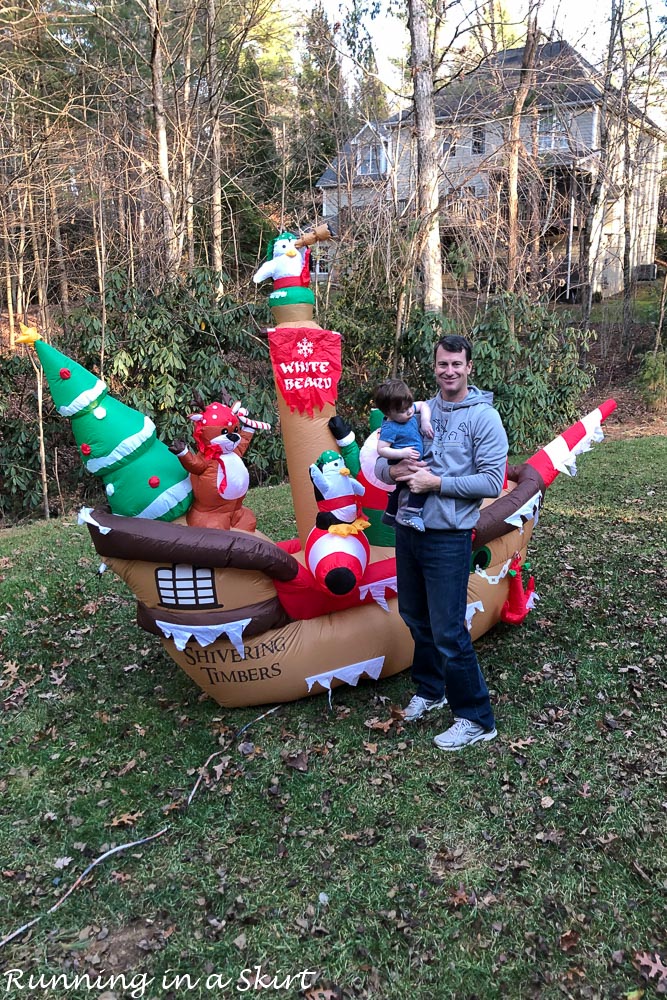 We also had TWO lovely dates! The Hub's work Christmas party was Friday night and we actually got to go. It was so nice getting dressed up and talking with other adults.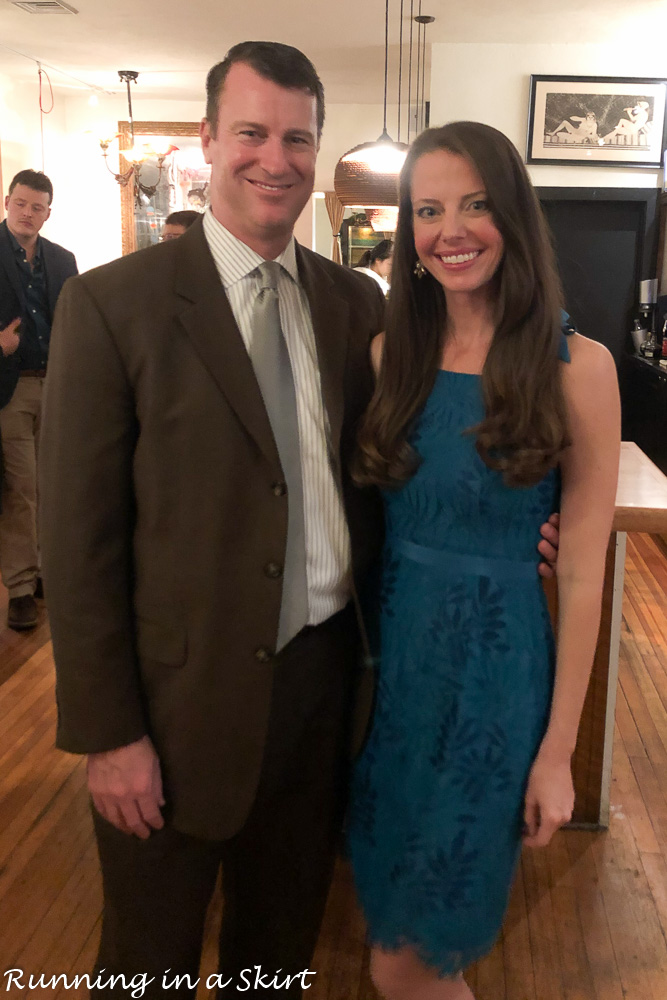 On Saturday we also had our day date. Neither of us were feeling great, but we did spend some time enjoying a cheese plate and wine at Looking Glass Creamery.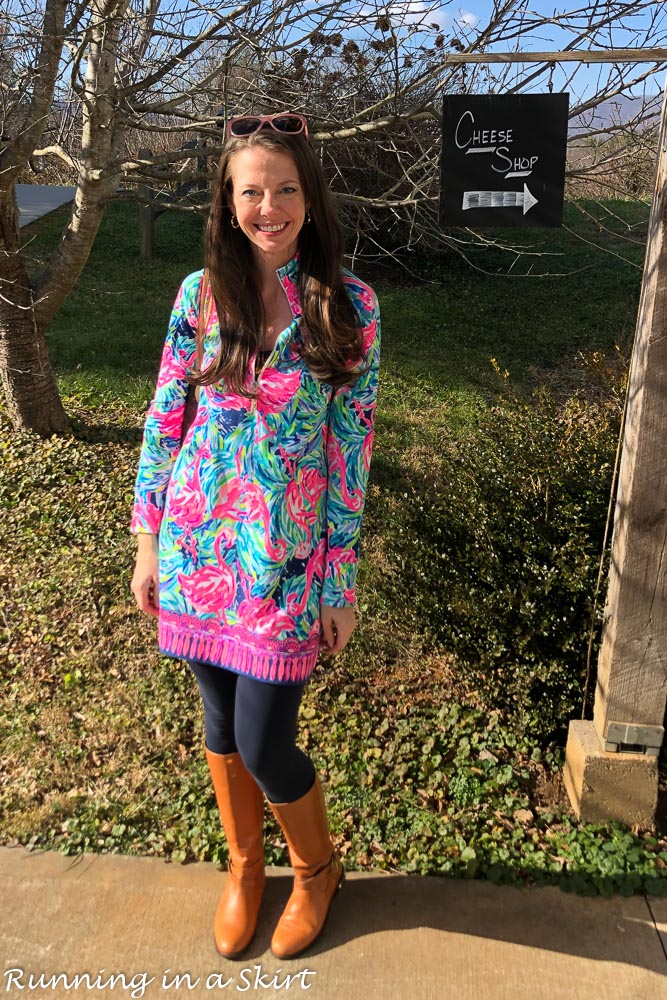 They have such an amazing cheese plate if you are looking for something to do.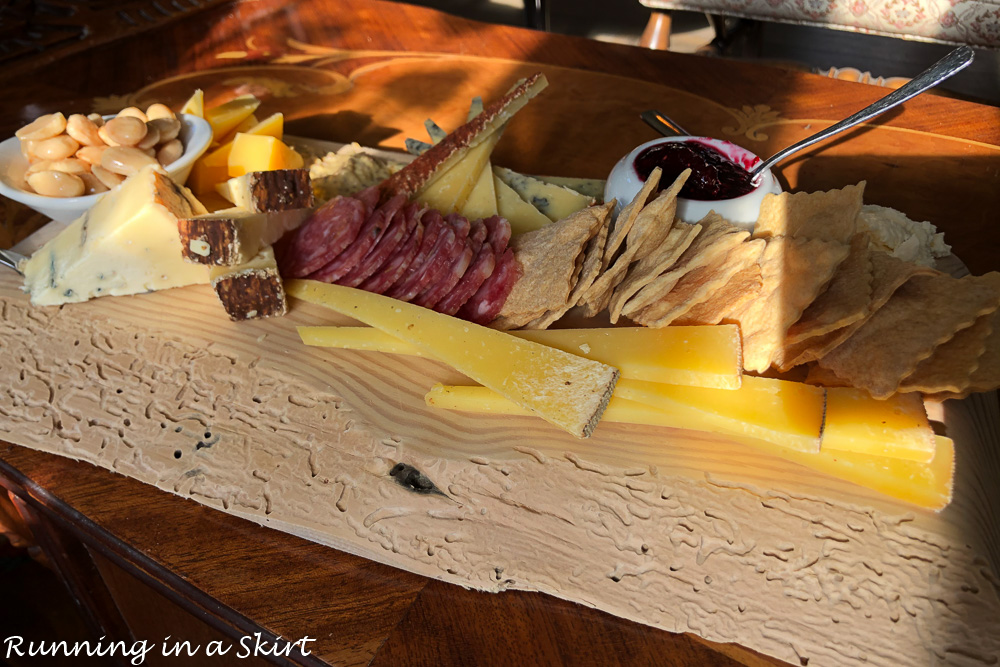 I spent a lot of the rest of the week wrangling babies. Both of them have been all about climbing into things lately... especially baskets.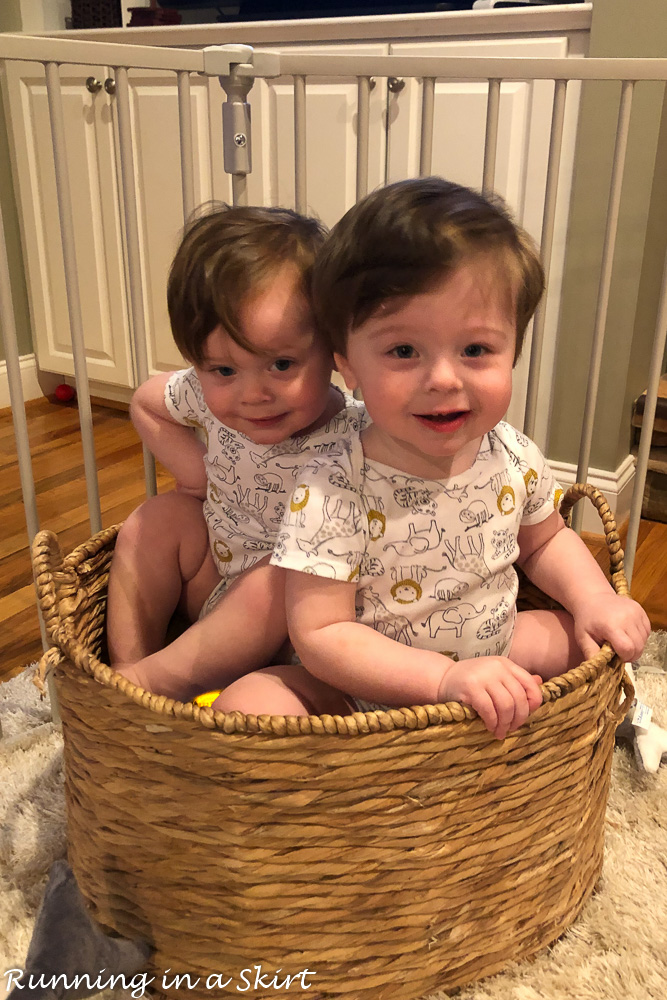 They both got into the living room toy basket and thought it was hilarious... which it kind of was. 🙂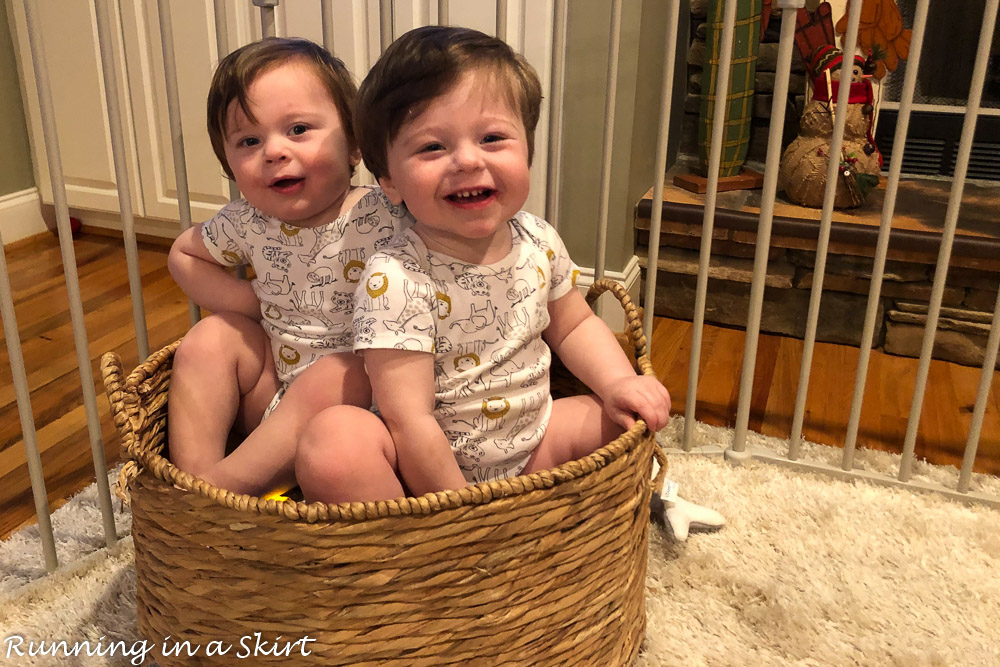 We also went back to music class this week where Hunter climbed in the basket there too. I should probably just buy him some baskets for Christmas.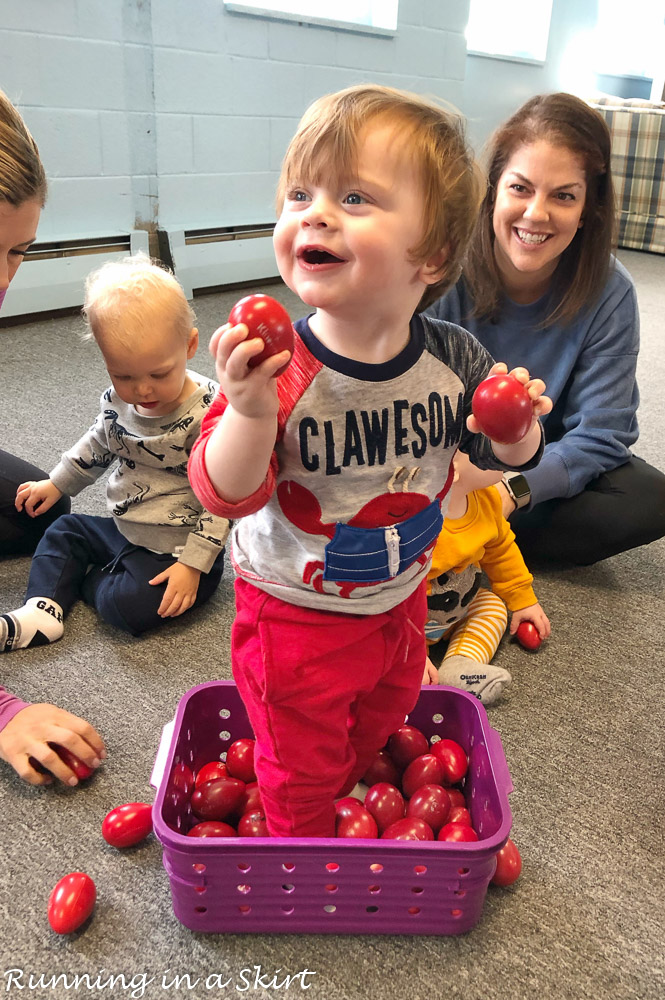 Jackson also loved music class and had such a fun time!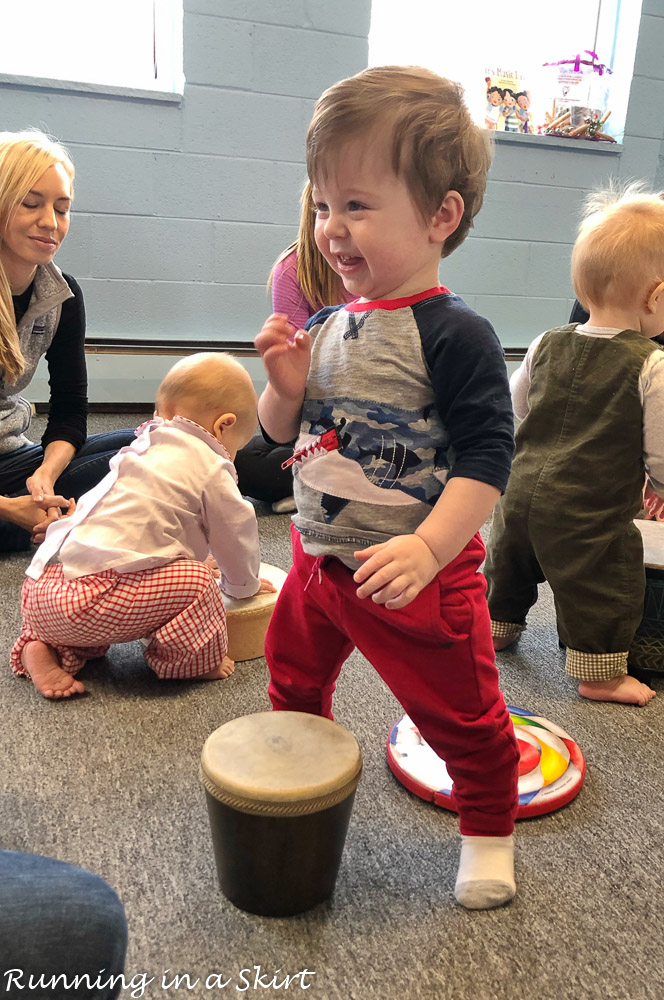 AND I promised you guys a big family announcement. My DAD got remarried!!!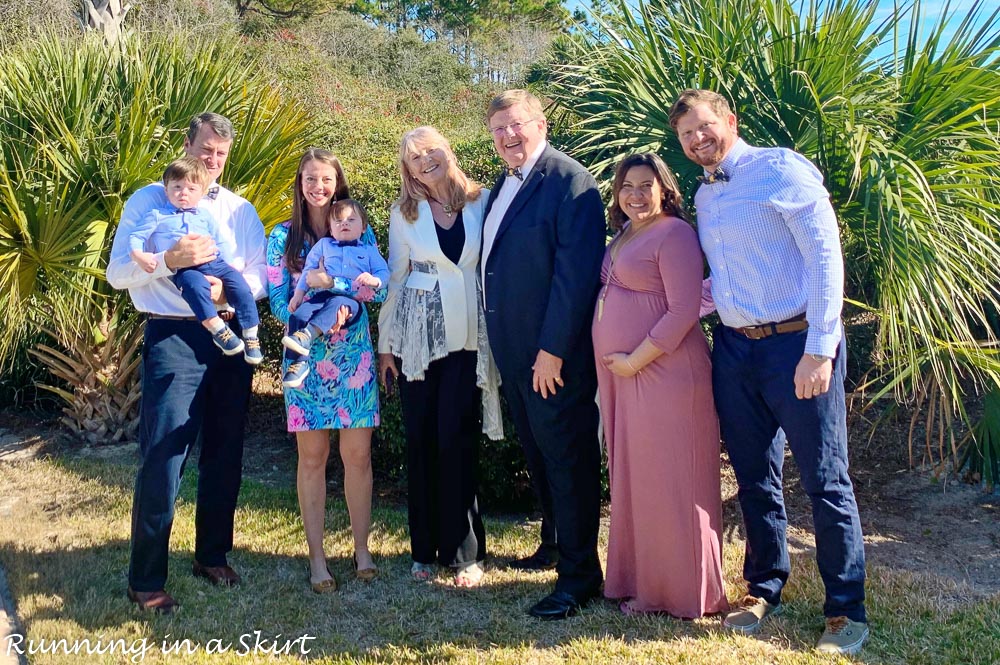 It actually happened at Hilton Head on our Thanksgiving trip. My Dad asked me to wait to share the news with you until they were feeling better and made the announcement on their Facebook pages first. If you'll remember... we got them both sick on the trip. I felt especially bad about it since it was their wedding weekend too.
He married his fiancee' Margaret in a beautiful ceremony on the patio of our rental house overlooking the ocean. He's been dating Margaret for a few years and we are looking forward to having her as part of the family. She is wonderful with the boys and they adore her.
Both Margaret and my Dad love to travel and have found so much happiness together. I am so happy for them!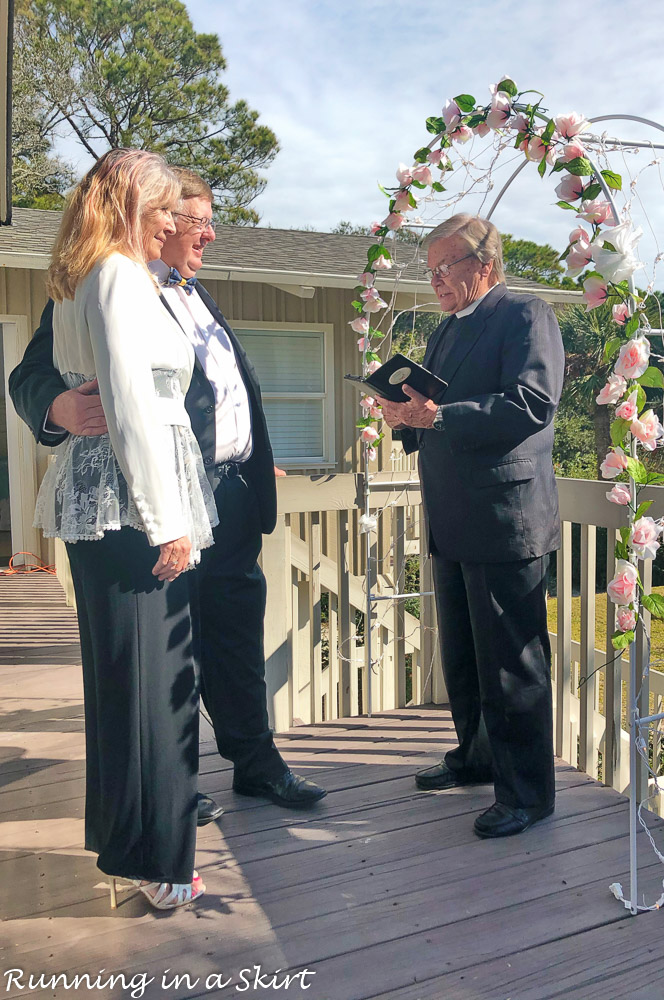 That's about it for this week! I hope you had a nice one too.
Julie