Life is falling back to normal after another lovely week on Hilton Head. I am so glad we got to spend a week enjoying the lovely beaches and food. The twins are at such a fun age to enjoy both the beaches and pools and we had so much fun.
I'm planning a full Hilton Head Travel Guide (YES, I realized I'd never written one!) in the coming weeks but before I dive into that I wanted to share a preview of my favorite photos from the trip. Here are my top 15 favorite photos from
I"ll start with this delightful view of the twins and the Hubs walking up the boardwalk to the beach. I thought this was such a sweet photo.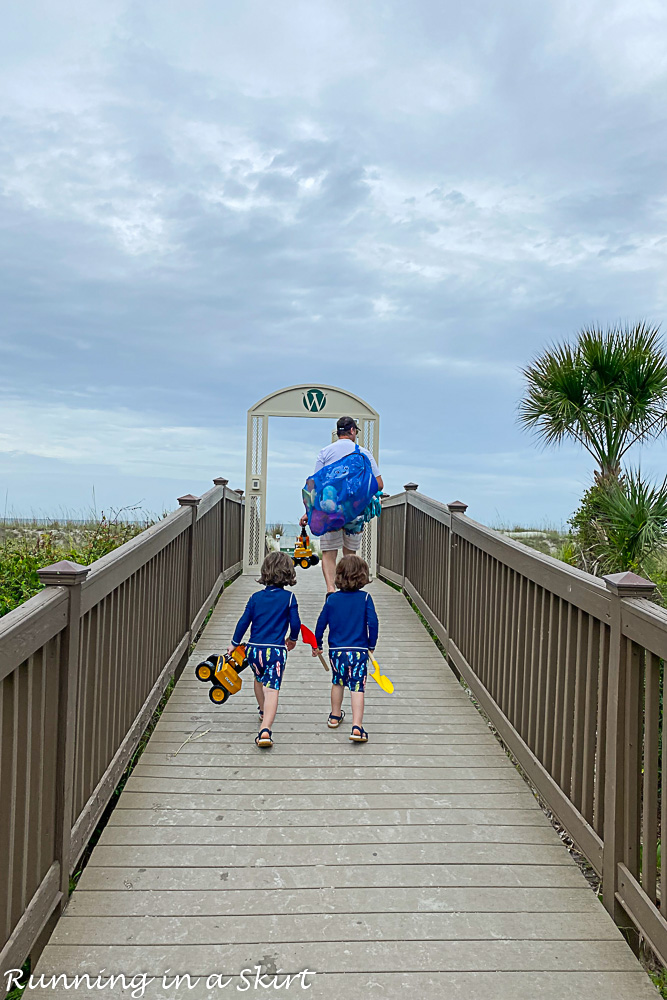 The water was nice and warm so the boys got to play around in the waves. Here's my best photo of Hunter playing in them.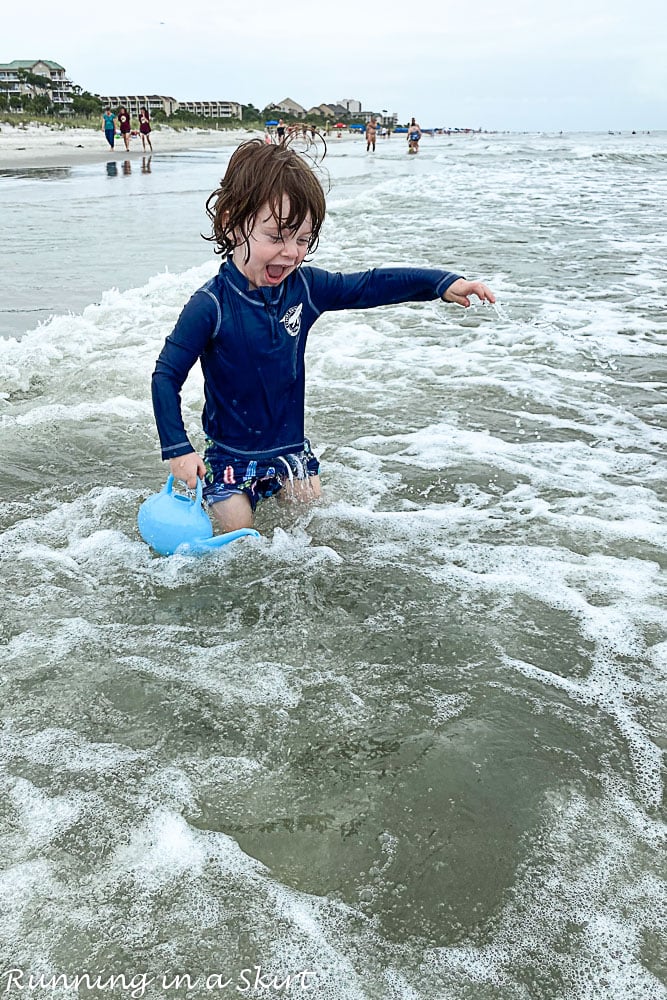 And here's my best photo of Jackson. They are both water babies.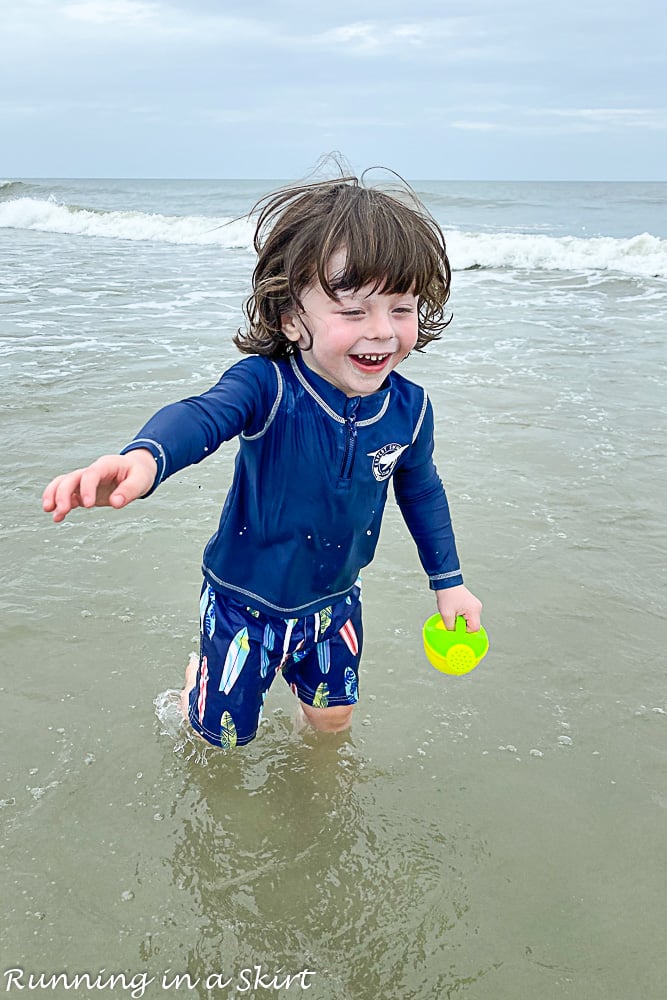 Another highlight of our beach time was playing with their new beach excavators.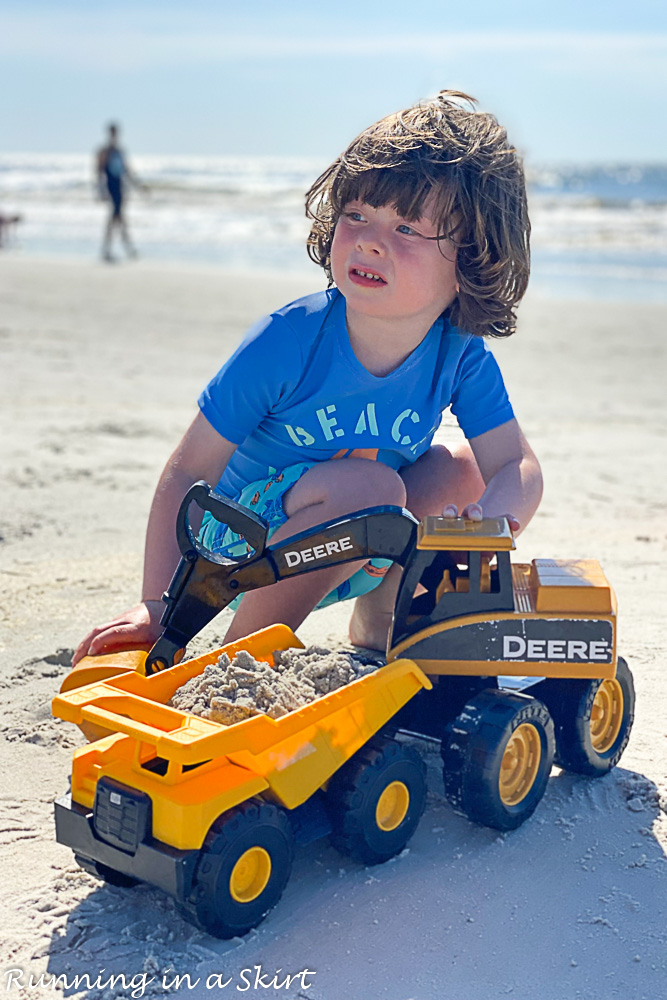 They are SO into trucks right now that we surprised them with a new addition to their "beach fleet."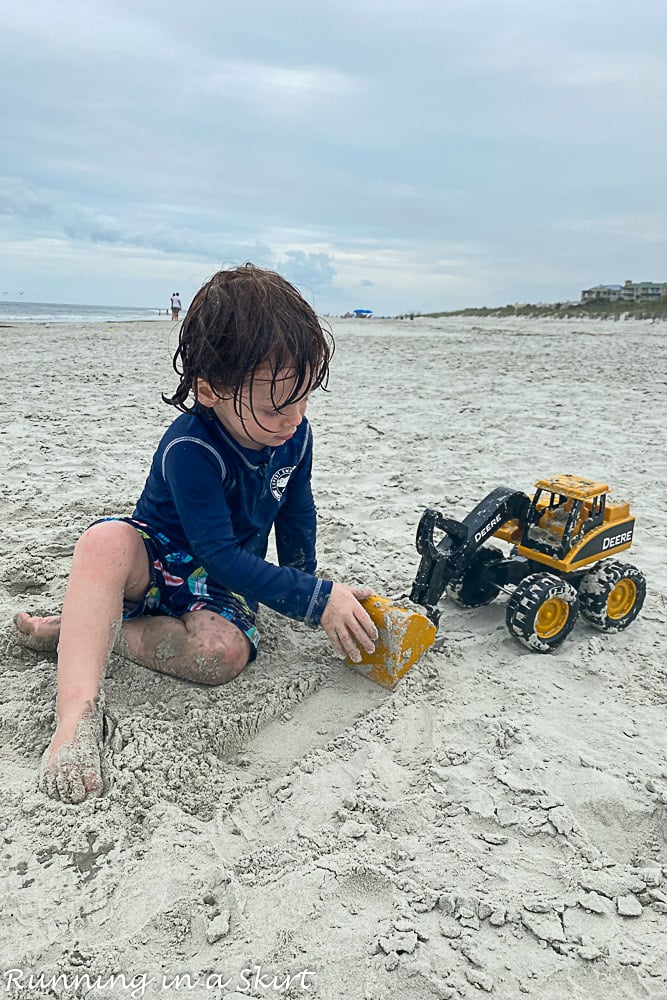 I also thought this one was so funny. Hunter is actually making a pillow out of the sand to rest on. I swear he's done this since he was a little baby, completely on his own, and it's always made me laugh.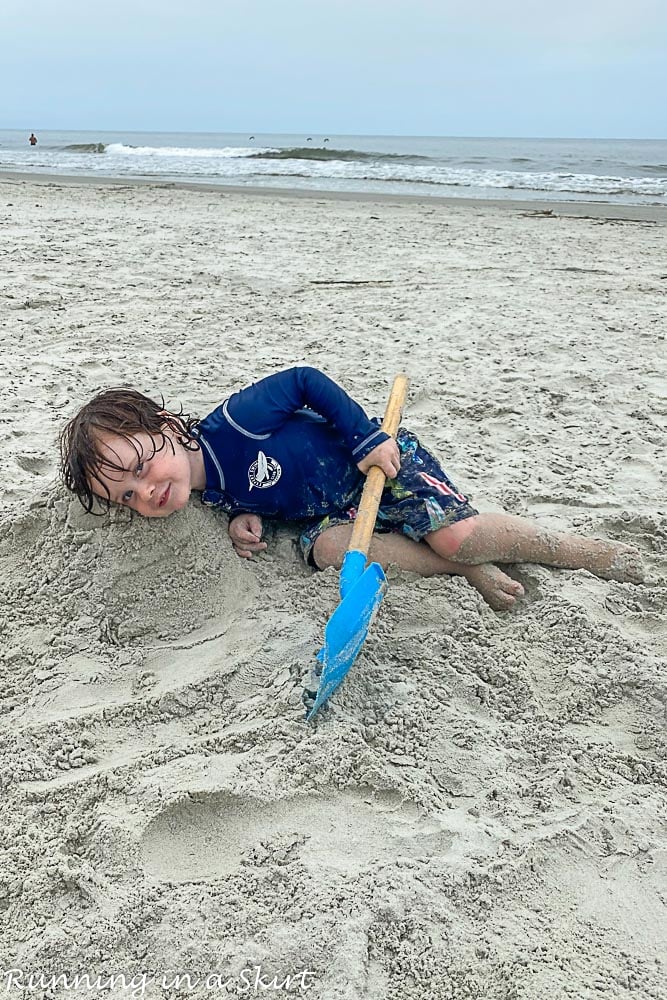 We also had some amazing luck with tidepools. There were lots of fabulous ones right in front of our rental and tidepools are basically toddler paradise. They spent hours playing in these.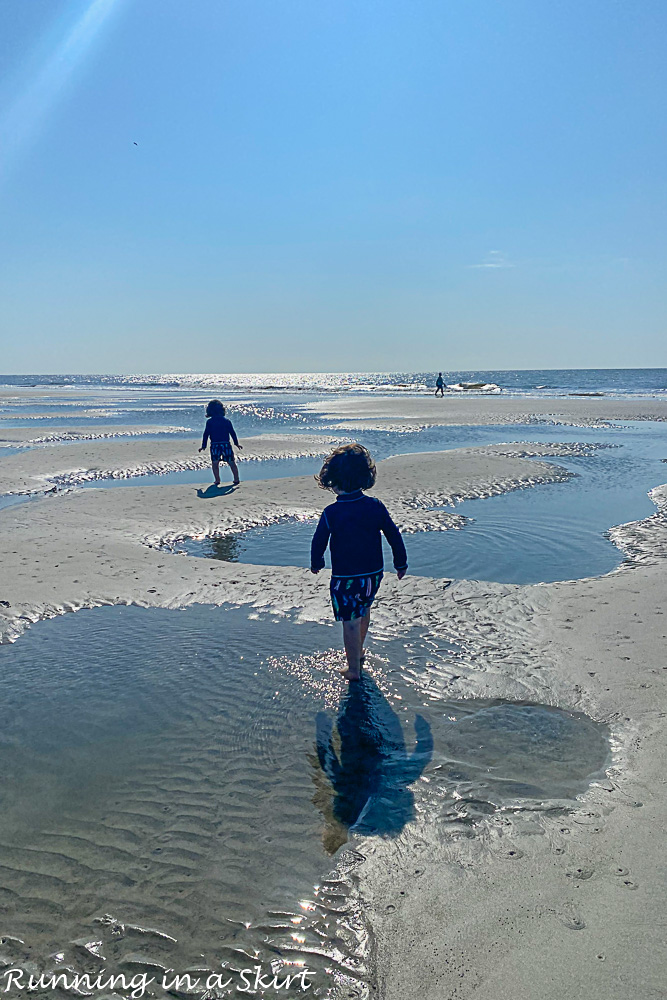 The twins also really enjoyed the pools. Both of them spent time working on jumping in, which was fun to watch.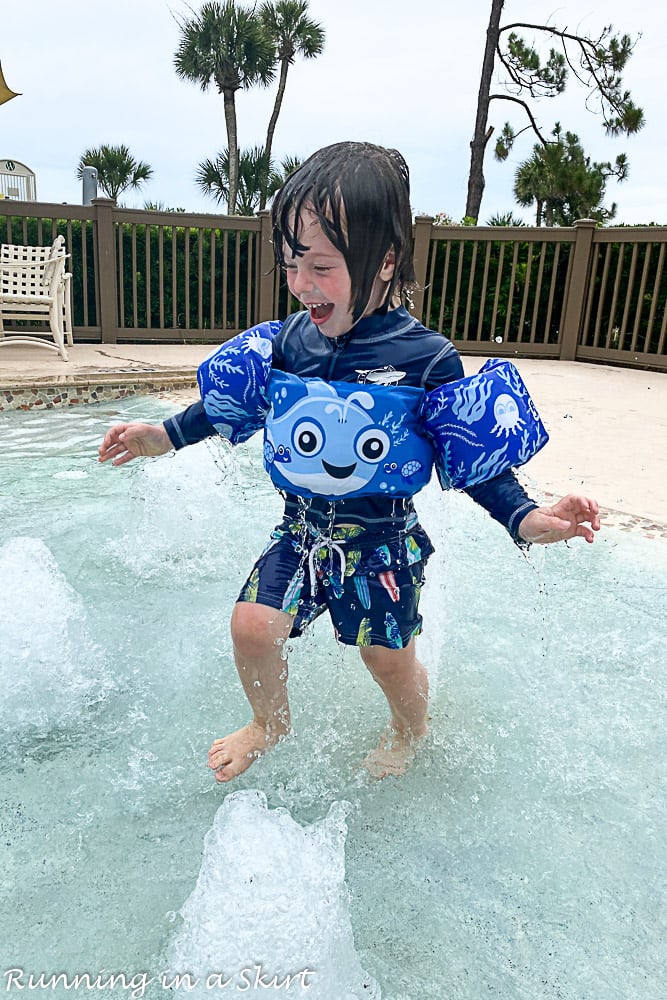 And here's proof I was there. 🙂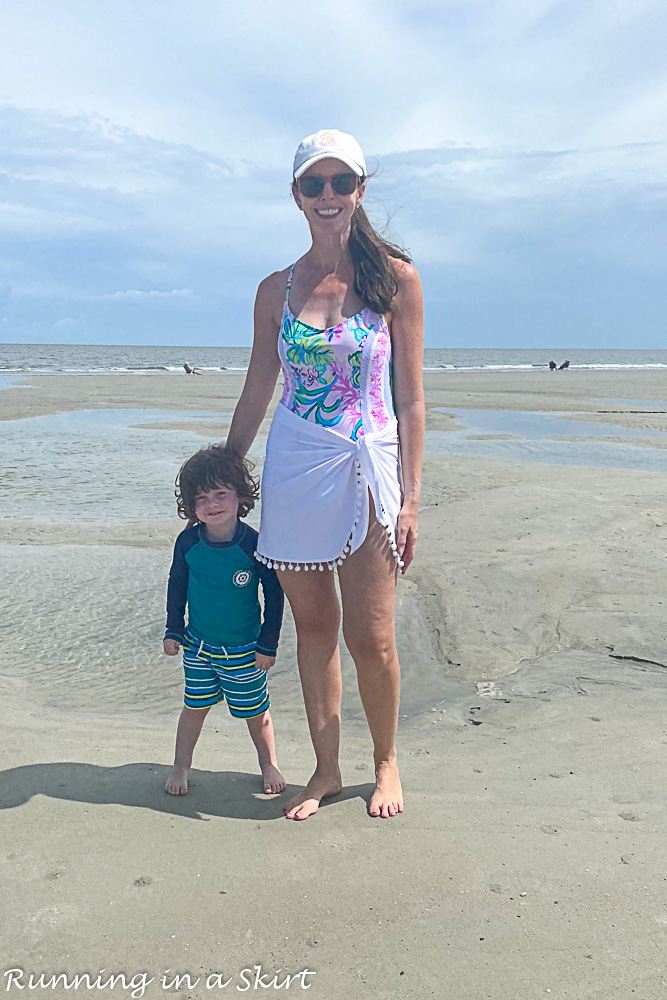 We were a little braver this trip adventuring out and actually took the boys to do a few things other than just the beach. We took a family trip up to the Harbortown lighthouse, which turned into a really fun afternoon.
The twins haven't been out much and they were in awe of all the boats and the lighthouse. We let them eat dinner out and they thought they were pretty cool. Hunter now loves fries and ketchup.
We also did the same thing in the Shelter Cove area.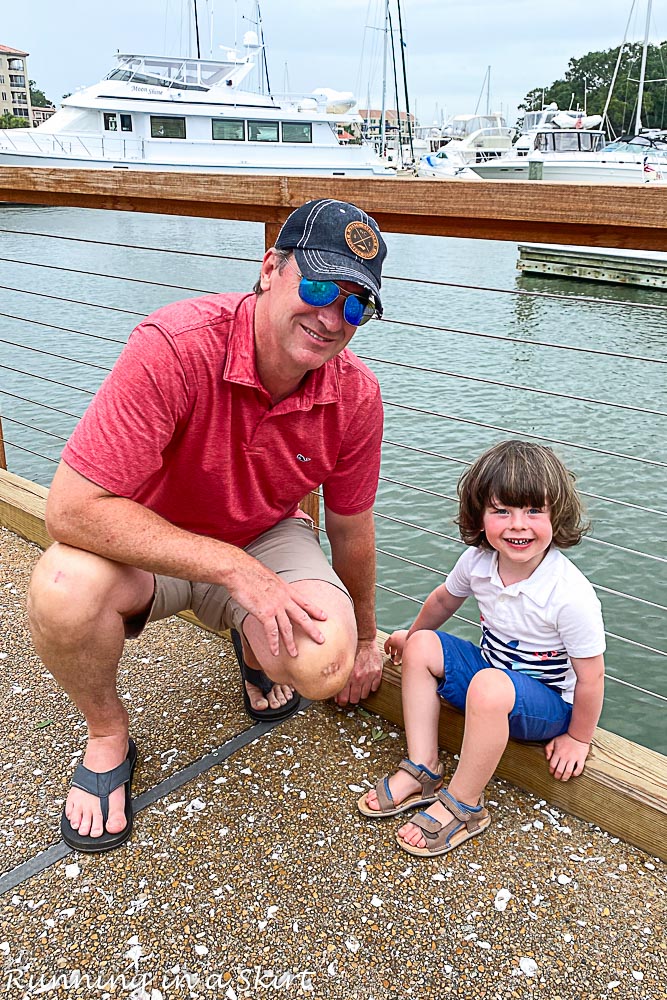 I got these great photos of the boys and the Hubs.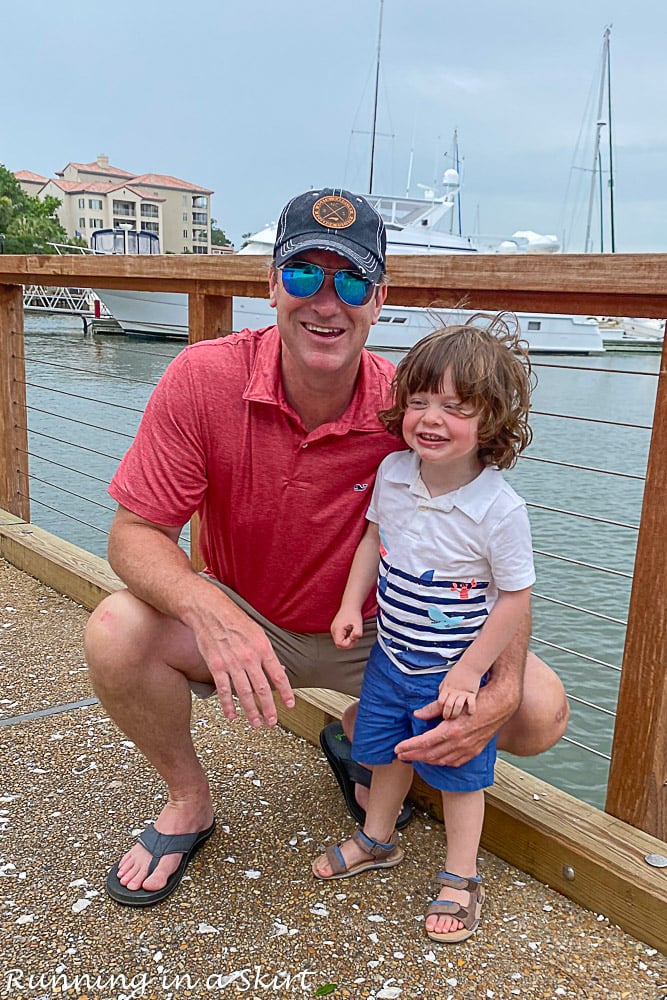 And miraculously they actually both stood long enough to get a photo with me.
I took so many photos, but these were just a few of my favorites. Hilton Head truly takes a small piece of my heart each time we go. I feel so at peace on this little island and I'm grateful to be able to visit again. I'm counting down until I get to go back.
I get a lot of questions about Hilton Head, so I'm going to be publishing a full travel guide with tips and insight in the coming weeks. It will include more photos I haven't yet posted from our trip!
Love Hilton Head?