Hi guys! We snuck away on a last-minute trip as a family to Hilton Head a few weeks ago when South Carolina opened back up for visitors. After a lot of thought, I decided to wait a few weeks to share the trip with you guys. I didn't want to seem insensitive and was hoping in a few weeks more things would be open and they are now. I also know that so many of you still can't travel for so many reasons, so I also didn't want to post about it daily on social media to make it seem like bragging. If you are one of those folks dying to travel and can't... my heart goes out to you. I thought I'd post this here so you could choose to read it or not depending on your thoughts on travel. If reading a travel post like this isn't good for your mental health right now, please feel free to skip this.
At the end of the day though, we had an amazing time and I still wanted to document it here. This blog is the story of my life.
The trip wasn't like most of our trips we basically quarantined there with the exception of going to the beach. Even though restaurants were open and the island seemed to be operating like normal, we decided the best thing for us would be to only get food delivered and keep our distance from everyone. We picked a spot on the island that we knew wouldn't be crowded and were able to enjoy huge stretches of beach with no one on them.
As you all know, after being stuck in the house for so long, it felt amazing to have sand on my toes.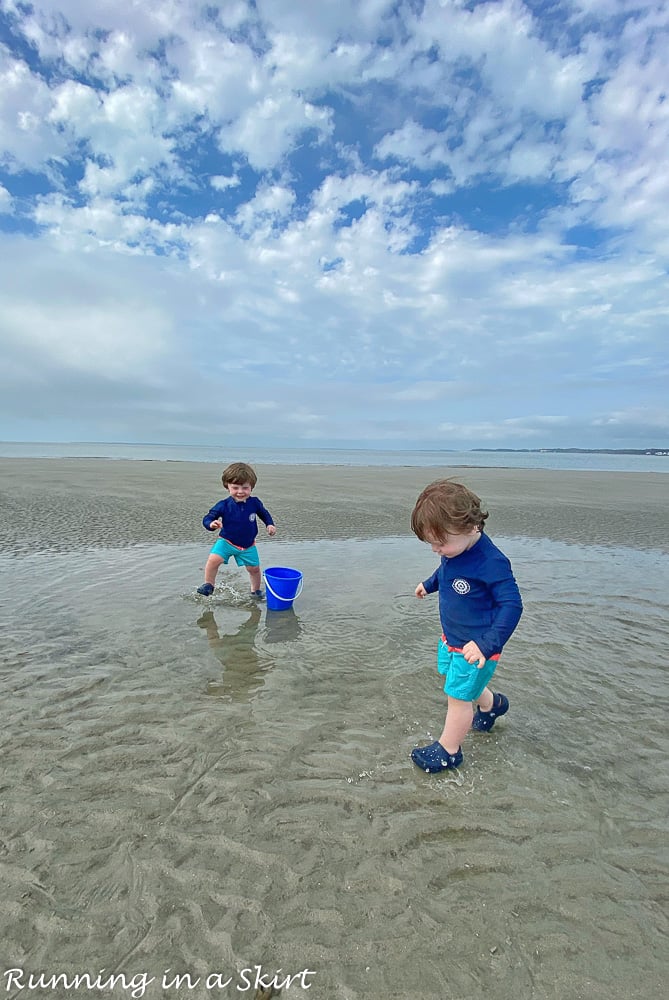 I feel like we were able to make this work with the twins because of our small plane. It takes us a little over an hour to get to Hilton Head and they didn't have to encounter anyone from takeoff to landing. We also didn't have to go to any restaurants or public restrooms on the way down, which felt safer for me. I know what a blessing it is for us to be able to do this.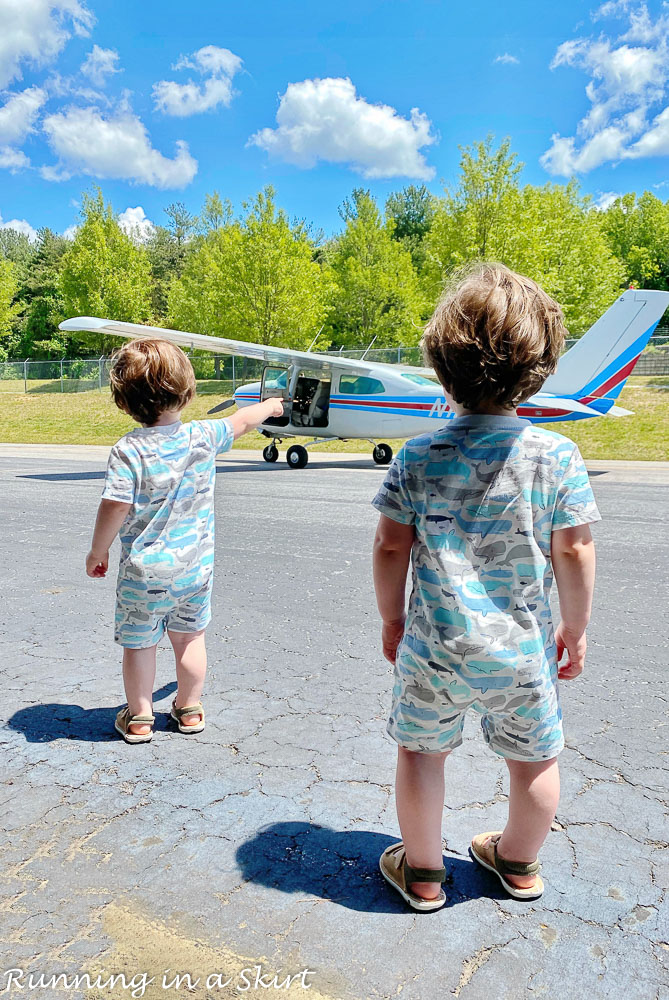 One of the highlights of the trip was enjoying different food with a view. Our kitchen table is nice but nothing like this. 🙂
We found a nice place on VRBO which offered extra cleaning and sanitation.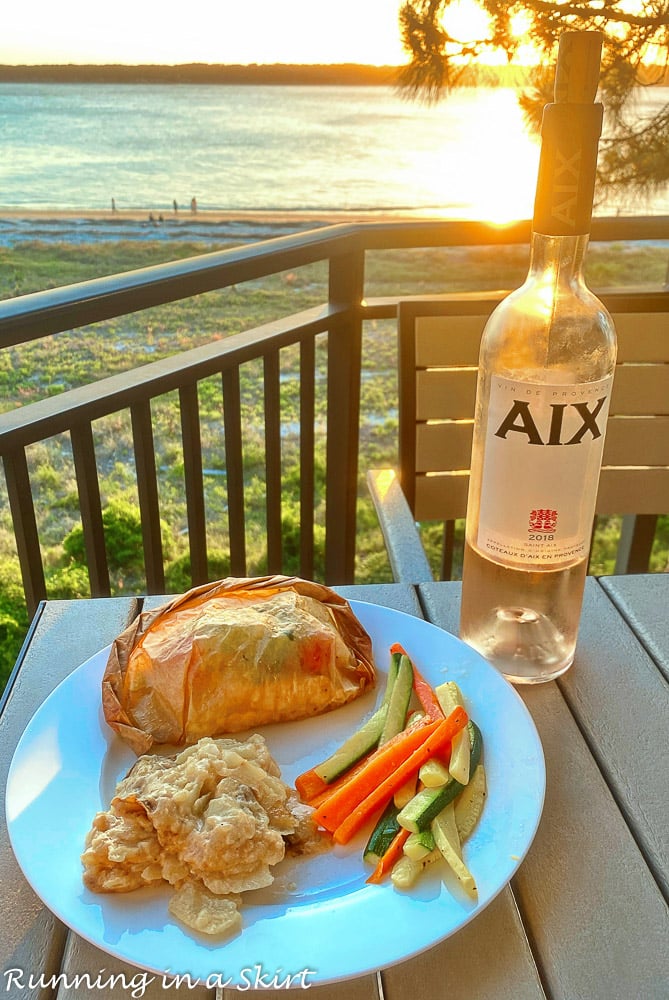 We were also able to watch the sunset after putting the boys down for the night and it was so nice to get a break from the daily cooking and watching tv in the evening grind.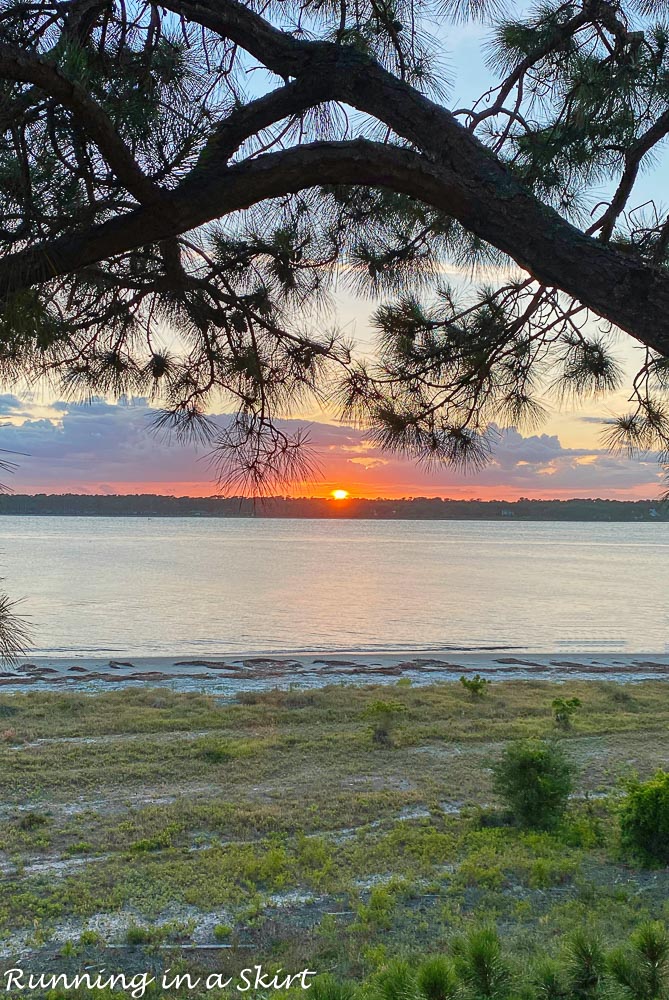 We actually watched the sunset and ended up reading in the evening with no tv, which was so refreshing.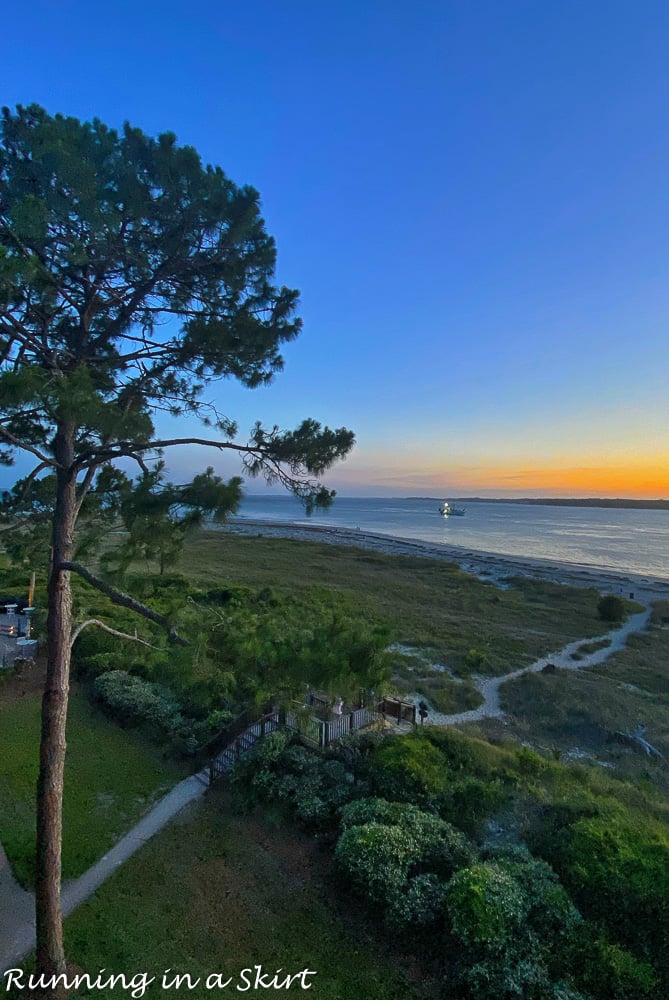 There were a lot of clouds on our trip but we did catch a few gorgeous nights.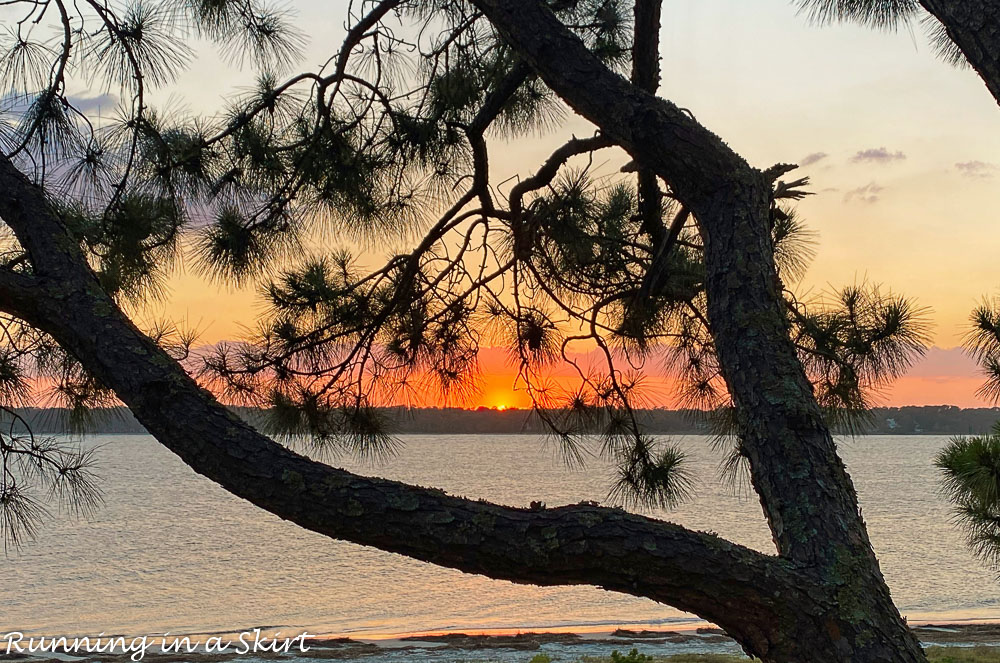 One night we even got to watch some thunderstorms in the distance... which is one of my favorite things to do at the beach.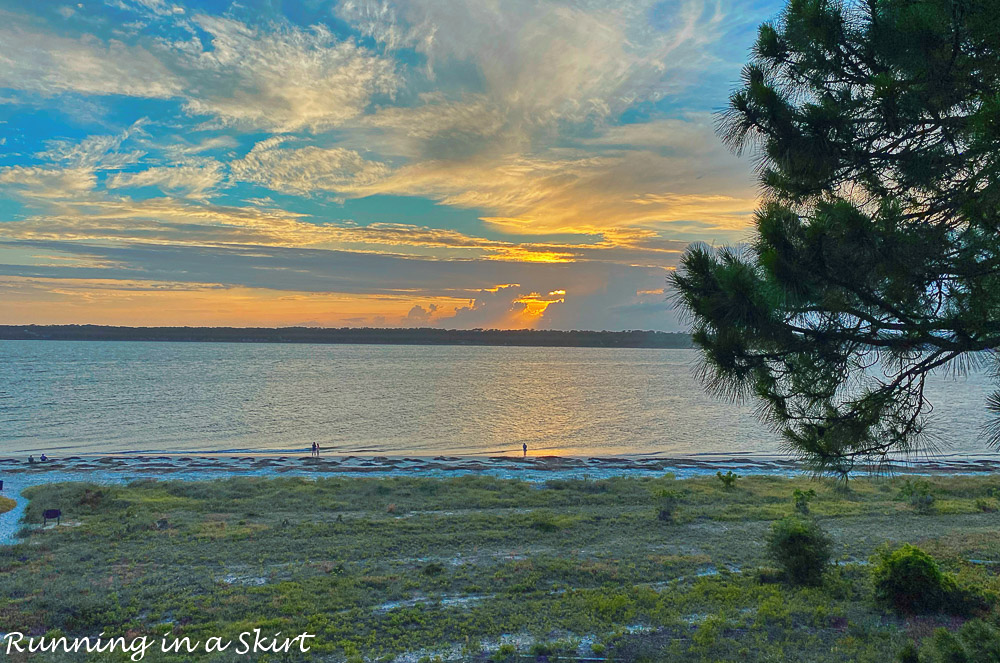 After not being able to take the boys out of the yard for months it was so nice for them to have a change of scenery.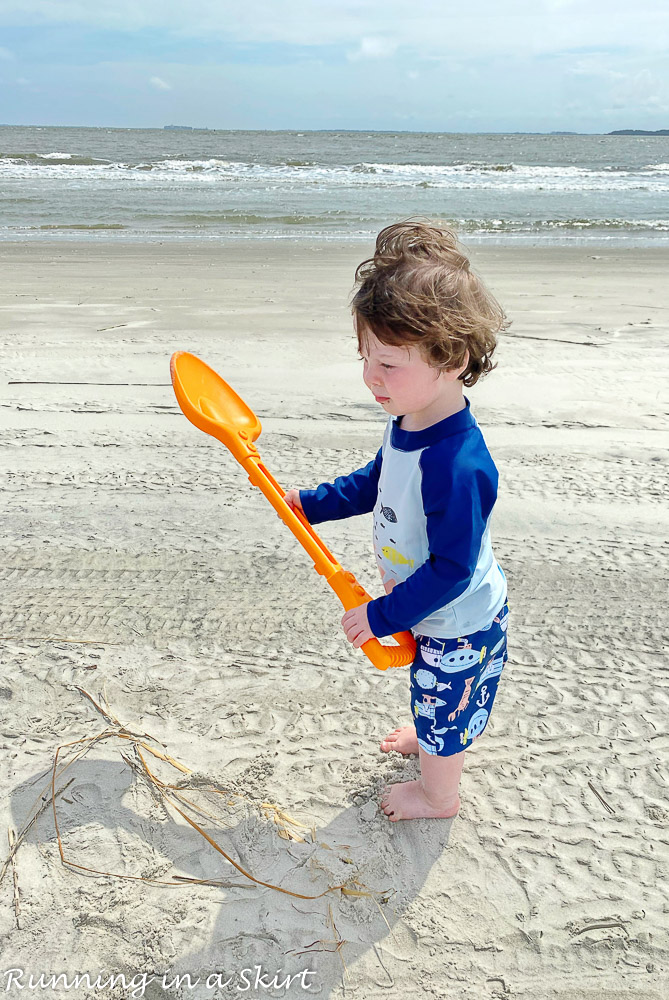 These two are beach babies for sure.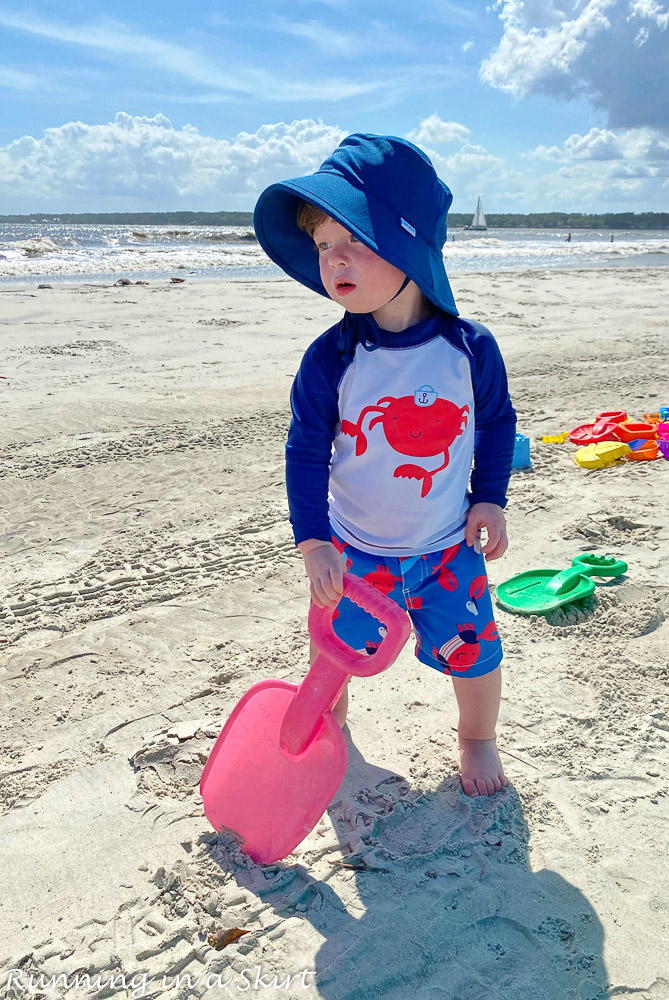 They started off kind of timid playing in the sand but they eventually went crazy for the tidal pools.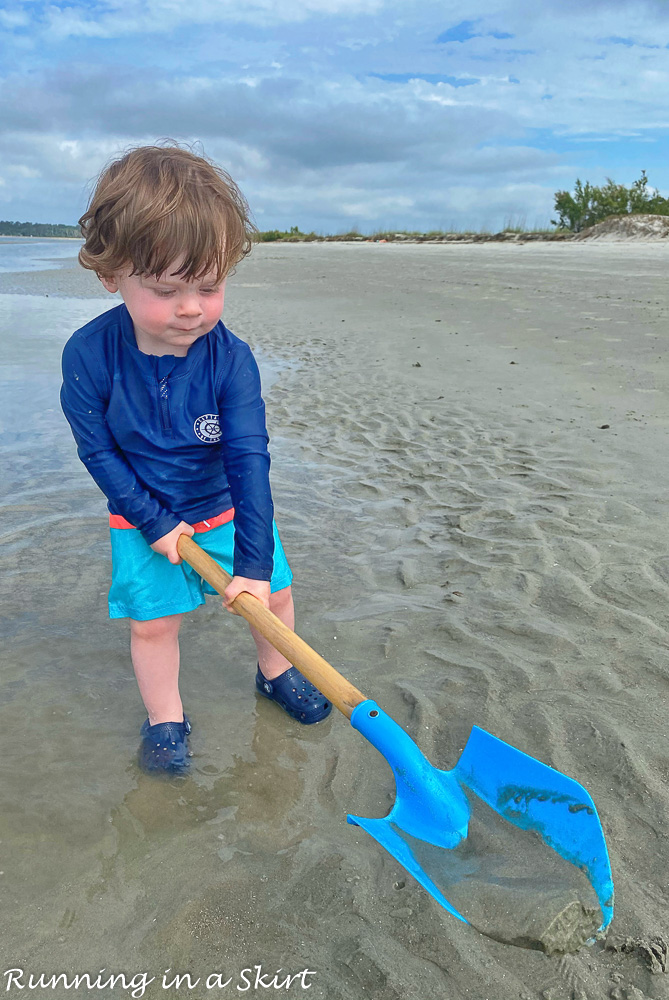 They ran up and down the beach splashing and having so much fun.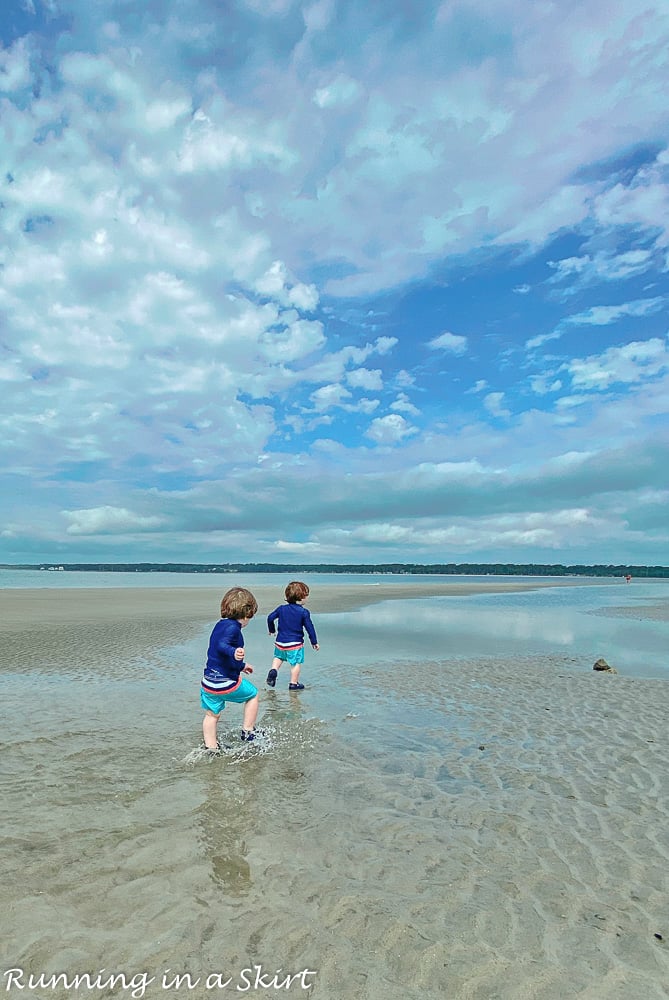 As you can see here we were able to have plenty of space and at no point did I feel like I was putting them in danger by taking them out here.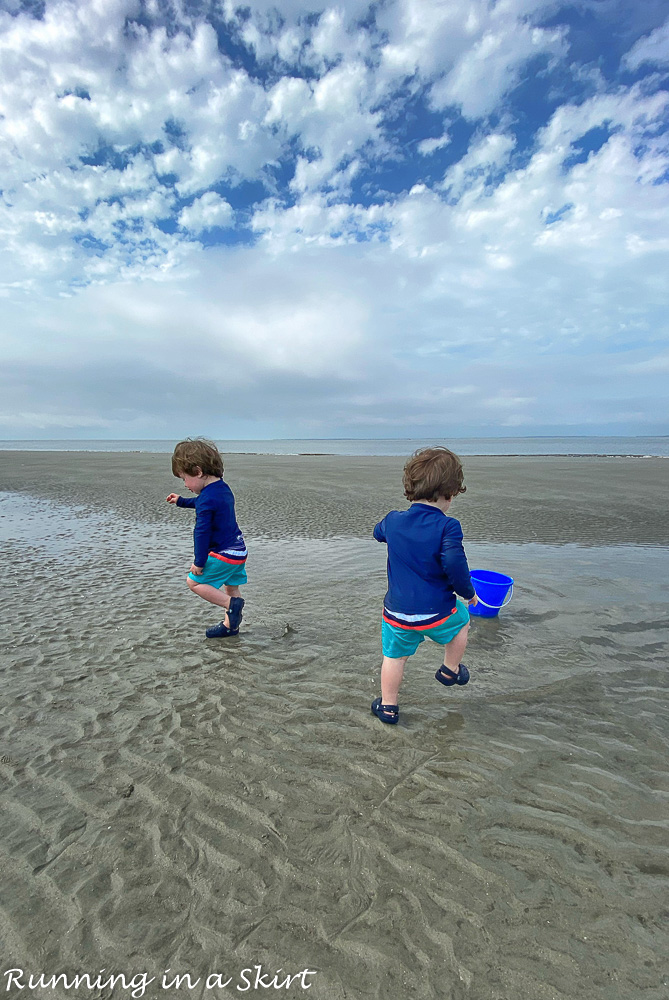 The boys were a lot crazier since than the last time we took them to the beach in January. They actually were fearless and tried running straight for the water, which made things a bit more challenging. Even in January, they would play in the sand but not bolt for the water. They have changed a lot!
Not complaining at all, but there wasn't any sitting and lounging on the beach for either the Hubs or I. We had to do a "man on man" coverage for the entire time we were out there. I know it's just a phase though and one day they will be old enough to have a little more independence.
As long as they are happy, it's kind of fun chasing them on the beach. And I'll take an active beach day over no beach day anytime. 🙂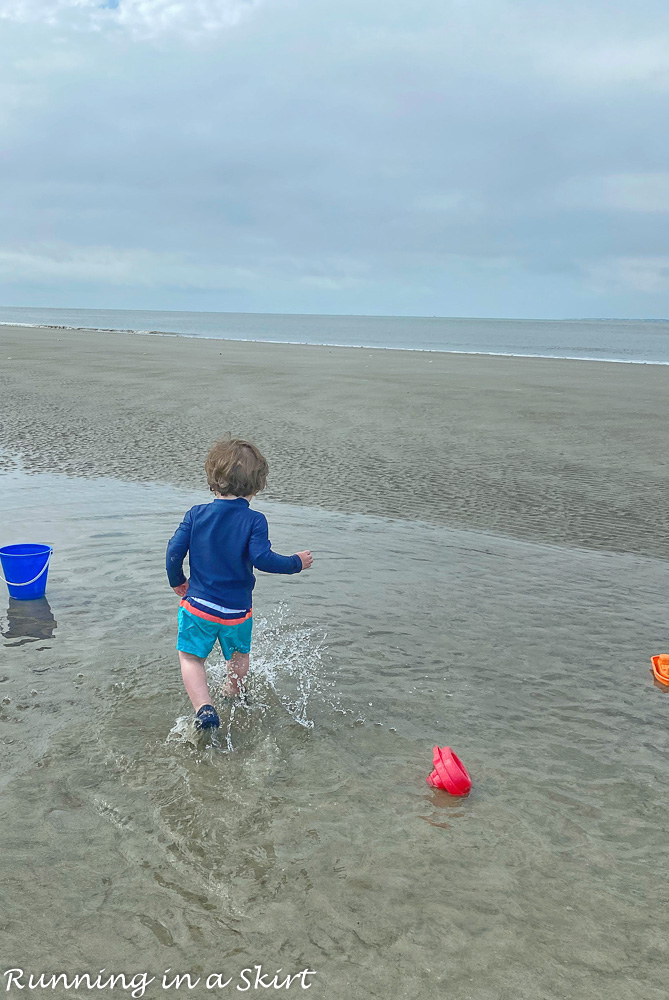 We tried to go during low tide though so they would have lots of space to play, which worked out well.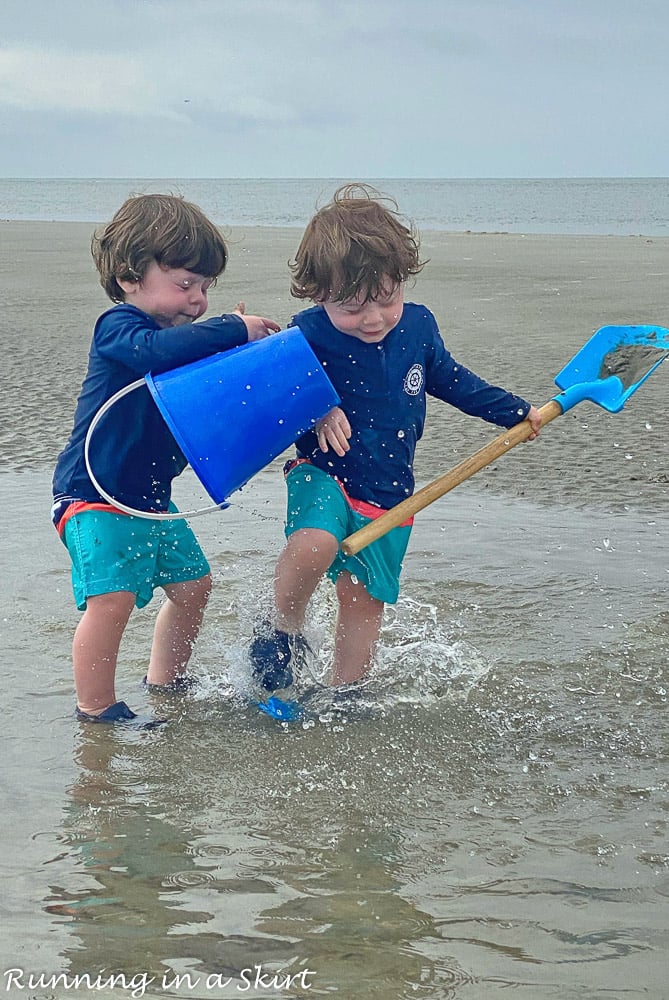 It's been hard to be alone during all of this... but at least they have each other.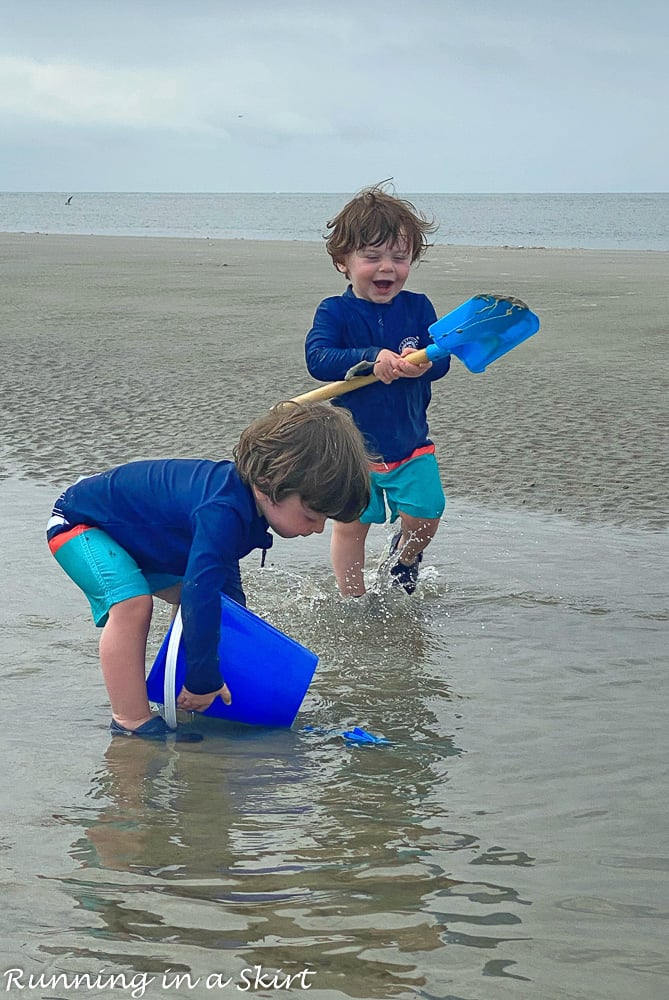 As you can imagine, I was never so grateful for a trip that would normally be very routine for us.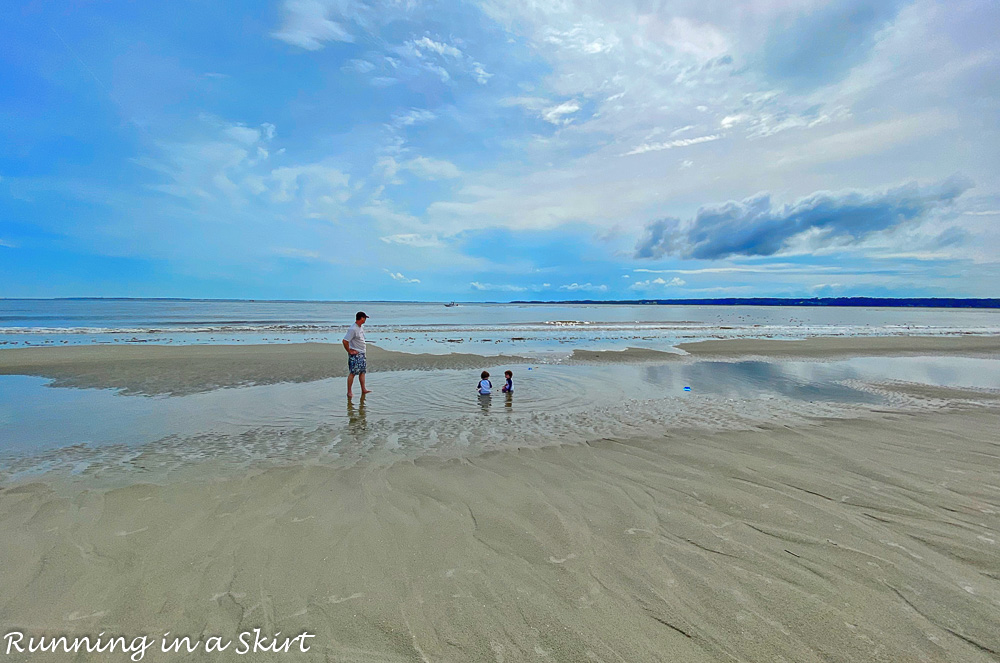 We played and rested as much as two people in charge of 18-month-old twins can.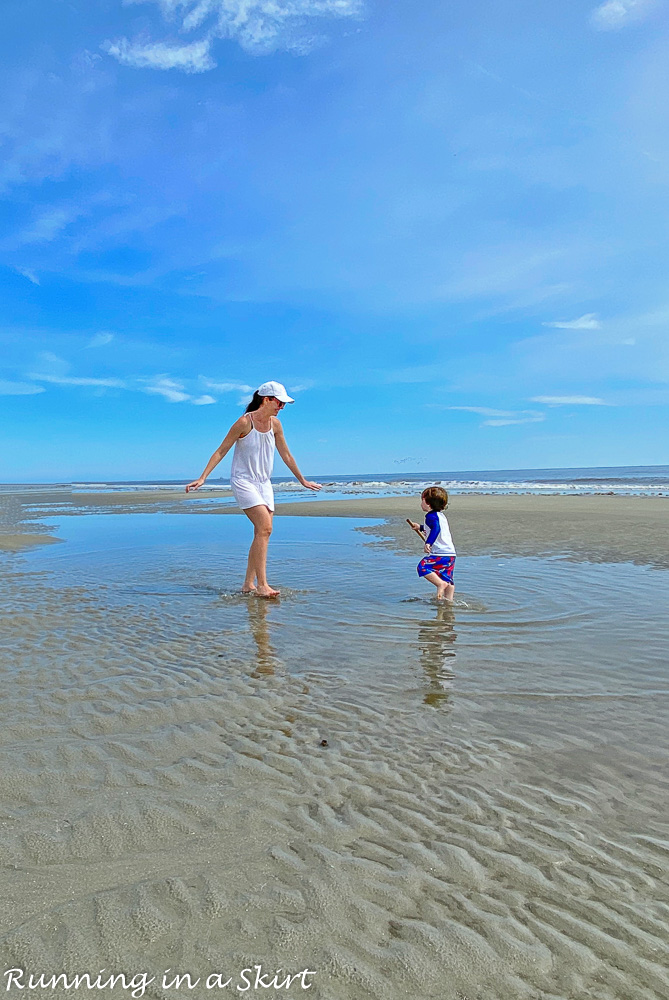 I'm beyond grateful we were safely able to do this. We took a crazy amount of precaution, probably more than necessary, and were respectful to the folks already on the island. We've had three trips canceled this spring, so it was nice to at least do something... even if it wasn't what we originally planned.
I honestly felt like I could breathe for the first time in months. Hilton Head is my happy place and I'm so glad I got to spend a little time there in the middle of all this chaos.
You might have noticed the FOOD missing from this post. I'm going to share it in a post about my favorite TAKEOUT options in Hilton Head next week. Perfect for if you are able to go, but aren't comfortable eating inside a restaurant yet.