Only one day in Charleston, SC? Hit up the highlights with this One Day Charleston Trip!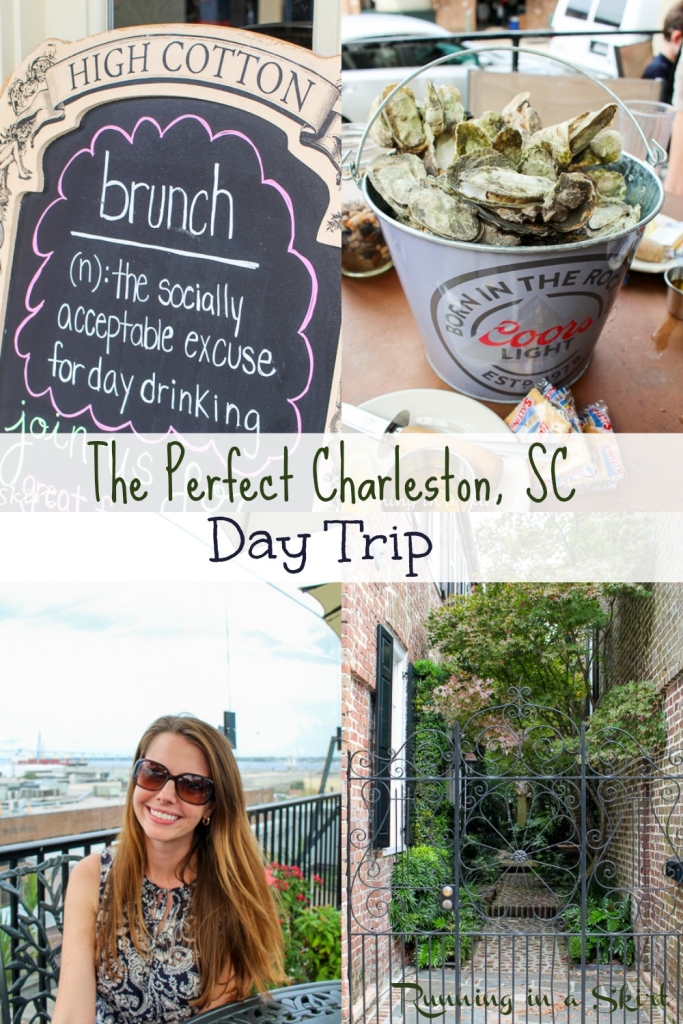 Hi friends!
As I briefly mentioned yesterday, the hubs and I took a Charleston day trip on Sunday! I have to admit that one of my favorite parts about general aviation flying is the definition of a practical day trip really opens up. Driving to Charleston from the mountains takes four plus hours, but with good weather it only takes a little over an hour to fly.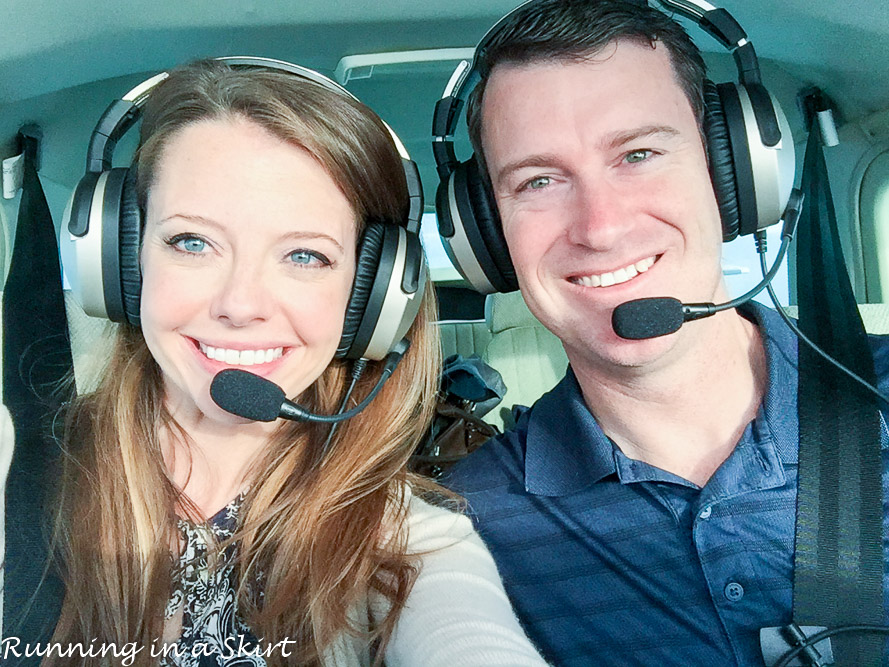 The hubs and I were itching to go SOMEWHERE this weekend, but we decided it would be much easier if we just went for the day... no packing and no getting doggy day care for Rhett!
Plus, flying meant we got to catch some views of the mountains in the early morning.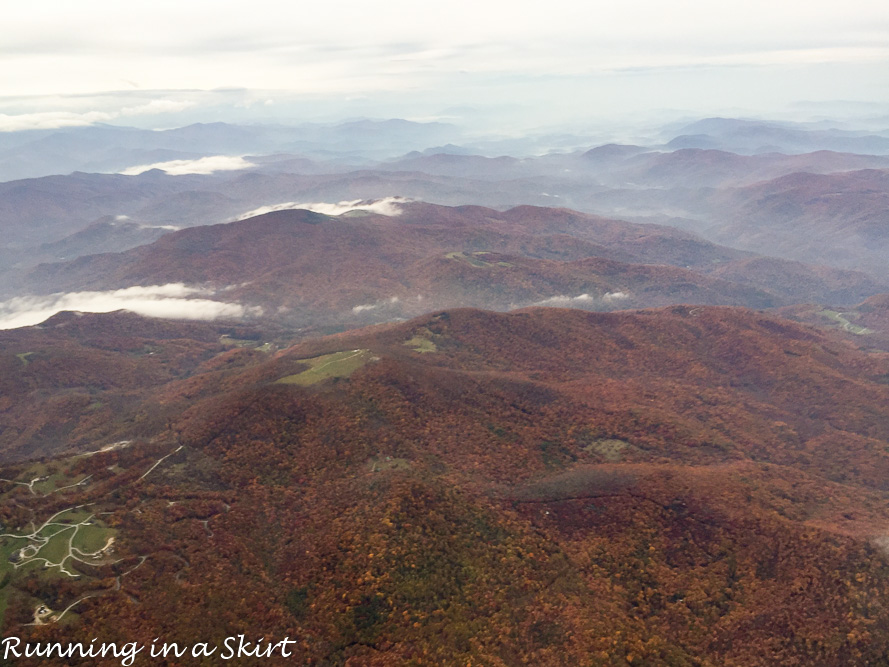 We were airborne by nine and the fall color in the mountains was gorgeous.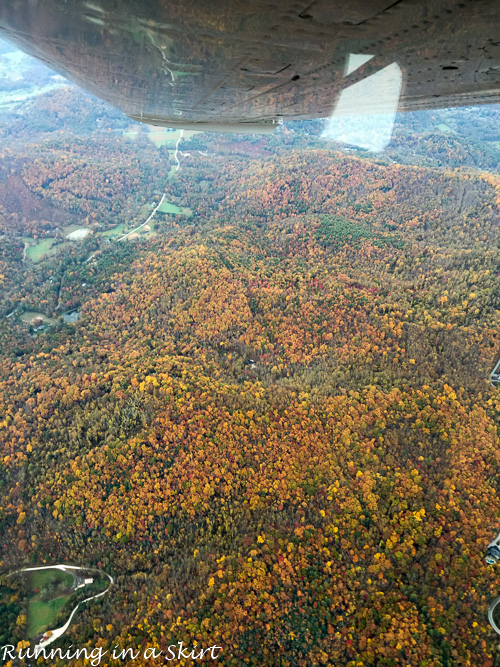 We were in Charleston by our 10:30 brunch reservation! Because nothing screams Charleston like a good southern brunch.
We ate at Magnolias and split the Smoked Salmon Frittata...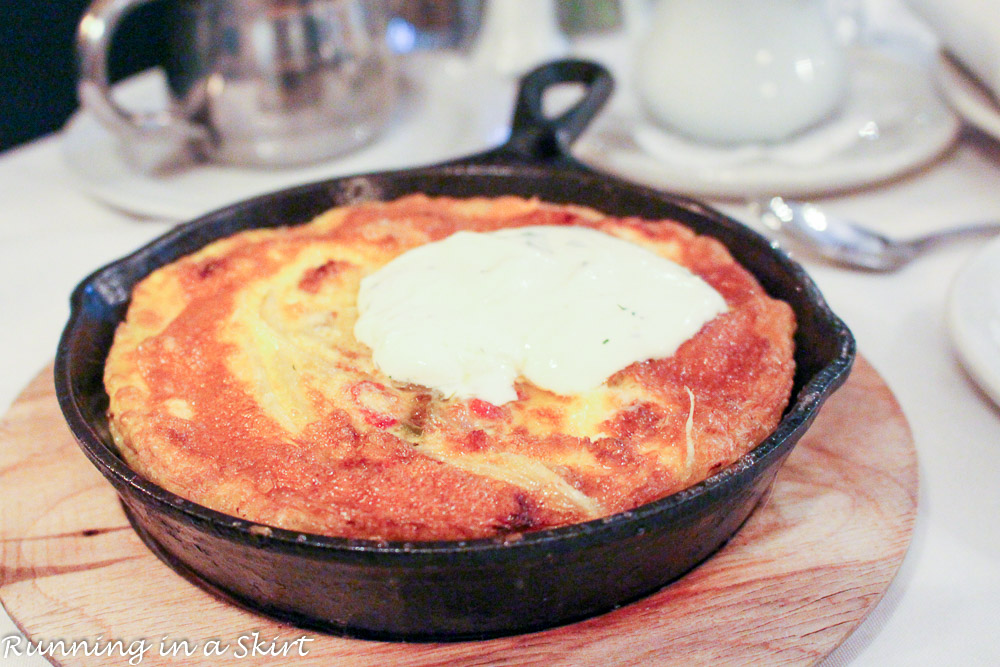 ... and Banana Pudding Stuffed French Toast.
Holy sweets batman... that was a syrupy peanut butter dressing!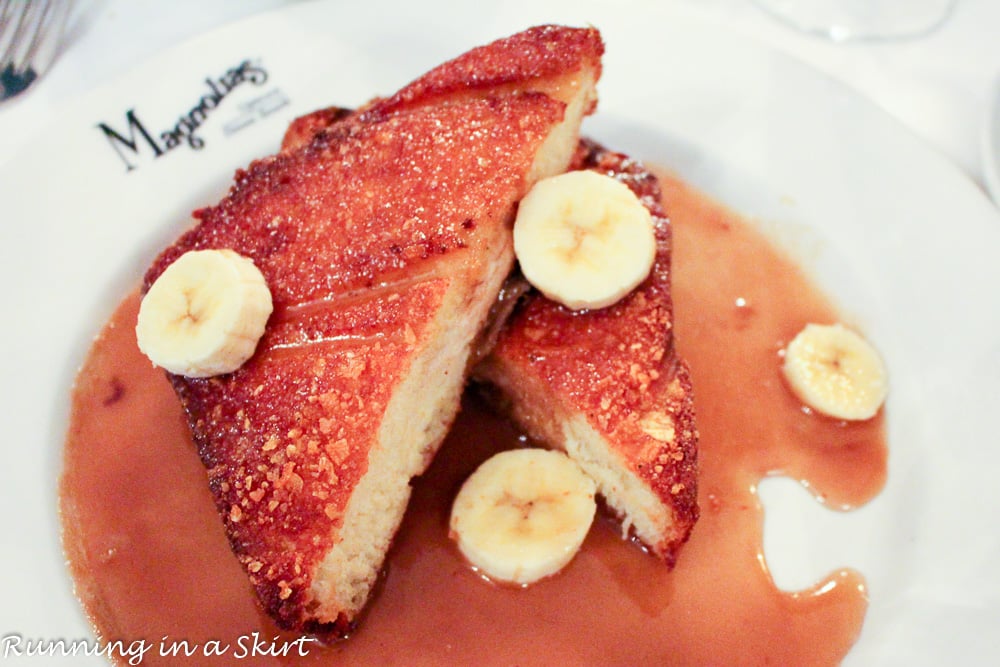 After brunch we walked through the market and down King Street.
My favorite part is exploring the historical and residential areas south of Broad Street.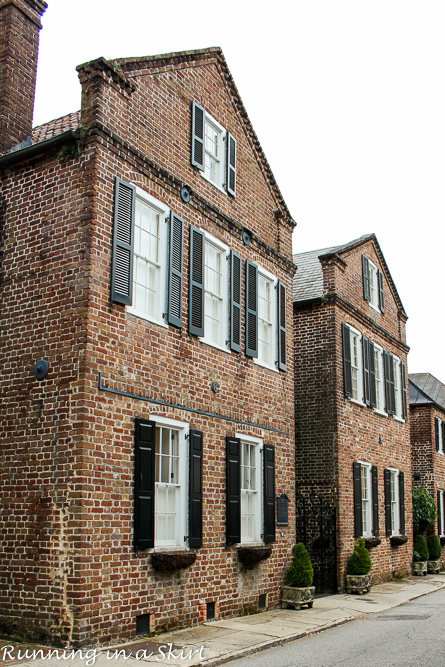 There are hundreds of iron gates that I find enchanting.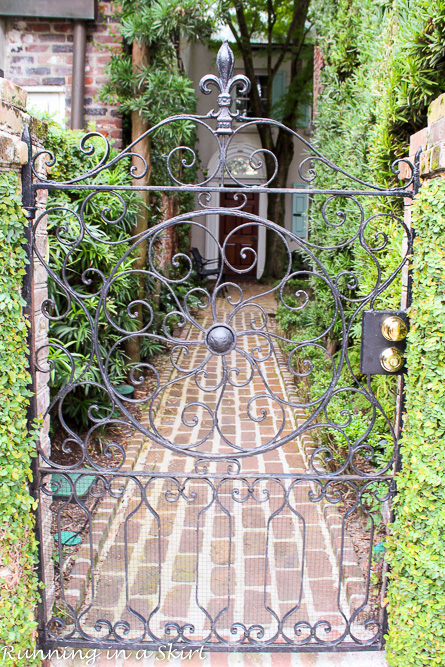 We walked for several hours (had to burn off that breakfast!) and eventually ended up along the riverfront where we found a bench and watched the boats.
The hubs was sweet enough to carry my bag from my King Street shopping. New scarf-- woo-hoo!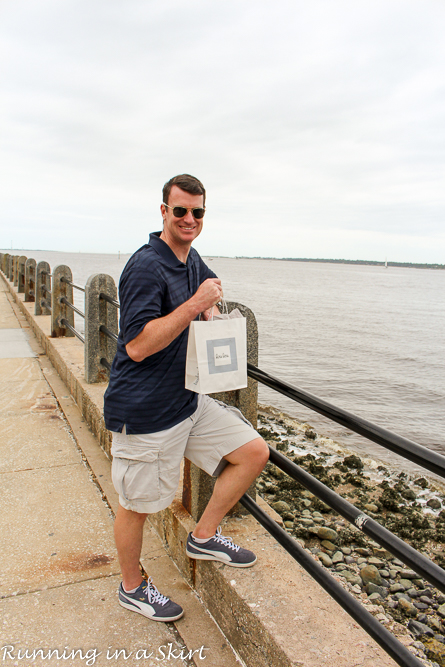 The weather was still fairly warm and humid, a vast contrast from the mountains.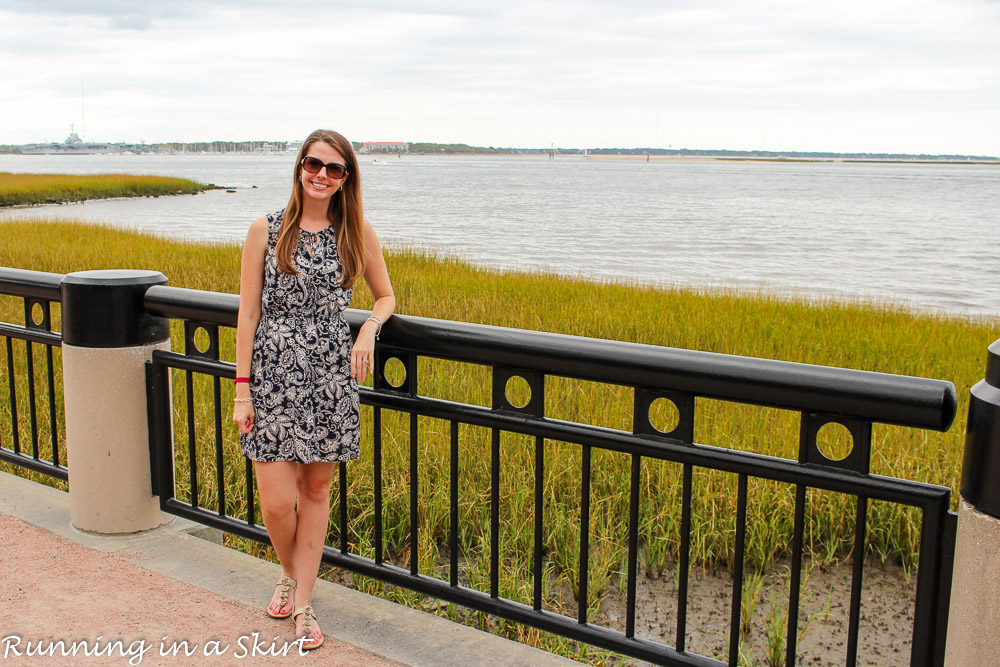 For an early dinner we got a huge bucket of steamed local oysters at AW Shucks and had a feast! It was kind of a messy disaster, but totally worth it.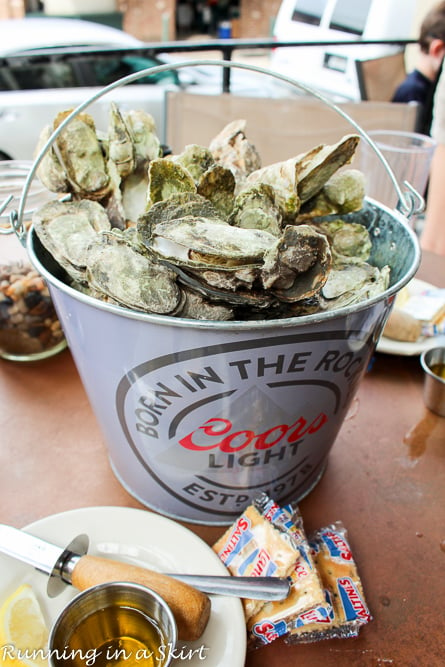 And to finish off our perfect Charleston day we found our way to the Market Pavilion Bar. It's one of my favorite places in the city because of the views of the Cooper River Bridge. I like to talk about the time I ran over it in the Cooper River Bridge Run and the hubs always pretends like the stories are fresh and new. Good Man. 🙂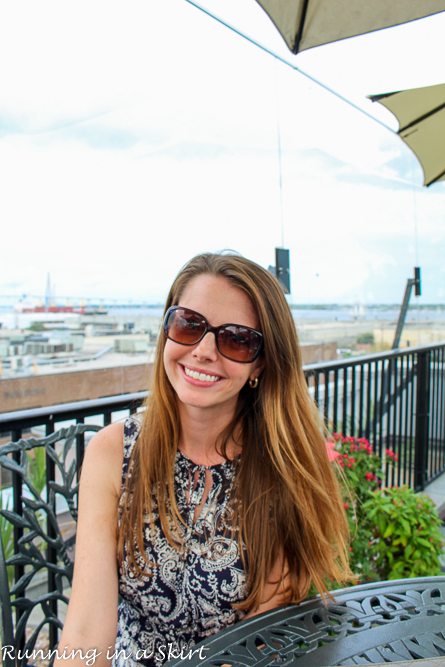 To cap off the day we had this killer ice cream sandwich. It's homemade and so delish. If you are ever up there, I highly recommend it.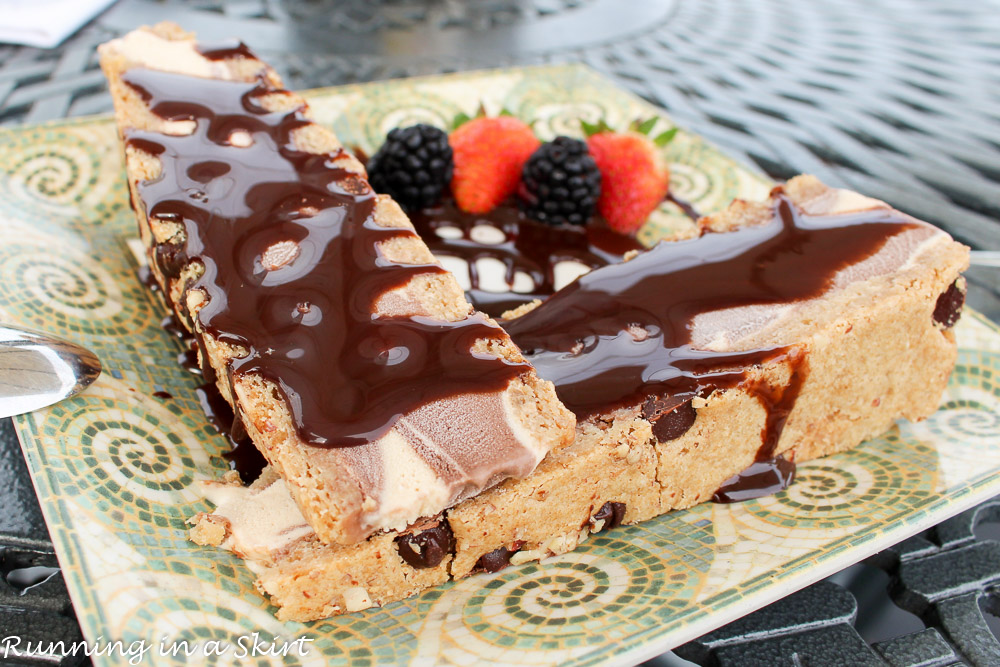 After dessert we left town and got back home just before the sunset in Asheville! It was a busy but perfect day in one of my favorite cities.
Want to learn more about general aviation, what and why I fly? Check out this post about the time the Hubs flew us to the Bahamas!
Thanks for stopping by today. Come back tomorrow for more pretty fall views. I'm visiting the Biltmore Gardens with my friend Marilyn!
I'm linking this post up for Travel Tuesday and Weekend Wanderlust.
Your turn!
What's your favorite day trip?
Do you have any favorite places in Charleston?