Happy Monday friends! I hope your weekend was amazing.
The hubs and I actually took a totally unplanned day trip to Charleston yesterday! I guess my lack of weekend plans payed off. We even got to see some great views of fall color in the mountains from the plane too. You might have caught a few pictures on Instagram yesterday, but I'll share more of our adventure in tomorrows post.
I've been featuring postive, happy things in my life once a month for over a year now... so why stop now?! It's time for another Things I'm Loving Lately!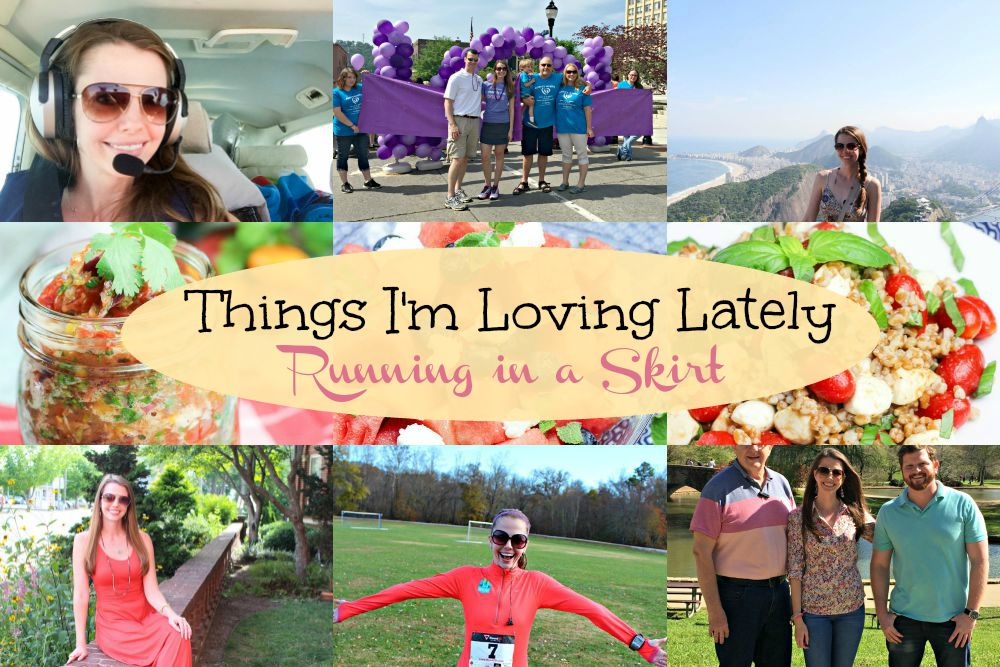 Things I'm Loving Lately 17
Grapes
I've hit the grape jackpot. I keep getting these HUGE grapes that look like they have seeds, but they don't. They are sweet little gems of fruity goodness. I can't get enough!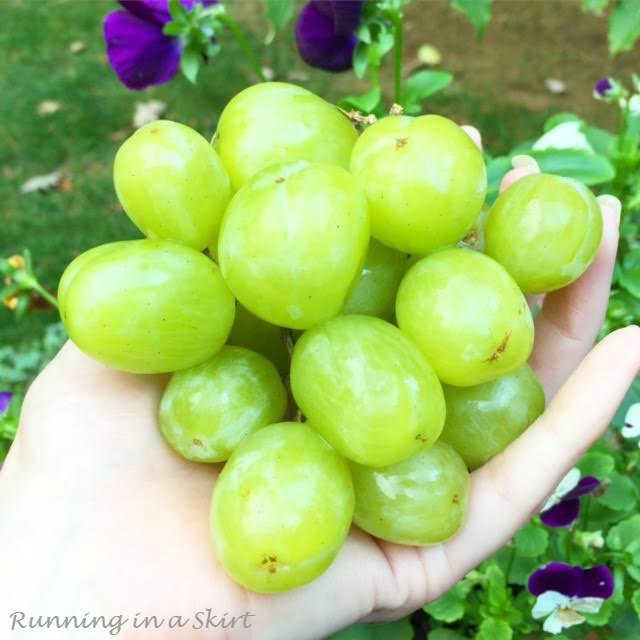 Isabella
Of course, I love my goddaughter every day, but I've been able to spend some good time with her recently. I feel so blessed to have her in my life. Her Mom Melanie is still in the hospital fighting Leukemia, so I am taking her Trick or Treating this weekend. I'm more than stoked. Should I dress up too? So many questions!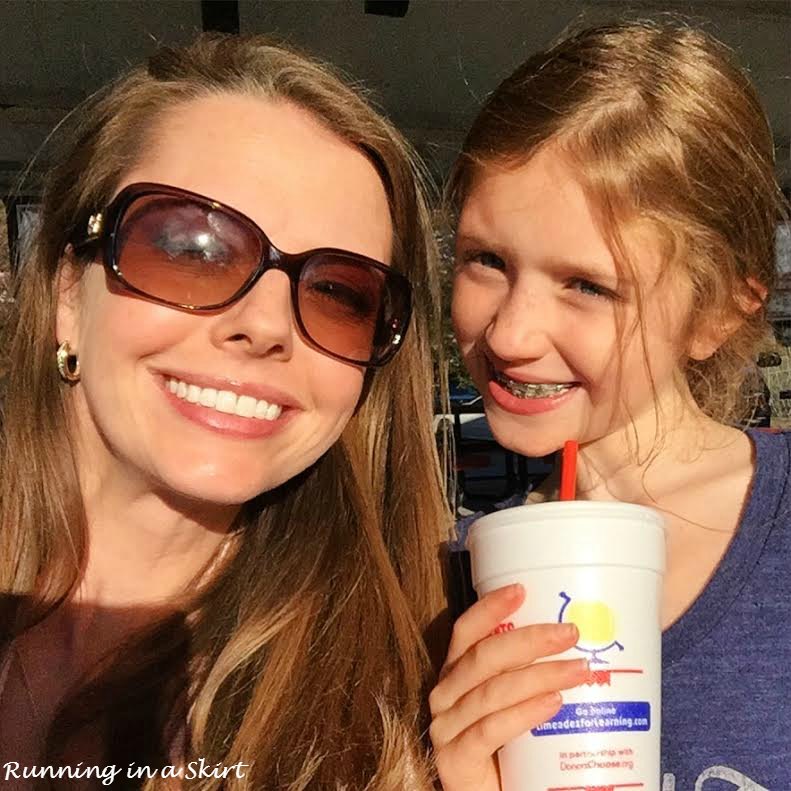 New Friends!
I had such a great time at Type A connecting with bloggers! I found some girls I have a lot in common with and I'm loving these new friendships!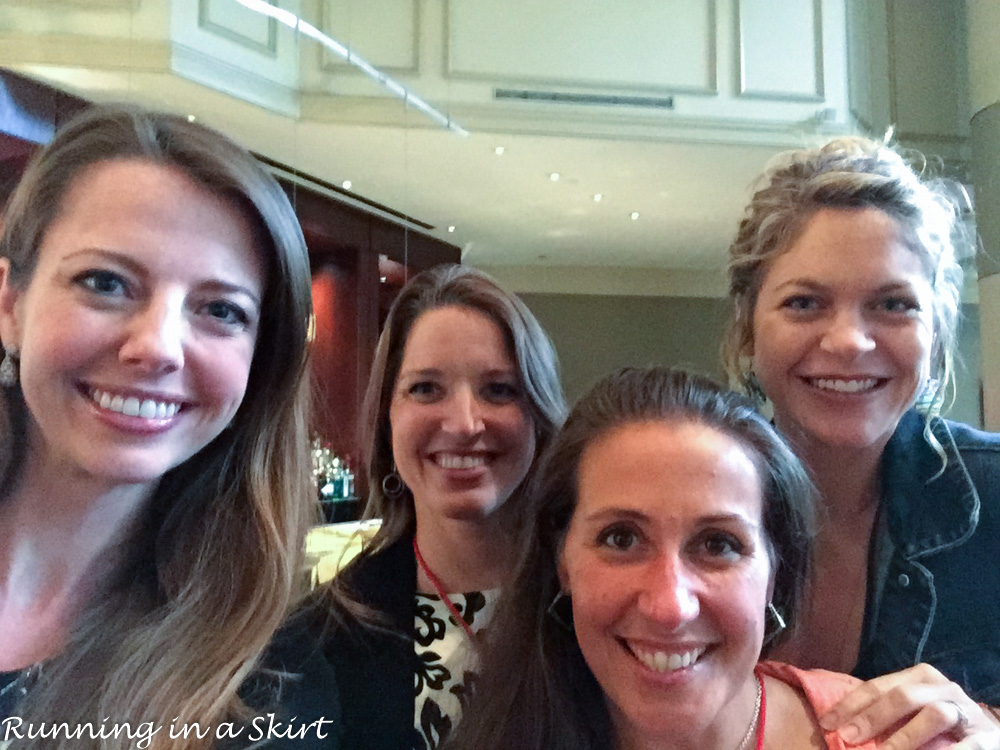 I'm also loving outtakes for the 80's party... taking a selfie in the elevator probably wasn't the wisest idea 🙂 Jen-- I'm so sorry I cut you off!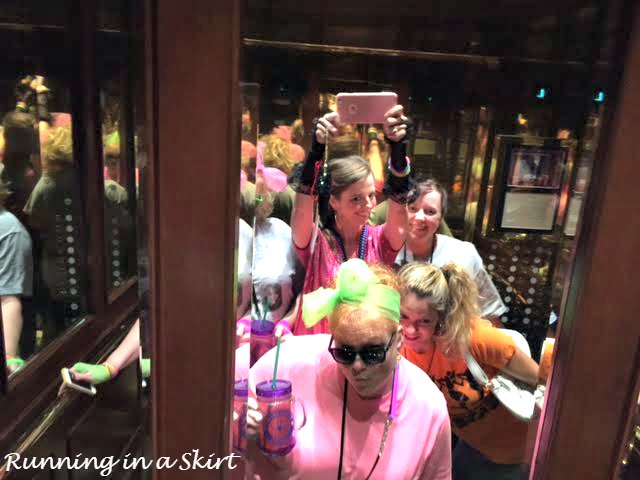 Hair Deep Conditioner
I had honestly gotten a little lazy about deep conditioning my hair and I noticed the other day it seemed dryer than normal. I've been getting back in the habit of using one of my favorite all time hair products, Aveda Damage Remedy Intensive Restructuring Treatment and I can really tell a difference. This stuff is pricey, but it works! <---amazon link
Gilmore Girls on Netflix
Did y'all here that Netflix is picking up the Gilmore Girls for a revival. I was a huge fan of the show and hated the way they ended it. I can't think of a better show to bring back. Loving this! Between Gilmore Girls and the Full House reunion I'm going to have to get a Netflix subscription.
Now if someone tells me Dawson's Creek is coming back my head might explode 🙂
Want to catch up? Read my other Things I'm Loving Posts! I've created a new page/category just for them!
Thanks for stopping by today! I'll have more on our trip to Charleston tomorrow!
And of course, have a Marvelous Monday! Thanks for the linkup Katie.
Your turn!
What are you loving lately?