Happy Fashion Friday, dear readers!
After a frigid weekend last week, the weather in the mountains has swung back into the 60's and 70's. It's been a glorious week to live in Asheville.
I'm not sure what my weekend plans are (my Type A self has failed me!) but I intend on enjoying every last moment of the mild sunny weather because I know these days will be gone soon.
Bring on the sunshine!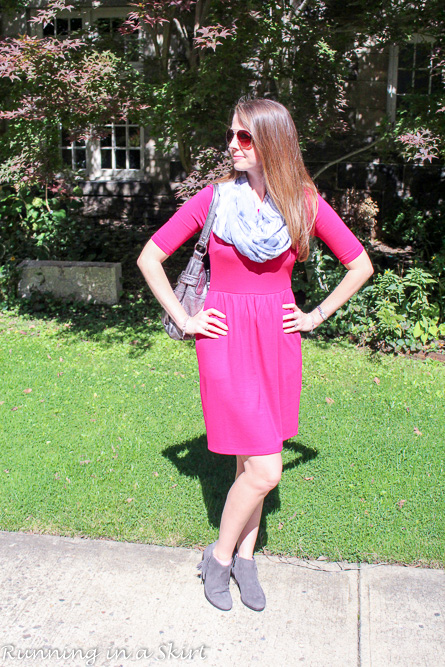 And whatever I do... I'll probably be wearing my new fringe booties. I've had these babies stashed in my closet since the Nordstrom Semi-annual sale in late summer. My Mother-in-law actually sent them to me! I'm a lucky girl.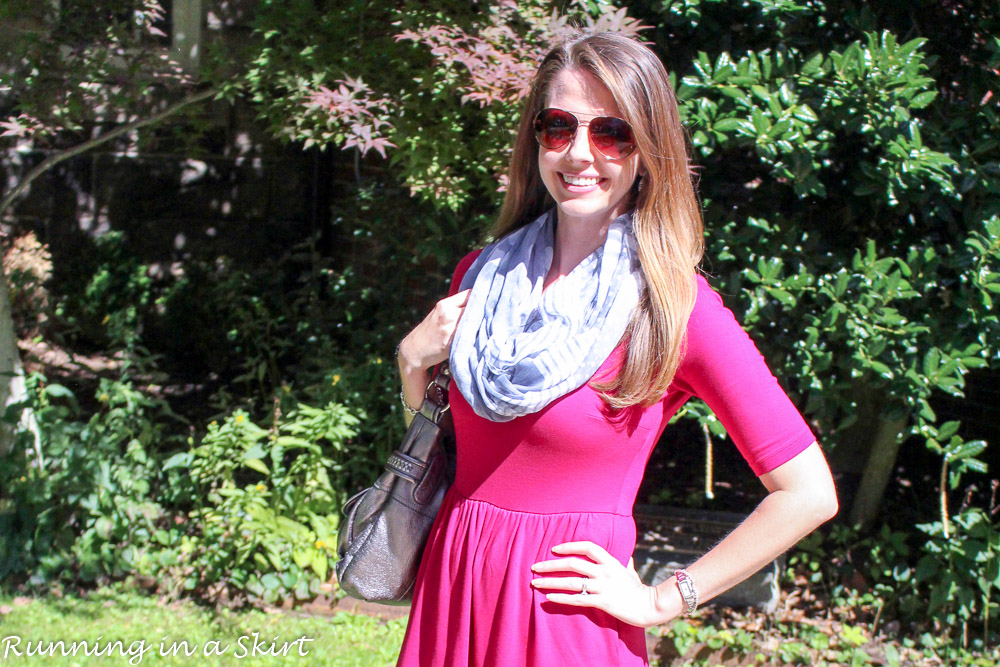 As for Fashion Friday... I love this look I'm sharing because the dress is casual and easy to wear, while the scarf and boots bring in components of the fall season.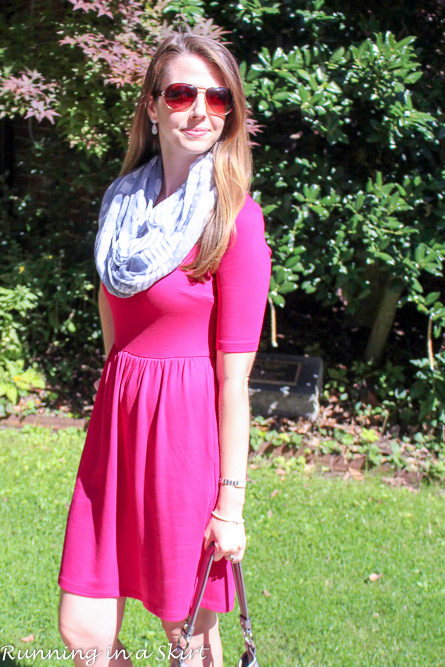 In my opinion, you can never have too many dresses like this in your closet. As much as I'm not looking forward to winter, I know this dress will be perfect for layering in the coming months. But for now, I'm enjoying all fall has to offer.
I hope you all have a great weekend! Hopefully you've done a better job planning your weekend than I did!
Shop the look:
Dress: Marshalls, similar HERE, HERE <--- Jessica Simpson sweater dress, adorable! AND HERE <-- shift style
Shoes: Sam Edelman, Same ones, Less pricey version HERE
Scarf: Target, Similar HERE <--dreaming about this one! , HERE <-- less than $10
Purse: Mom's Collection, Try this ONE! <-- with fringe, less than $100!
As always, I am so grateful you made Running in a Skirt part of your day. Join me Monday for another edition of Things I'm Loving Lately!
Thanks to Nicole for the Fit and Fashionable linkup! I'm also linking up with Jolynne Shane for Fashion Friday, Turning Heads Tuesday and Garay Treasures.