Good morning!
The Hubs and I spent the long weekend in Savannah for our 5th Anniversary and just got back last night. We had a great time and I wanted to share with you guys some of the photos!
We left Asheville Saturday morning and arrived to a cloudy and cool Savannah by lunchtime.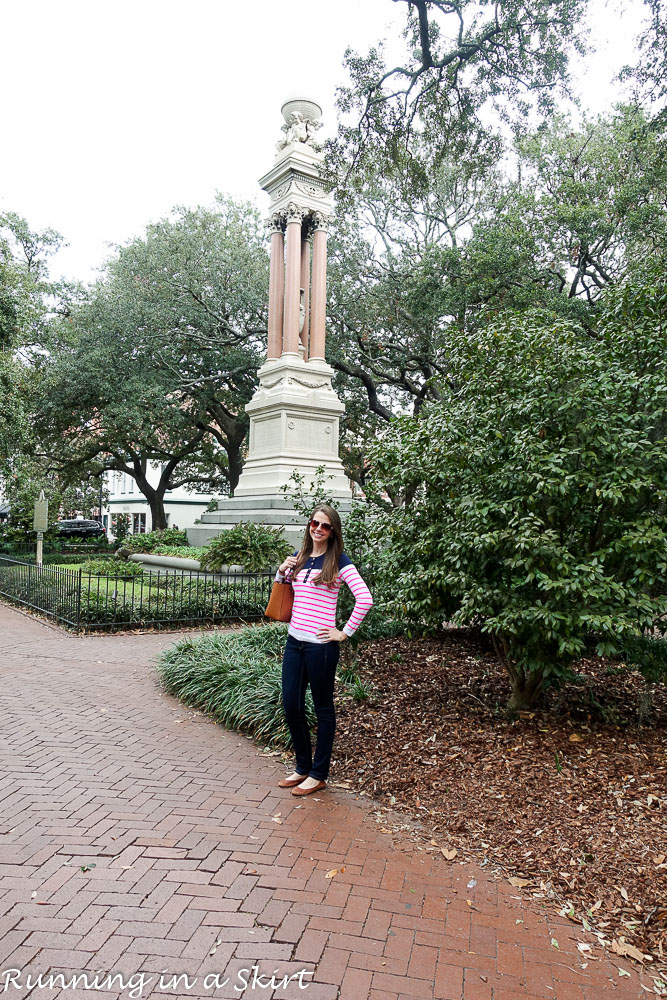 The Hubs and I really love getting seafood on the coast so first stop was Sorry Charlie Oyster House. The roasted oysters and hush puppies were pretty tasty!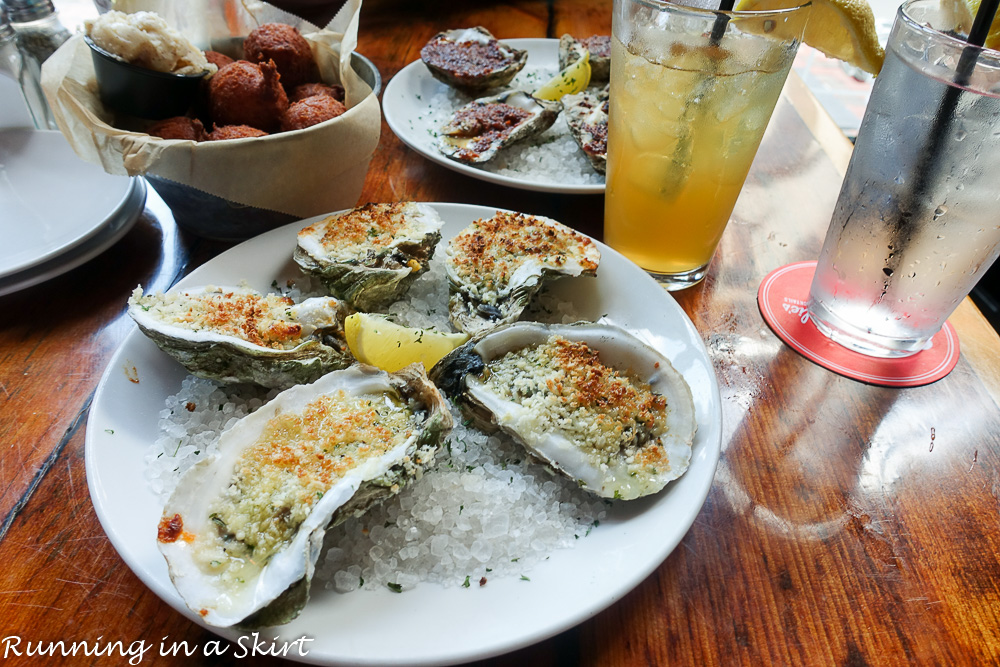 We also shared a southern style eggs benedict with a fried green tomato, crab cake and biscuit instead of english muffin. It was also so yummy.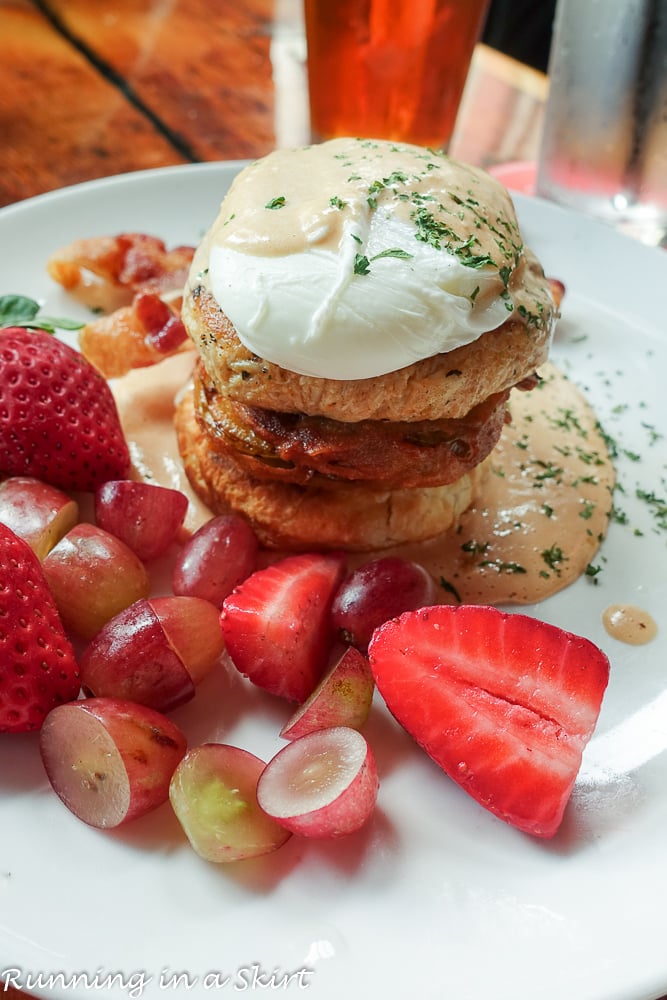 Next we settled in at our hotel, Andaz Savannah. It was the perfect location on City Market and just one block up from River Street. We walked everywhere all weekend, which was so refreshing.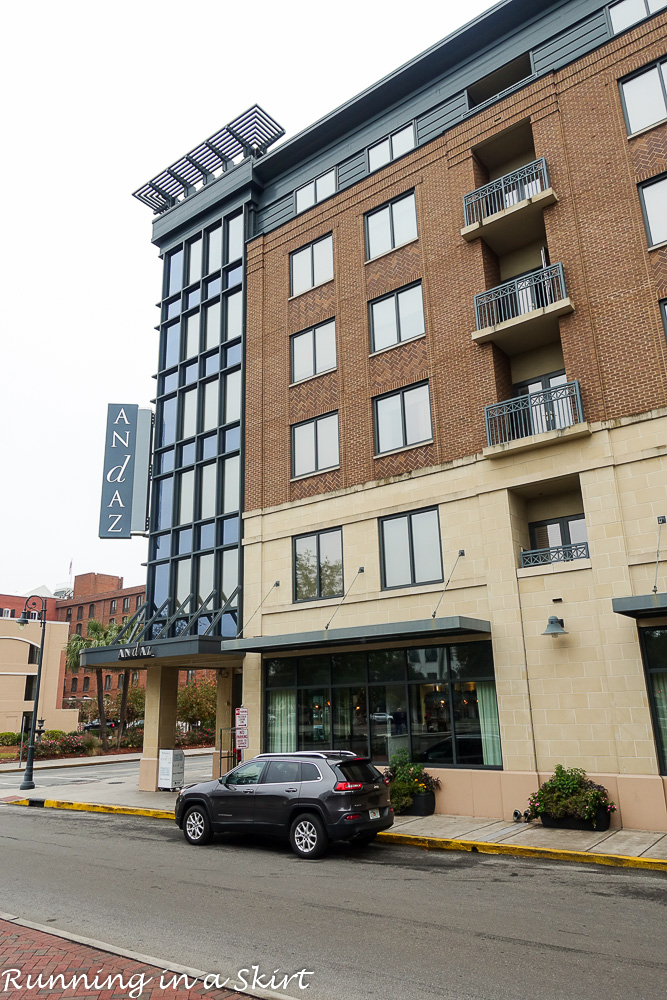 Their suites are perfect!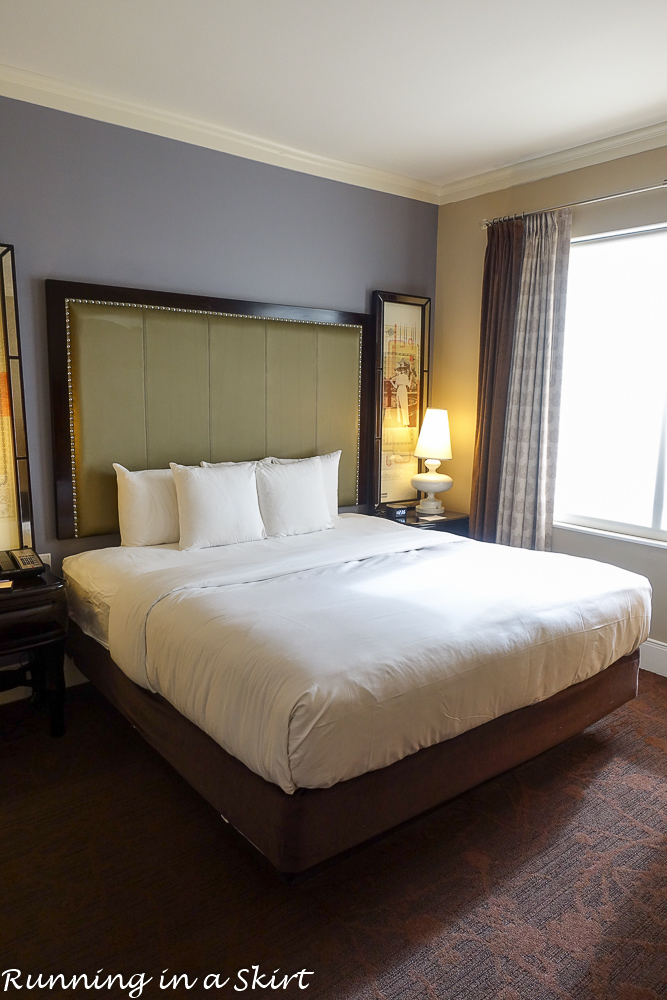 My favorite part was the extra sitting area,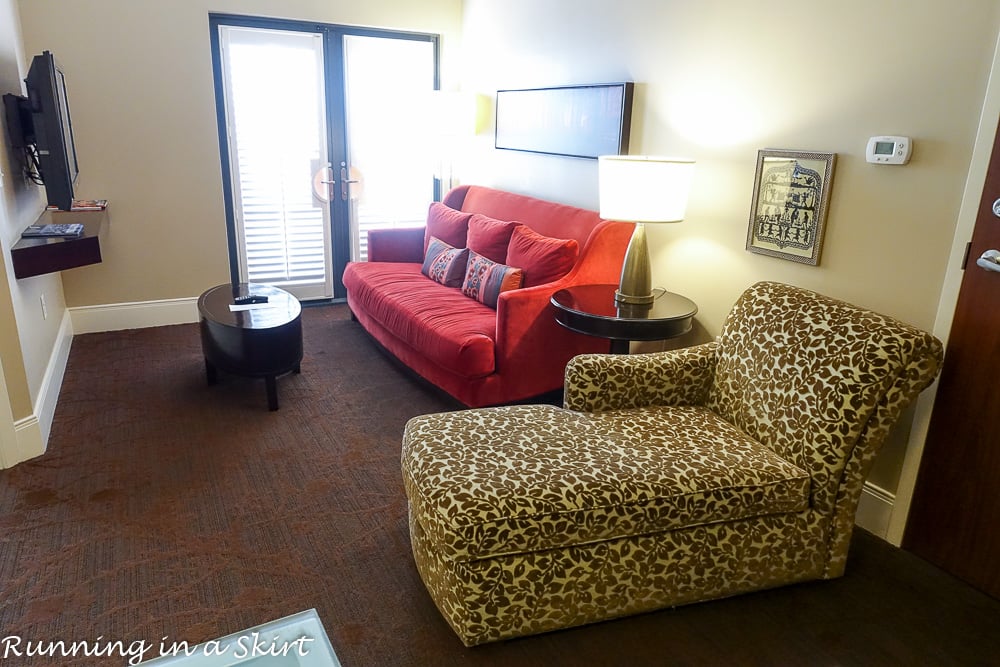 bar area (the mini bar was stocked with snacks and non-alcoholic drinks for free!)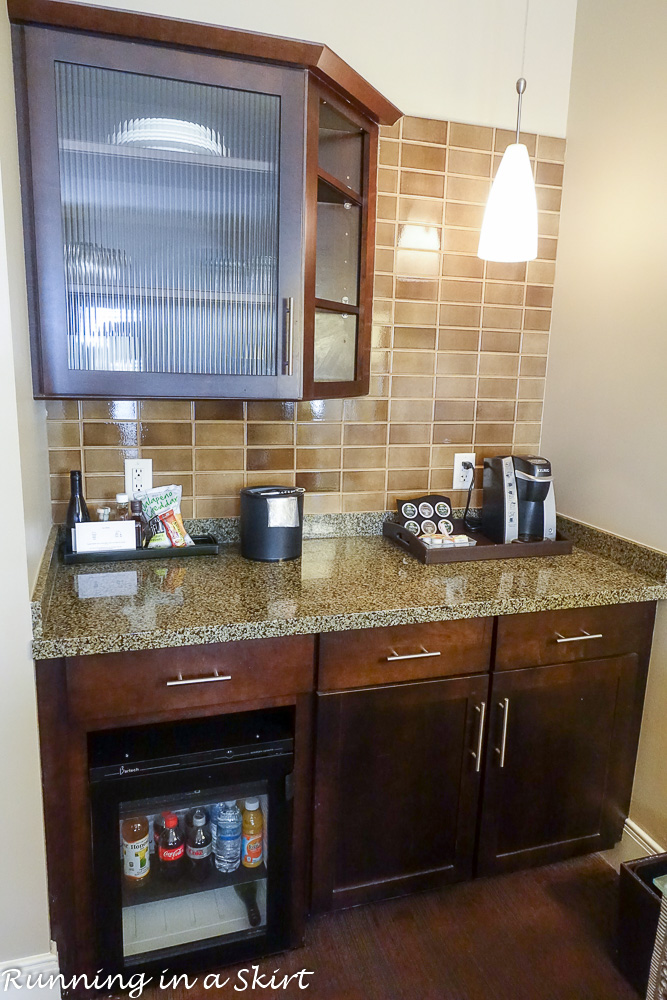 and this tub!!
Sheer hotel bliss! The extra space was great because the weather wasn't that nice and it was lovely to be able to just relax in the room a little.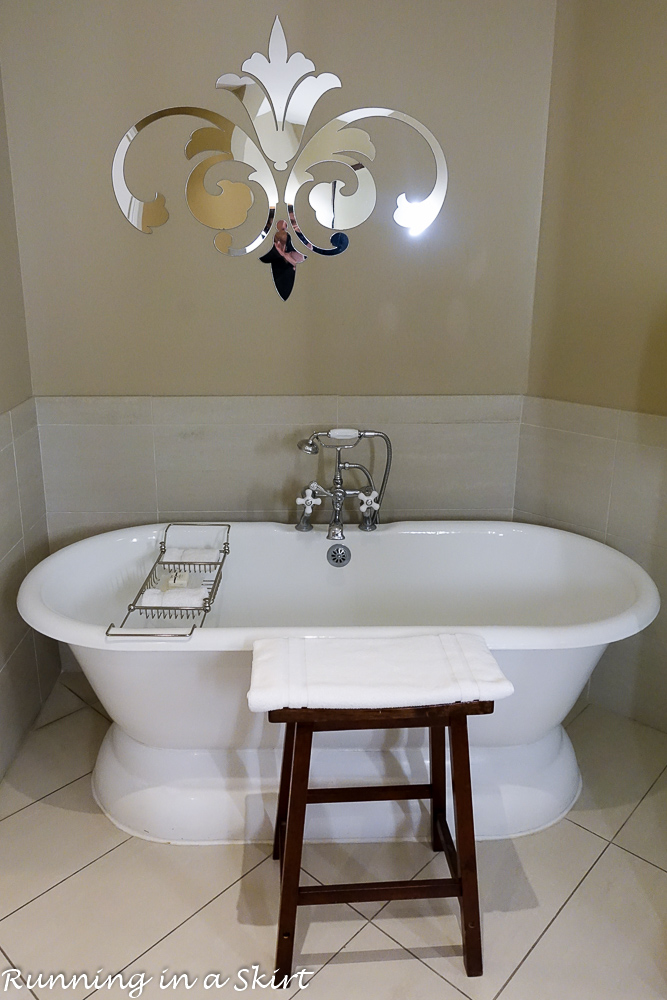 After getting settled in, we walked to River Street. One of the best stops was the Savannah Bee Company where we did a Mead tasting. Mead is a little too sweet for my taste, but it was interesting to try.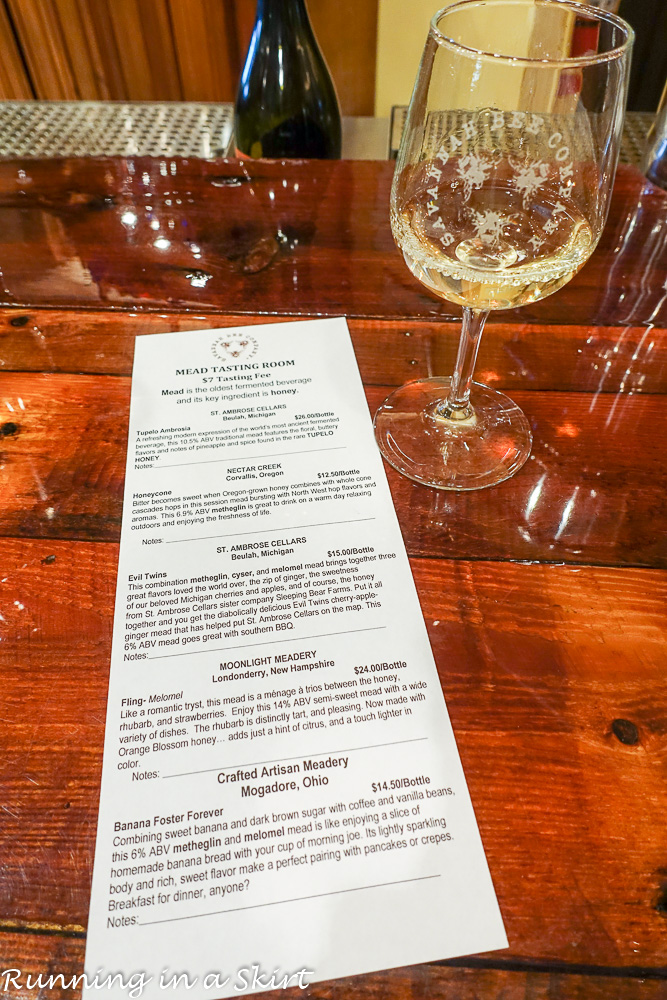 My favorite thing to taste was the honeycomb with white cheddar and apple. We picked up some of this to take home. You know me and my cheese. 🙂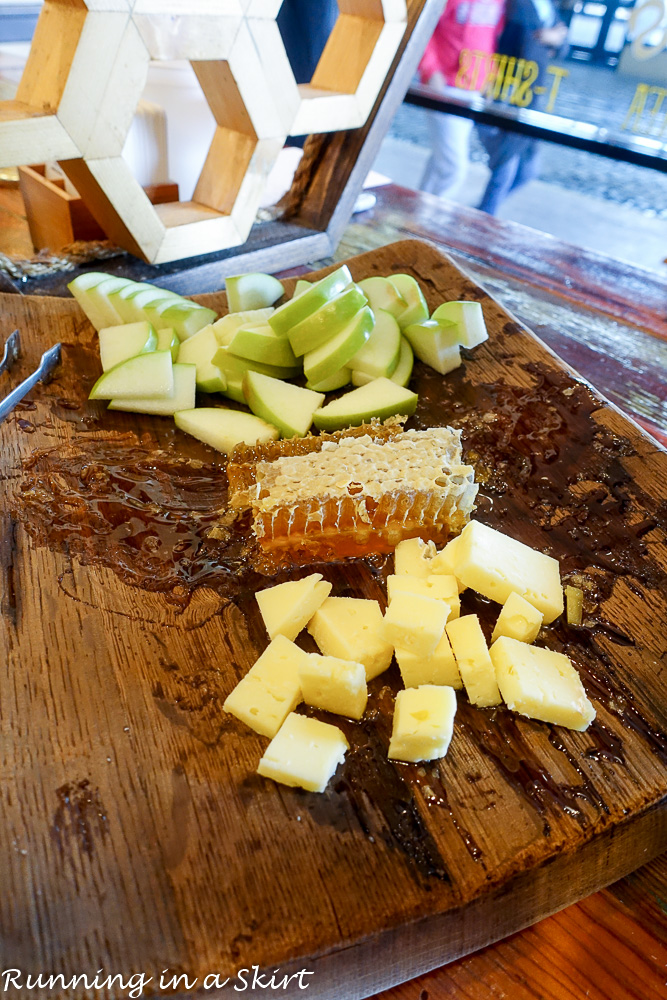 Next we found ourselves looking for a dive bar we ate at when we first started dating. We poked our heads into several places before finding Bernies. Both of our memories clicked and this was the place!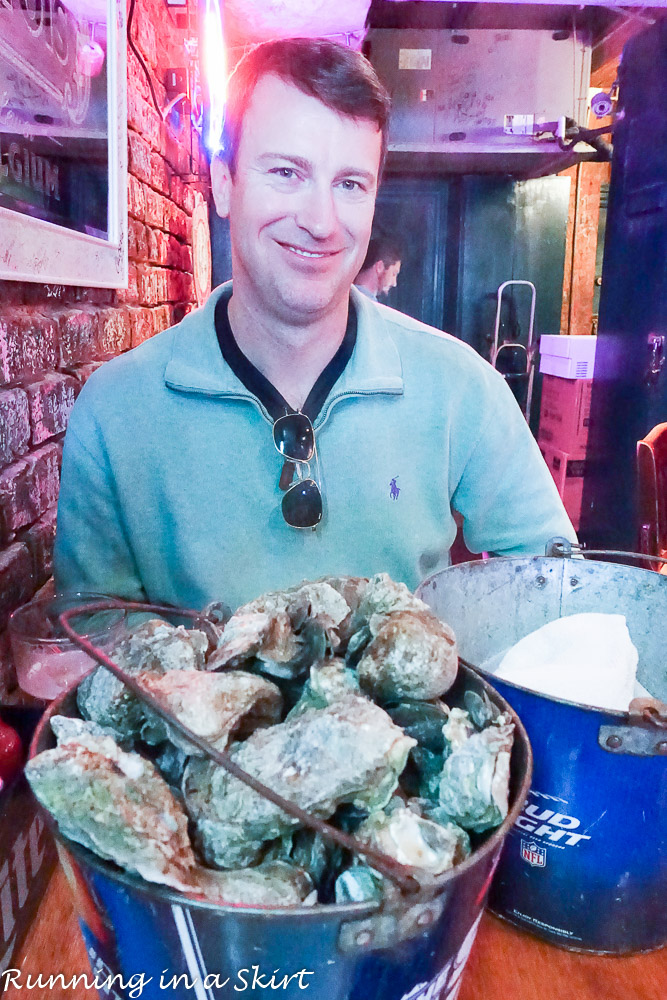 The walk down memory lane was so much fun!
Dinner Saturday night was at The Grey. It's a new restaurant that had stellar reviews and was ranked by Food and Wine magazine as one of the best new restaurants in the country.
We obviously had high expectations! Unfortunately we weren't big fans. I was really disappointed that there were no vegetarian options on the menu except for a few salad small plates. The seafood options didn't appeal to me either! I forgot sometimes how spoiled I am in Asheville that everything is so vegetarian friendly. I feel for you folks who have to deal with that menu disappointment often.
On the plus side the restored building was beautiful and the food highlight was the octopus dish we shared!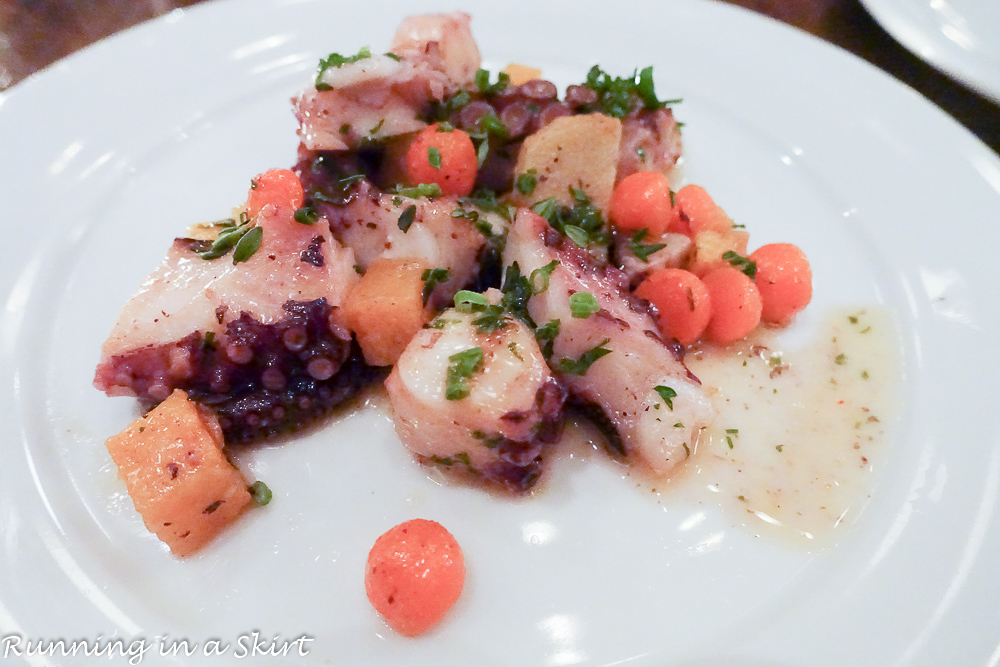 Sunday we slept in, which was amazing!
For brunch we went to J. Christophers and shared a veggie omelet...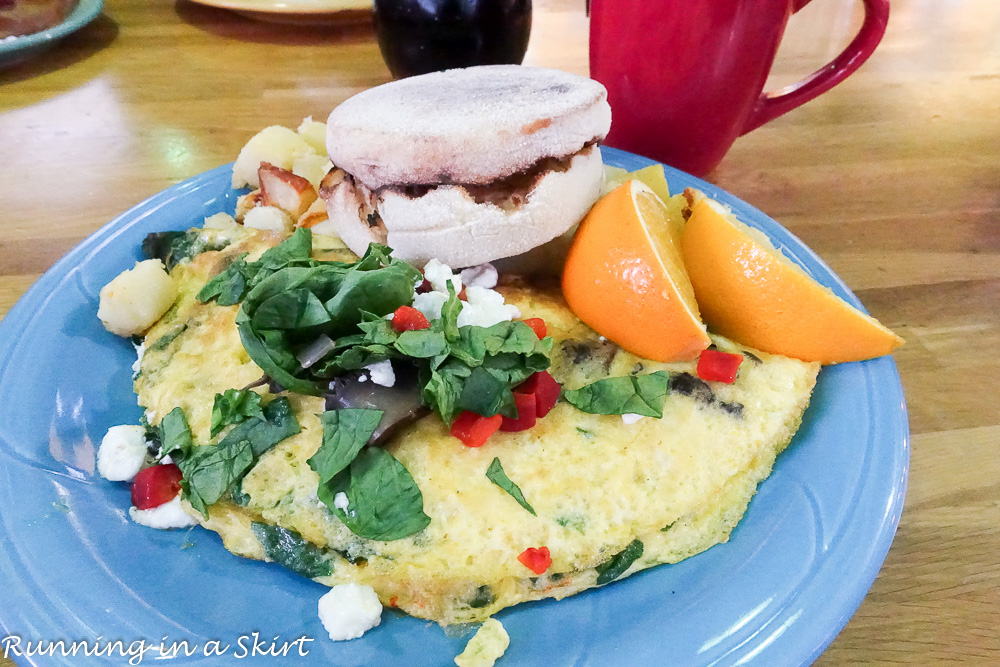 ... and the Banana Bread French Toast. It was SOOOOO sweet and good. Absolutely more of a dessert treat, but it was totally worth the splurge on the special occasion.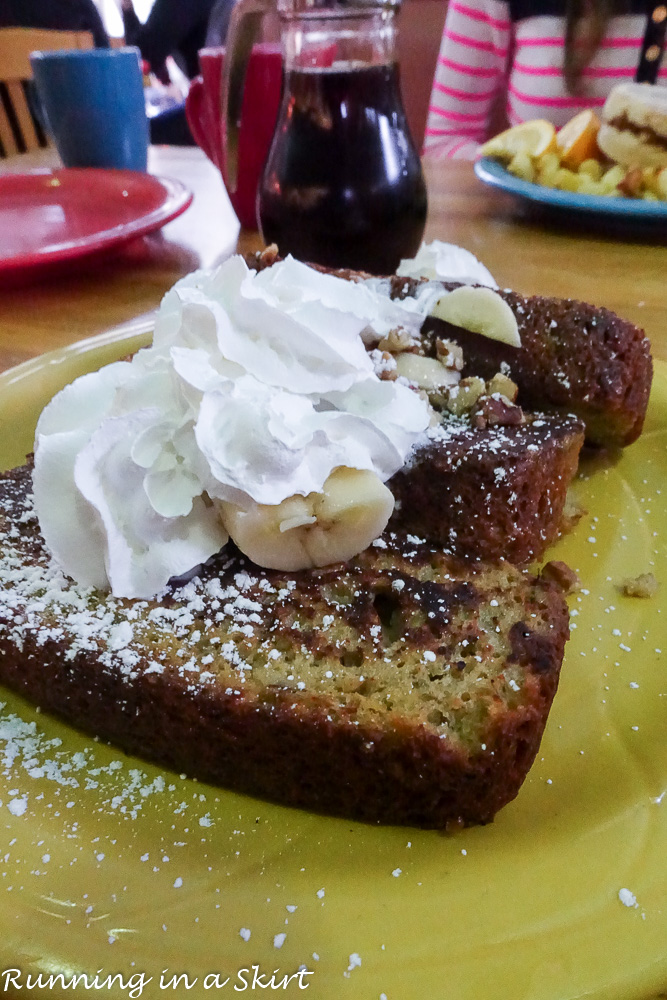 After brunch we walked around town taking in some of the sights and shopping.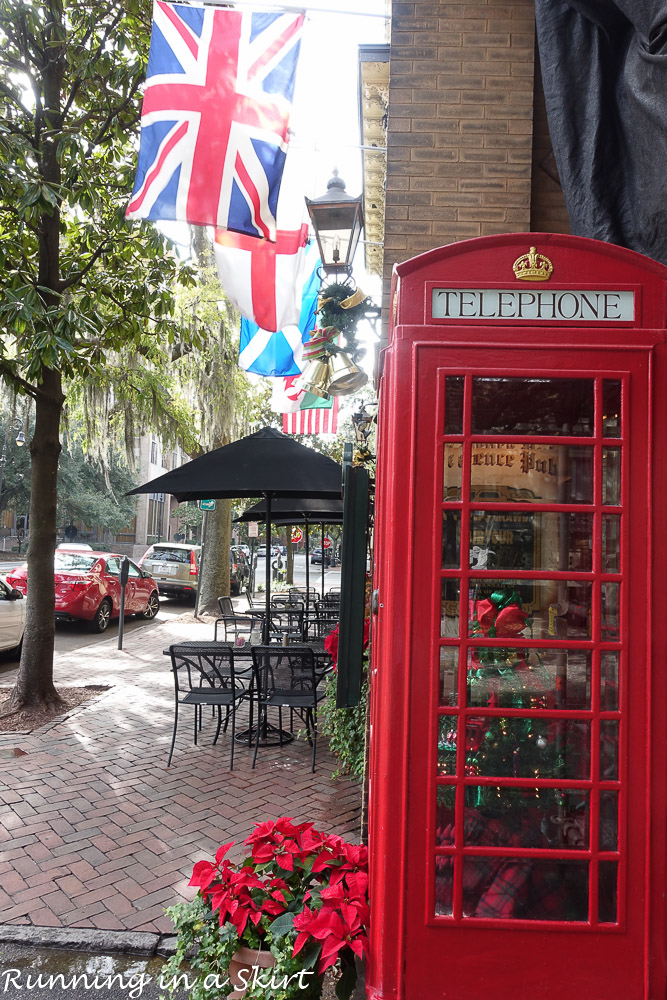 Later in the afternoon as part of our anniversary the Hubs booked us a private carriage tour! I have always wanted to do one and it could not have been more fun.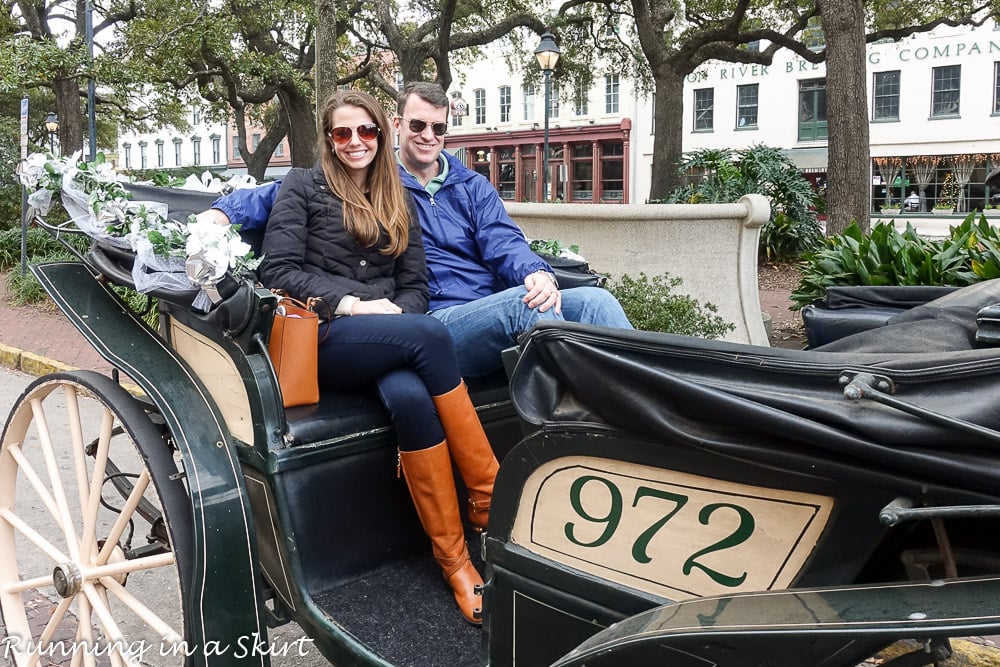 I even made a new best friend. 🙂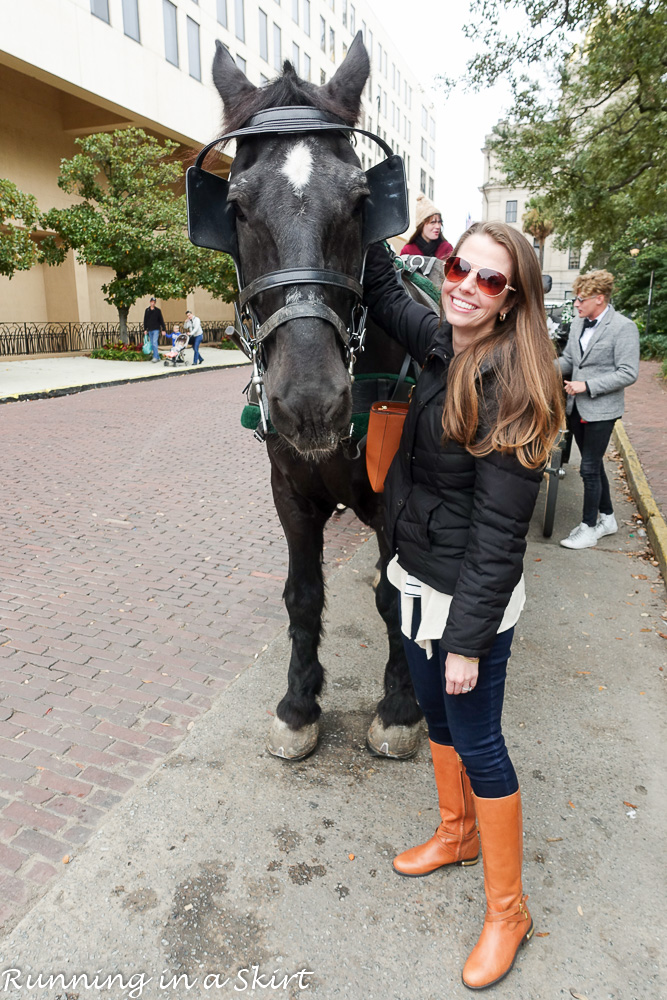 After the tour we walked around more and enjoyed the sights of Savannah. It's such a charming place with squares and public parks everywhere.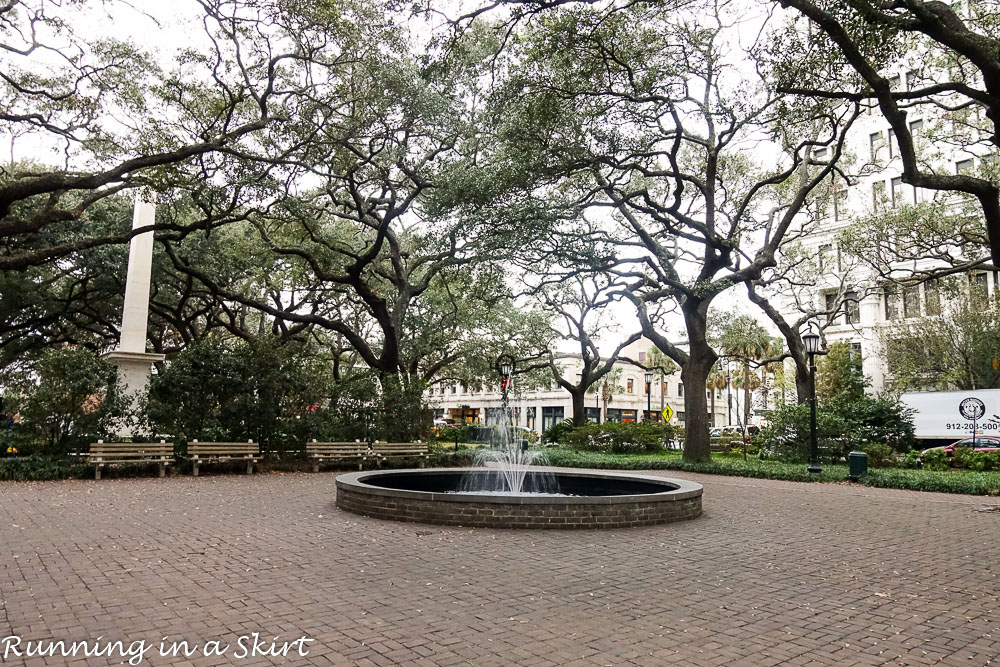 Our carriage driver told us about Leopold's Ice Cream so we decided to get an afternoon snack. We shared an ice cream sandwich and it was chocolate-y bliss. We filled ours with chocolate raspberry ice cream.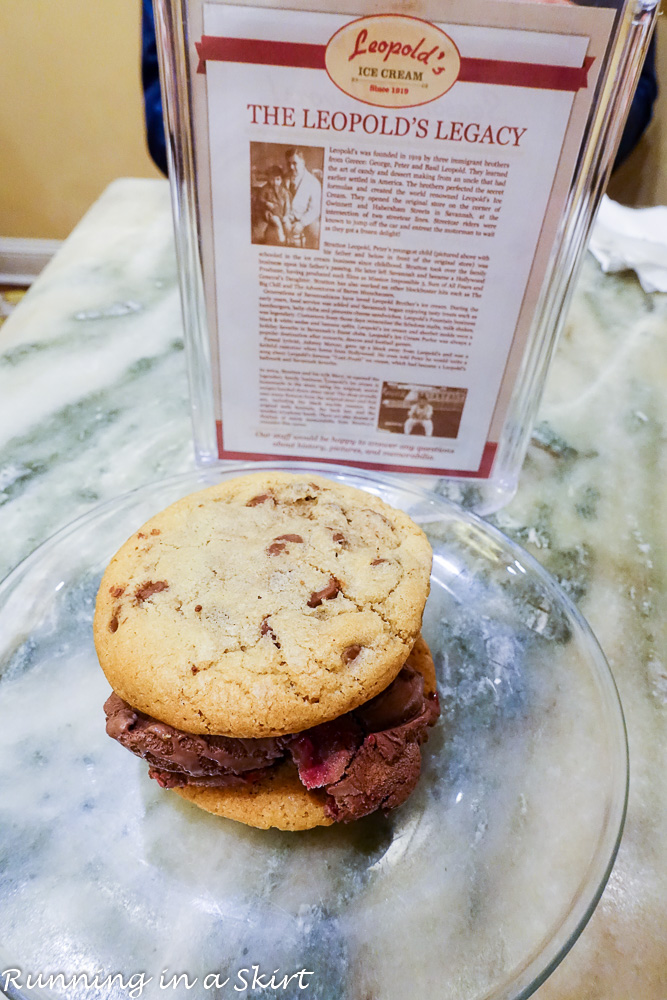 For dinner Sunday night we had reservations at The Olde Pink House, which is a charming historical house converted to a restaurant. It's one of our favorite places to eat in town.
Dinner was impeccable! We were sitting in a really dark candlelit room, so I didn't even try to take photos, but everything tasted so delightful. Such a better experience than the night before. If you ever go to Savannah I highly recommend making reservations there before you go.
Monday started off with breakfast at Goose Feathers! I had a bagel sandwich. I added tomato and spinach due to the severe lack of veggies in my diet so far in the weekend! haha!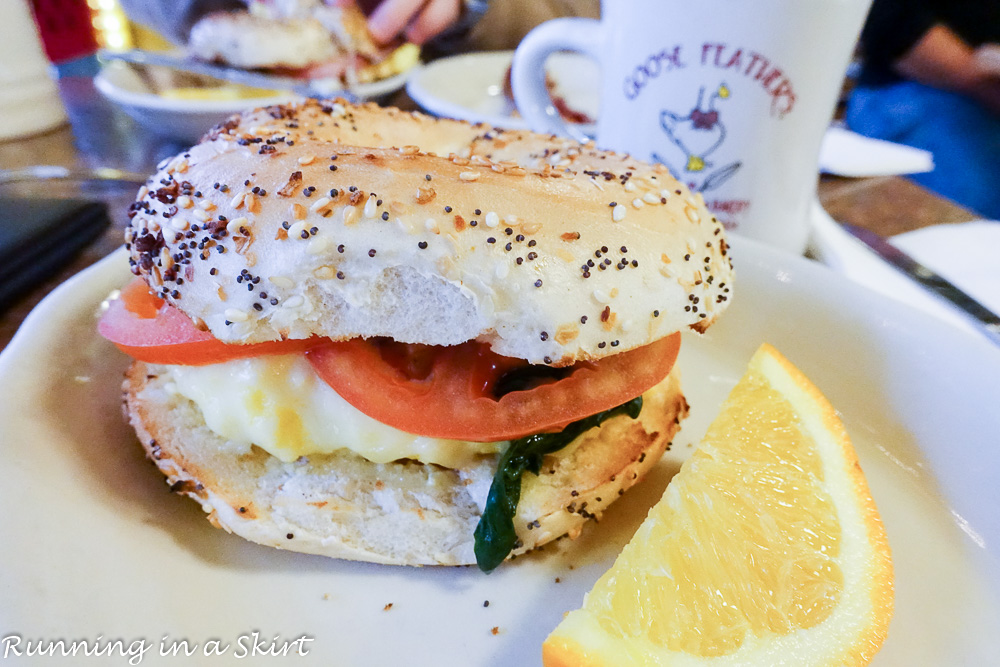 We were planning on staying until Tuesday but at breakfast we were looking at the weather and determined we'd have a lot of trouble flying back Tuesday due to some severe storms. We decided to change our plans and head back home early. I was bummed, but it was for the best.
Before we left though we streamlined two other things I really wanted to do in town...
...tea at the Gryphon Room. I ADORE high tea and this one did not disappoint.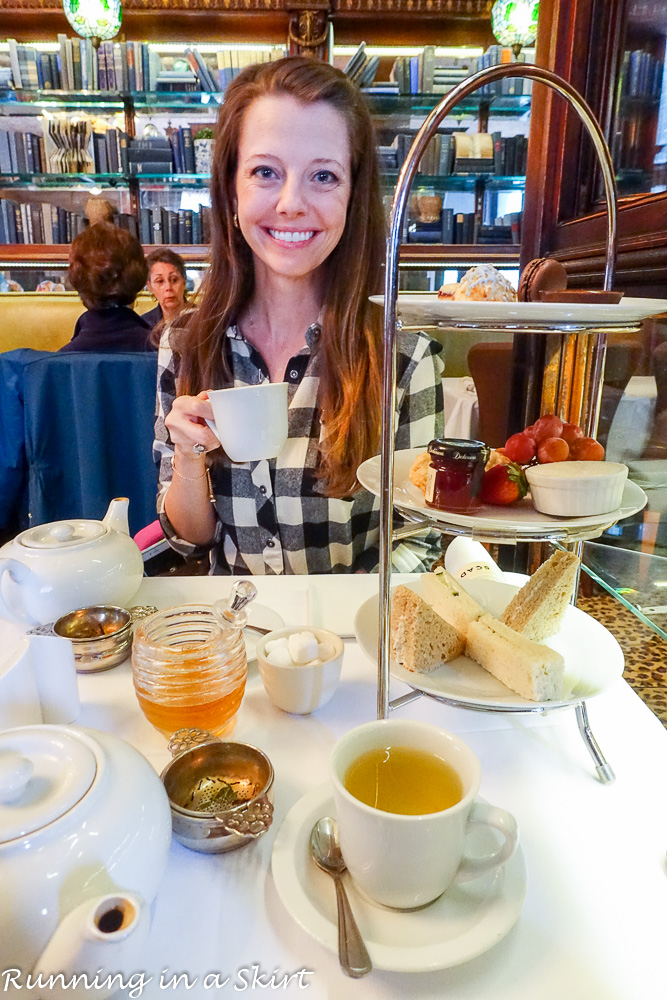 AND seafood along the river. The hubs LOVES crawdads so we made that happen before packing up.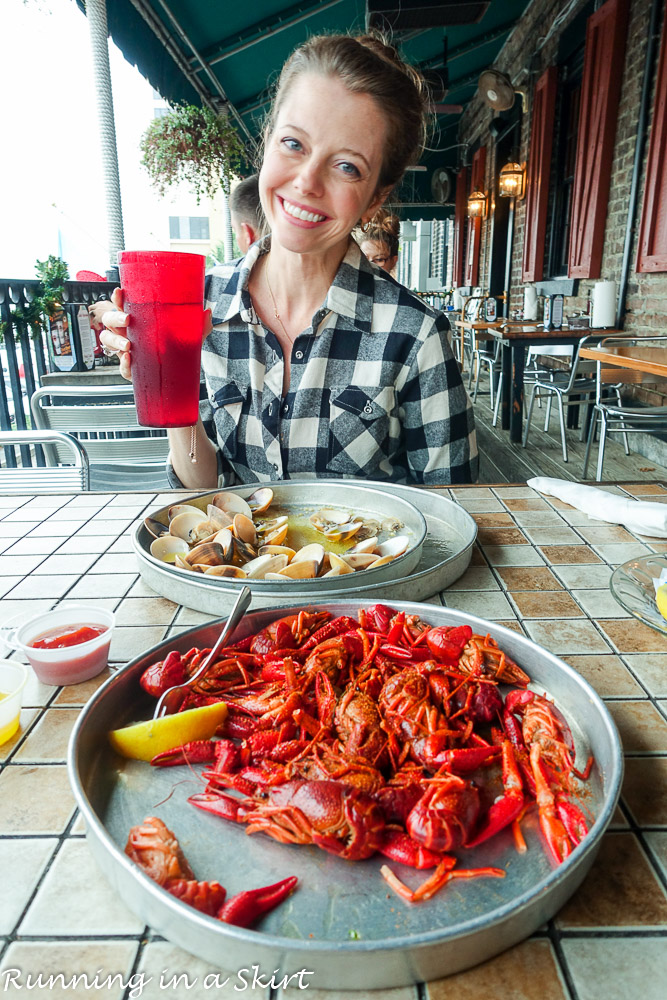 We ended up making it back to Columbia to pick up Makena Rose from the Hubs sister, Megan who was watching her for the weekend. She even sent us an anniversary message! ahhhh!
Megan was sooo nice to watch her for us because she's still a little too young to leave at our normal dog day care.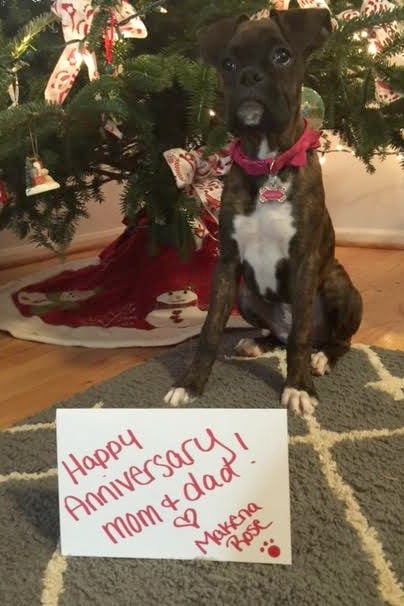 We spent the night in Columbia catching up with family and finally got home Tuesday.
Now back to real life. I'll happily be eating kale salads for the rest of the week after all of those indulgences :-). So blessed to be sharing five years of marriage with my best friend!!
This post is not sponsored, but I did receive a room upgrade from the Andaz Savannah. Be sure to look into staying with them the next time you are in Savannah.
Thanks for stopping by today! Tomorrow I'm sharing some reasons to rethink the spud and a healthy potato recipe.
I'm linking up to City Trippin and Thinking Out Loud Thursday.
Your turn!
Have you been to Savannah?
Where do you like to go for a weekend trip?