I have a broken heart.
My dear, sweet 16 year-old dachshund Rhett died late last week after a several month health struggle related to old age. His health problems had become overwhelming and unmanageable in the past few weeks and I had no choice but to put him down. I struggled with the decision tremendously and finally making that decision was one of the hardest things I've ever done. Last week he started showing a few more symptoms and started to seem like he was in pain. It was no longer fair to him to NOT make the choice I did. I know it was his time, but my heart literally broke.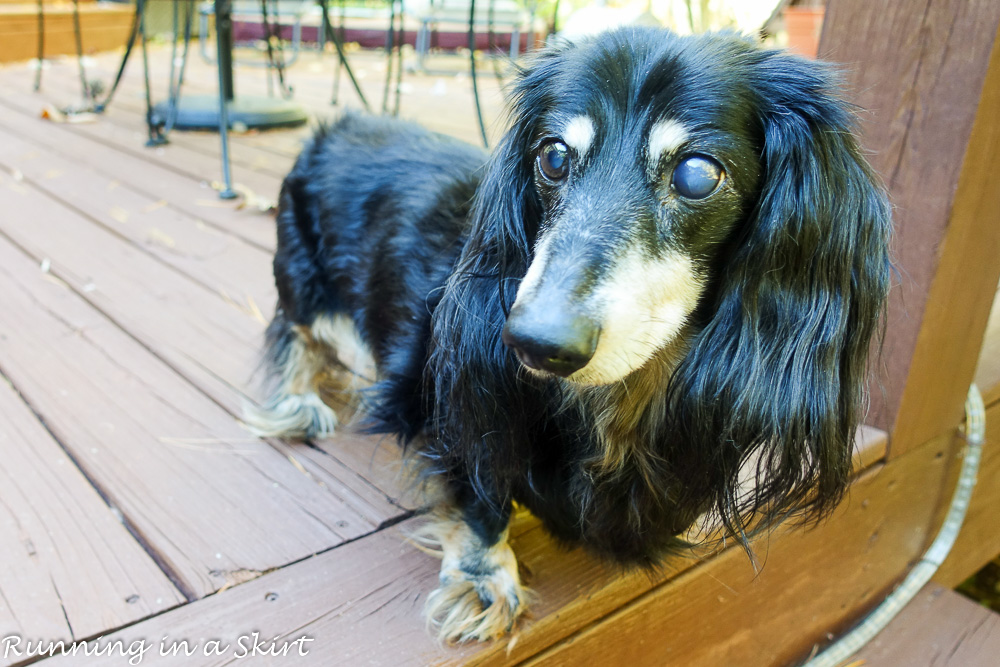 I am hurting but I am also so grateful I had so many wonderful years with him... I know how much of a blessing it was to have him live to 16. For all those years he was never more than a few feet away from me following me around the house. Rhett was literally my shadow and best friend. He wanted nothing more in life than to be with me and protect me. I honestly don't remember life without him.
It's taken me days to find the courage to type this post because it just makes it that much more real. I had some posts scheduled while I was on vacation this past weekend, so I just let them publish so I could have a few days to process the news before letting you guys know. Sometimes my way of coping is just to shut down. I hope you understand. It did help to get out of the house for a few days but coming home has been even harder.
Remembering Rhett
I got Rhett right out of college. My parents gave him to me as an early Christmas gift that fall after begging for a dog of my own for years. At the time I was living in Georgia and was a little obsessed with all things Gone With the Wind, so he quickly got the name of my favorite character. My Mom came up with the idea and as soon as she said it I knew that was the name that was going to stick.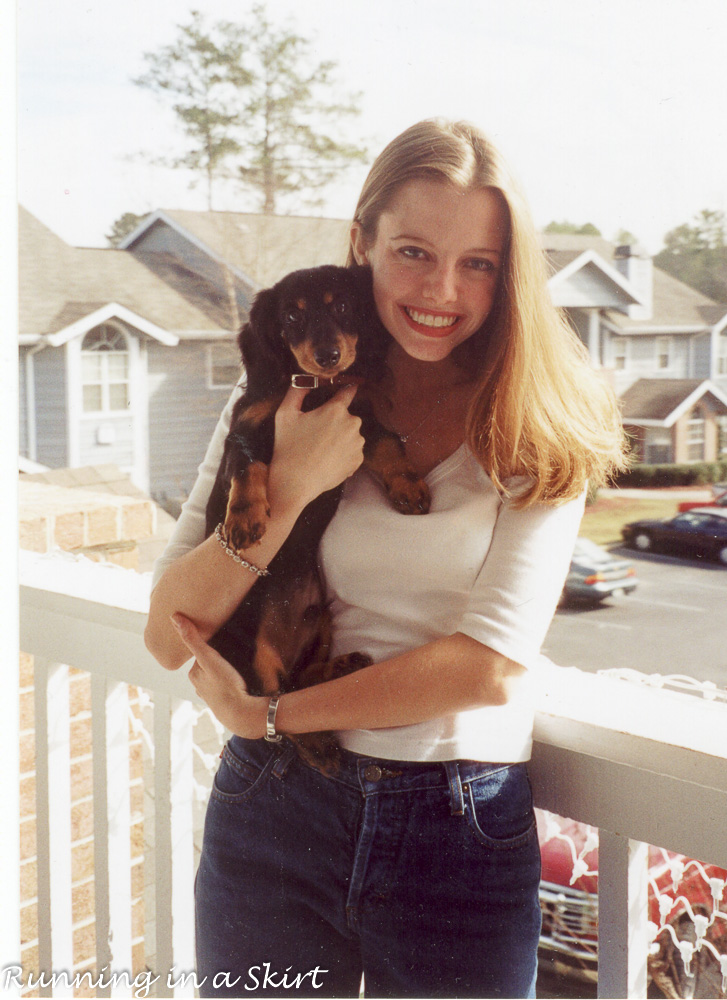 I was so young and had NO idea what I was doing but I just loved that little pup with my whole heart. It was the running family joke that he trained me... and they were right. I was living by myself for the first time and he ruled my little apartment. Despite that, the two of us became a team. He was a ladies man from the beginning and often a scoundrel... living up to his larger than life name.
He would get out of anything I'd put him in and I'd come home to him sitting on the couch (with nothing else in the apartment touched) no matter what gate or crate I tried to contain him with that day. I joked that I should have named him Houdini. He just wanted to be with me and was so determined and funny to make that happen.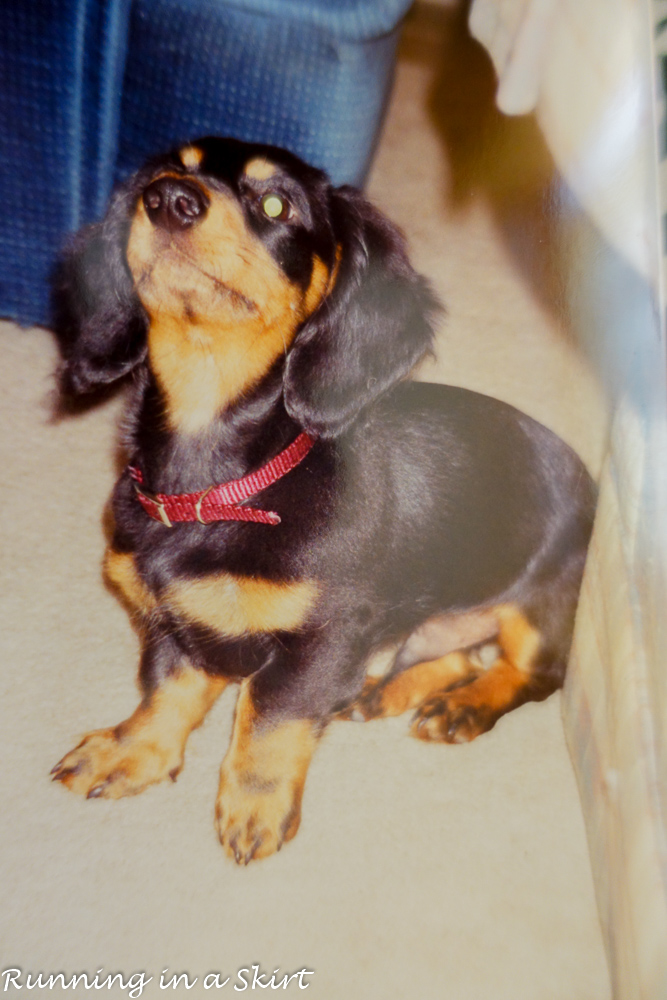 As the years passed Rhett mellowed and we moved to Asheville. We moved around the city many times and he always stayed close by my side. When I'd get homesick for my family in Florida, we'd drive the 10 hours home together. He was so good in the car.
Despite his small stature, he took his role as my protector and guard dog very seriously. He never quite realized he was a small dog.
His big heart and love got me through some tough times. If I was sitting on the couch not petting him he'd come up to me and put his little nose under my hand and not leave my side. He would demand that I pay attention to him in the most endearing ways.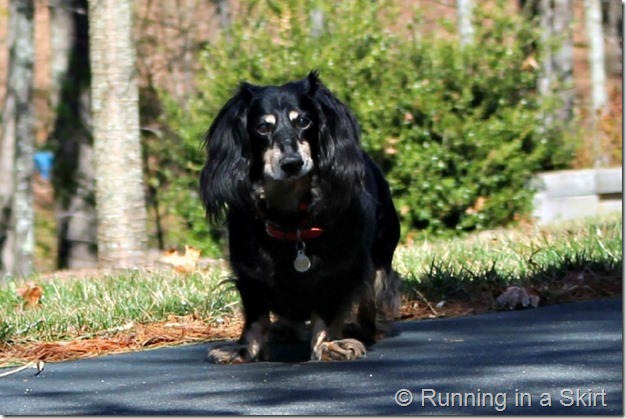 Rhett eventually gained a sister when I met the Hubs. Reina and him were buddies for years until we lost her two years ago. In the past year he got a new sister, Makena Rose... she might have just kept him young a little while longer.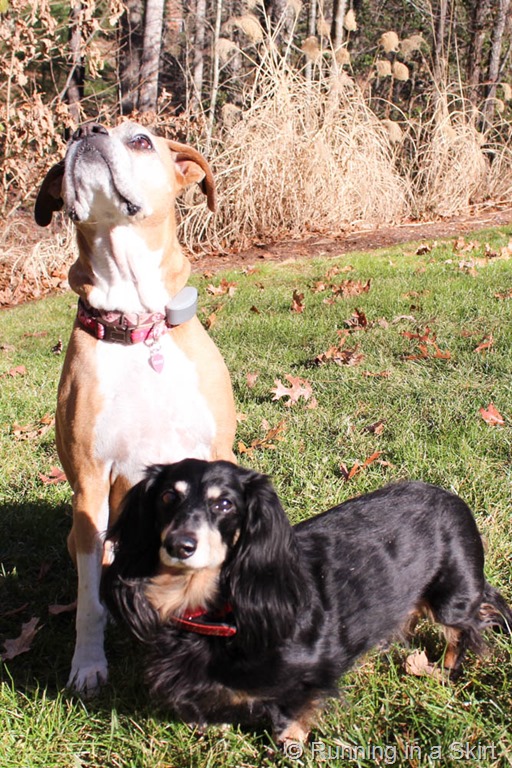 Rhett will be remembered for his loyalty to me until the end, his Napoleonic delusions of grandeur...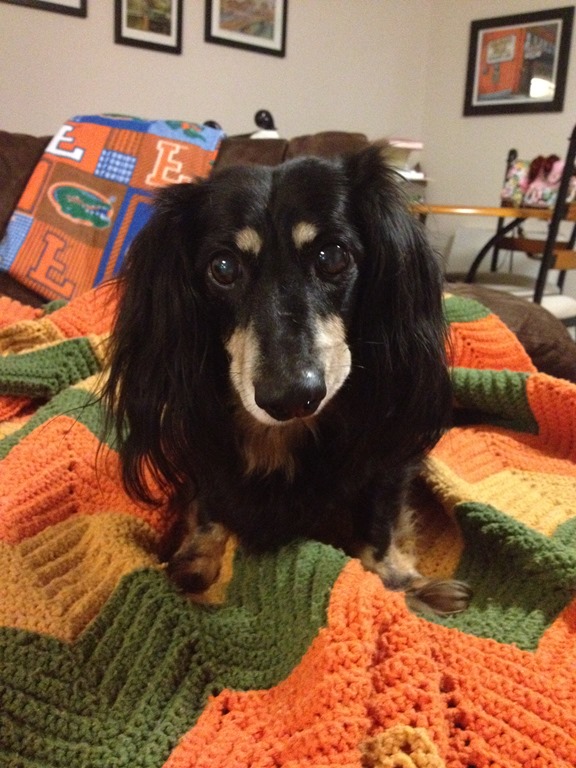 and his comedic tendencies. Boy, did he make me laugh....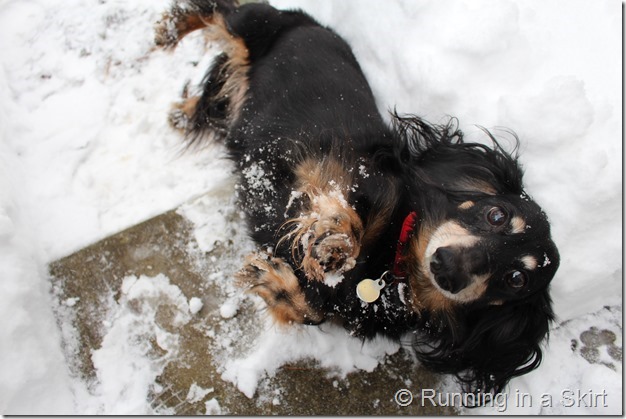 He loved belly rubs (would roll over when you asked him to see his belly,) rawhide bones (he once tackled one twice as big as him), playing with tissues and empty water bottles, car rides and food. His nickname was the Rhett-ster and I called him my buddy.
He was such charismatic dog who would do anything to make me happy... even putting up with me putting ridiculous outfits on him. He was also pretty amazing at posing for pictures.
I have a little peace knowing he is no longer in pain and that he's in heaven with my Mom, who was his second favorite person in the world.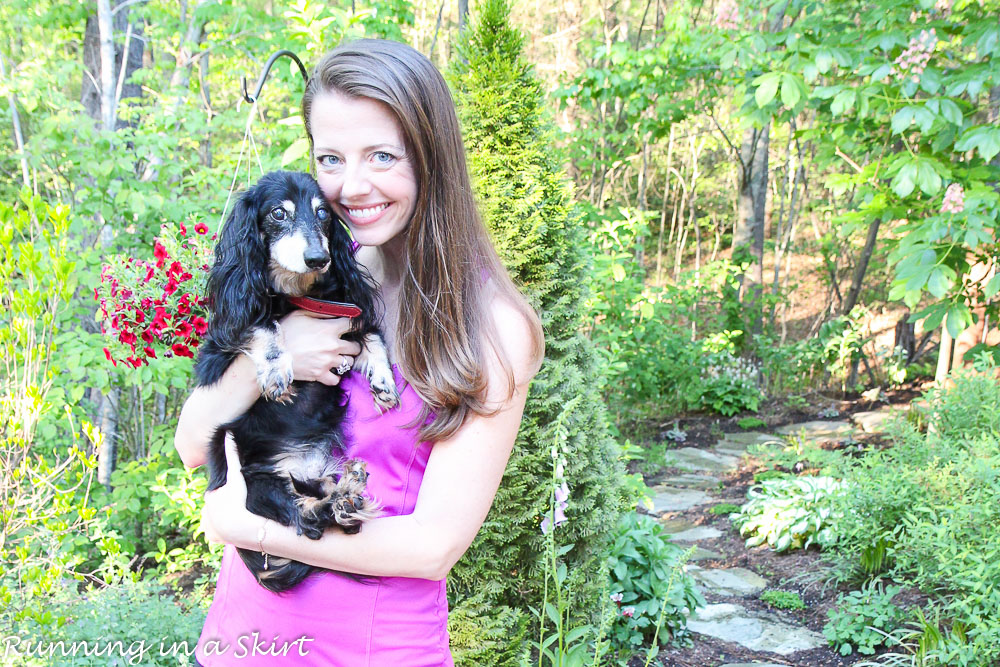 Rhett had a beautiful life and I'm so grateful that I got to be his girl. I will miss him dearly...