I really struggled with what to post today.
I had a regularly scheduled recipe planned, but I couldn't bring myself to keep on schedule like today is just like any other day. Today is the anniversary of the day my life got turned upside down. It's the anniversary of my Mom's death.
I know.
I know. It's a major downer-- and I pride myself in keeping this site very positive and upbeat. Thank you for letting me stray off course today.
Running in a Skirt was just a baby when I lost her... less than sixth months old and I wrote almost exclusively about running. I had just finished writing about the Chicago Marathon. I never intended for this site to take such a personal turn, but I wrote about her passing and it brought me great comfort. It was a turning point for this site and my life on so many levels. On the first anniversary of her death I wrote about 50 amazing life lessons she taught me. I love going back to read that post because it allows me to feel closer to her. Last year, I wrote a post on coping with the loss of your parent.
I felt like if I had something to offer you, I could still write about her on this day each year.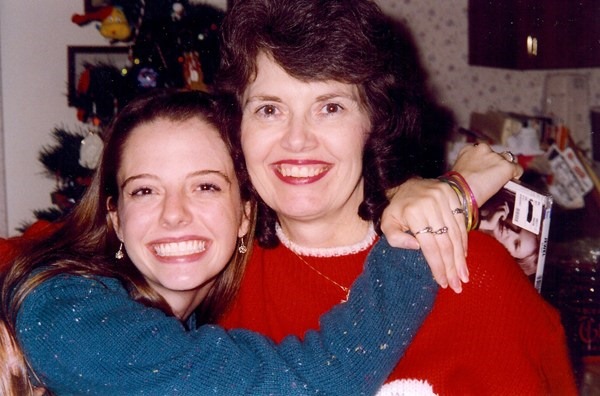 This year I don't have anything pin-worthy or headline grabbing. There may or may not be any lessons or takeaways. I just wanted to share.
I wish you guys would have had a chance to know her. She was my person. She was understated, kind, incredibly intelligent and all Southern. She spoke with a slight drawl that she never lost even after living thirty years in Florida. She loved sunny days, wearing red, reading thick paperback books and finding a great deal shopping. She was passionate about education and worked tirelessly as a high school guidance counselor. She never left the house without looking perfectly together. But above all else, she loved my Dad and her children. She was always worried about my brother and I. I'd beg her not to worry... that I was a grown up and could take care of myself... and she'd say "That's like asking me not to breathe."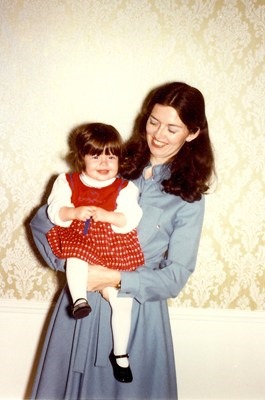 No one but a Mom says something like that. I never doubted how much she loved me and that she would do anything for me.
That's why I will never get over losing my Mom. A parent's love is irreplaceable in your life.
Yes, I've moved past it. I've accepted it. I've dealt with the loss. I'm ok.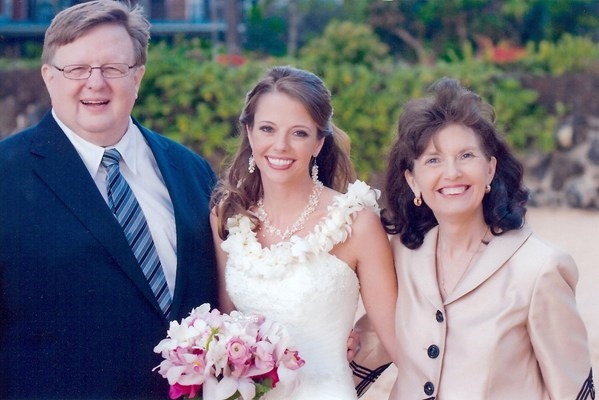 However, I don't think I'll ever stop reaching for the phone to call her when I have good or bad news. I have moments I miss her so much I have to stop and catch my breath. Certain memories still bring instant tears. I think of her when the sun shines and whenever I'm shopping. When I see a butterfly frolicking along my running path in front of me, I think she is looking down on me smiling... guiding the way.
I don't want to ever get over it. I don't want to lose those moments. Those moments keep her alive in my heart.
I know a few of you have also lost a parent. It's a terrible club no one ever wishes for membership in. Just know you aren't alone. We must move on and live our lives, but it's ok to not be over it. I don't think it's possible.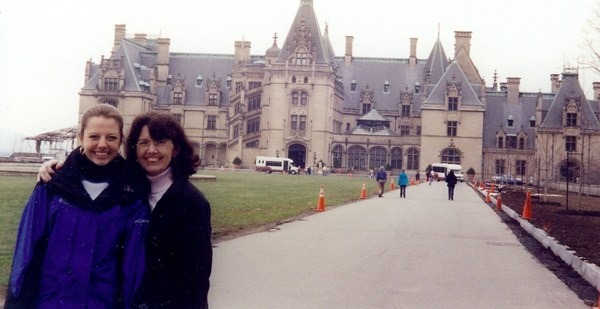 For those of you with parents still living... call them for me today. Tell them you love them. Do it for me... and my Mom.
I'd love for you to learn even more about my Mom... 50 Life Lesson From My Mom. I promise it will make you smile!