I have a heavy heart to even start writing this post. It's something that I have been putting off because I don't want to write it. Writing it somehow makes it more real.
The past week and a half has been the hardest time in my life. As many of you heard and read here, I had been sick near the end of October. I was getting better, was getting my voice back, and was planning on coming back to work a week and a half ago on Monday morning.
On Saturday November 3, I got a phone call from my Dad that changed my life forever. My mom had passed away suddenly and un-expectantly in her sleep. She was only 61 years old and had some health problems, but nothing that made anyone think we would lose her anytime soon. I had spent time with her just a few weeks before and she had more energy than I did on our big shopping trip. I had no reason to ever believe it would be the last time I would ever see her.
I rushed back home to Orlando as quickly as possible to be with my Dad and brother. We spent the week making some extremely hard decisions and plans about her funeral and burial. We eventually found out that Mom died from an undiagnosed heart disease called ACD. She hated to go to the doctor and had not been in some time. However, I read online that ACD can be easily missed by doctors. So we will never know that if she had been to the doctor more frequently, if he/she would have been able to treat her heart.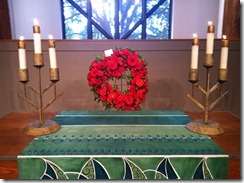 My mom was my best friend and I'm not completely sure how life goes on without her. My comfort is knowing that she is in heaven now and she may not physically be here, but her spirit and love will always surround me.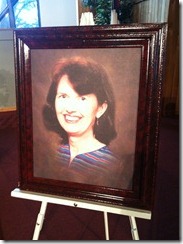 My Mom had an amazing life and accomplished many things. If you'd like to learn more about her, I wrote about her life on the website link below:
http://obits.dignitymemorial.com/dignity-memorial/obituary.aspx?n=Amy-Wunder&lc=4200&pid=160894951&mid=5296710&locale=en_US
Somehow through the grace of God, I found the strength to write and give the eulogy at her funeral Monday. It was the hardest thing I have ever done, but it was important to me to give it. I wanted to share it with you…. It's posted below.
Thank you all for the love and support.
-----------------------------------
Mom loved beautiful sunny days (she would call it-- chamber of commerce weather), the south (especially Gone with the Wind), books (She would pick them out by the inches they were thick), chocolate raspberry truffles, visiting quaint small towns, long-haired dachshunds, jewelry shaped in a heart, and shopping. But most of all, she loved her family. To thousands of students she was an amazing Guidance Counselor who helped shape their lives… but to Dad, Tommy and me-- Mom was everything. She is the reason we are who we are today.
My mom was my closest friend, my biggest fan, my strongest advocate and my guiding light.
Mom taught me to be proud to be a southerner… especially when it comes to good food. I'd like to think that many of us now can hear her sweet accent telling us how much she loved green beans, corn bread, pinto beans and fried okra. She showed me how to make these things more than a dozen times, but my version was always missing something.
From my earliest memories, Mom devoted her life to taking care of my brother and I. I never remember a time when she wasn't walking right beside us making sure we were happy. She guarded us from many things in life-- I used to complain that she was so strict and overprotective, but as I got older I realized that she was just trying to protect us and allow us to be young as long as possible. In today's crazy, rough world there is something magical about that. In fact, according to her rules, I still don't think she ever actually gave me permission to watch "R" rated movies.
When I was young, I felt like a mini version of my Mom. You may have noticed my Mom never left the house without looking put together-- with matched and coordinated outfits. She would dress me down to the matching shoes and bows in my hair as well. I remember walking around the halls of St. Luke's and people calling me Amy because I looked so much like her. I was so proud to be just like my beautiful mom.
In high school, Mom and I drove to and from school together everyday. Since she worked at the same school I attended we were always together… and often running late. But even if we were behind, my mom would send me back inside the house if I wasn't properly accessorized or dressed. She taught me that it's always better to be overdressed than underdressed.
As I grew older, my mom became my best friend. She taught me to never pay full price and to always stop at the outlets malls along the interstate. We spent countless hours window shopping and hanging out. Our time together was more than just superficial time at the mall, it was our way to sort out life's problems. We never ran out of things to talk about. And in between all those important conversations mom taught me about the finer names in life; Dooney, Coach, & Tanzanite.
Even today, I get e-mails from people, who see me on the news, asking me where I got my outfits. I can almost always say my mom helped pick them out for me.
Mom was the kind of parent who not just allowed you to dream big, but she would help you figure out how to make those dreams happen. When I insisted that I wanted to go to college to be a TV journalist, my mom researched every college in the country to find the best schools with TV programs. We spent countless days on the road, even at one point driving all the way up to the Carolinas, visiting all of the colleges she had found. We were two girls on a mission, to find a college with a TV program and to stop at all the good malls along the way. We had the best time. After looking at dozens of colleges, we decided neither of us wanted to be that far away from each other so I went to the College of Journalism and Communications at the University of Florida- which was actually one of the best programs. It really worked out because my mom and I got to stay close… AND she promised to do all my laundry. For four years I came home every couple of weekends with bags of laundry on Friday and she would send me back to school with clean clothes and often a new pair of shoes or shirt on Sunday.
As I started my career and had to move farther away from her for work, I knew mom was always just a phone call away. We talked almost every day. On many occasions she drove hours through the night to be with me if I was feeling blue or homesick. She would do anything for me. Mom never missed a chance to tell me that she "loved me more than life itself."
Mom spent her life trying to pass along her best qualities to her family…. to be humble, independent and kind. She was a southern belle with a one-of-a-kind style, grace, and beauty. She set high standards to live her life by and expected us to aim high as well. Occasionally we fell short, but we never doubted her love and devotion.
Mom-- you will always be my guiding light, my northern star, and my moral compass. We are all so lucky to have been touched by your gentle unconditional love.