This post has been compensated by Collective Bias, Inc. and its advertiser. All opinions are my own. Thank you for supporting Running in a Skirt. #BeHealthyForEveryPartofLife #CollectiveBias
Stay healthy this holiday season with these easy purse essentials!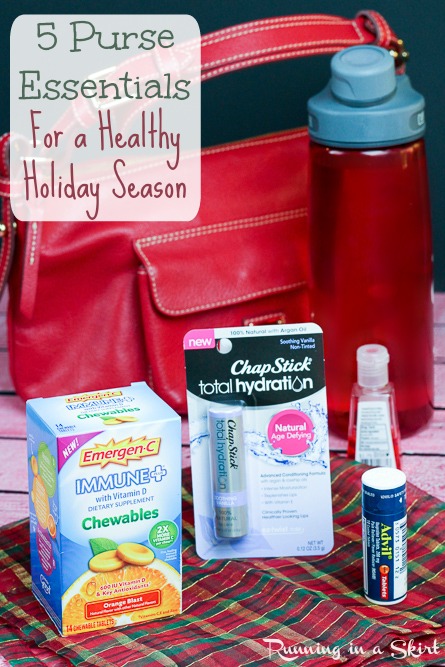 Hi friends! I hope you all had a spooktacular weekend! If you follow me on Instagram, you might have seen I had a change of plans with taking my goddaughter Isabella Trick or Treating. The Hubs and I actually ended up flying her to Chapel Hill to see her Mom who is back in the hospital. It wasn't exactly the weekend I planned, but the hospital is restricting all visits for children under 12 starting today, so I needed to make it happen.
We did squeeze in a little Halloween fun in Chapel Hill and I'm planning to share more from the journey Wednesday. I even have some cool pictures from our cloudy flight in the mountains.
In the meantime and on a less serious note, how it it November already? Holy holidays! I think Thanksgiving and Christmas are going to be here in a blink this year. I am hoping to do my first round of Thanksgiving shopping soon, getting the non-perishable items. My cart was so heavy last year, I recruited the hubs to help me this year. #winning
I don't know about you, but about this time every year I start to see more and more people around me sick. I seem to spot sniffling, sneezing and headaches everywhere I go. I try not to be paranoid but I get a little worried about catching the next bug going around town. Who wants to be sick at all, but less during the holidays. I don't have time for that!
To try to stay healthy this holiday season, I'm keeping some essential items in my purse.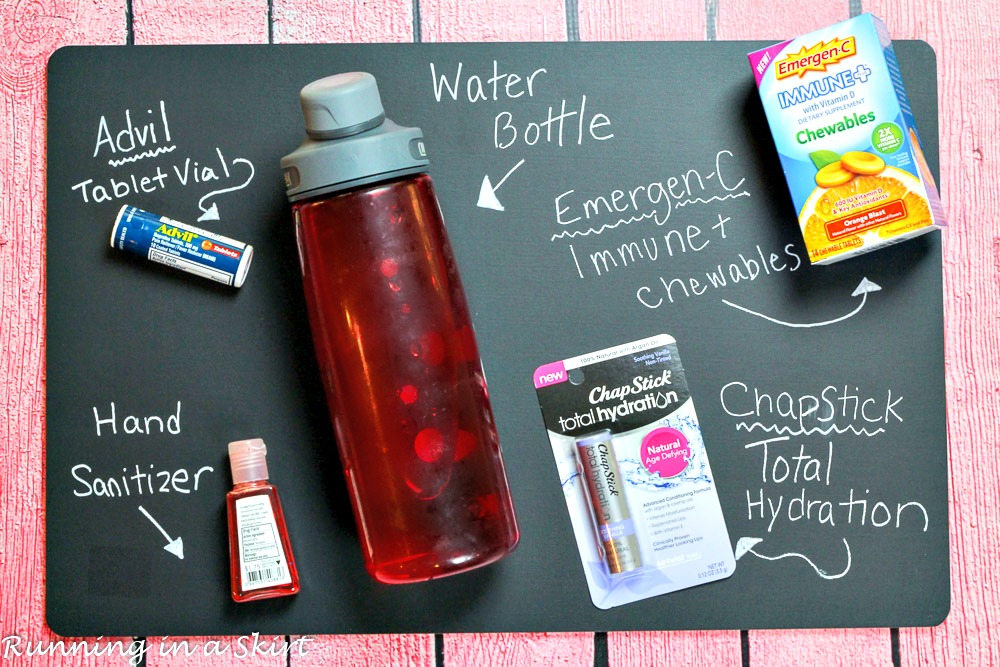 I found these goodies in Walmart, all near the pharmacy section.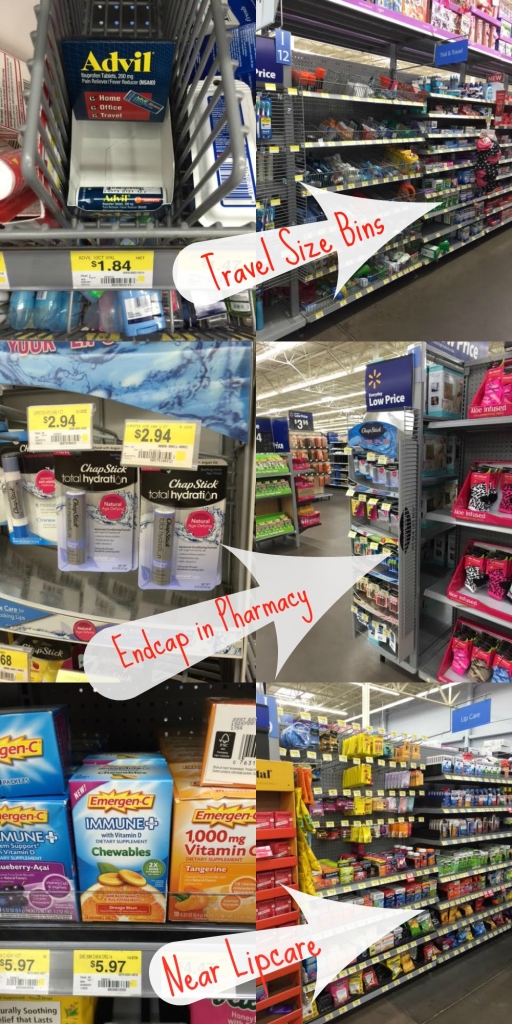 5 Purse Essentials for a Healthy Holiday Season
Water Bottle
The first item I'm keeping in my purse is a water bottle. Staying hydrated is a key to staying healthy in my world. Taking my own water bottle allows me to track how much I drink and make sure I don't forget. My body needs a lot of water to stay healthy and keep my immune system strong. I even feel better and more energized when I don't slack off. On top of everything else drinking water can help you curb holiday food cravings AND keeps your skin looking great.
Emergen-C Immune+ Chewables
I try to avoid exposing myself to cold and flu germs, but despite my best efforts it happens sometimes. That's when I reach into my purse for an extra immune support. Emergen-C Immune+ Chewables are quick to take and full of immune building vitamins. It has vitamin C, vitamin D, zinc and key antioxidants. They are even fun and easy to take.
I definitely took one of these after spending the weekend with mobs of school age kids Trick or Treating!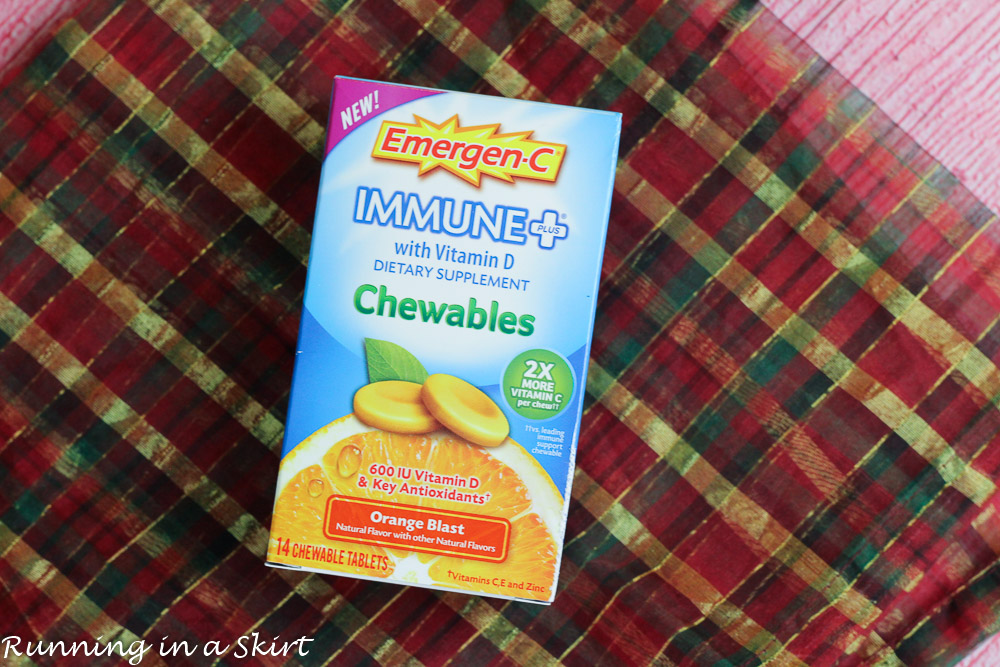 ChapStick Total Hydration
I always have some sort of lip balm in my purse. I feel naked without it! I keep this ChapStick Total Hydration in my purse because is it not just pretty, it is also healthy. You might think it's just ChapStick, but look at the stats-->
100% Natural
Age defying
Advanced nourishing formula with argan oil and avocado butter and rose hip oils
Instantly smooths and moisturizes
Visibly renews lips
With omega 6 & 9
Clinically proven healthier looking lips
This is a new product and totally the kind lip balm I want to have with me!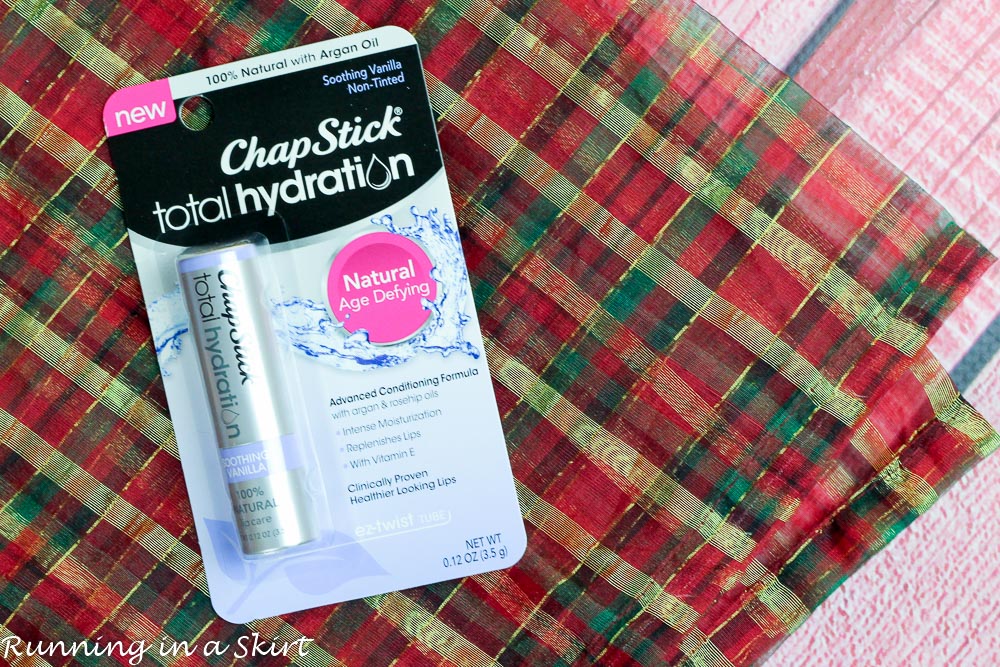 Hand Sanitizer
I wash my hands like a boss, but when I can't, I keep hand sanitizer in my purse. If I touch something that I know EVERYONE has touched, I reach for a little squirt to hold me over until I can properly wash my hands. Many colds and viruses are passed by hand contact, so this simple trick can really really help.
Advil Tablet Vial
I get headaches out of the blue, especially during the holidays. I'm actually allergic to Christmas trees (I KNOW-- what luck!) and being around them for too long gives me a terrible headache. I have fake trees at my house, but once I'm out and about I never know when I will run into one and the last thing I want is to be a scrooge about it. I'm not advocating popping unnecessary pills, but sometimes you just need an Advil to break the pain. Keeping this tiny Advil Tablet Vial in my purse gives me the security to know I will always have an Advil when I need it and I don't have to panic around Christmas trees! Use Advil tablets for headaches, minor arthritis and other joint pain, muscle aches and pains of the common cold.
Bonus points--> It's small enough to fit in even tiny holiday party purses!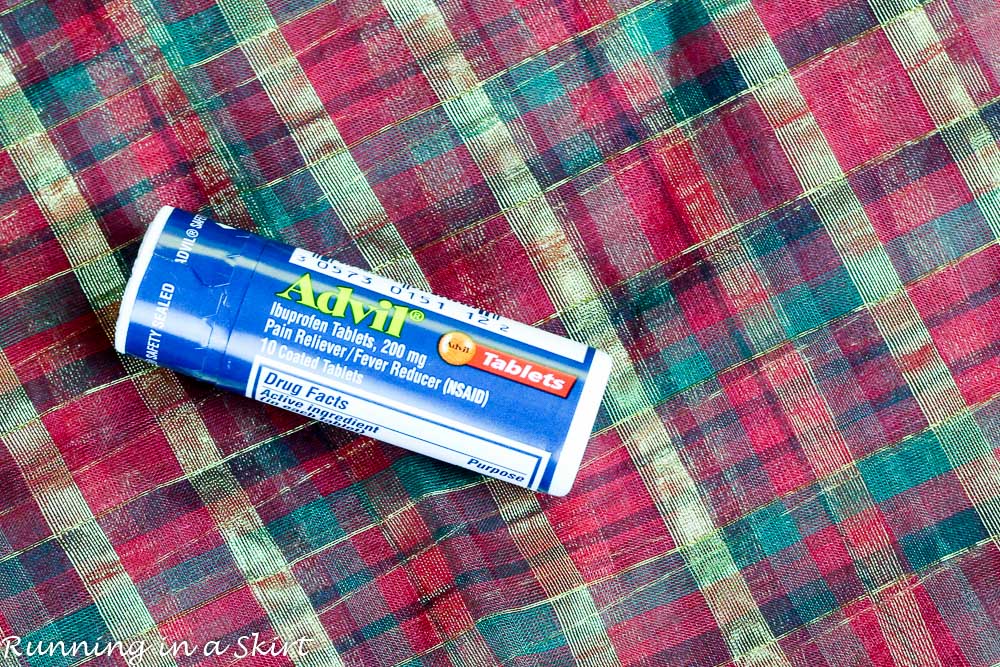 Staying healthy this time of year, takes a little extra effort, but these small gestures help me keep ahead of the germs!
Thanks for stopping by today! Come back tomorrow for a post remembering my Mom.
And of course, have a Marvelous Monday! Thanks for the linkup Katie.
Your turn!
What are your purse essentials? Get more great ideas here at Pzizer's website!