With October almost over, it's time for another blog and life update!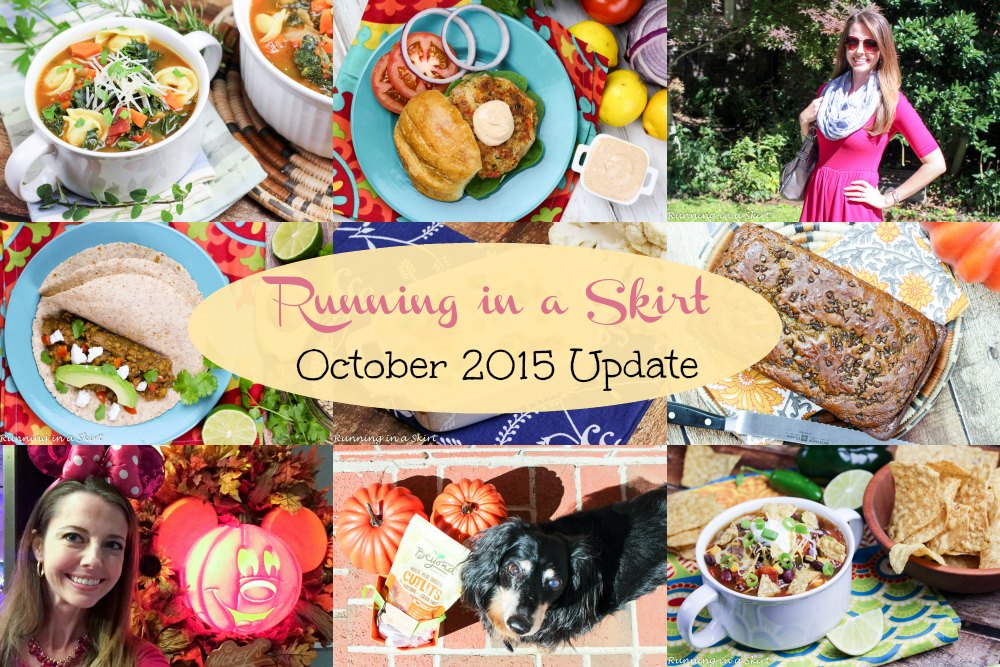 October Recap
It's been a solid month for Running in a Skirt. I think (fingers crossed) that I've worked through the worst of the issues with the site redo. It should be working a little smoother for you these days. Please let me know if you are still having issues with it running uber slow.
Now that it seems to be running a bit better, I'm looking forward expanding this community more.
I'm thrilled to announce that I've decided to start a linkup along with this post every month! It will be a called The Wunderful, Best of the Blogs Linkup and you can linkup either any of your favorite or top viewed post of the month from your blog OR a monthly wrap up post similar to mine! I'm so excited and I hope you will join me. The linkup will be on the last weekday of the month... which puts the first one on November 30th!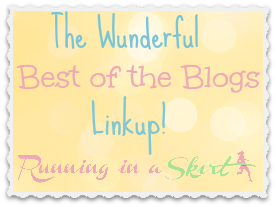 For non-blogger readers this will be a great way to explore new blogs and see the best posts of the month from this community all in one place!
So without further ado, here is my monthly Running in a Skirt wrap up.
October's Top 5 Posts
Top Food Post
5 Ingredient Parmesan Garlic Mashed Cauliflower- I didn't think this would be popular at all, but I was totally wrong! Love it when that happens.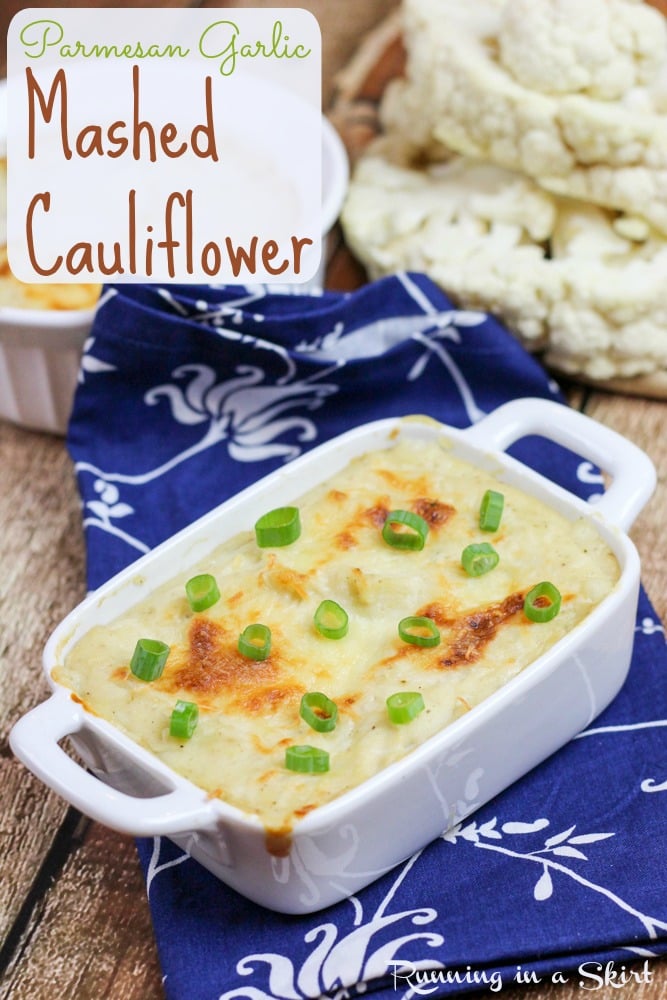 Greek Yogurt Chocolate Chip Pumpkin Bread- I'm glad I took my time to get this one right because it is soooooo moist and delish!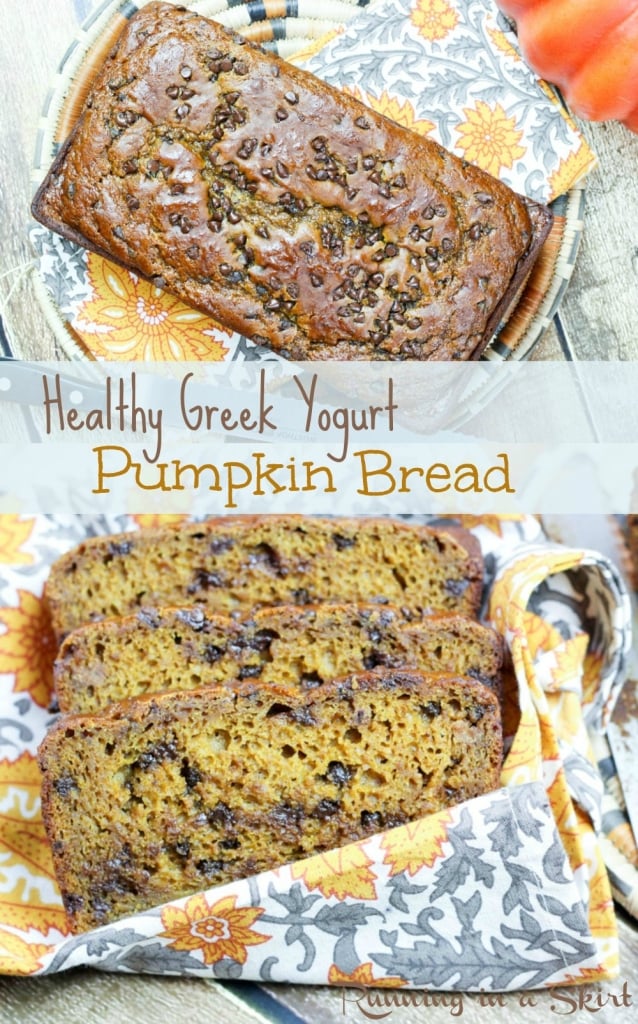 Top Fashion Post
Black and White Maxi Skirt- I love this look! I'm so glad you guys did too.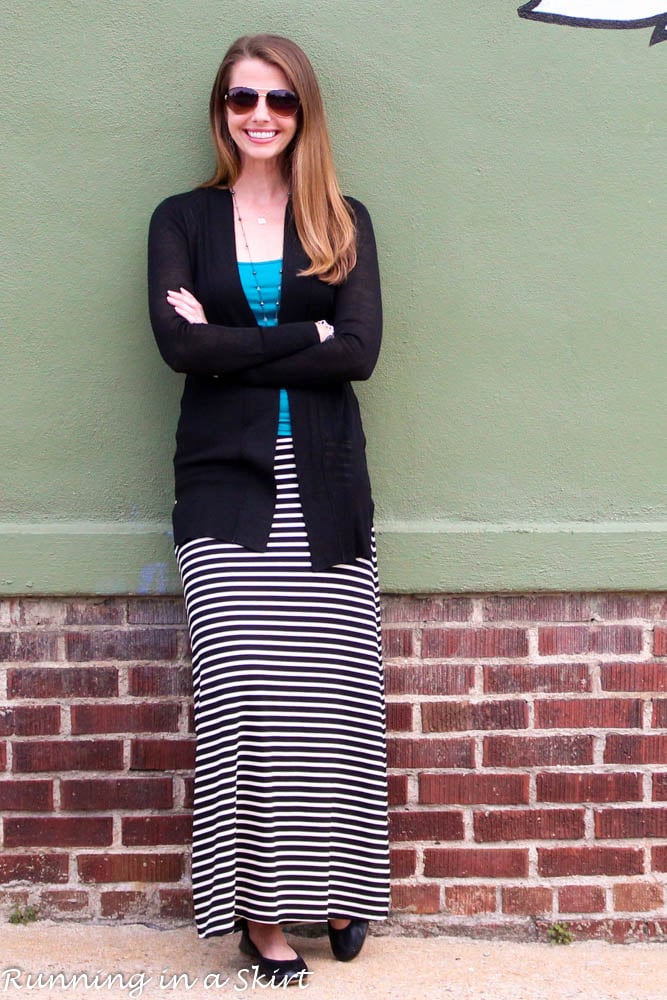 Denim Shirt with Black and White Skirt- I love the fresh fall look with pieces I already had in my closet!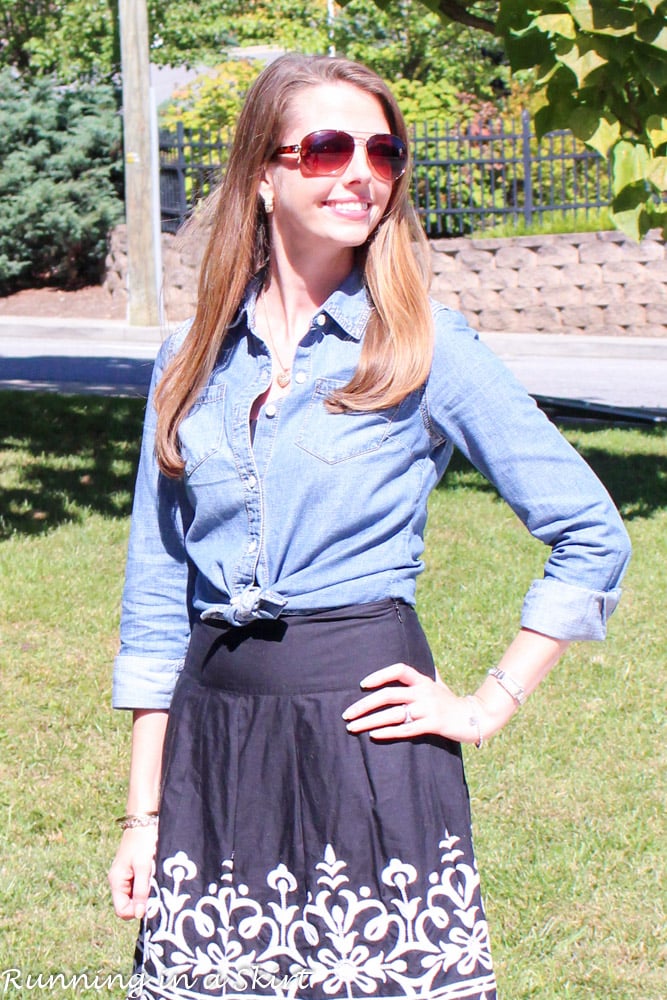 Top Fitness Post
Back to the Gym Dumbell Workout! - Thank for supporting this sponsored post guys!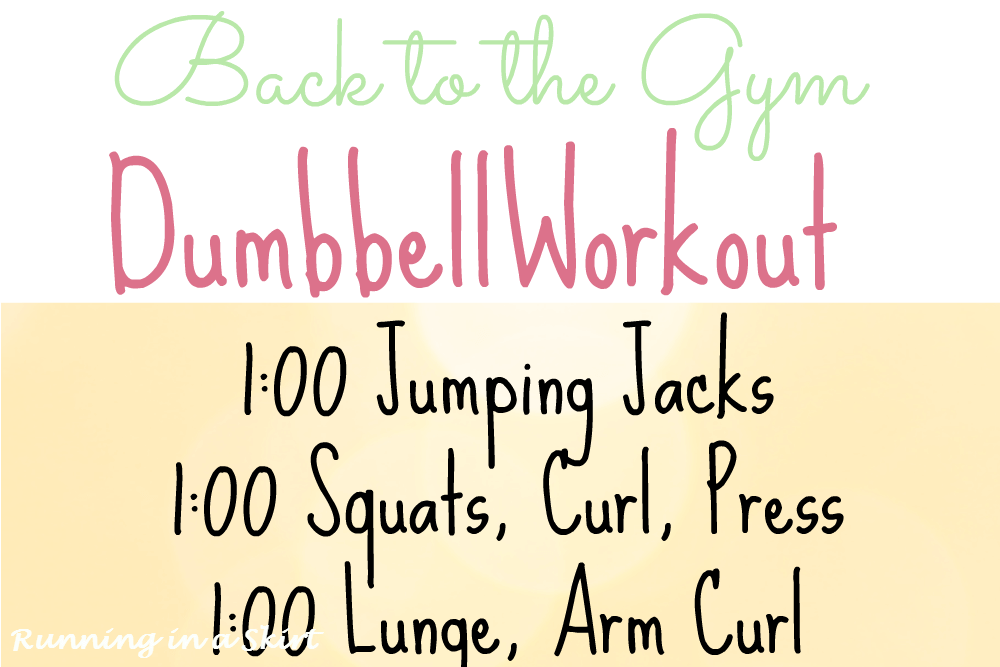 Running Mistakes I've Made (So You Don't Have To) - I wasn't sure if anyone would like this one, but it ended up working out really well!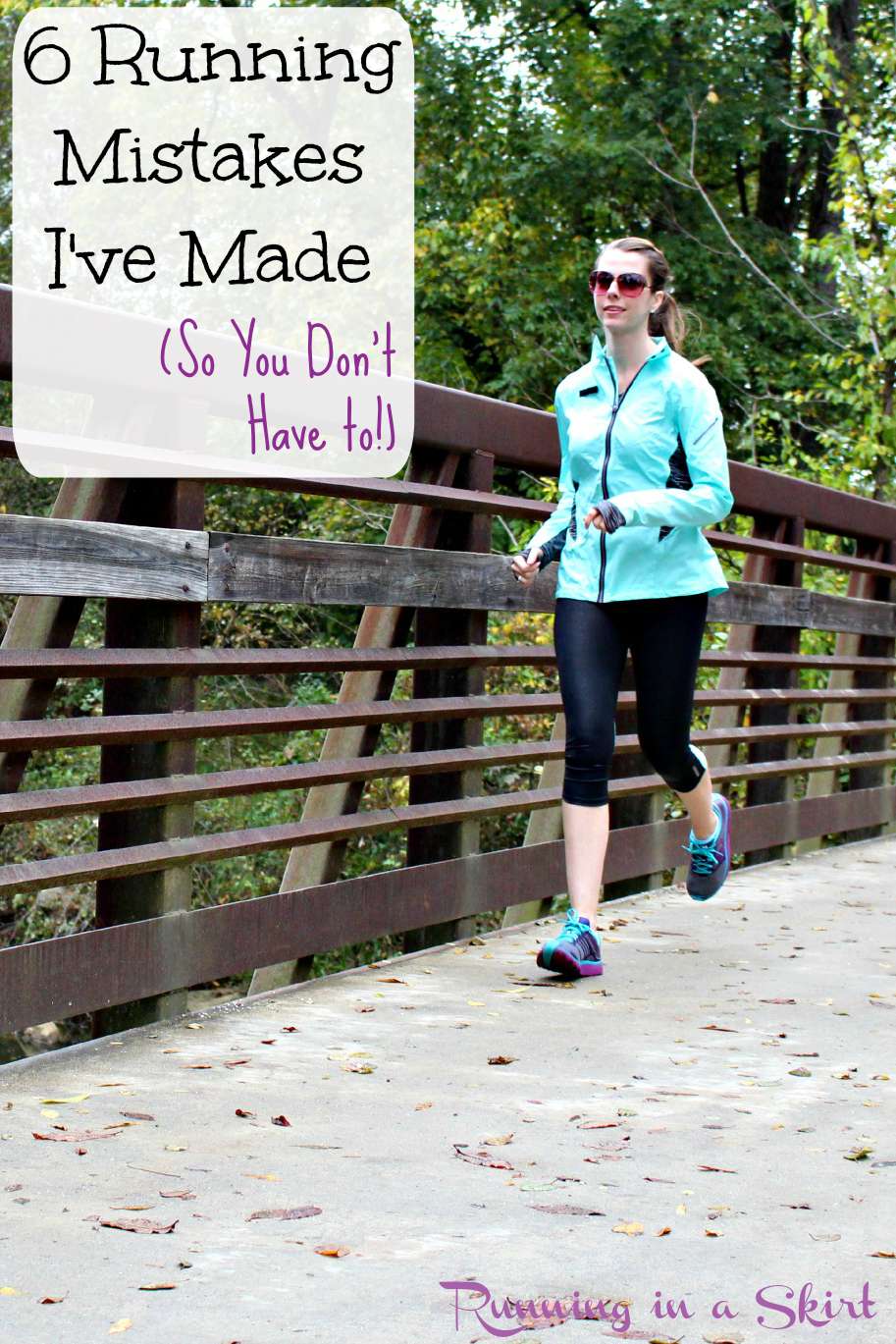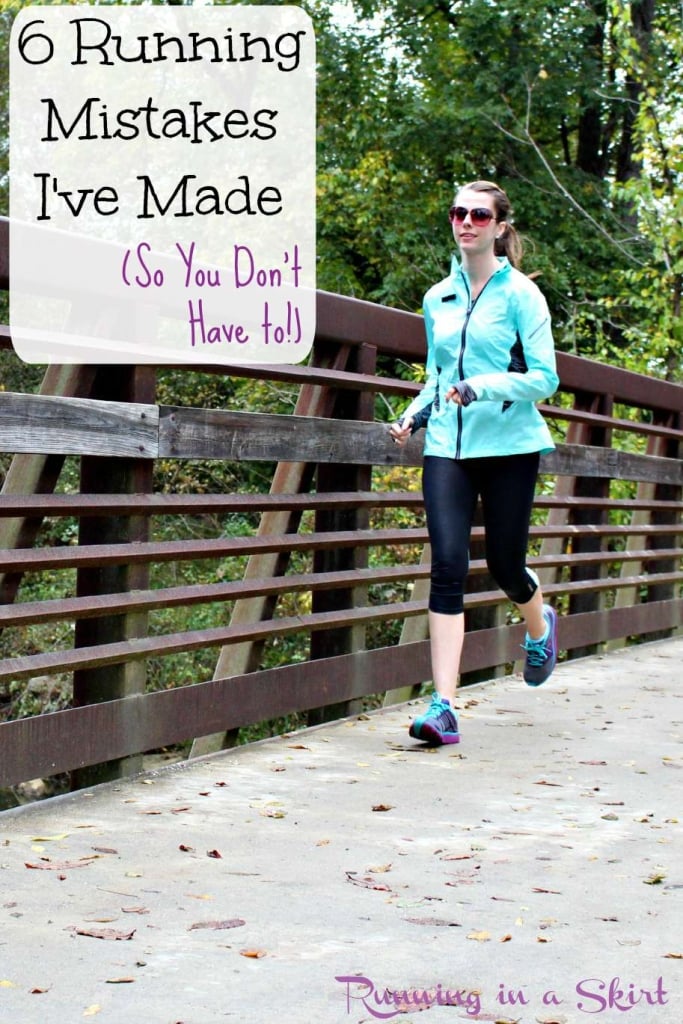 Highest Viewed New Post
Cajun Shrimp Burgers- This is hands down one of the yummiest things I've made in awhile. Plus I loved sharing some of my travel tips!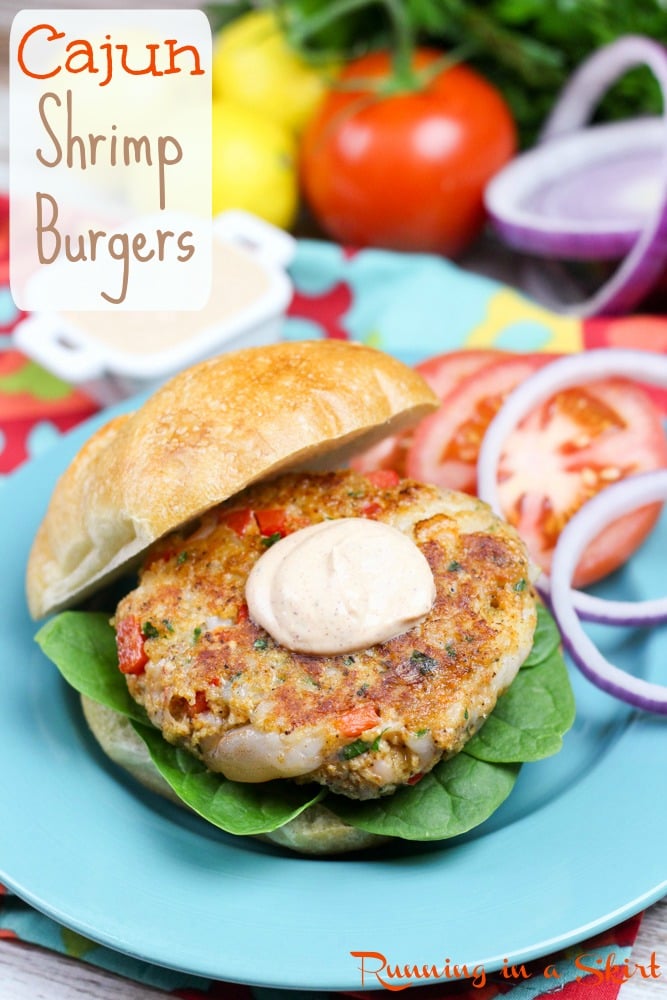 Charleston Day Trip - It makes my heart happy to share my travel and aviation adventures! Thanks for reading!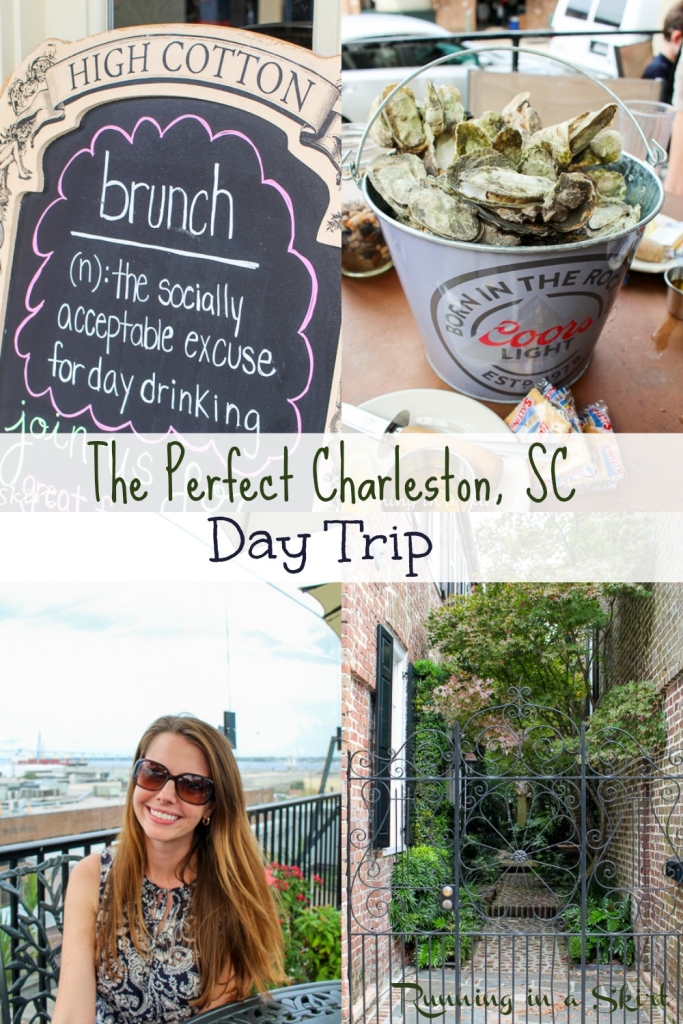 Highest Viewed Flashback Post
No Noodle Vegetarian Zucchini Lasagna- I wish I knew who shared this one, because it went crazy one week! If it was you... THANK YOU! It ended up being the highest overall post for the month. If you haven't tried it yet, I highly recommend it.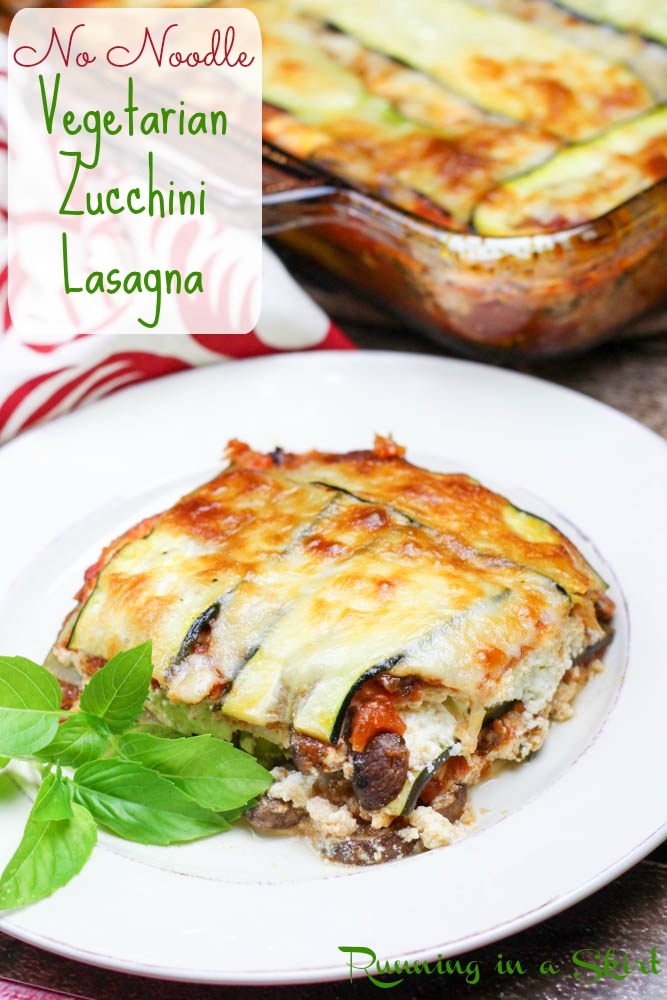 Award Winning Vegetarian Chili (Crock Pot!)- This was literally the first food post on Running in a Skirt and it makes the rounds on Pinterest each fall. The pictures are terrible, but I love the legs it has. It is a tried and true family favorite that won a chili cook-off against meat competitors. If you haven't made it yet, I highly recommend it.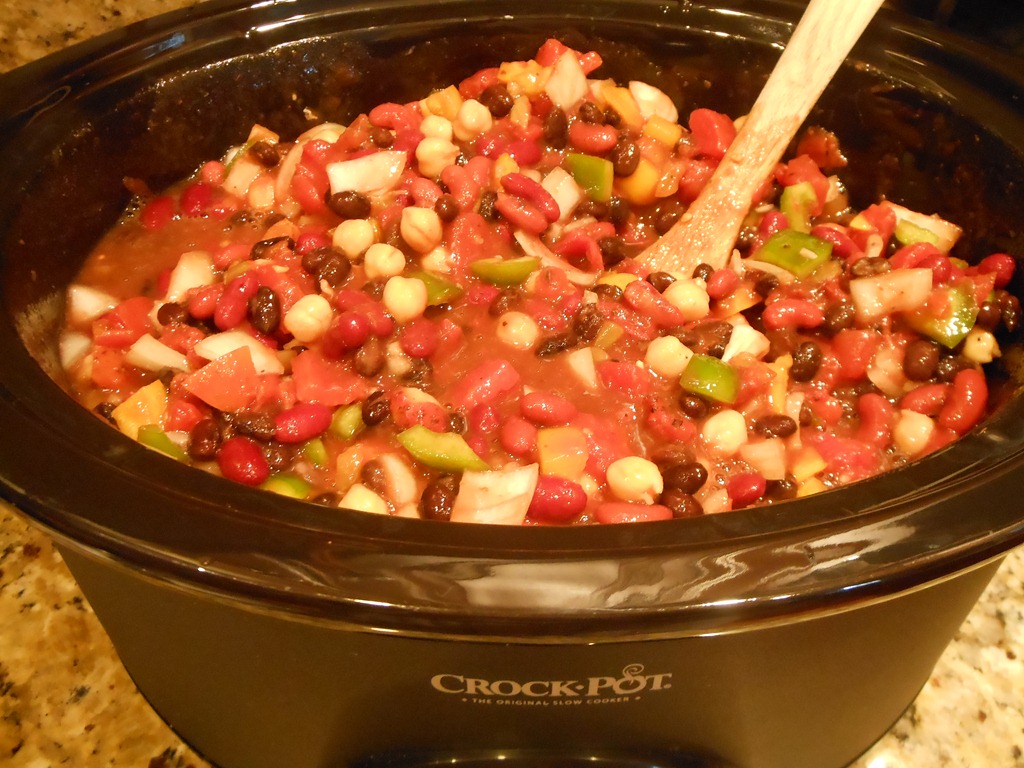 That wraps up October. I want to thank you again for your continued support. Without this amazing community, none of this would be possible. See you Monday. I'll be sharing some healthy life hacks that I keep in my purse!
I'm linking up with Deborah for the Ultimate Coffee Date, Fashion Friday with Nicole and Jill for Fitness Friday. Thanks for the linkup party!
Your turn!
Bloggers- What is your top post of the month? Will you join me in the linkup?
What has been the highlight of your October?