Happy Fashion Friday friends!
It's been raining in Asheville for a solid week now. We desperately needed the rain a week ago, now I'm feeling a bit waterlogged. Luckily I got these pictures taken the week before last, because otherwise all you would see are my rain boots! It's supposed to rain all weekend too, so hopefully I won't need a boat by the time it's all done.
But I digress... it is Fashion Friday after all.
As the weather cools (and it rains and rains,) I'm transitioning my looks more into fall. I even pulled out my ankle boots the other day!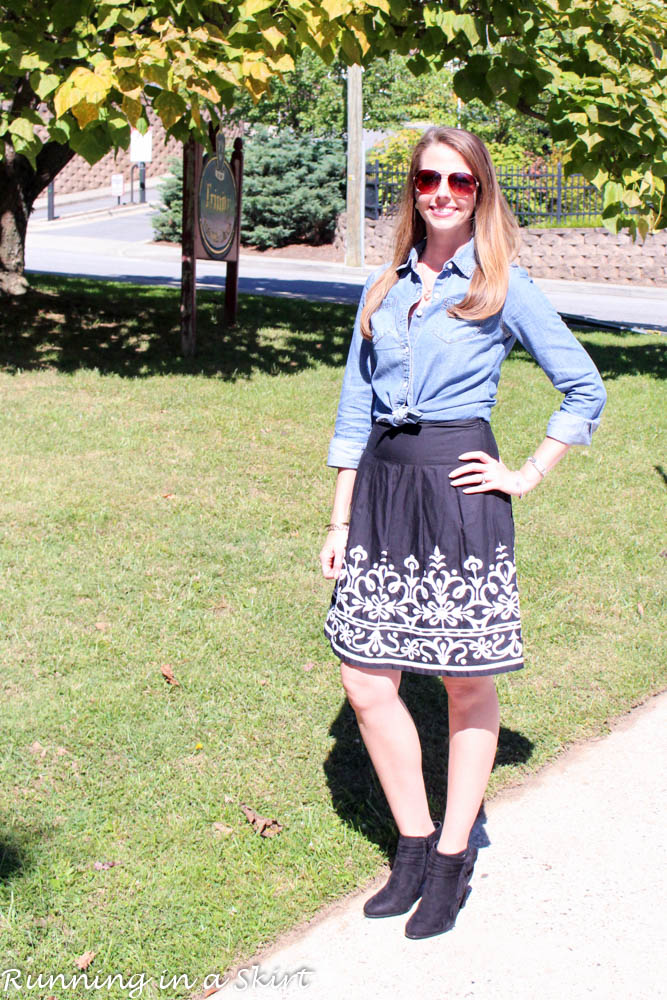 To compliment the boots, I paired a classy embroidered black and white skirt and a simple chambray or denim shirt. I tied the shirt at the waist to update the look, which is in style right now.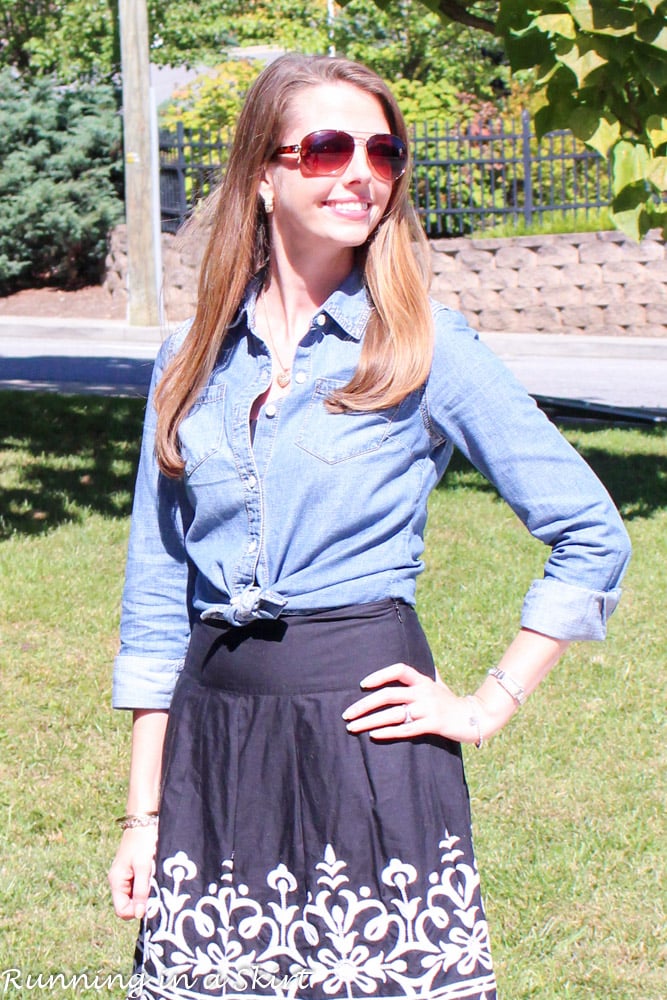 With the popularity of denim everything, this look is very current. Plus it uses pieces already in my closet for a new style for the season.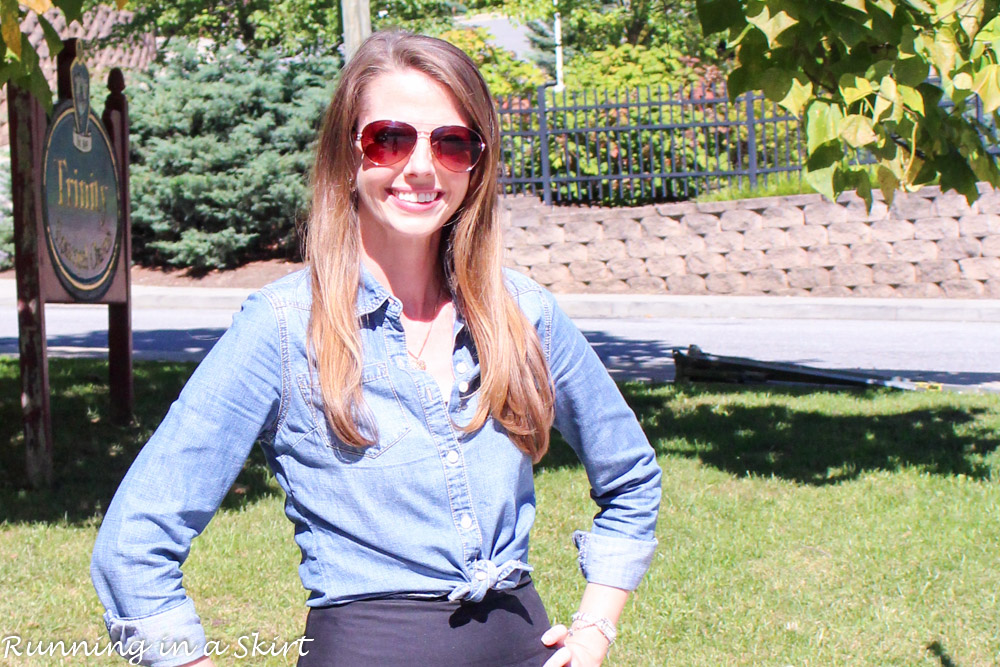 I encourage you to look at some of your pieces and try to style them in a "new" way! It extends your closet in the best possible way-- the free way! The hubs was thrilled 🙂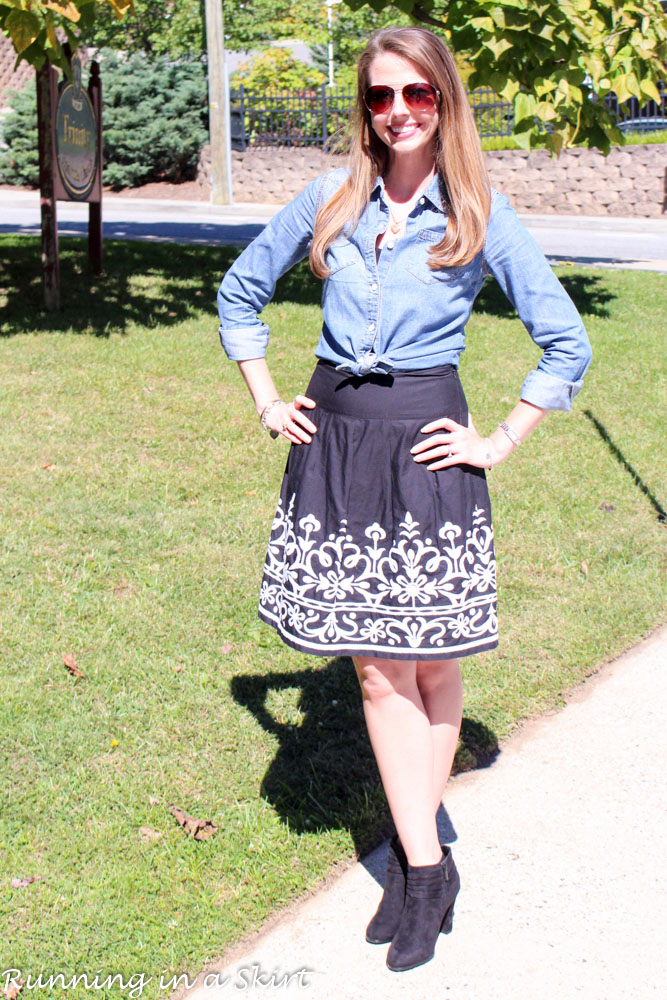 Shop the look:
Skirt: INC, Similar HERE, HERE or HERE
Skirt: Target, Similar HERE or HERE
Ankle Boots: DSW, Similar HERE, HERE or HERE.
Also seen here, How to Wear Ankle Boots.
As always, I am so grateful you made Running in a Skirt part of your day. Join me Monday for another edition of Currently...
Thanks to Nicole for the Fit and Fashionable linkup! I'm also linking up with Joylynne Shane for Fashion Friday, Turning Heads Tuesday and Garay Treasures.
What do you have planned this weekend?