Get back the gym this season with a challenging workout that uses your phone!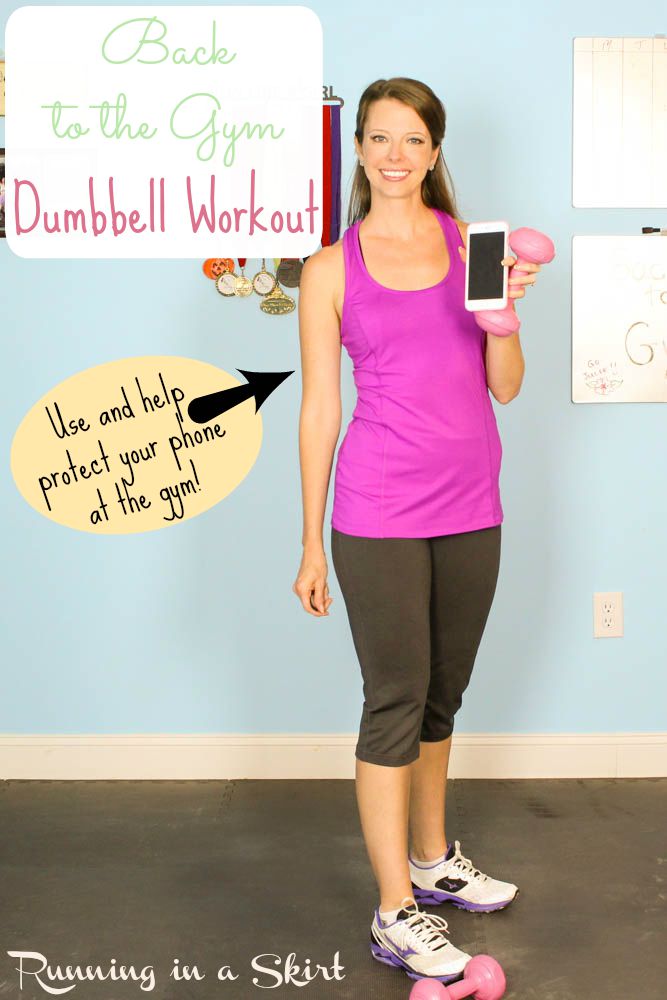 Hi friends!
With rainy weather this past week, I started to take some of my workouts back indoors. I love spending as much time outside in the summer as possible, but I know as fall progresses the weather may not always cooperate and I'll need to use gym. Fall is a great time of year to start a new fitness plan and get in shape BEFORE the holiday chaos arrives.
Whether I'm out running or in the gym, one of my favorite fitness tools is actually my phone! I'm always using it to time out my circuits, watch videos, listen to music or use a fitness app.
Even planking, I've got that phone handy! Otherwise, I'd only plank for ten seconds. It keeps me honest. 🙂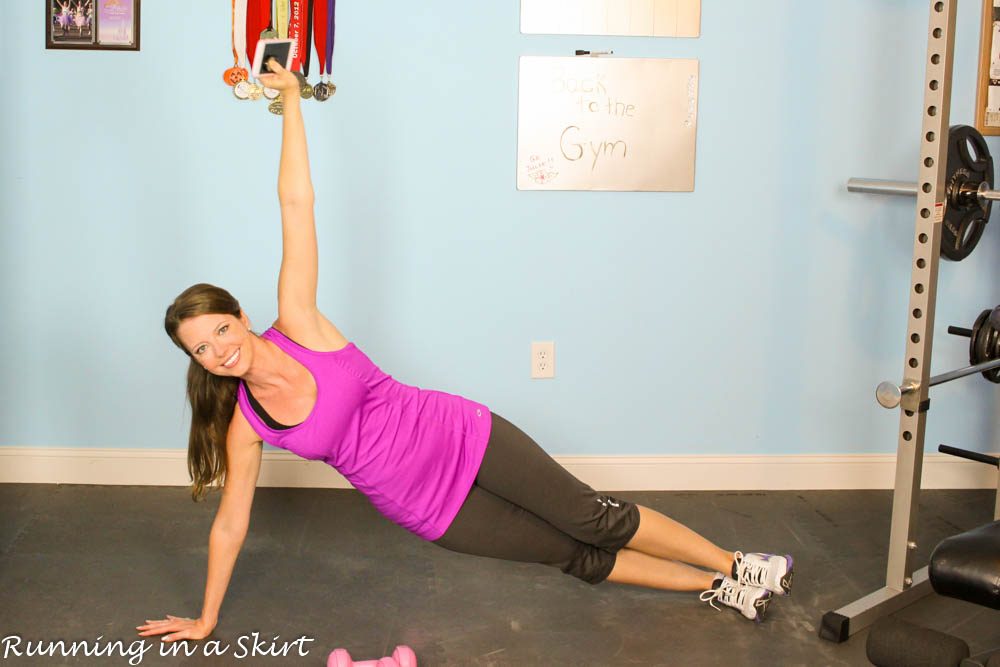 For my Back to the Gym Dumbbell workout, I use my phone to time out circuits to one minute. I start the clock and do one minute of each exercise and then rest until I hit five minutes. I then quickly move onto the next block. Repeat the entire list and you've got a killer thirty minute workout.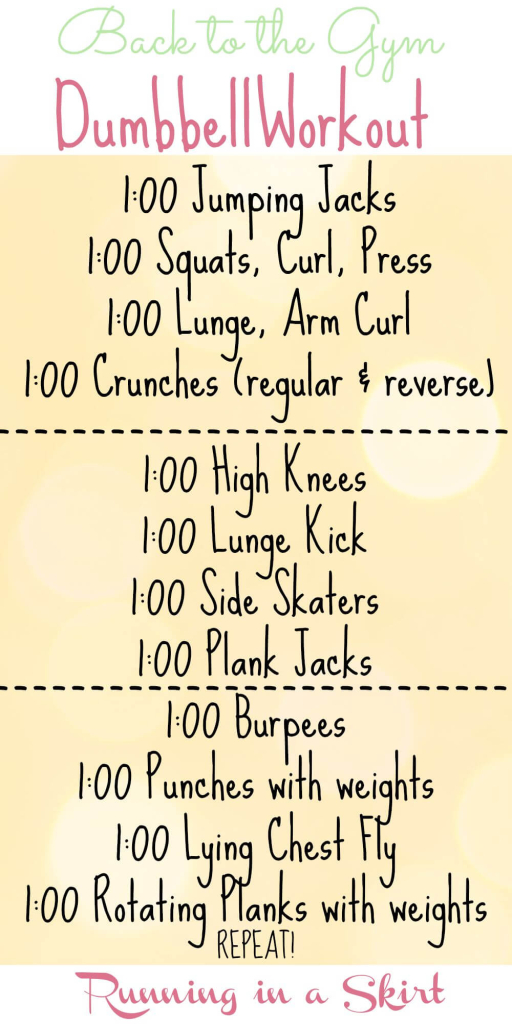 Since I'm using my phone so much, I look for something like Corning® Gorilla® Glass 4 to help protect my phone. Who else has dropped their phone working out and cracked the screen? It can happen so quickly and the phone is never the same.
The solution is simple! Gorilla Glass 4 is the toughest cover glass for phones and tablets out there! If you have it, the chance of your mobile device surviving a fall dramatically increases. It is the toughest cover glass yet and gives your phone a much better chance surviving what all we put it through.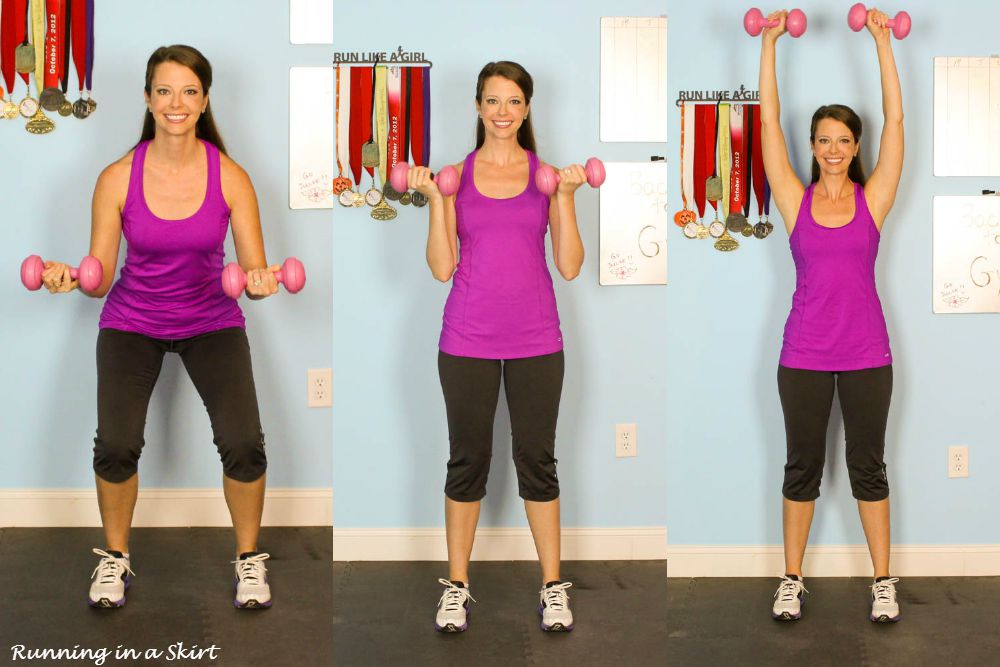 In laboratory tests Gorilla Glass 4 survives up to 80% of the time when dropped from three feet high! And since I'm juggling dumbbells and my phone with these workouts, it's a big relief to know I can get some serious help protecting my phone.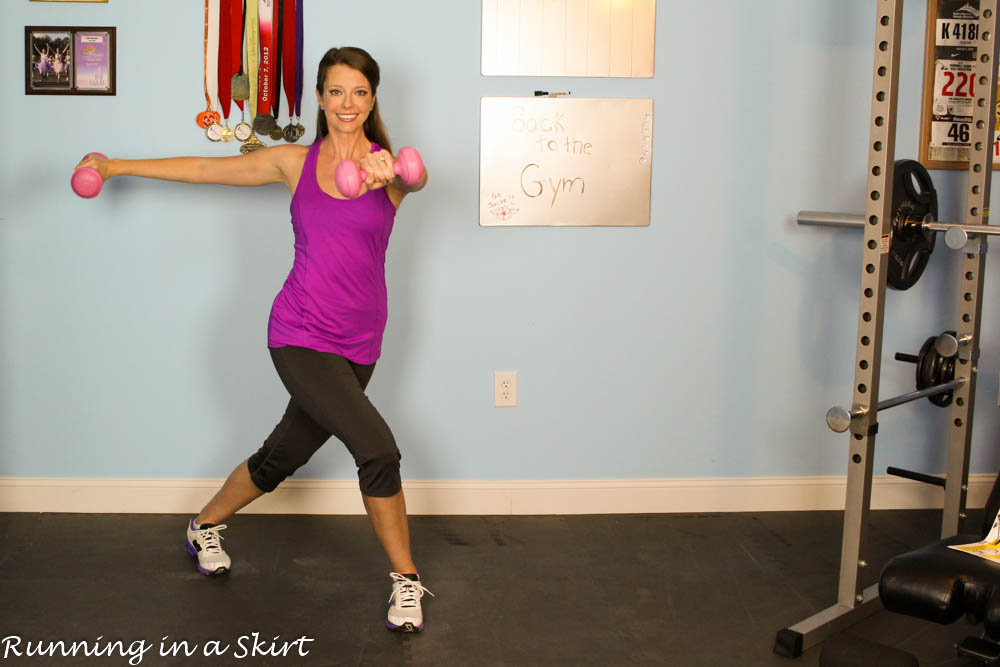 And speaking of those dumbbells, this workout uses 5-15 pound ones. You can make it easier by setting the dumbbells down or make it harder by increasing the weight. It includes cardio and hits all the major muscle groups!
Don't forget to use your phone to time your circuits! Rest no more than one minute at each dash line.

I am demonstrating the side plank, squats curl & press, and side skaters in the pictures above!
Corning Gorilla Glass 4 has been used on nearly 4 billion devices from 40 major brands. Is it on yours? Click here to find out <link to http://corninggorillaglass.com/en/products-with-gorilla>
This is a sponsored conversation written by me on behalf of Corning Gorilla Glass. The opinions and text are all mine.
Thanks for stopping by today! Tomorrow I'm sharing a crock pot VEGETARIAN taco soup. It's one of my absolute favorites. See you then!
In linking this post with Wild Workout Wednesday and Fitness Friday. Thanks for the linkup!

[/fusion_builder_column][/fusion_builder_row][/fusion_builder_container]