Happy Fashion Friday!
I hope you guys had a great week. I'm at the Type A conference in Atlanta right now... hopefully picking up lots of tips I can use on Running in a Skirt! You can follow along on while I'm there on Instagram and Twitter! Last night involved wearing my Minnie ears, so you know I had a great time.
Meanwhile, It's Fashion Friday and I have a great look for fall.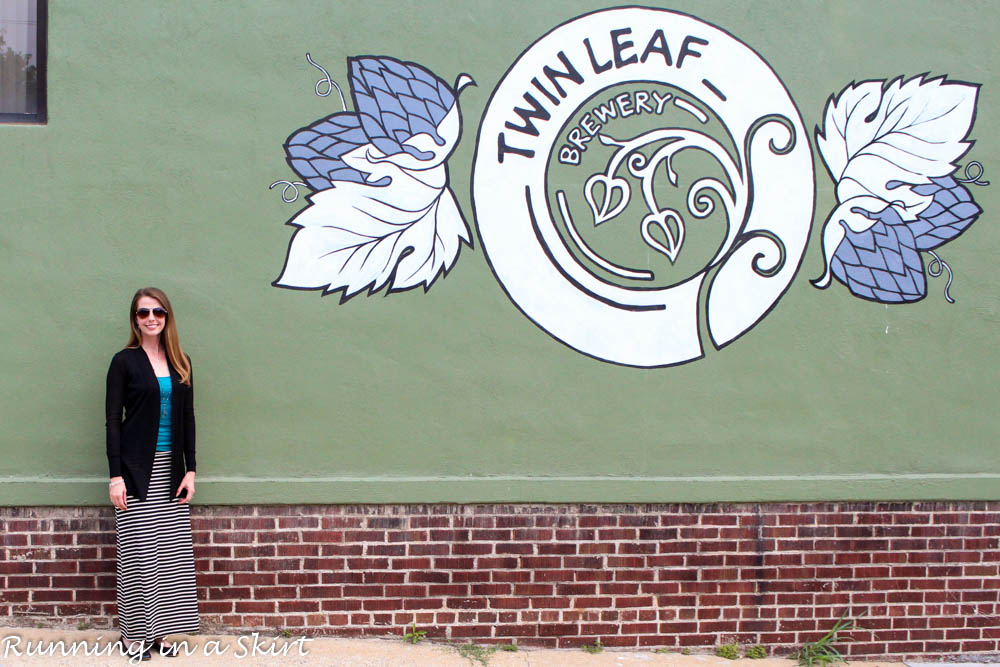 I was out in downtown Asheville the other week and decided this great brick wall would make the perfect backdrop for my new black and white maxi skirt.
I got this at the JCrew outlet for a steal in late summer.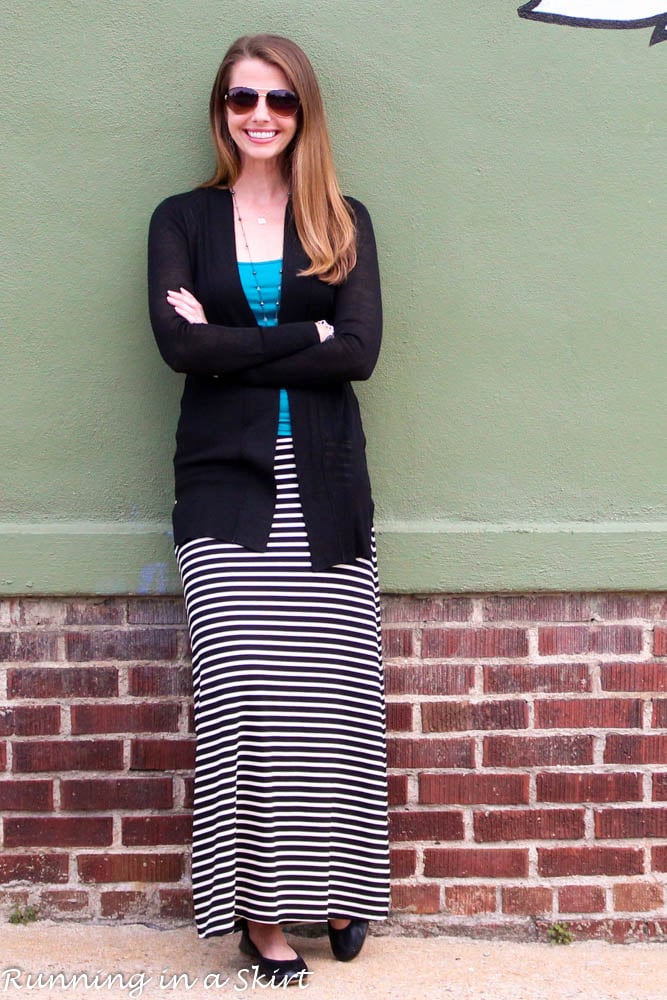 I paired it with a fitted teal tank and streamlined long sweater.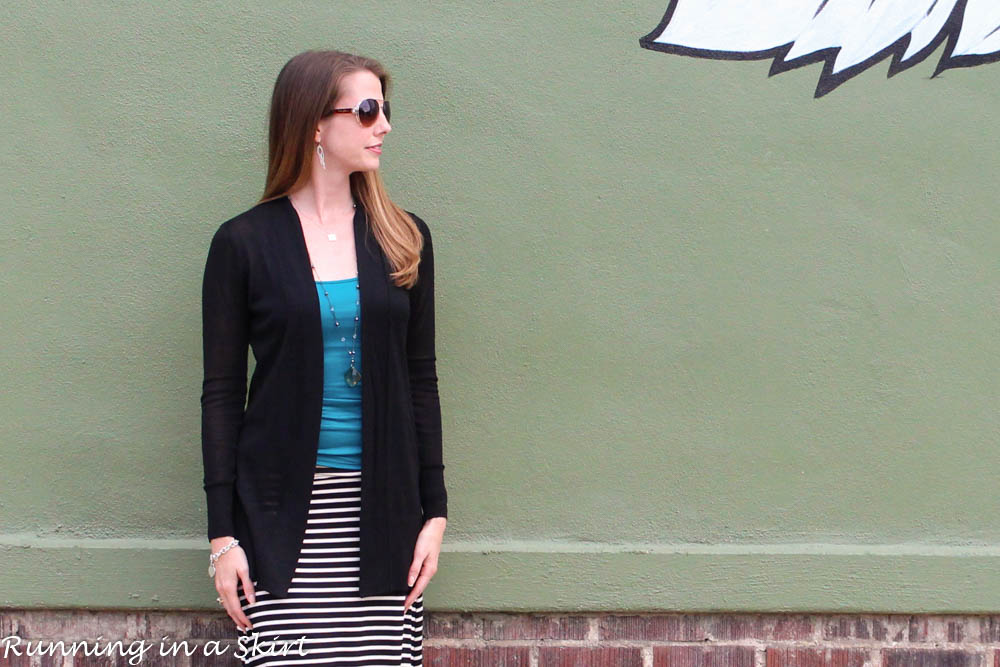 With closed toe flats, I love the way this look carries me through early fall without feeling like I've jumped into my winter gear too early.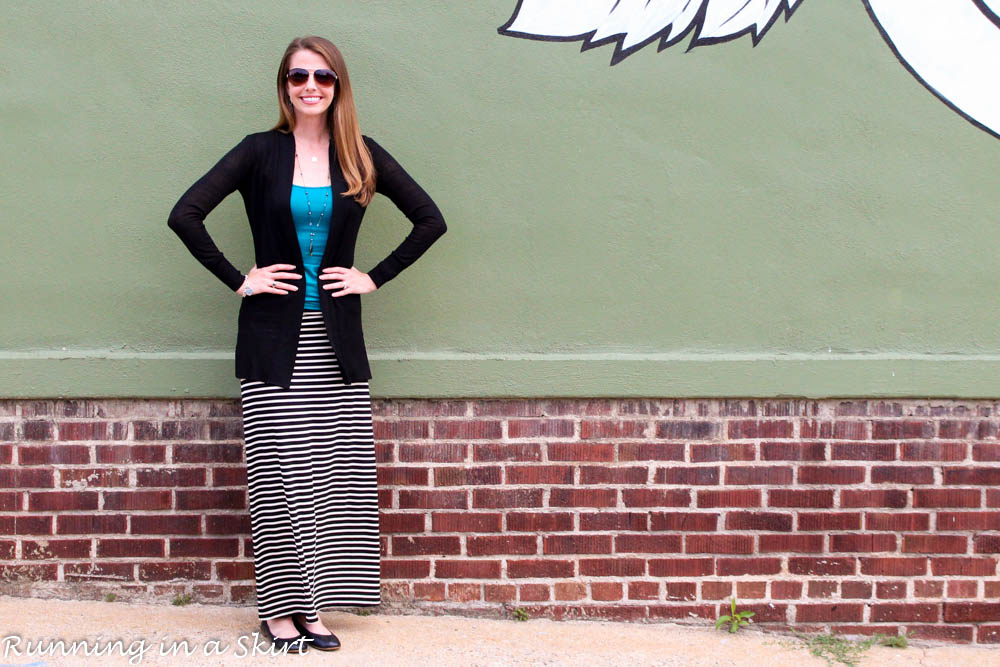 Shop the look:
Skirt: JCrew Outlet, similar HERE, HERE or HERE <-- If you are petite, this one is for you and it's on sale for less than $15! All selections are on big sales now.
Tank: White House Black Market, similar HERE or HERE
Sweater: Ann Taylor Outlet, similar HERE or HERE
Flats: Juil, similar HERE <--my brown Lucky shoes are super comfy , HERE <---sale or HERE <--drolling!
Have a gorgeous weekend friends! Thanks for stopping by today! Make sure to come back Monday. I'll be sharing more from my time in Atlanta.
Thanks to Nicole for the Fit and Fashionable linkup! I'm also linking up with Joylynne Shane for Fashion Friday, Turning Heads Tuesday and Garay Treasures.
Your turn!
Do you have any exciting weekend plans?