Hi friends and happy Monday!
I hope you all had a wunderful weekend. I spent mine in Atlanta at the Type A Parent Blog Conference. My friend Jaime was speaking at the event and had an extra ticket that she shared with me. I'm obviously not a parent (unless you count dog Mom!) but she promised me that blogging was the focus on the conference and I would not feel out of place. She was right! I had a great time learning new blogging tips and meeting some great people.
So today I thought I'd share some of the weekend fun, phone photo dump style... Here we go!
Type A Parent Conference 2015
The conference started with a kickoff "Not So Scary" Disney Halloween Party! Any excuse to wear my Minnie Mouse ears is good for me. 🙂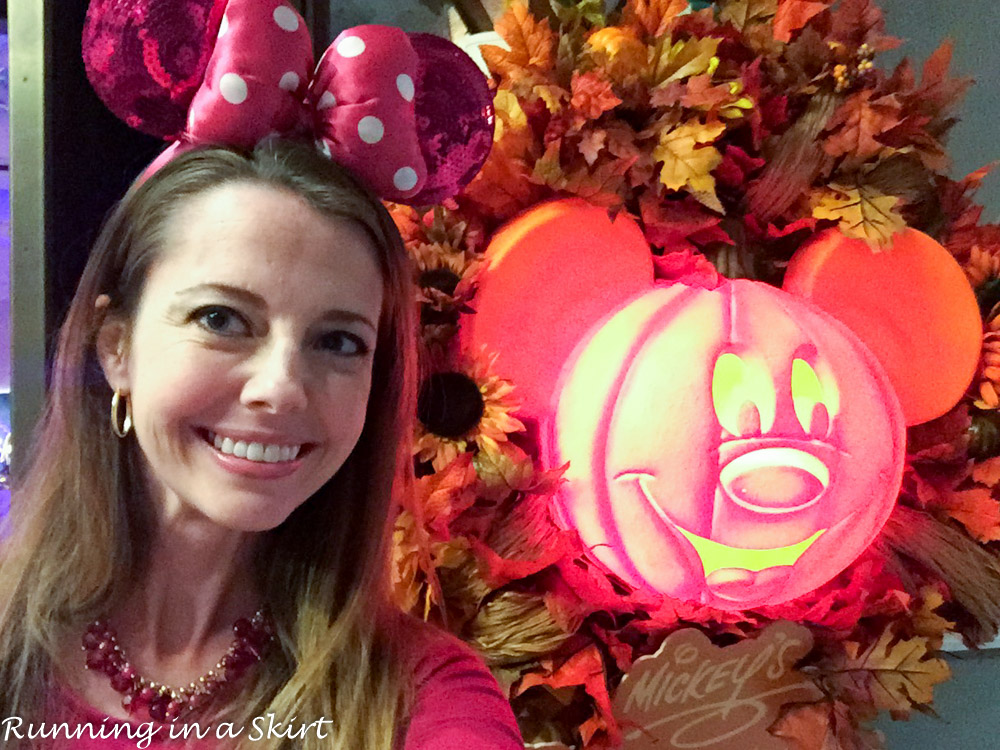 There were a few official dressed up Disney characters. Cruella called me a rodent and had me stand like a "fashion model." Still laughing about this picture!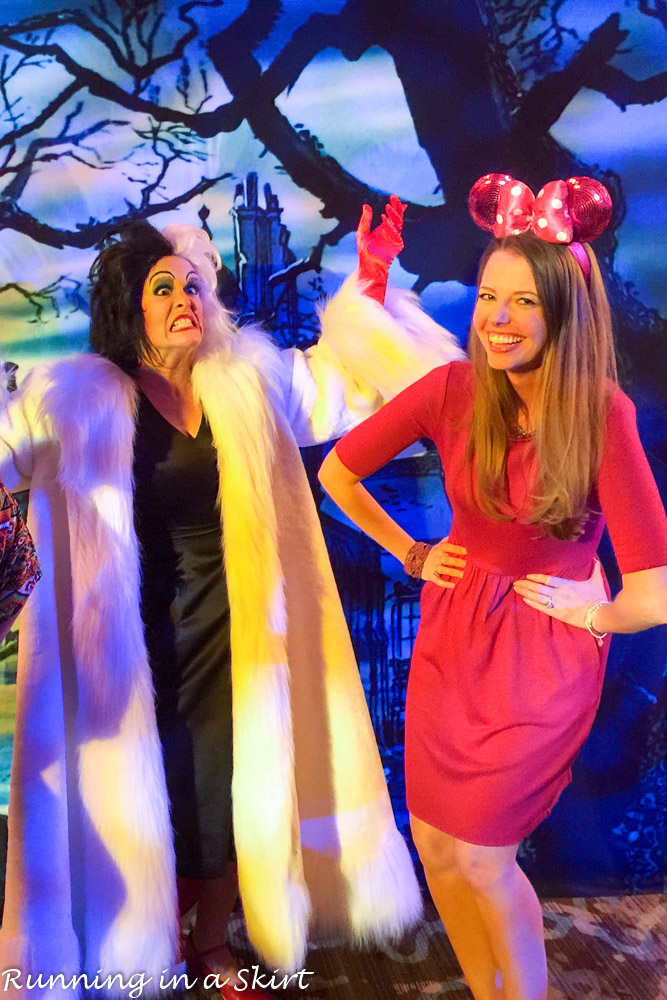 I got to spend time with some new and old friends including Susanna.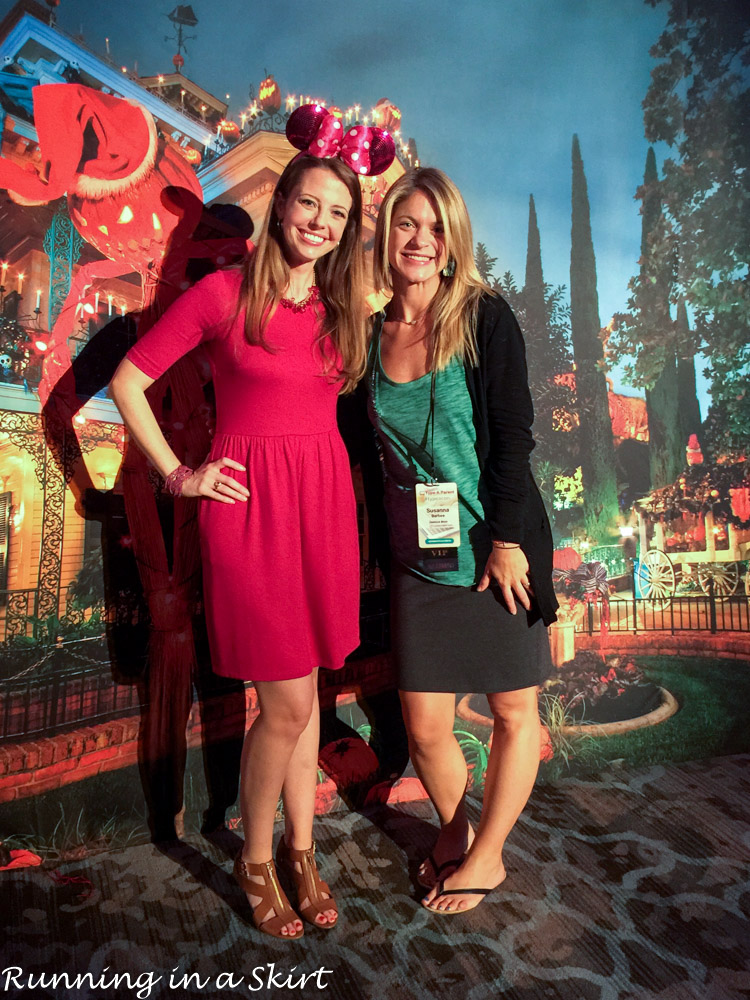 The first full day of the conference started off with much more serious attire. I was thrilled to be able to go to an entire day of classes on everything from Instagram to freelance writing. I'm such a nerd, but I enjoy soaking in new knowledge.
Regardless of your chosen field, knowledge is power!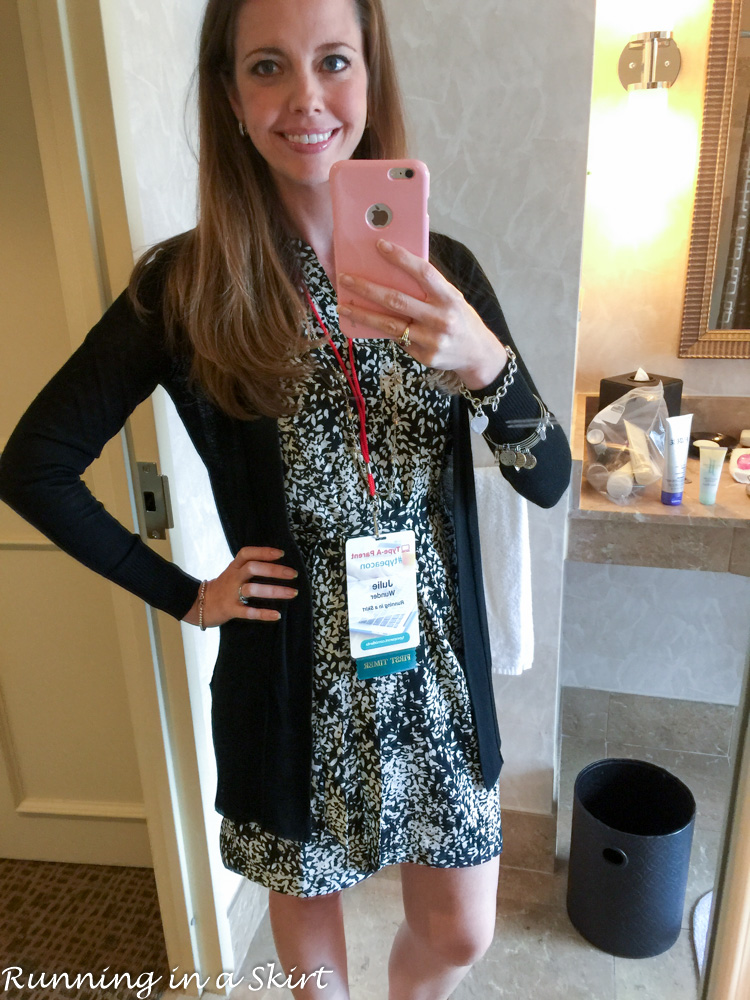 The conference was in Buckhead and it felt pretty cool to be in a city for a few days. I love my mountains, but it was a nice change of pace to be in a city.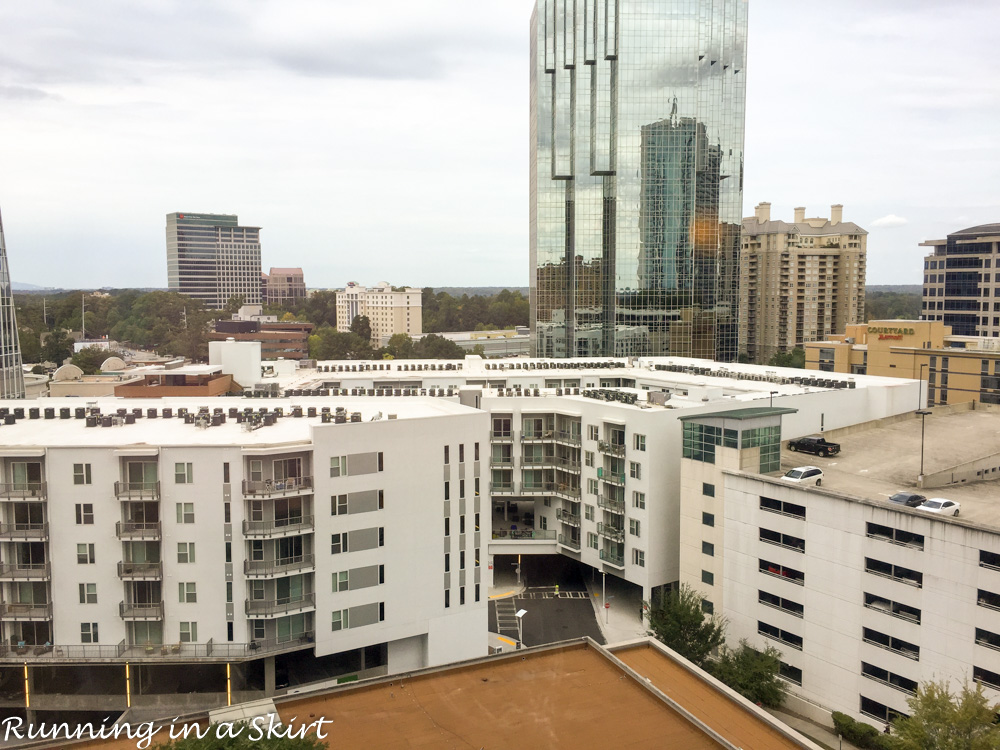 For dinner I met up with Genelle, Susanna, Jen, Karen and Jaime. We went to Southern Art! Art Smith is the chef and it focused on upscale southern meals. It was amazing.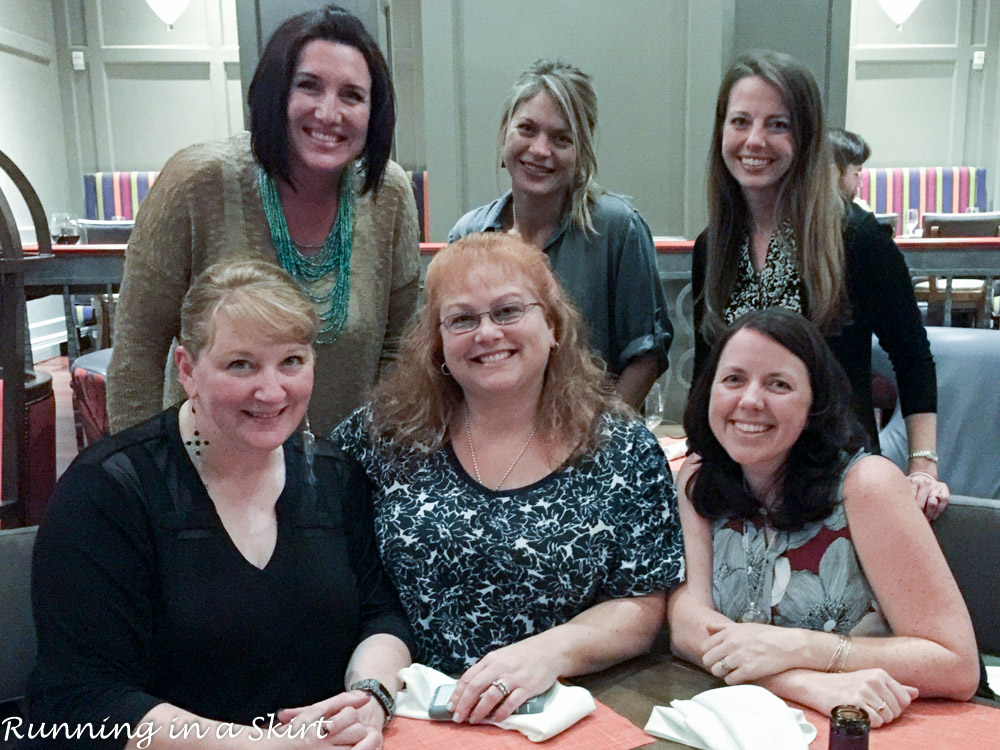 I'm actually still dreaming about these biscuits and homemade pickles!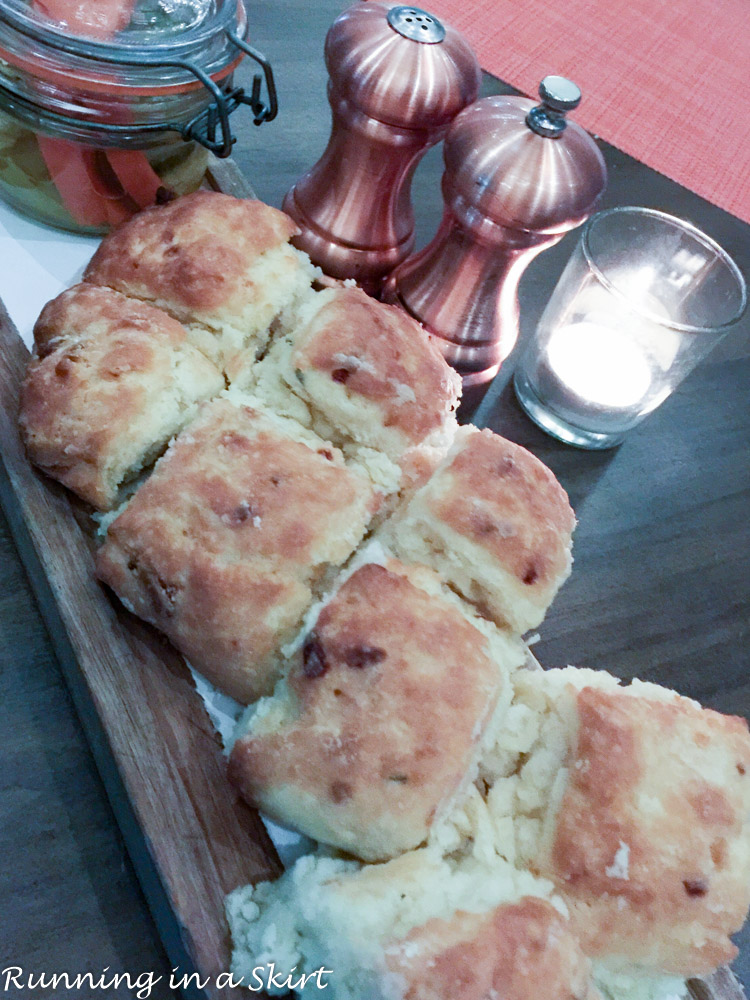 The night was capped off by another party sponsored by the Type A conference. It included a fun s'mores bar!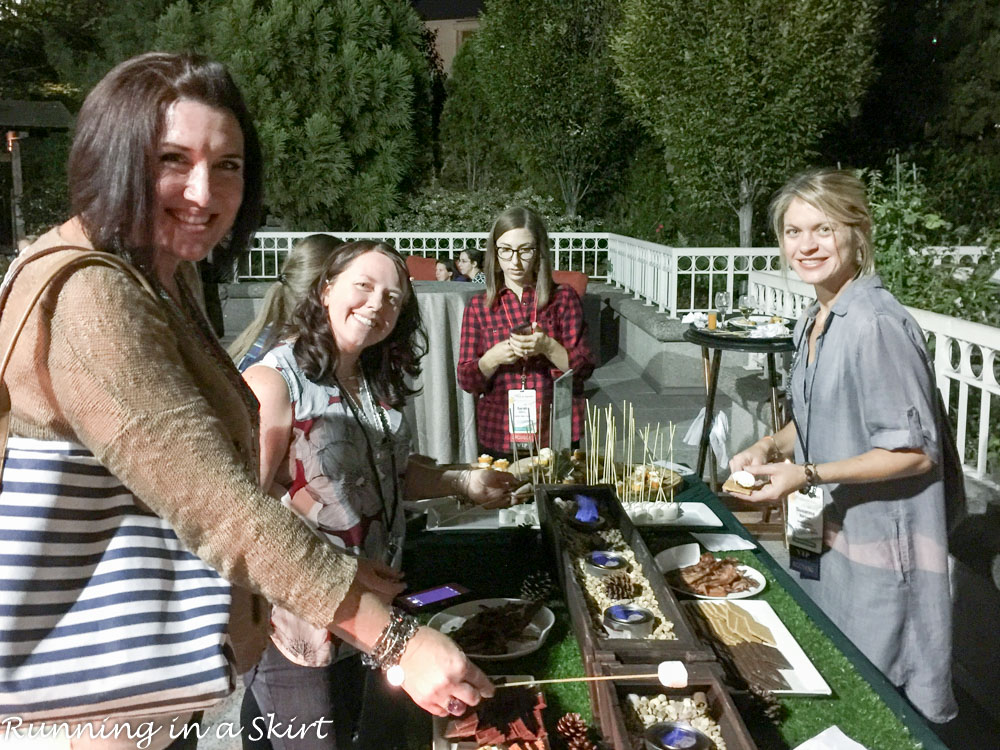 The second full day of classes started off early, but I was excited to soak up more knowledge! Blogging is a constantly changing medium and I feel like there is always something to learn.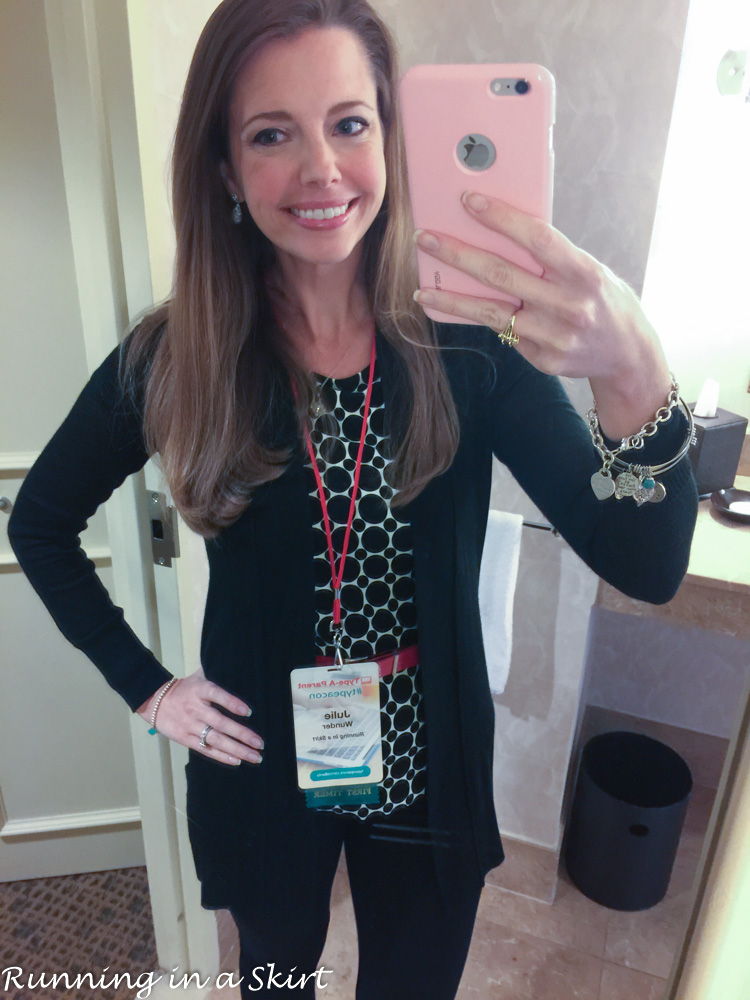 Lunch was hosted by YouTube and they even accommodated vegetarians, which warmed my heart. This salad was pretty tasty!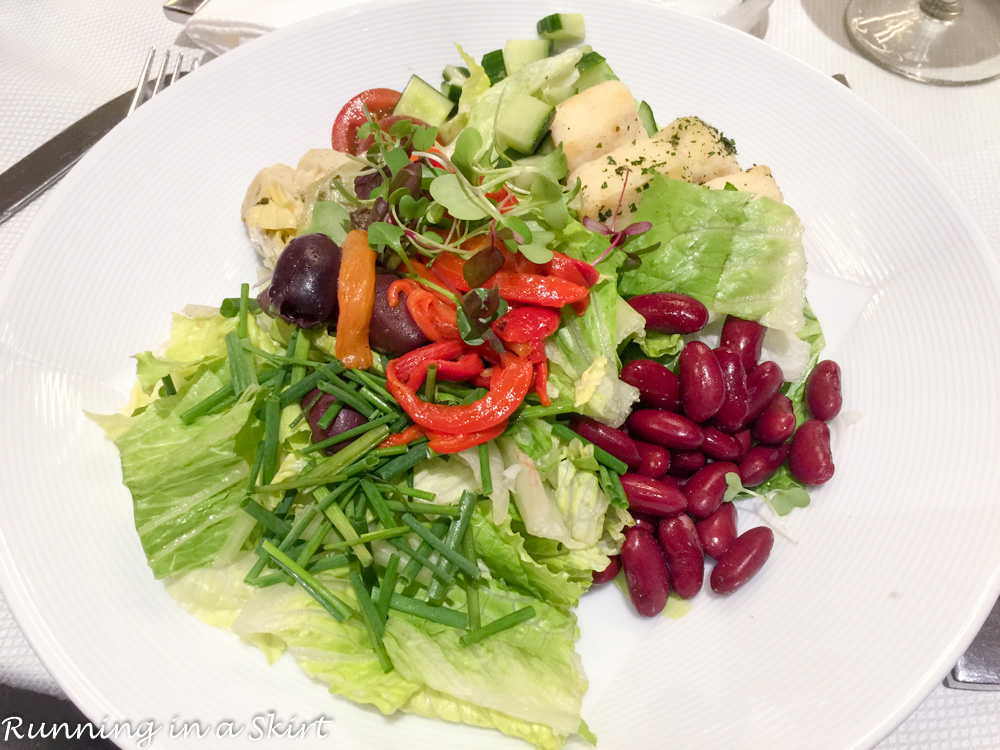 After another day of great classes I met up with Theresa, Andrea and Susanna. We had an amazing Mexican dinner before getting ready for the closing party.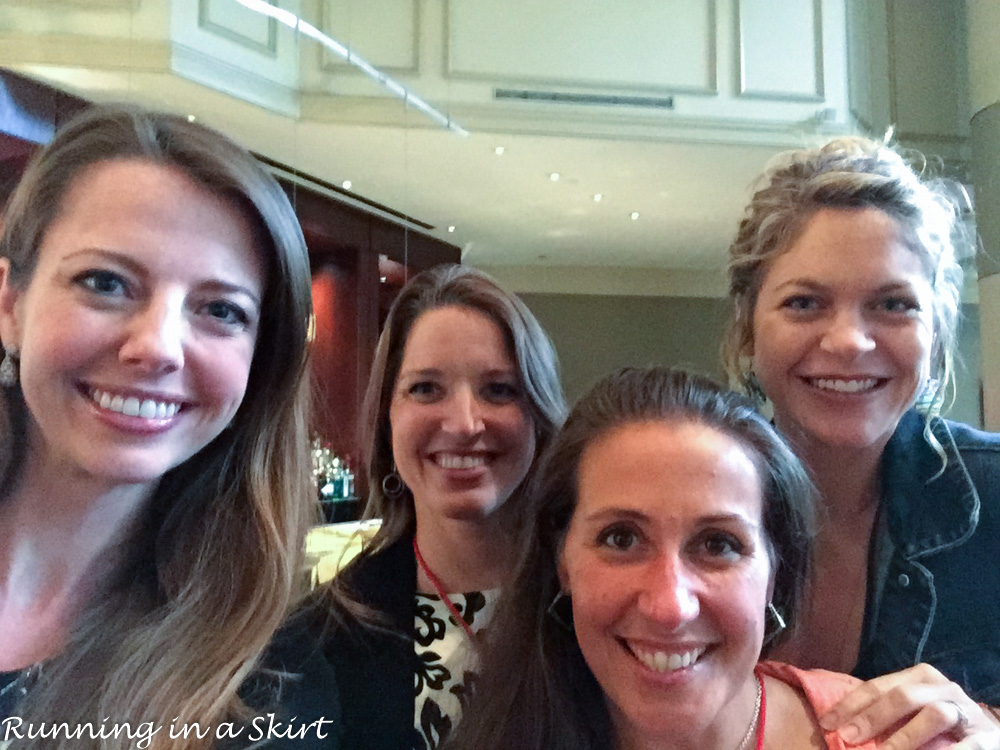 The closing party was an 80's theme! You guys know I love a theme party... so I went all out. We had a great time. It's was fun to get away and spend time with other amazing women that I have so much in common with.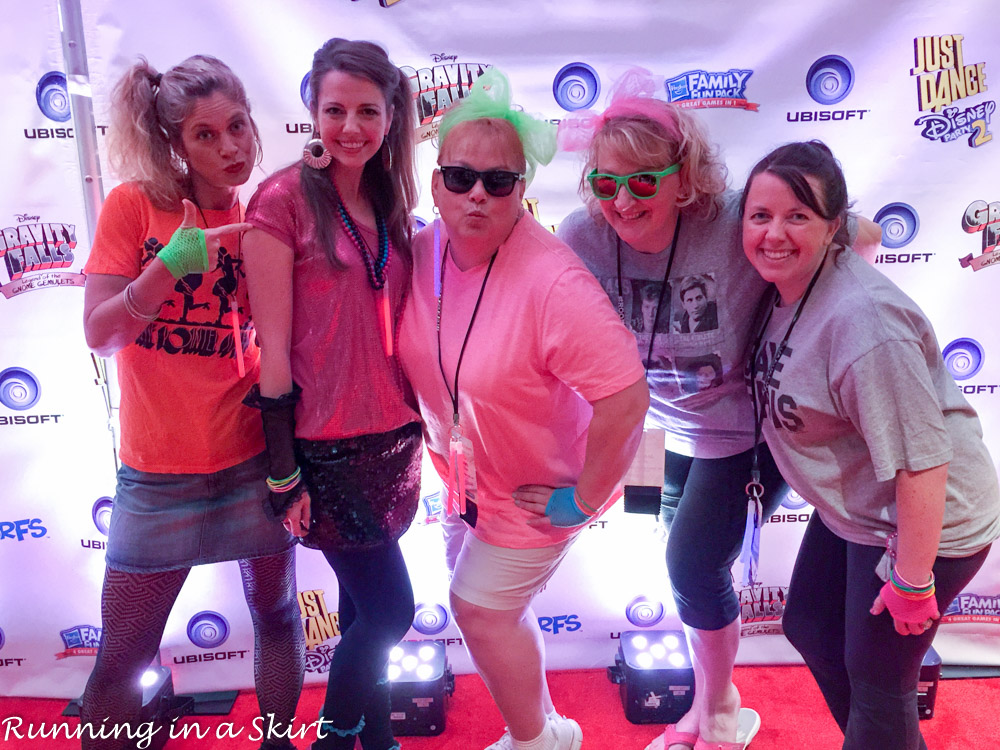 What a great weekend! I am so grateful for these friends and experiences like this.
I hope your week is off to a great start! Come back tomorrow for an delicious 30 minute stove top soup featuring kale and tortellini!
And of course, have a Marvelous Monday! Thanks for the linkup Katie.
Your turn!
What did you do this weekend?
What is the last conference you've been to?