Running is a journey and I've made plenty of mistakes along the way. Today I'm sharing some of those mistakes, so you don't have to make the same ones.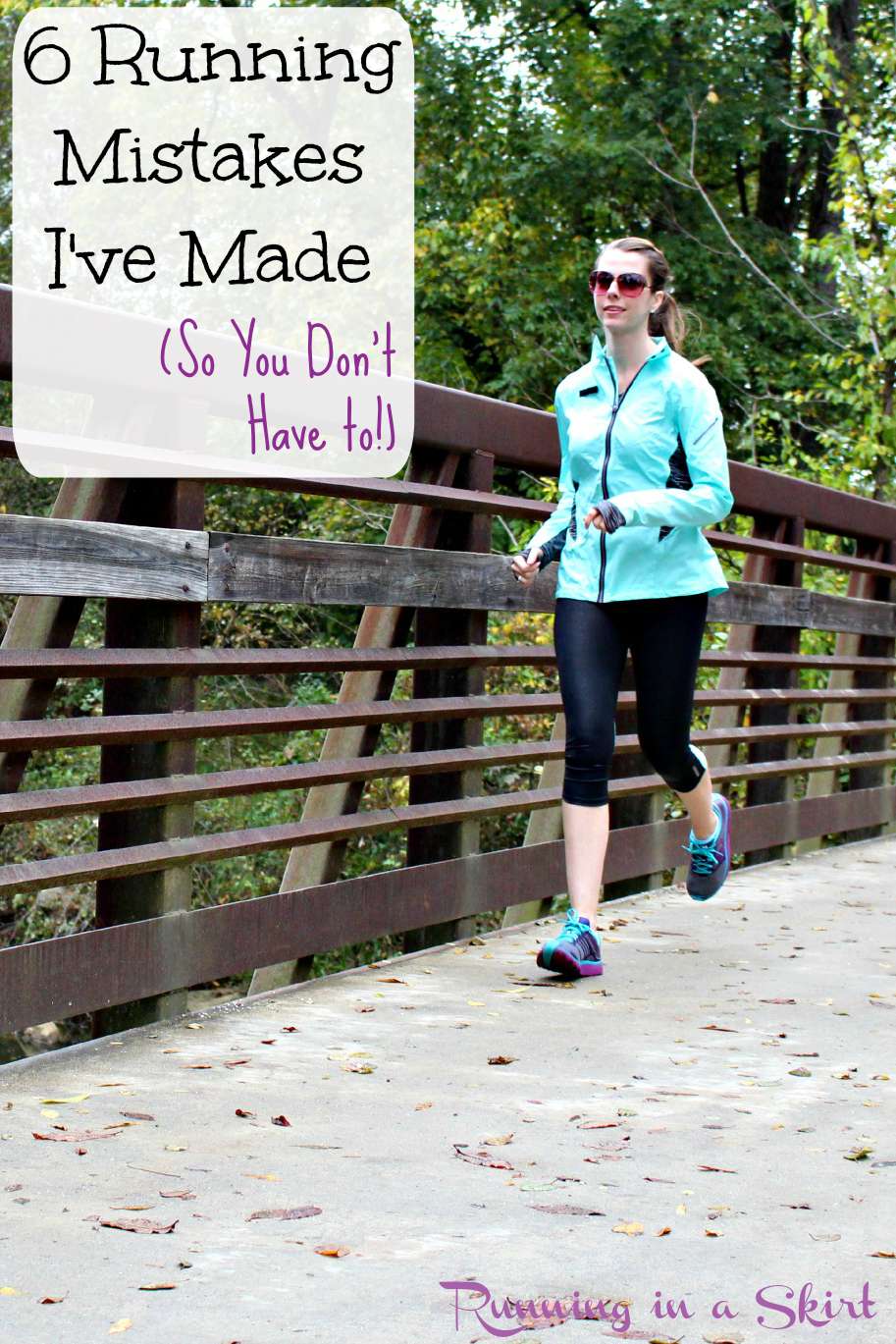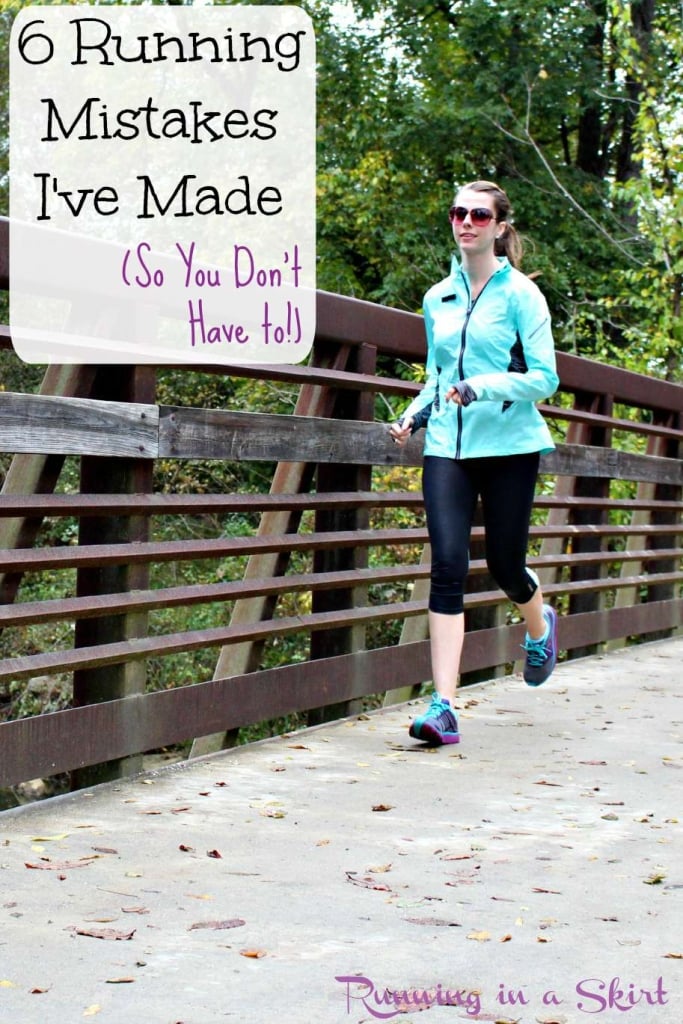 Hi friends!
Happy Wednesday. While I was going through the motions of my morning run the other day, I started thinking about how far I've come as a runner in 6 ½ years. Part of me still does't believe I'm a runner who's ran three half marathons and one full marathon. Sometimes I feel like that girl who could barely run a half a mile at a time!
Through trial and a lot of error, I've find my running happy place. So today I thought I'd share some of the biggest mistakes I've made along he way, in hopes that you don't have to make them too!
6 Running Mistakes I've Made (So You Don't Have To!)
1. Getting race fever.
I used to get serious cases of race fever. I'd HAVE TO fill my calendar to the gills with races. I'd sign up for four more races the Monday after a big weekend race. There is nothing wrong with racing, and it is still one of my great joys in life, but you don't have to run ALL the races to be a runner. Sometimes taking a break from racing can allow you to train harder to hit a PR or run for the joy of it. There are ebs and flows in your running career, and it is ok to not race all the time. You are still a runner. With that said, if you aren't racing there are plenty of good reasons to sign up and switch up your routine.
2. Coming back too soon and too hard after an injury or illness.
Getting back to running after being forced to take a break is hard. I always feel like I am starting over from scratch and used to not account for that when planning upcoming runs post injury or illness. Unless you are supergirl, you will not run the exact same way initially. I used to even sign up for races BEFORE I was completely recovered from an illness or injury. This race is the perfect example. I thought I'd finish sub-30. Yup- totally delusional!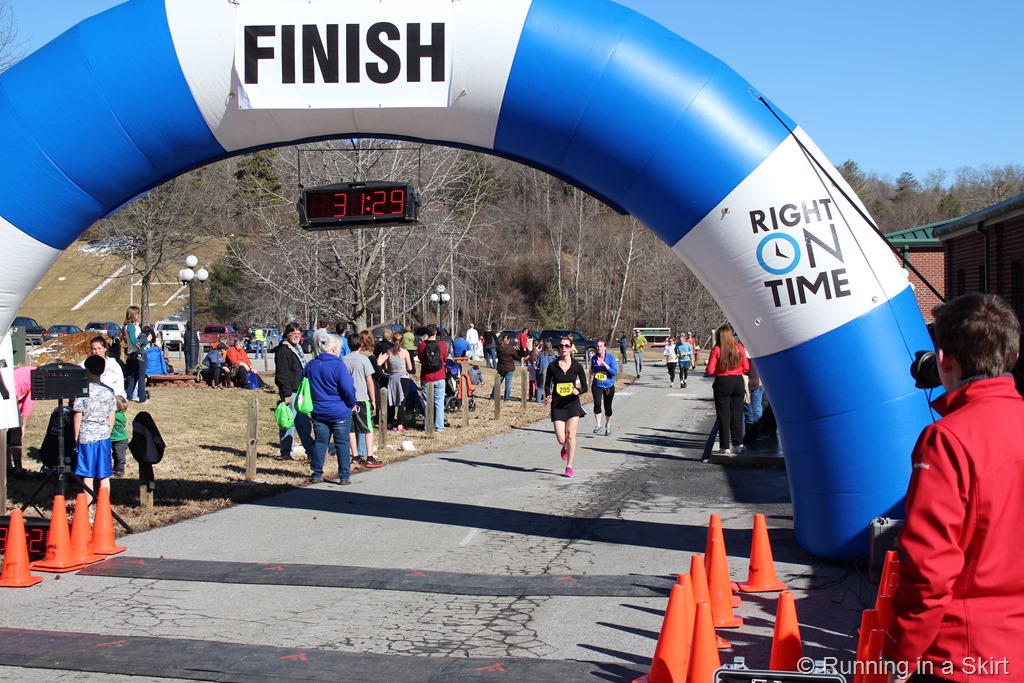 Not giving yourself the time to get your groove back can lead to more injury and illness. And if you push yourself for a race before you're ready, you can end up right where you started- injured again!
3. Assuming that I will get faster by just running more.
I used to think that as I trained for longer races, I'd naturally get faster at shorter distances. In fact, the opposite happened! My body got accustomed to running the slower marathon pace and I struggled to really push myself in the 5K distance. It took taking an entire spring focusing specifically on increasing my time for the 5K to really hit that long awaited PR.
If you want to get faster, try speed work and tempo runs. Once you hit that plateau, it's the best way to break it.
4. Just running.
Healthy running involves more than just running. I've learned that I get fewer injuries and run healthier when I only run three days a week and never back to back days. I will do yoga, cross train and exercise videos with strength training on the other days. It allows my body to not get too beat down by doing the same thing all the time. I've also discovered yoga and running go together. If I'm running and don't want to hurt all the time, I must commit to doing yoga.
5. Not having time for a warm up and cool down.
Not warming up and cooling down is a recipe for disaster. The older I get, the more this proves true. I try dynamic stretching and walking before I start to run and continue to walk at least an additional quarter mile after I stop. It's a pain sometimes, but it helps keep away injuries.
6. Being too hard on myself.
I am my toughest running critic. A bad run has ruined my day before. That should never happen. Running is a gift no matter how fast or slow you go. If you have to to take a walk break, no one is going to actually be hurt. Life will go on. Stop being so hard on yourself, and appreciate that you CAN run. There will be a time and place that you might not be able to, so appreciate it while you can!
Finally just remember, you will make running mistakes along the way. Learn from them and know in the long run you are a better runner because of it!
Thanks for stopping by today! Tomorrow I'm so excited to share a recipe for a Cajun Shrimp Burger inspired by one of my favorite restaurants on Hilton Head Island.
I'm linking this post with Jill Conyers for Fitness Friday and Annmarie for Wild Workout Wednesday.
Your turn!
What running mistakes have you made?