Hi friends and happy Wednesday!
I hope you all are having a great week. Thank you for your support on yesterday's post about my Mom. You guys are a special bunch. I can't thank you enough for you support. You made my day a bit brighter.
As I mentioned Monday, Halloween didn't go exactly has planned this year. Instead of taking our goddaughter Isabella Trick or Treating at home, we ended up taking her to Chapel Hill to see her Mom.
The short story is, my very good friend and her Mom Melanie has been battling leukemia and is in the hospital in Chapel Hill. The hospital announced late Friday they are closing Monday for visitors under 12. So basically, if Isabella didn't get there this weekend we weren't sure when she would be able to see her Mom next. Luckily the Hubs and I could change our plans at the last minute and we all flew down for the weekend!
I thought I'd share a little of our weekend, phone photo dump style, since I didn't bring my fancy camera with us. In addition to Halloween fun, I got some really pretty flying pictures along the way.
Halloween 2015 Photo Dump
The morning started off early! Isabella brought some of her favorite LPS (Littlest Pet Shop) with us... I called them all FLPS (Flying Littlest Pet Shop.) Are anyone else's kids in love with these little toys? It's the same ones we had as kids.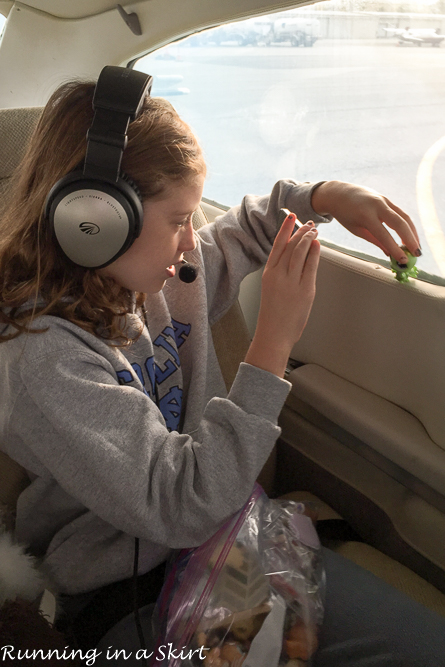 Our flight path took us right over Lake Lure and Chimney Rock. The fall colors were peaking in this area!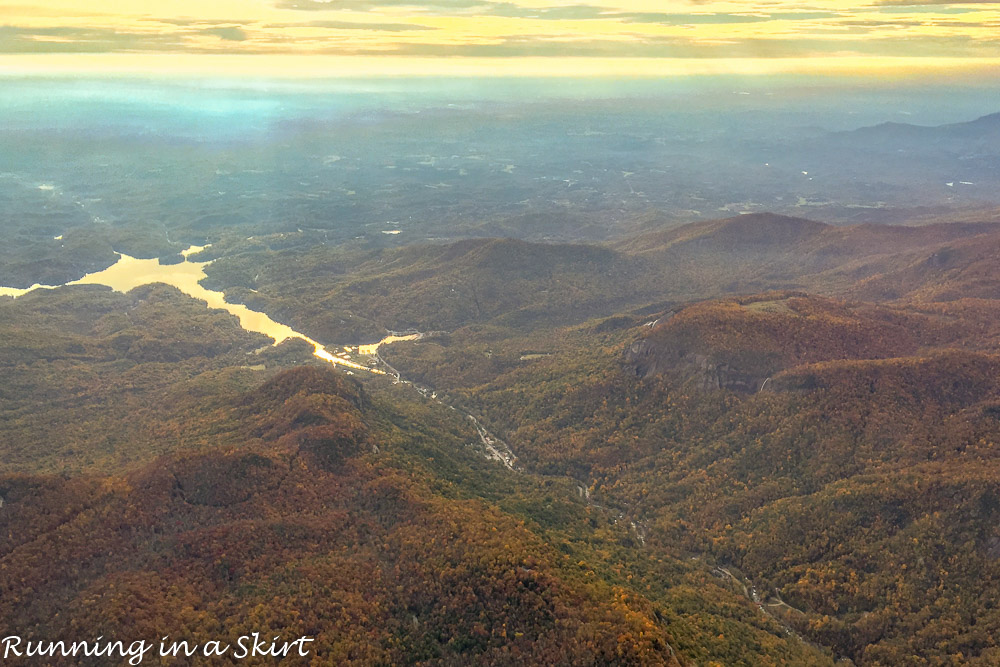 If you look carefully you can even see the waterfall near Chimney Rock.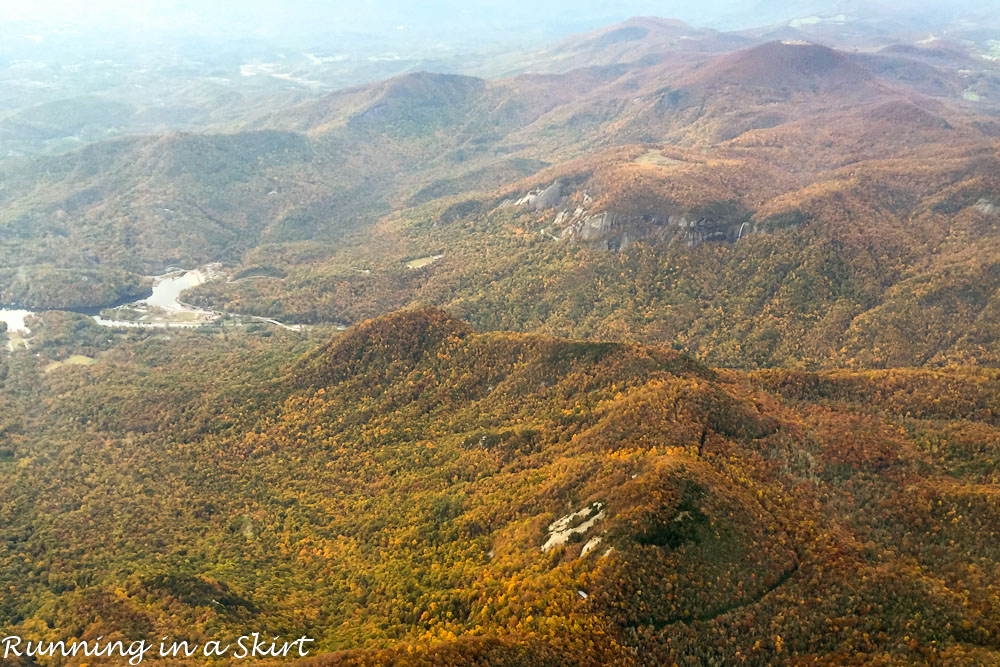 We arrived to Chapel Hill about ten in the morning and spent most of the day in the hospital with Melanie. By late afternoon we decided to find something fun for Isabella where she could dress up and have a little bit of classic Halloween fun. We really lucked out and found a Halloween carnival.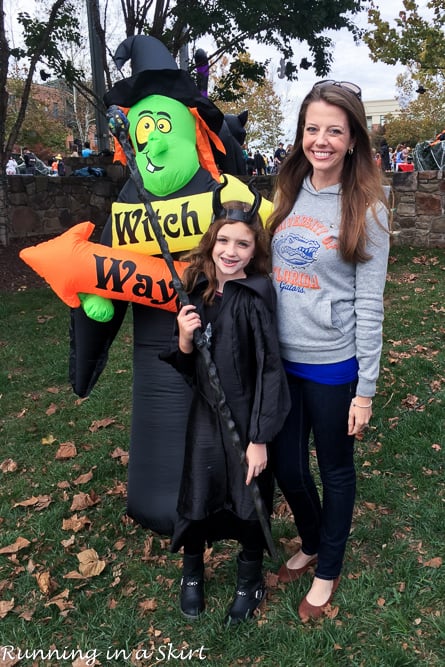 Isabella even ran into a friend she knew from spending part of the summer in Chapel Hill. There were games and even a magician!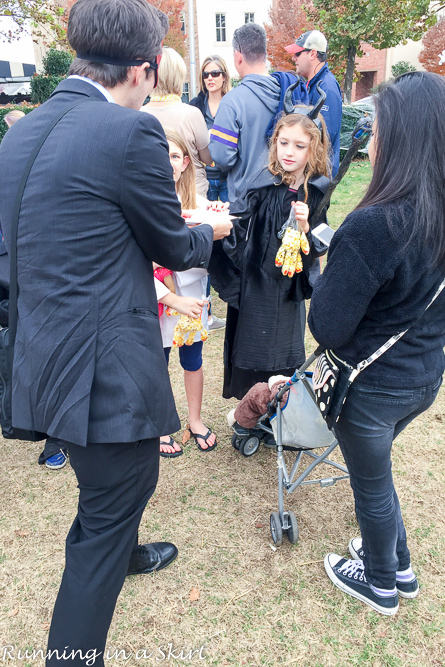 Plus some fun face paint!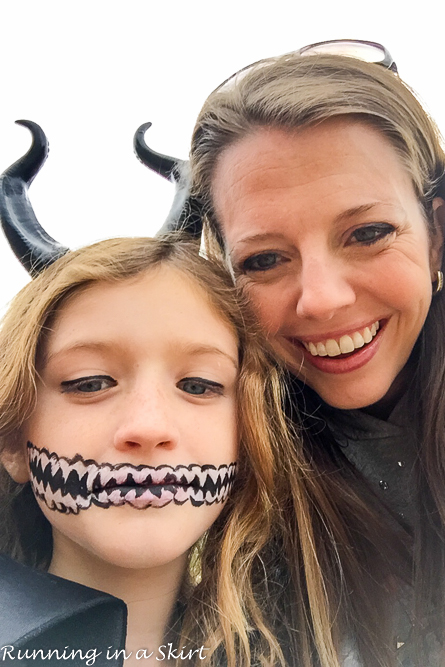 It was cool, but not cold and Isabella had a great time. She did get to do a little Trick or Treating around an apartment complex later that evening too. She was such a good sport about missing her traditional neighborhood Trick and Treating and did not complain even once. She was just so happy to see her parents.
We spent more time at the hospital Saturday evening and also most of Sunday before we flew back home.
It was cloudy and rainy on our way back, but as we approached the mountains the clouds opened up just enough for some of the prettiest flying views I've seen in a long time.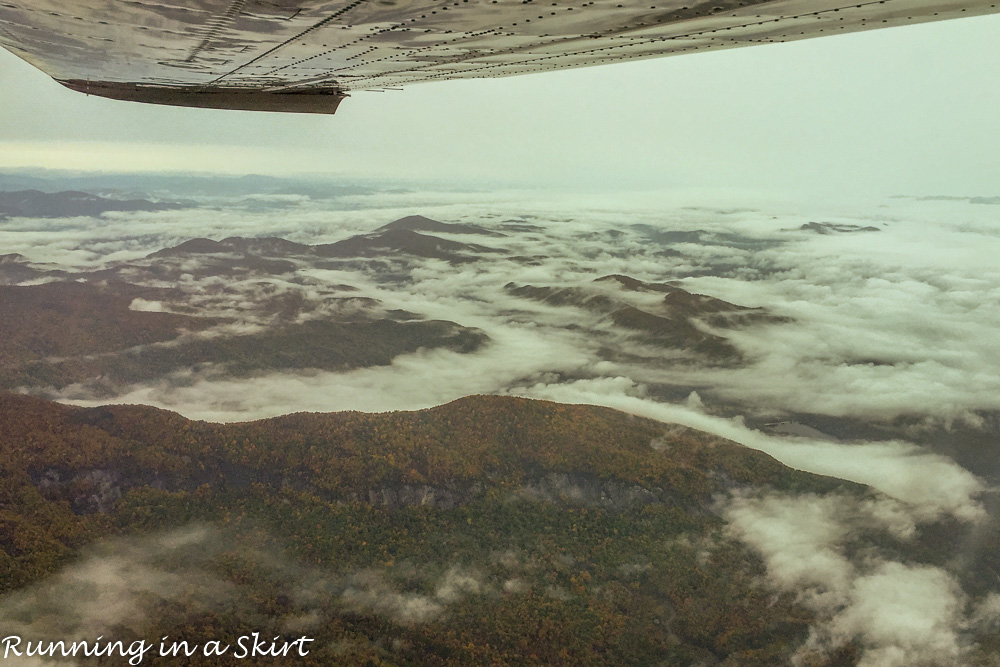 You could see the clouds hanging on the mountains and we were all taken back by the beauty.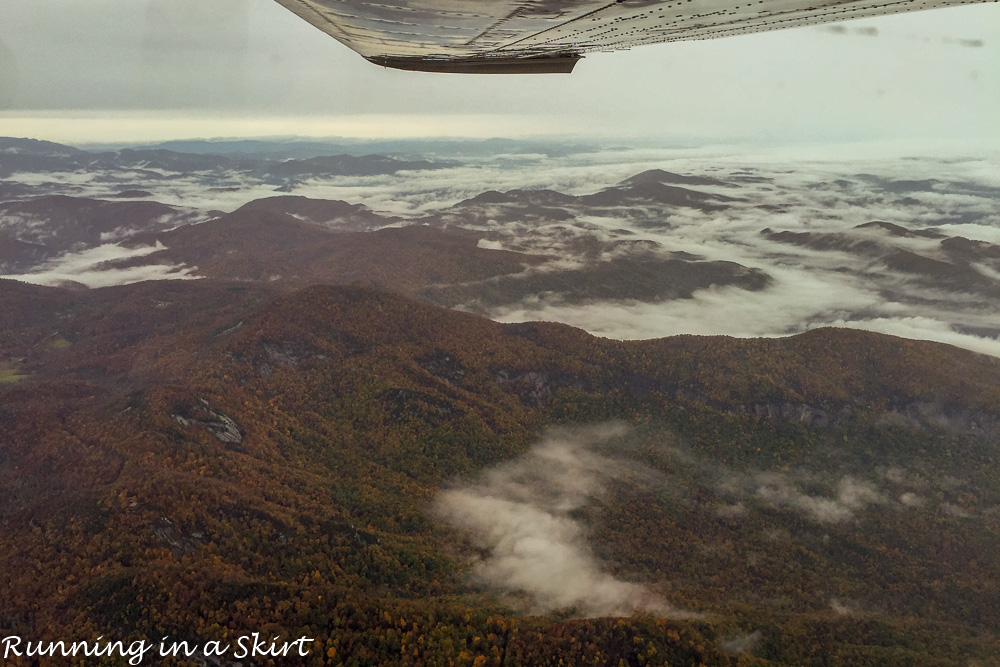 Flying takes your breath away sometimes.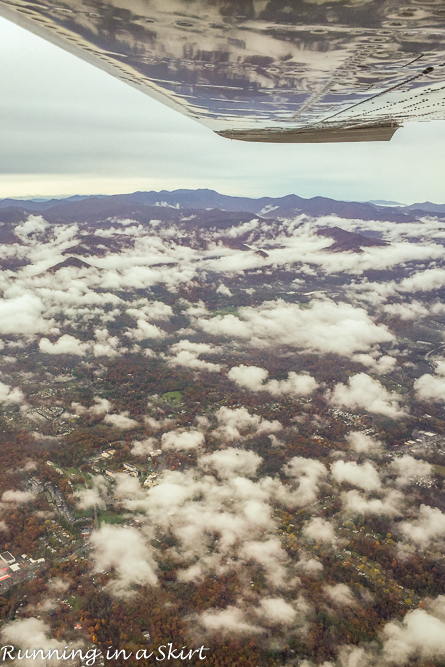 We got back home late Sunday afternoon and took our girl back to her friends house were she is staying for part of the week.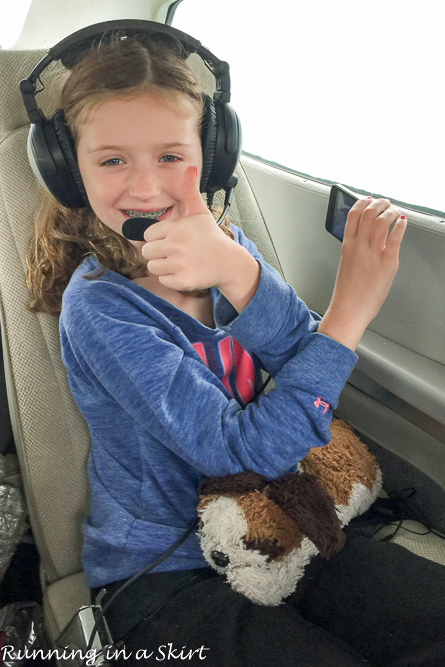 Isabella is the sweetest, coolest, smartest girl you will ever meet. We are so lucky to have her in our lives.
Thanks for stopping by today! Tomorrow I'm sharing a healthier way to roast acorn squash!
I'm linking this post with Jill Conyers for Fitness Friday and Annmarie for Wild Workout Wednesday.
Your turn!
I know Melanie and her husband Jason will be reading this. Instead of regular comments, would you guys mind sending them some well wishes in the comments today? She's had a rough week and I know she needs them! Thank you!