Happy Monday readers! I hope you had a great weekend.
I often try to share a little motivation or inspiration to start the week, but I have something kind of serious to share today.
I want to talk about having strength in hard times. I'm not talking physical strength, although I believe that it can help in hard times, I'm talking about the strength of spirit to get through some of the curve balls life throws at us.
Two of my good friends have recently been diagnosed with cancer. My friend Crystal is now cancer free after two extremely challenging surgeries. However, she will need to be monitored for recurrence and have a third surgery this summer.
My friend Melanie's leukemia diagnosis is not as straight forward. She is in extended care in the hospital and just finished her first round of chemo, which was a success. However now she now needs a stem cell transplant. Her illness hit so suddenly and dramatically. It has been really hard to wrap my head around. We just went to see Wicked a few weeks ago!
I don't really want to get into details here about either of their journeys, because it is not my story to tell, but they are both going through some terrible and extremely challenging times.
The one thing that has profoundly impacted me is the strength they both found and are living with. Instead of crumbling to the ground, they both have shown the cancer that they are fighters and will not be defeated.
Melanie is powerfully not letting the leukemia take her spirit and is fighting everyday.
And Crystal is taking a bad situation and making the best out of it by embracing everyday she has with her three adorable kids.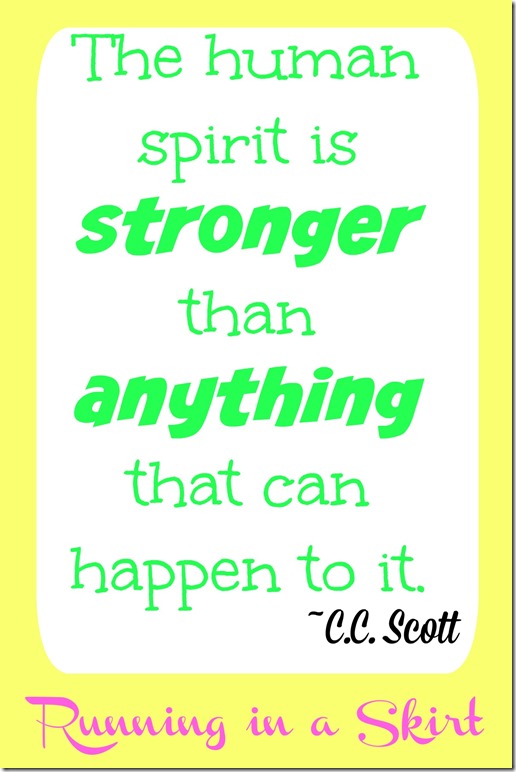 It has really made me think lately about perspective in life and what really matters. If Crystal and Melanie can be strong, I am inspired to live each day to the fullest with the best attitude possible. Sometimes it is people who are faced with the most challenging journeys who end up teaching us the most.
They are both amazing girls and their strength blows me away.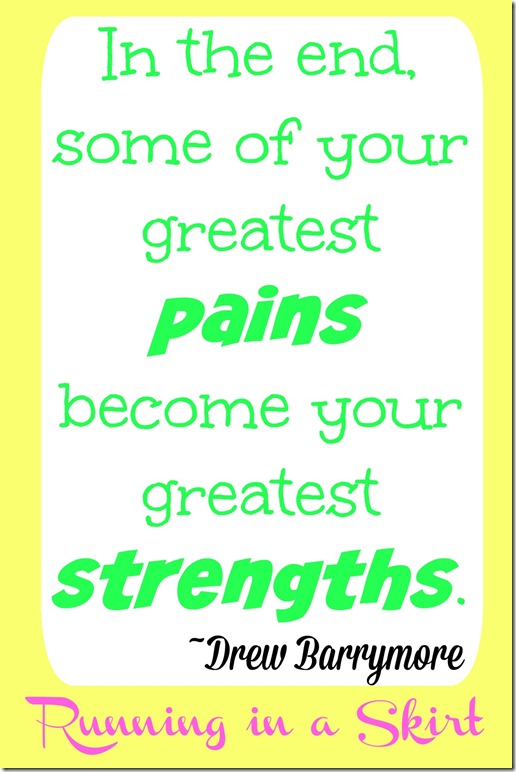 I'm not writing this to make you sad, but to give you some inspiration on this Monday. Everyone in life is going through a journey, everyone has some sort of "cancer" in their life at some point. It is how you deal with those times that really builds the greatest strength. Melanie and Crystal are proving to me that no matter what happens to you, you can choose be strong.
On a closing note, I wanted to share a song I've kind of been obsessed over lately. As I mentioned before, I live in a country music cave and sometimes don't hear about about great pop/rock music until someone else shares it with me. My sister in law sent me the One Republic version because she thought I would love it. Then Glee performed it on the show finale and I feel like it is message I needed to hear.
[fusion_builder_container hundred_percent="yes" overflow="visible"][fusion_builder_row][fusion_builder_column type="1_1" background_position="left top" background_color="" border_size="" border_color="" border_style="solid" spacing="yes" background_image="" background_repeat="no-repeat" padding="" margin_top="0px" margin_bottom="0px" class="" id="" animation_type="" animation_speed="0.3" animation_direction="left" hide_on_mobile="no" center_content="no" min_height="none"][tube]https://www.youtube.com/watch?v=qaqVwlkTENc[/tube]
I just love the feeling of this song. We are not promised tomorrow and each day is gift.
Strength.
It's not just how many miles you can run or how many reps you do at the gym. Sometimes it is strength that comes from within that is more powerful than even the toughest workout.
Make today and this week your strongest week yet.
Hope to see you back tomorrow for my monthly recap. I'm talking about how I ended up a little overwhelmed this month and how I'm going to try to get back on track for April. Plus the top 5 posts of the month! The most viewed post surprised even me!
And of course, have a Marvelous Monday! Thanks for the linkup Katie.
Your turn!
Where do you find strength?[/fusion_builder_column][/fusion_builder_row][/fusion_builder_container]