Denim is back in a big way and paring denim on denim is a quick way to embrace one of the biggest Spring fashion trends of 2015.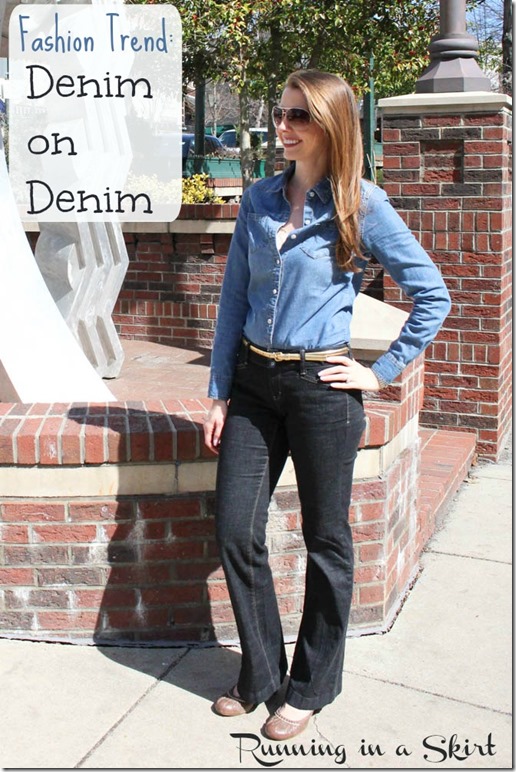 Hello dear reader,
Happy Fashion Friday. 🙂
I can't even begin to tell you how happy I am about spring. I have great feeling about this upcoming season. From the joy of warmer weather to the Easter holidays focusing on new beginnings, I feel so much at peace in the spring.
I hope you do as well.
Just so you know, I'm completely ignoring the fact that it will be back in the 50's today and 40's tomorrow. La...la...la.... Ignoring!
Alright, I'll put on a coat but I will not like it!
Before this tragic change in the weather, I've been embracing some of the top wearable looks for Spring 2015; denim on denim and wider leg pants.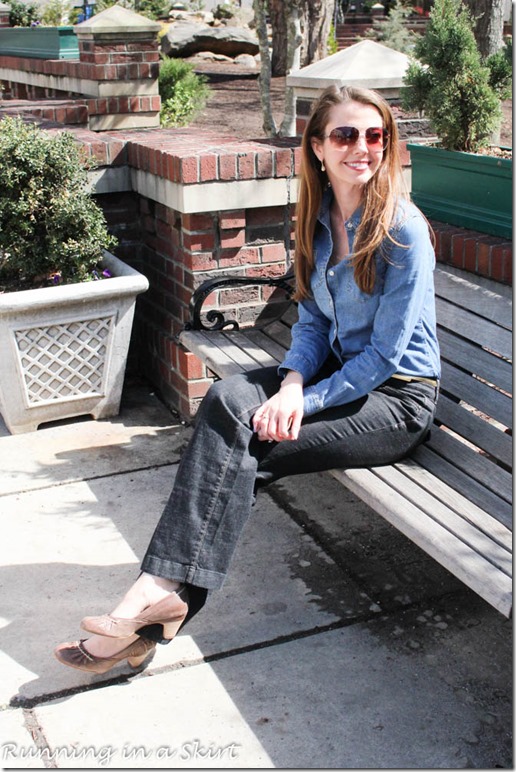 I have drifted back to this look many times over the years and every time it comes back in style I smile.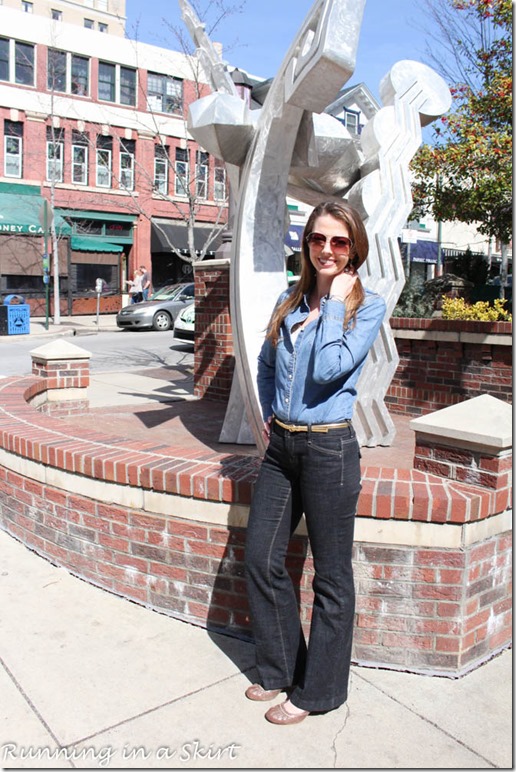 Denim on Denim is a little country and a little retro, but totally on point for 2015 and totally me. I even added a slightly wider leg, higher waist pant to totally embrace the look.
Anybody want to take a guess on how much longer skinny jeans will be in style?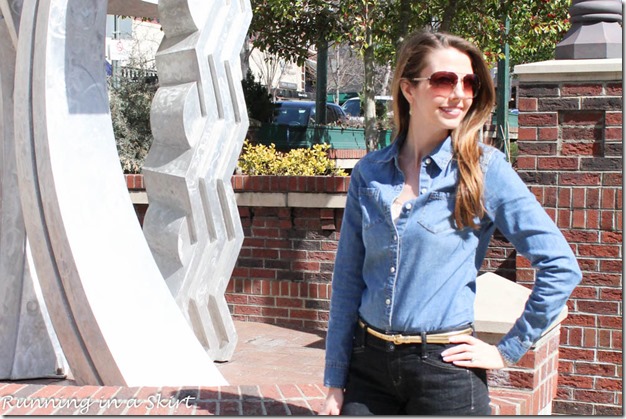 I'm not giving mine up anytime soon, but I do love the addition of these pants to the mix.
The best part about this look is you most likely already have all the pieces in your closet! I certainly did.
Shirt: Target
Pants: White House Black Market, similar HERE
Belt: Banana Republic, similar HERE
Shoes: Steve Madden, similar HERE
Happy Friday, friends!
Have a gorgeous weekend.
Don't forget to check out yesterday's post with the $100 VISA GIFT CARD GIVEAWAY!!!!! Tell your friends 🙂
Let's catch up Monday where I'm sharing some motivational thought on finding strength in the most unusual places.
Thanks to Nicole for the Fit and Fashionable linkup!
Your turn!
What are your thoughts on the future of skinny jeans?