Hi friends!
We officially made it to the start of spring! I'm stoked. I had some doubtful moments during those two crazy weeks in February, but I am so glad we are finally on the flip side of winter. I hope the warmer weather starts trickling in for everyone reading this to match the calendar soon.
Since today is the first official day of Spring according to the calendar, I thought I'd start looking ahead to spring fashion trends for 2015. I've picked some of the most wearable fashion finds for this season that I am excited to try. I'm going to post some of them in coming months as Fashion Fridays!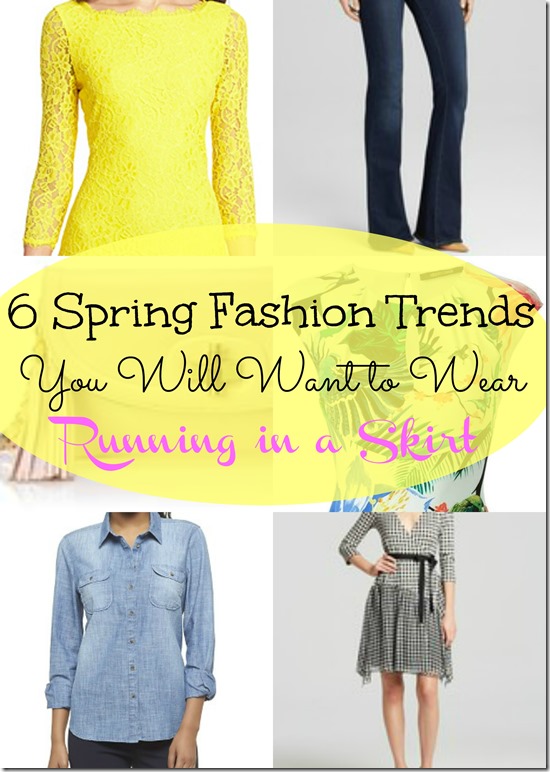 So without further ado, here are some of my top choices for spring. I've added a little "splurge" and "steal" style for some fun. A few of these pieces are hopelessly out of my budget, but a girl can dream, right?
5 Spring Fashion Trends
1. Yellow
Yellow is a hot color for Spring 2015 and I'm seeing it everywhere. I love wearing yellow because it is so sunny and cheerful. It is an easy trend to quickly add to your wardrobe.
My splurge pick is kind of a dream dress for me. So gorgeous!

Zarita Lace Dress • $348 • DVF.com
This Kensie dress is still on the high end, but I think it is such a classic look and will wear for many seasons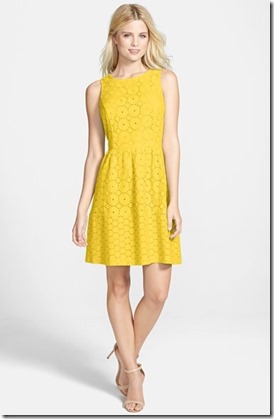 kensie Sleeveless Eyelet Cotton Fit & Flare Dress • $99 • Nordstrom
This little number is a steal. On sale right now for thirty bucks. I love the draping of the skirt and the black belt.
ASOS Tulip Dress in Crepe • $31 • Asos
2. 70's are Back
Anything reminiscent of the 70s is back in a big way. I think it is a trend that is here to stay and over the next few seasons we will see more wide pants legs again. Right now flared leg jeans are slowly making a comeback.
My splurge pick is the Paige Denim Jeans with a high waist. They would be super cute with a tucked in shirt and belt.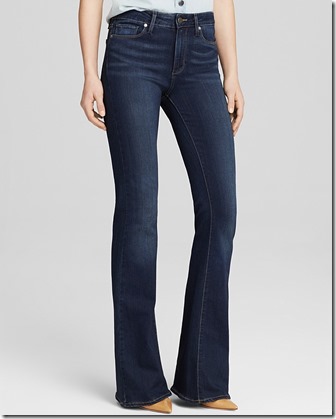 Paige Denim Jeans - High Rise Bell Canyon in Nottingham • $179 • Bloomingdale's
These KUT jeans are a little more attainable (steal!) and totally on point with the style.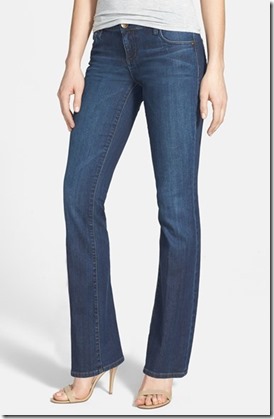 KUT from the Kloth 'Farrah' Baby Bootcut Jeans (Whim) (Short) • $79 • Nordstrom
3. Tropical Prints
Tropical prints are everywhere and are so much fun!
This Roverto Cavailli dress is laughably out of my price range (splurge), but it is so pretty.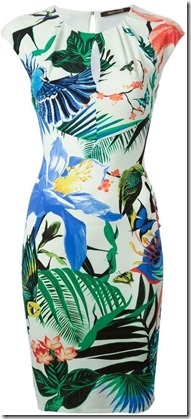 Roberto Cavalli tropical print dress • $713.22 • farfetch.com
I find this little number from Polo Ralph Lauren and it is on sale for $58. It has a similar feel and is a total steal!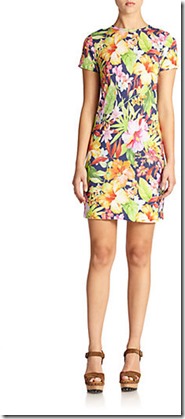 Polo Ralph Lauren Floral T-Shirt Dress • $58 • Saks Fifth Avenue
4. Gingham Prints
Gingham prints are a bit tricky to pull off, but if done correctly can be super cute. You just don't want to look like a table cloth, so my advice is stay away from red. Just stay away…..
Get ready to droll because this Diane von Furstenberg dress is gorgeous! What a beautiful splurge. I love the way the skirt drapes.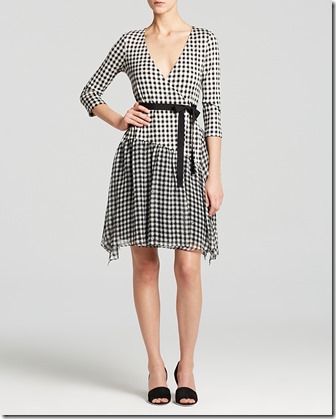 DIANE von FURSTENBERG Wrap Dress - Riviera Silk Gingham • $478 • Bloomingdale's
My steal pick is a Lucy Paris Midi skirt. You can pair this with a cute slim short sleeve shirt or sweater tucked in and the look is a little more subtle, but still very designer. This look is a little more attainable.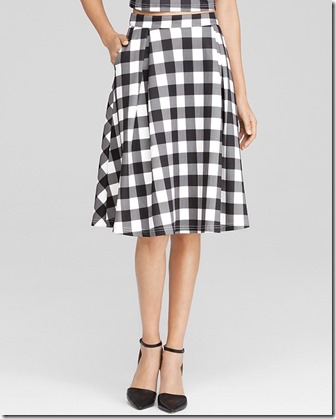 Lucy Paris Midi Skirt - Bloomingdale's Exclusive Gingham Scuba • $68 • Bloomingdale's
If you love gingham and want it at at even more of a steal, this Forever 21 shirt will look adorable with jeans and totally be on trend this season. It is a total steal for less than twenty bucks.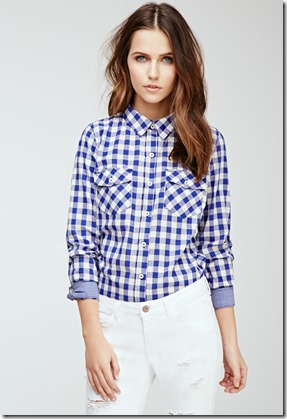 FOREVER 21 Two-Pocket Gingham Shirt • $17.90 • Forever 21
5. Denim on Denim
The denim on denim look has been building for some time and I think it will take off in the spring.
This Paige Denim shirt is one adorable splurge!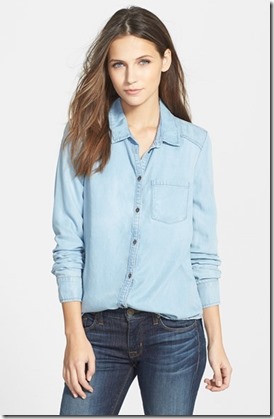 Paige Denim 'Tate' Denim Shirt • $179 • Nordstrom
This version from Target is a total steal at $22.99. I actually own this shirt and love it. (upcoming Fashion Friday post!!!)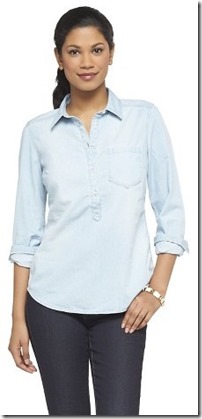 Women's Denim Popover Favorite Shirt Merona® • $22.99 • Target
6. Cross body Purses with Chain Straps
I have no words for this purse. I adore it and I want it. SPLURGE!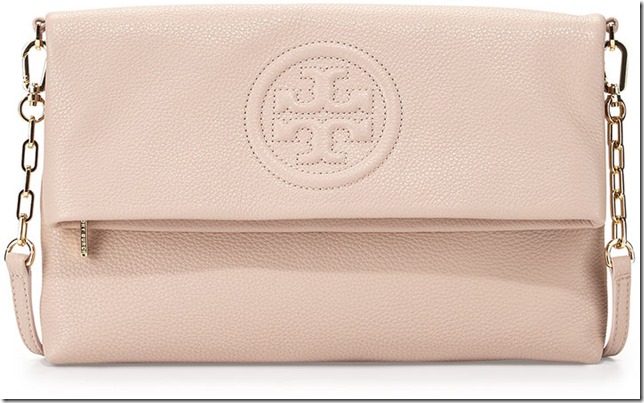 Tory Burch Bombe Fold-Over Clutch Bag, Light Oak • $395 • Neiman Marcus
For less than $50 you can find a similar style for a steal.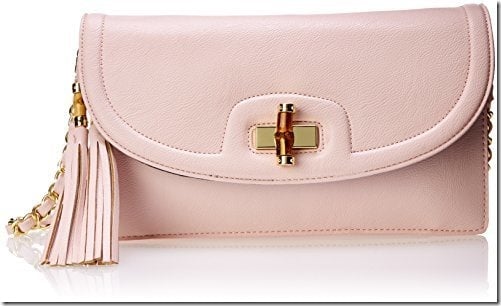 olivia + joy Delilah Convertible Cross-Body Bag • $45.80–78 • Amazon.com
The other big trend this season that is not on my official list is culottes.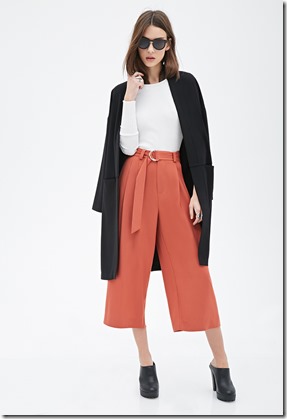 FOREVER 21 Pleated Woven Culottes • $24.99 • Forever 21
I didn't feel like it is a very wearable look for most people, so I left if off the list. I want to hear what you guys think though.
Culottes- yay or nay?
Happy Fashion Friday friends!
I'll be back Monday with some adorable Easter Decor including a new TABLESCAPE!!!! And even better- it's a tablescape on a budget. I can't wait to see you then.
Thanks to Nicole for Fit and Fashionable Friday linkup!
Disclosure: The above links are affiliate links and I will make a small commission if you purchase something. I really appreciate all of your support!
Your turn!
Favorite look above?
Culottes?