Hello! Hello!
How was your Thanksgiving? I hope you had an amazing weekend.
Mine went really well! I thought I'd share some weekend highlights with you today.
The festivities started early in the week. My Dad came up Sunday to hang out and help me get ready. We did all the chopping, table setting and arranging before the rest of the clan arrived Wednesday!
Almost all the Hubs family made it this year. My Brother and his girlfriend Erica ended up getting really sick, so they couldn't come, which was sad! Hopefully they will feel better soon though.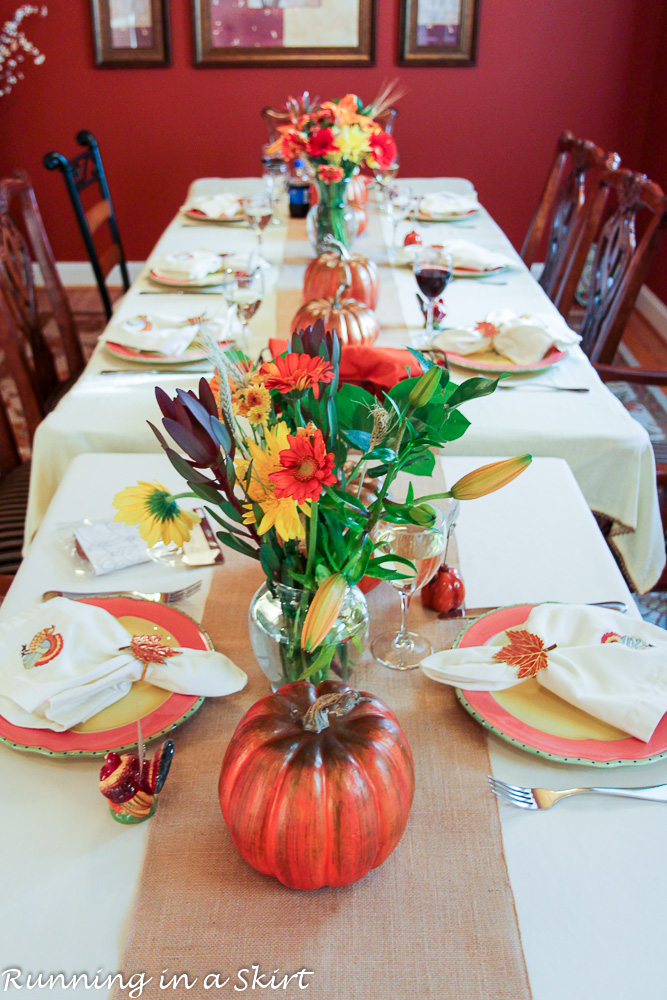 I decided to do fresh flowers for the table this year! Pretty, huh!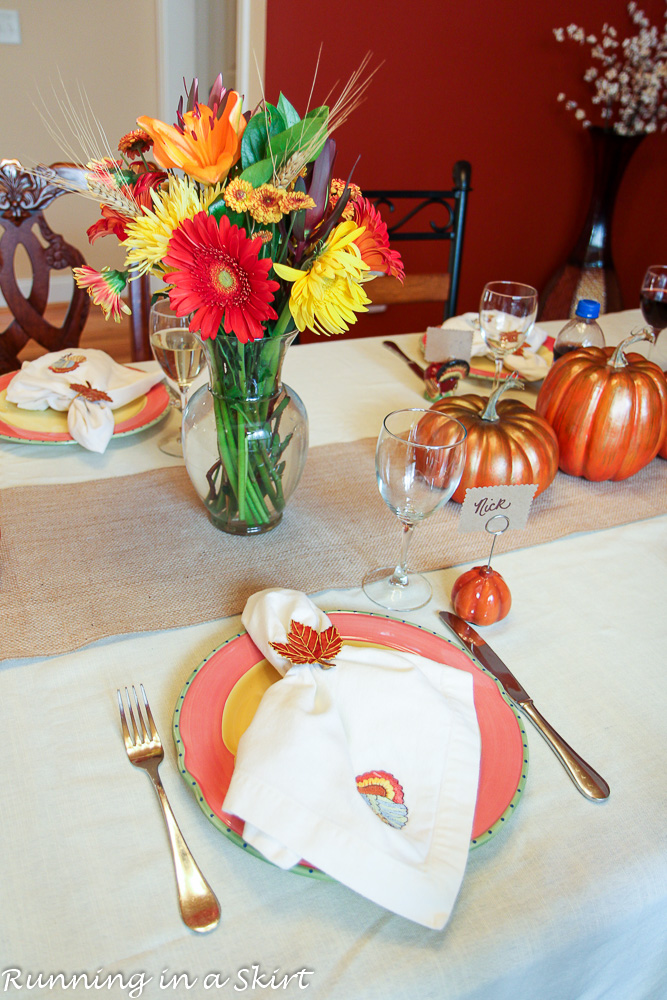 Here's this year's "Thankful Tree!" We've been filling out leaves for this as a family for four years now, so it's looking full.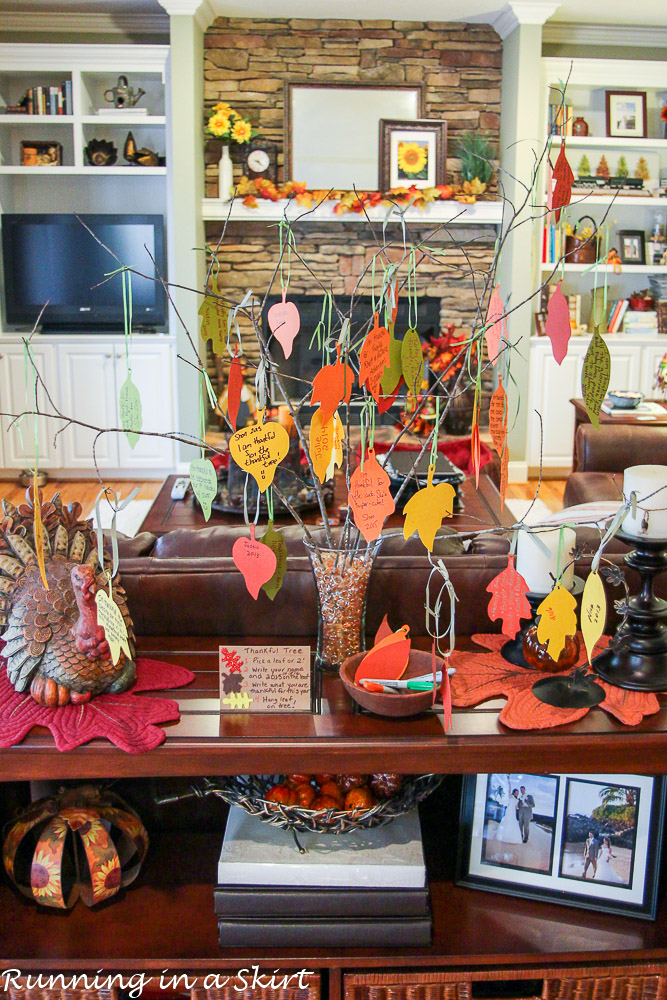 Shon's sister Danielle even came! It was so nice to have her.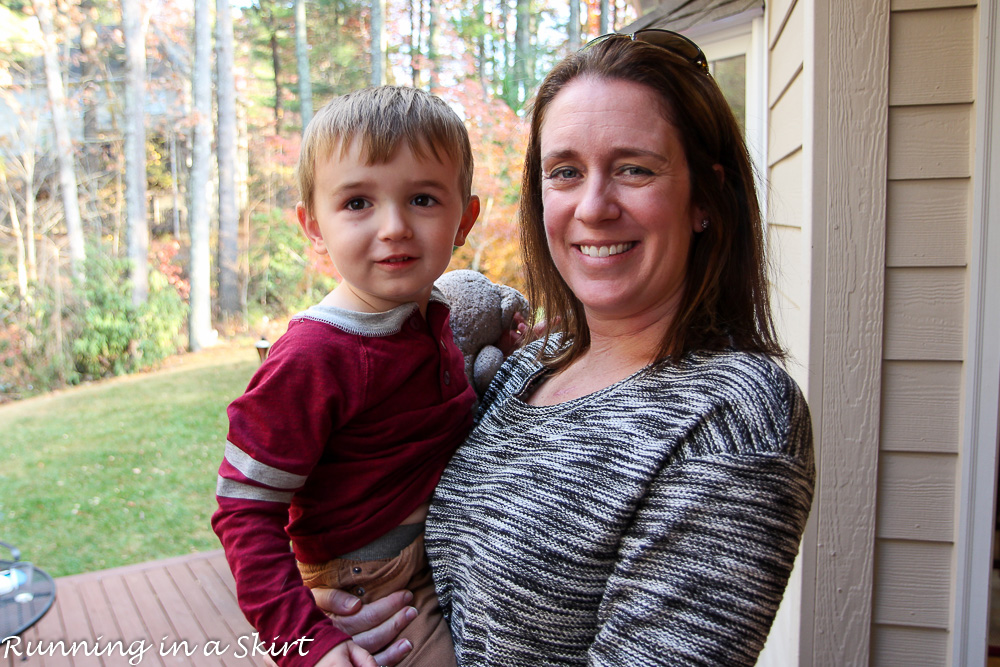 Can you believe how big my nephew Owen (Megan's son) is getting? Long time readers may remember his Baby Gender Reveal Party!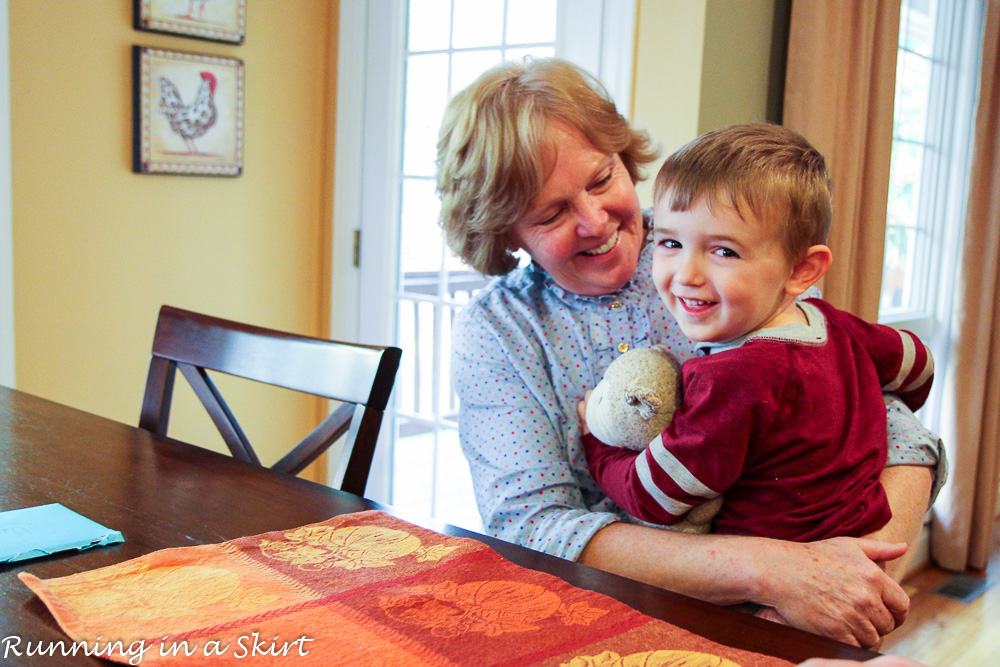 Thanksgiving day itself went by pretty quickly. It was so warm outside that we pulled out all of the summer outdoors cushions and the fam sat outside and watched the Hubs cook the Turkey. He smokes one and fries one. We even had some friends stop by to hang out while the cooking magic was happening.
By mid-afternoon it all was ready! I have to admit, I lacked creativity this year and kept to the menu you've seen many years in a row. I figure people want the classics at Thanksgiving anyway.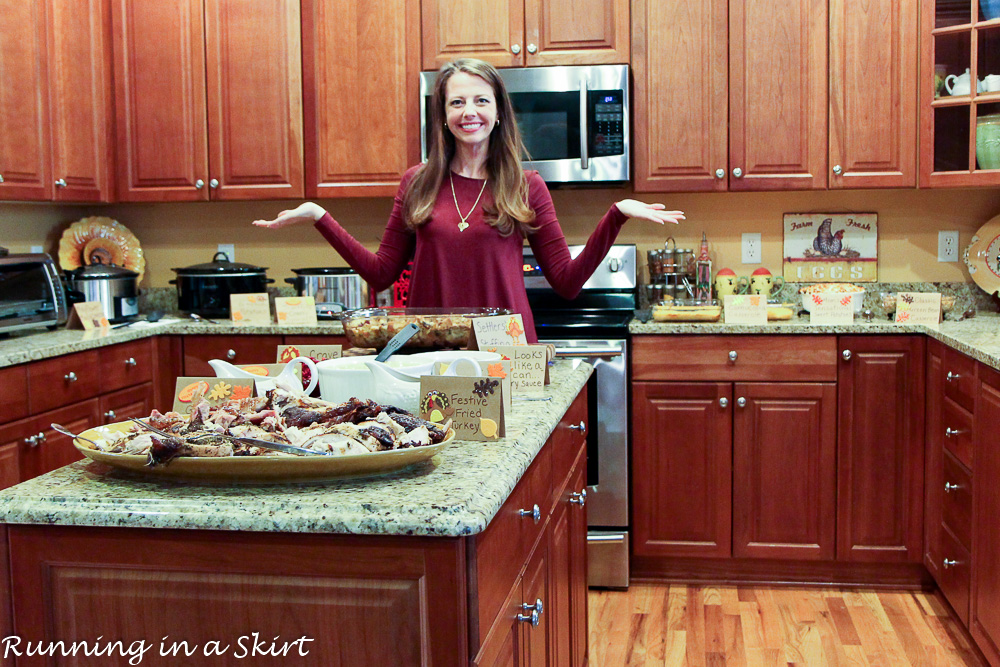 My Vegetarian Stuffing is featured on Running in a Skirt.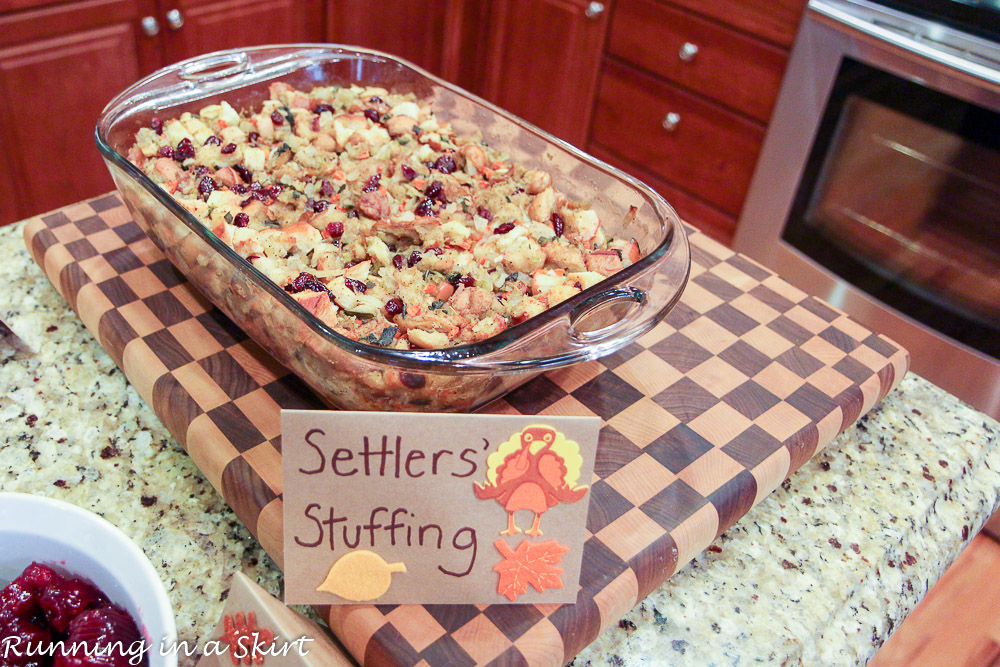 And my Mom's Famous Sweet Potato Casserole is on my site too. This recipe actually went crazy on Pinterest for me last week. I like to think my Mom was sending me a little boost for the holiday.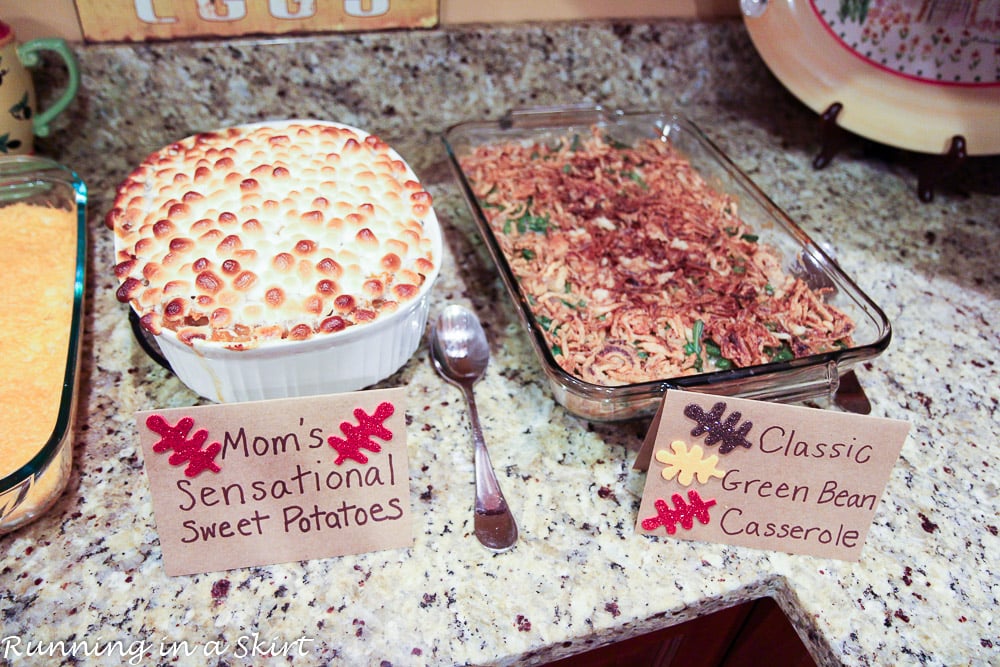 And of course, here's my trio of Crock Pots! My Crock Pot Mashed Potatoes are featured here!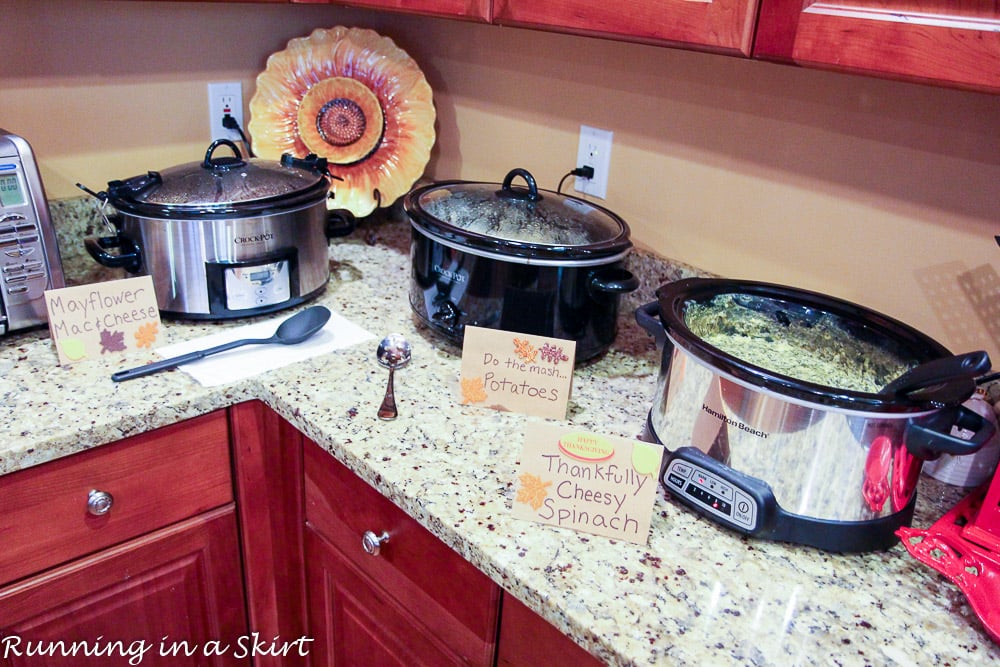 The Hubs made the Turkey again and everyone loved it. We totally pull this off with a team effort!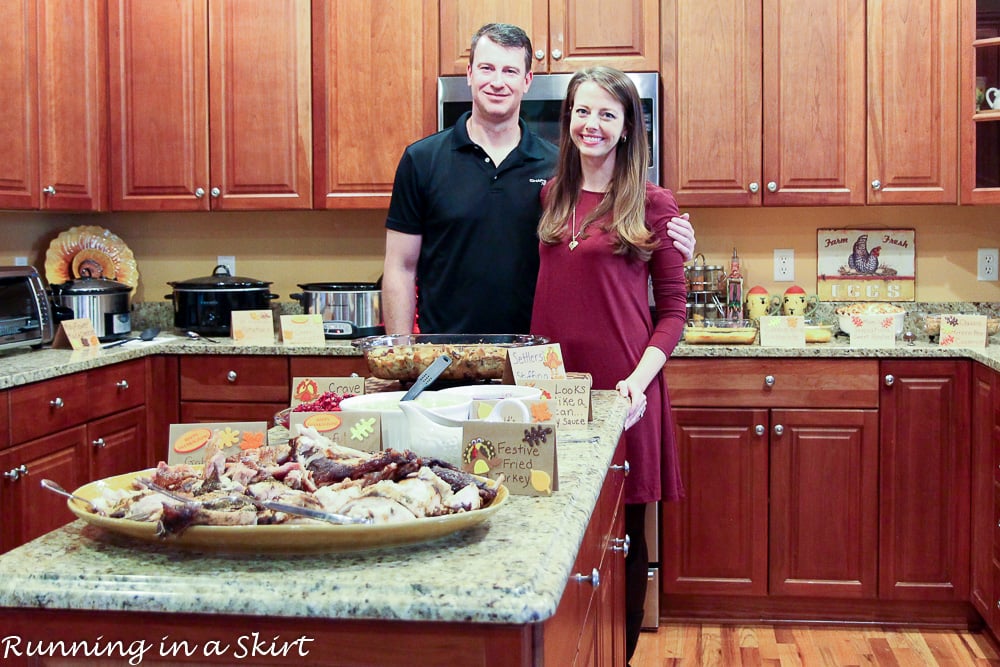 Here's what my plate looked like! #allthethings #allthebutter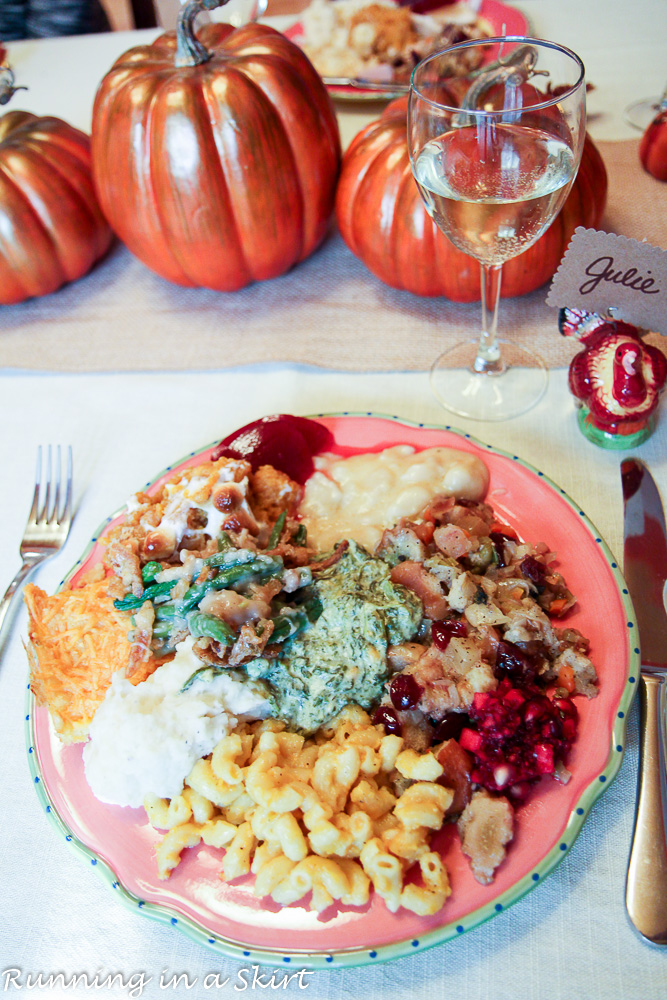 It is such a blessing to have everyone at the same table sharing a meal!
Thursday night we switched to Christmas mode and Owen learned about Elf on the Shelf. He named his Elf and we went to work coming up with fun ways to put him around the house.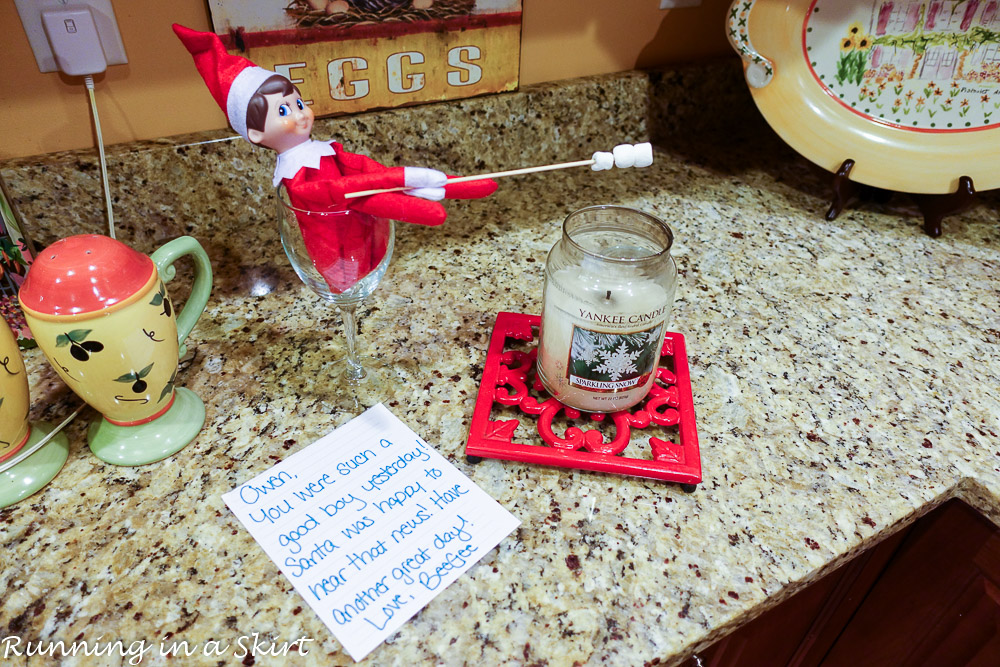 Friday morning he found the Elf and thought this was hilarious!!! I think this tradition is adorable.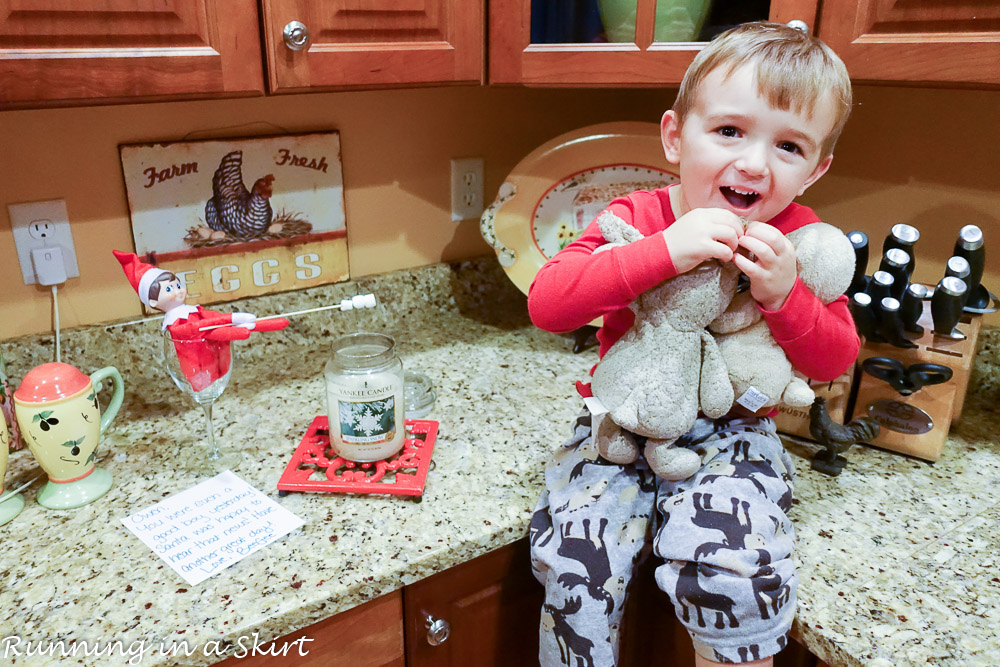 Friday the girls all went shopping! We went even stopped at the local Tobacco Barn where Megan and Danielle found some fun antiques.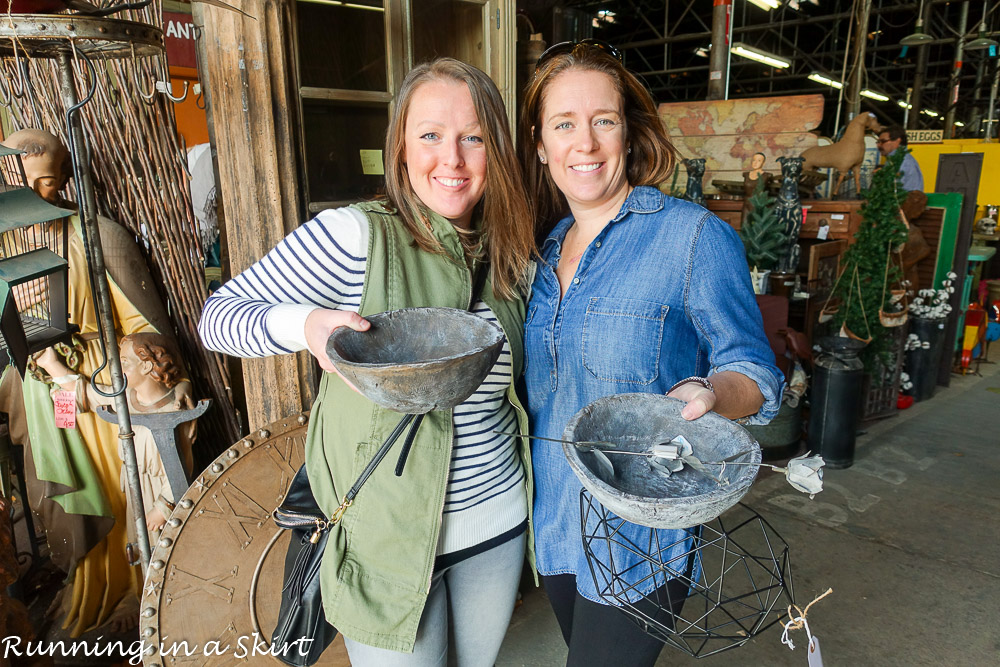 For lunch I got a sandwich and kale salad from Well Bred.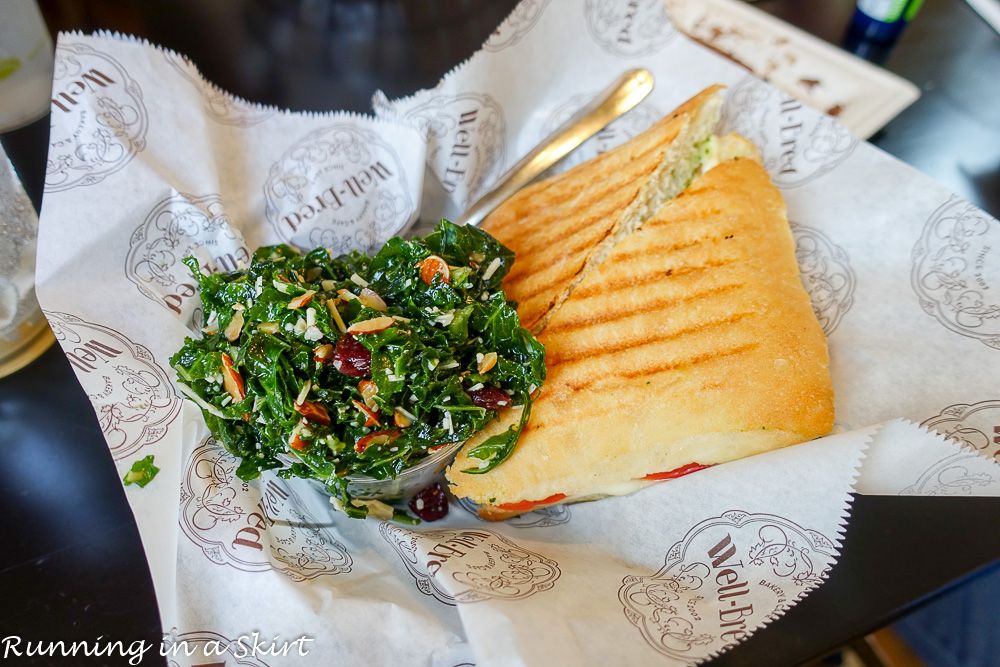 Later in the day we caught back up with the rest of the family at Bold Rock Cidery.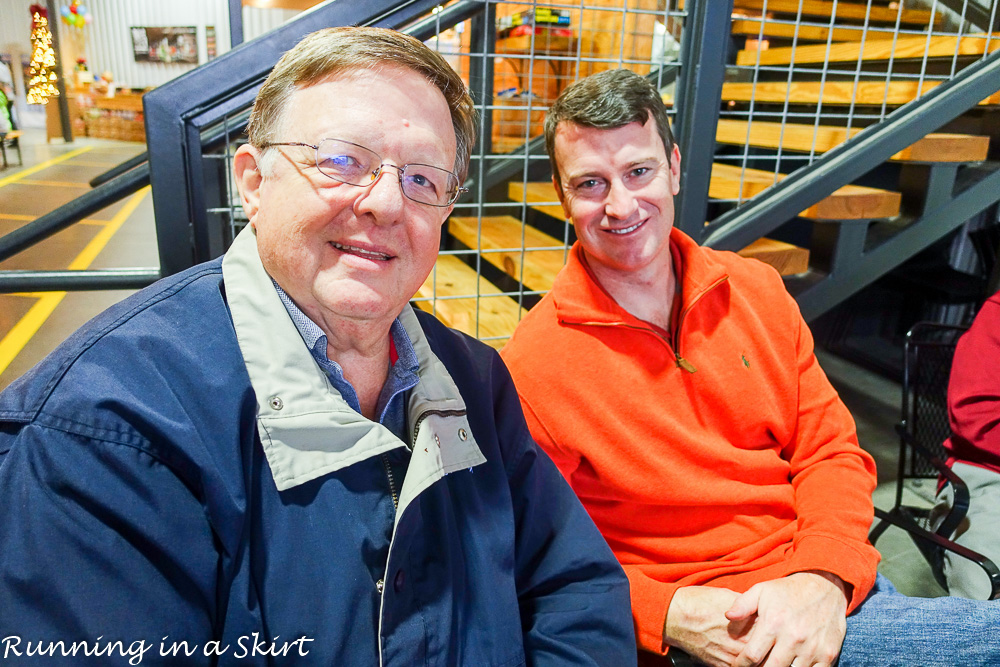 Everyone liked the festive drinks and music!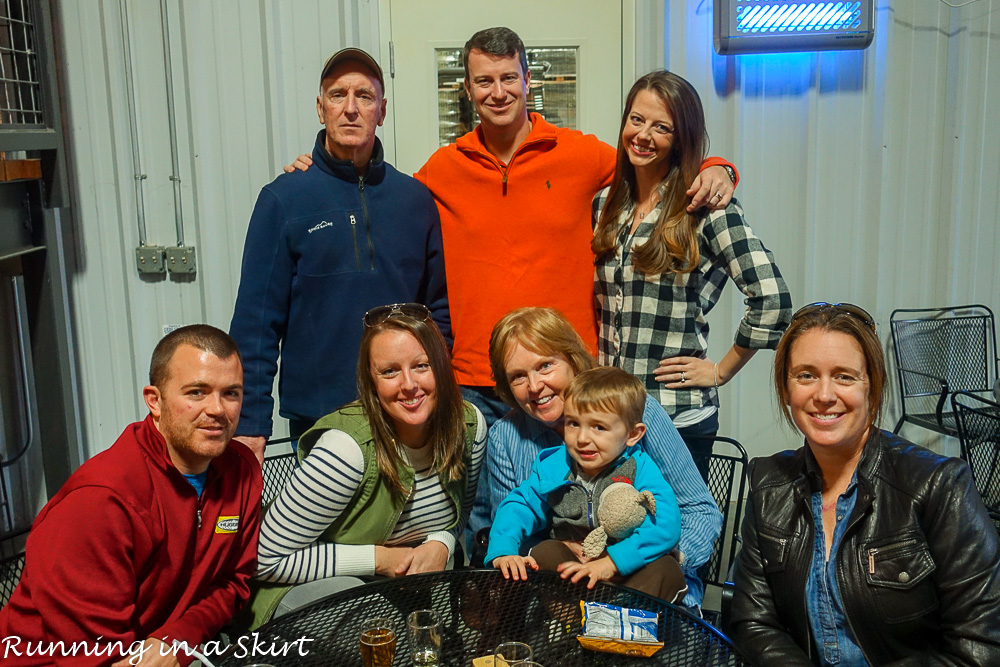 Saturday we took the clan to Hickory Nut Gap Farm. They have cute things for kids to do and serve locally raised organic meat.
Luckily it's Asheville and even a vegetarian can find something to eat though. haha! Not a bad lunch actually.
The rest of the family had steak and hamburgers.
Later in the day a group of us went back out to Saint Paul Mountain Vineyard. We had a great time trying all their delightful wines!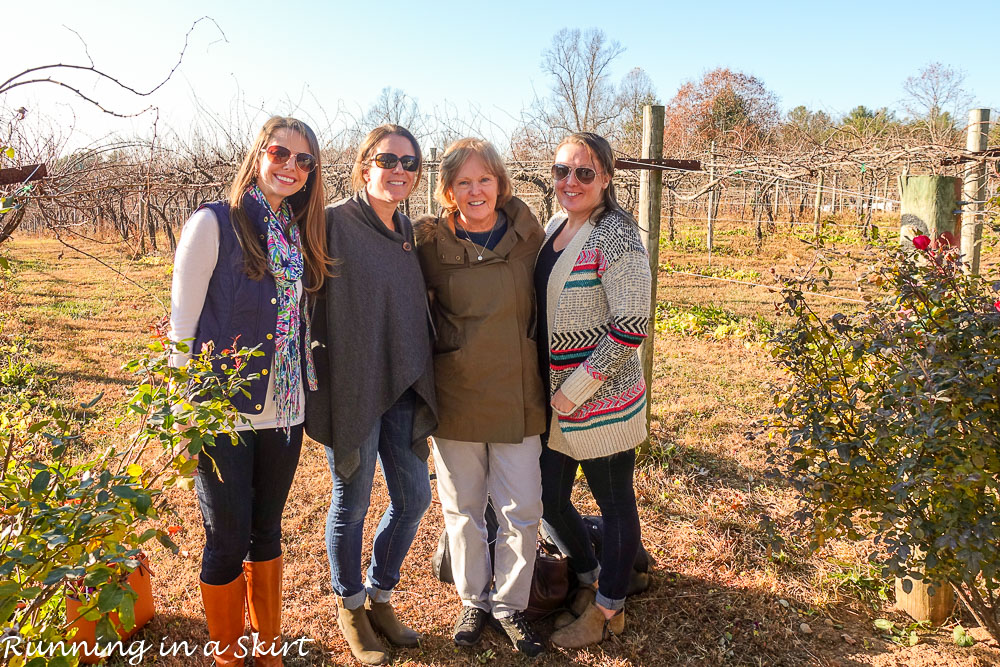 We came home, watched the Gator game (so sad!) and called it a night! Everyone one left early Sunday and wow was the house quiet without them.
Sunday the Hubs and I rallied to get all the Christmas decor up. We have a busy few weeks and knew if we didn't get it done then, it honestly might not get done before Christmas. So it's so nice to be all ready for the holidays now. I shared all my decor on Instagram Stories if you are interested.
I think Thanksgiving Weekend 2016 was a success! It's so nice to have so much family together in one spot. So much to be thankful for this year.
Thanks for stopping by today! Come back tomorrow for a Crock Pot Christmas Granola.
I'm linking up with Marvelous Monday.
Your turn!
What did you do for Thanksgiving?