We had a blast celebrating the twin's third birthday with a construction truck party!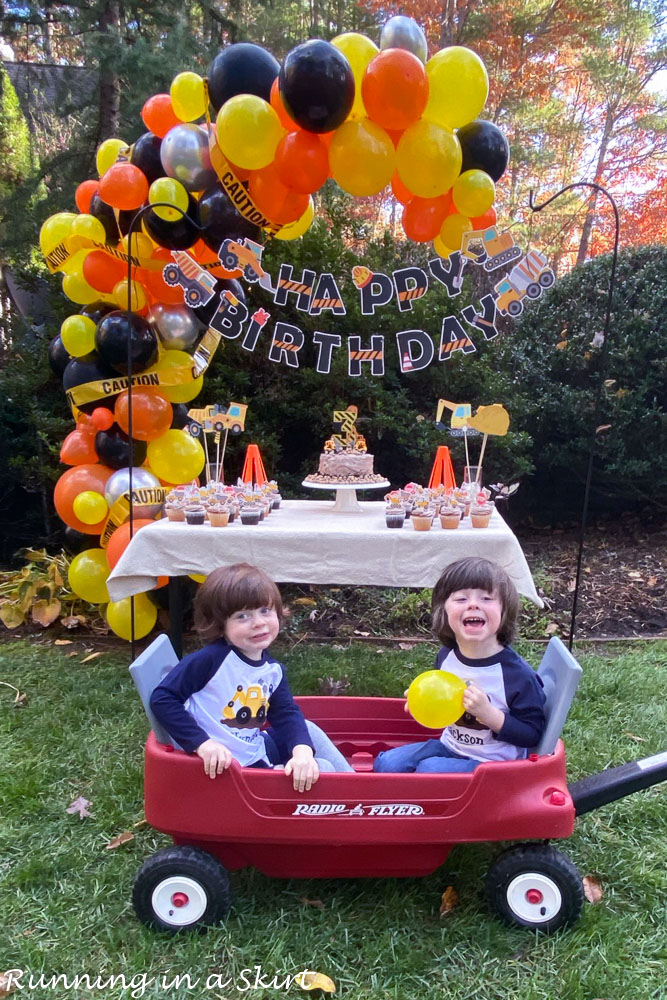 Construction Truck Birthday Party
I'm excited to share the details of the twin's construction truck birthday party.
Before we dive in, you might have seen on Instagram that our day didn't go exactly as planned. Hunter broke his leg on Saturday before the party. We were blowing up balloons for the party and both of the boys were jumping around in them. Hunter jumped on one just the wrong way and snapped his leg. It was a total freak accident. He's a cast for four weeks. I spent all day at the urgent care and Mission ER getting him cared for.
We got home late Saturday and slept on it ok and woke up in a pretty good mood on this actual birthday Sunday, so we decided to try to still have his party. It didn't seem fair that he broke his leg and had to cancel his birthday so we rallied and still tried to pull it off.
He can't walk at all, so we have to carry him or pull him around in a wagon. It was sad that he couldn't really run around with the kids, but we tried to make the most of it.
I wanted to still share the details of the party because it did come out cute. The theme was... CONSTRUCTION TRUCKS! Shocking, I know. 🙂
Here's the cake table set up and the terrible balloons that caused the accident. We were blowing them up to make this arch. I honestly can hardly even look at it.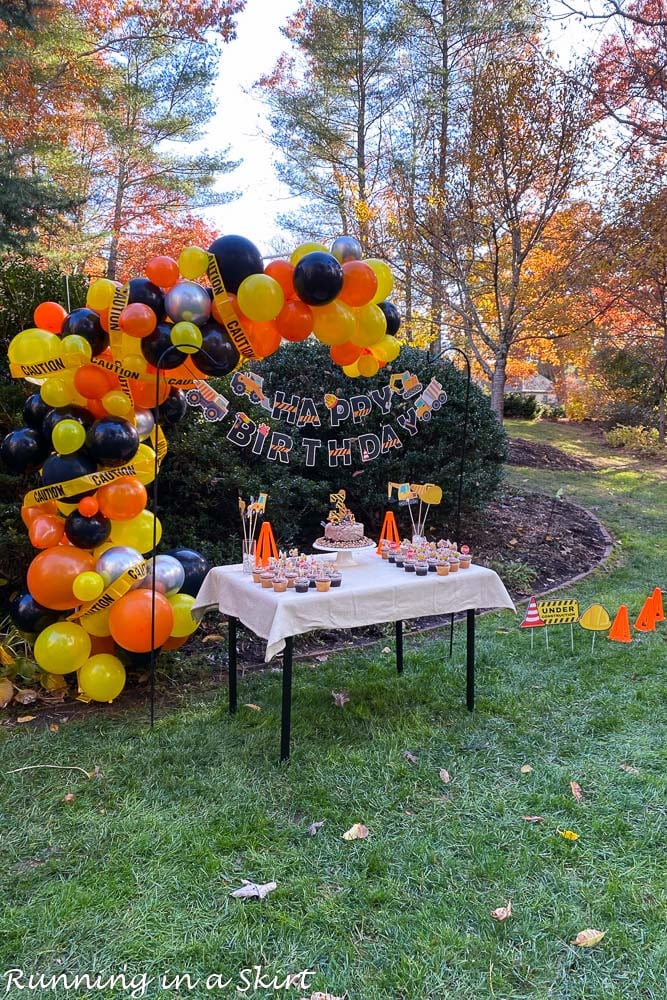 The cake turned out so cute too! I ordered a plain cake and decorated it myself with a construction truck theme myself.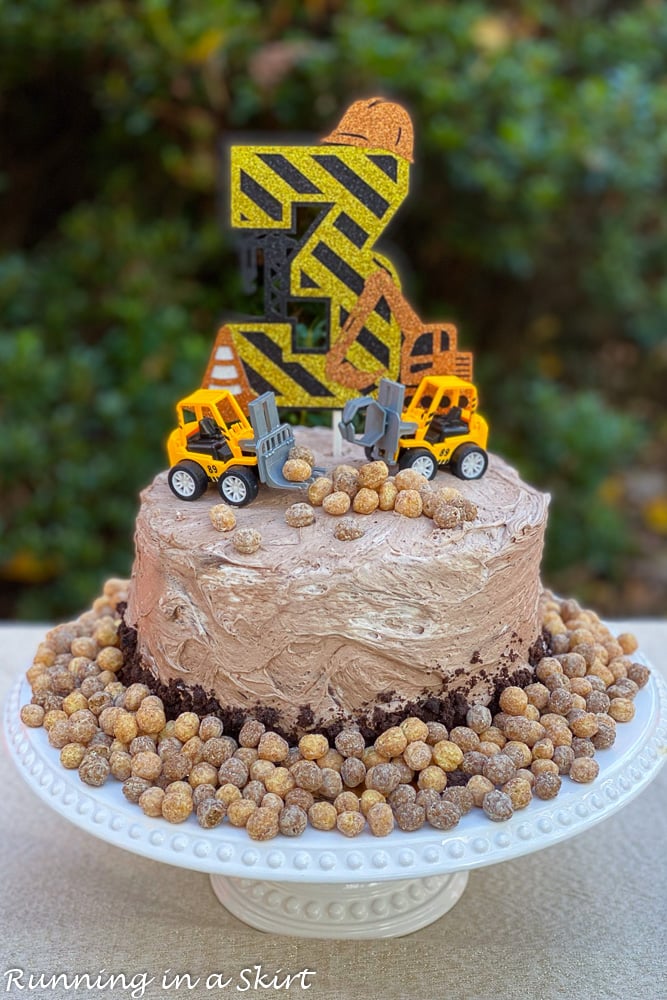 I also got cupcakes. We just had a small group of neighbors outside so I wanted to keep it simple.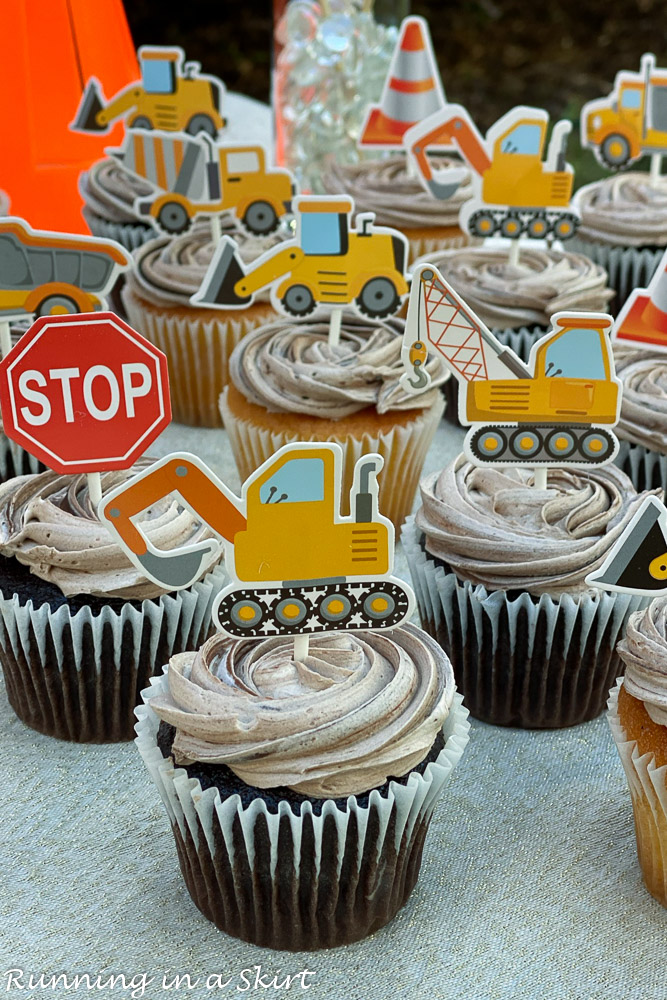 Both boys loved these balloons.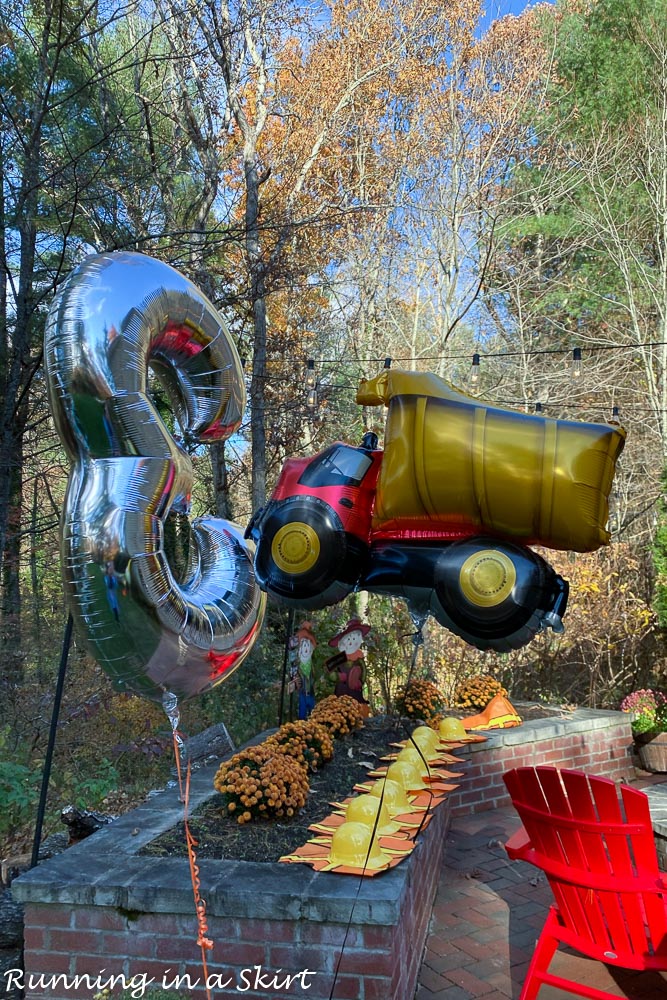 And one of my favorite parts was construction vests and hats for the kids. They were a hit.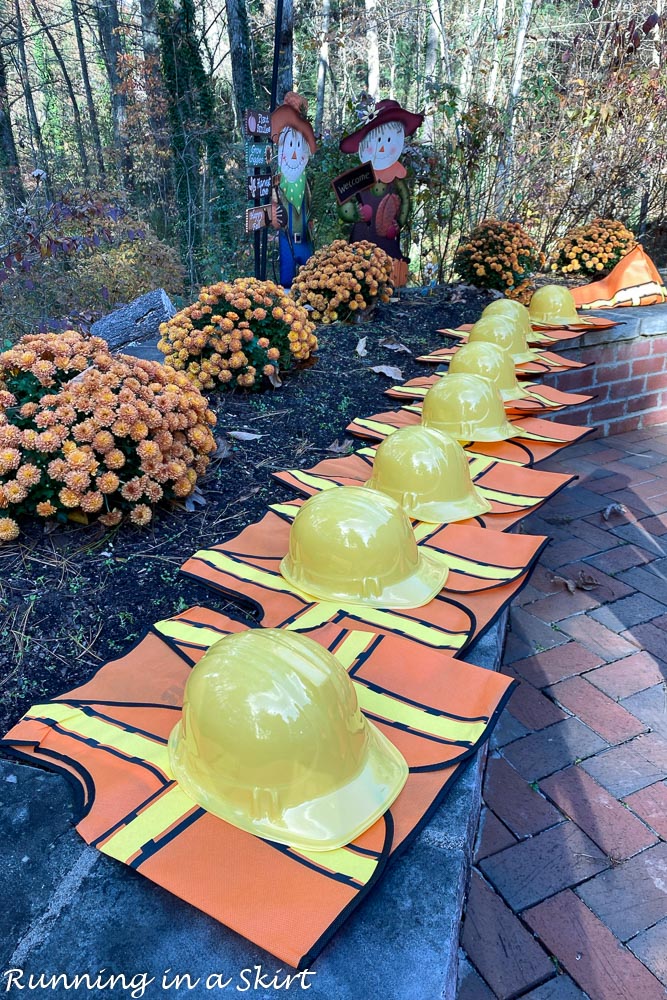 We had the party down by our play area which we just added some more landscaping to.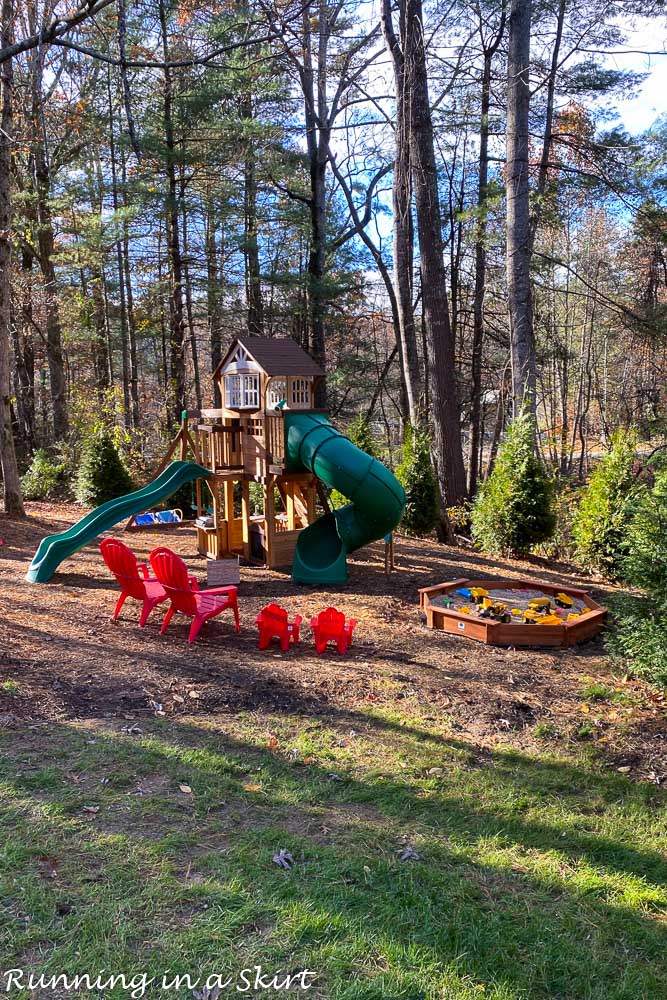 For the construction truck party, our birthday present to the boys was this sandbox but we filled it with fun rocks instead of sand. It's perfect for construction truck play and went perfectly with the theme of the party.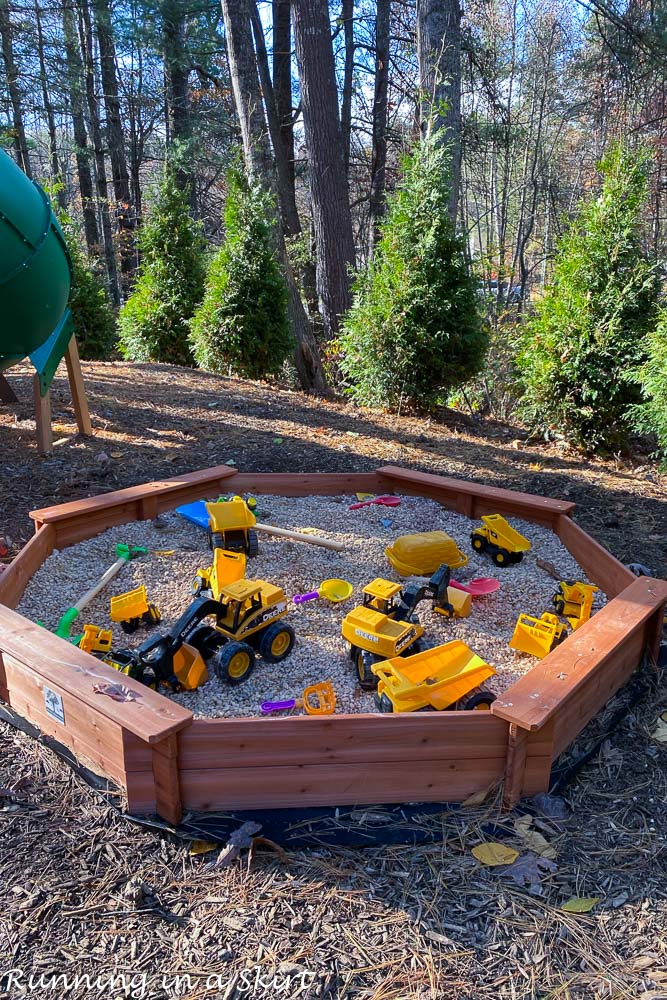 I served some party trays and continued the decor here.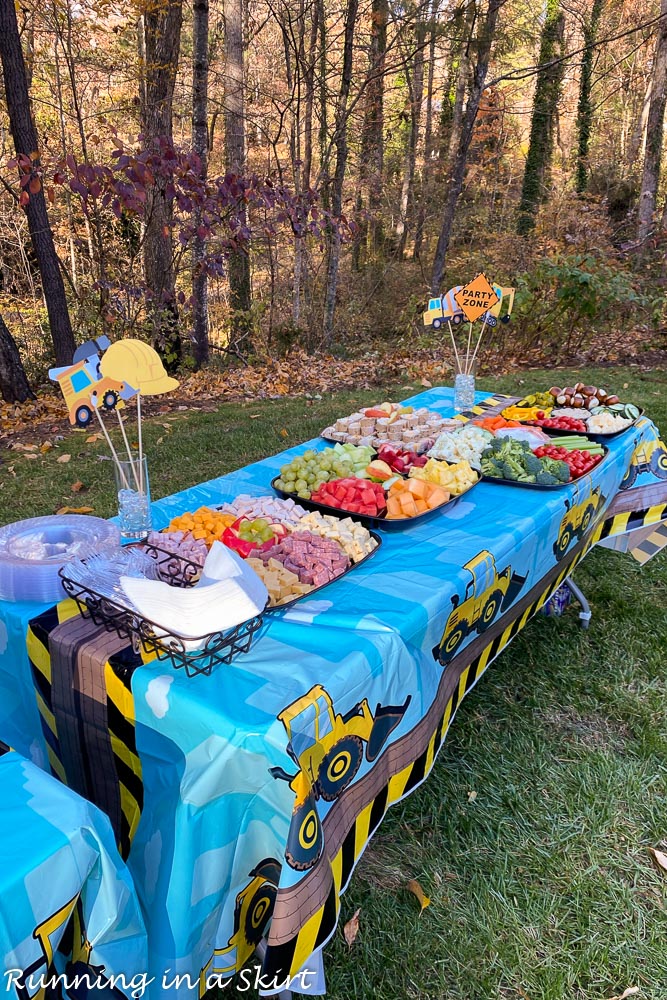 And here. 🙂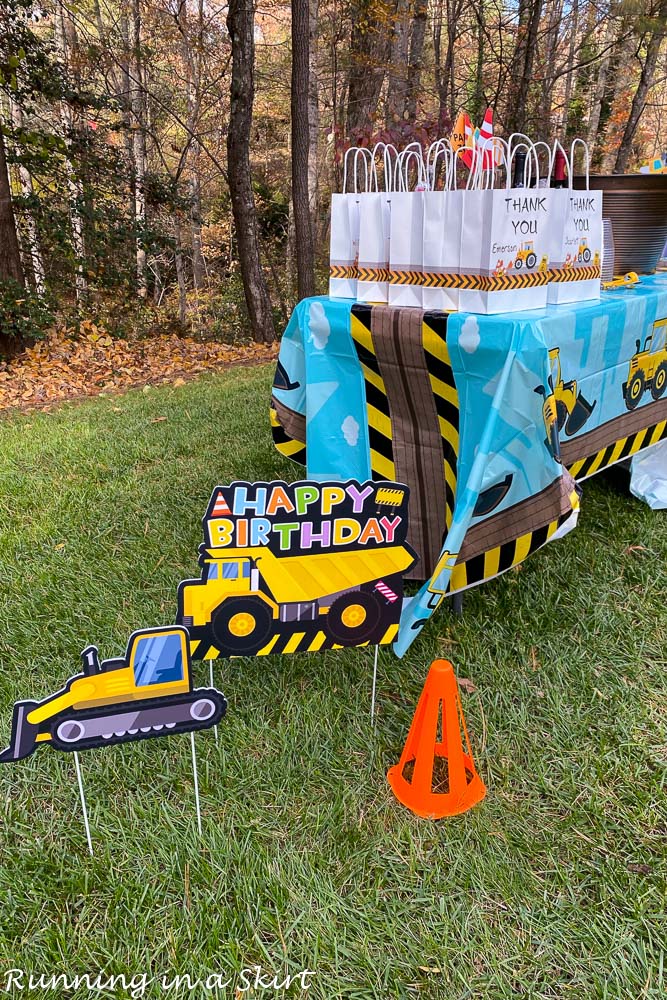 And finally, I had this fun happy birthday banner. I found most of this stuff on Amazon. I'll put the links below if you wanted to pull off a similar party.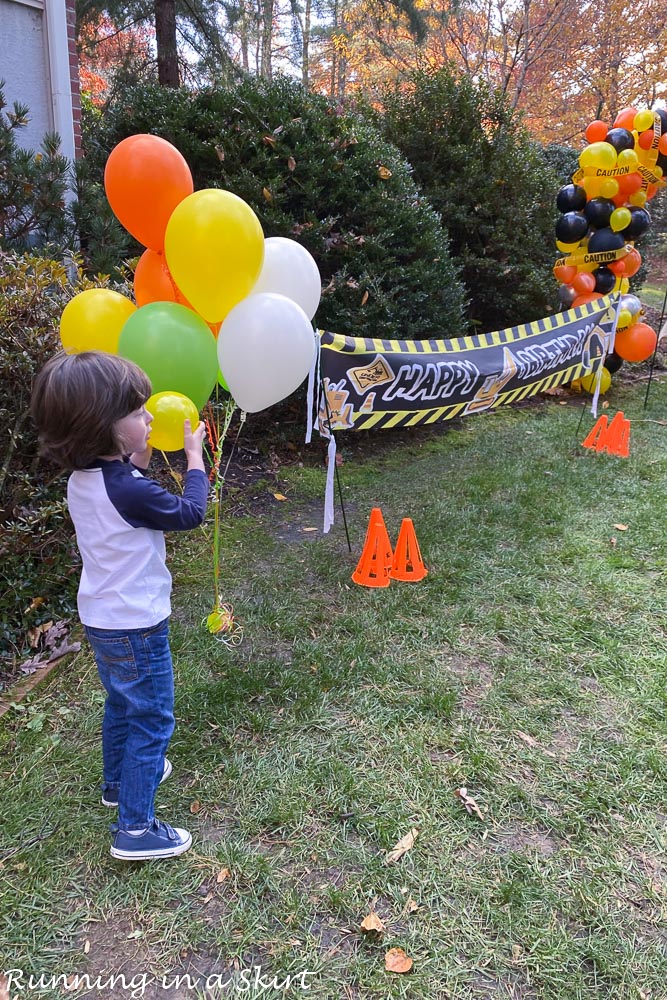 Jackson looked SO CUTE in the construction gear.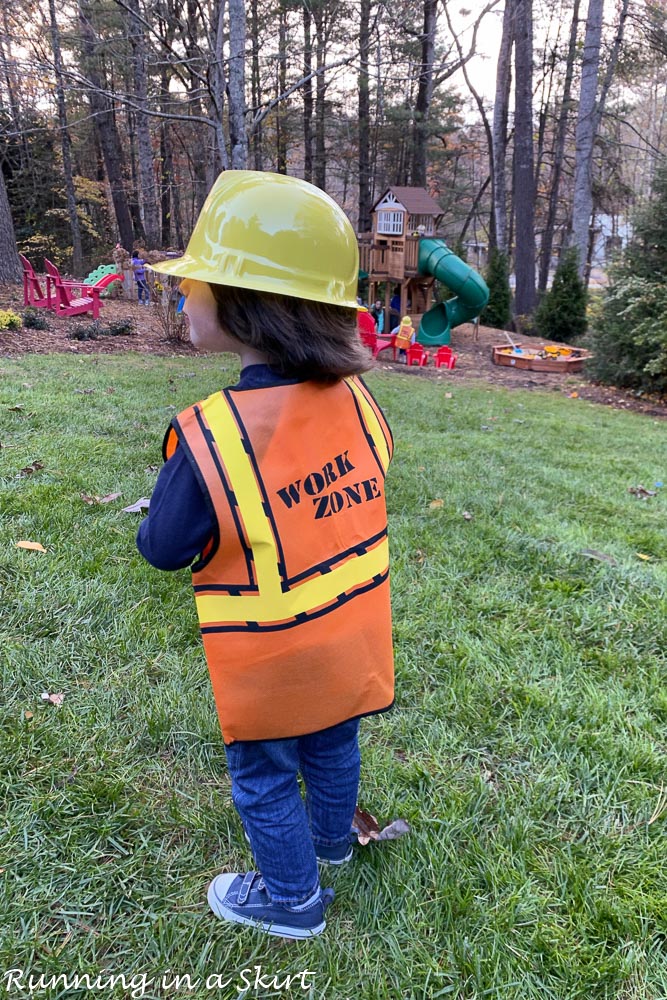 We let all the kids play on the playground and in the new rock box. We also got to chat with some friends which was nice.
Then we sang happy birthday and the kids were REALLY excited to have a cupcake.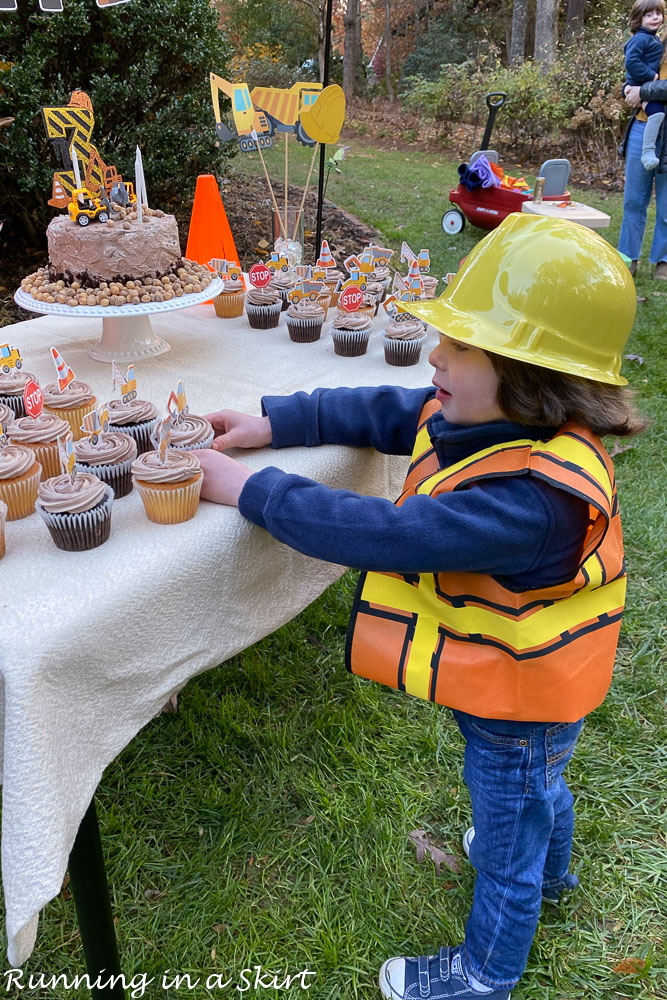 The past two birthdays the boys were not really into the cake, but this year they were. It was adorable.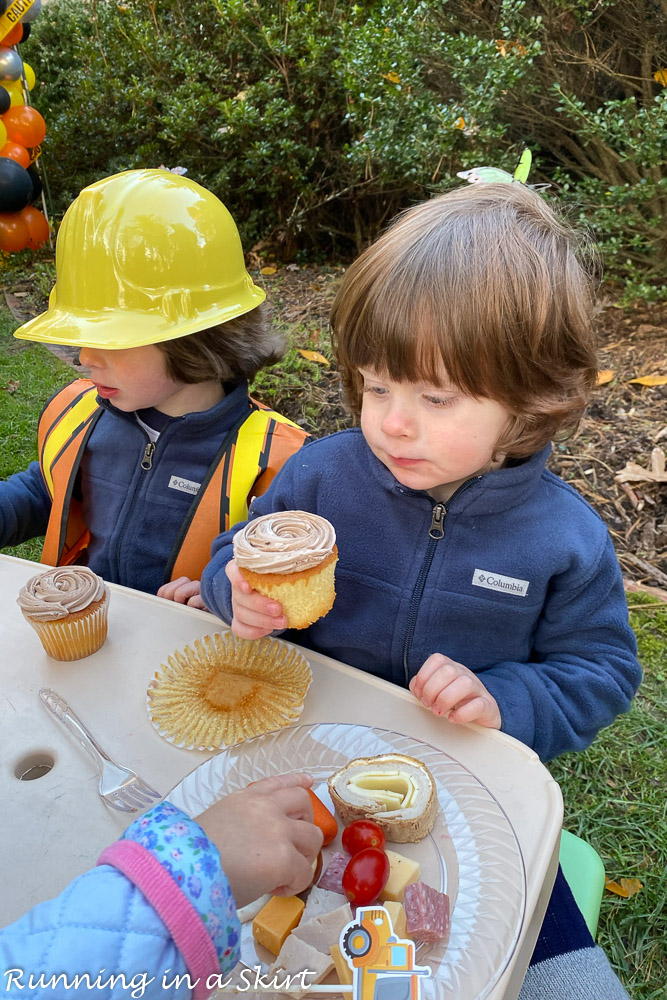 I was even able to cover Hunter's splint up and help him play some, which was nice. He was such a trooper.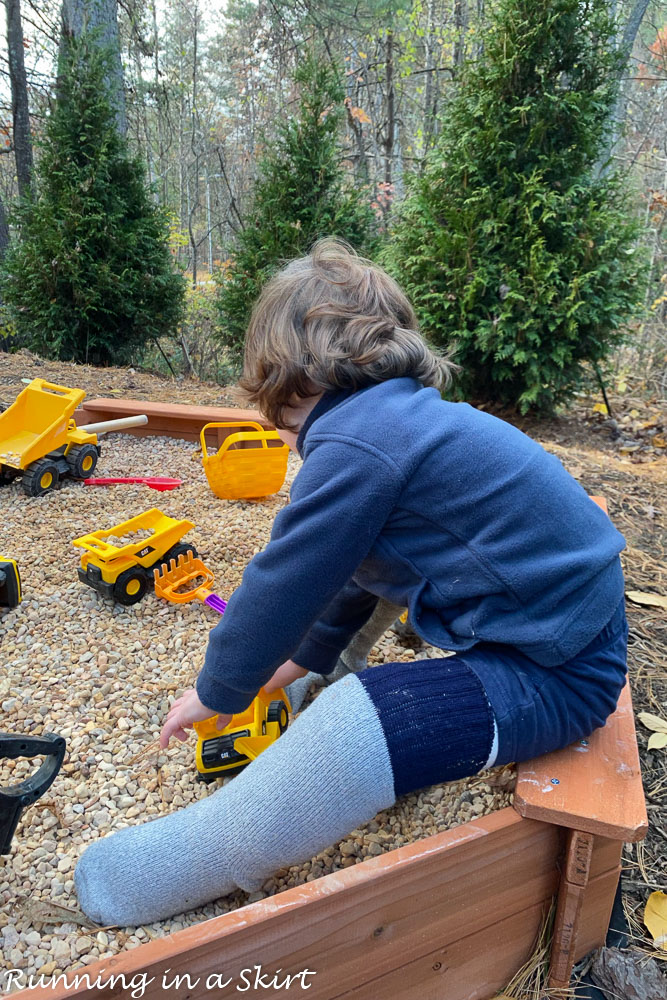 Here's our picture! We all look a little flustered from the events of the weekend, but I'm glad we got to still do something for them. Also, Hunter is wearing shorts and Daddy's winter socks because that's all we could get over the splint. 🙂 I've since ordered some larger pants for him to wear for the next few weeks.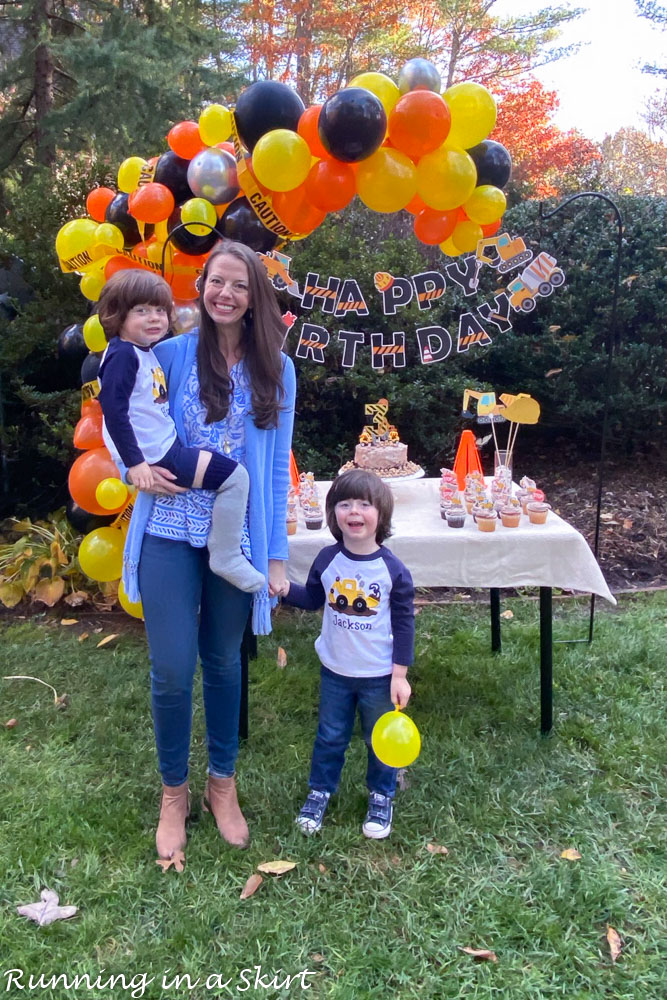 It was such a fun construction truck party, even if it wasn't exactly as I envisioned. They really seemed to love it, which is all that counts.
Here are links to all the construction truck decor if you also have a truck loving boy and are planning a party like this yourself. (Amazon Affiliate Links)
Construction Truck Party Decor Links