Hello! Hello!
Just dropping in on this New Year's Eve day to share some photos from the twins first Christmas. The Hubs and I spent it at home because we're still in a whirl of three-hour feedings and avoiding holiday germs with premies. The long weekend days all sort of blurred together, but here are some of the highlights.
I'll start with my new stockings. It's a total dream to have a mantel full of family stockings. I'm so glad this is finally my world.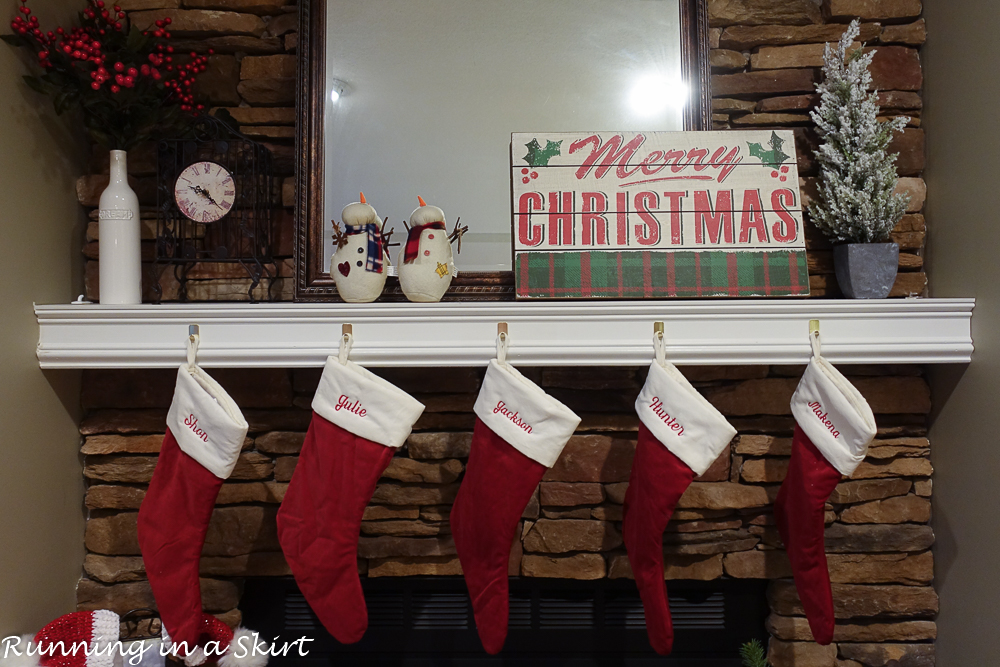 We had a couple mild days so we took the boys out for walks whenever it was close to 50. I'm finally starting to get some strength back. Pushing a double stroller up our neighborhood hills is no joke!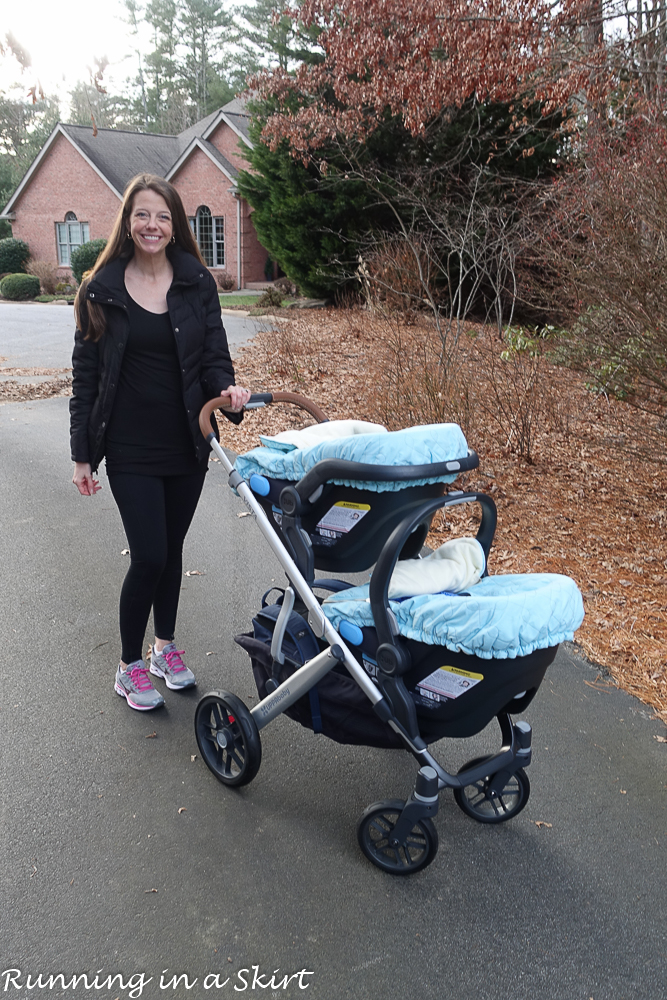 The doctor told us it would be ok to take the boys inside uncrowded places as long as no one touched them and they stayed in their carriers so we snuck in a quick meal at White Duck Taco. I can't tell you how wonderful it felt to get out!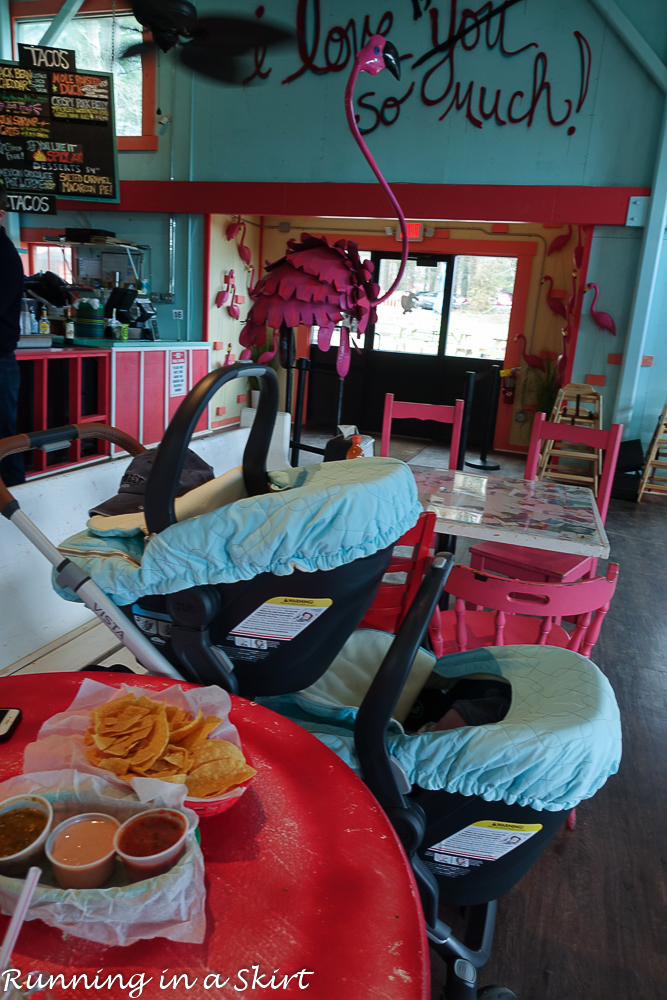 Mama had a drink and luckily everyone stayed asleep!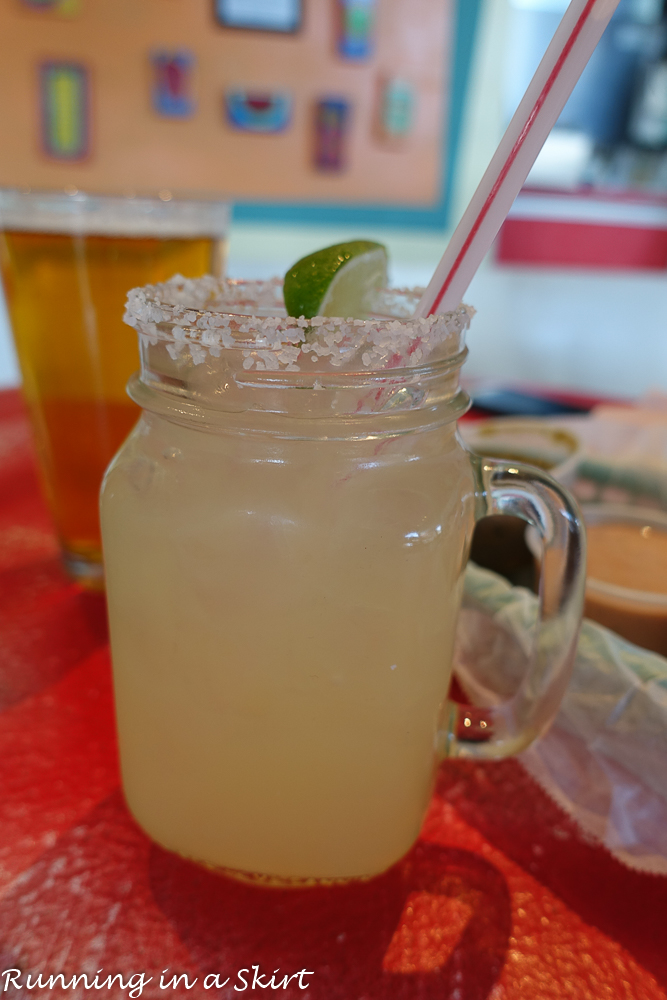 The Hubs and I also drove around the light display at Lake Jullian. It was the perfect outing because no one had to get out of the car.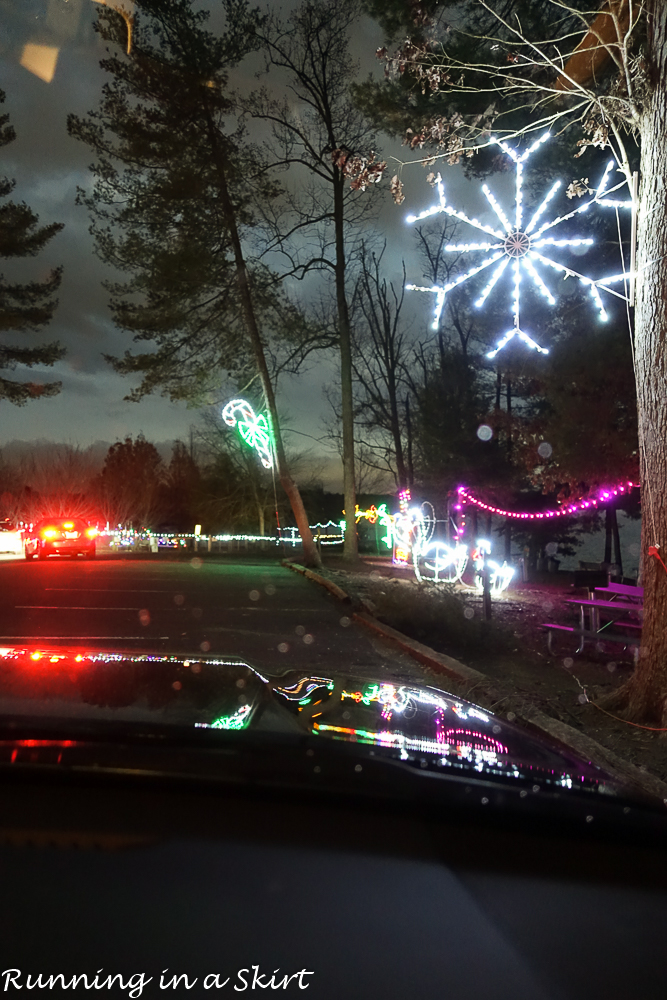 The boys were clearly impressed. 🙂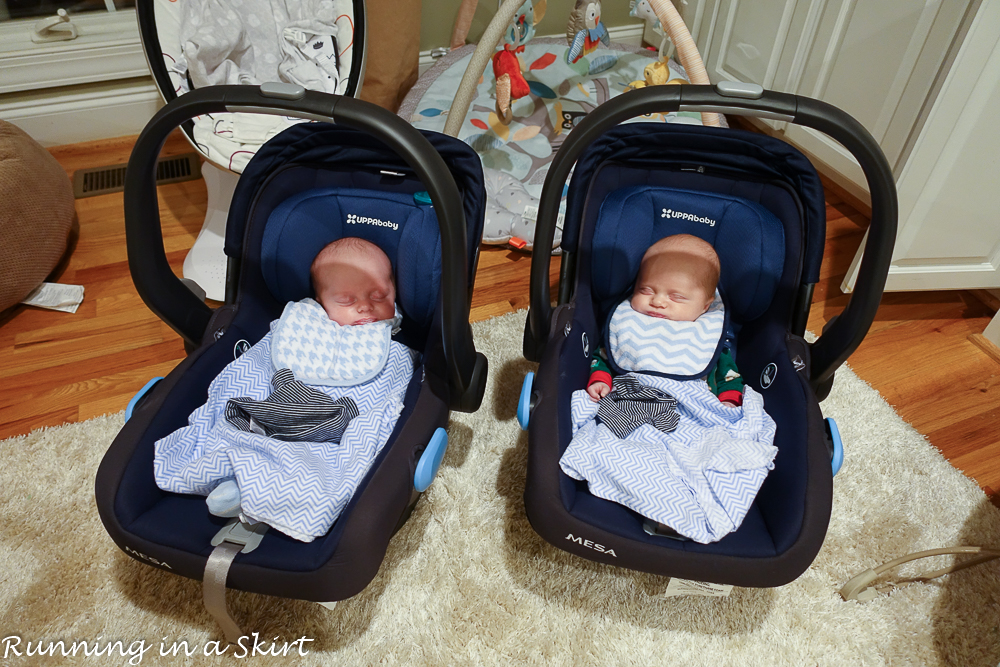 For Christmas Eve I made us a fancy cheese plate with all the fixings.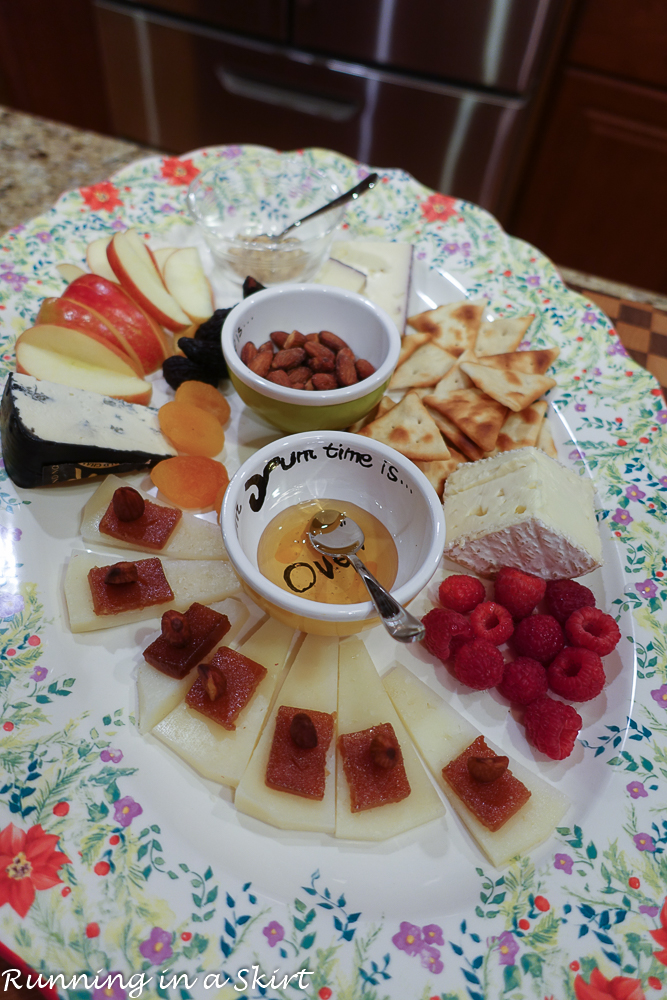 Christmas day was spent in jammies all day. I kind of thought the boys would fit inside their stockings for this photo but our boys love their food and already outgrew these.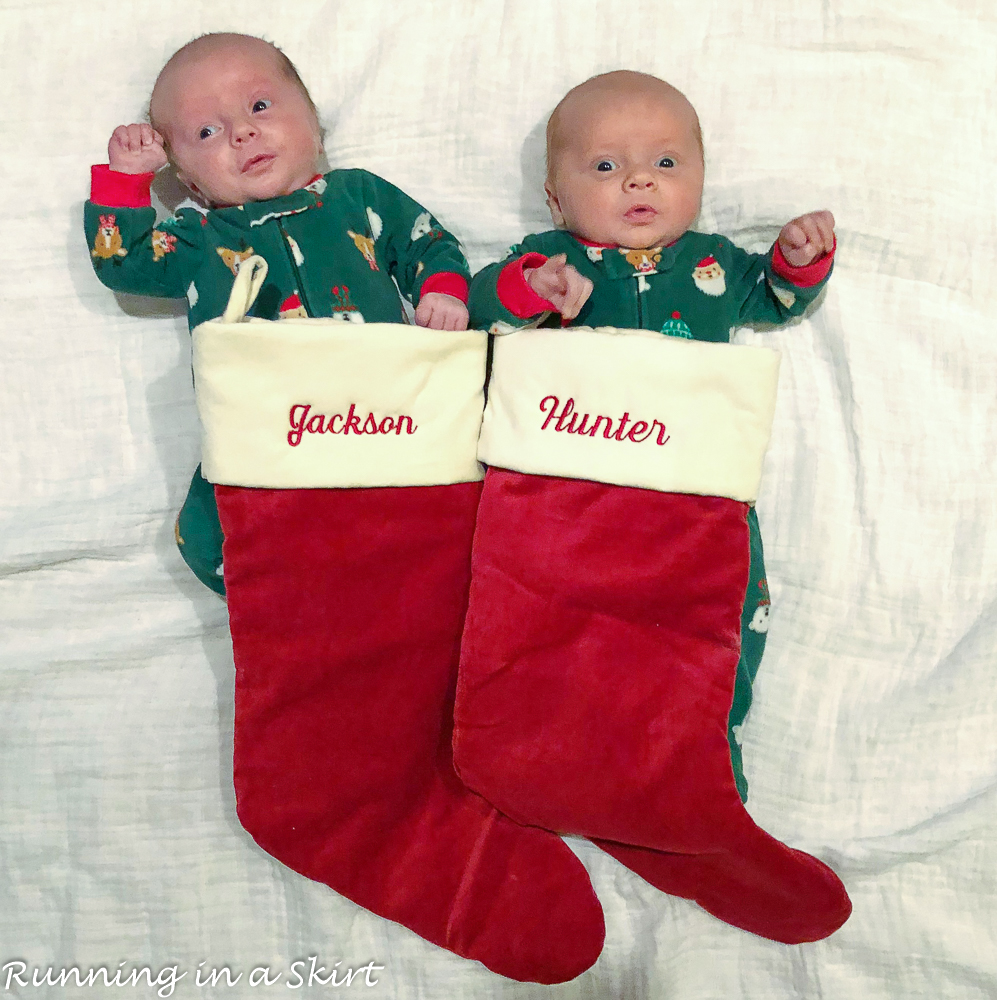 Our favorite gift was these amazing chairs for the boys from the Hubs two sisters.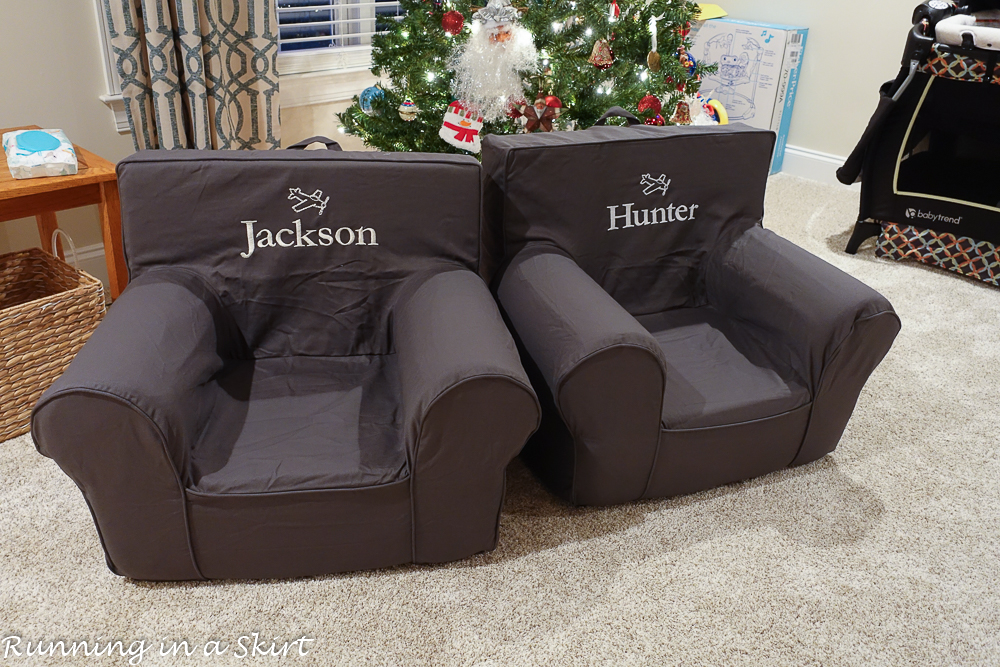 And finally, I thought I'd share a little true life moment. I really wanted a photo of the boys in their Christmas jammies on Christmas day. I got them both all dressed up and Hunter had a massive projectile spit up/ throw up all over himself and me. Everything had to be washed and all three of us were crying! So this photo is actually from the Thursday after Christmas when I was finally brave enough to try again.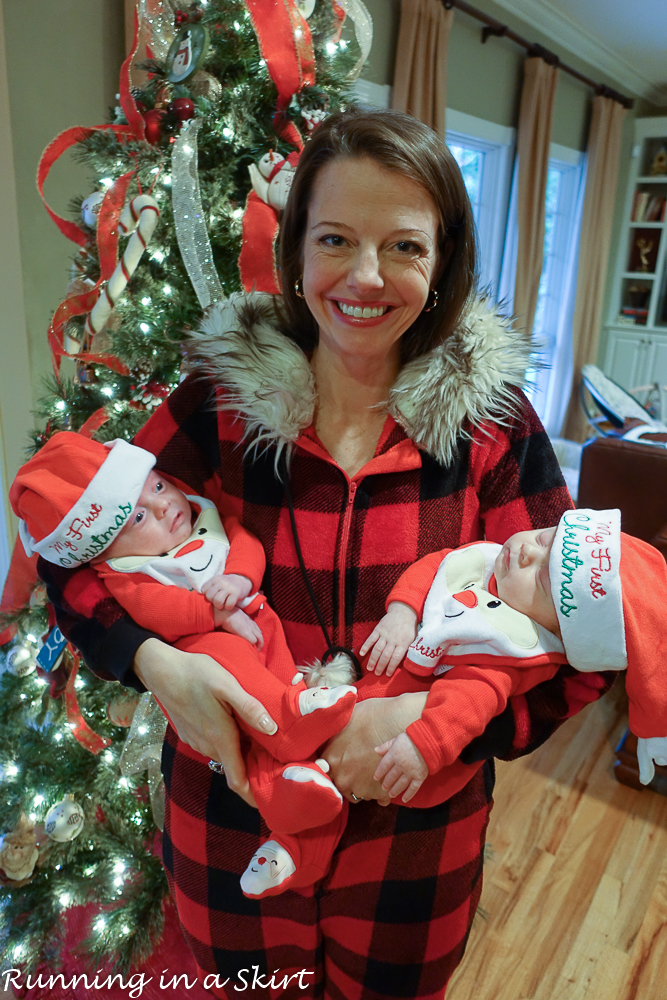 Hunter has acid reflux and has been very fussy this week. We've been working with the pediatrician to treat and care for it, but the poor little babe seems like he is in pain. I hoped for some better pictures, but once again this is as good as it got!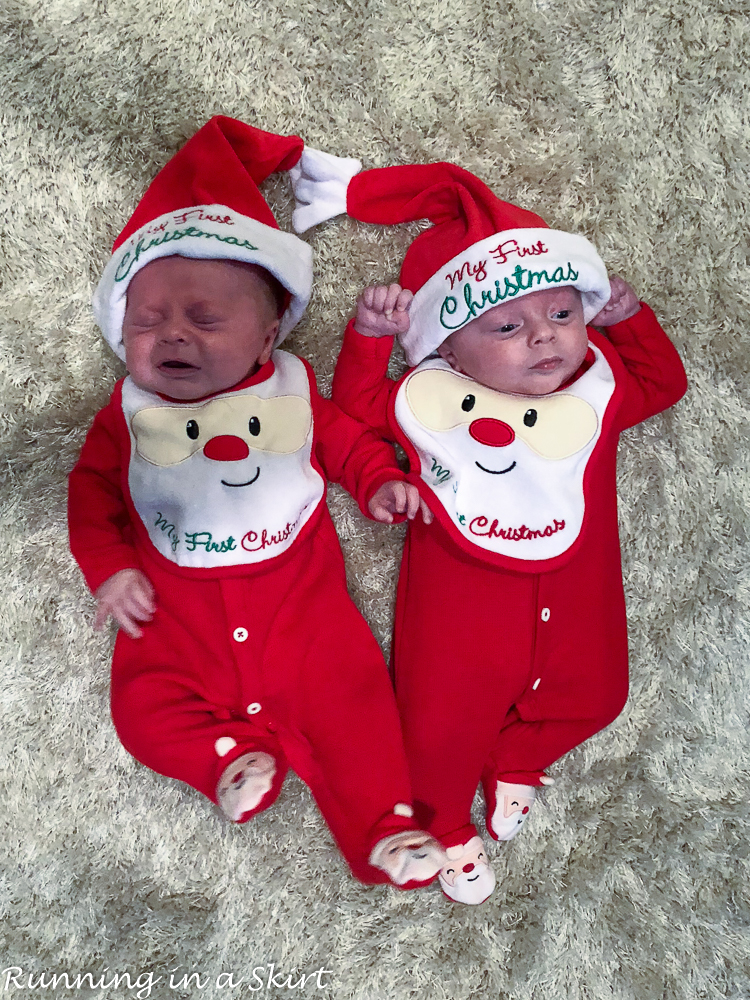 I might have to start taking photos of them by themselves and just cropping them together!
That about wraps it up for our first Christmas as a twin family. It wasn't the most exciting ever, but I'm sure by next year we'll have more excitement than we can handle. I can't wait for the year they know and understand what the holiday is all about!
I hope y'all had a wonderful Christmas too. Have a blessed New Year and come back Wednesday for some recipes to add to your January meal planning.