Hi guys!
I'm still in a blur of lack of sleep and emotions following Hunter & Jackson's arrival. Did you see their first photos? I'm going to take my time to write about their birth story and our hospital stay, but for now, I just wanted to drop in again to share a few more photos from our first days.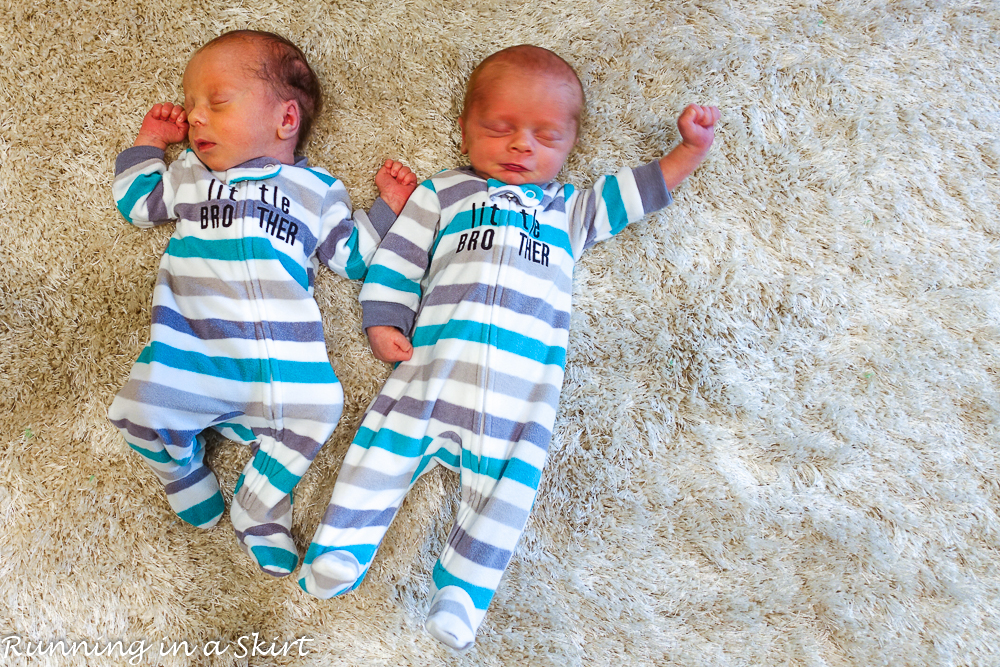 We had our first pediatrician visit Monday and the boys both were gaining back their weight and got the all clear for jaundice. They looked particularly cute in their car seats!
All of our time has been spent cycling between feedings and napping. They look like this quite a bit.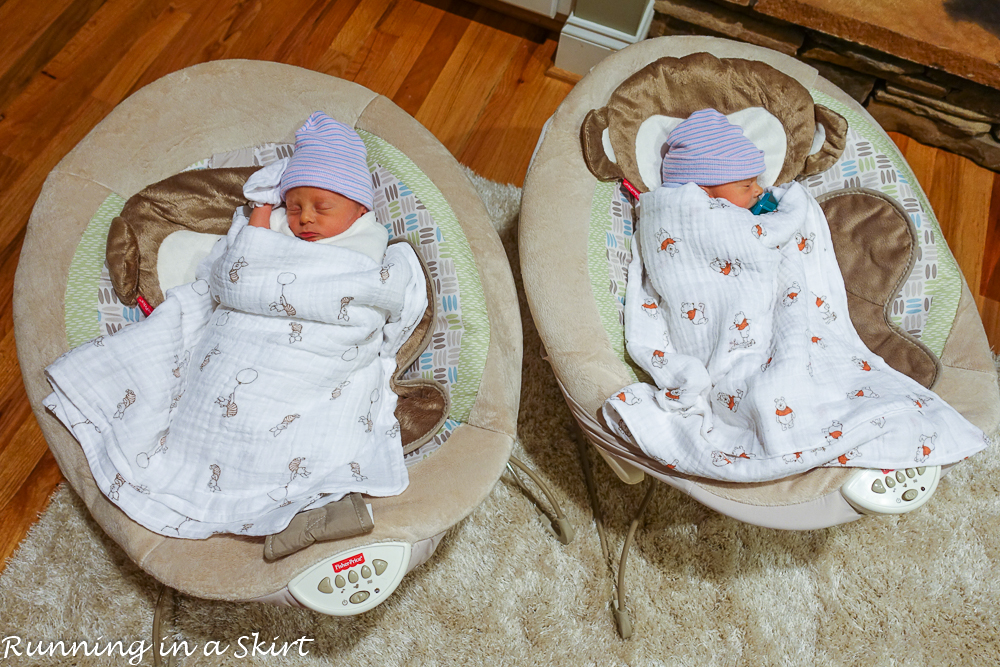 Over the weekend the Hubs family came to see the boys. Here's six out of nine of their grandchildren!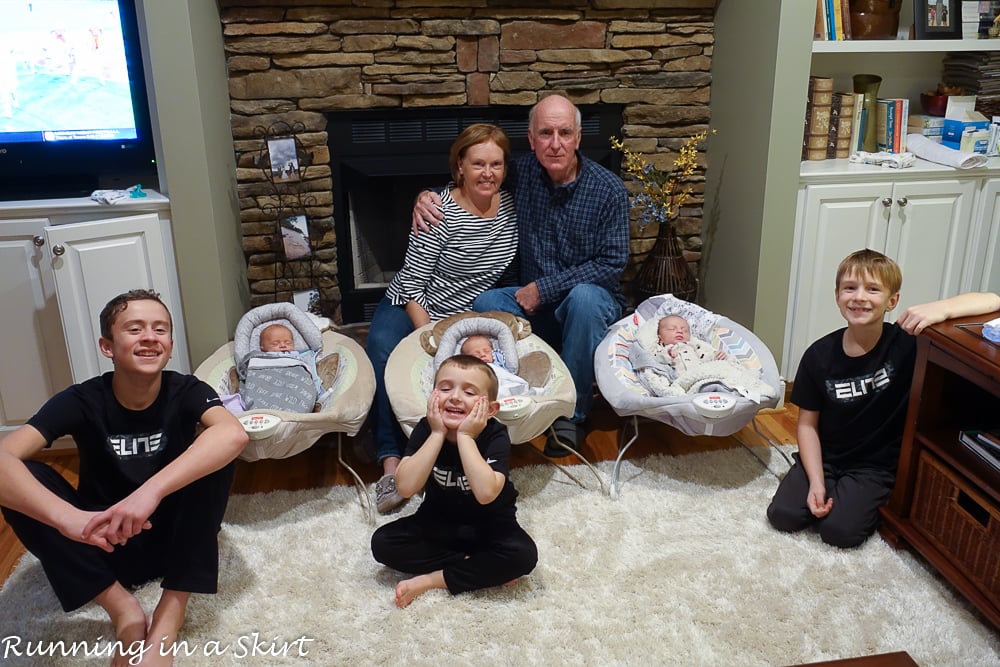 The Hubs Mom has been with us last week and is staying through this week to help. She has been amazing and I don't know what we would have done without her.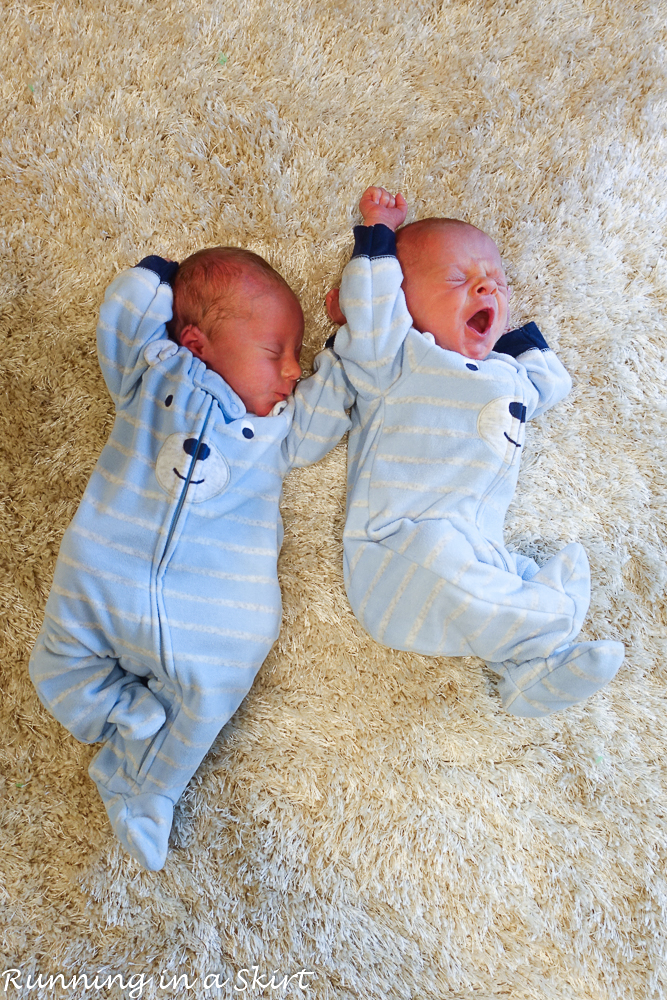 My Sister-in-law Megan brought her baby Keegan who was born just two short weeks before the twins.
It was so sweet to see them all together. I know they will grow up great friends.
We're slowly settling into being a family of five!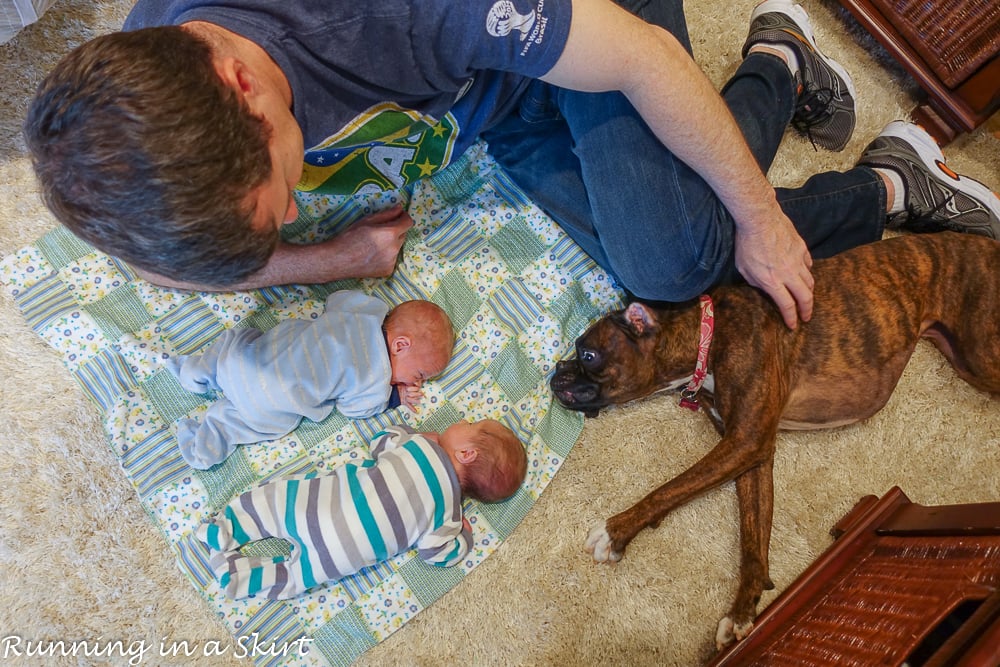 And yes, I still count Makena. 🙂
Life feels very surreal and very magical right now. I'm trying to soak it all in and memorize the moments because I know this time is so fleeting.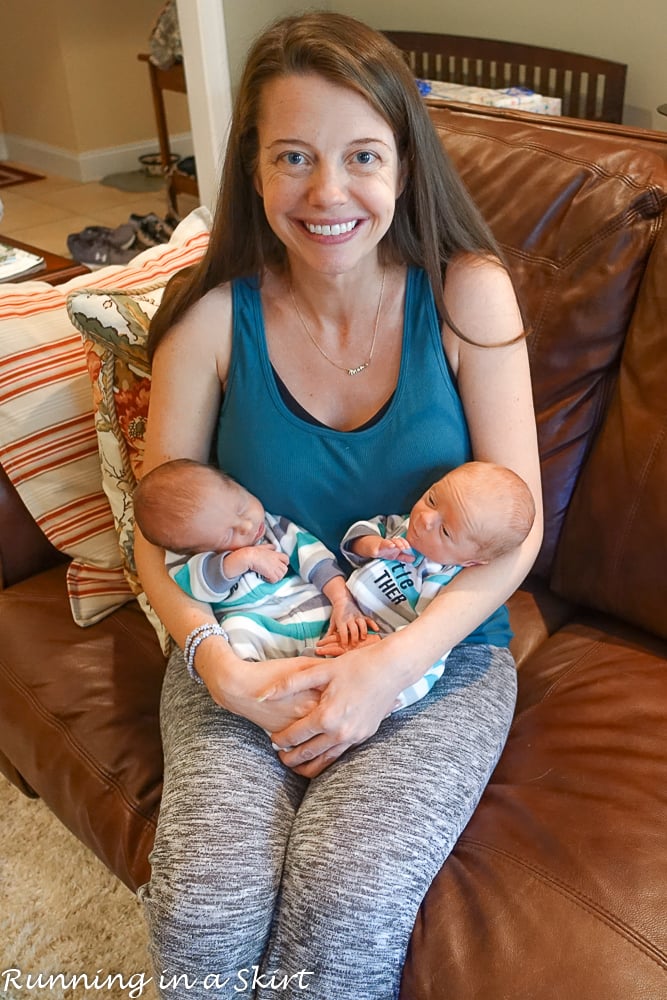 I have a new holiday recipe for you coming up on Wednesday and more baby cuteness to come soon...
On a side note has anyone experienced post-partum nausea? I've been fighting a wicked case and was wondering if anyone had the same problem and how long it lasted? 🙂
Catch Up Here