Hi everyone,
Before we get into the pregnancy talk, I wanted to send my love and prayers to anyone along the NC coast right now. Asheville is a long way from the coast, but are still expecting a lot of rain from the system. We don't live in a flood-prone area though, so we should be fine but it might be a messy weekend.
I've had quite a couple of weeks! Two dream baby showers (Pittsburgh Family Shower & Aviation Themed Shower) and one mini-babymoon. It seems like time is moving way too fast. I have my last showers this weekend and more family is coming in town for them. So many joyful things have happened since our last update, but in all honesty, the past couple of weeks have been much harder and humbling for me pregnancy wise. I officially started the third trimester last Sunday or this Sunday depending on when you are reading. I knew a twin pregnancy would be hard, but it's been a challenge for me to accept not feeling well daily and having to slow down so much. I'm a little scared of how I'm going to feel in a month or so. I know it will all be worth it in the end and I'm not complaining, but I'd be fake if I said I was doing great. Again, not complaining... just keeping it real.
I've had one regular OB appointment over the past few weeks and a second heart scan at the high-risk doctor. Both the scan and appointment went great. We even got to see their faces with a brief 3D scan! The boys are still measuring ahead of schedule and they look perfectly healthy which is such a blessing. I'll take healthy babies and feeling bad versus the opposite scenario any day of the week!
So much has changed since the last update, so let's dive on in!
Twin Pregnancy Weeks 23-27
Bump Watch...
The bump is growing fast! When I went to the doctor at 26 weeks she said I was measuring at almost 29 weeks, which is normal with twins. They said it would start growing much faster in the coming weeks too. Here's a 24-week shot...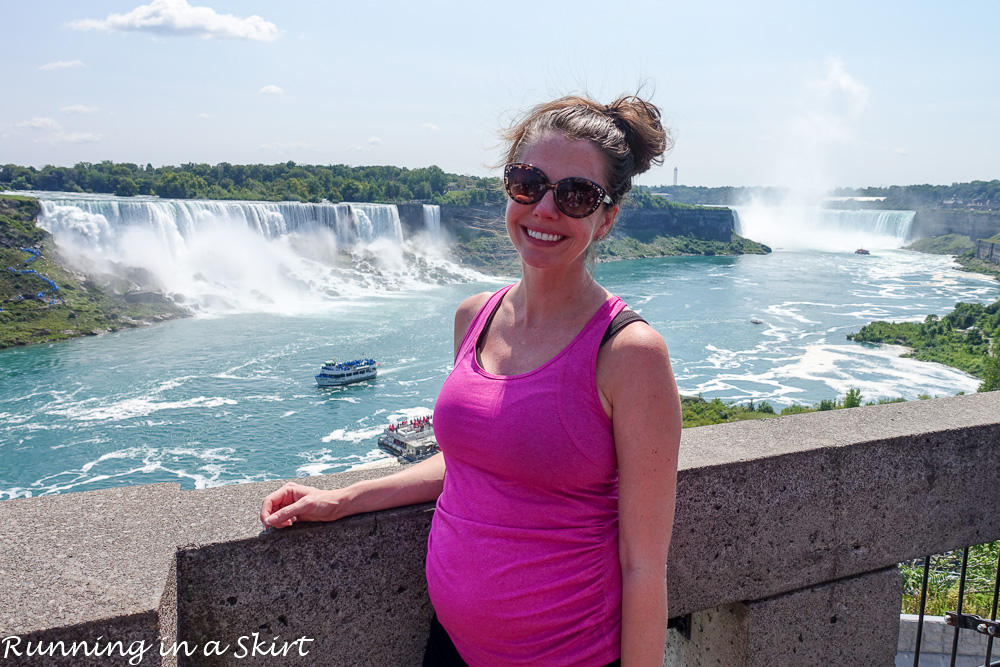 And a 26 week shot...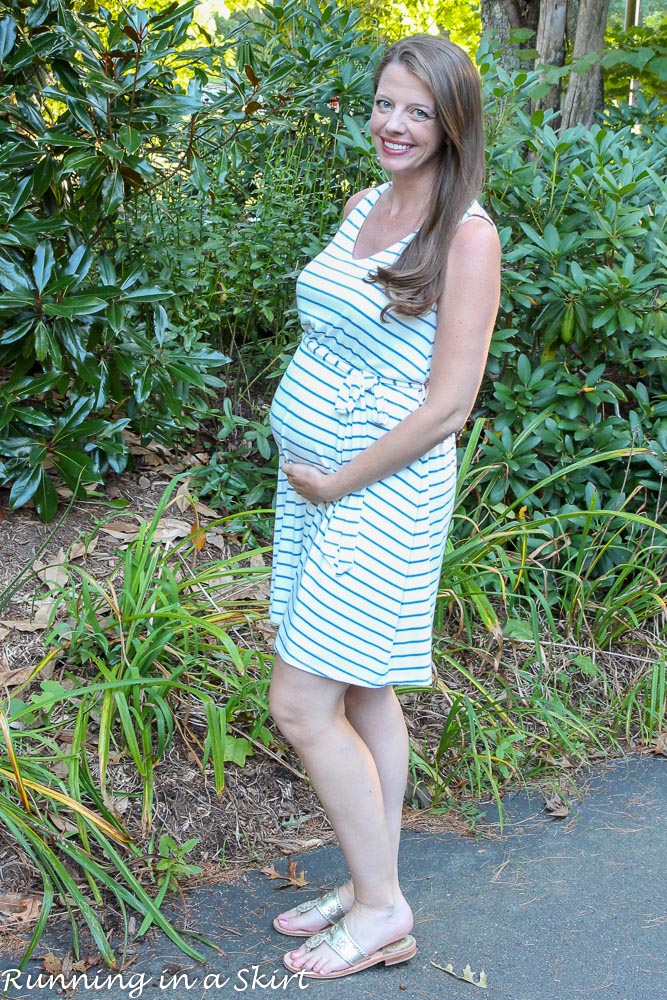 I have two doctor's appointments next week. One with the high-risk doctor for a growth scan and one with my regular OB.
How I've Been Feeling...
As I mentioned above a lot has changed since our last update. I hit 24 weeks and all of a sudden really started to feel the extra weight, bump and started to have trouble doing things. On my birthday I was trying to go for a run/ walk but I turned my ankle on a hidden metal pipe sticking up in some grass. While trying to keep from hurting the ankle worse I also ended up tweaking my knee. The doctor said my ligaments are loose from being pregnant and I probably wouldn't have otherwise hurt myself. The injuries were very minor but they kept us from doing as much as we wanted at Niagara Falls for our mini-babymoon. Once they healed I found myself having even more trouble getting around. I also found that even sleeping on my knee funny made it achy.
My heartburn was unbearable around 24 weeks and my doctor switched me to Omeprazole. I had a rough four days transitioning to the new medicine but when it kicked in it really, really helped. It came back with a vengeance just this past week and I swear even water triggers it. It hurts in my back often much of day regardless of what I eat or do.
Any bending down hurts, I am very swollen and it's already hard to put my shoes on. Plus only a few pairs of flip flops fit! On top of that if something falls on the floor it's basically dead to me.
I've been trying to rest as much as possible and honor that my body isn't feeling well, but it hasn't been easy with so much going on!
Highlights...
The twins got showered with so much love in Pittsburgh for the family baby shower!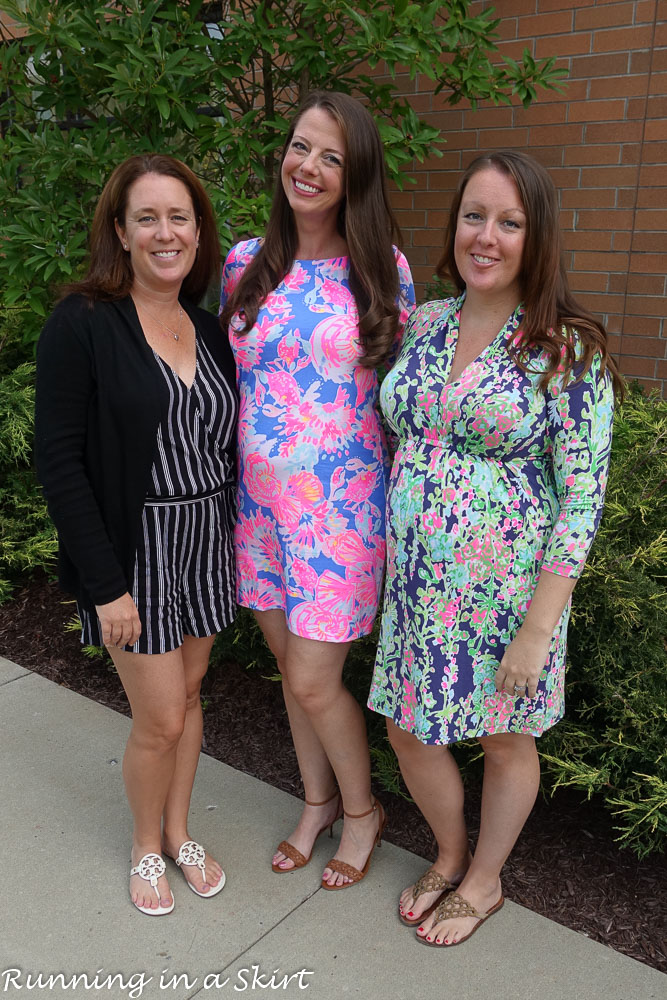 I also had the best time at my girls' shower in Asheville.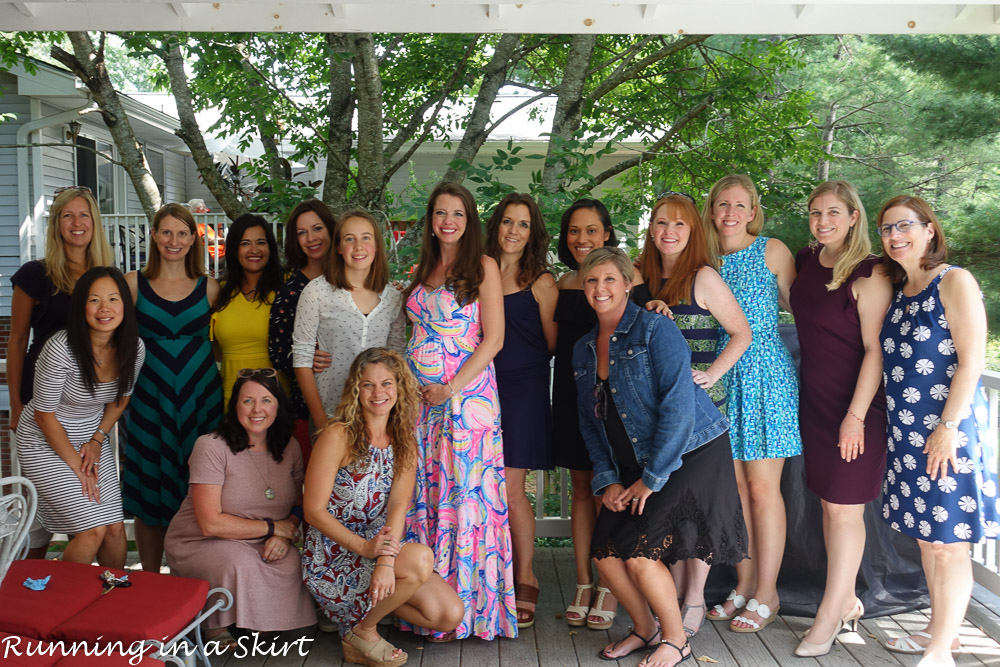 We also went on a mini-babymoon to Niagara Falls!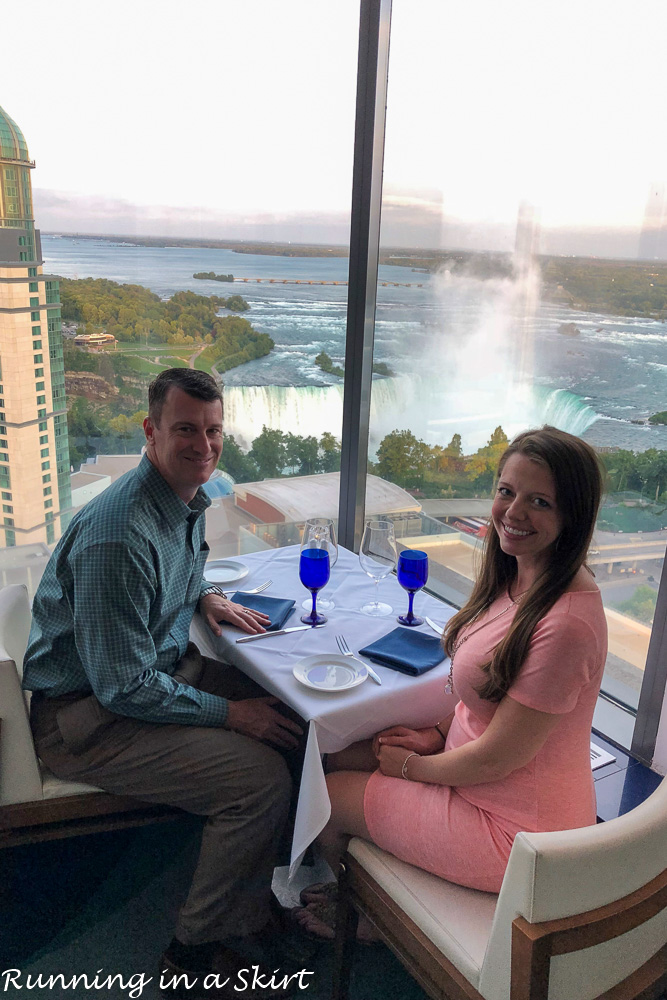 I was supposed to have my maternity photo shoot this past weekend but it got canceled due to bad weather. Hopefully, we'll be able to do a makeup date next week. This weekend I'm looking forward to our last showers... couples shower luau and a cookout our street neighbors are throwing for us.
Food Aversions or Cravings...
I'm not as hungry as I was earlier in the pregnancy and I can't eat too much at a time. I've overeaten a few times and felt miserable, so I'm trying to avoid that. I had been craving chocolate chip cookies, which were easy enough to get my hands on.
Fitness...
I was still doing my running intervals up until I turned my ankle on my birthday (24 weeks) after that I started walking again and honestly found myself getting really tired just walking. My neighborhood is really hilly and walking up hills is SO hard. As I got closer to the end of the second trimester I've found my walking slower and even uncomfortable at times. So needless to say, my running days are officially over until I heal from delivery. I honestly cried over it, but I know I need to listen to my body and my body is telling me I'm done. Even though it's been hard, I've been trying to get in at least some sort of walk daily... some longer than others.
I also have gone to a few prenatal yoga classes which have been amazing. I've felt energized and less stiff after them. I'm going to try to do them more often for as long as I can.
Maternity Clothes...
I am still wearing a handful of summer dresses, shorts, and shirts.
I went to the mall this past weekend and picked up a pair of maternity jeans and ordered some leggings and a handful of sleeved shirts for when we get our first cold snap. My neighbor also let me borrow a bunch of her fall/winter maternity clothes so I'm hoping to not have to buy too much since I'll only be pregnant for a few months in the cool season.
Nursery...
The Hubs and I made a huge dent in our nursery this past weekend! My incredibly generous in-laws sent us nursery furniture and the Hubs put it all together pretty quickly. We spent a few hours last weekend going through our shower gifts and organizing them. There is still a ton of decorating, organizing and details to finish, but the big stuff is DONE! Poor Makena spent the day just confused and clingier than normal.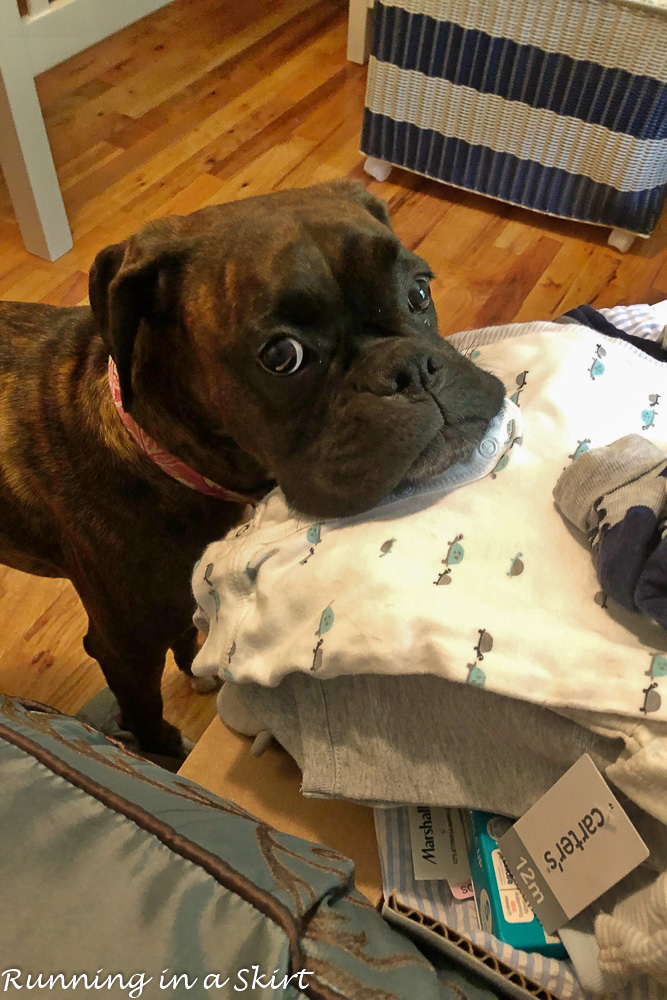 Gender and Names...
They are still boys (they flashed us at our scan- lol!) and we have narrowed it down to just a few name choices!
Catch Up Here