Happy Monday lovelies! What a weekend! We're finally getting out of the rain from Hurricane Florence and it's been nice and soggy most of the weekend. We are ok though and don't live in a flood-prone area of town. I'm sending lots of prayers to the rest of the state who hasn't been as lucky. This is how Makena feels about the Hurricane... so annoyed!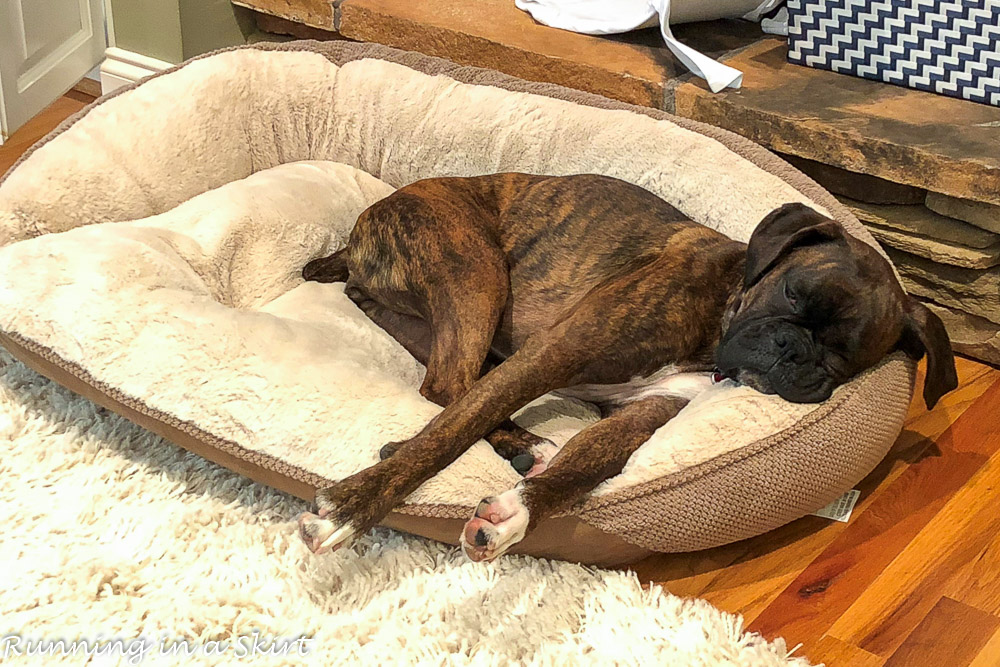 It was also a big weekend because my Dad, his girlfriend, my Brother, Erica and Erica's Mom Sue came up for our couples baby shower. It was a luau theme and was beyond my wildest dreams. Our neighbors also insisted on celebrating the twins and we had a casual cookout for them on Sunday night. I still can't believe how many people did SO much for the twins and us and I am overwhelmed by the generosity of our friends and family. I'm of course working on a recap of the last showers and will hopefully have those for you on Friday.
In other baby news, I have two doctors appointments this week and if we get a clear afternoon we are going to do my maternity photos that got rescheduled a few weekends ago.
Currently I'm…
Reading…
One of the doctors at my OB has twins and suggested Mothering Multiples as a good read. I'll take all the help I can get, so I ordered it.
I'm also slowly making my way through The Atomic City Girls. It's a great historical read!
Listening…
I bought the new Kenny Chesney album, Songs for the Saints when it came out and I love it. It's one of those albums that feels like you've been listening to it forever on the first listen. All the songs are great but the title track and Better Boat are two of my favorites.
Watching…
THIS. IS. US.
HOW did I resist watching this show for so long? I am obsessed. The whole multiples pregnancy thing hits a little close to home. The episode where Mandy Moore needs help getting up and duct taping flip flops to her feet felt a little too much like my current life.
Wearing…
A lot of the clothes I was wearing all summer are starting to get tighter and it's still too warm for the fall stuff I bought, so I've been wearing the same few things over and over again. It just seems silly to buy more clothes especially since this will be my only pregnancy.
Eating…
I accidentally bought two huge bags of kale last week, so lots of salad and I made Kale Pasta one day last week.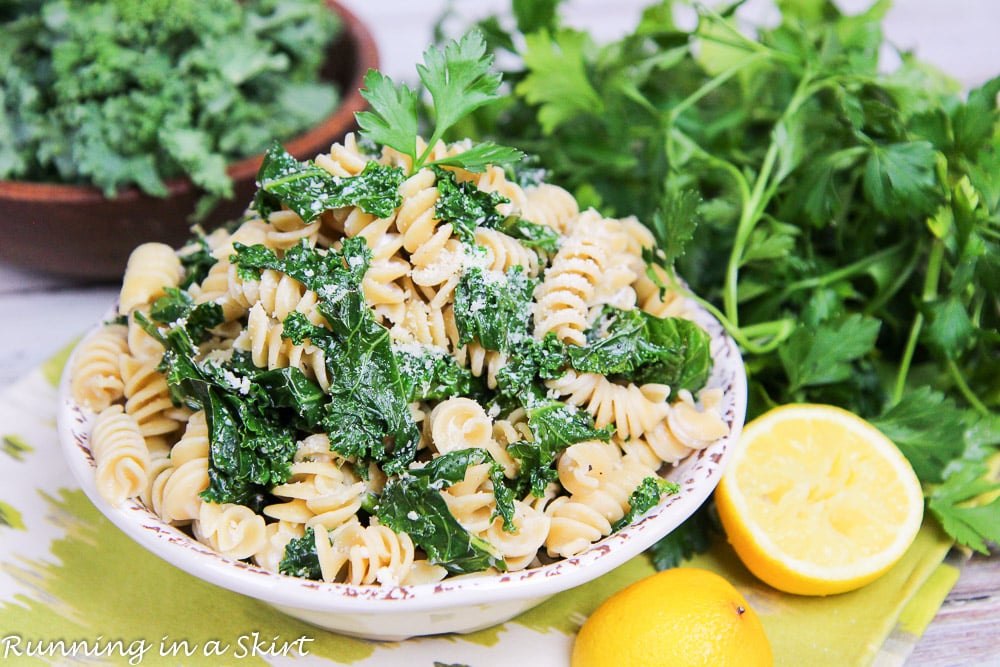 I've also been enjoying ice cream after dinner! I'm going to miss that when I'm not eating for three.
Drinking…
Water. water. water. I should just change this category until I'm not pregnant!
On a completely unrelated note, I did go and walk at the Biltmore Estate last week before the storm hit. The sunflowers were already fading for the season but these two made me laugh.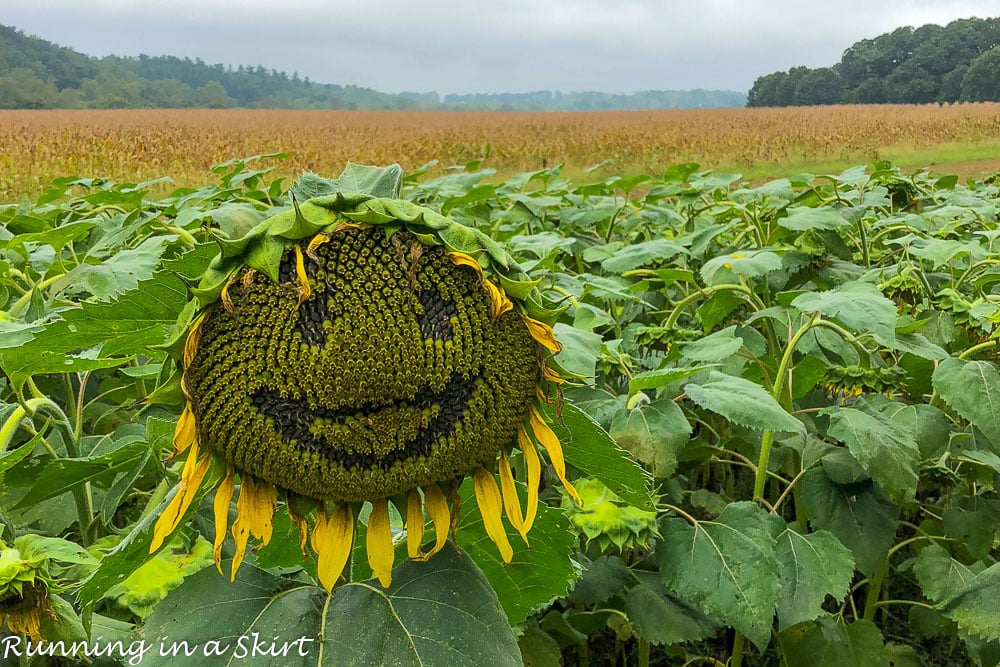 It felt a little ominous with the dark clouds and dead sunflowers!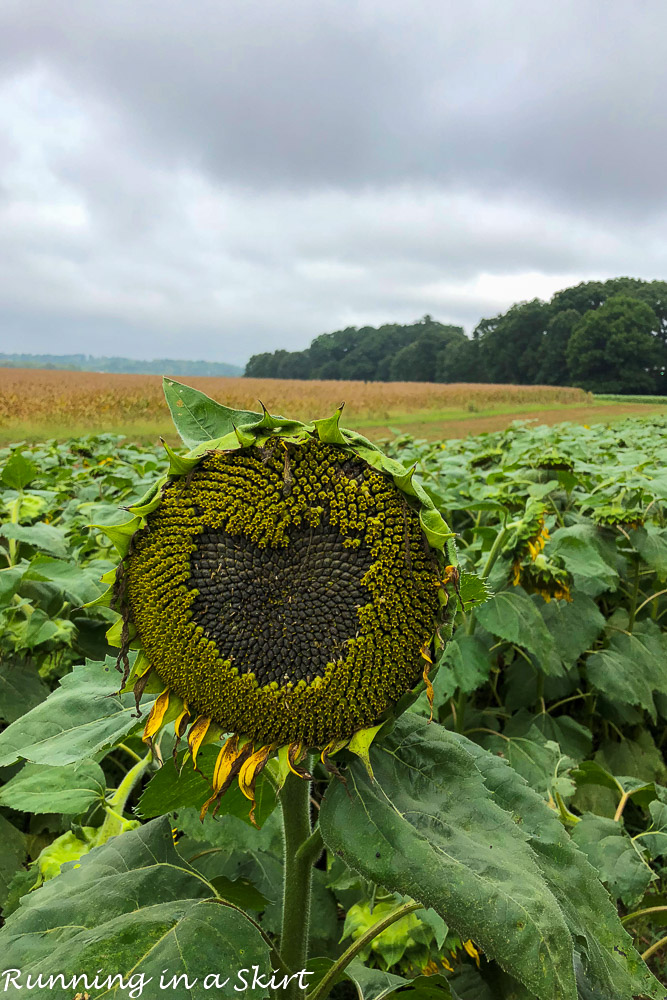 To compare, this is what it looked like just a few weeks ago! They are both beautiful in their own ways.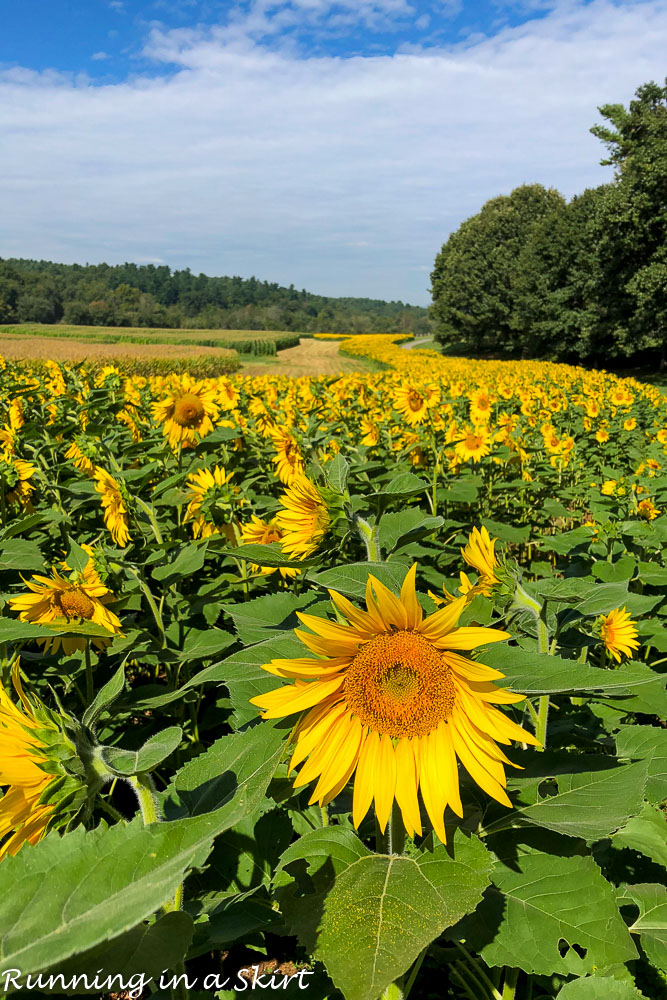 Indulging…
The Hubs and I are going to take one last beach weekend this weekend. The doctor said after this weekend we're grounded, so we decided to make the most of it and go to Hilton Head... if it escaped damage. If not, we'll find somewhere else. I've been craving some beach time, so I can't wait.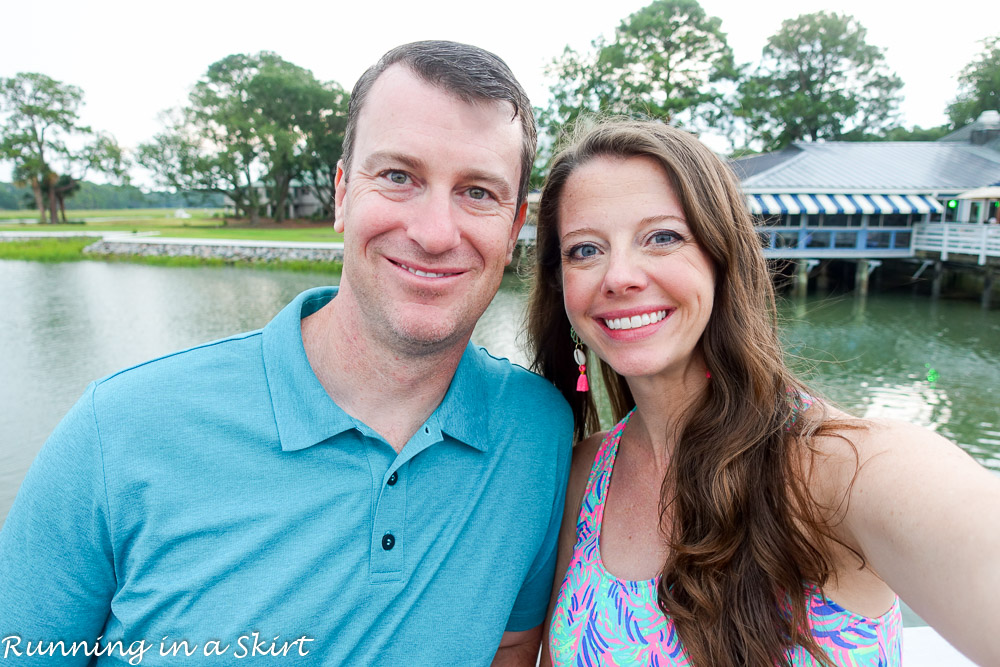 Anticipating…
I can't believe how fast this pregnancy is flying by. After trying to get pregnant for so long it feels like this part has gone by in a blink of an eye. The past few weeks of pregnancy has gotten hard so I'm so nervous to face the last trimester with two babies, I'm also equally nervous to bring two babies home... but I'm also really looking forward to it.
Praying…
I'm still praying for the boys daily that they will make it to as close to full term for twins (38 weeks) as possible. I know an early delivery is a very real possibility, so I'm praying they bake as long as they can!
I hope you guys have a great Monday. I'll see you back here Wednesday.
I've been doing a monthly Currently… post since August 2015. Catch up HERE! Thank you so much for reading today and for your comments.
This post does contain affiliate links. I will earn a small commision on purchases, but the price for you is the same and it costs you nothing. Thanks for supporting Running in a Skirt!
Your turn!
Answer one of the Currently… prompts above.