Hi everyone,
I am baffled that we are already flying halfway through this pregnancy. It feels like the 5 years it took to get here crawled and now time is at warp speed.
I also feel like the past few weeks have brought some pretty dramatic changes to my pregnancy. I went from feeling kind of pregnant to really pregnant and knowing things are only going to get more interesting from here on out. Here's how things have been going the past few weeks...
Twin Pregnancy Weeks 19-22
Bump Watch...
I feel like my bump went from hardly noticeable to very noticeable around week 20.
17 weeks...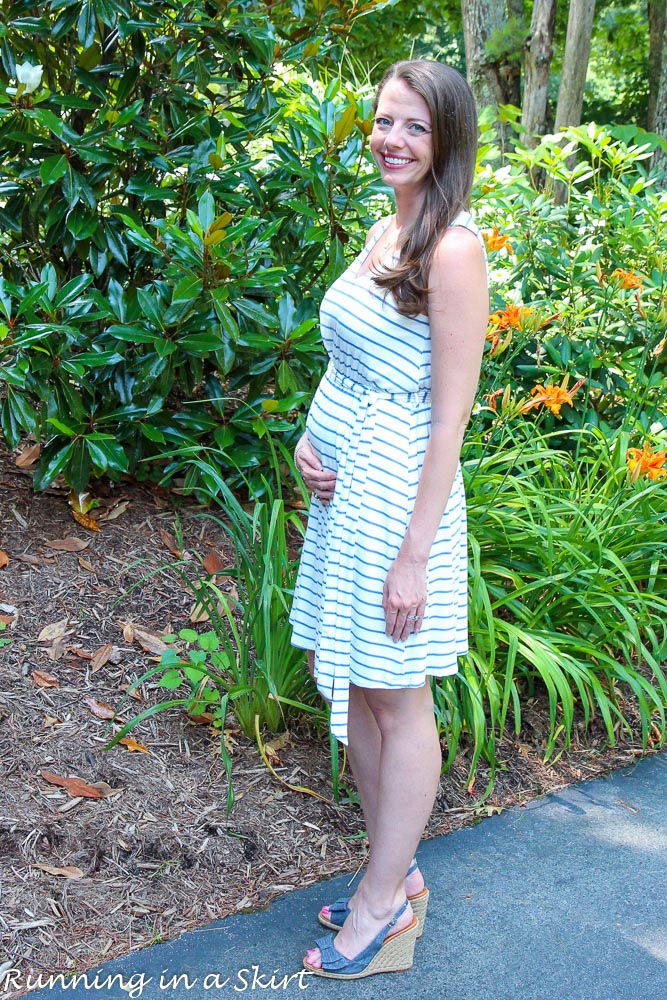 19 weeks...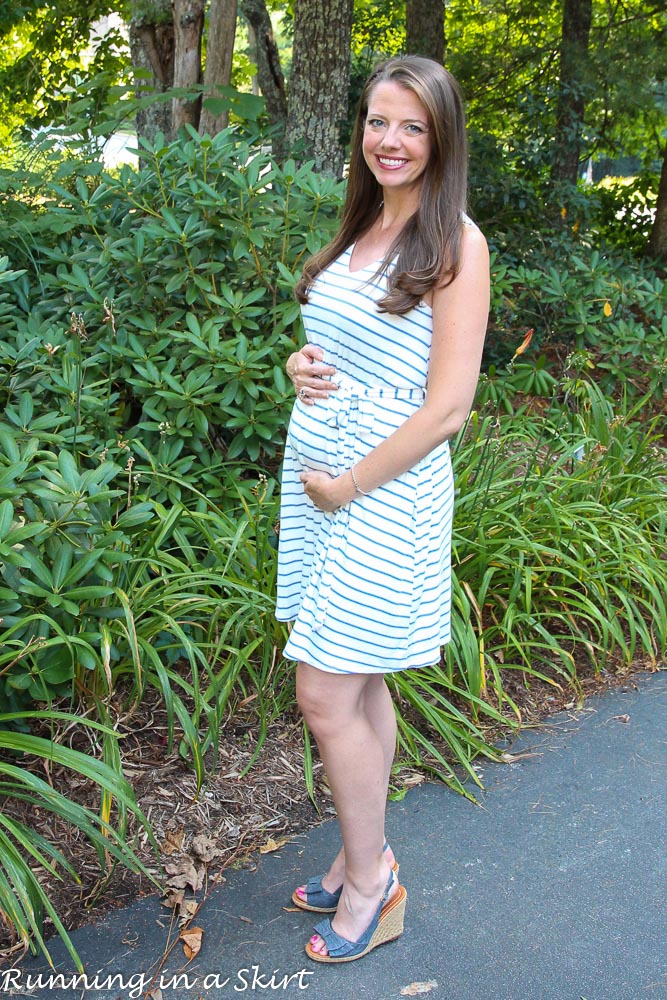 21 weeks...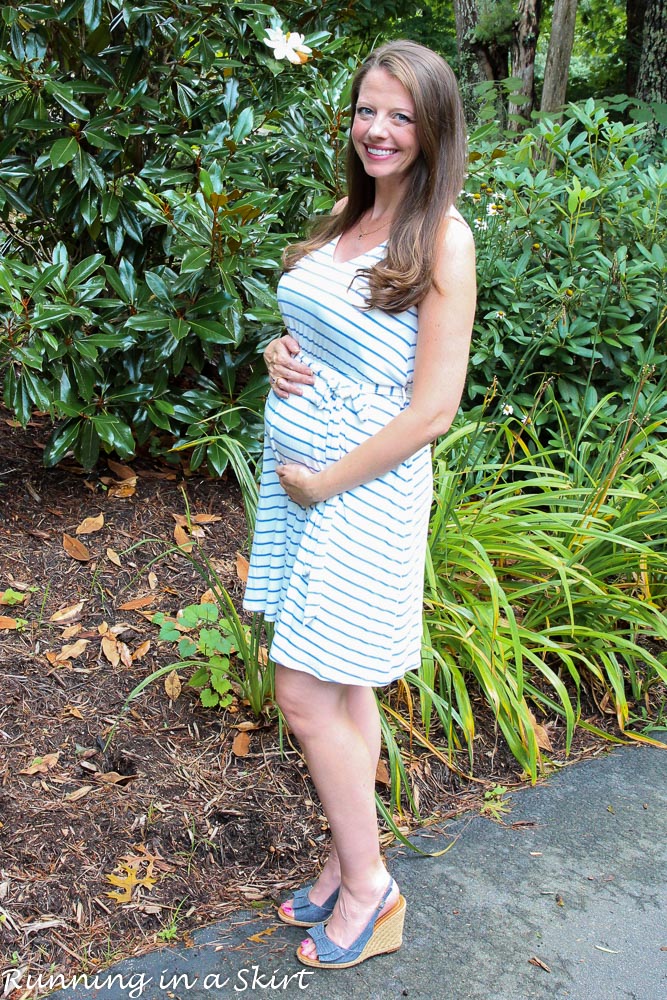 I had a doctor's appointment with the regular OB at 21 weeks and they measured me for the first time and said I was measuring about a week ahead, which was normal for twins. They said in a few weeks I'll start to jump several weeks growth at a time... which honestly totally freaks me out!
How I've Been Feeling...
As I mentioned above during this time period I went from feeling like I had some annoying symptoms of pregnancy to actually feeling pregnant. The extra weight and belly are already starting to weigh me down and I've noticed swelling in the evenings already. The doctor told me that it was normal with twins and I should just expect all the harder symptoms earlier than women carrying one baby. I've also already been having trouble getting up if I sit all the way on the ground. YIKES! I started noticing all of these things especially around week 21. I had one day that week where I didn't do hardly anything because I wasn't feeling well. I've been trying to really honor my body and listen to those feelings.
Probably my most annoying symptom remains heartburn. Sometimes I dread eating dinner because of the pain I'll get afterward. I've been taking Zantac which helps, but not completely. It feels a lot better when I'm cooking my own food at home and eating out really seems to trigger it. The doctor said she had another medicine for me to try if it keeps getting worse and I decided to give it a few more weeks before I tried that.
Once again I am not complaining... just documenting. 🙂
Doctor's Appointments...
I only had one doctor's appointment during the past few weeks with the regular OB. We got a quick ultrasound to see them and also heard their heartbeats. They are both breech but they've said that could change a dozen times between now and delivery day. She answered some of my questions but it was otherwise an uneventful appointment, which is probably the best kind these days.
In the coming weeks, we have another regular OB appointment and another ultrasound with the high-risk specialist. They will be looking at the babies hearts to make sure there aren't any problems.
Highlights...
These well-traveled babies got to go to Hilton Head for the weekend at week 19.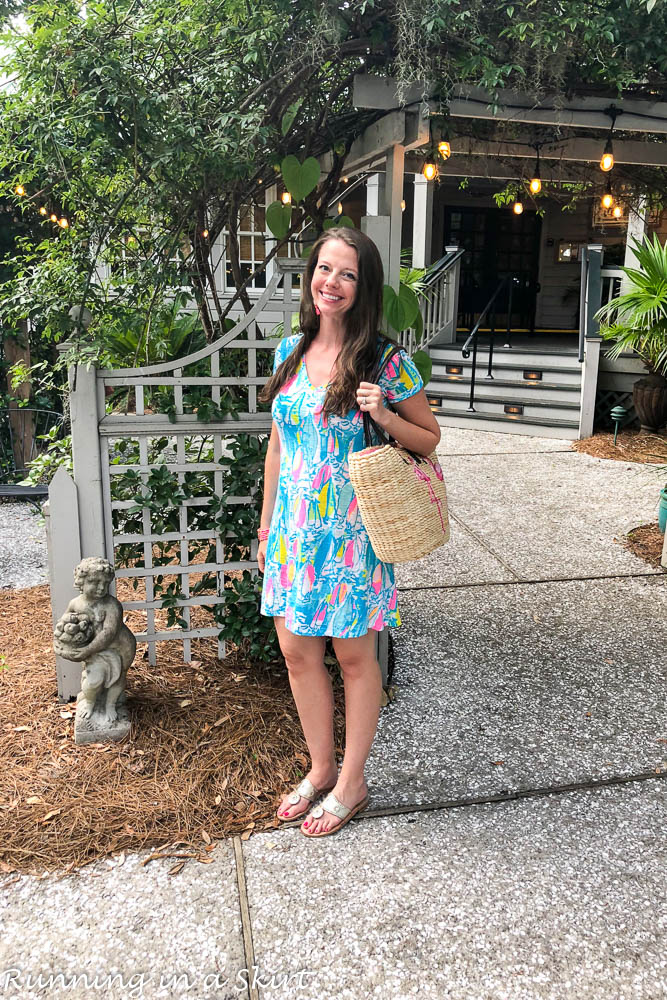 They also spent a week at Deep Creek Maryland and also visited their Great-Grandmother and Aunts and Uncles in Ohio.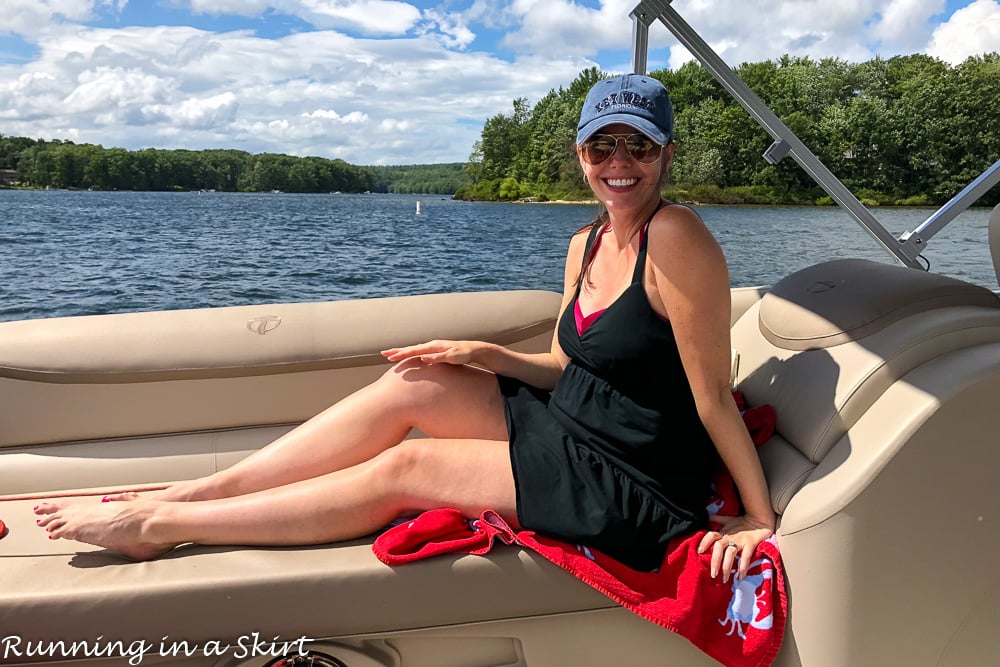 Food Aversions or Cravings…
The strangest thing happened at week 21. The crazy intense hunger I had been feeling finally subsided a little bit. I am still a lot hungrier than I was, but it was nice that it finally let up a little bit.
My only craving was classic from the box Velveeta Shells and Cheese... which I never normally eat. The craving hit me in the grocery store and I picked up a box. It was all I could think about so I made it for dinner. I served it with roasted broccoli to balance it out and it was the most delicious thing I'd had in ages. I've got a feeling the babies are going to want it for dinner again. 🙂
Fitness…
I've started to slow down with my running. Week 19 running was really hard so I decided to cut back the time I was actually running to 3 minutes running and 2 minutes walking instead of 4 minutes running and 1 minute walking. The change made a huge difference. I couldn't find a safe, non-hilly place to run in Deep Creek so I ended up using a local gym's treadmill and kept up with my intervals there. The next week at home I ran some outside and some on my treadmill because of the rain. The 3-minute run intervals are already starting to feel even harder and I have a feeling I might need to cut back again here soon. I think if I can keep up any sort of running through August it will probably be a miracle. The doctor hasn't given me any sort of cutoff but just told me to do it as long as it feels ok. I'm honoring how I feel each day and taking it slow. Once I stop running my plan is to walk more and do more prenatal yoga if I can. I'm also very realistic that there may be no fitness at all by the end of this journey.
I did take the babies for another short hike in Deep Creek which was fun!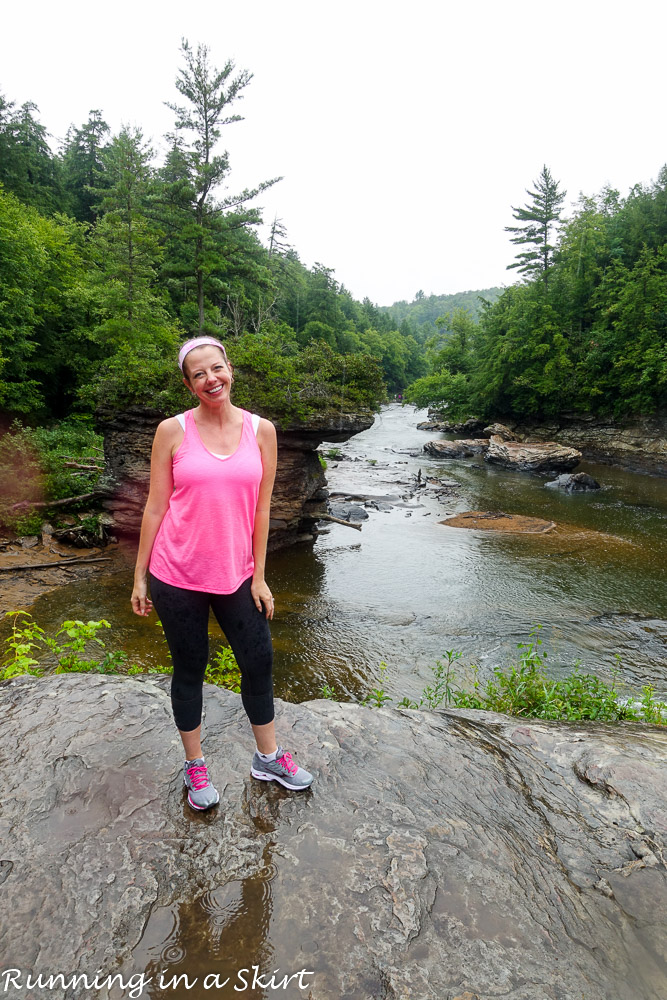 Maternity Clothes…
I'm officially hardly wearing any of my regular clothes and rotating through a small selection of maternity clothes. The tighter dresses are starting to look a little cuter, although I still feel a little self-conscious in them.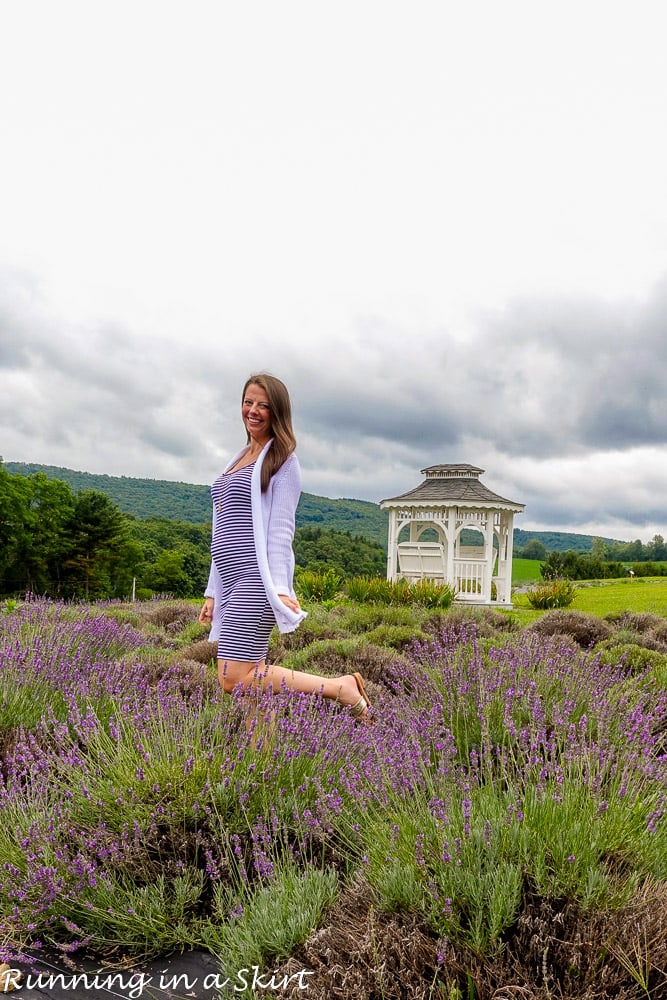 I went shopping for dresses for my upcoming baby showers last weekend and got a few ideas for dresses. I also need to probably start looking at getting a pair of jeans and leggings for fall. Right now I don't have any non-athletic pants that fit if we got an early cool fall day. Since I work from home I'm trying to only buy what I need.
Gender & Names…
They are still BOYS! We're down to a handful of names with three front runners right now. I'll let you know when we decide for sure.
That's about it! I feel like this journey is about to get really real. The doctors and books I read keep telling me the second half of a twin pregnancy can be really challenging, much more so than a singleton pregnancy. I'm honestly pretty scared about it, but hope I get through it without too many complications or restrictions. Thanks again for all your prayers and well wishes for both myself and the babies. They are really appreciated!
Catch Up Here