Hello! Hello! I had the best time last weekend in Pittsburgh seeing family and celebrating our twin boys!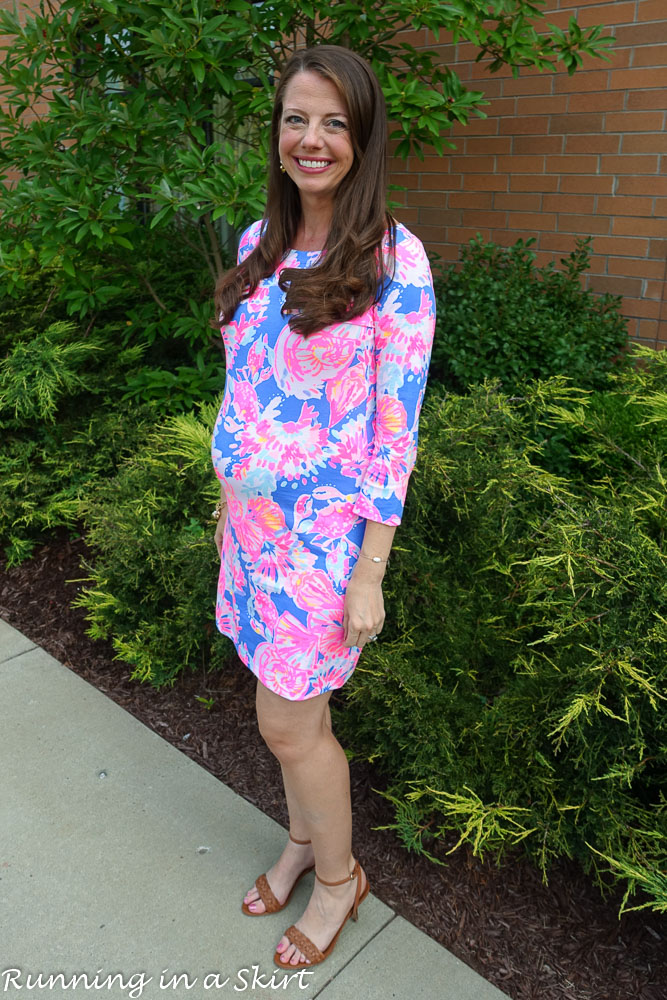 (Dress is non-maternity! Get it here!)
The Hub's family put together the most lovely shower for us and all of his family in the area. My Mother-in-law and Sister-in-law Danielle live there and hosted it. (My Sister-in-law Megan - who put together my adorable gender reveal - is due with another baby the same exact time we are!)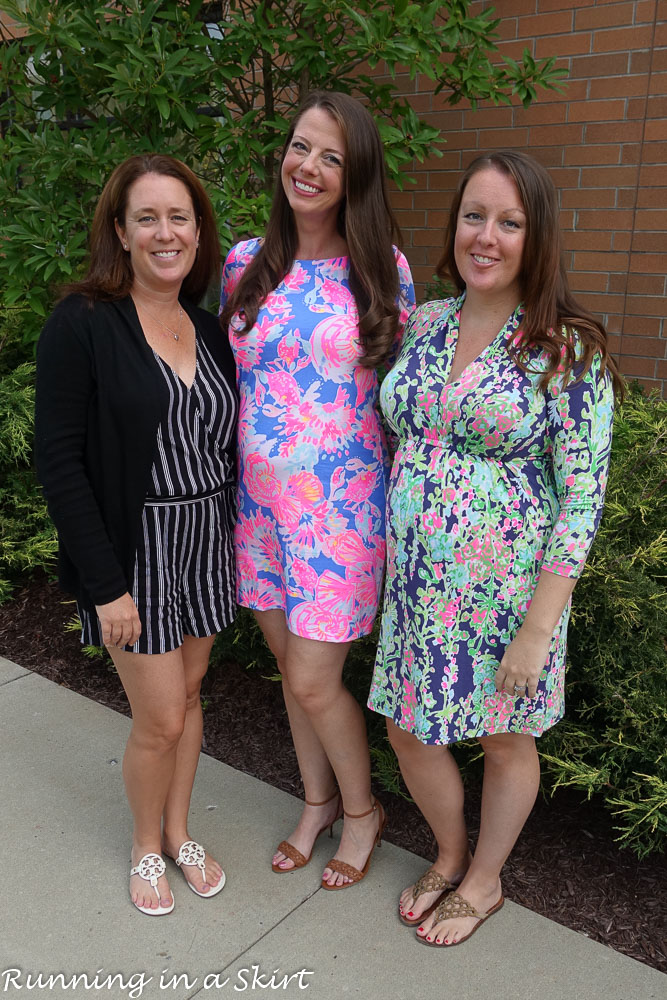 They did SO much to make our shower special and you guys are not going to believe how cute it all turned out!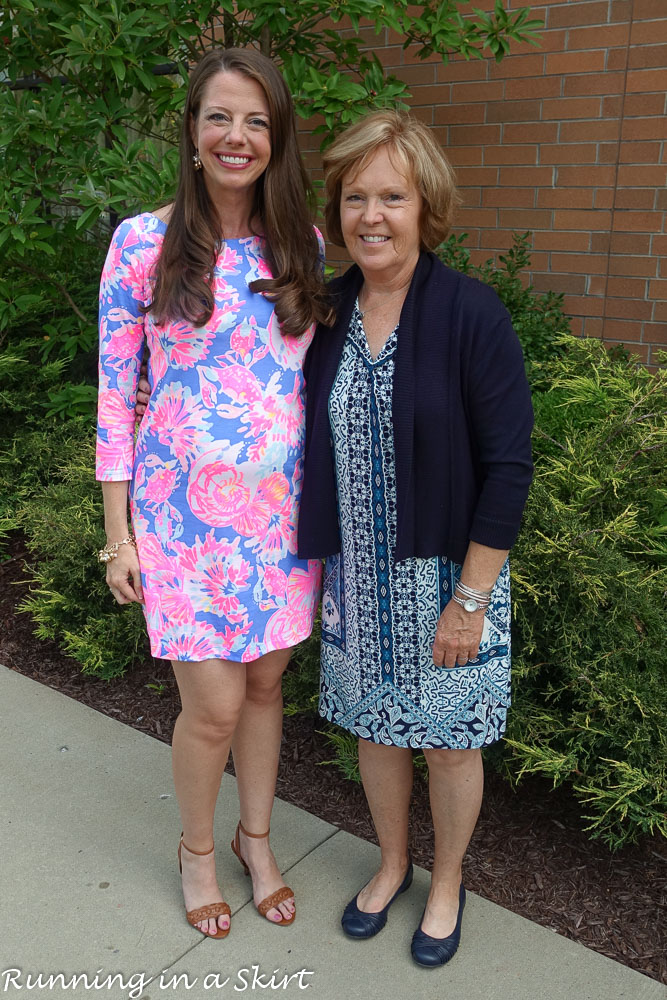 They held the shower in a lovely room at a nearby hotel and had an adorable table at the entrance with pins and a game.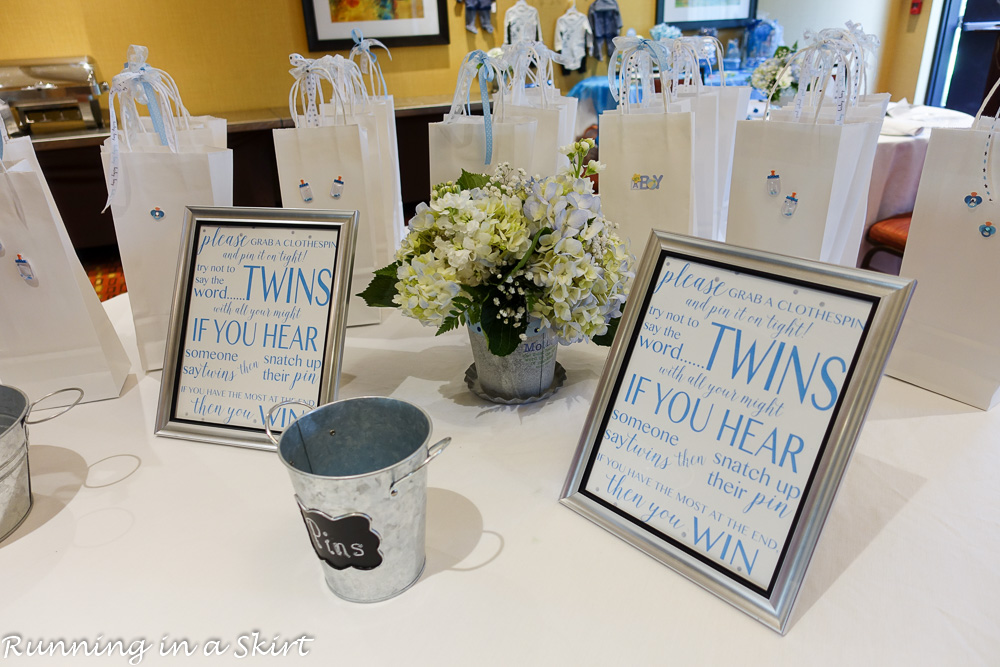 I instantly said twins and could not keep a pin to save my life!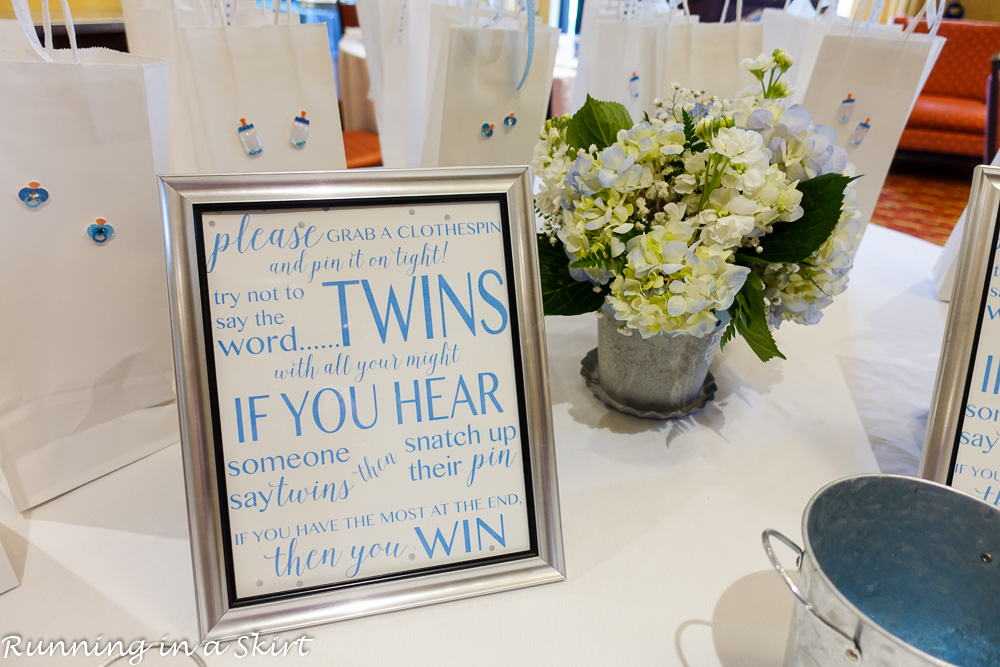 For favors, my MIL put together these sweet bags with shower umbrellas in them.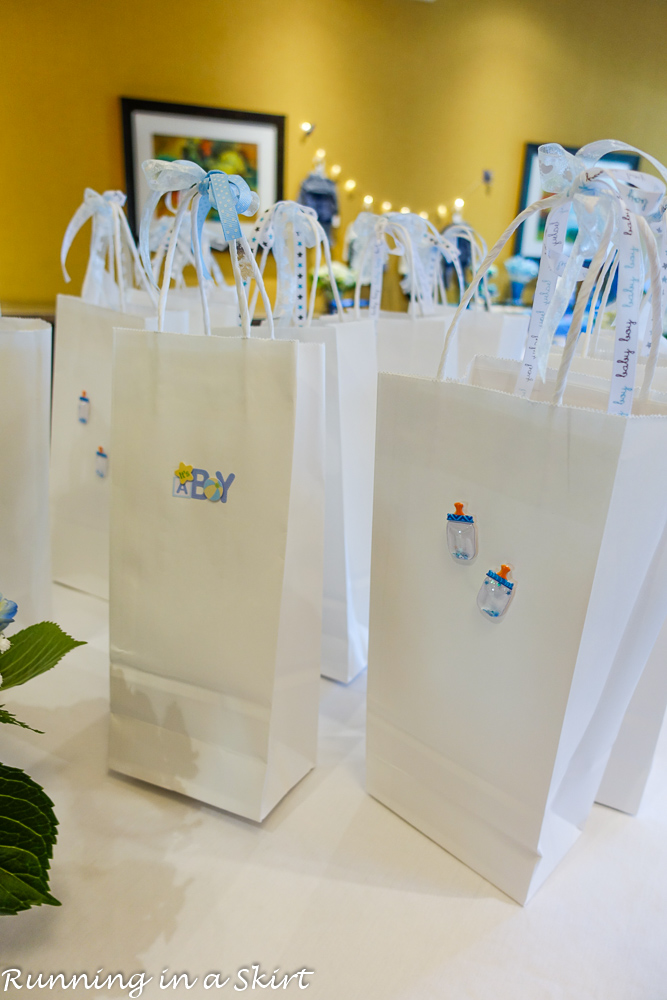 The tables were decorated with the prettiest hydrangea arrangments ever. They were as lovely as I've seen at weddings! We ate a delicious lunch with wraps, veggie pasta, and spinach dip.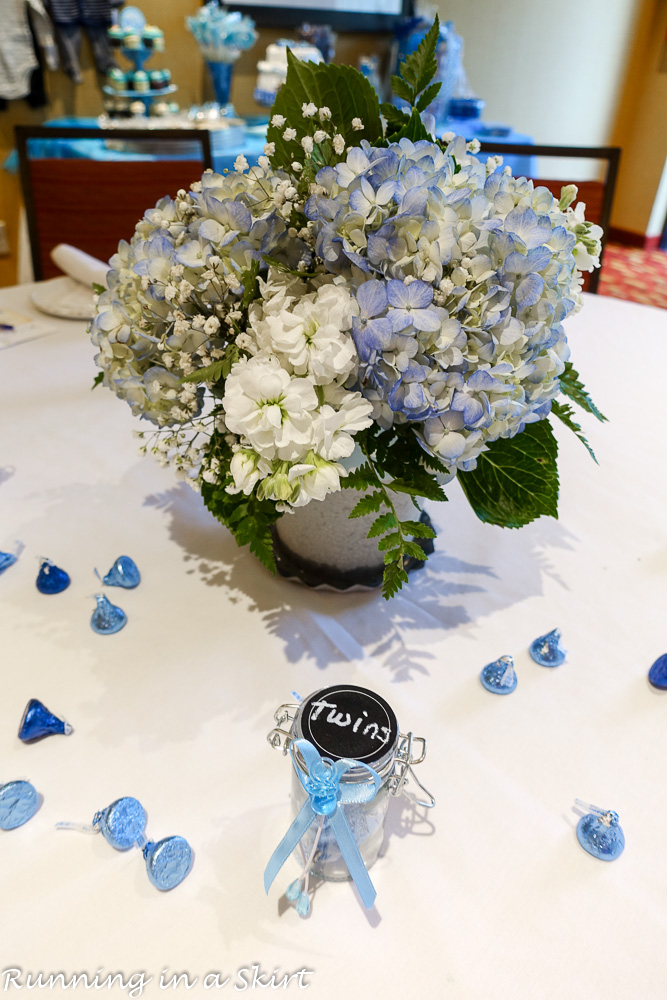 We played all sorts of fun traditional shower games too.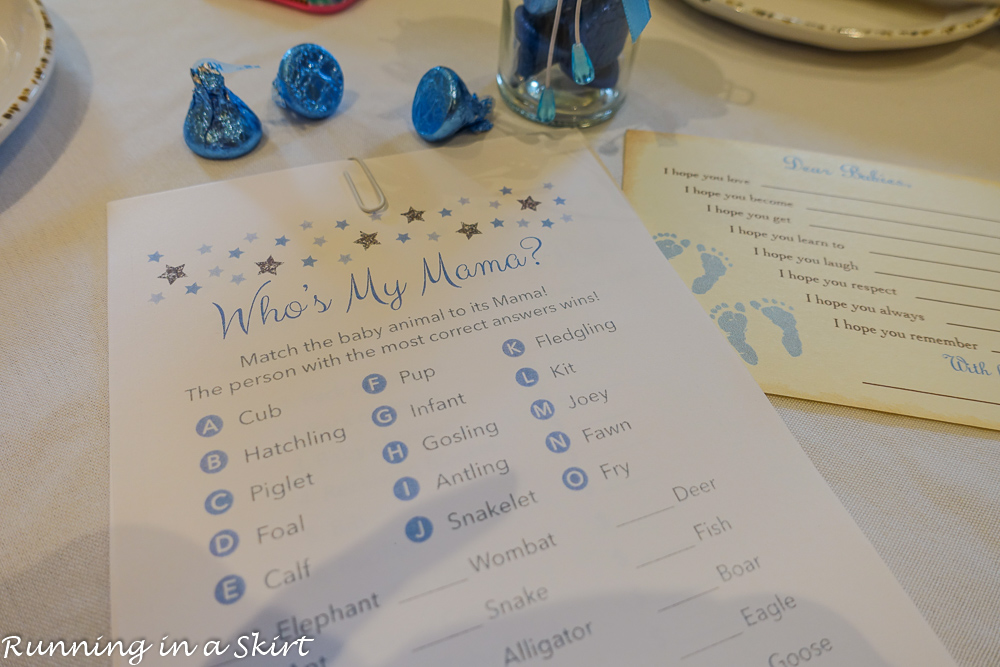 They decorated every inch of the space with the cutest clothes and twin decor. Can't you just imagine how cute the babies are going to be in these outfits?!!!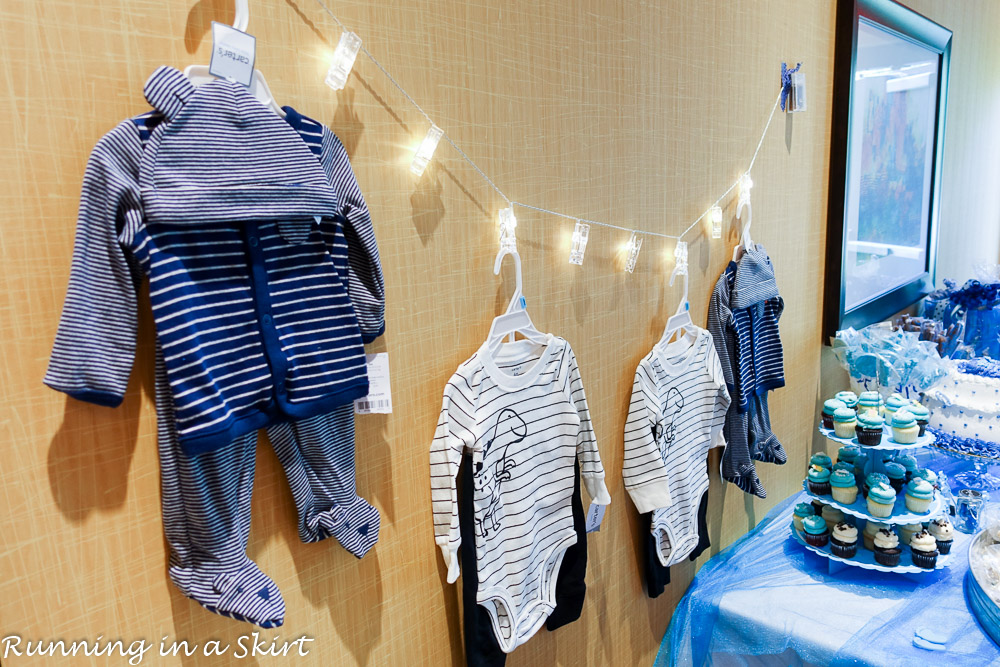 No detail went unnoticed and it all was so beautiful.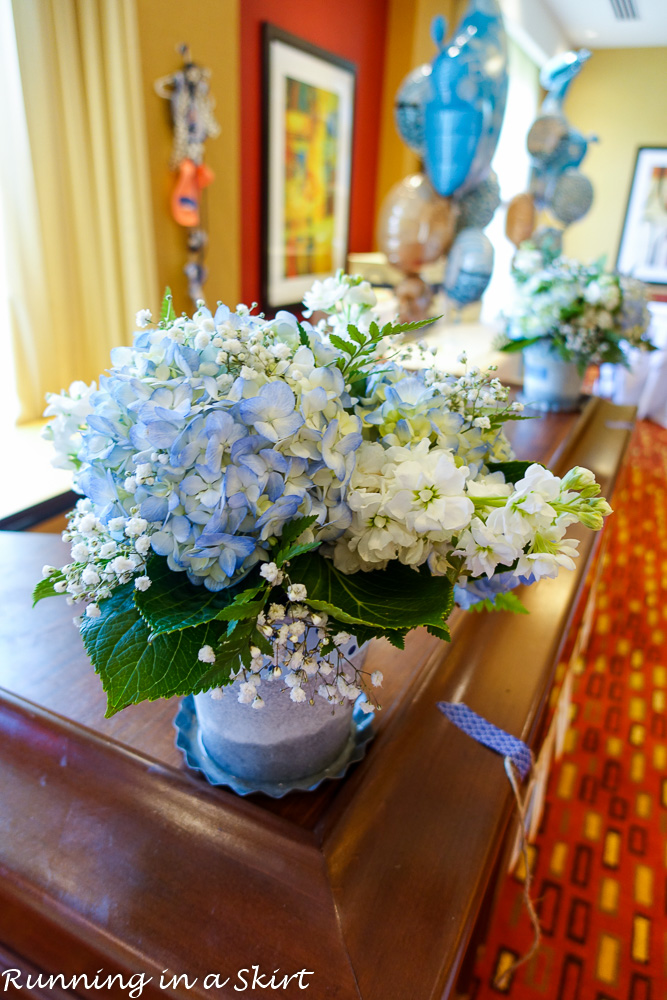 I literally felt like I was living in a Pinterest dream!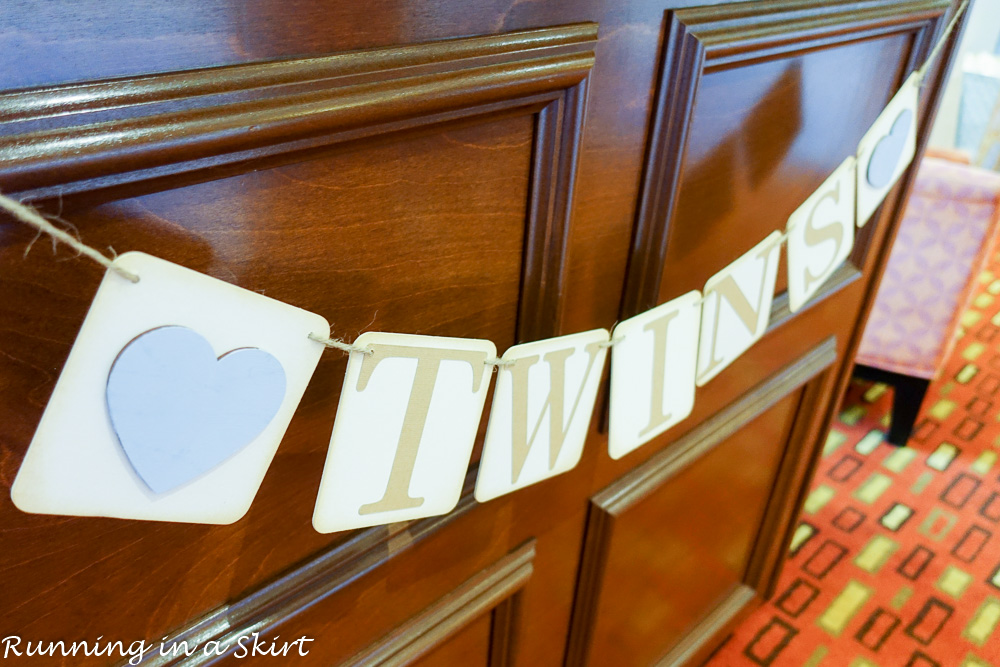 I didn't get a shot of the gift table with the mounds of extremely generous gifts, but I did get a before shot with the balloons. I still can't believe how cute they are and I'm sad we didn't have room to bring them home.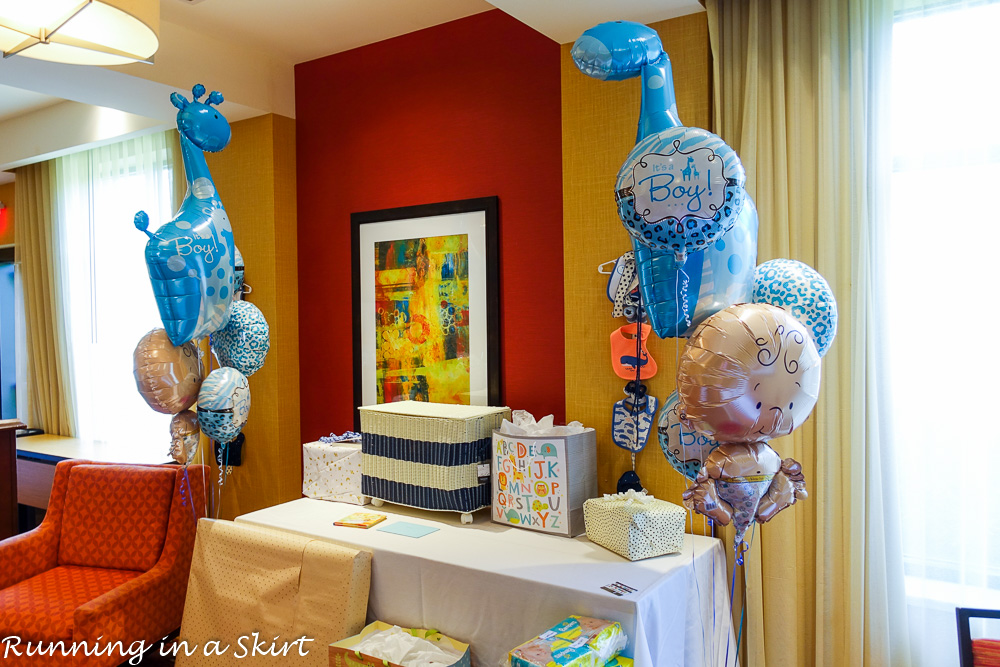 The dessert table was truly a work of art though! There was a gorgeous cake and my MIL made homemade chocolate dipped Oreos, pretzels, and chocolates. They were SO good.
They even had these super tasty cupcakes decorated in all things blue!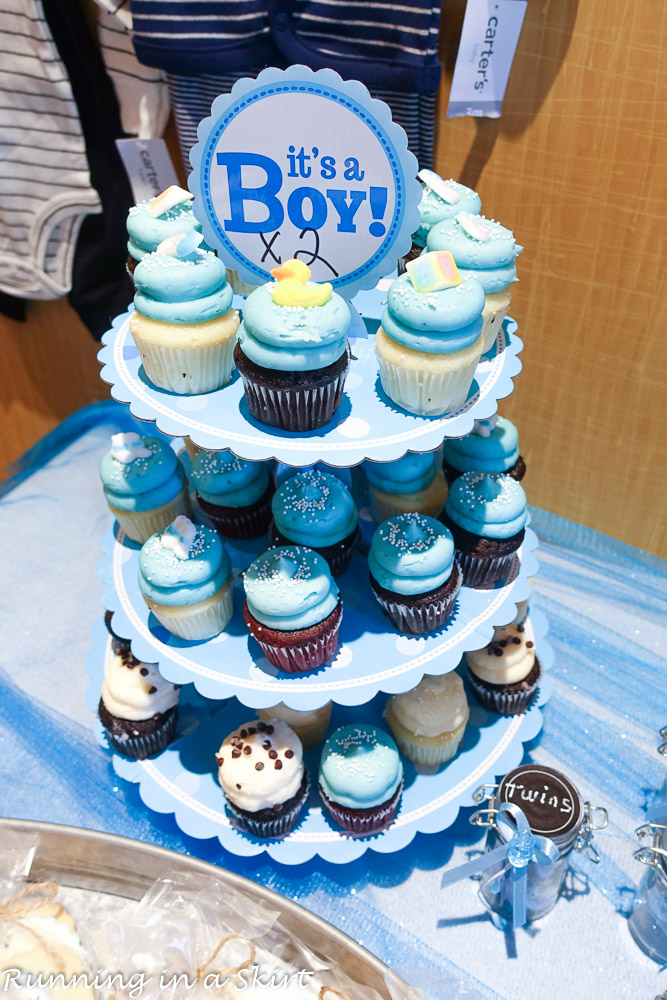 Perhaps the sweetest touch were these handcrafted and handpainted cookies.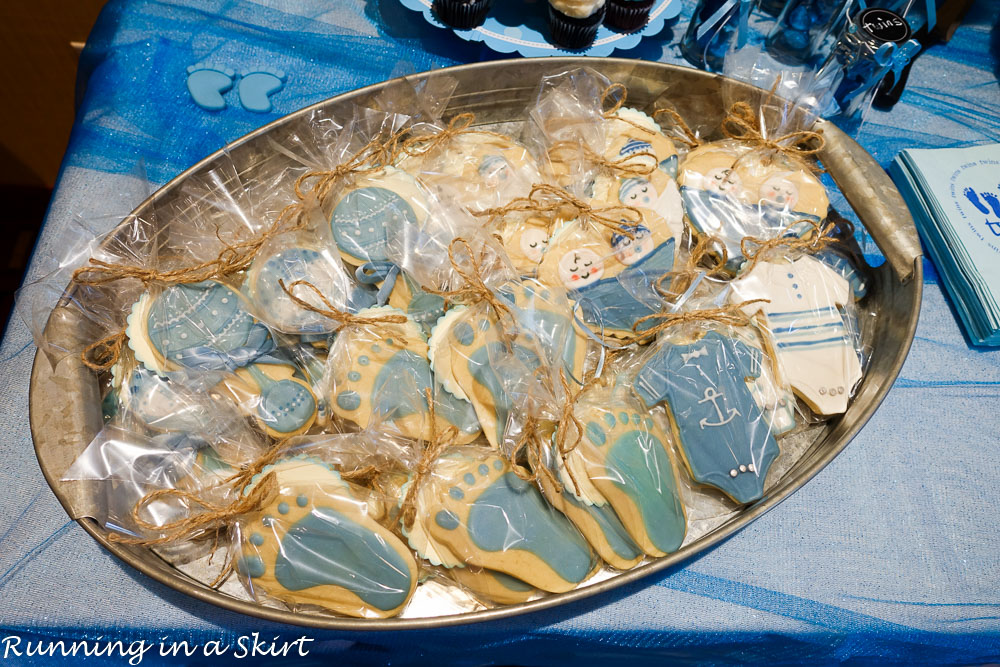 They were like little pieces of art!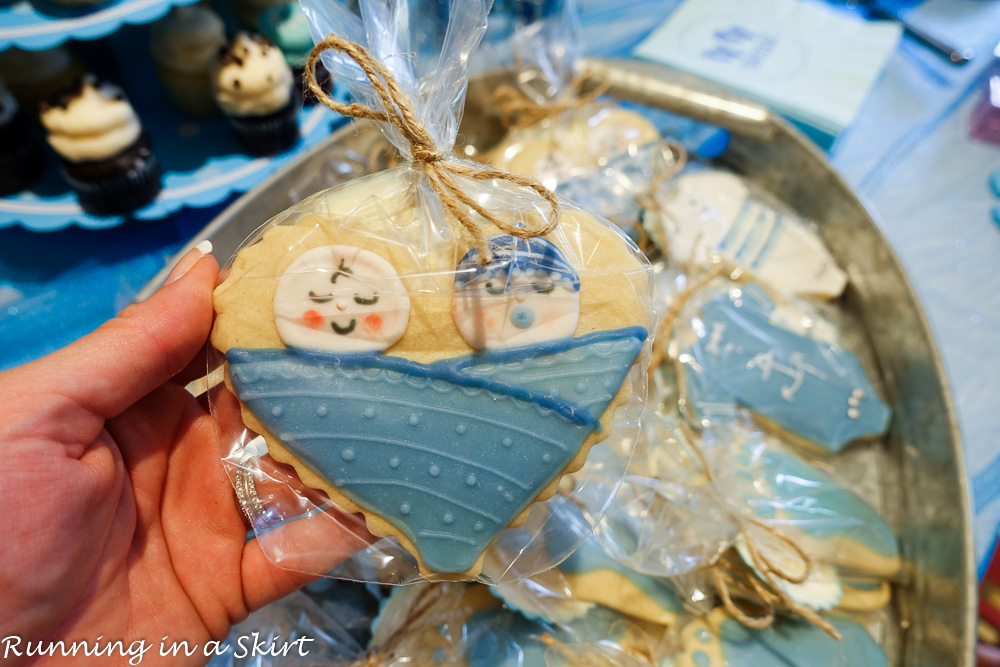 My family did so much to make the event super special for us and everyone there. No detail went unnoticed.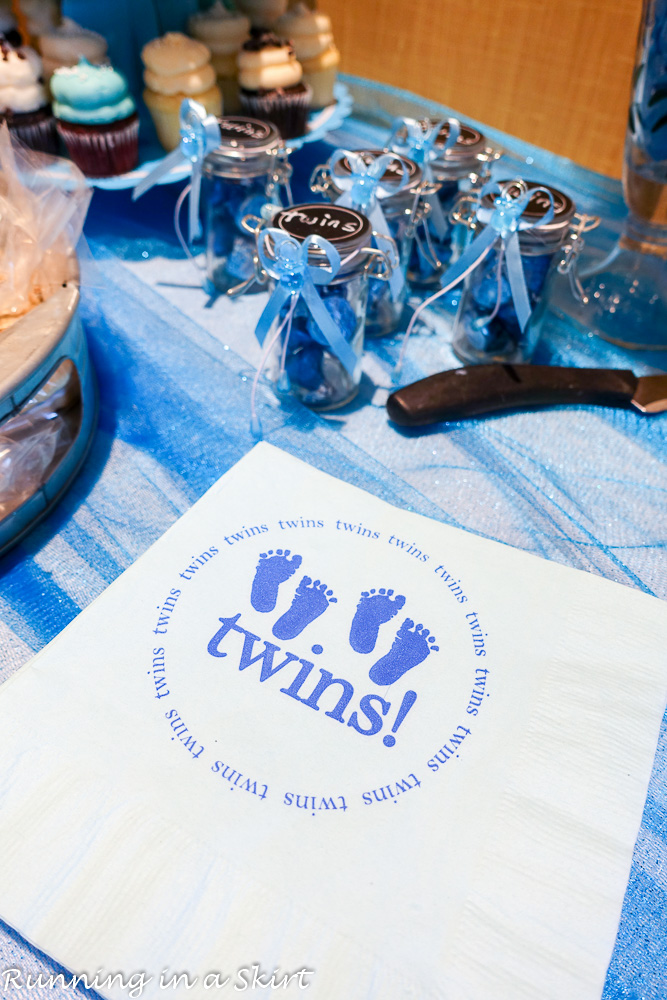 I only wish I would have taken a photo of the entire group at the event! It would have been so nice to have a big family photo.
The Hubs and most of the husbands ate lunch outside the shower room and caught up so he could also see his family at the end of the shower. He came in to help open gifts, which was so nice. He got to see family he hadn't seen in years and we were blown away by the generosity and kindness they showed us. Thank you doesn't even seem to cover it!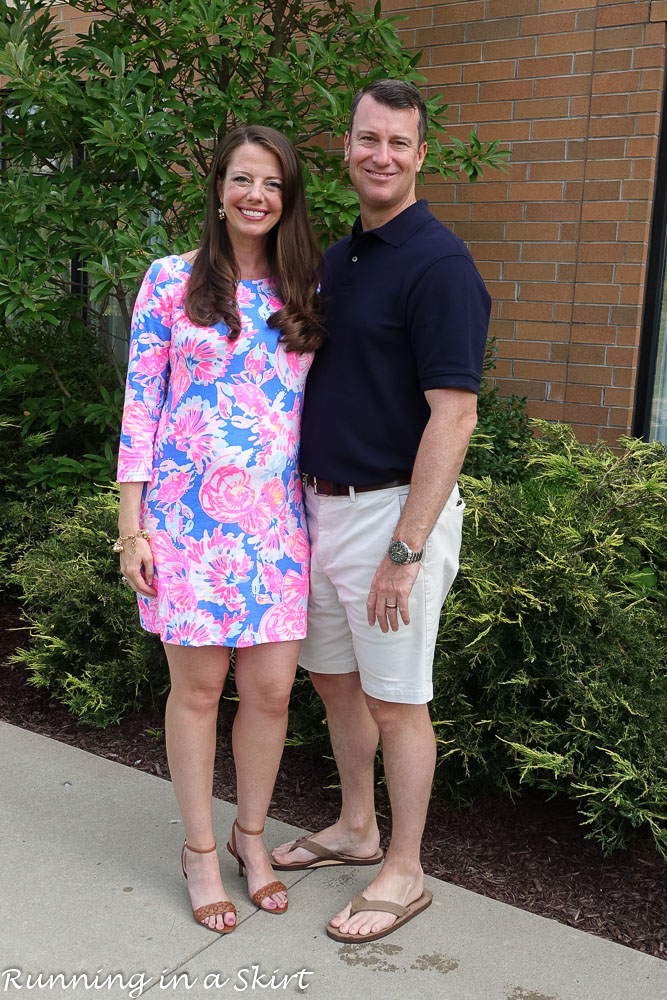 I can't even begin to tell you how blessed we feel to have family that cares so much for us and these babies! My MIL and SIL put together the most adorable shower and I'm still in awe of all the cuteness. They put so much work into this and I can't thank them enough. Putting together the pictures makes me want to go back and relive it again and again.
I can't be too sad because my very generous friends have made sure these babies have even more celebrations! I have another shower with my girlfriends in Asheville this upcoming weekend. I'm hosting some lifelong friends at my house all weekend who are traveling from around the US & world to come to it. It almost all feels like a dream. I'm overwhelmed with how kind and generous everyone is being and can't wait to share the next shower with you too.
Catch Up Here
Your turn!
How was your weekend?