Hunter and Jackson are THREE!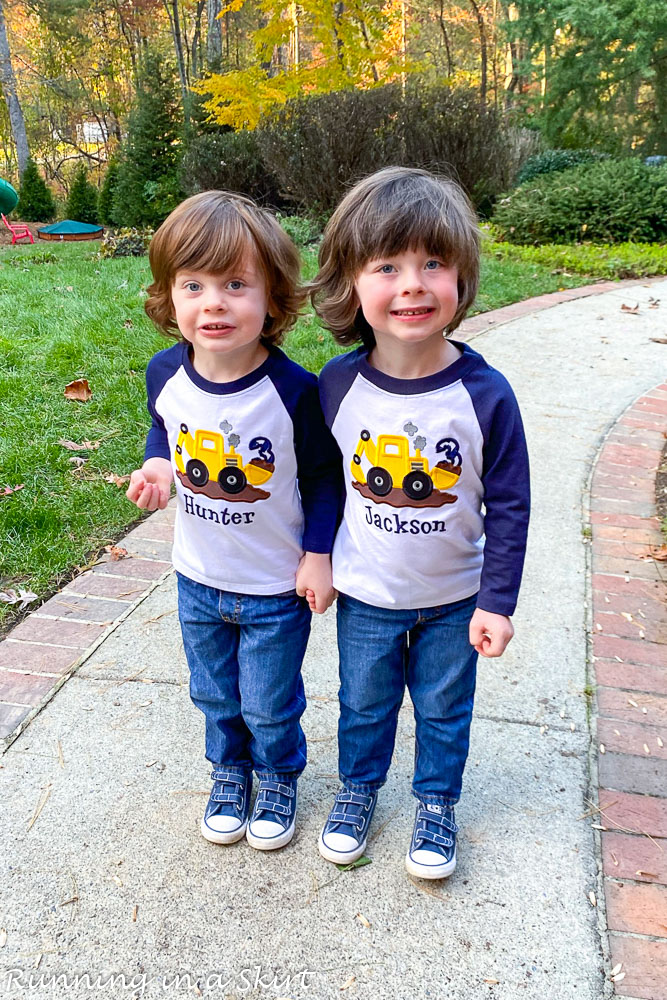 The twins turn three on Sunday and I'm having a really hard time wrapping my head around it. It's hard to believe these big boys were born tiny preemie babies. This year has been one wild ride (raising 2-year-old twin boys has not been for the faint of heart) with lots of adventures, playing outside, and lots and lots of trucks.
My little babies have morphed into big toddlers who play hard and love hard. They both are super talkative and communicate well, are potty trained (we still wear a diaper at nap and bedtime,) and are funny and engaging little boys. They've gone from spending all their time at home to going to preschool three days a week. SO much has changed in a year and they really seem to GET life a little more than they used to. They get excited about things and ask lots and lots of questions. They love to go on "adventures" and have fun exploring with us. The days are never boring and you never really know what they are going to do or say. It's exhausting and a lot of fun at the same time.
They are both very different and have grown into their own little people.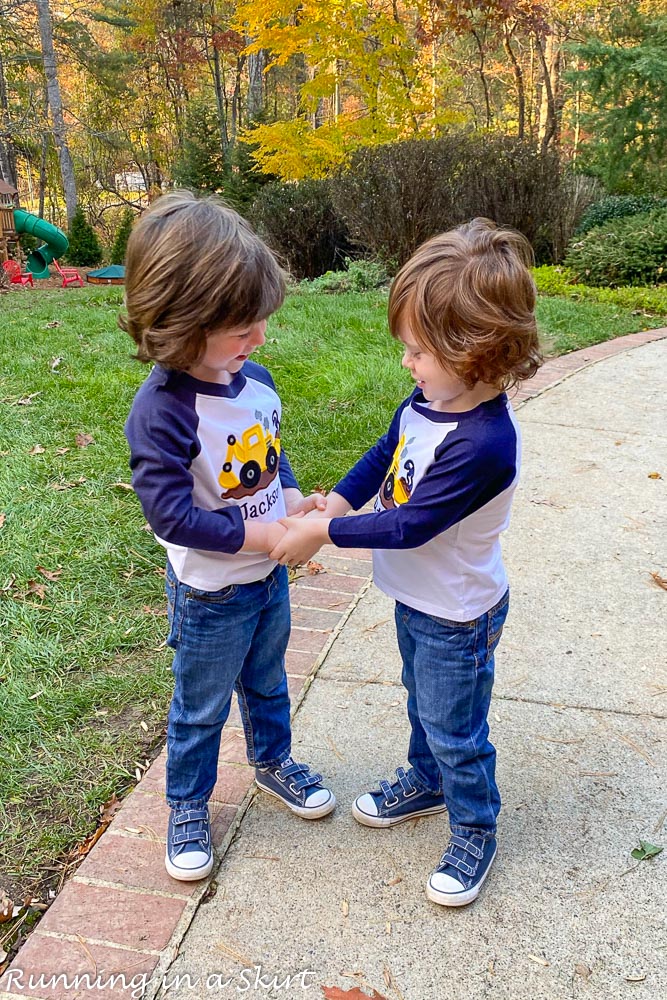 Hunter and Jackson have changed so much in this past year and it's hard to imagine how many changes will come in the next year. Here's their 3-year-old update.
3-Year-Old Update
Favorites
Trucks - They are obsessed with all trucks right now and can identify anything on a construction site.
Being Outside - Hunter and Jackson love to play outside and we try to get them outside to explore as much as possible.
Riding Toys- The twins have several riding toys in the house including toy excavators and they have been used all year. They also have large outdoor Gator trucks that they drive around with surprising skill.
Favorite Books - Their favorite books right now are Chika Chika Boom Boom, The Very Hungry Caterpillar, Little Blue Truck, and Goodnight Goodnight Construction Site.
Blippi - We try to limit their TV (try...) but Blippi has been the favorite show of the year by far.
Jackson
Jackson is a force. He continues to have a smart, strong, and willful personality that I think will serve him well in life. When he is happy, the entire world is perfect. I say he's a party when he is in a good mood.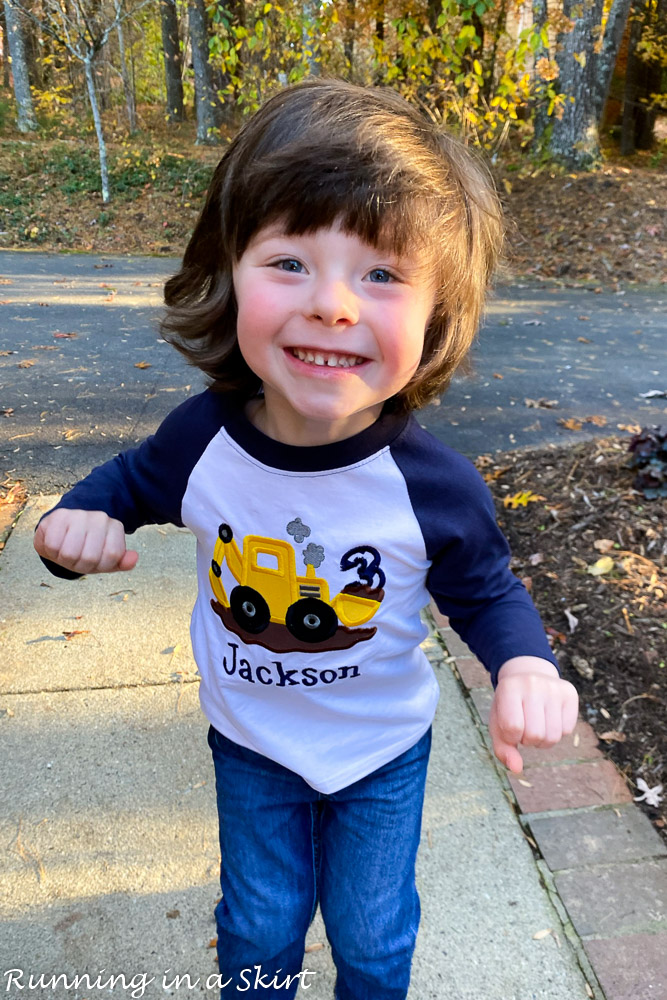 I cannot get over his adorable smile and blue eyes. He's going to be a heartbreaker for sure.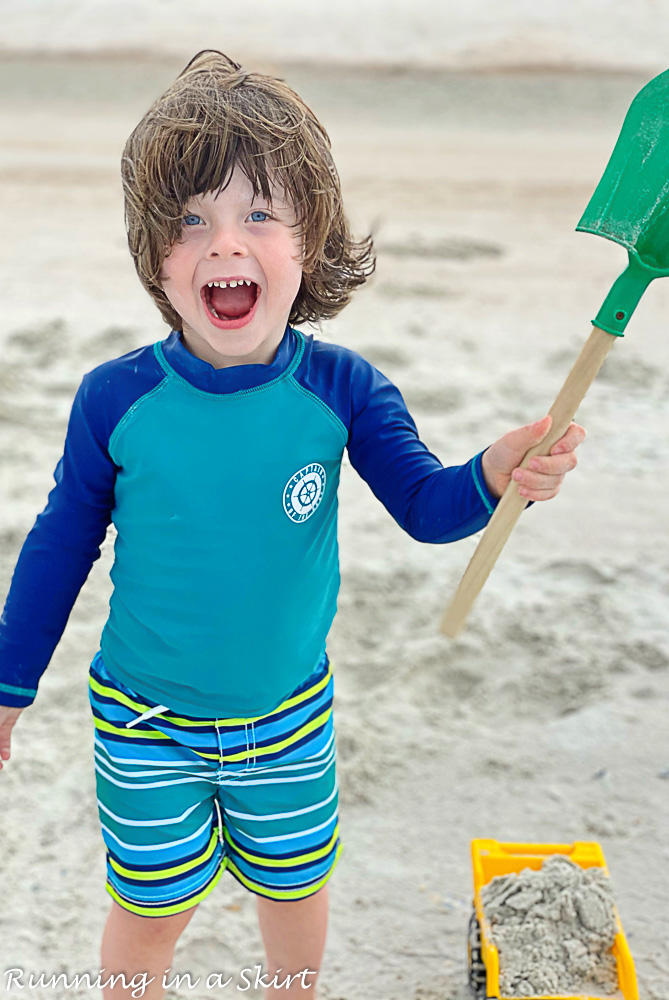 He's also had his fair share of tantrums and meltdowns this year and we've been working through that. He doesn't handle NO well and it's been a struggle to find some boundaries with him and try to teach him. I'm hoping that somehow this year will be better for that because we've had some hard moments with him.
Jackson is tidy and neat and helps me clean up. He's also really into "helping" me do things like preparing food or laundry.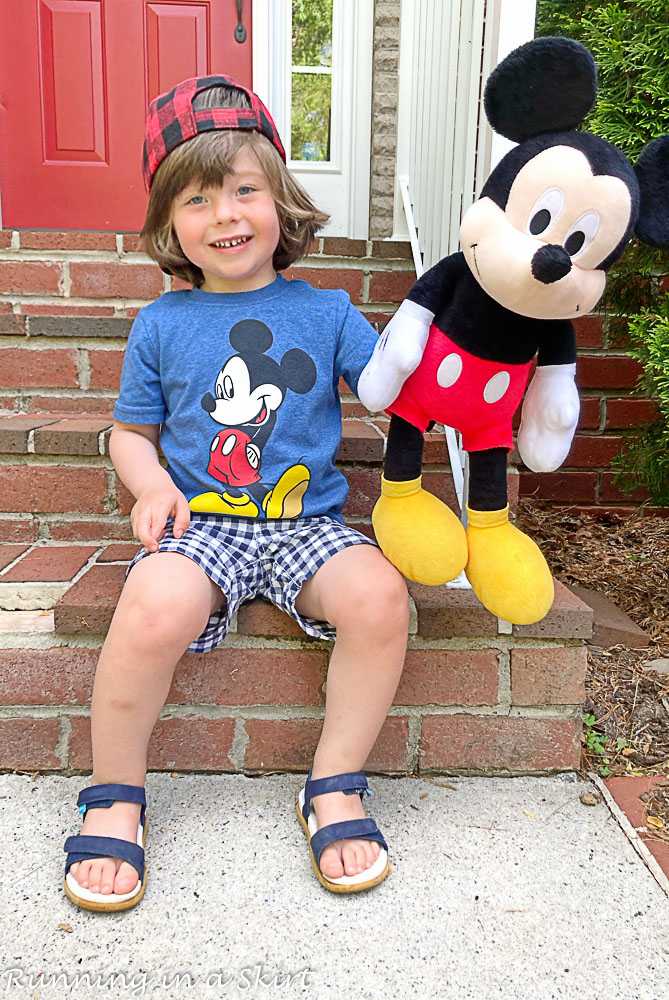 Jackson is still a great eater and his favorite foods are apple sauce pouches, yogurt, "noodles" which are pasta with marinara sauce, Mac and Cheese, tofu, and anything Mexican. He loves all fruit and cheese too. He'll TRY almost anything I put in front of him.
He still fights his naps but is still taking them most days. Somedays he'll play in his crib and will not nap, but he's quiet so I'll let it pass. I know he will be the first to drop it and I'm dreading it. He's the kind of kid that could probably go without it because it doesn't seem to phase him whether he takes it or not.
Jackson is TALL he's 3 feet, 5 inches. He weighs 37 pounds. He's really hard to carry anymore!
Hunter
Hunter is my little love bug. He's super sweet and loves to cuddle. He's smart and inquisitive... always asking why? or where?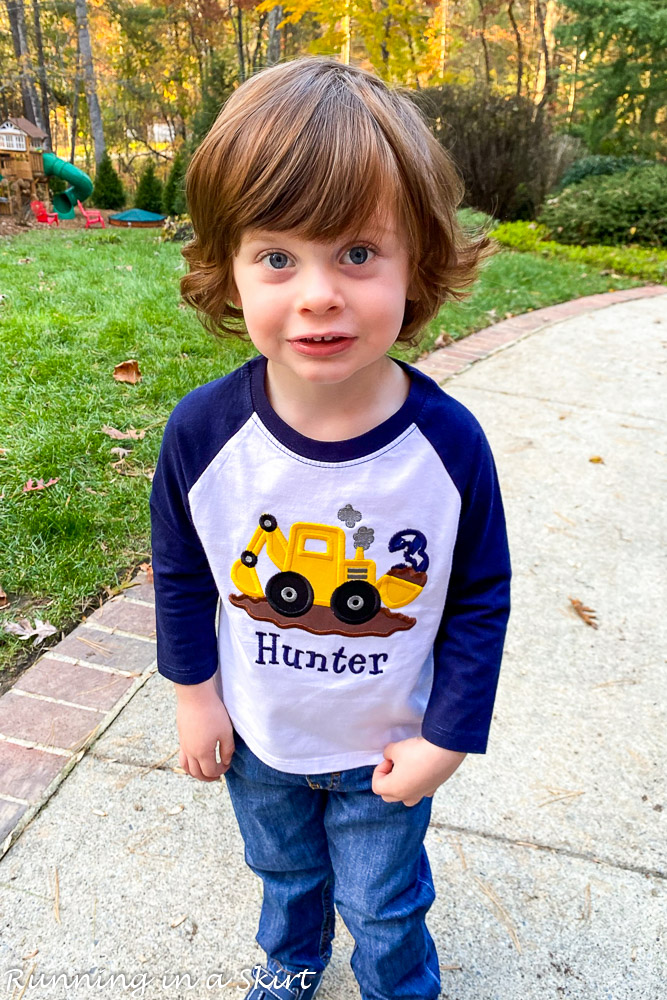 He's definitely very strong-willed too, but not to the point Jackson is. He's more likely to get in trouble and then give me a hug and ask me "are you happy, Mommy." He's also had his fair share of tantrums and I'm looking forward to the day we can work through that for him. I often wonder if we've had more of the tantrum struggles because they are twins.
One endearing thing about Hunter is he's spent a chunk of this past year acting like a puppy. It started over a year ago and he still will crawl on all fours and bark at me sometimes. It's SO stinking cute and I keep saying I'm going to really miss "Puppy Hunter" when he's gone. "Puppy Hunter" actually listens much better than "Boy Hunter" does. The act comes and goes and it's still fun.
Hunter also loves a craft or art project and will spend a long time working on it.
He's such a cute little boy (also with pretty blue eyes) and I just can't get enough of him. His little personality is quite endearing and he's got me wrapped around his finger.
Hunter is a good eater, but not quite as good as Jackson. He's definitely not as willing to try new foods and often he'll just leave it on his plate. His favorites right now are yogurt bites, yogurt, FRUIT, more fruit, Mac & Cheese, and peanut butter and jelly. Both of the boys eat LOTS of food.
Hunter is a great napper and really still needs to sleep. He even asks to go down for a nap when he's tired. He sleeps in a pack and plays in the basement because he needs the sleep and Jackson doesn't and would keep him awake. They both still sleep in cribs and I'm putting the transition off because I think they will just play instead of sleep at night. I'm sure we'll have to make the switch at some point in this coming year.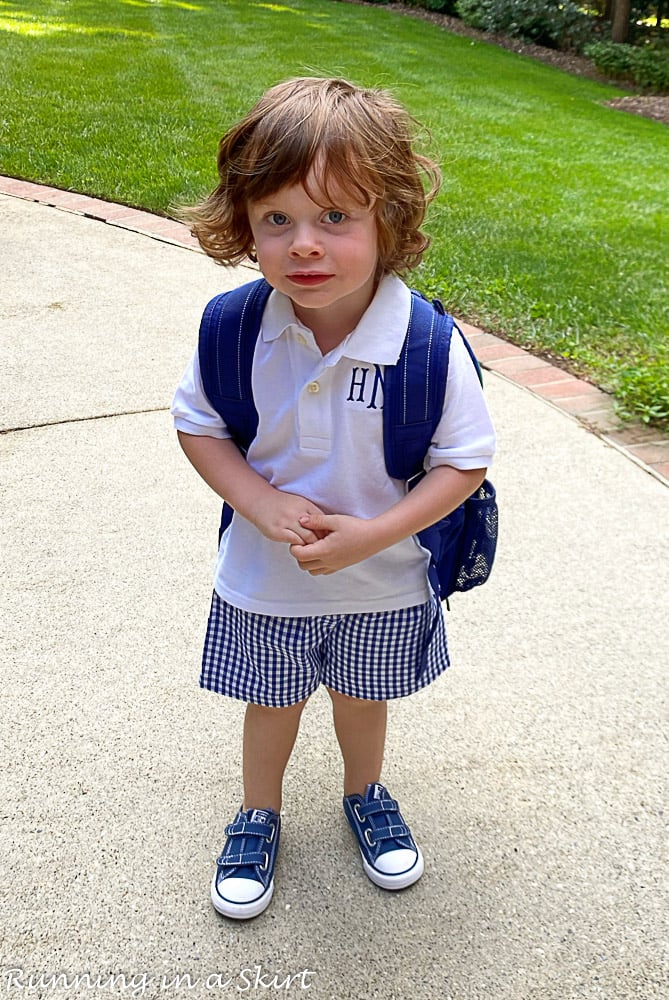 Hunter is a bit smaller than Jackson but still a big boy. He's 3 feet, 3 ½ inches tall. He weighs 34 pounds.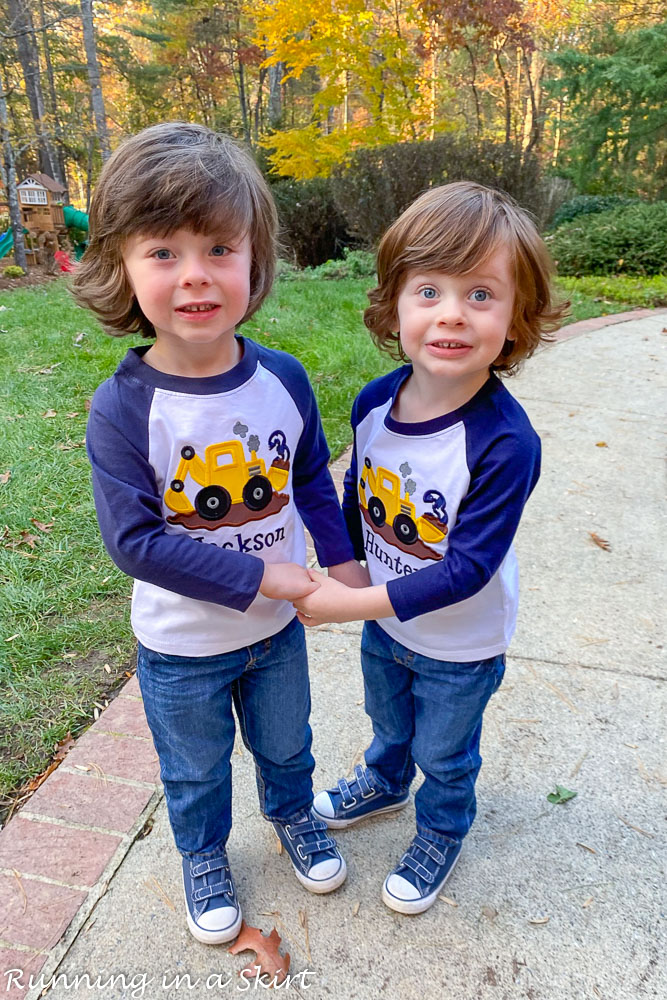 I'm so lucky these two are mine.
3rd Year Highlights
I thought I'd share some of the highlights of this past year. I enjoy having these posts to look back on and I thought you might like to see how much they have changed as well. It's kind of an online baby book for me.
I'll kick things off with their 2nd birthday last year because that's where I left off with their 24 month update. I remember feeling like they were SO BIG this day but they have grown so much since then. Their love of dump trucks has morphed into a love of all trucks.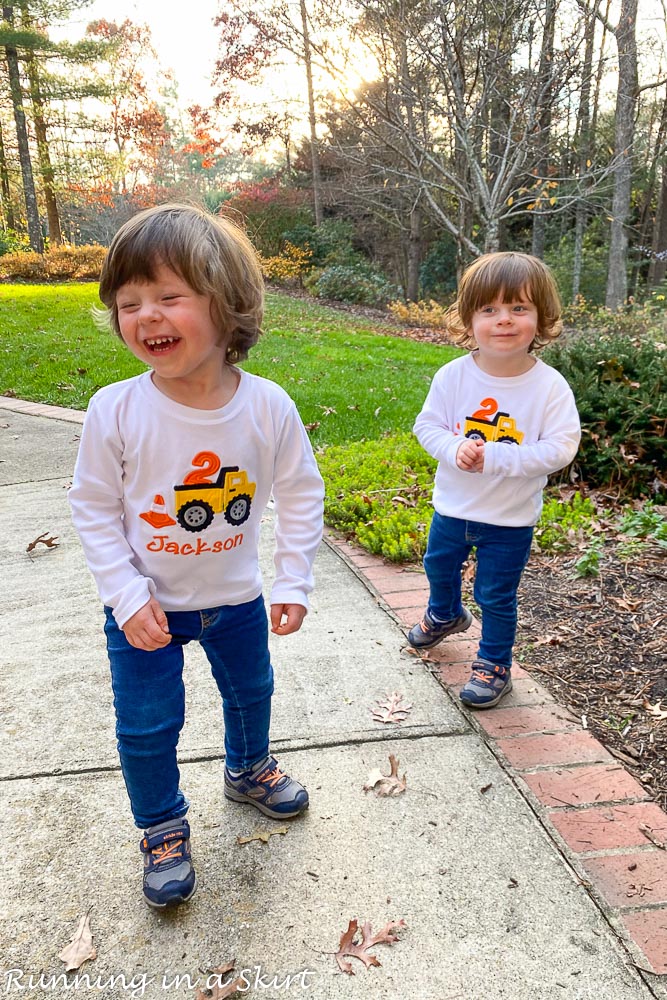 In November the twins also got their first tractors from their Grandparents Bobby and Pap and these were by far the most beloved toy of the year. It's been a solid year and they will still spend hours driving them around in circles. They are REALLY good drivers now too. They can back up and even do three-point turns.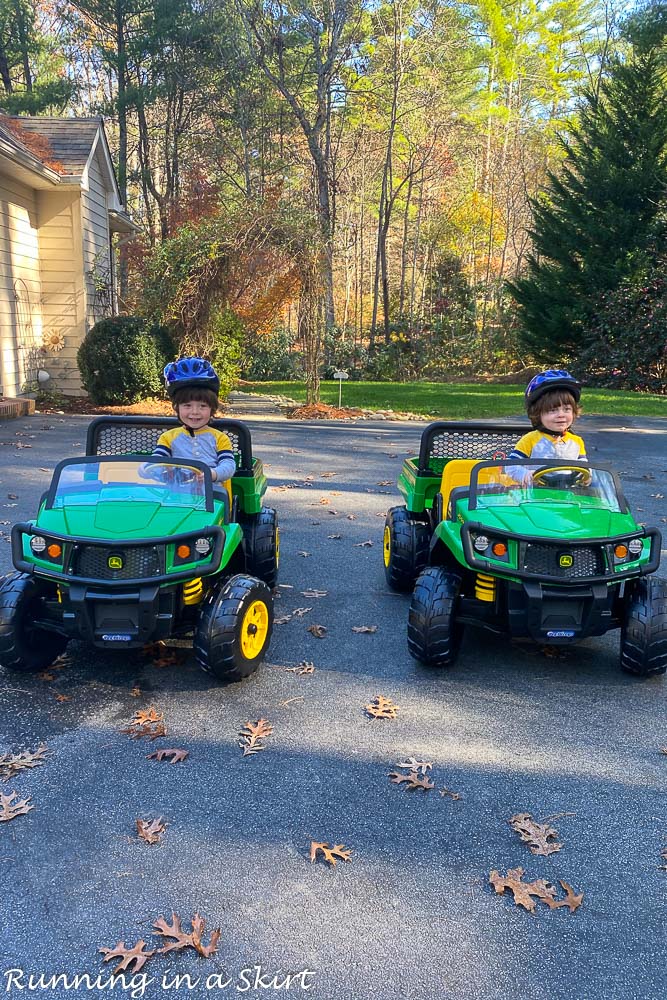 In December we celebrated their third Christmas (1st Christmas & 2nd Christmas) and it was SO much fun. This was the first year they understood the holiday and I loved starting fun traditions for us like making cookies and setting them out for Santa plus carrots for the reindeer.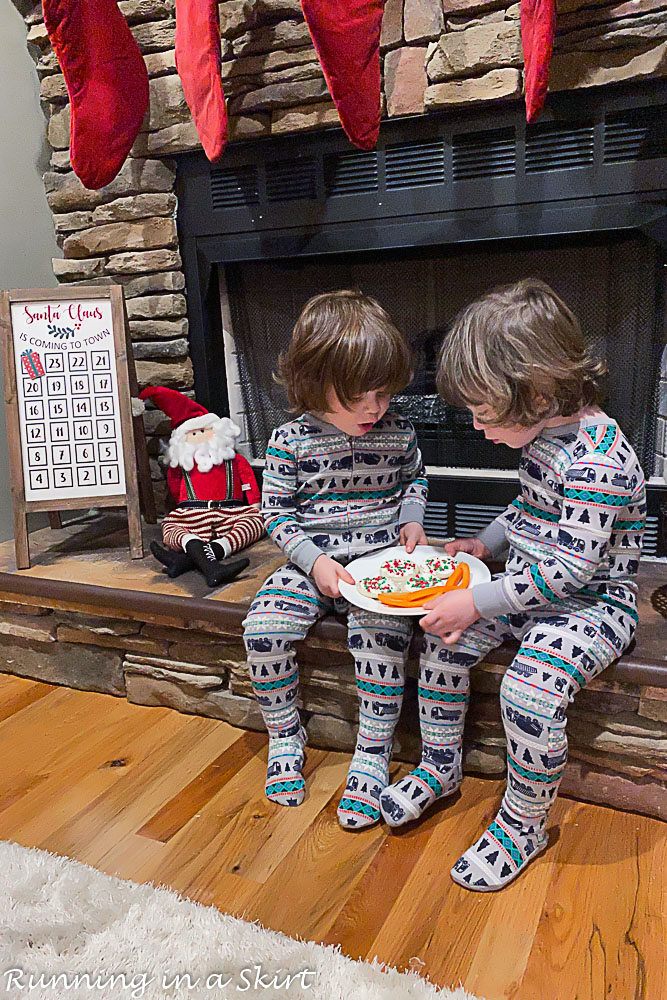 We also got their first big snow on Christmas day which made the holiday even more special.
On the first of January, we flew to Sanibel for a week and had such a lovely time.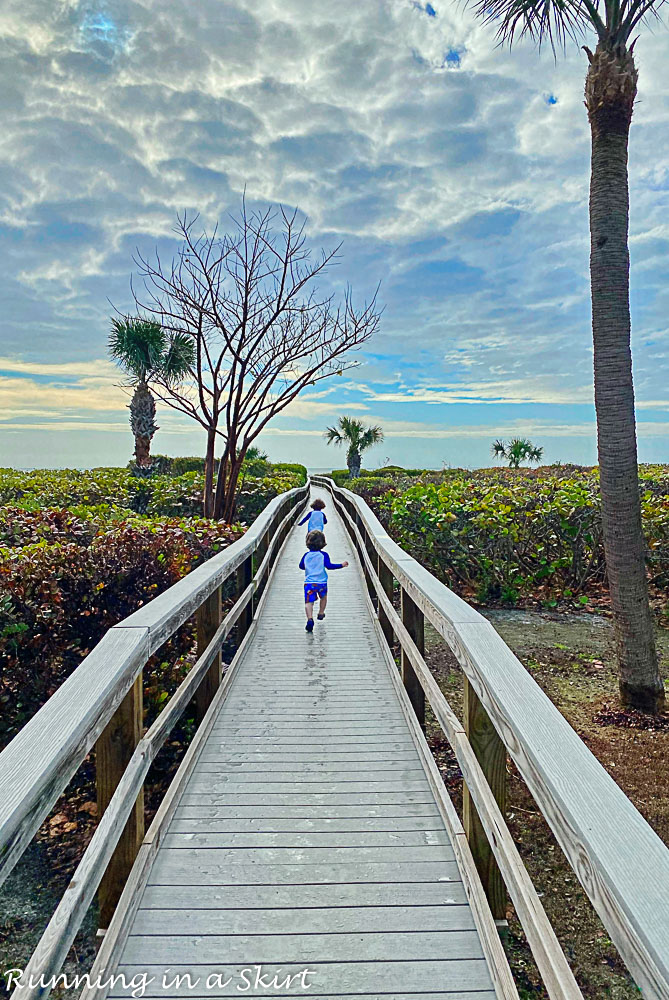 It was a perfect place to spend time away from home but not in any crowds.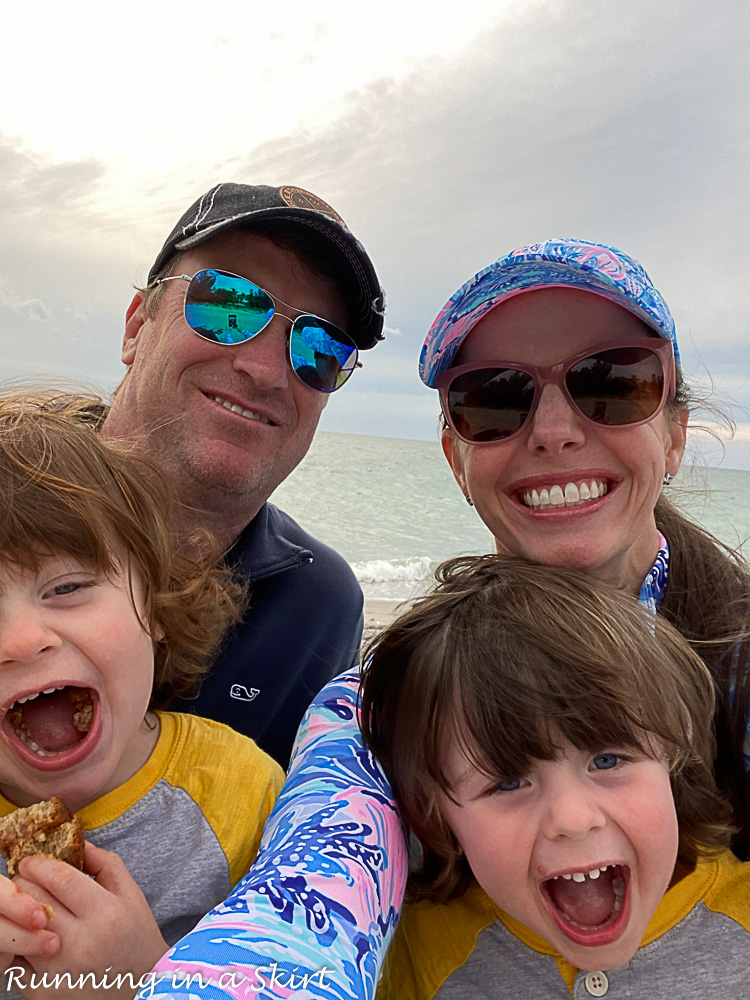 On the way home from Sanibel we stopped in Orlando to see my Dad and Margaret. The twins even got their first Mickey ice cream. It was such a wonderful few weeks in Florida and the twins really blossomed during the time.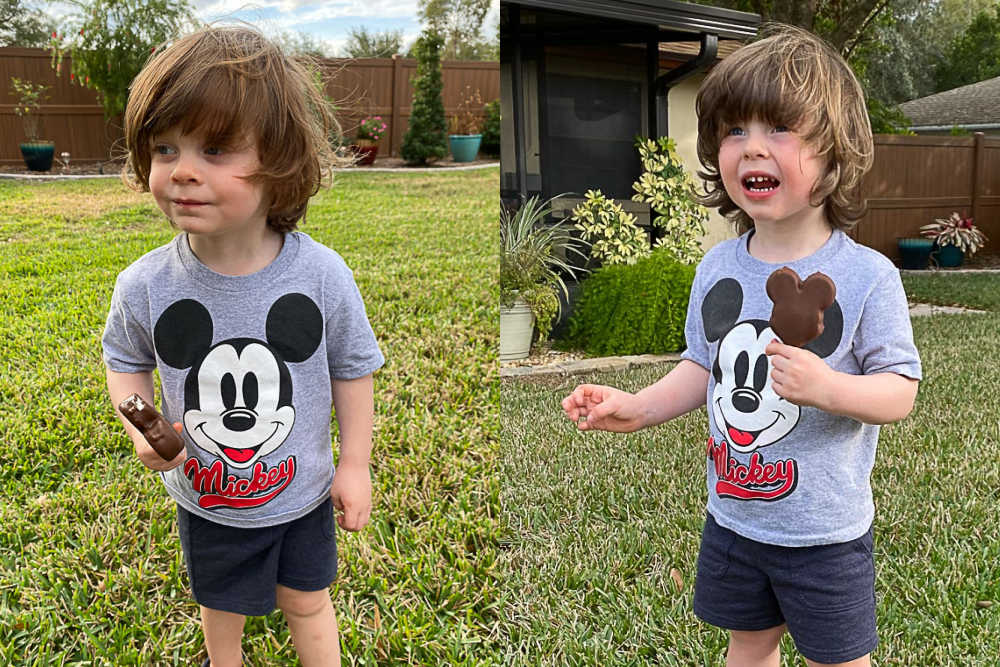 Back in Asheville, we had another snow in February where the boys got to make their first snowman.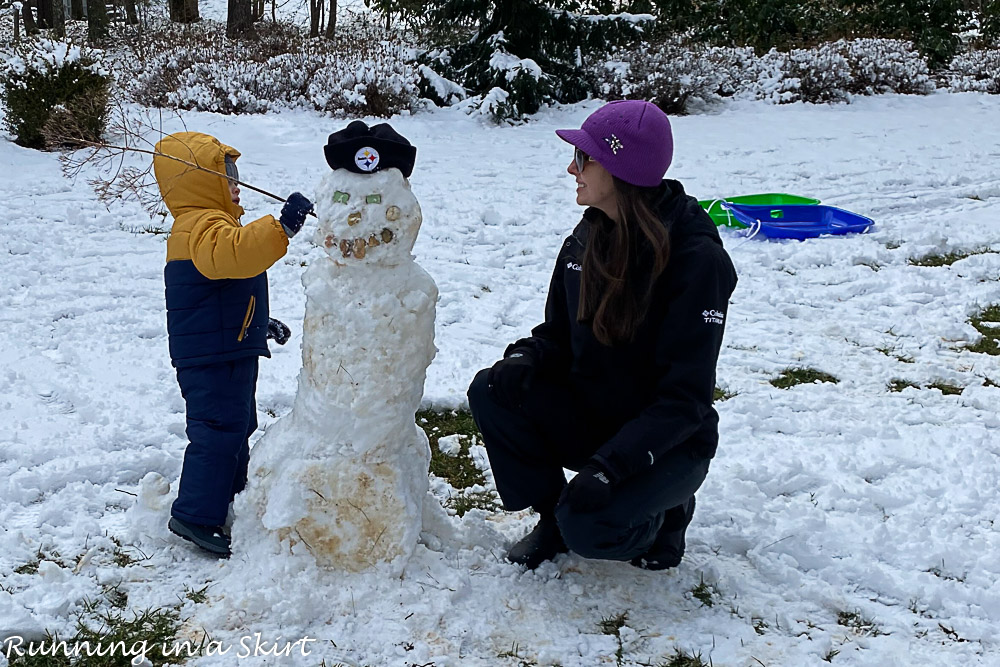 March was filled with our own construction project where we moved around some dirt and cleared part of our lot to make room for a new swing set for them. There were all kinds of fun real trucks with the project and they LOVED it!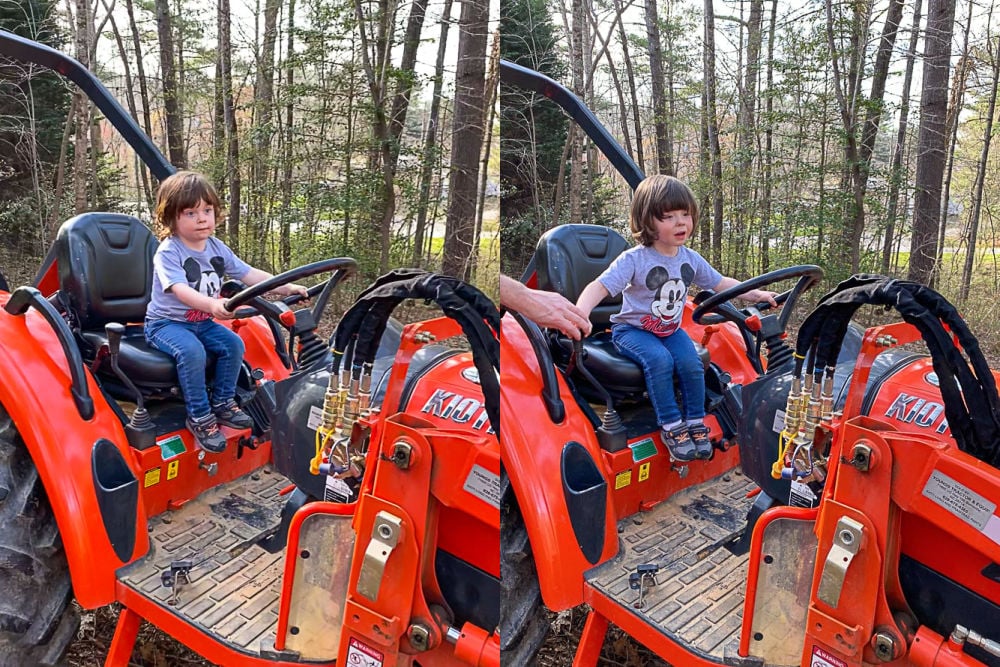 In April we celebrated Easter with our own little Easter egg hunt and two adorable bunnies. Bobby and Pap also came to visit.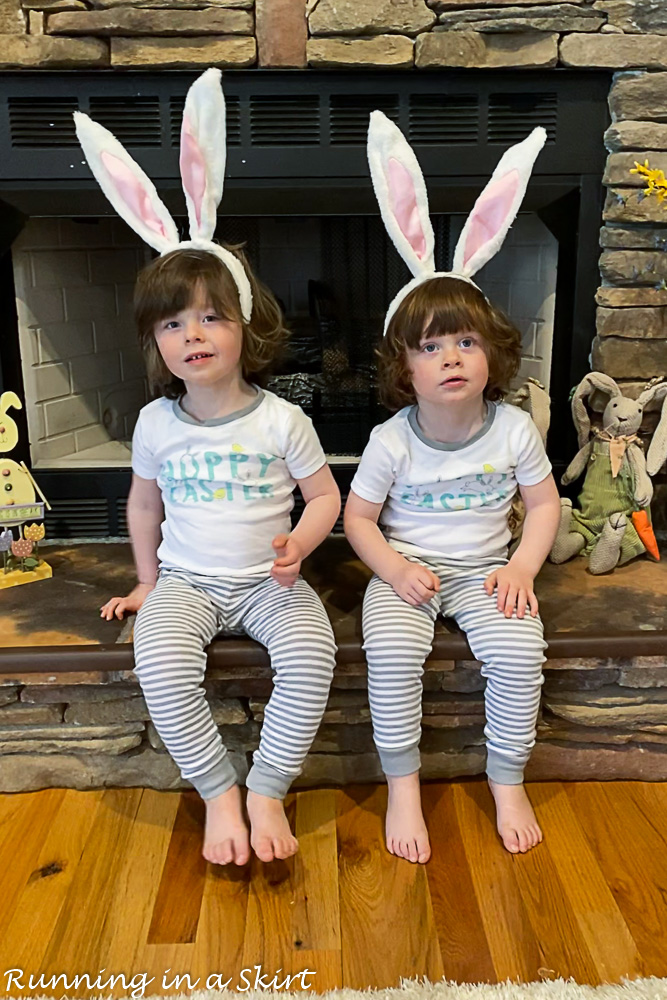 We also started spending LOTS and LOTS of time outdoors as the weather warmed up.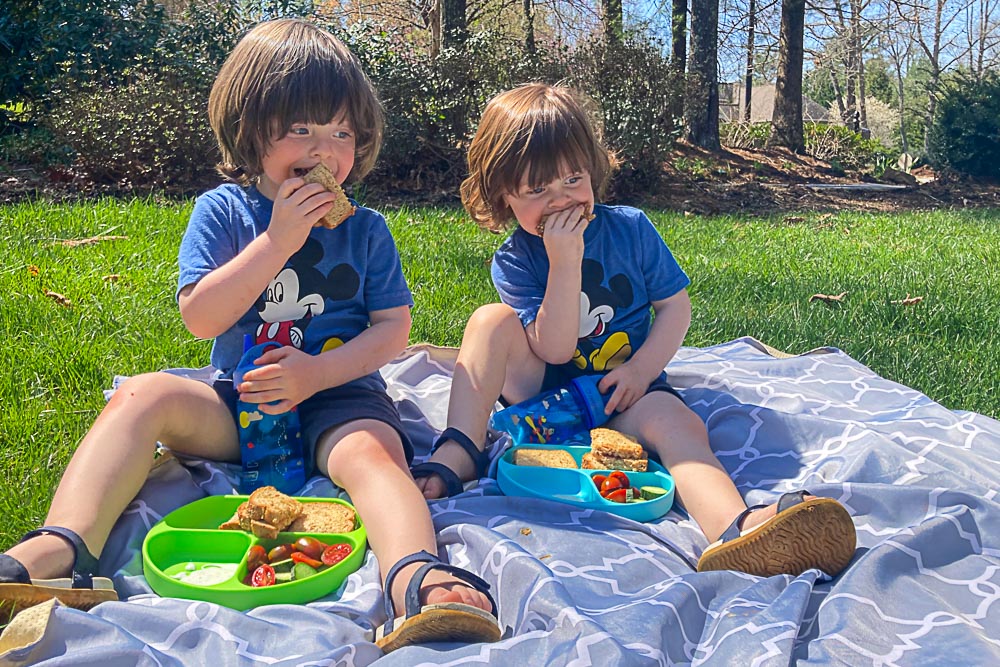 In April we took the boys back to Amelia Island. Their Daddy works a lot at home so we really cherish trips like these.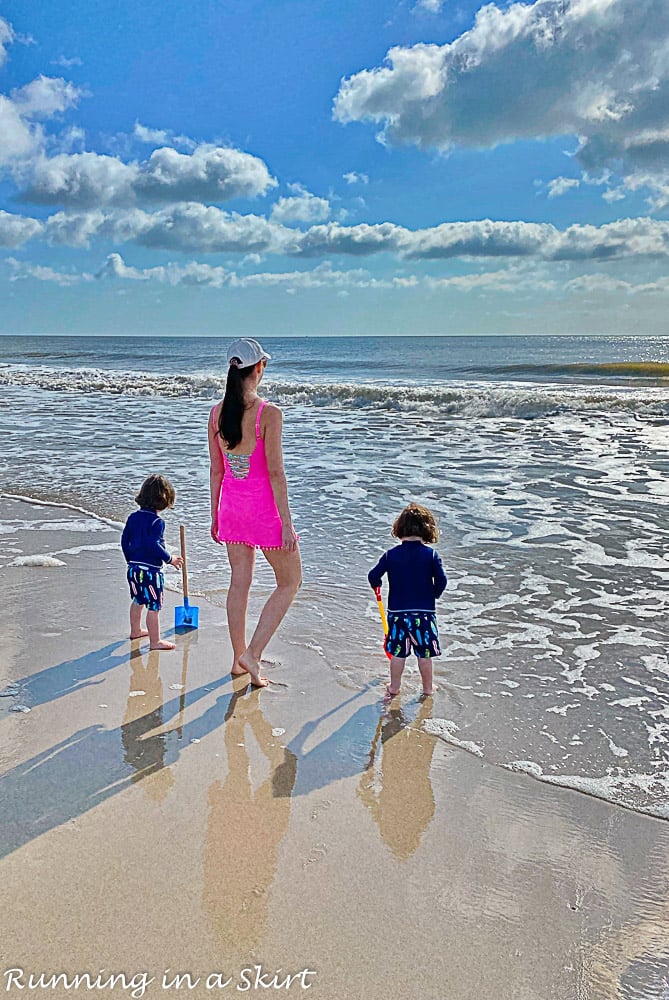 They got to play in the pool and had so much fun. We also got to spend more time with Grandpa Wunder and Grandma Margaret who came over to visit from Orlando.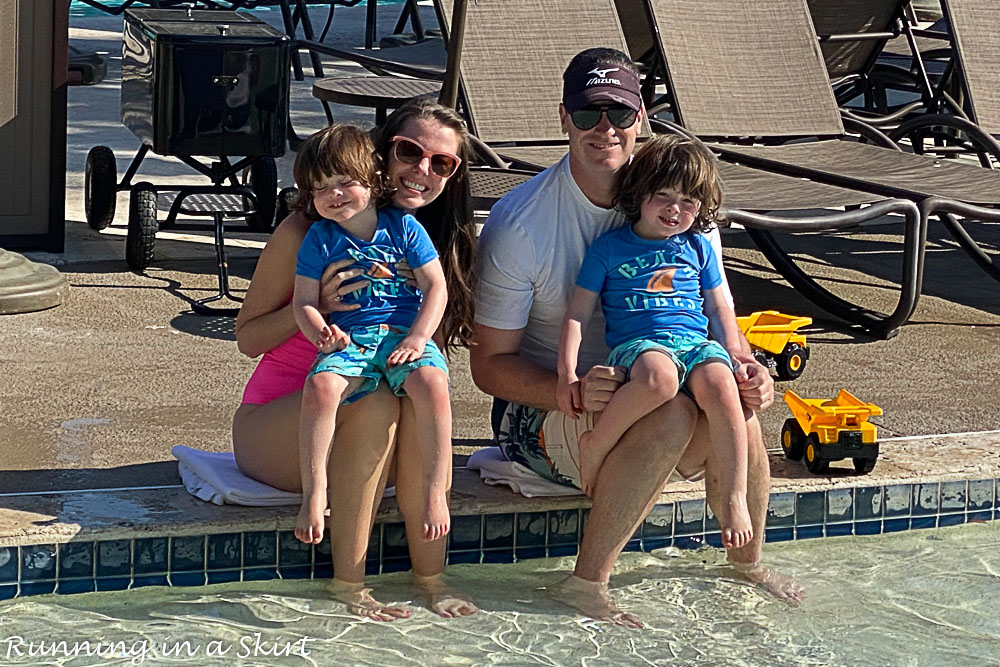 In May the boys finally got their own swing set!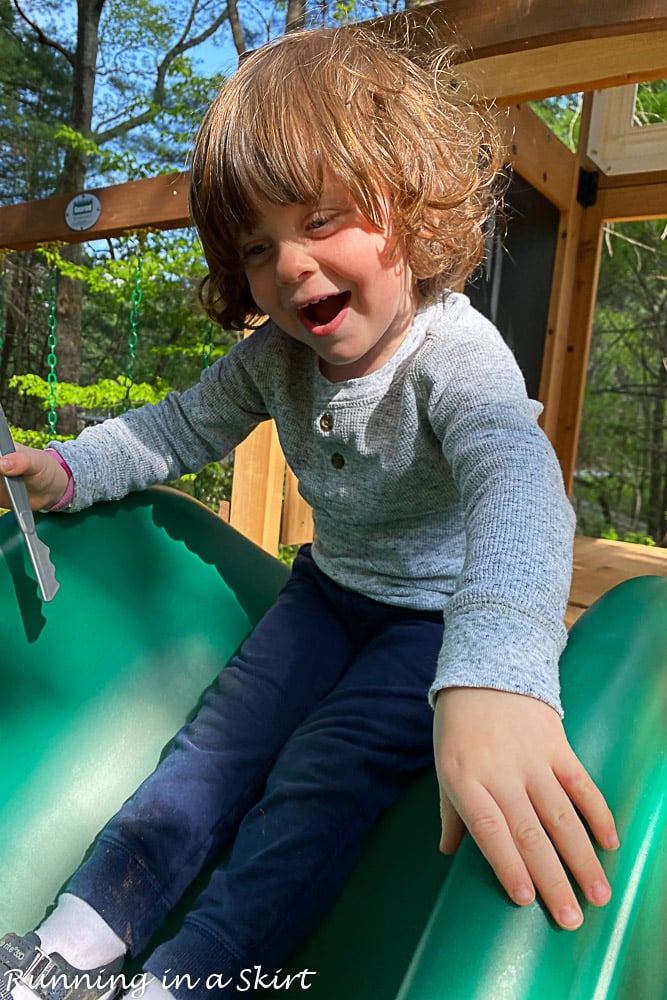 They loved it and spent most of the summer playing on it.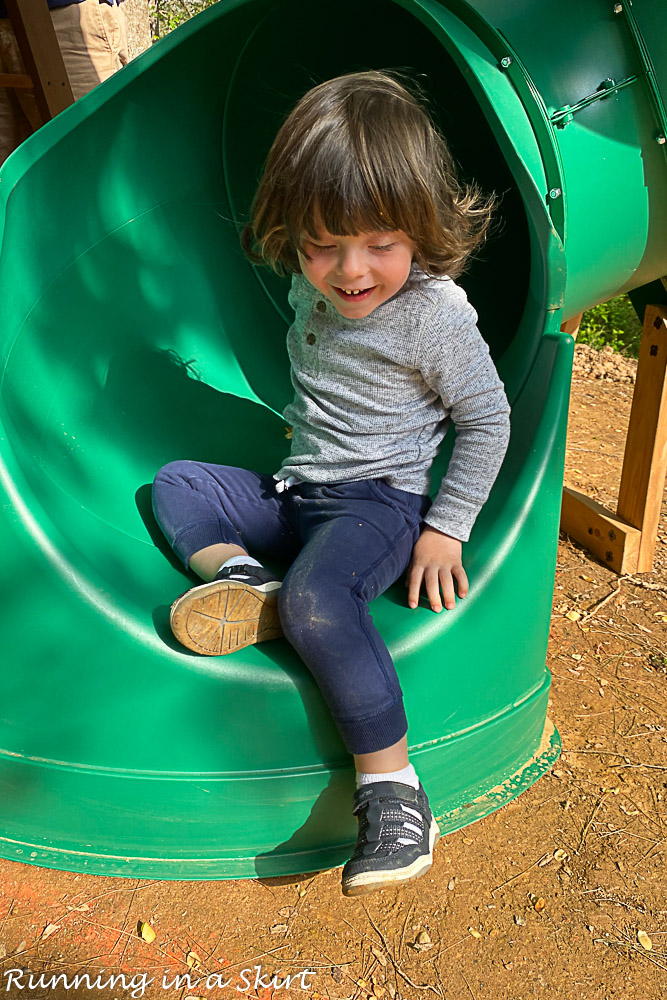 We also celebrated their 3rd Mother's Day in May.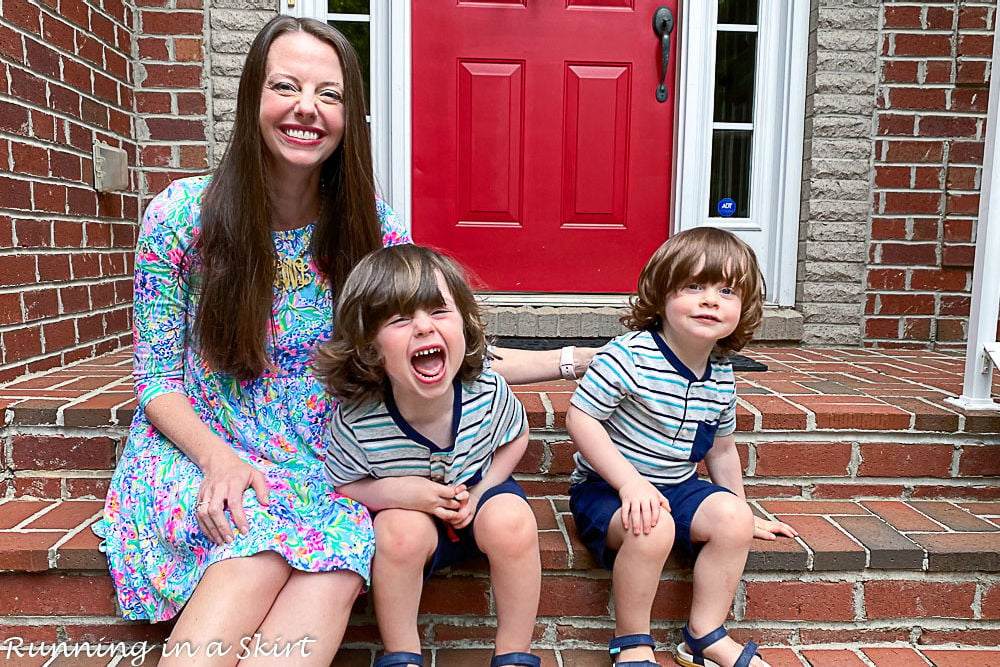 In June we took a trip to Pittsburgh to see Bobby and Pap. We also got to see most of the twin's cousins plus their Aunt and Uncle. After not seeing them for so long, it felt amazing.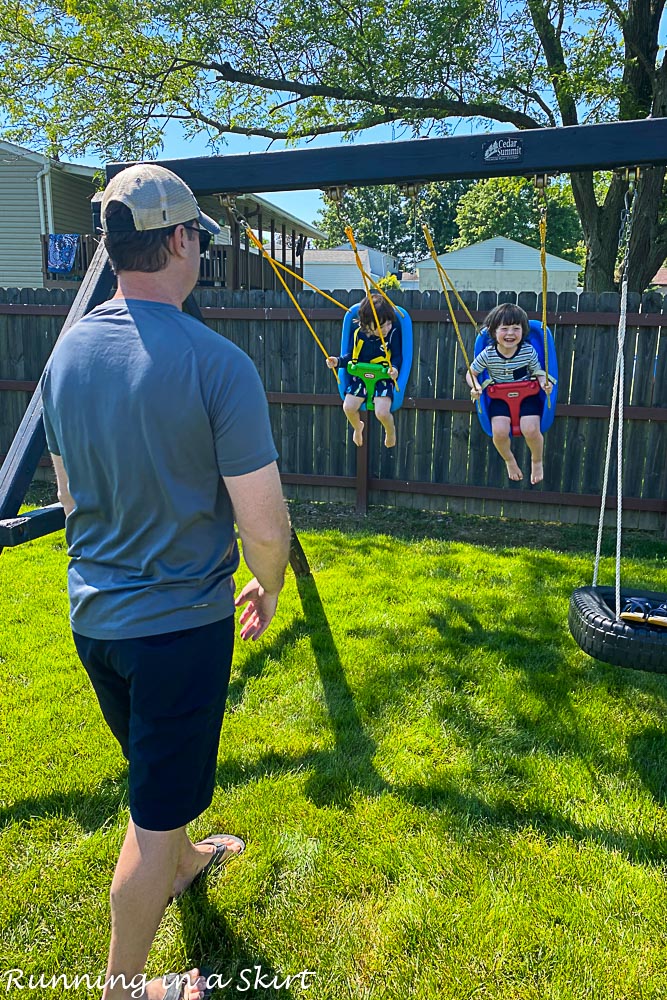 In June the twins also got to go to Hilton Head where they ran through the tidepools and ate out for the first time in well over a year.
July kicked off with an epic 4th of July weekend. We went to Chapin on Lake Murray to see their Aunt, Uncle, and more cousins.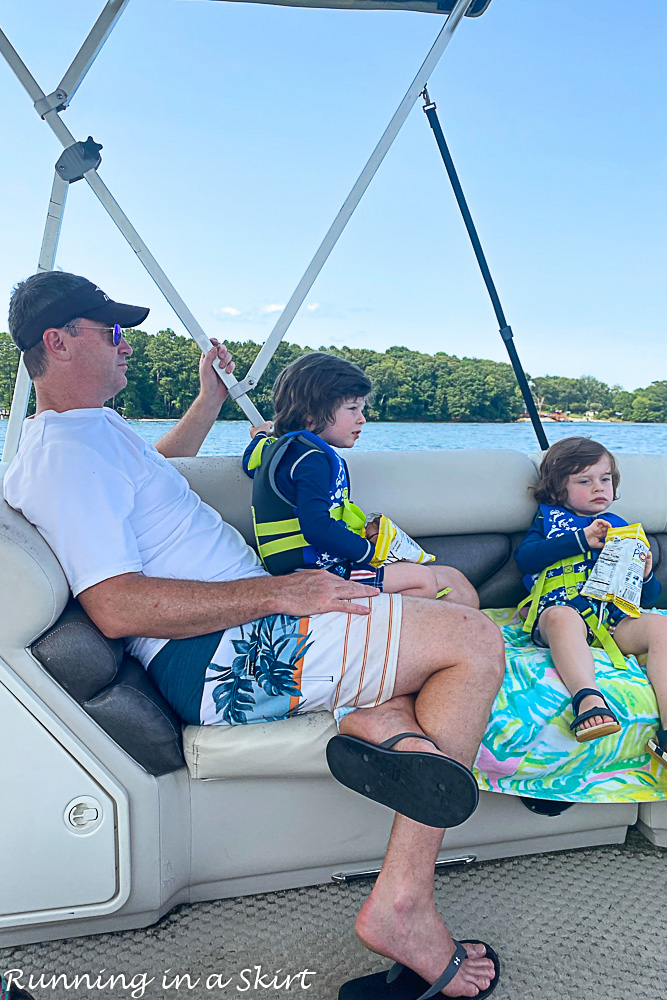 And also had so much fun with their neighbors at their 4th of July party.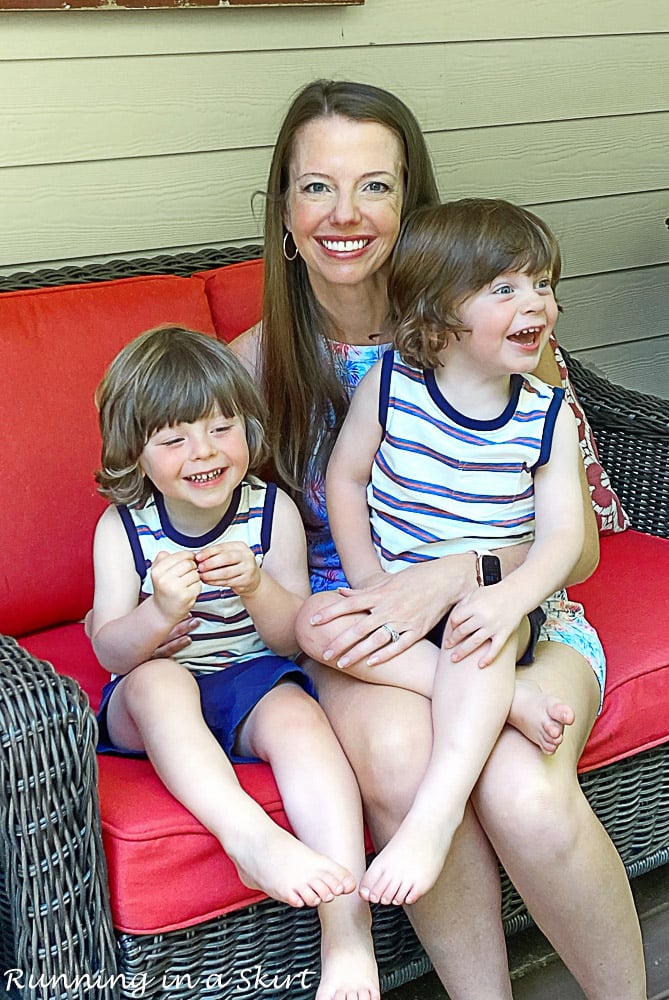 Another highlight of July was going to Colombia for a mini-Wunder family reunion. They got to see their cousin, Aunt, Uncle, and Grandparents.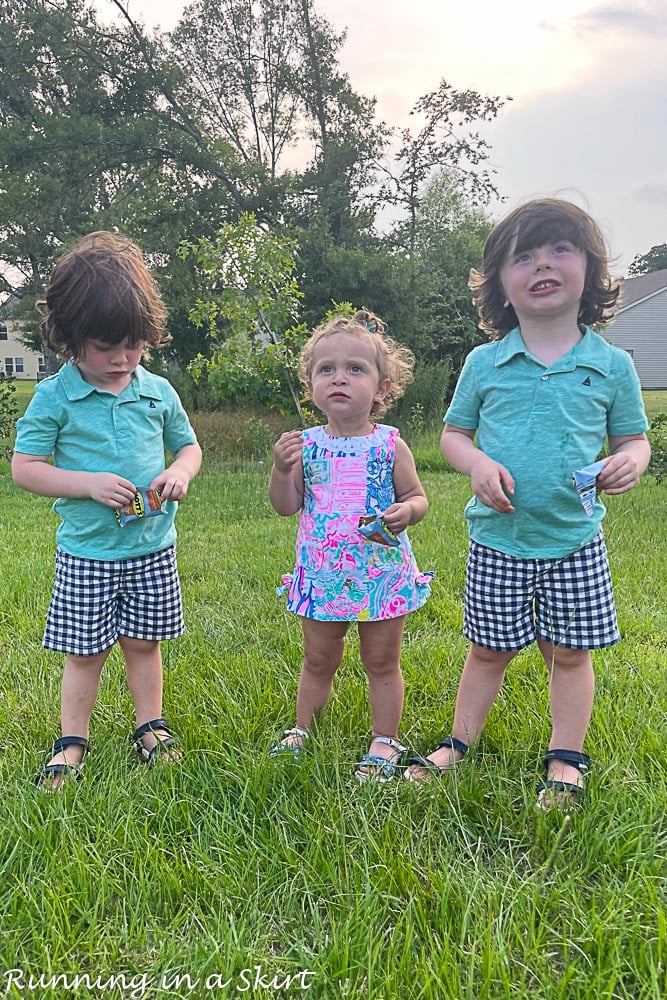 In August the twins got to go to the Nature Center!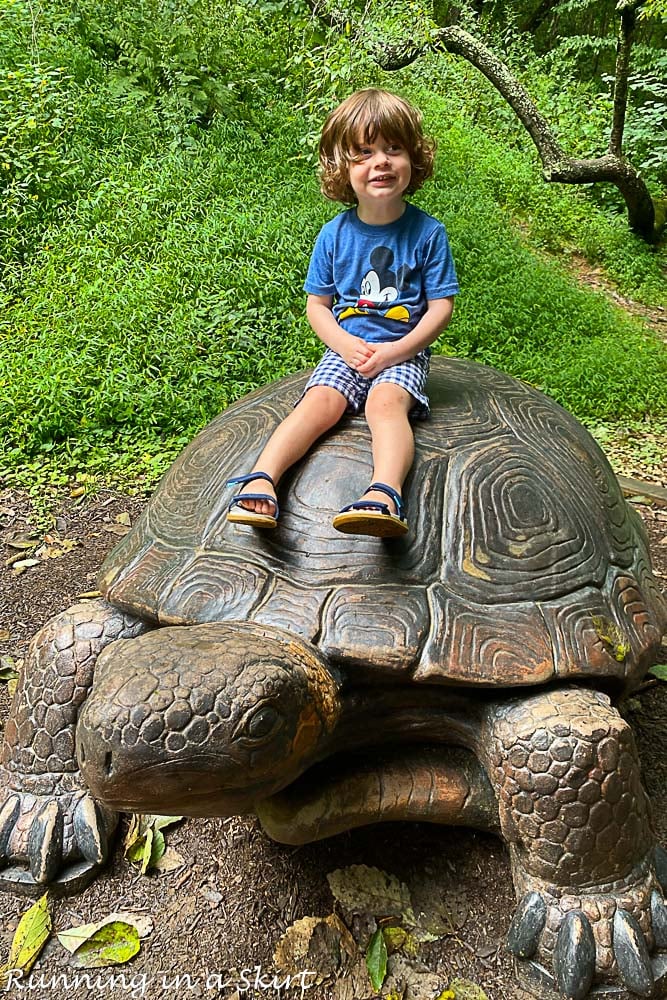 They also helped harvest their first garden.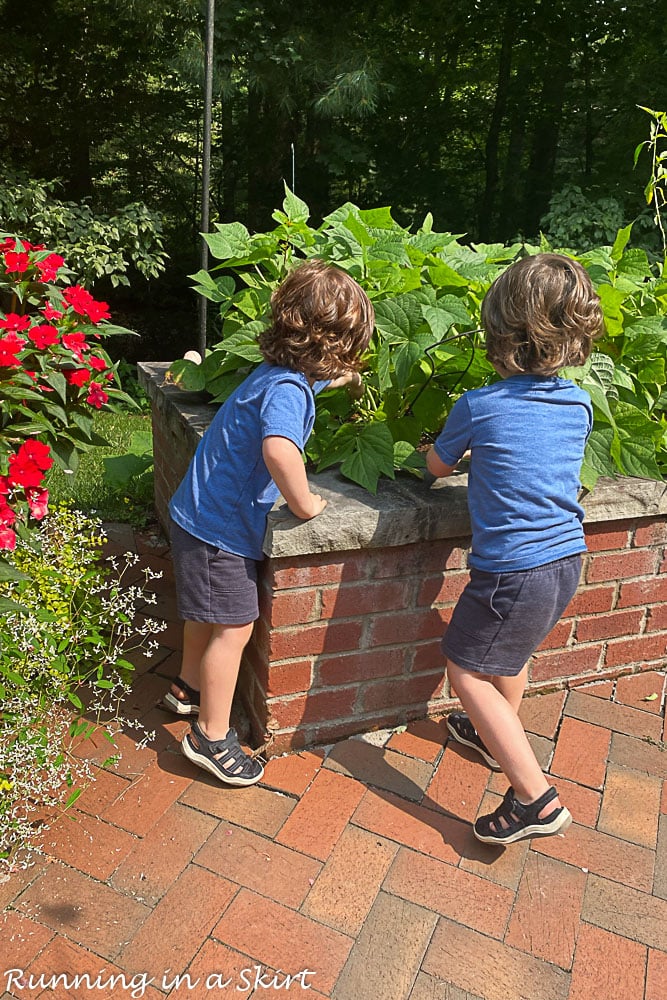 Plus we had an amazing week in Destin, Florida with all their family on their Daddy's side.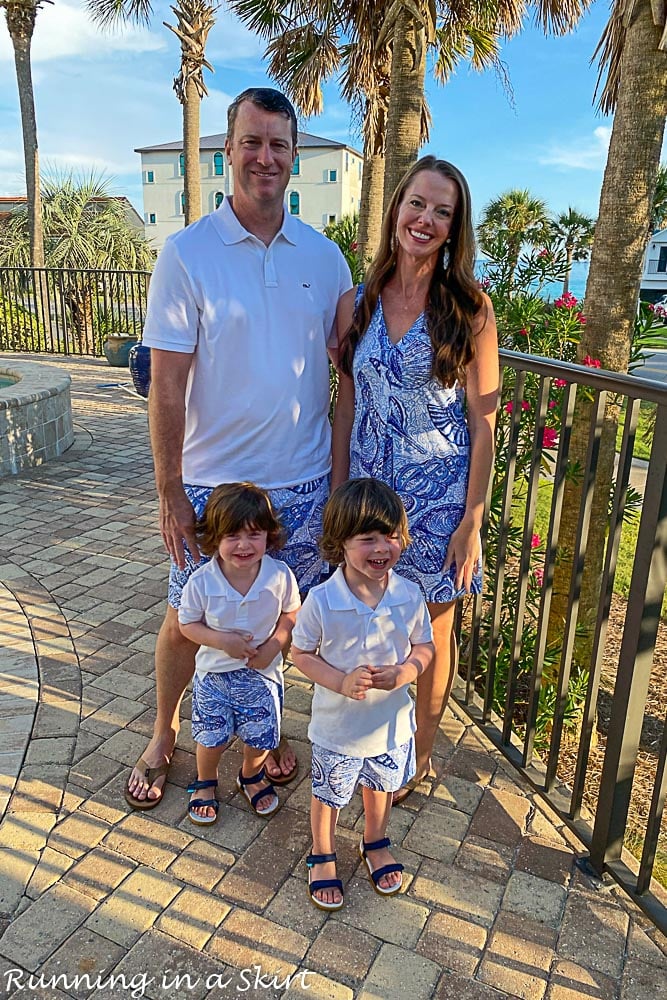 They loved playing in the pool and in the white powder sand beaches. It was such a gift for them to be able to spend an entire week with that side of the family.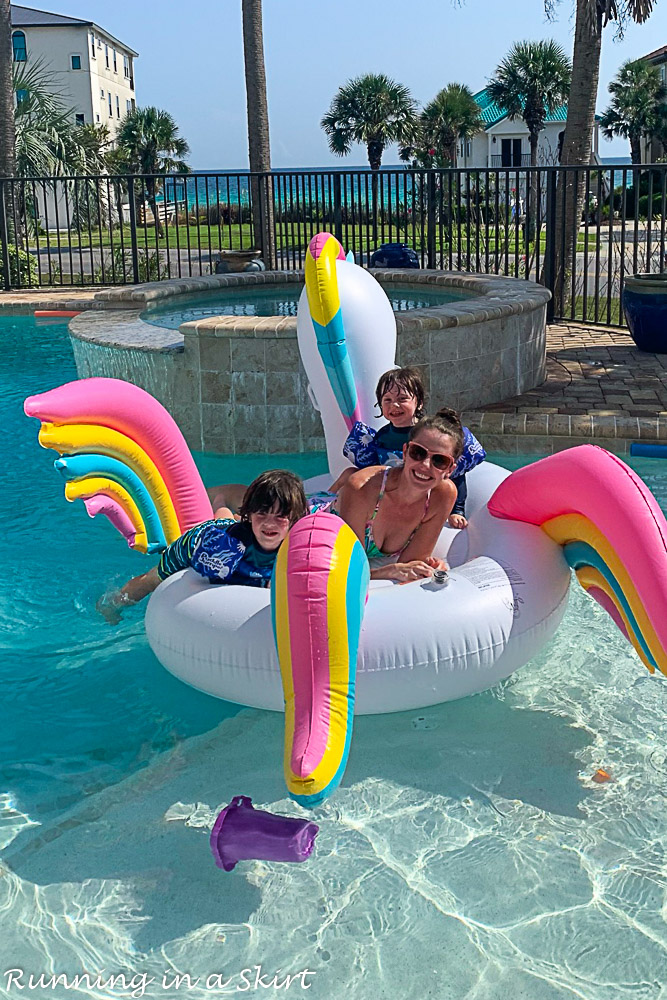 September kicked off with meeting their first preschool teacher.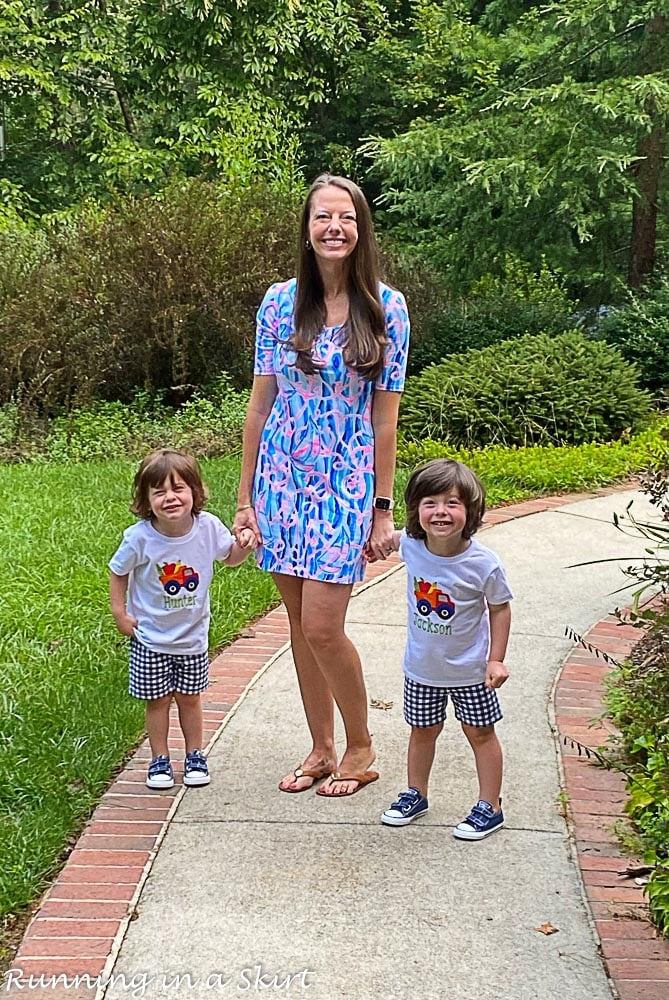 Their first day went great and they transitioned into going three days a week well.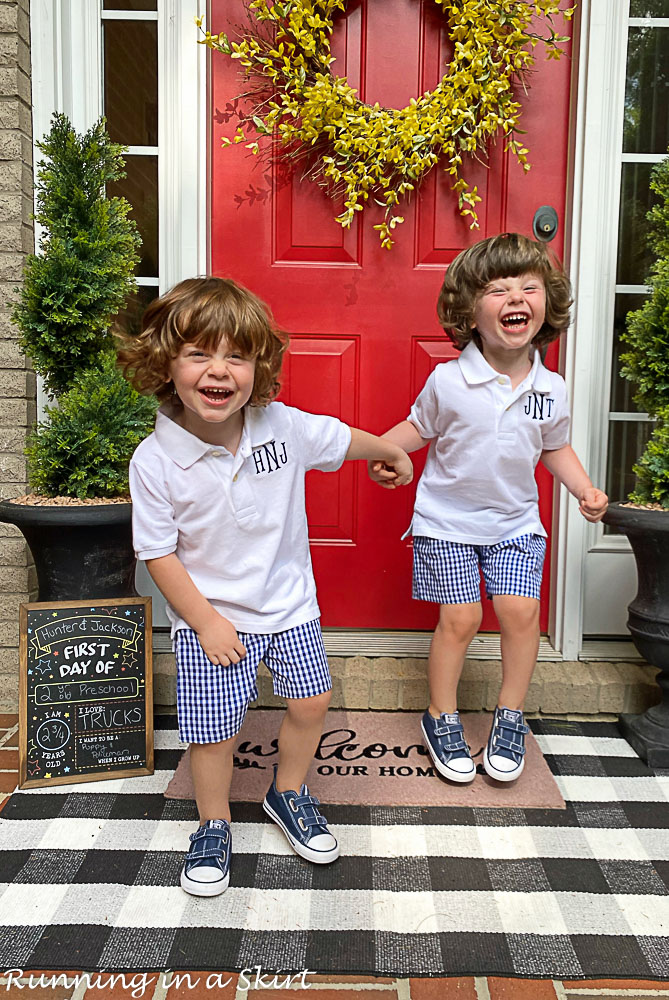 In September they also went to St. Simons Island for a weekend. They have become flying pros with 43 flights each under their belt. They also now get excited to go on the plane and understand that traveling means they get to see someplace new and fun.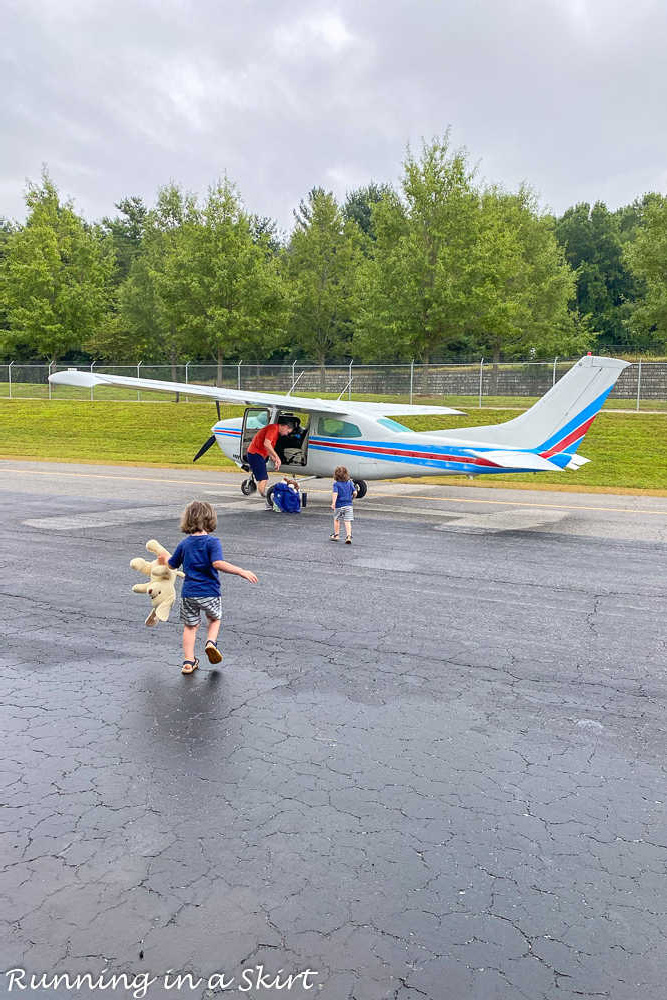 They both had so much fun playing on the beaches and enjoyed the change of scenery.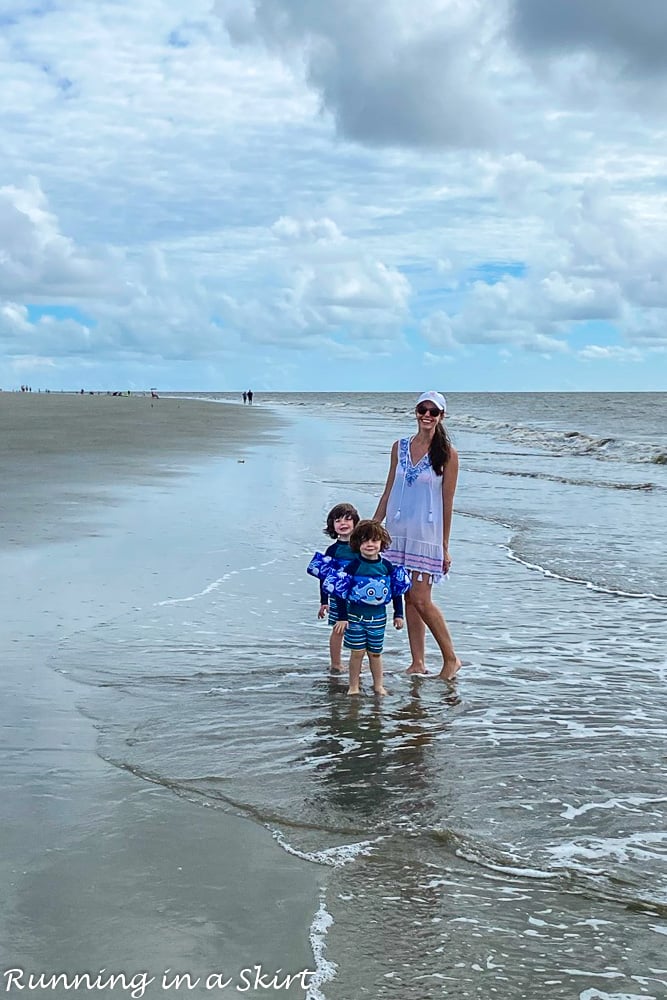 In October the twins had their first picture day and were so cute!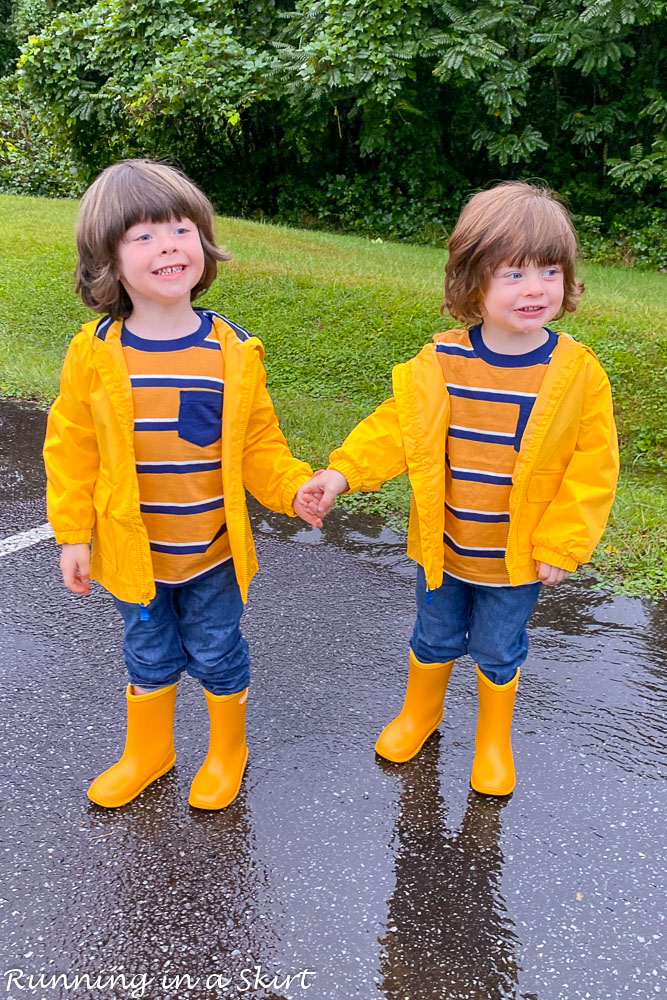 And we also got to play in the fall leaves.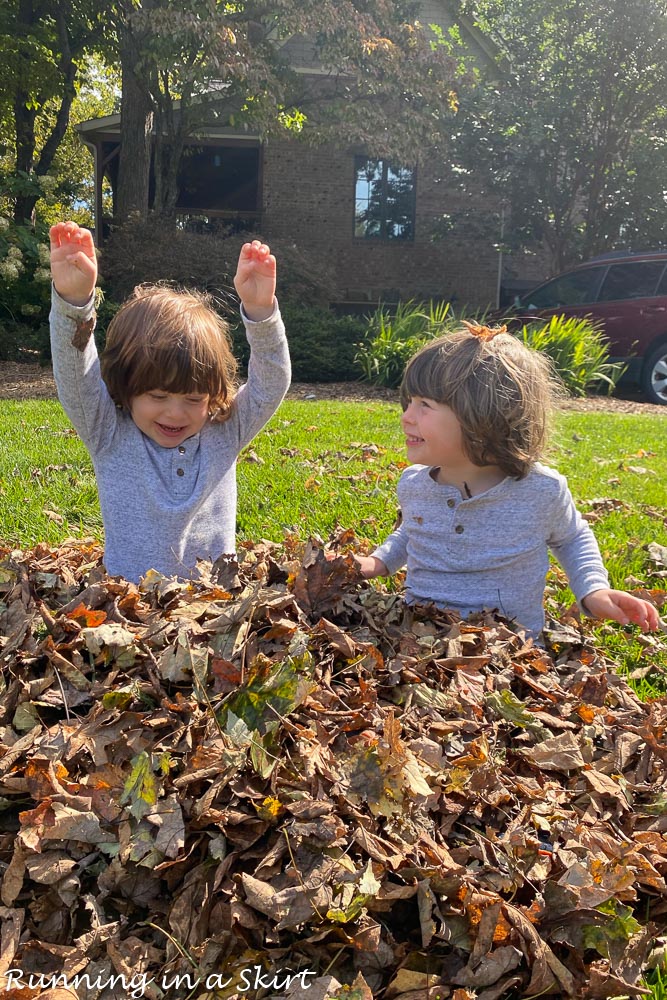 Plus we took them apple picking for the first time and it was a huge hit.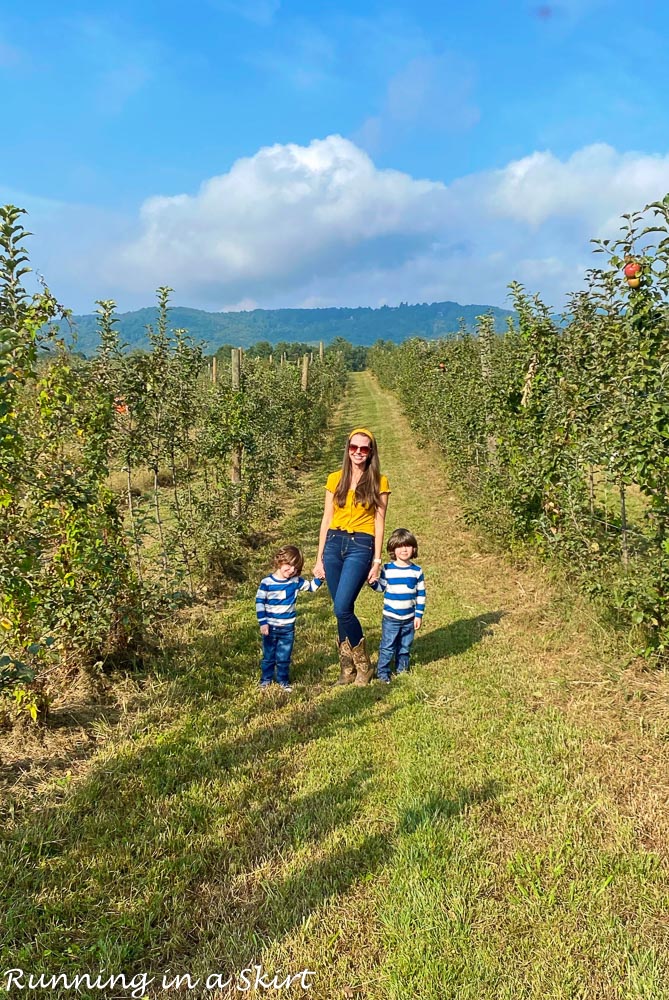 Their year rounded out with a trip to the pumpkin patch. They both loved this too.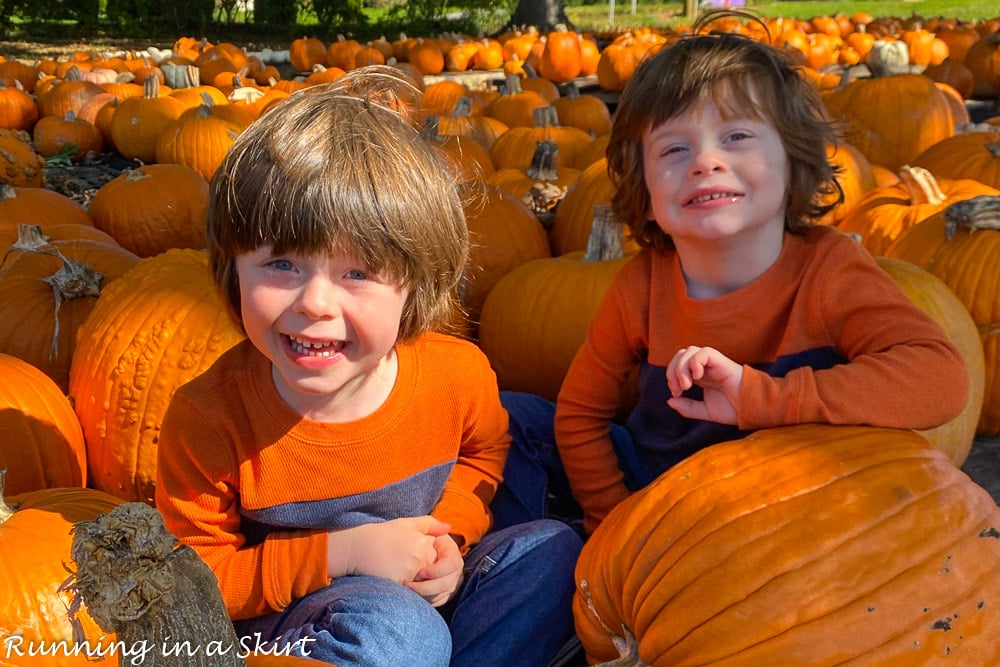 And finally, their third Halloween where they were Peter Pan and Captin Hook. They had a blast Trick or Treating for the first time and it was a joy to watch them.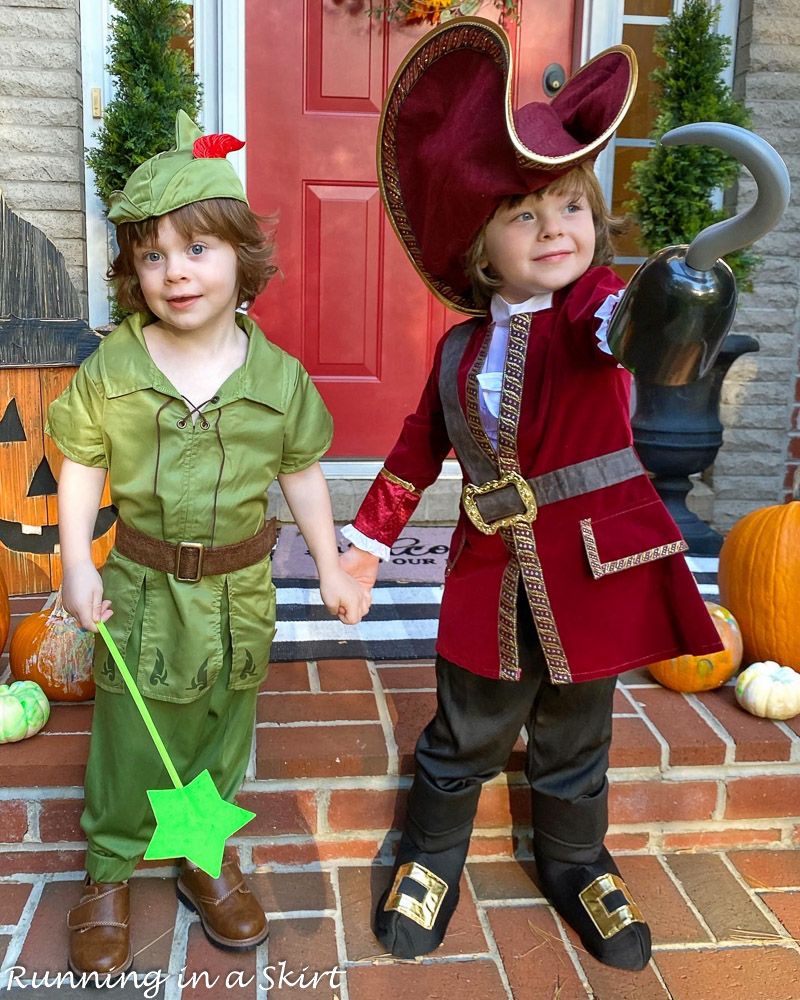 I love staying busy and I'm so glad we were able to give the boys all of these experiences this year, despite what is going on in the world. I honestly am still missing being able to take them to more classes and even storytime at the library but hopefully, next year will be better.
Happy 3rd Birthday Hunter and Jackson! You are truly the light of my life.
Have you missed any Hunter and Jackson news? Catch up here…
If you missed any of the pregnancy journey you can catch up here…