Hi guys!
We spent another week at home but it actually ended up being a pretty fun week. Before we dive into the highlights, don't forget to check out any other posts you might have missed this week.
Blog Posts This Week:
Also, my April movement challenge called the Move More Challenge has officially kicked off. The challenge is to simply move a bit more each day the entire month of April. Anyone who joins me can sign up to win a $100 Dick's Sporting Goods gift card. No strings attached!
The goal is to connect with some of you guys on Instagram and inspire everyone to have a bit of a healthier month.
You can read more about it in my Instagram post below or sign up here!
View this post on Instagram
Now let's dive back into some of the fun we had this week.
Our weather was all over the place this week including lots of rain and an unexpected blustery cold day BUT we also had a couple of really nice afternoons including one day that felt like summer.
When the boys woke up from their nap and I realized it was almost 80 degrees I pulled out their water table for an afternoon of fun. After a season of not using it, it was like a new toy again... which was fabulous.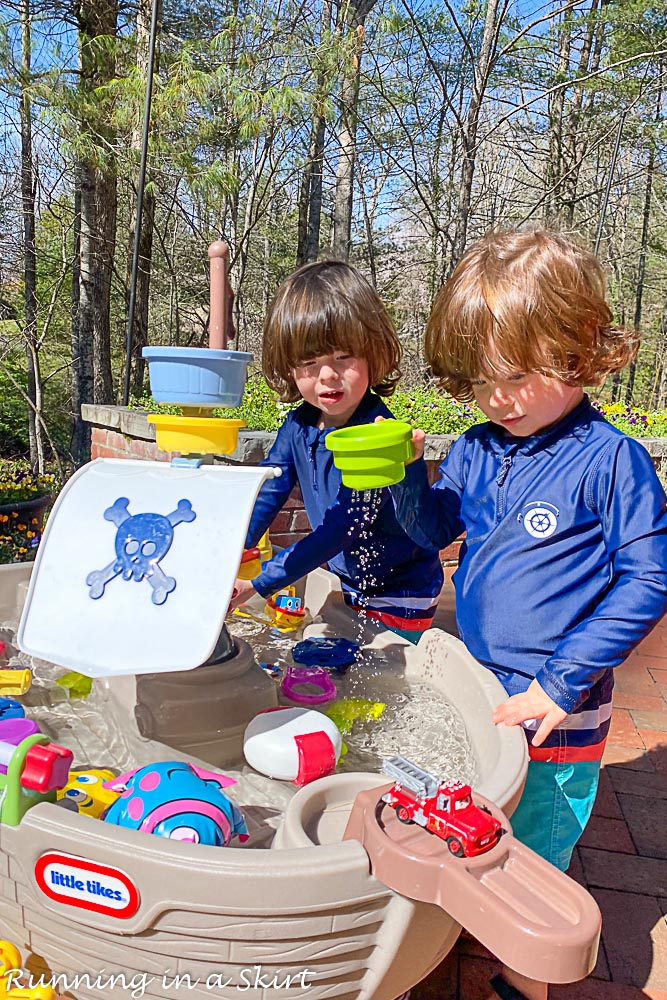 It was really nice because the boys were actually playing a lot more independently with it than last year.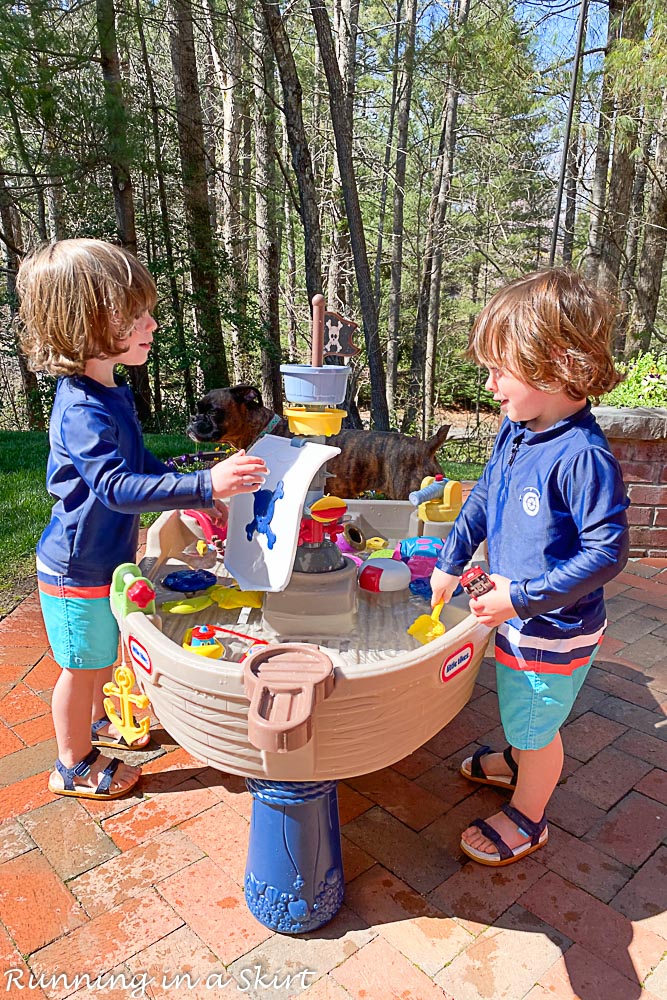 We also ate dinner outside that day because it was so nice!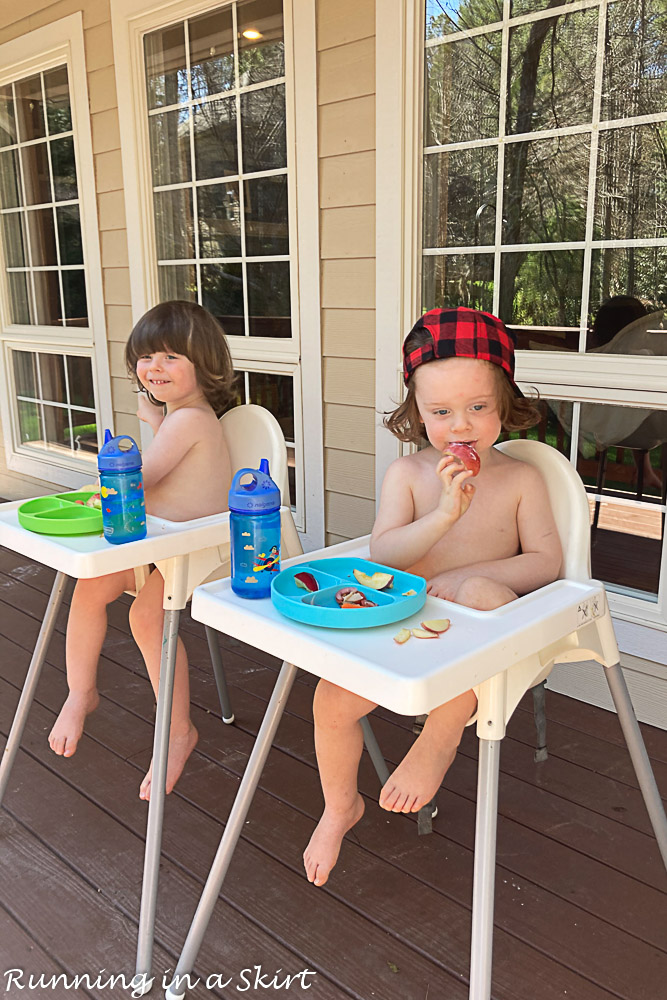 These cuties really thrive with being outside.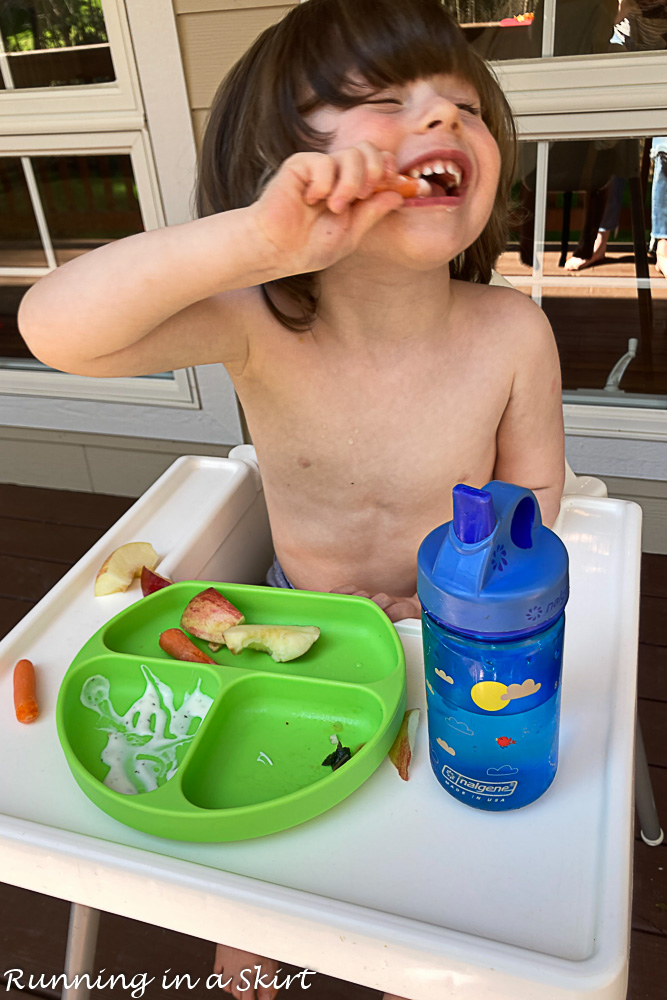 Even Makena was soaking up the sun. It made me so grateful that consistent warmer days like this are just around the corner.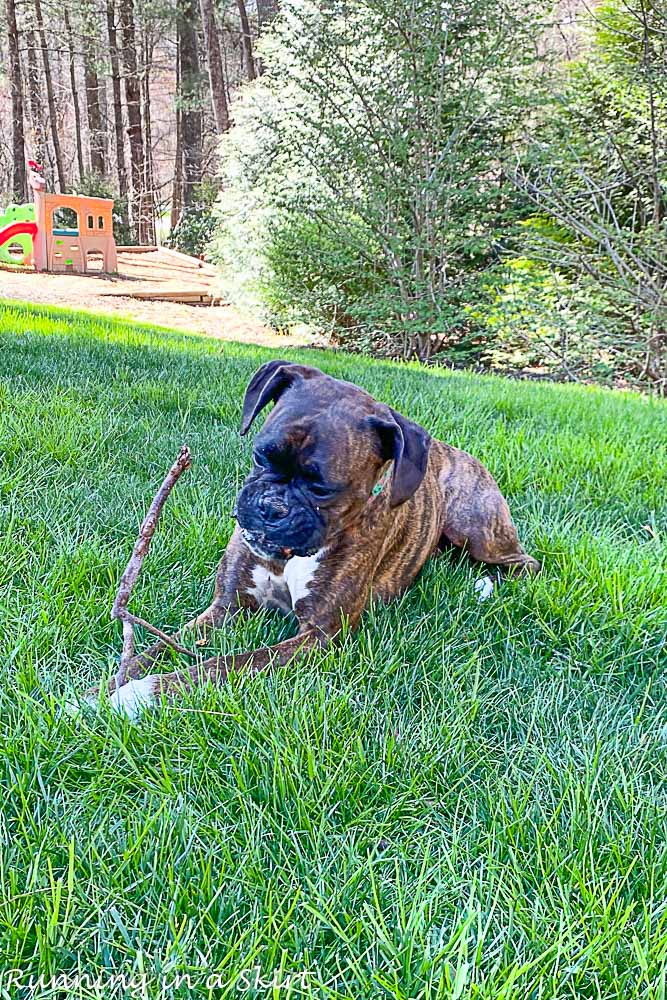 The other highlight of the week was a friend of ours brought over some real trucks to help with a project. We need some dirt moved around to make room for the swing set we got for the boys.
As you can imagine our truck-loving boys were in complete awe!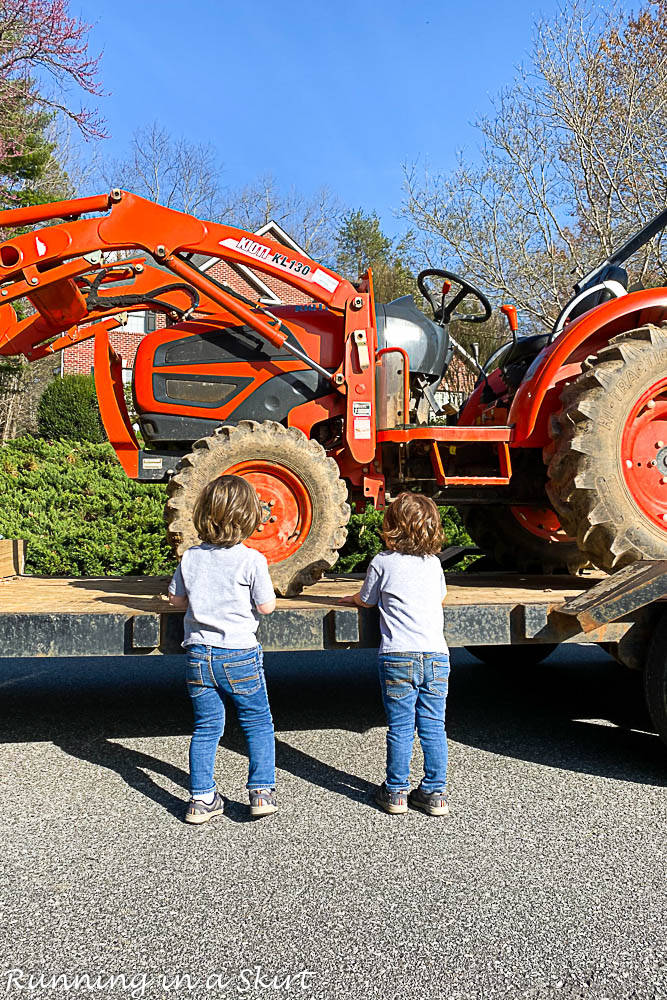 Our friend even let them drive it and move around the loader. Hunter took his role as a driver very seriously!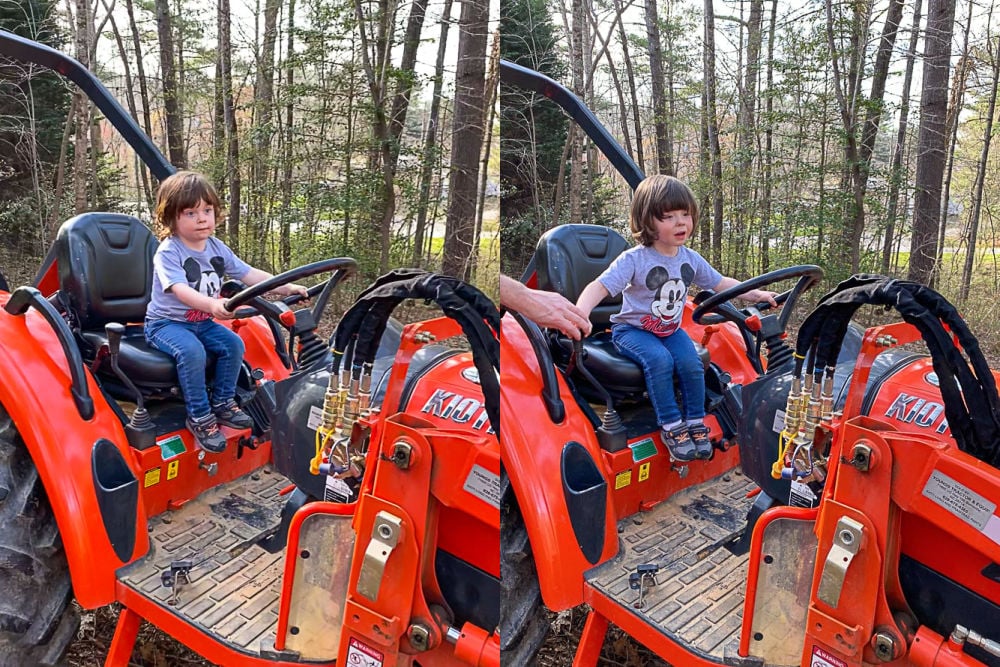 The boys had the absolute best time and it totally made my week. It's funny how small things mean so much more now.
We're also looking forward to this weekend because the Hub's parents are coming to visit us for Easter. I have some cute stuff for the boys and I hope they like their Easter egg hunt as much as they did last year.
I hope everyone has a blessed and wonderful Easter. There really is so much to be grateful for this year!
See you back here Monday with a brand new recipe.