Hey y'all! Instead of a regular Weekly Happenings I decided to share some highlights from our lovely Easter weekend at home.
Leading up to Easter weekend I was a little bummed, like everyone, that we couldn't do any of the traditional Easter events with the boys for the first time. I took some time and adjusted my expectations and it actually ended up being a really nice pressure-free weekend at home. I know that if we hadn't had social distancing I would have felt like I had to schedule a bunch of things to do, but it honestly ended up being just as nice staying home and focusing on our immediate family.
Easter started off Saturday with a mini-photo shoot outside for the boys and getting their first Easter bunnies.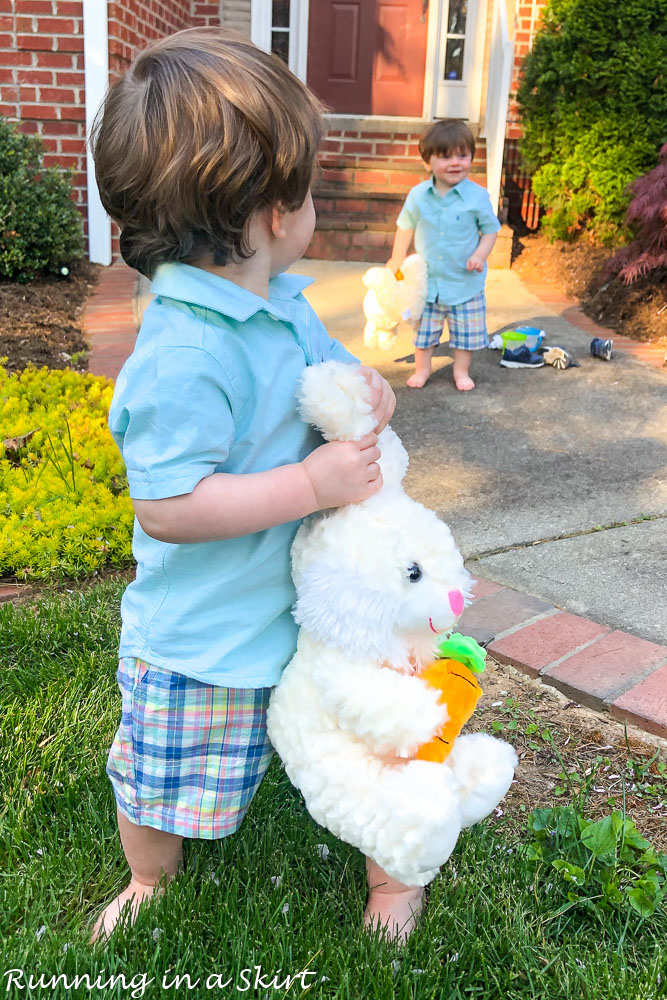 They loved them and totally amused me with some photos. I think this one might be one of my favorites of them.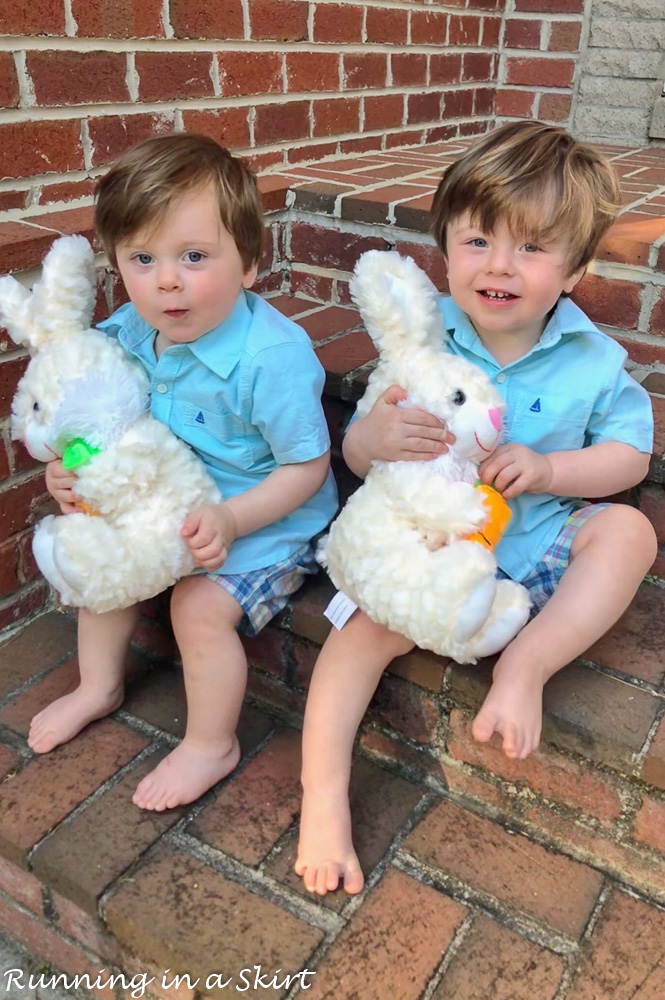 I actually got one of them both smiling... but not sitting down.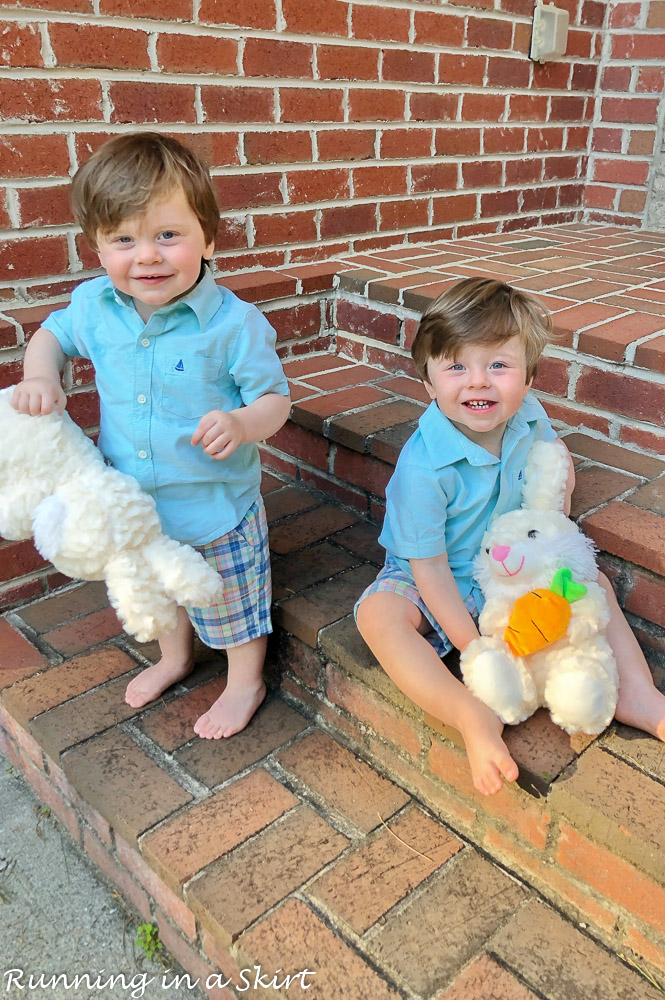 It was a really pretty day so we played outside with their wagon.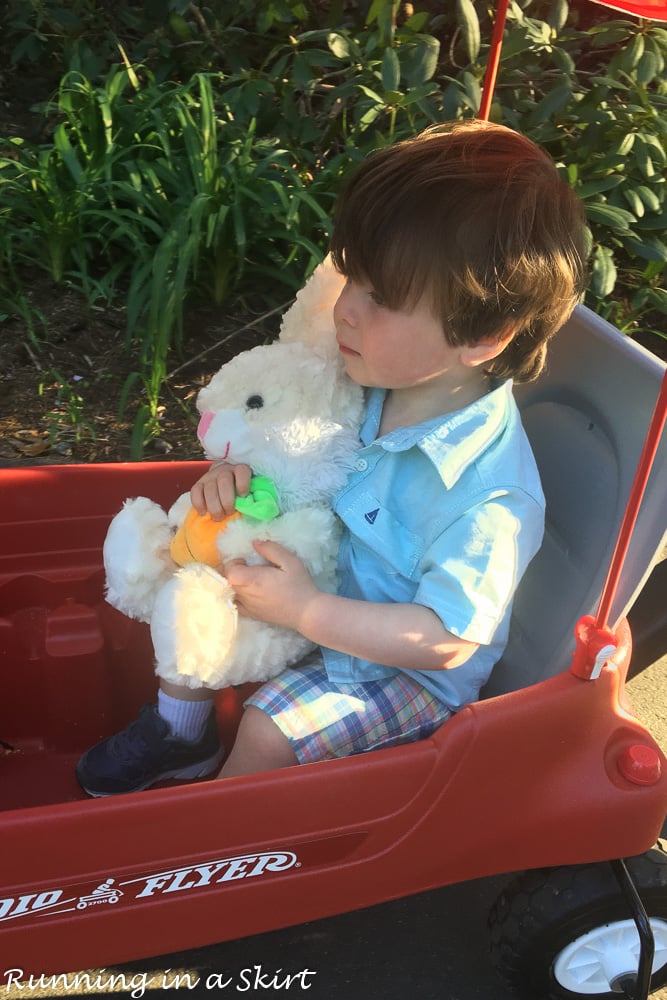 They had a lot of fun taking turns pulling each other around.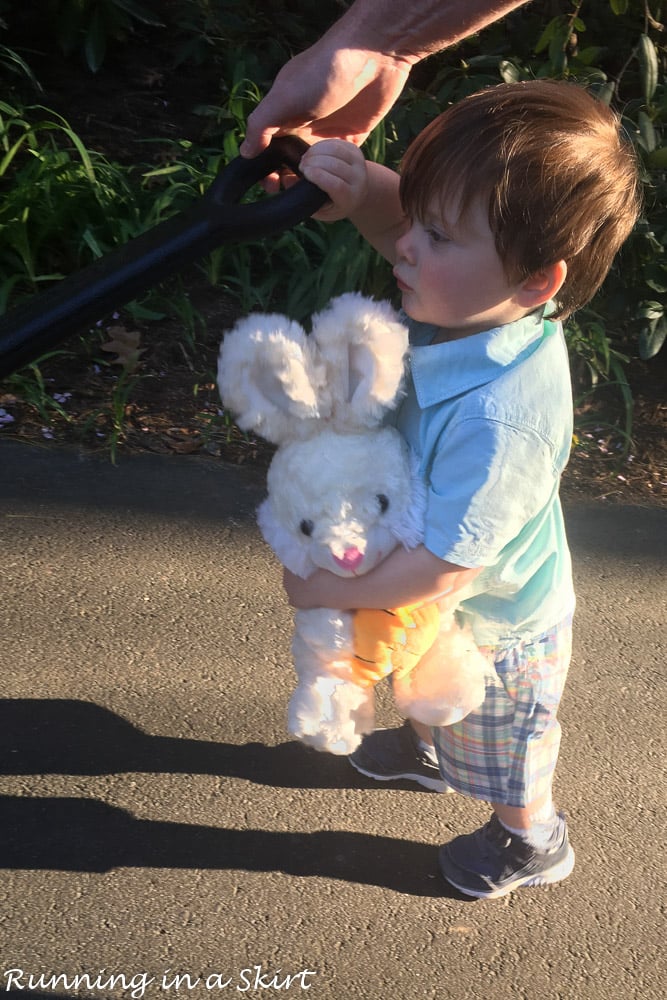 After the boys went to bed the Hubs and I made some smoked scallops for a special holiday weekend meal. We love seafood so that's how we celebrate!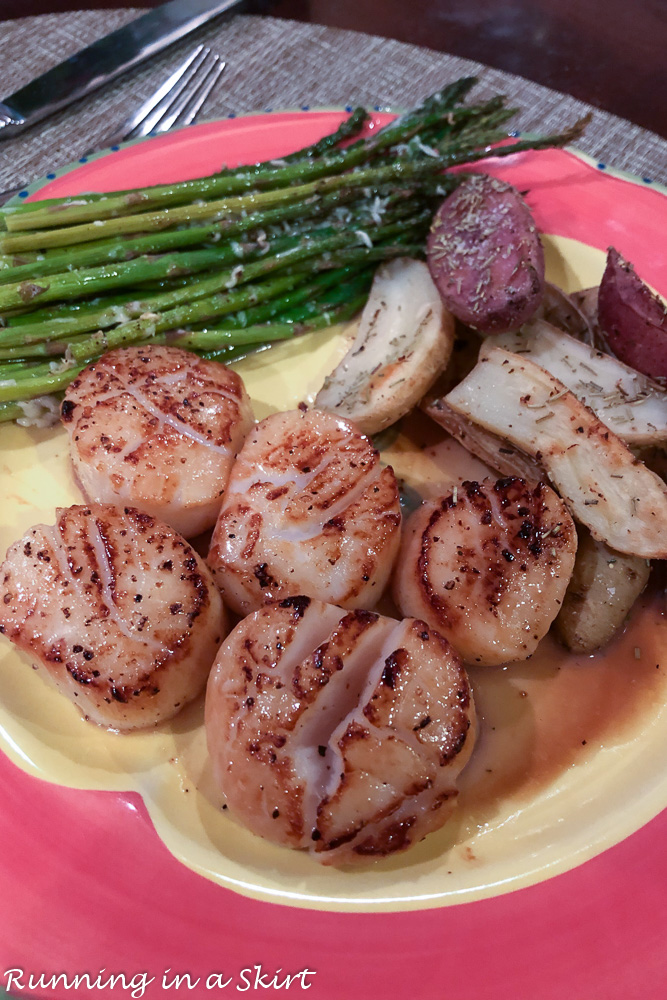 Easter morning went so well. The Hubs made us strawberry pancakes and then we did Easter baskets for the twins.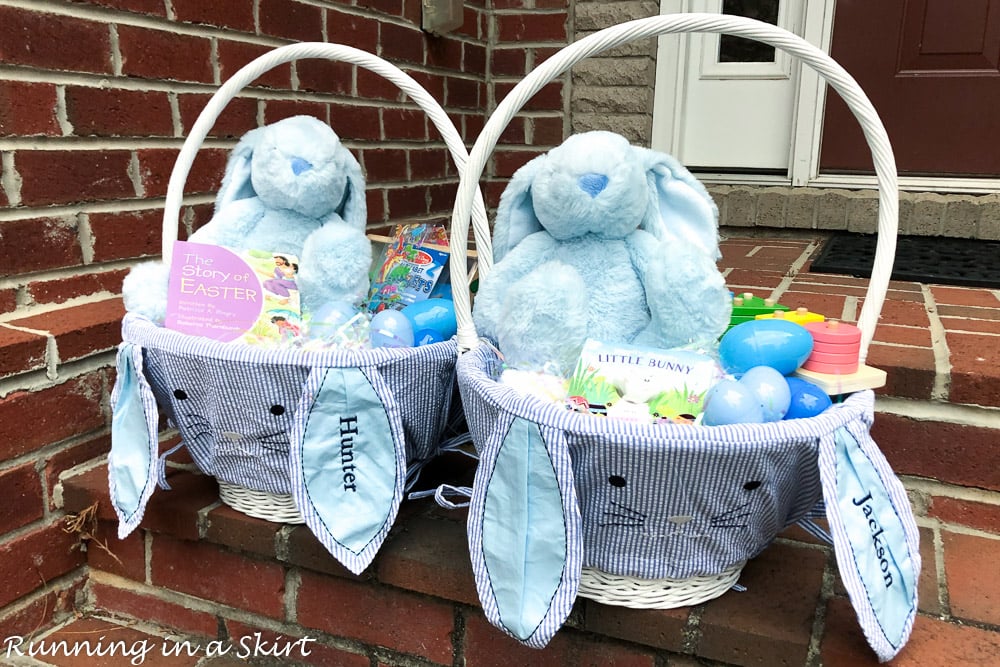 My family had a tradition where we had a jelly bean trail leading from our bedrooms to our Easter baskets. I decided to start that with the boys but since they are too young for jelly beans I used yogurt bites for their "candy." They had so much fun!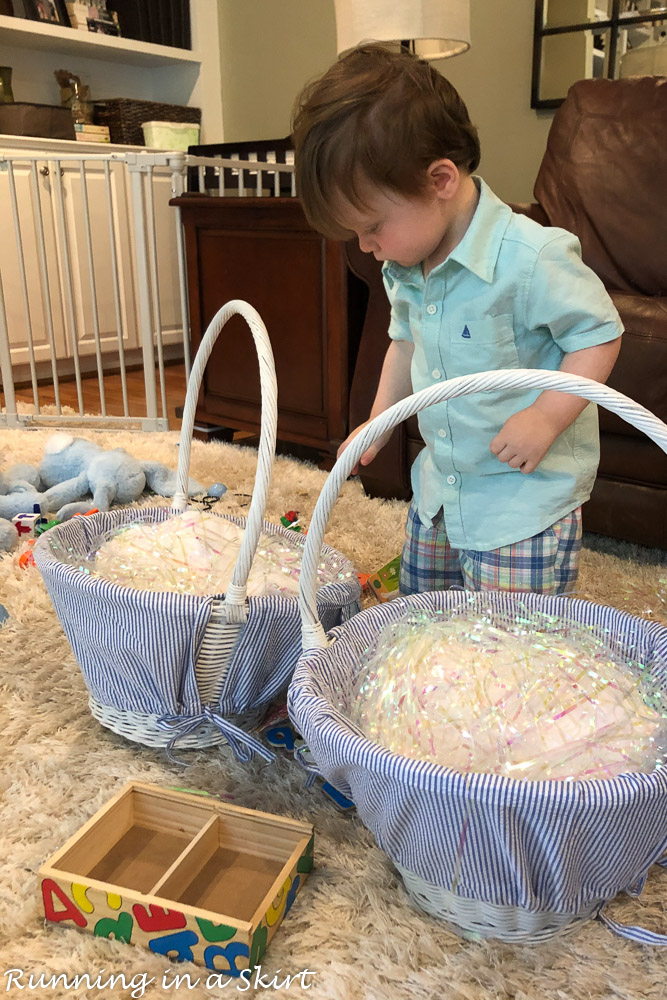 We opened the baskets and played with the games and toys inside.
It was a rainy day so it was so nice to have fun new things to play with and lots of family time inside. We also did an indoor Easter egg hunt for them which was really entertaining.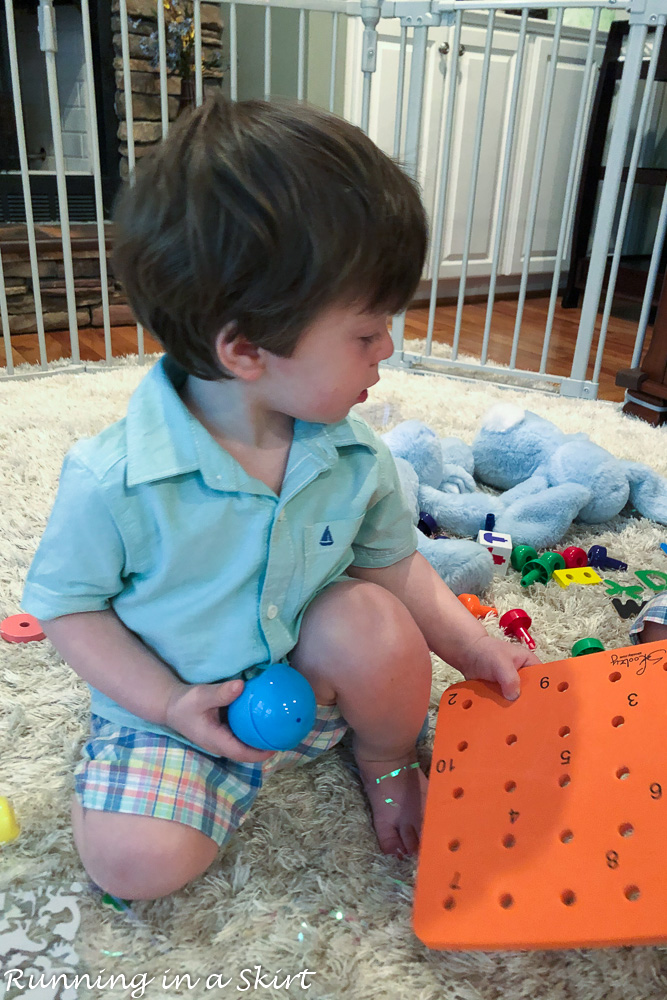 We also watched our church online, which was surprisingly nice and made it feel more like Easter. I was so grateful we all were together, happy and healthy.
We also made another holiday meal. We had lobster for our Easter dinner and it was just as tasty as it looks. It wasn't traditional... but it was exactly what we wanted.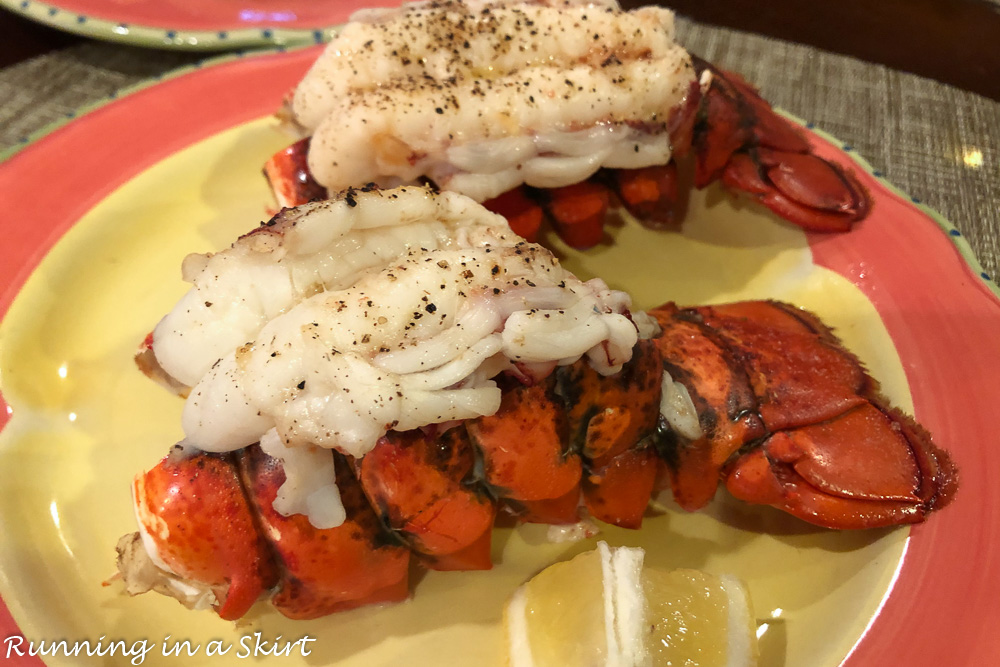 Since it rained all day on Easter we decided to have our outdoor Easter egg hunt on Monday and the boys LOVED it.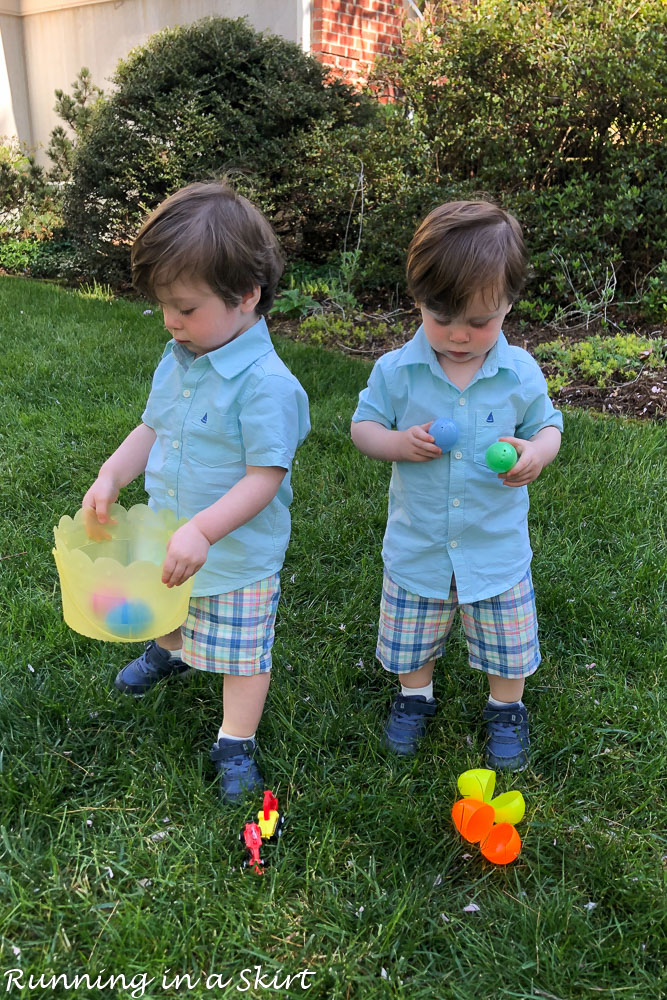 They ran around the yard finding the eggs and totally got the concept.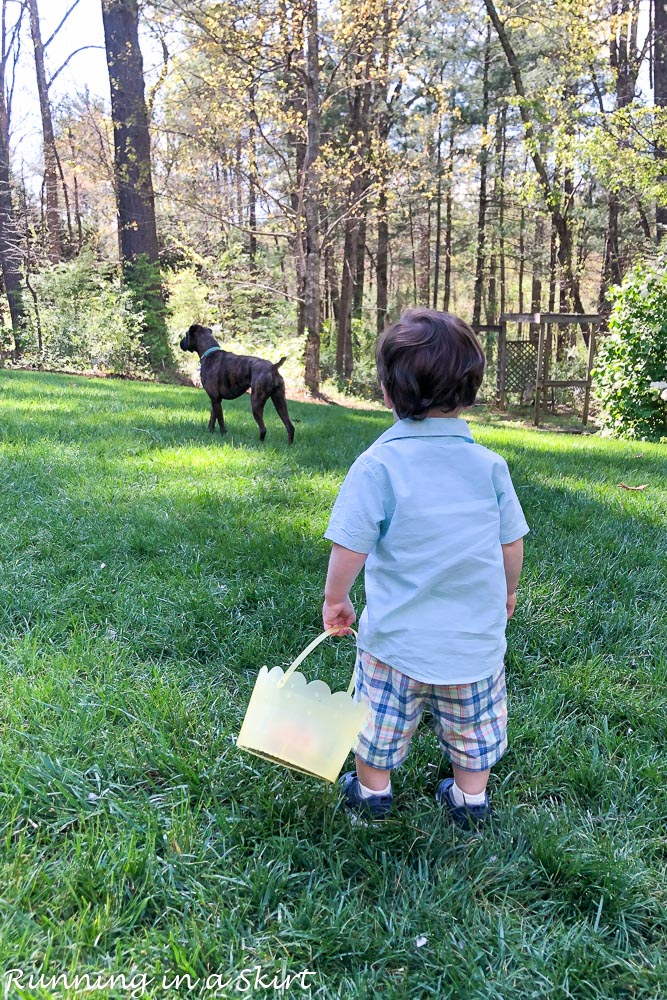 Hunter was all about pointing the eggs out and running up to them.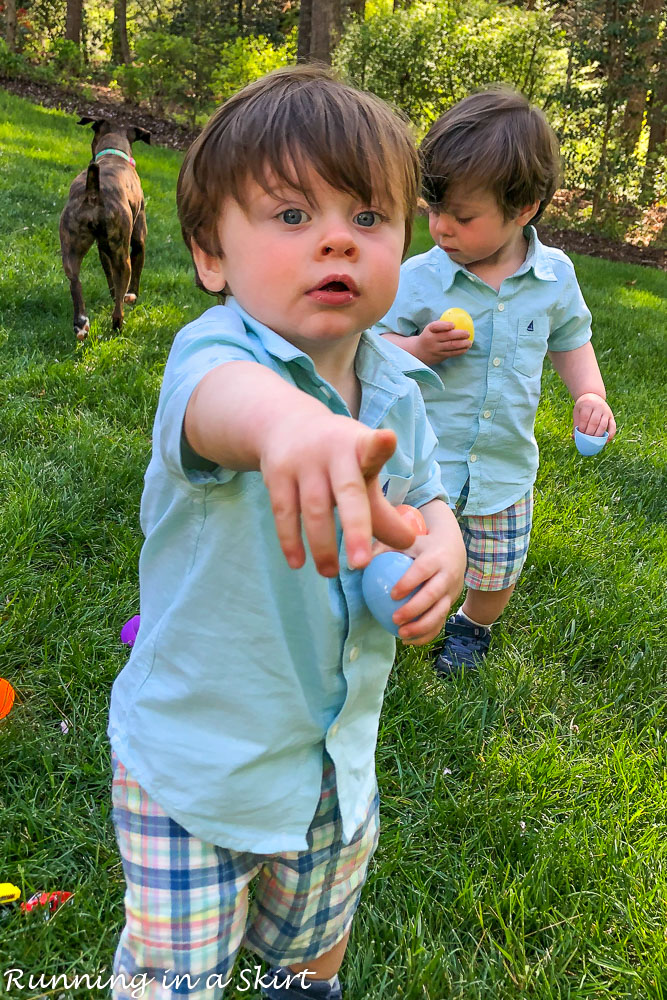 He was like the director.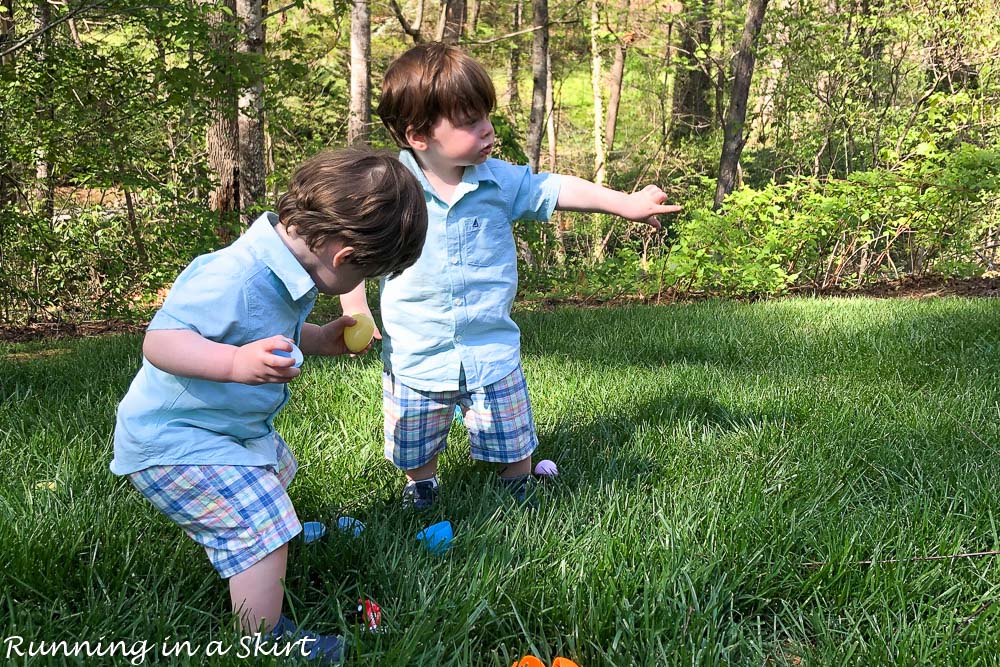 He collected a ton and carried them all around.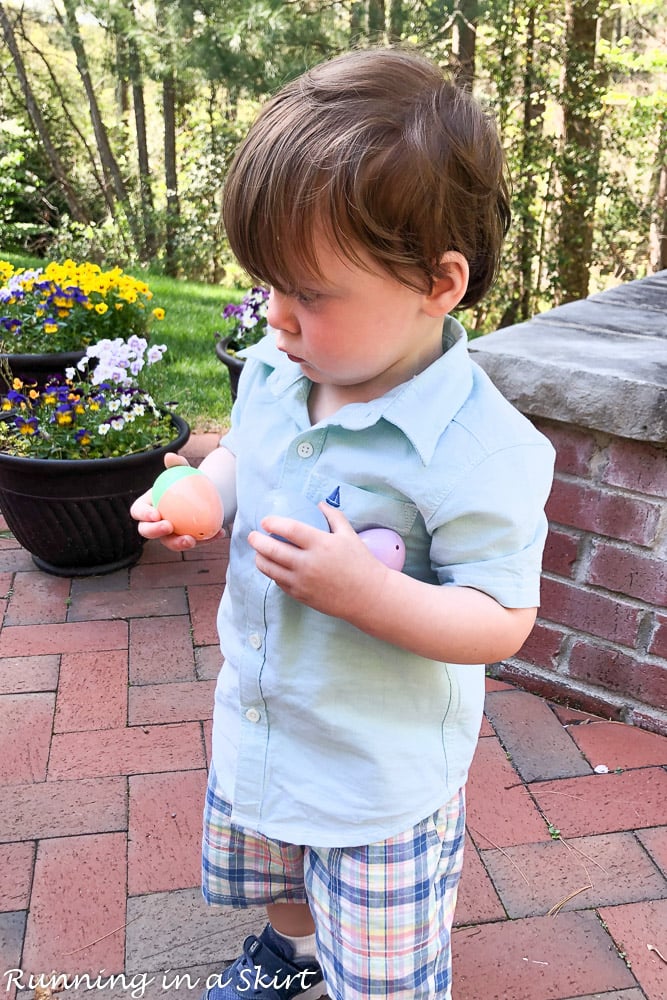 The eggs had little cars, finger puppets, and yogurt bites.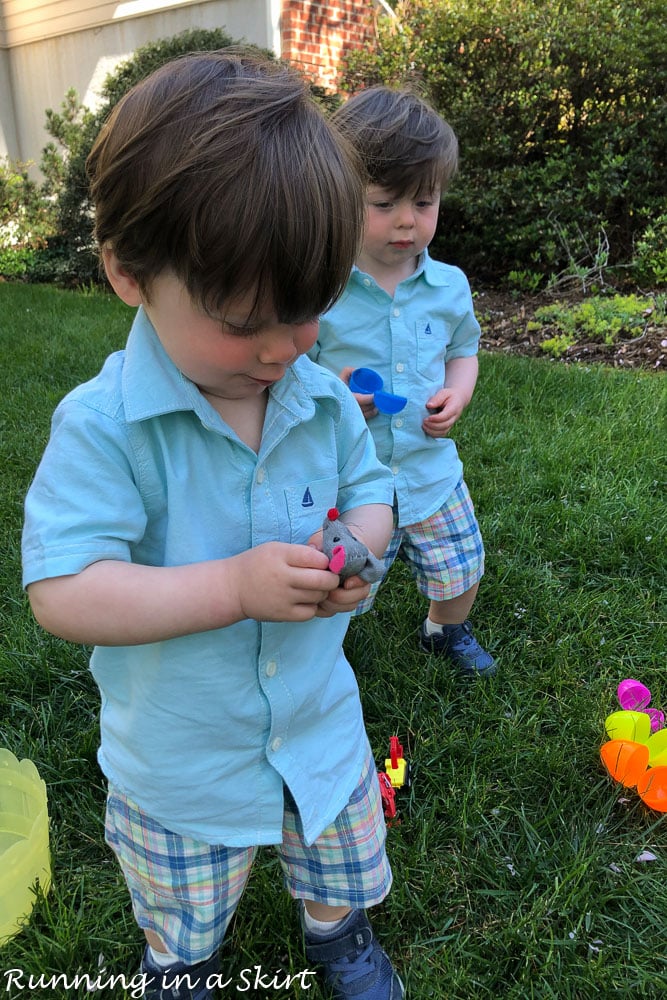 I found them on Amazon and they were a hit!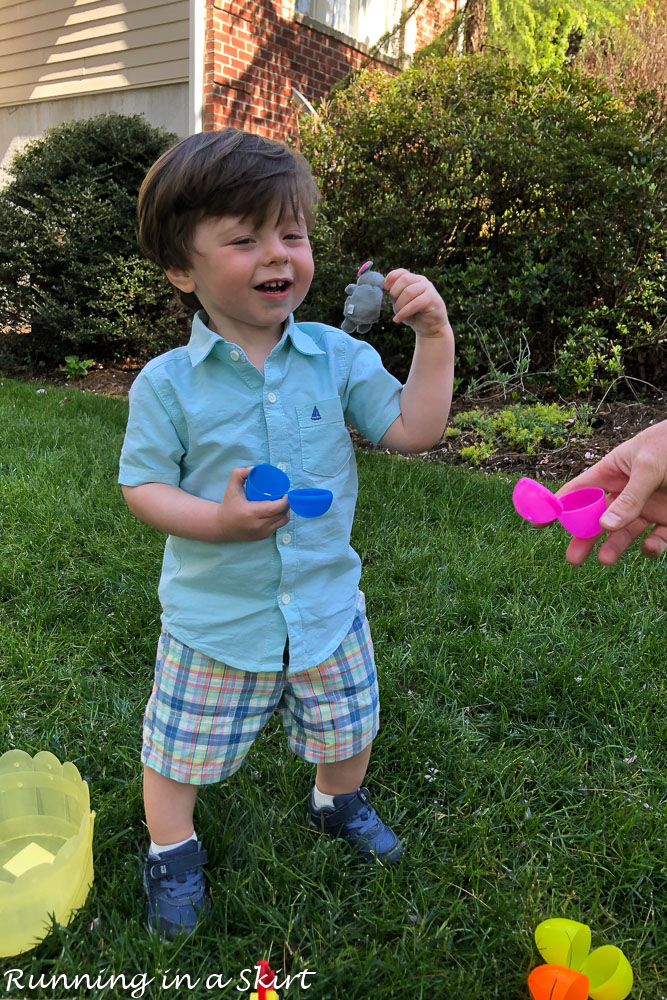 We had such a fun time and it was so fun to see them discover the new game.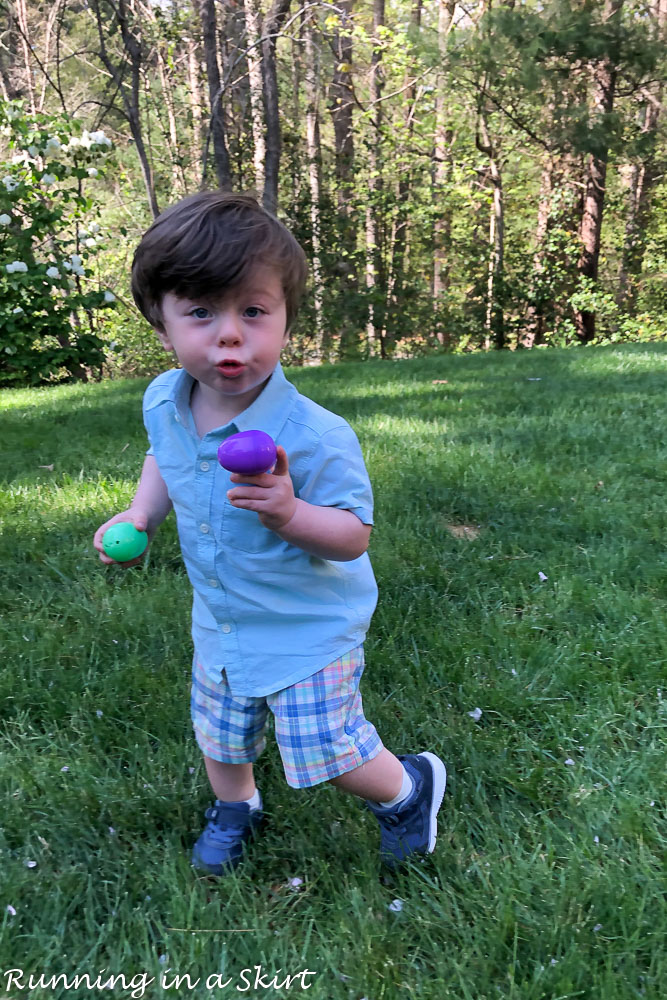 These smiles made it all worth it!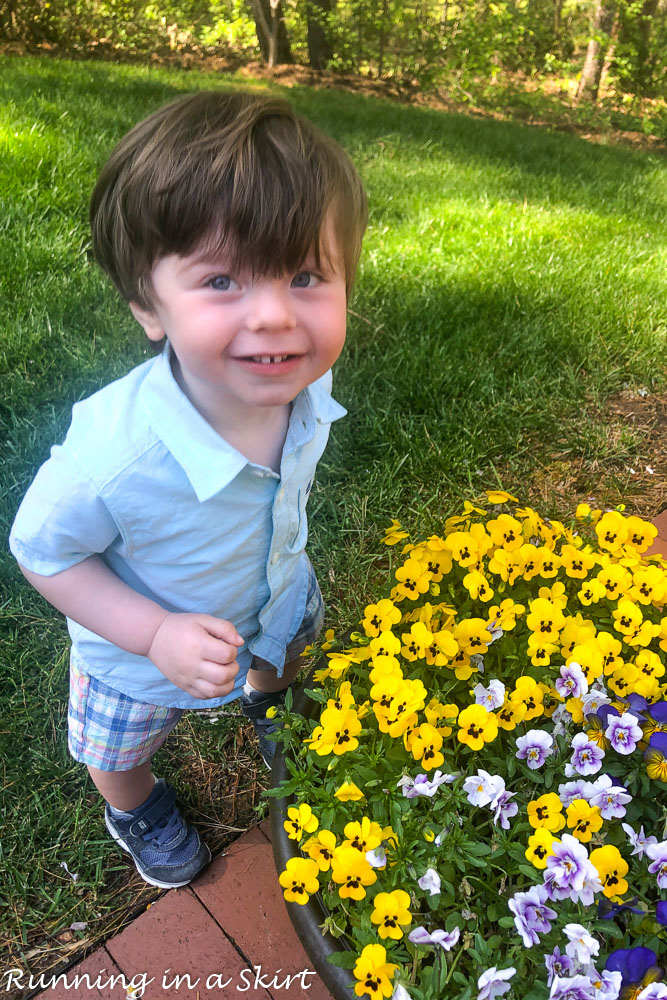 Easter may not have been filled with fancy church outfits, the Easter bunny, and elaborate brunches but I honestly feel like we made the best of it. Letting go of those big expectations ahead of time let me really soak in these moments and just enjoy this Easter at home for what it was.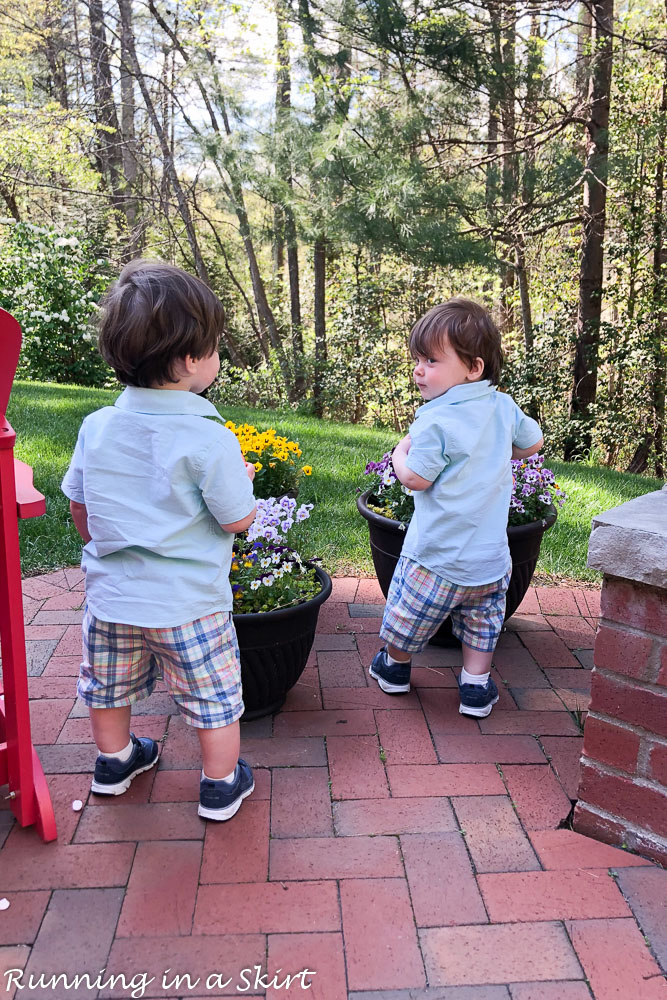 I hope you were able to find a way to make the holiday special too!
Your turn...
How was your Easter?