Hi guys!
We had a so much fun on Saturday. We took the boys to the apple farm to pick apples for the first time! We went super early before the crowds hit and the boys absolutely loved it.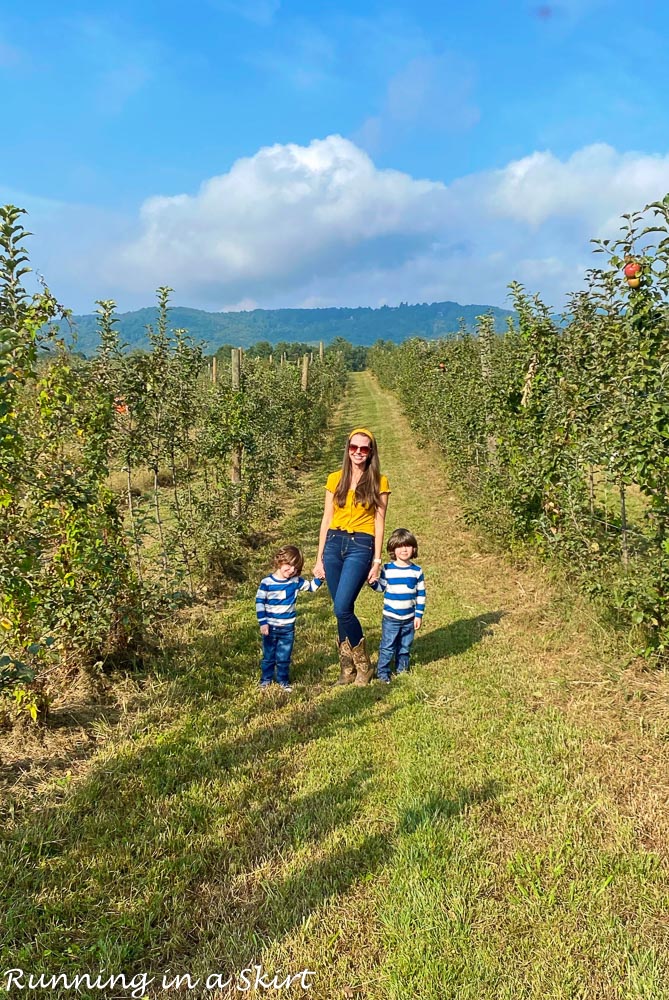 They had been talking about apples in preschool so when we told them about what we were going to do, they immediately were excited. I was actually surprised at how excited they got. Jackson wanted to skip breakfast and just GO.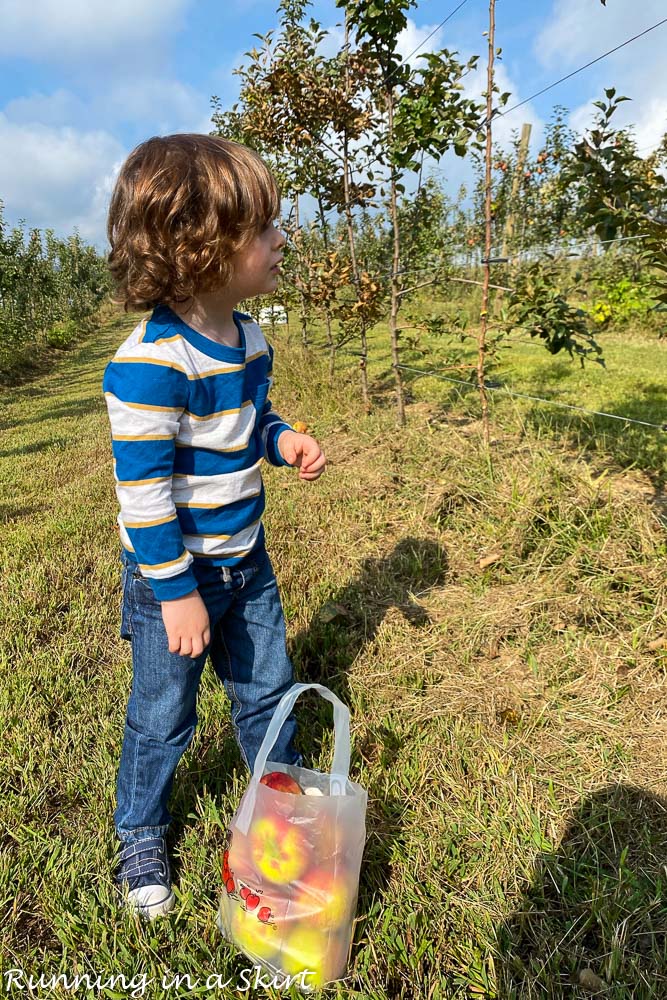 There has been an apple shortage this year due to a late freeze but we lucked out at finding a few still to pick at Justus Orchard. It definitely helped that the Hubs could pick the boys up to get the ones at the top. They were really into actually picking them and putting them in the bag which was adorable.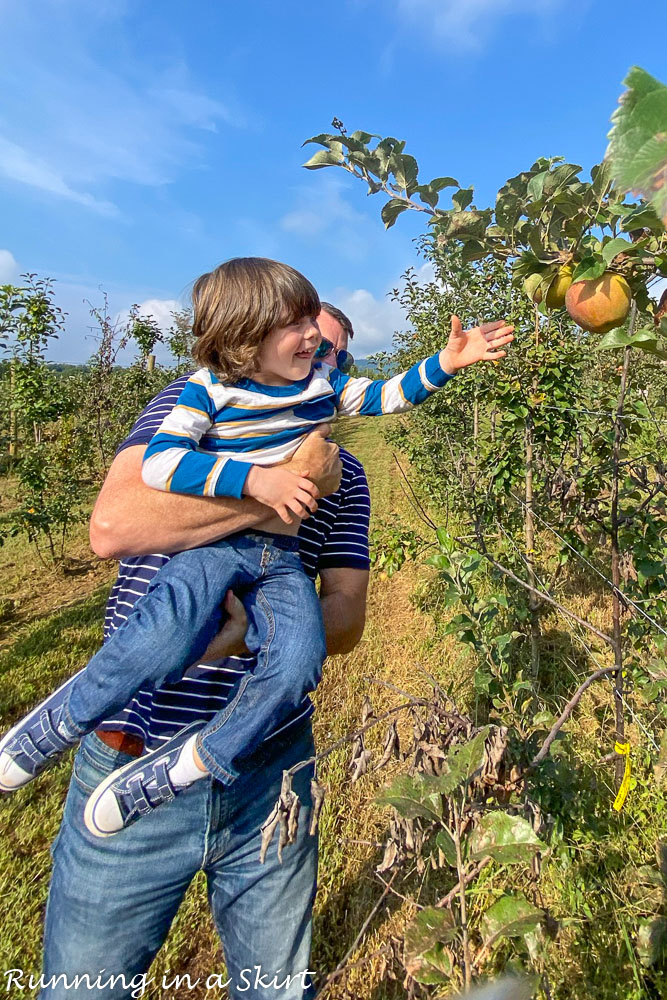 We even got a cute family photo!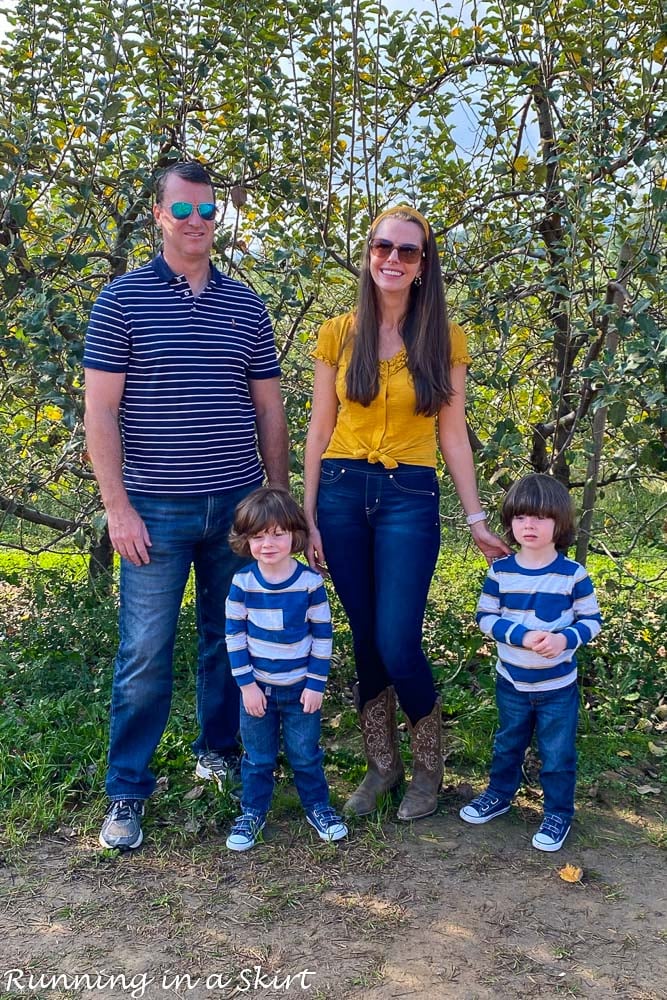 AND I got one with both of the twins smiling- that's how happy they were.
In addition to picking the apples, I let them try an apple donut and apple slushy and they were so excited.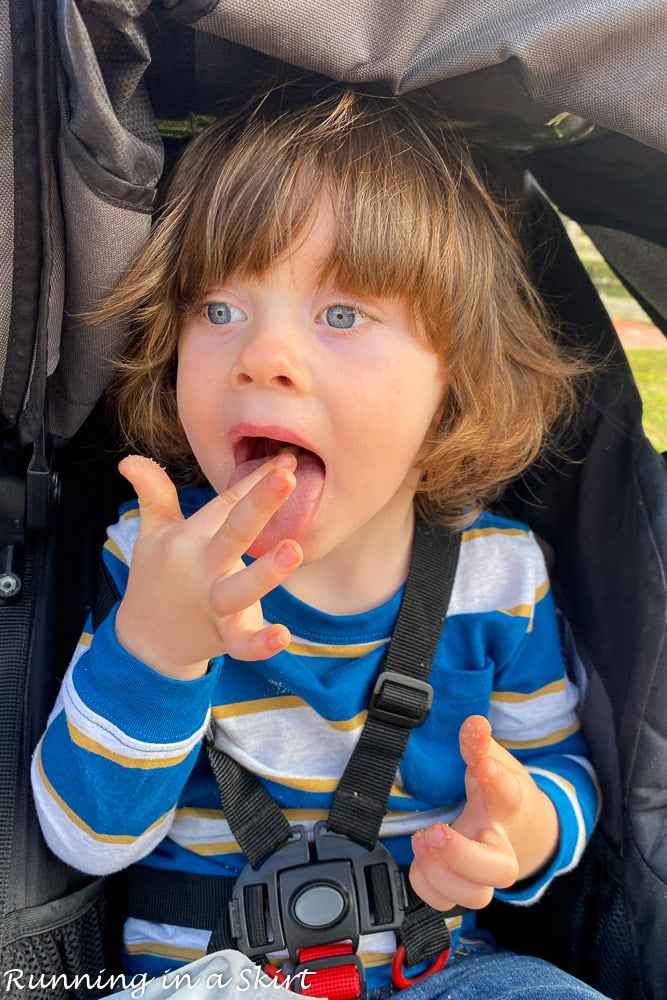 They liked the donut but they both devoured the apple slushy. They've really only ever drunk water and milk so it was a big treat for them.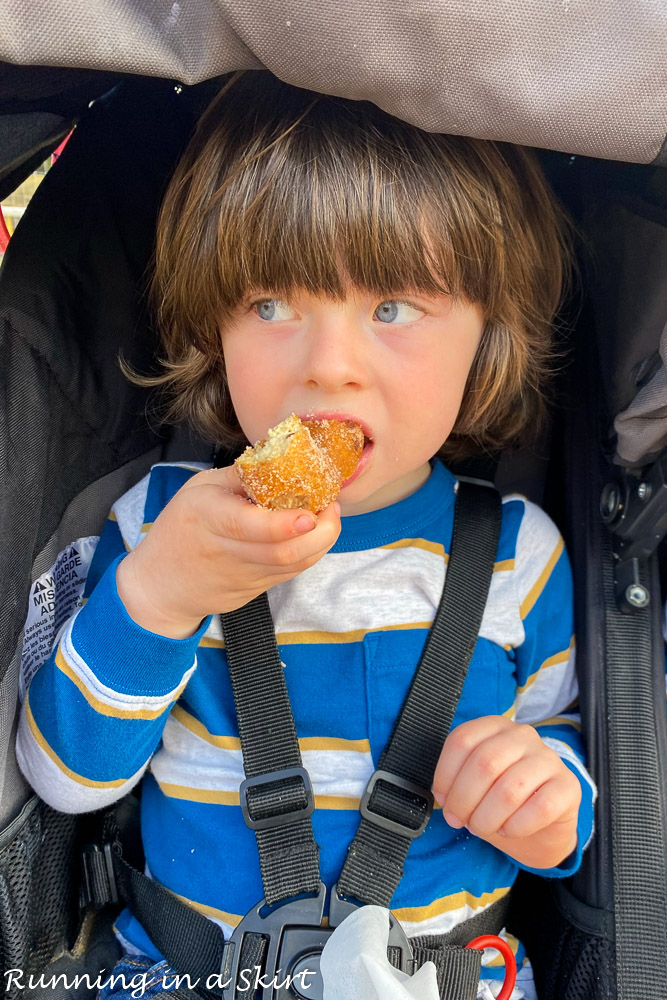 It was one of those mornings where everyone was happy and the day just clicked. With twin toddlers that is hard to come by.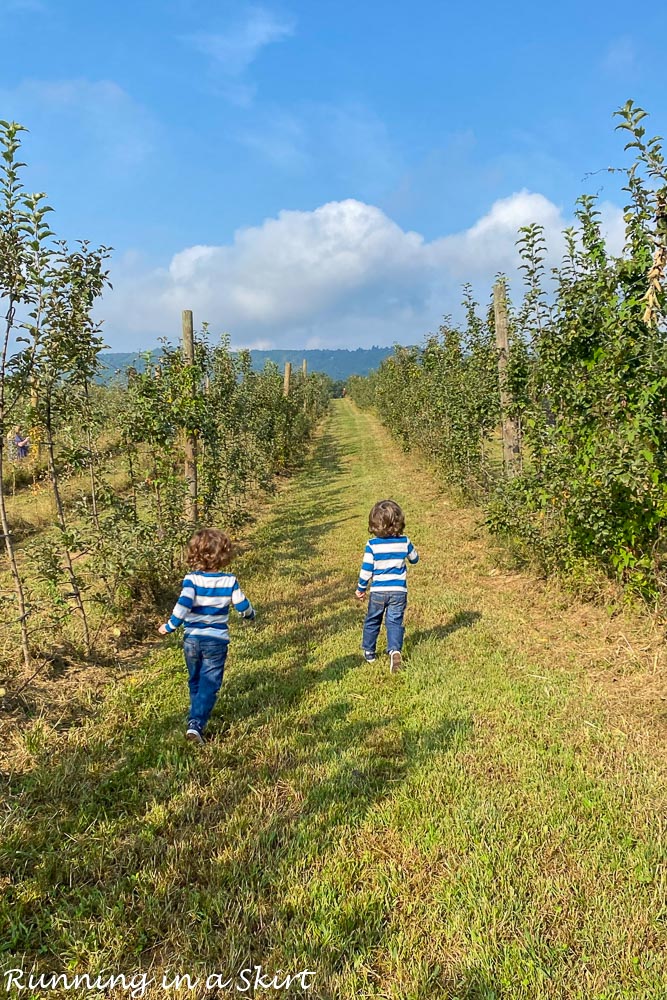 I'm so glad we all got to go on this little fall adventure.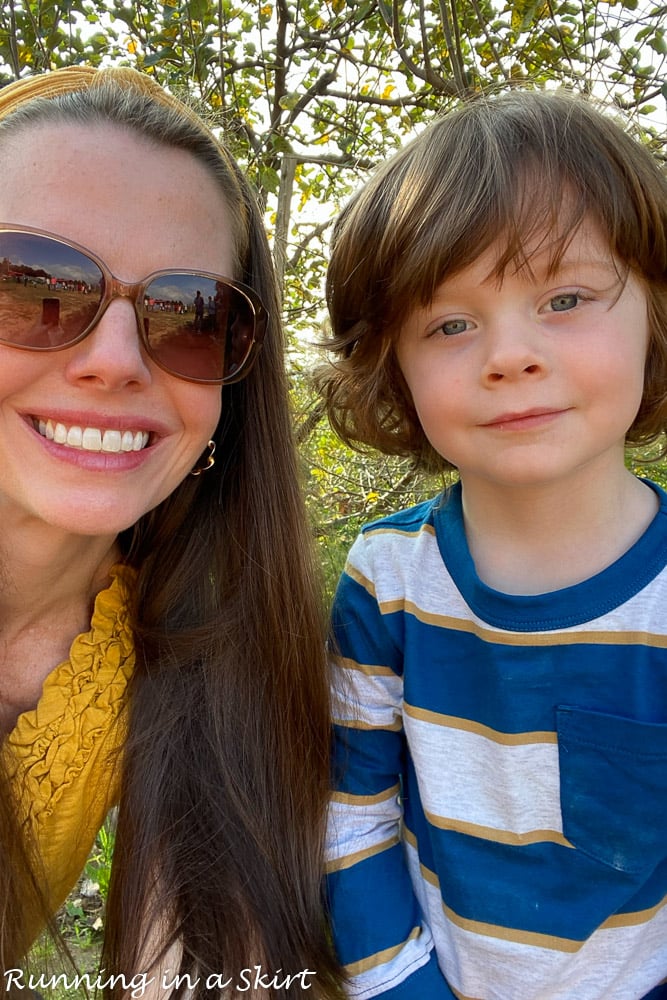 On Saturday we also had childcare for a few hours in the afternoon and went to dinner at Rendevous on their outside patio. It was so nice to get out! It was honestly one of the most lovely days I'd had in a long time.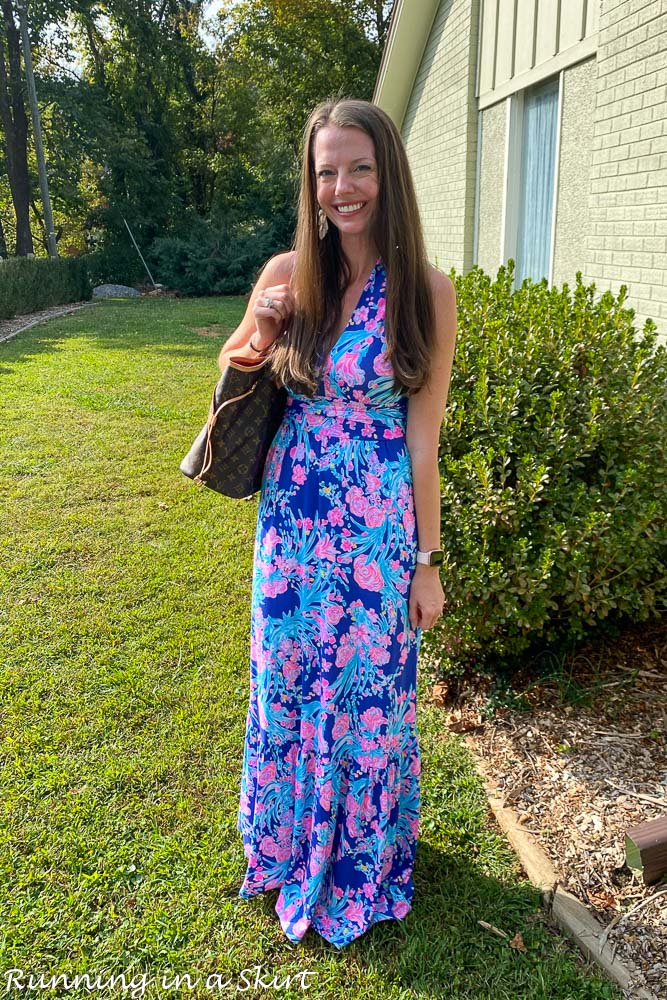 The highlight of the week by far was the apple farm, but I also found this cute photo that I took before dropping the twins off at preschool this week. I thought I'd give y'all an update on how they were doing.
They are both doing great! After a few rocky mornings, drop-off and pick-up are now very smooth. They are really excited on preschool days and although they come home tired, I'm not getting as many meltdowns as I was at the beginning. It's still a work in progress but it's starting to feel a bit more like our routine now.
I get daily notes and photos from the teacher letting me know what they did and I love that they are getting to experience new things. They also have some cute friends at school too. I think it's been really good for them.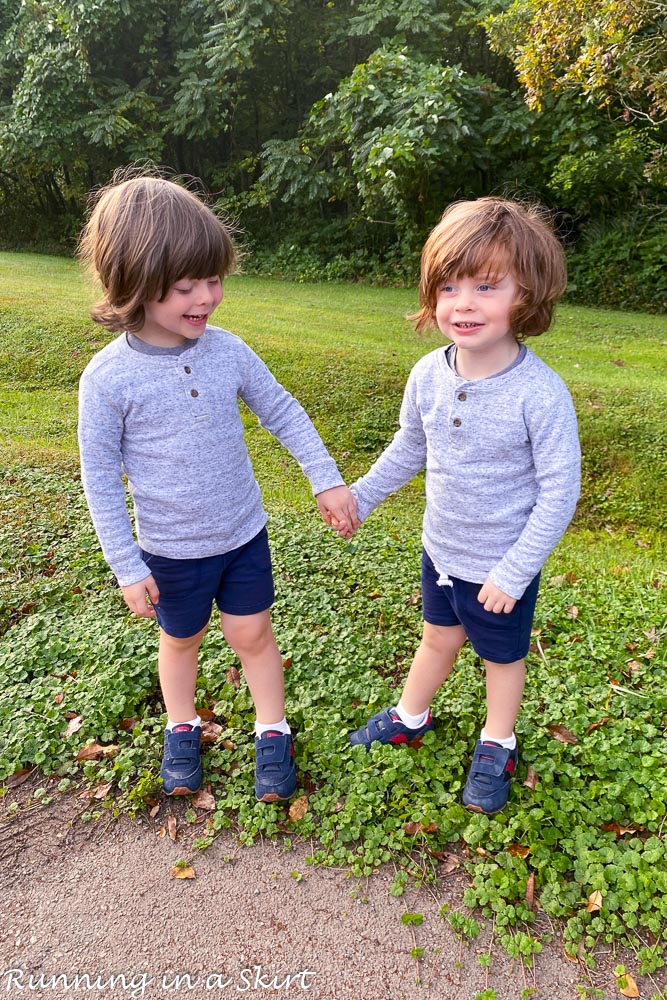 That's it for the week! We have another weekend at home which should be nice. The leaves are just starting to change here and it's getting really pretty.
I hope you have something fun planned as well!