Hi everyone!
I'm back from a week on Sanibel Island, Florida. After a lot of debate, we decided to still go on our trip because we were able to fly ourselves there without interacting with anyone and once we got there we could still isolate ourselves in our home.
We actually ended up renting the same place we did last year because we had such a great time and we knew it wasn't crowded and had easy access to the beach. The boys embraced the island life again and had so much fun running and playing in the sand. After being stuck inside so much at home, it was just what we needed to feel human again.
I'm planning a larger Sanibel travel post in the coming weeks but in the meantime, I wanted to share a few of my favorite photos from the trip.
Sanibel 2021 Top 12 Moments
I'm starting with my favorite shot from the entire trip! This was the beach path that brought us out to the beach and it was so fun watching the boys run on it daily. This photo came out so well I'm thinking of putting it on a canvas.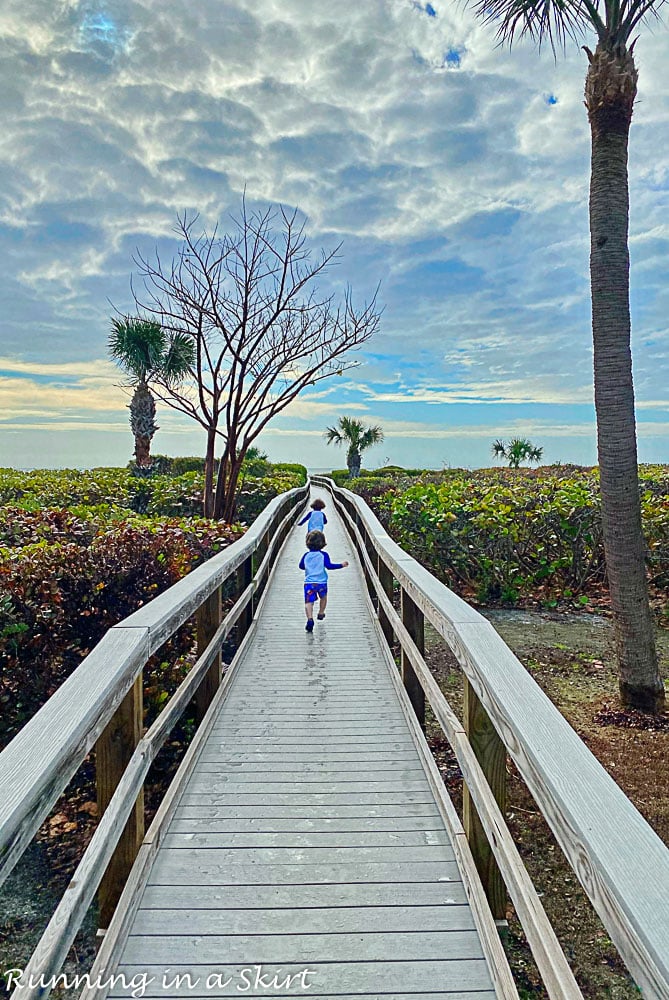 We spent a lot of time digging and playing in the sand.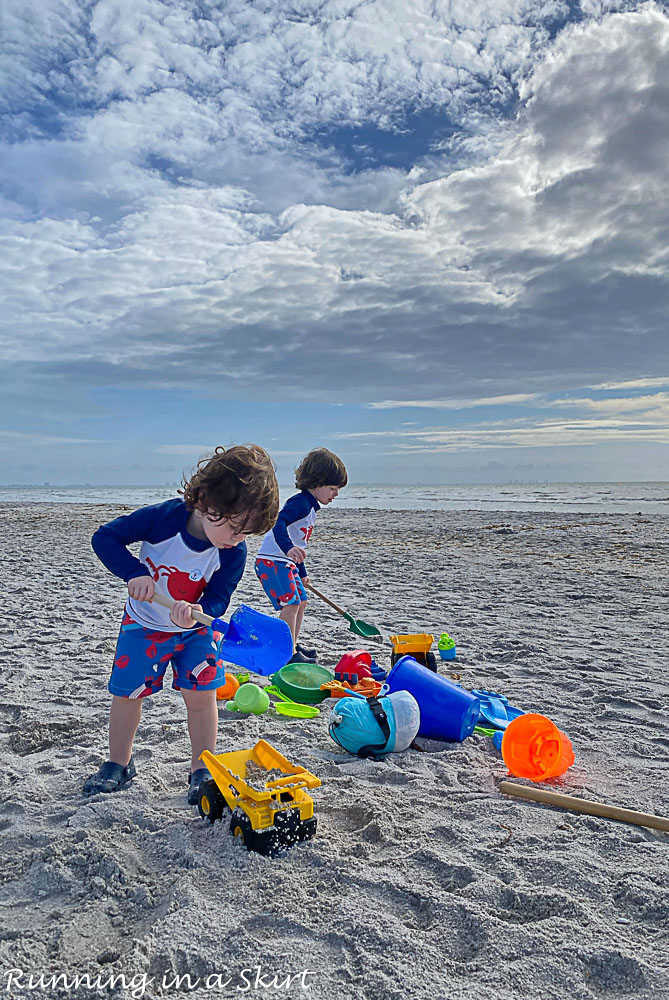 My truck obsessed boys loved to play with their beach trucks and actually built some sandcastles this time.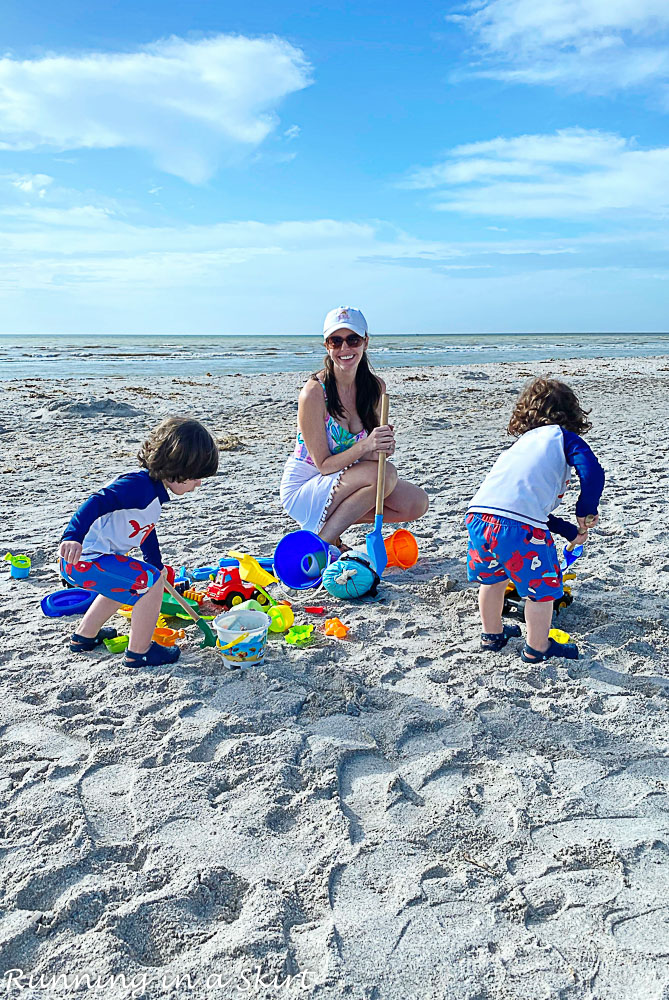 They also just moved shells around which was pretty funny.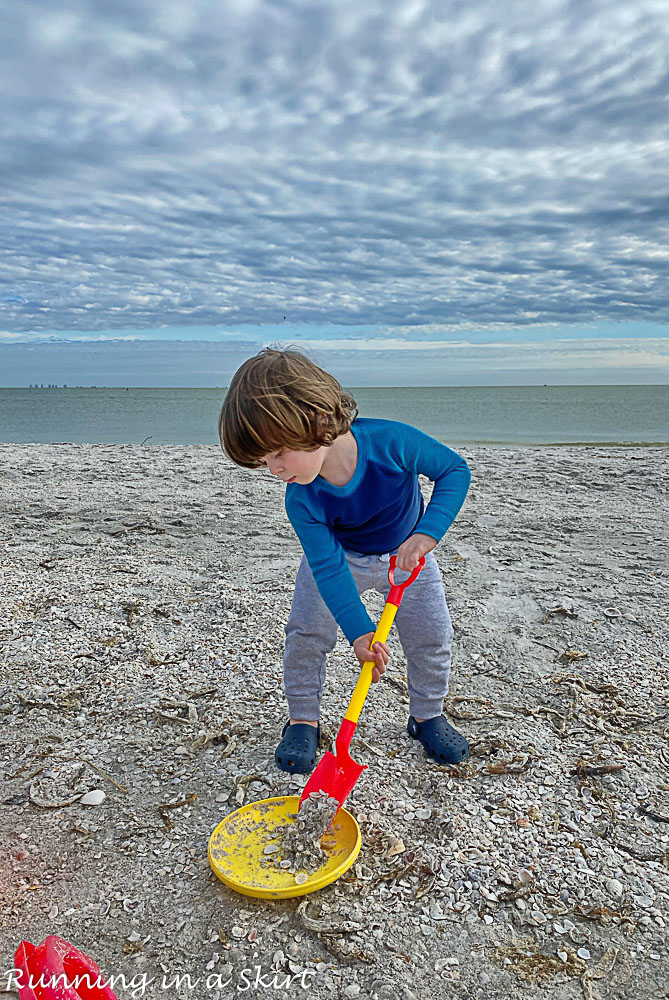 Flying kites for the first time was another highlight of the trip. On our summer beach trip, the boys were fascinated by kites other people were flying so we decided to try our own. I figured we'd actually have to fly them for them, but they'd still get a kick out of seeing them. I was totally wrong because they instantly understood how it worked and did this themselves.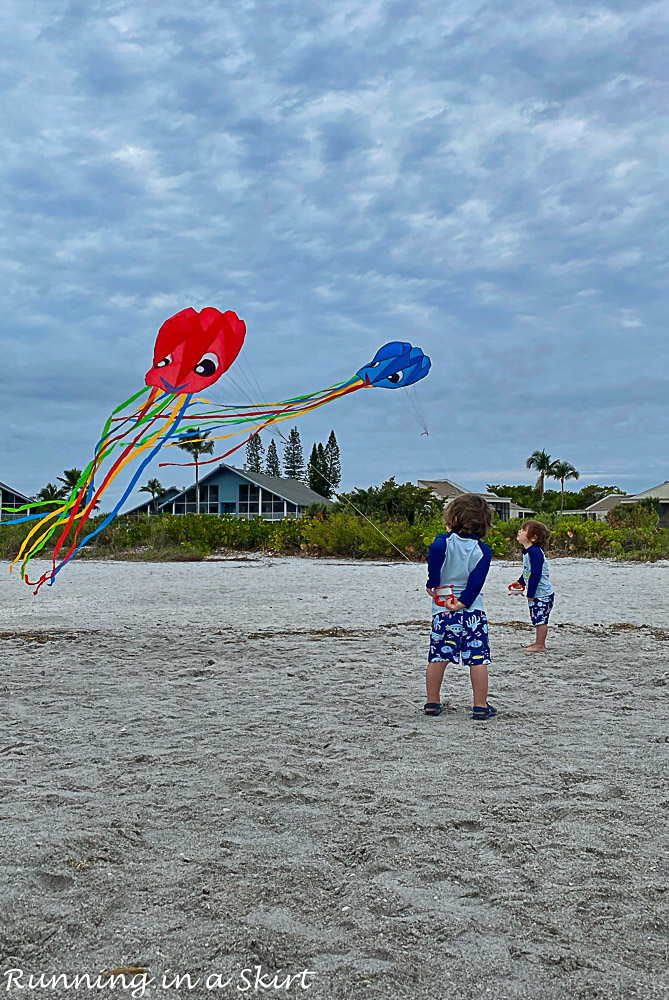 We didn't do much on this trip but one of the outings we took was to Captiva (an island that connects to Sanibel) to watch the sunset. I packed the boys their first picnic lunch and they thought it was the coolest thing ever.
This might be my favorite selfie ever. 🙂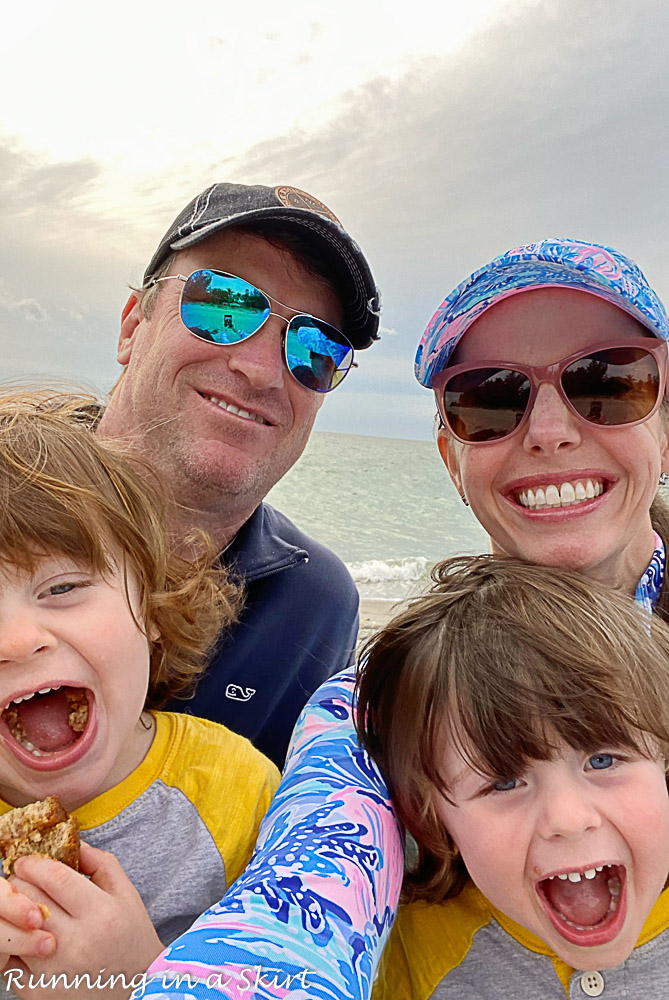 I also wanted a photo with me holding both of them like last year but this was the best I got.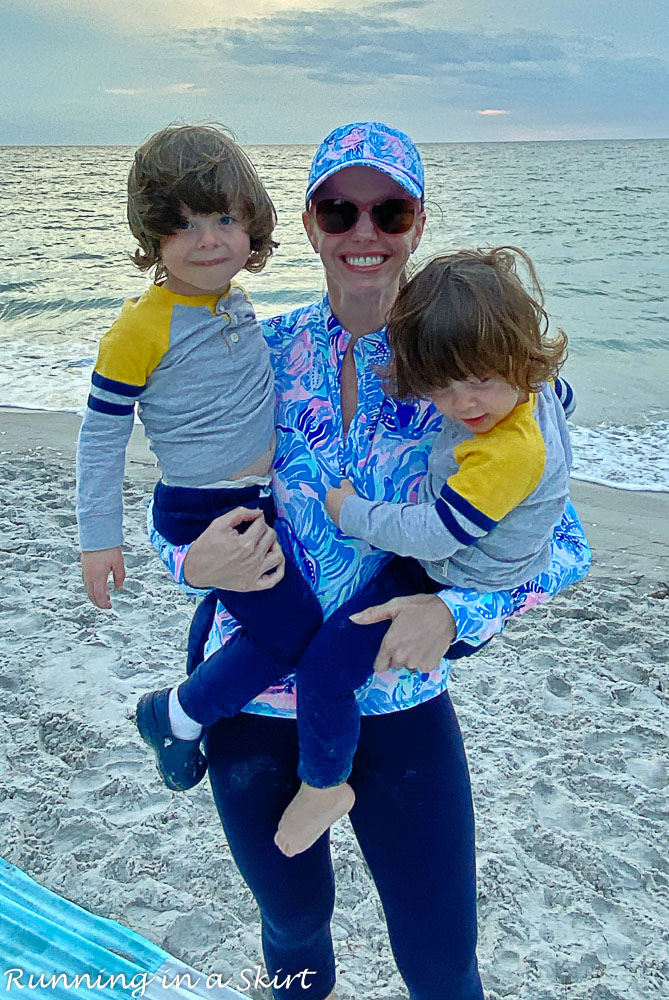 The sunset on Captiva that night wasn't great but I did get this pretty shot. Even though it wasn't the best sunset, we still had a lovely time.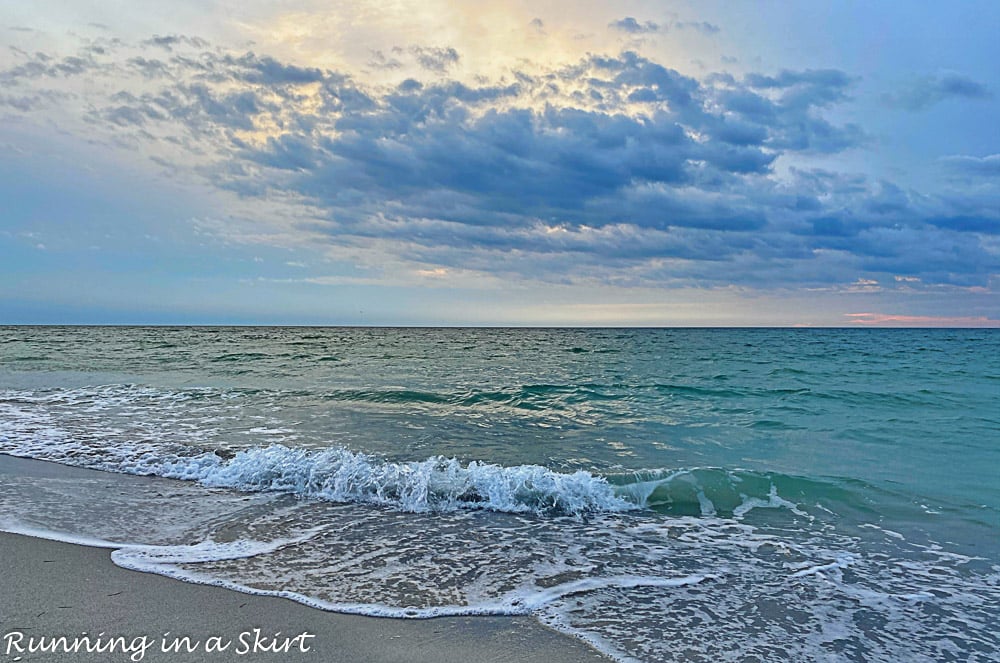 I also wanted to share my favorite photo of each of the twins individually. This is Jackson.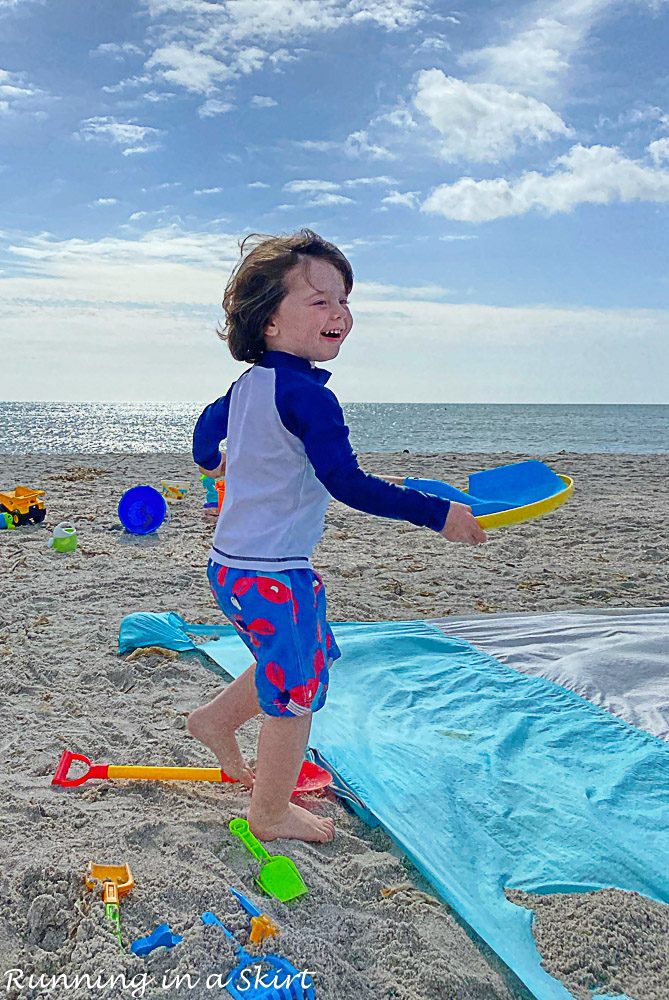 And this is Hunter. These pictures capture each of the boys perfectly.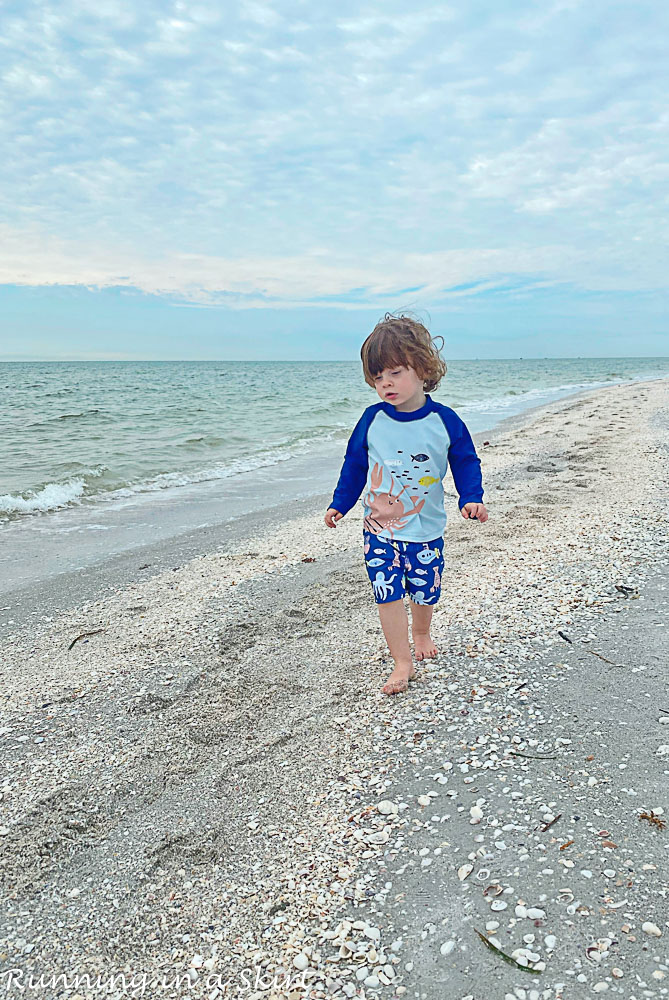 Our last day was probably the prettiest day weather-wise. I went for a morning run and got this shot. Sanibel is so different from most Florida beaches because it's more natural, not busy, and filled with wildlife.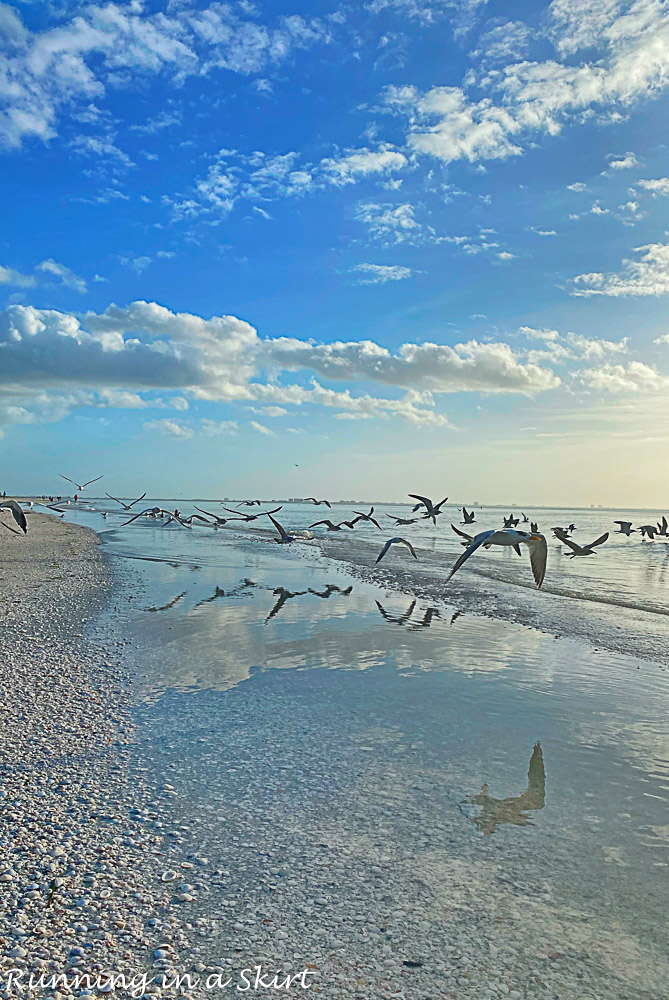 We also enjoyed some sunshine and warmth.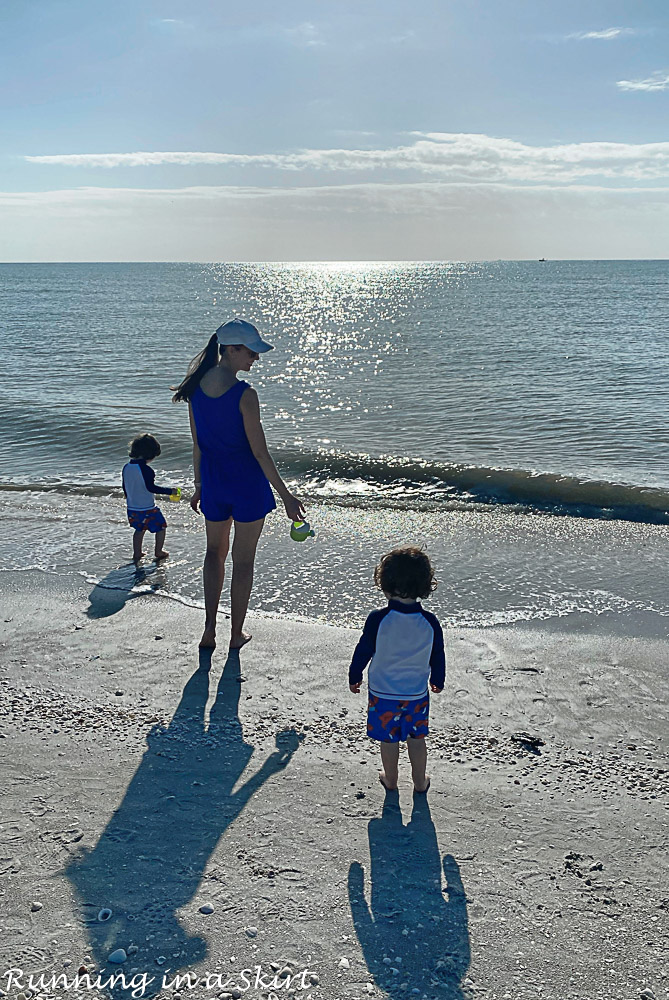 What a lovely trip! I honestly fell completely in love with this little island all over again. It's a special part of the world and I know how lucky I was to be able to take this trip right now.
More Sanibel News
I'll have a bigger travel guide coming out soon but couldn't wait to share some of these with you today. If you are looking for a Friday smile head on over to my Sanibel post from last year to see how much the boys have grown and changed in just one short year. We did this same trip this same week last year and I remember thinking how big and grown they were then but now they look like babies.
Have a great and blessed weekend everyone.